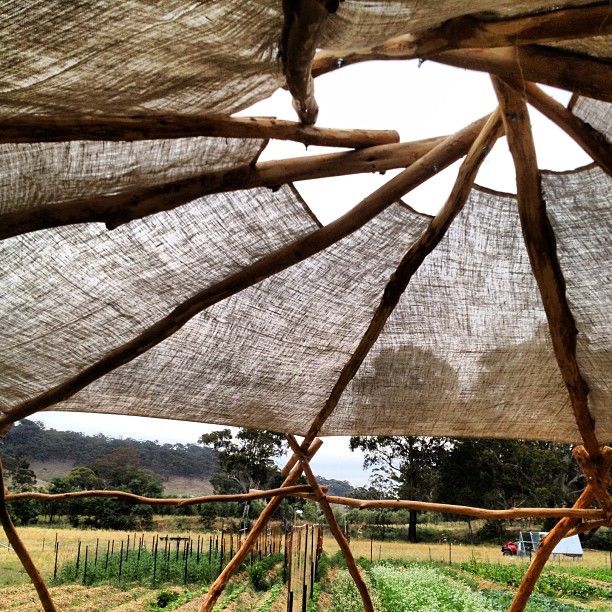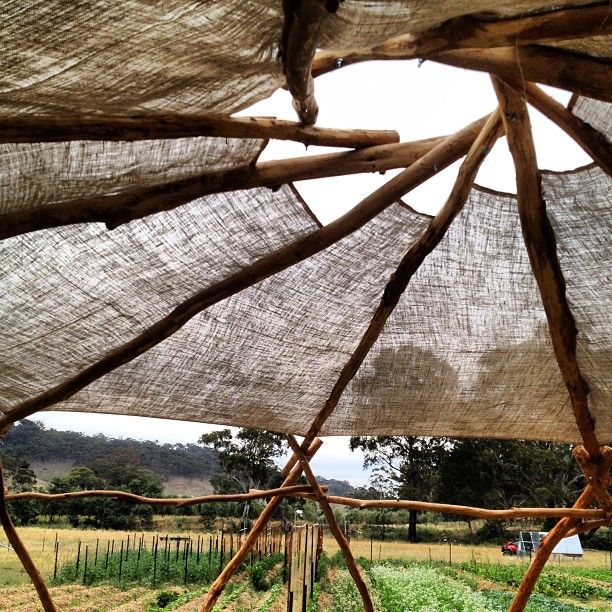 Reciprocating roof roundhouses are pretty darn cool. They look gorgeous and they are a very good way to quickly make a strong structure with simple, available materials, the right knowledge and a bunch of willing hands.
We've been researching reciprocating roof structures, but hadn't as yet had a chance to build one. Luckily Harris has been champing at the bit to get a roundhouse up since attending a workshop on them in New Zealand. This last week became the window of opportunity…
The instigator of this build was the fact that Harris's friend Kerry Mulligan was coming to Milkwood for a week. Kerry is an engineer and architectural tutor who teaches Natural Building in New Zealand, so here was our chance. Go team roundhouse!
Also on board was Chris (harris's brother) and market garden intern Jeremy, who serendipitously did the same roundhouse workshop that Harris attended while in New Zealand. It all came together.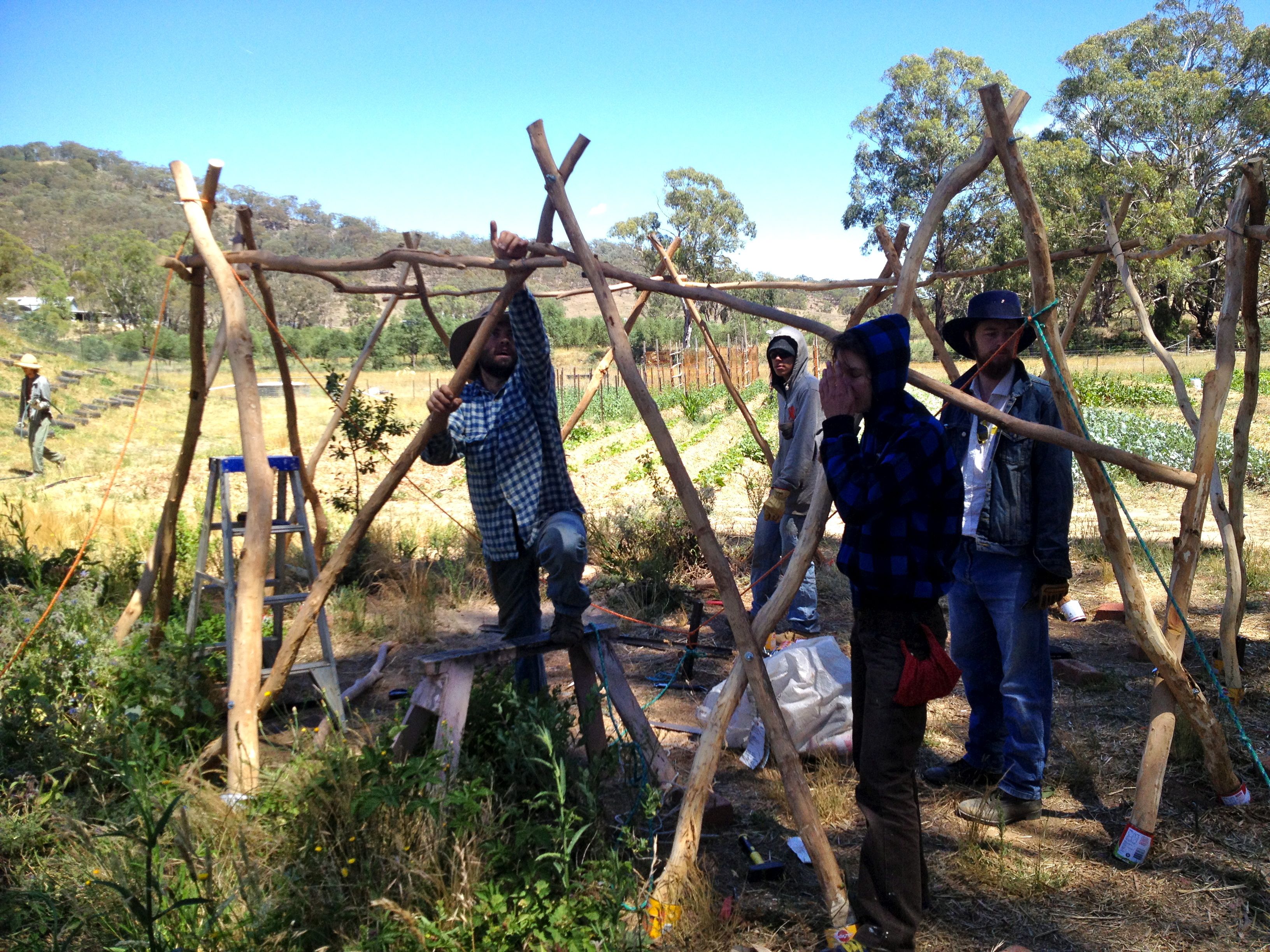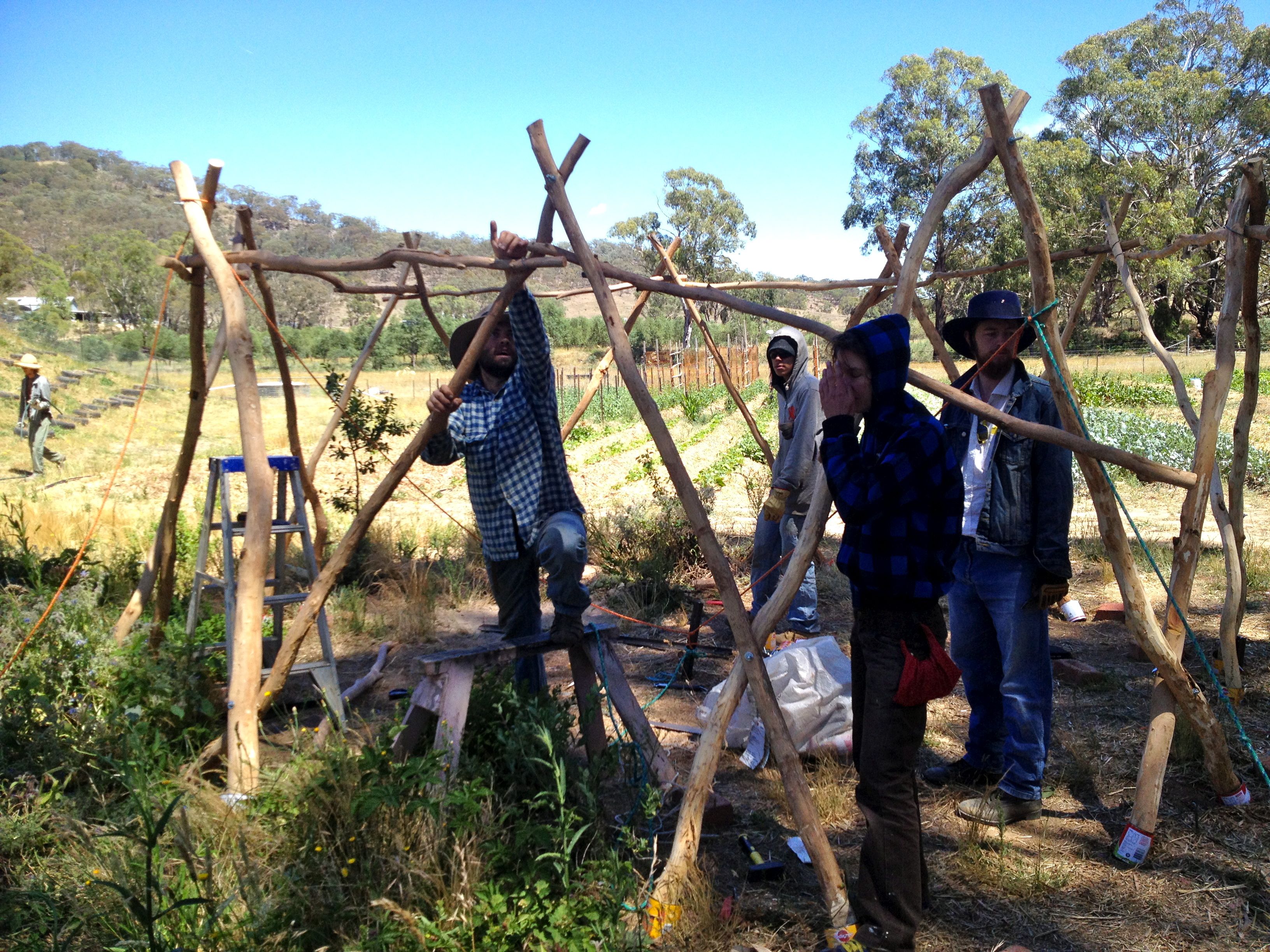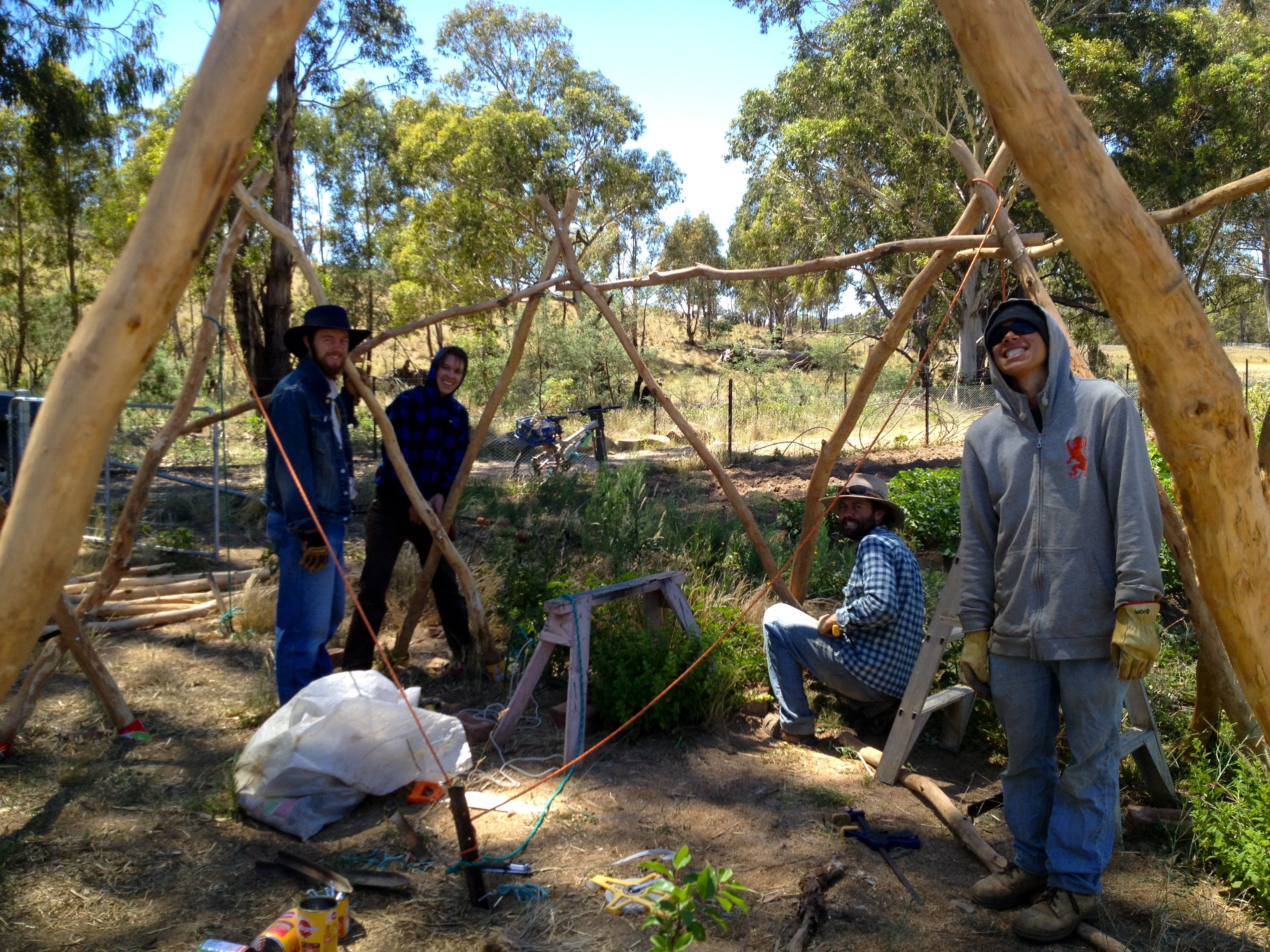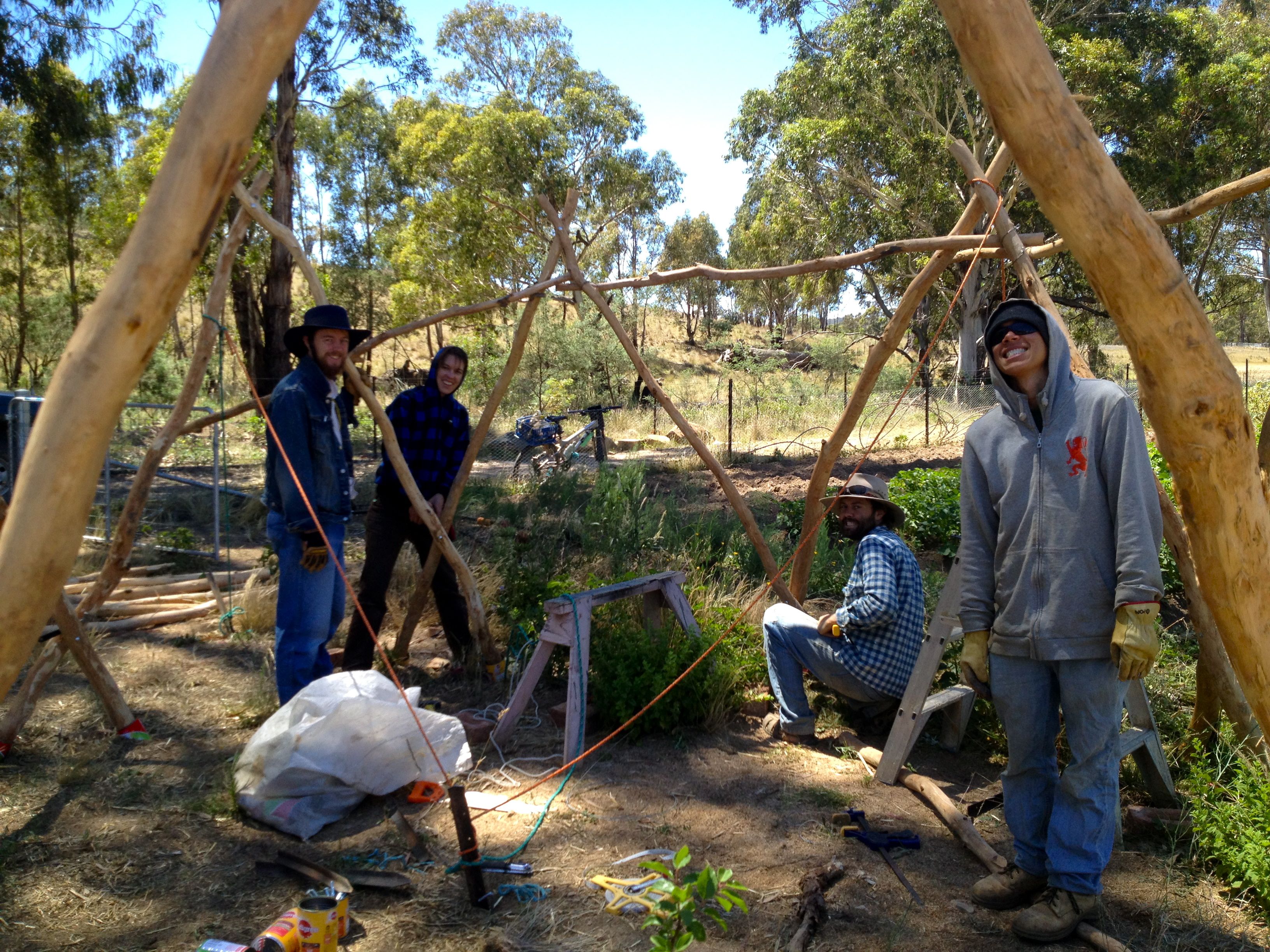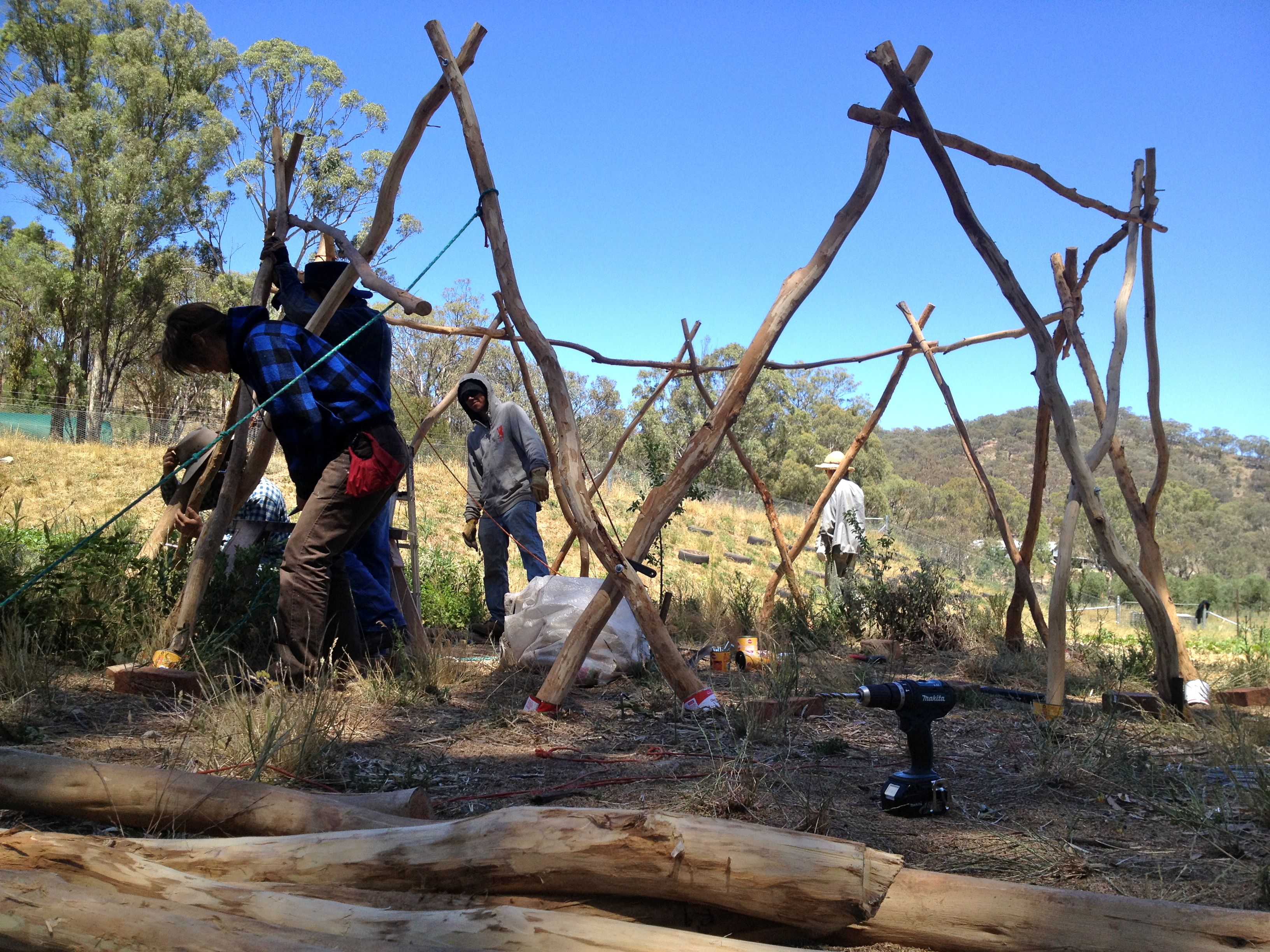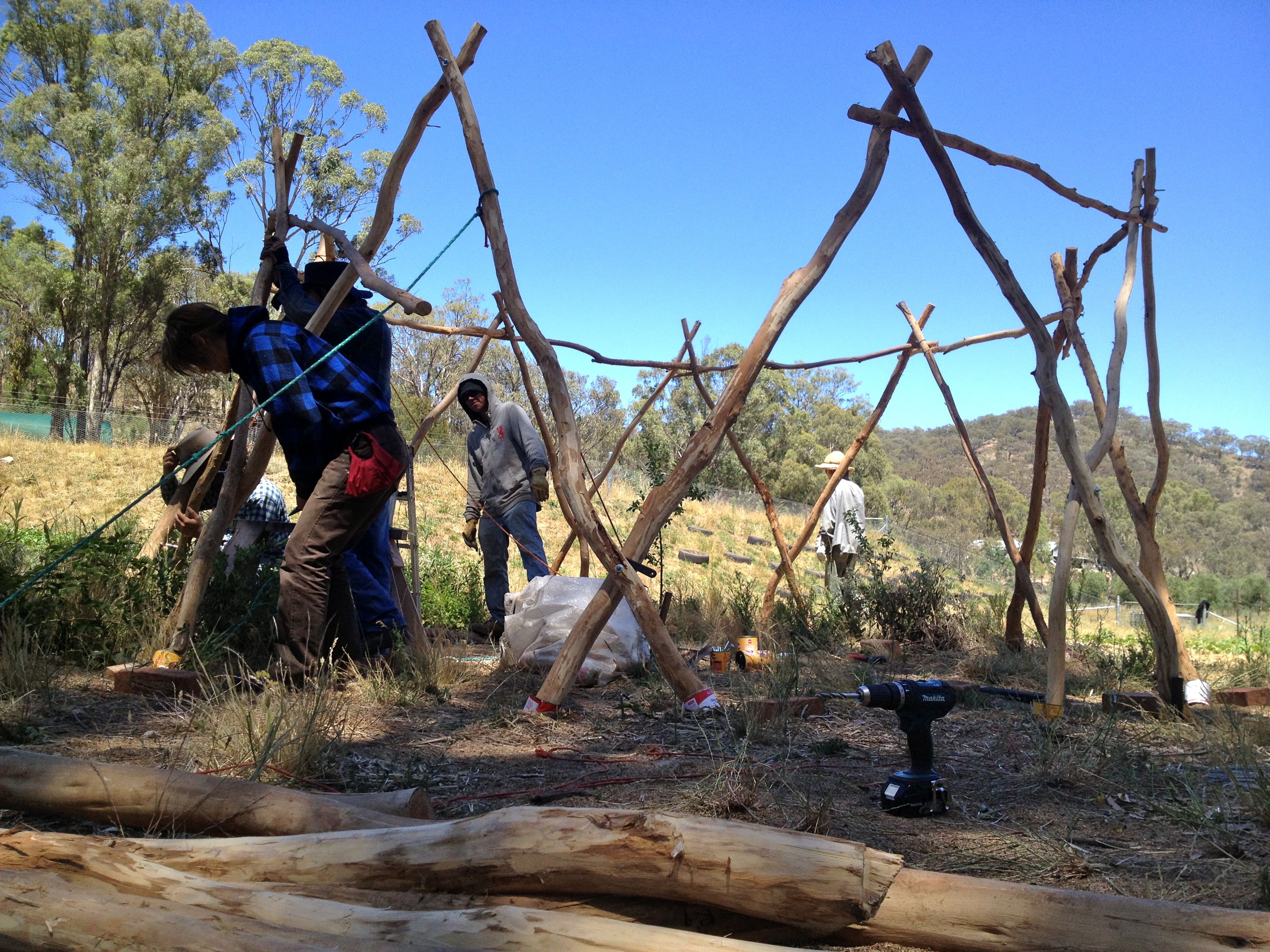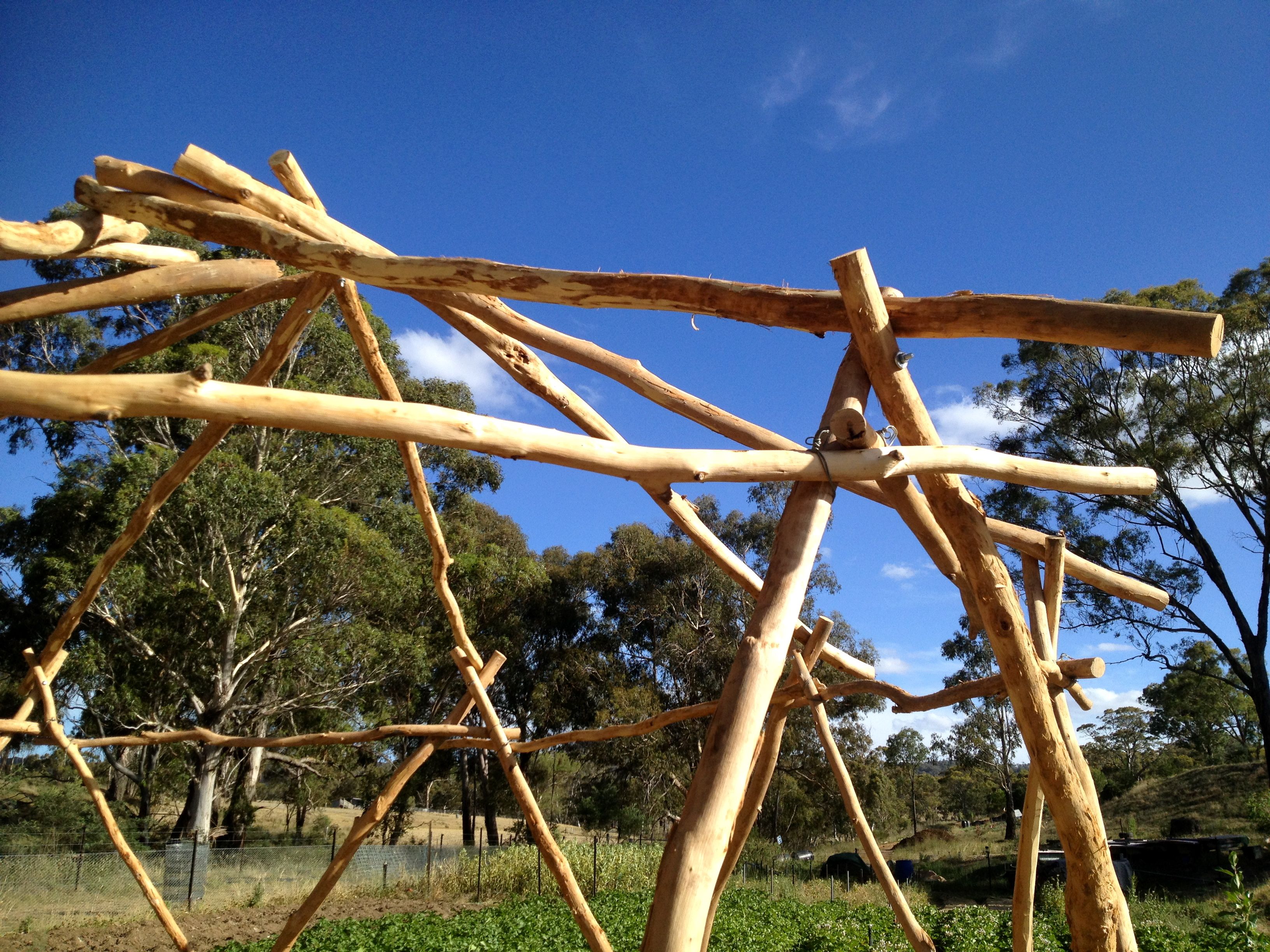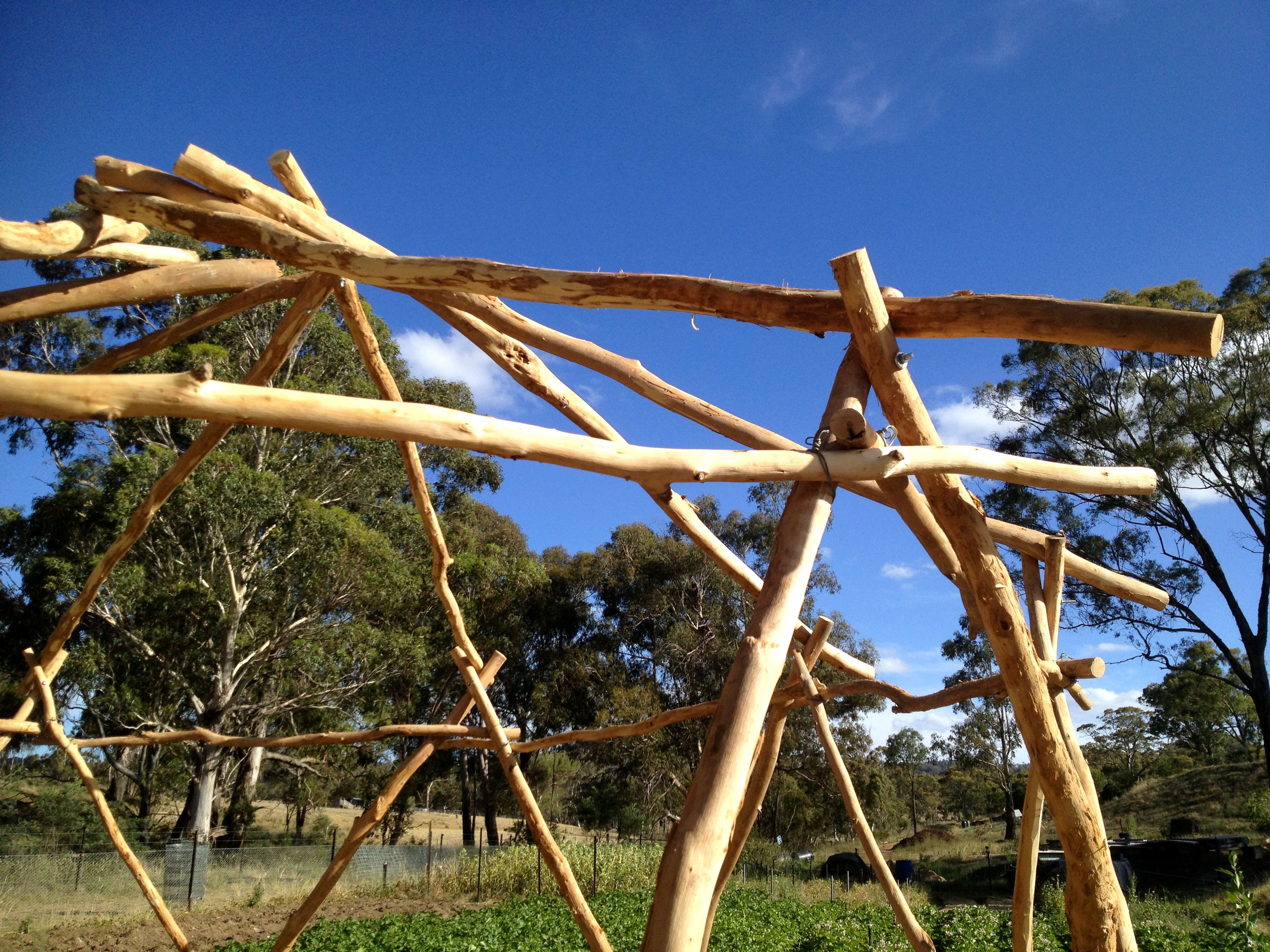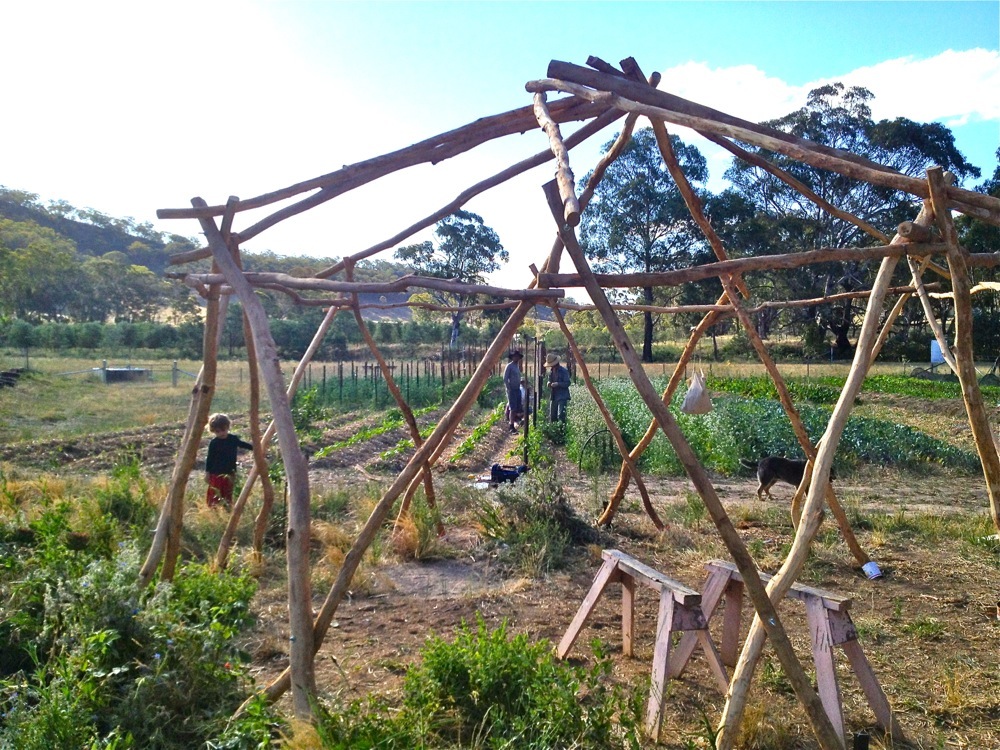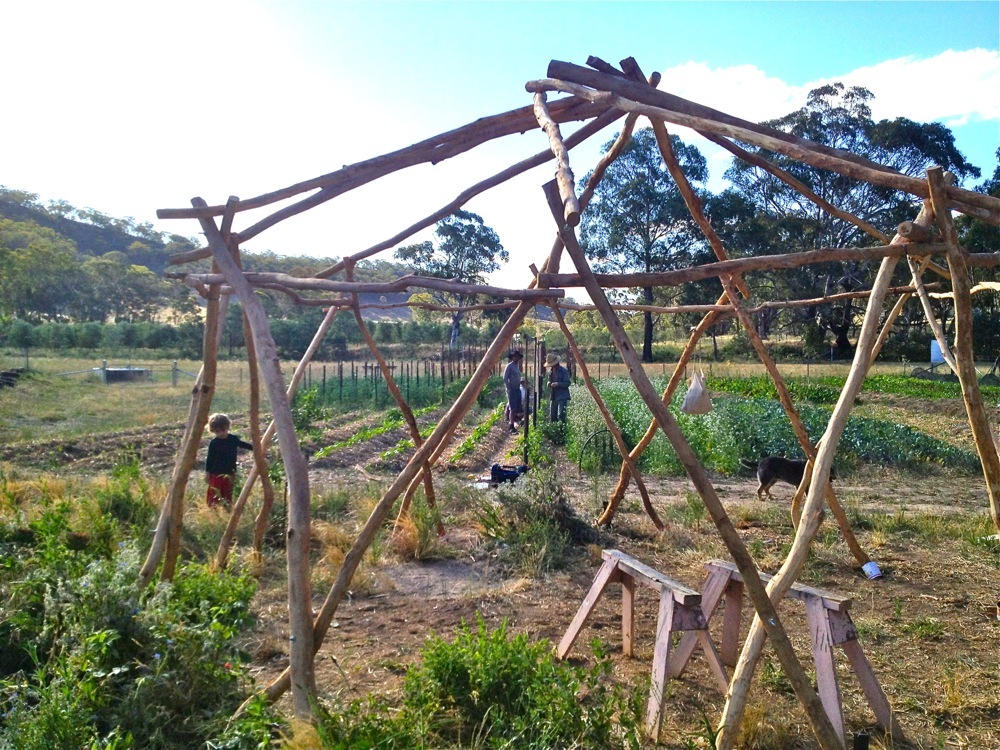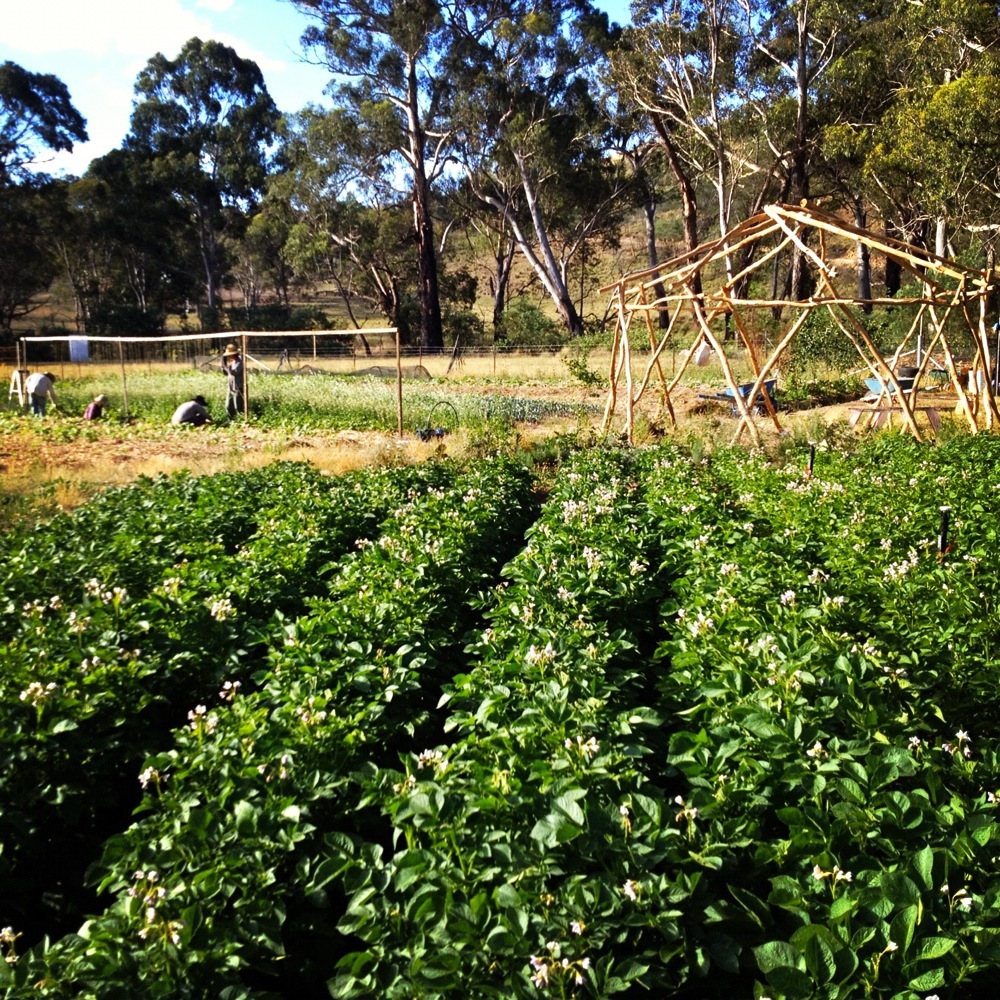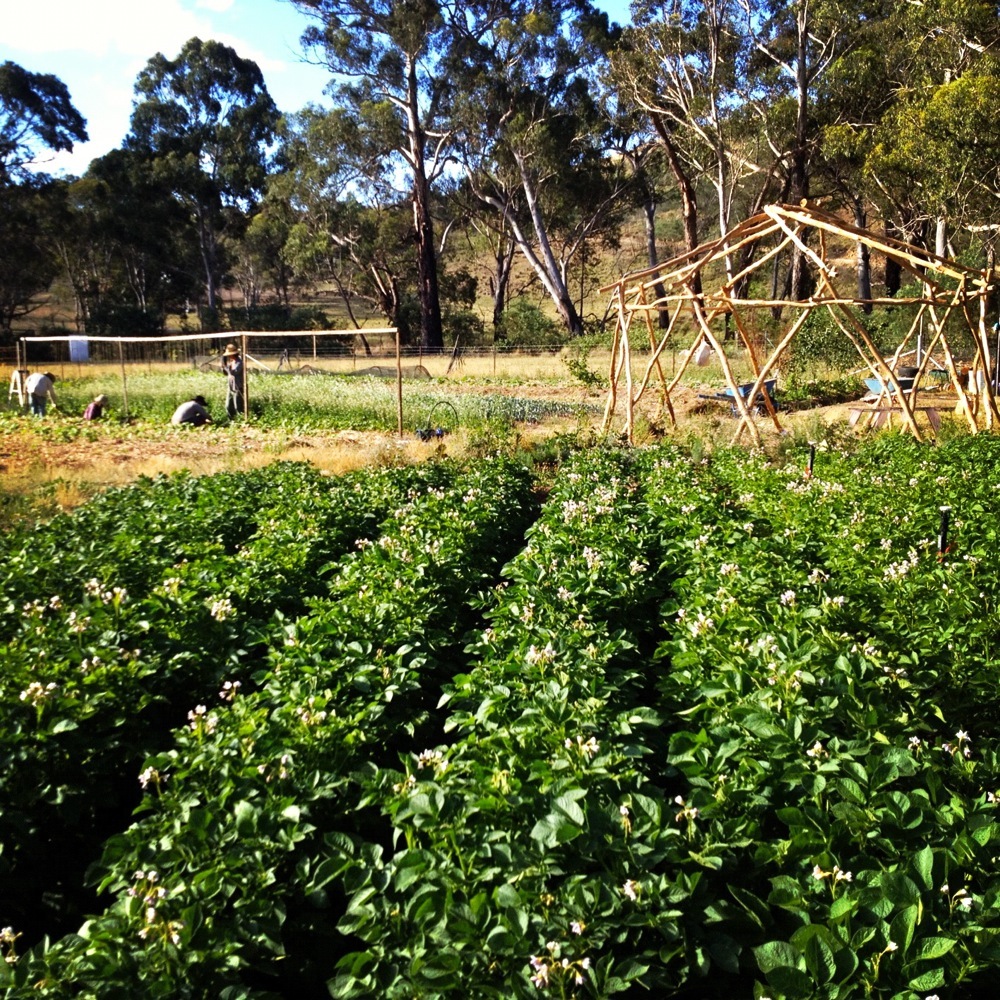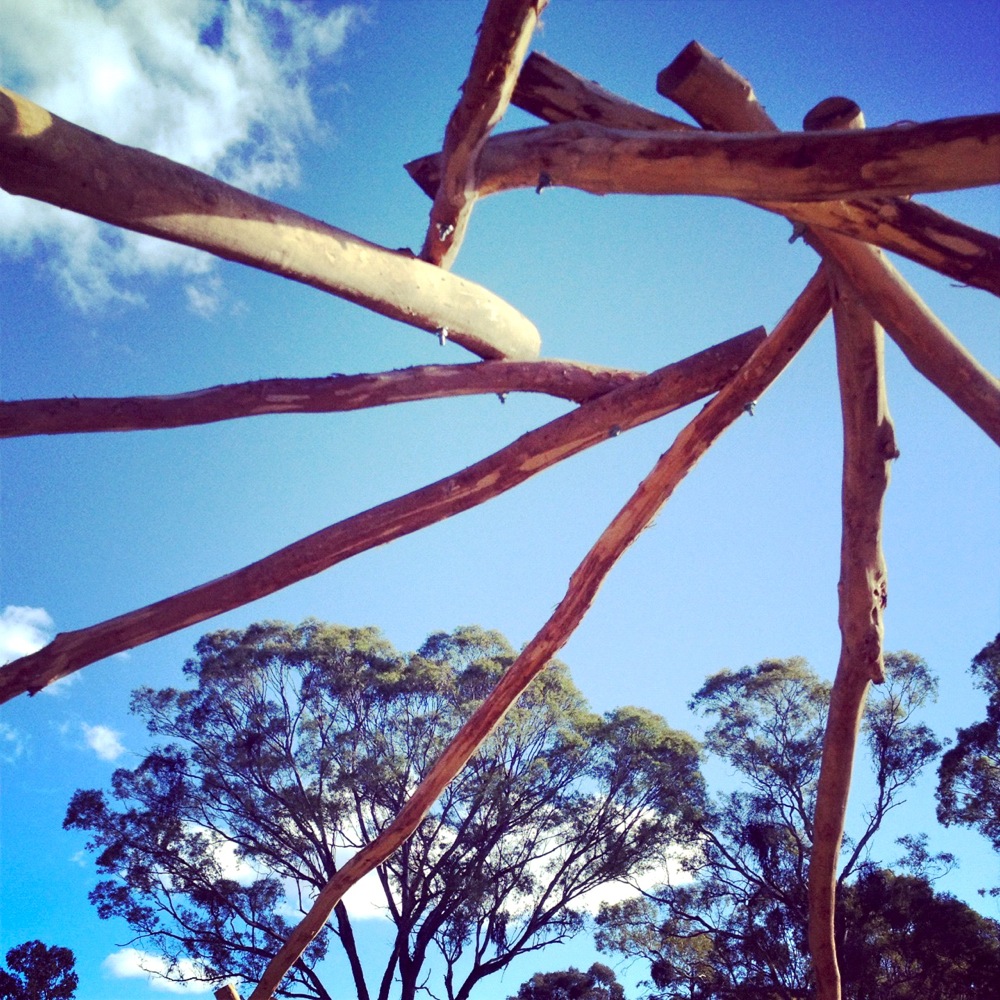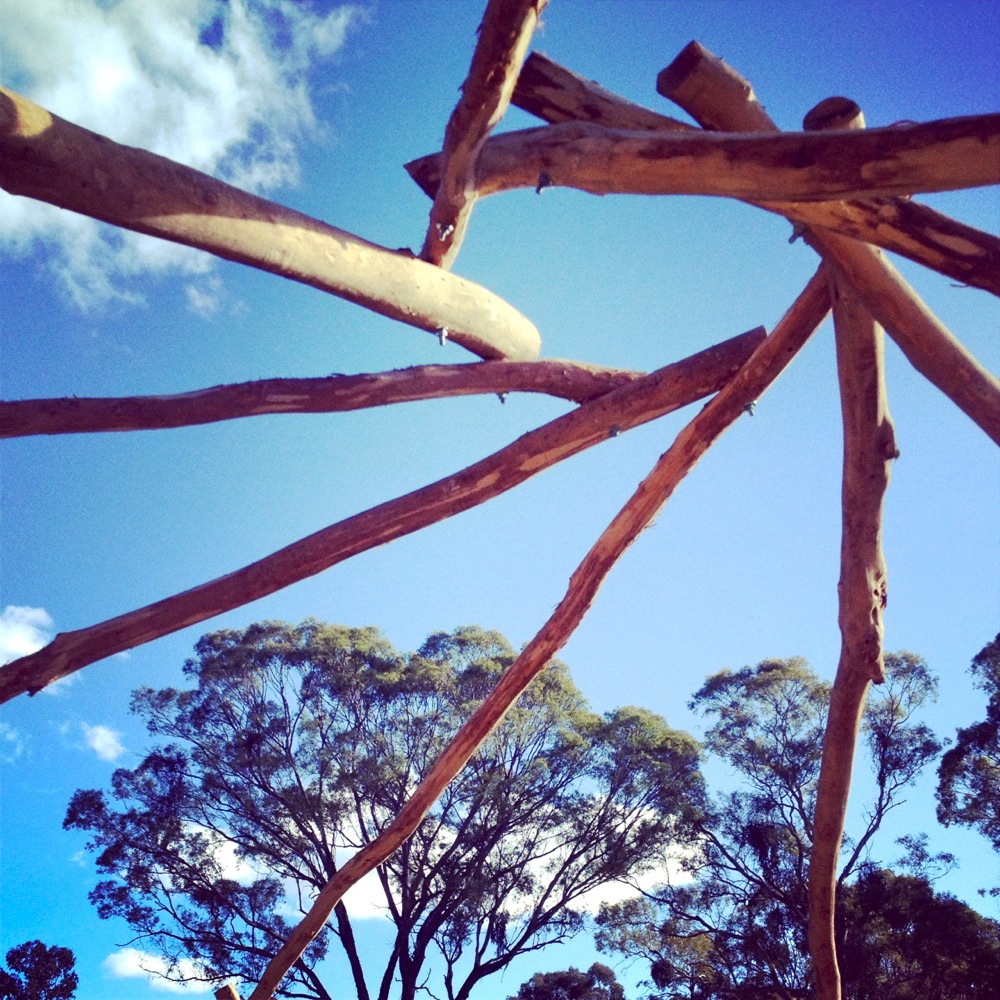 I really love the form of this structure – and the slightly wonky timbers compliment it, to my eye anyway.
It seemed almost a shame to clad the roof when the form was so beautiful, but the whole point of this structure was to provide a shady space in the market garden, so clad it we must.
Some hessian was got from Craig at Morrigan Farm (cheers Craig), and Kerry and Harris made it happen.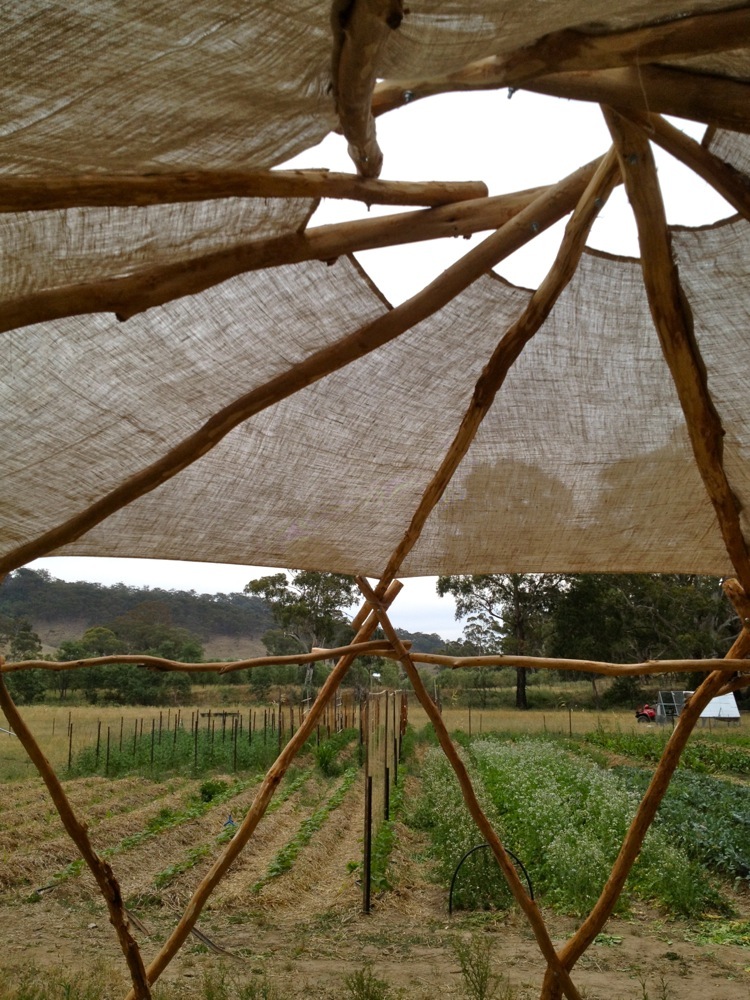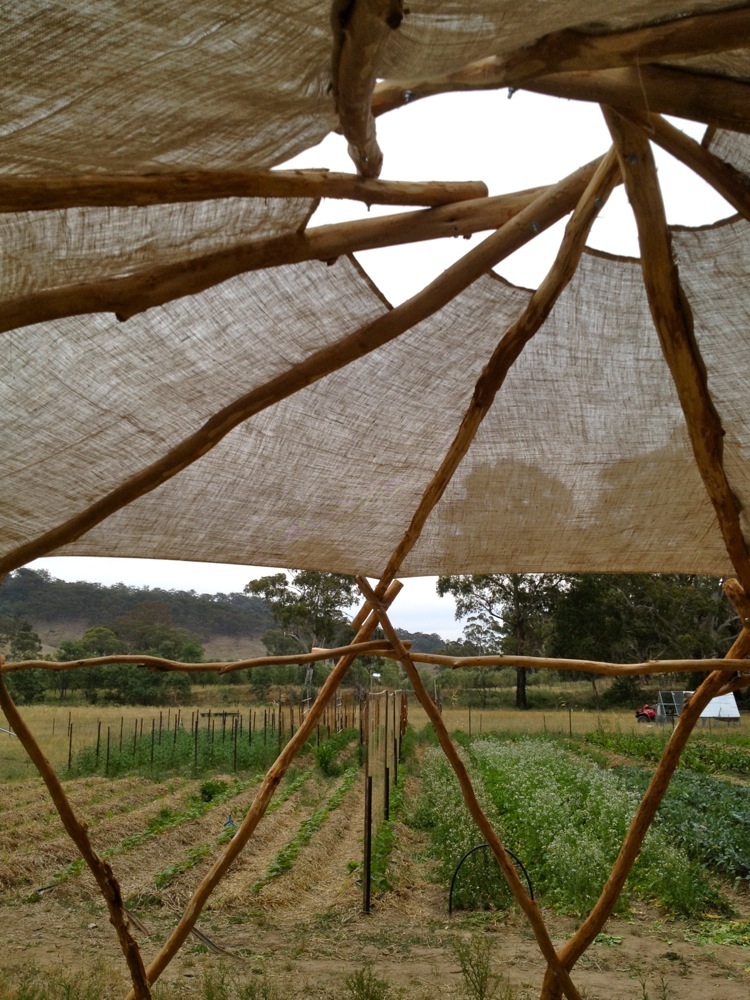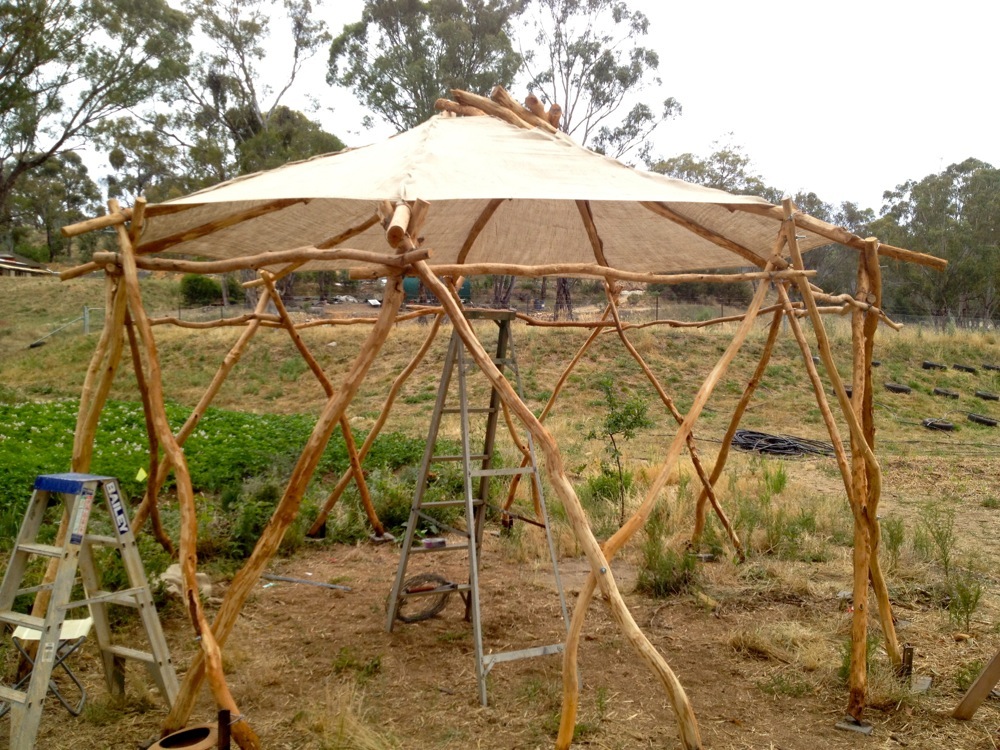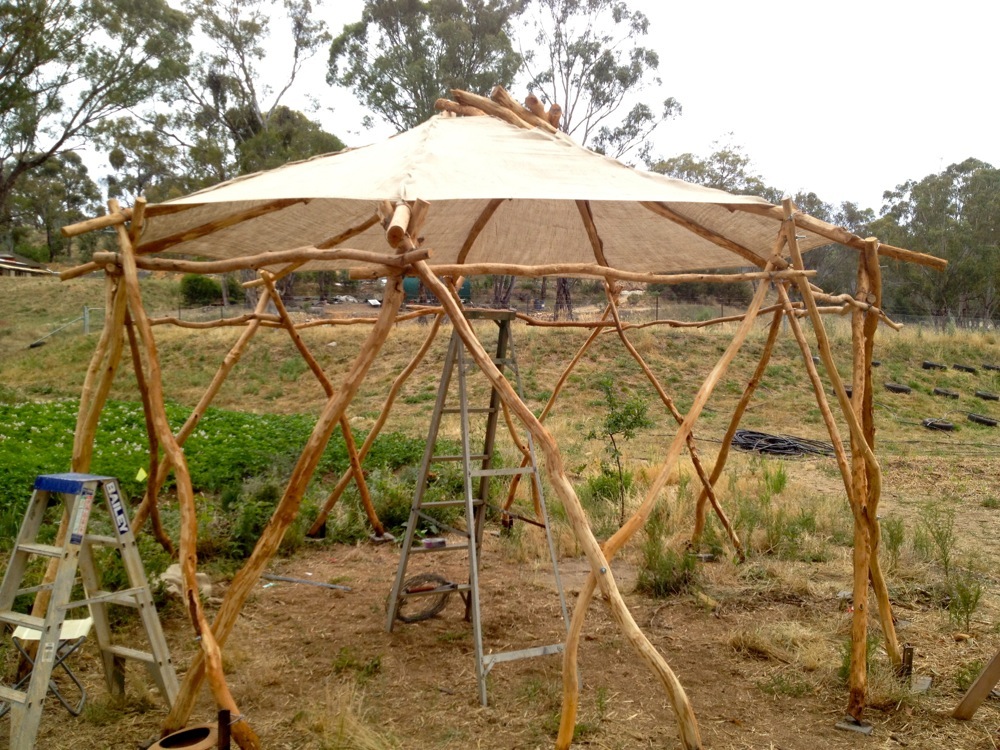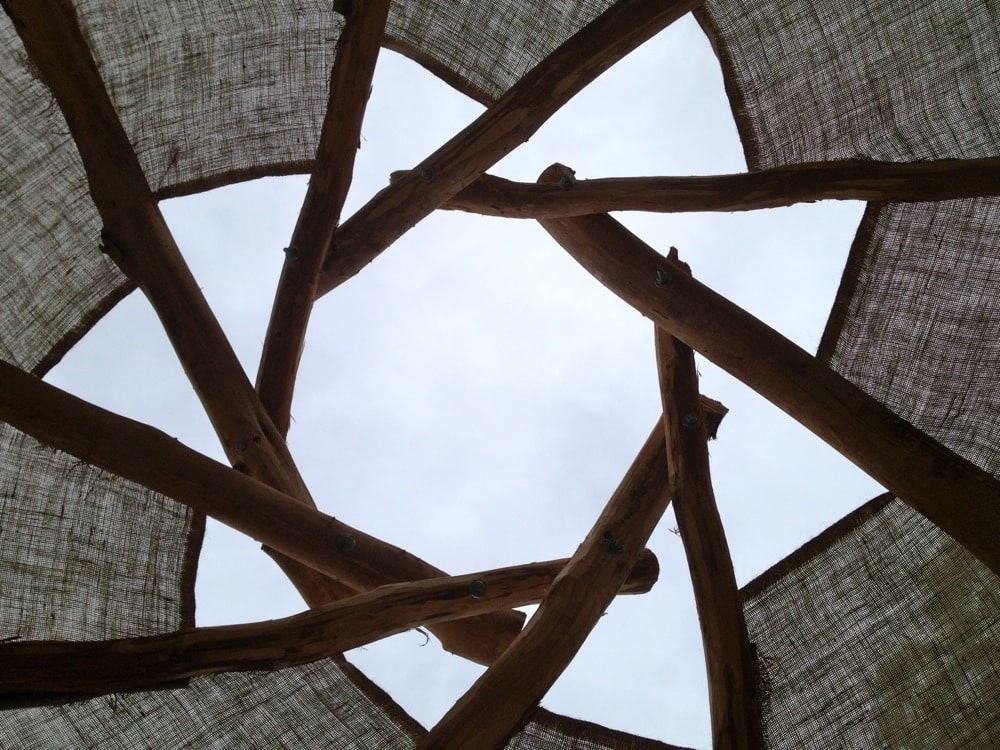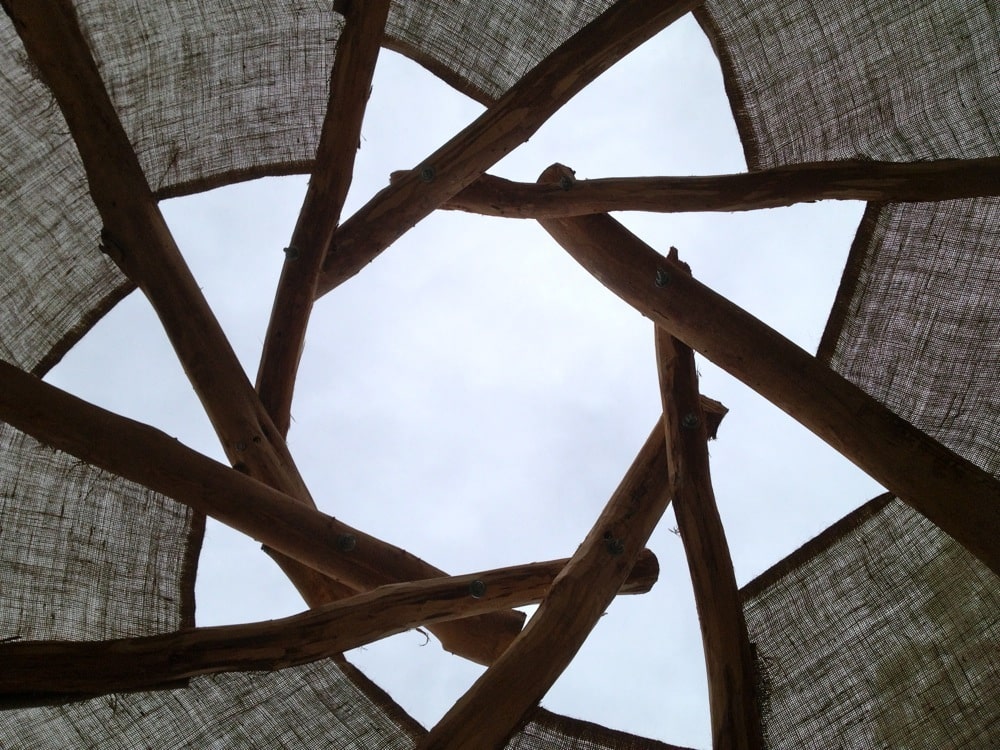 Many thanks to Harris, Kerry, Chris and Jeremy for making such a beautiful, functional thing. May there be many more to come.