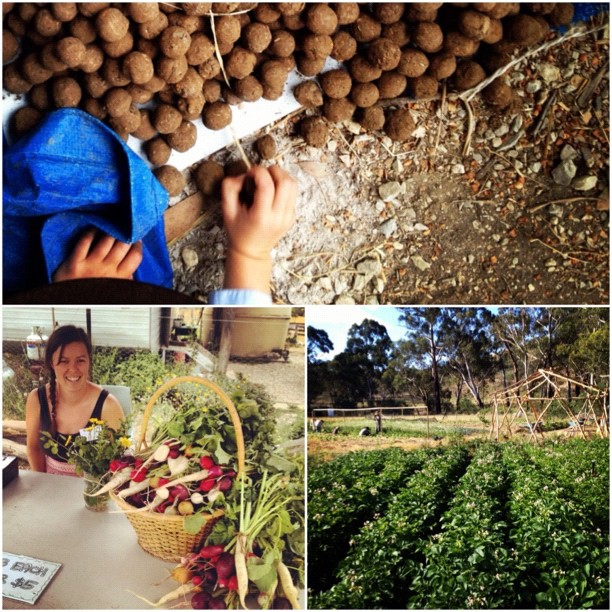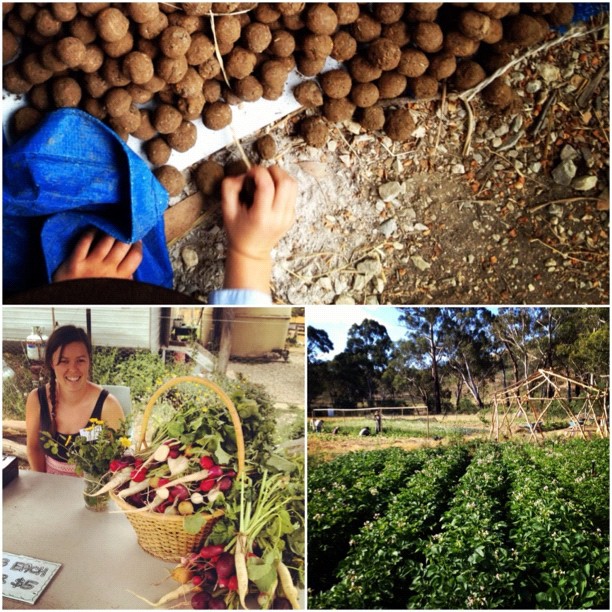 After a crazy, wonderful and challenging spring, we've finally hosted the last Milkwood event till after New Years. Wow.
Since the farm opened in September we've taught and hosted courses in forest gardening, permaculture design, mushroom cultivation, market gardening and beekeeping and polished it off with big open days. Alongside all that, we've been establishing and growing market gardens, forest gardens and emerging animals systems. In short, there's been a lot on.
In this last week we were preparing for our summer open days, where we welcome 60 adults plus kids per day, for a day at the farm with lots of tours and talks and of course amazing food, grown at Milkwood. And getting on with everything else that needs doing on the farm, as always.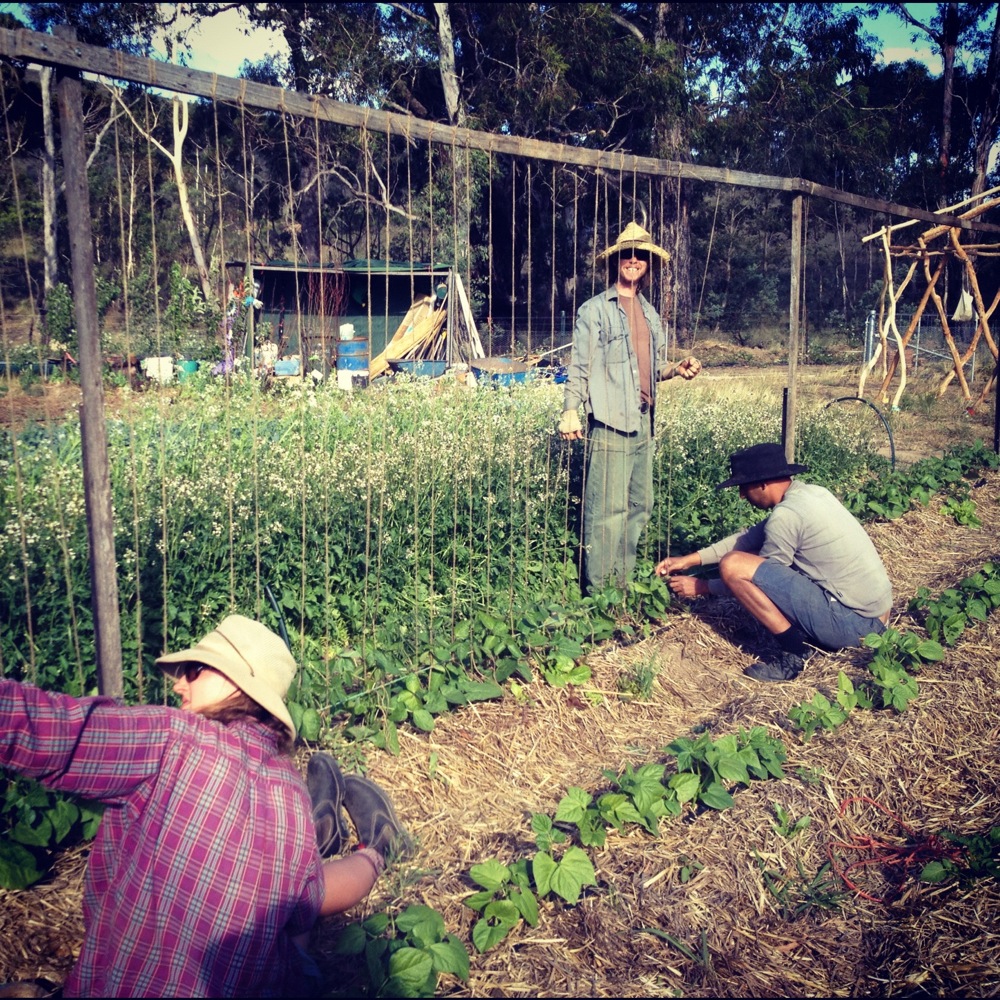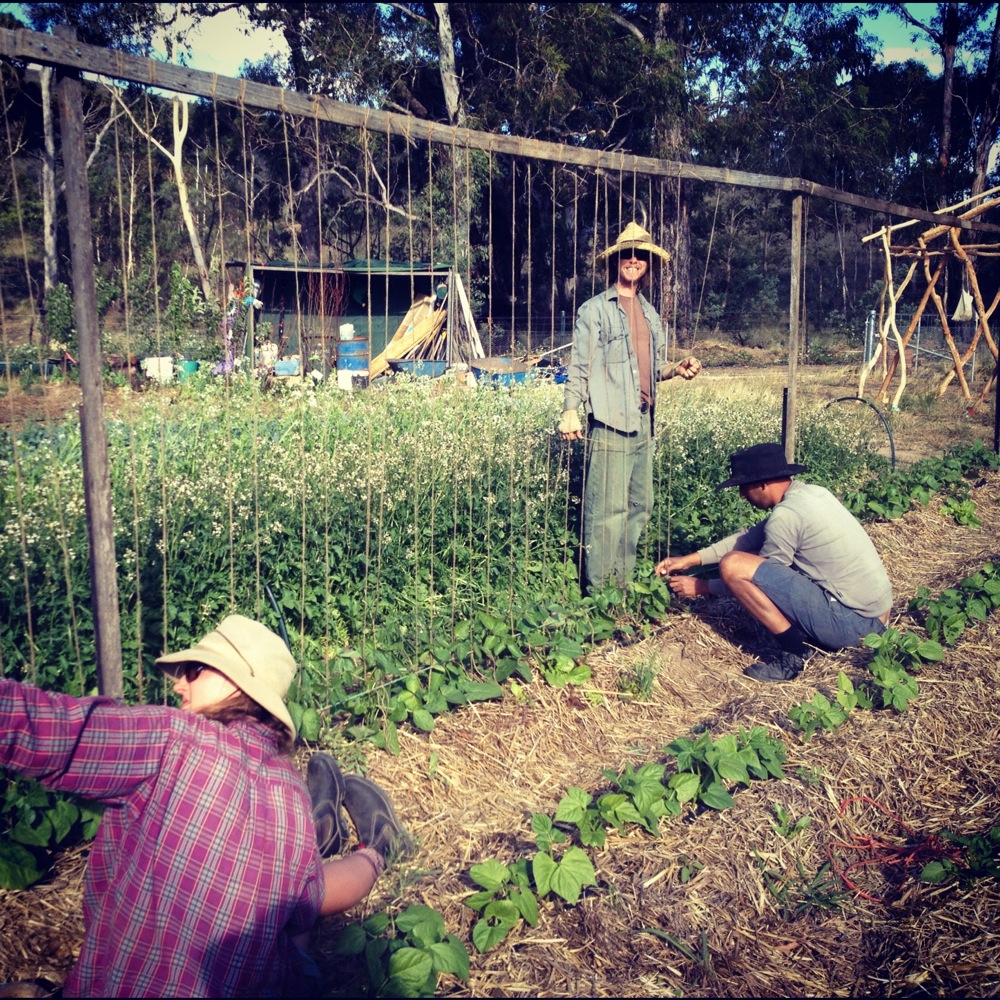 The bean banjo, take 2 (take 1 from last year is here)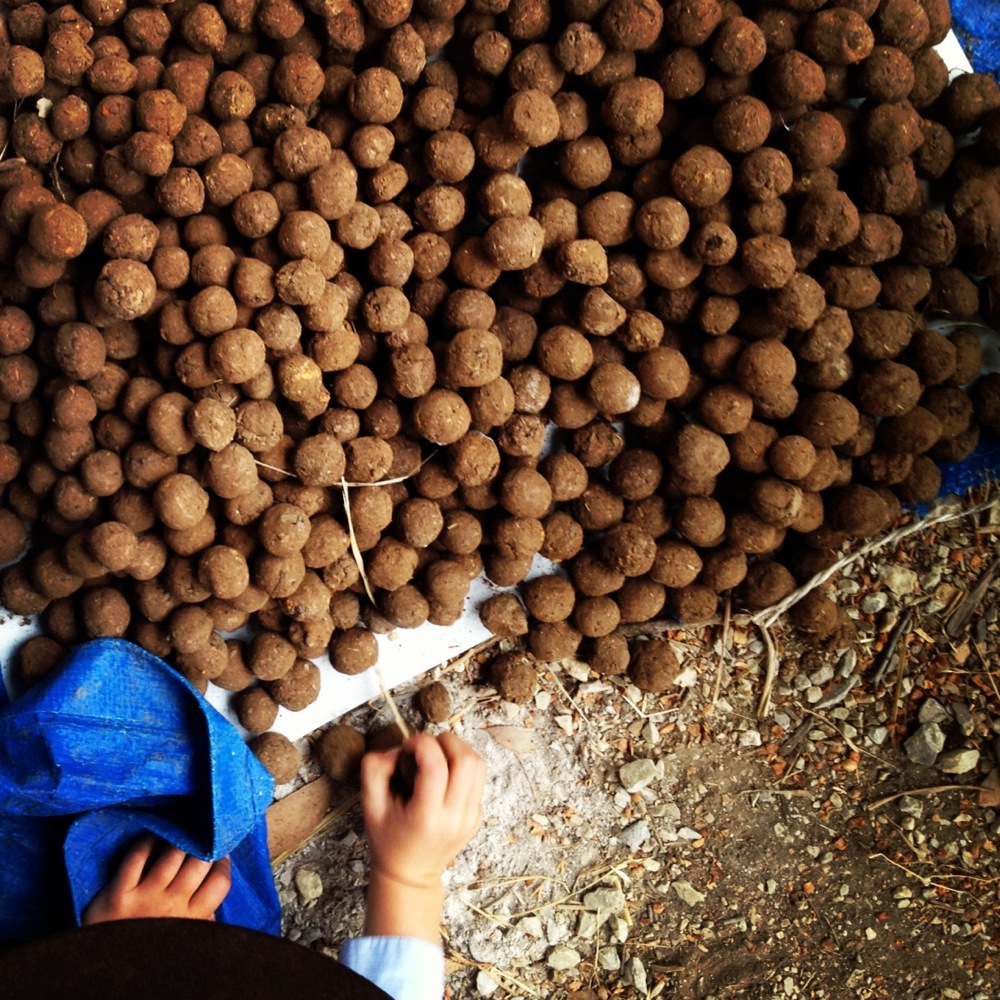 Making acacia seed balls for tree planting in a dry year (like this one)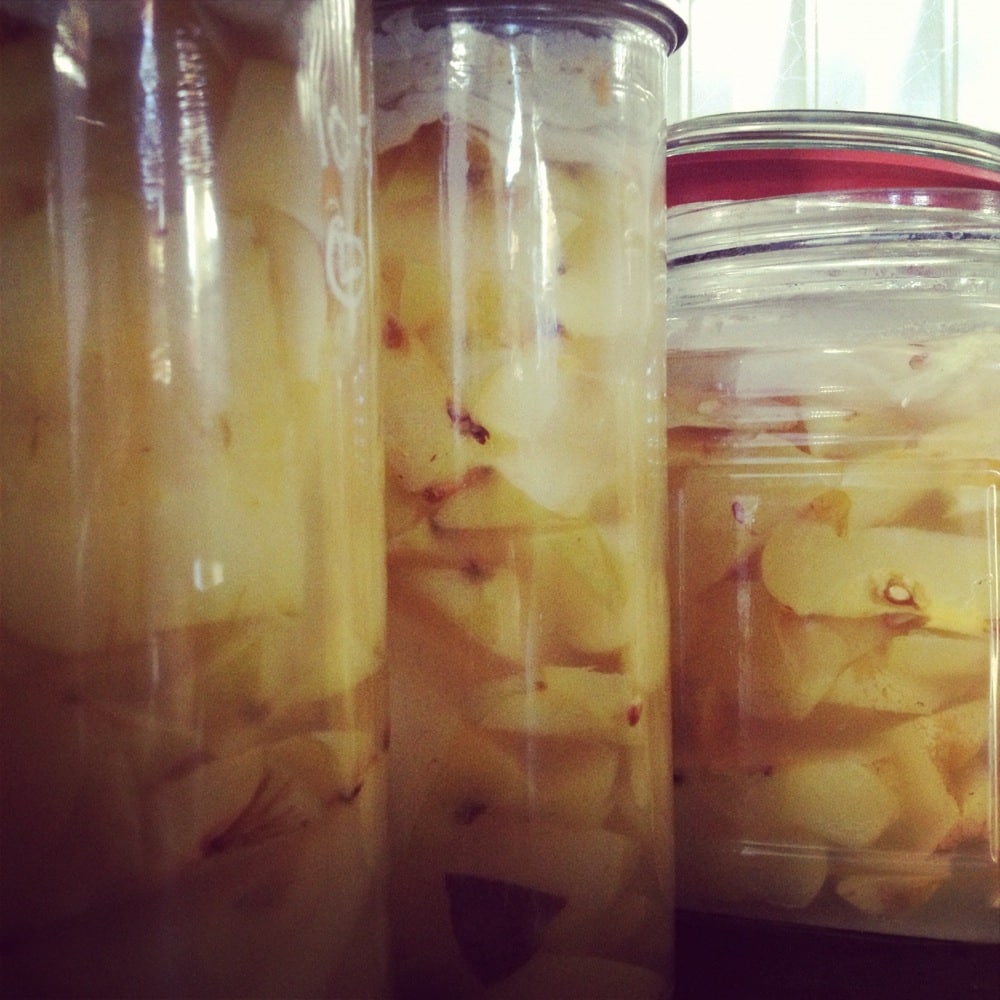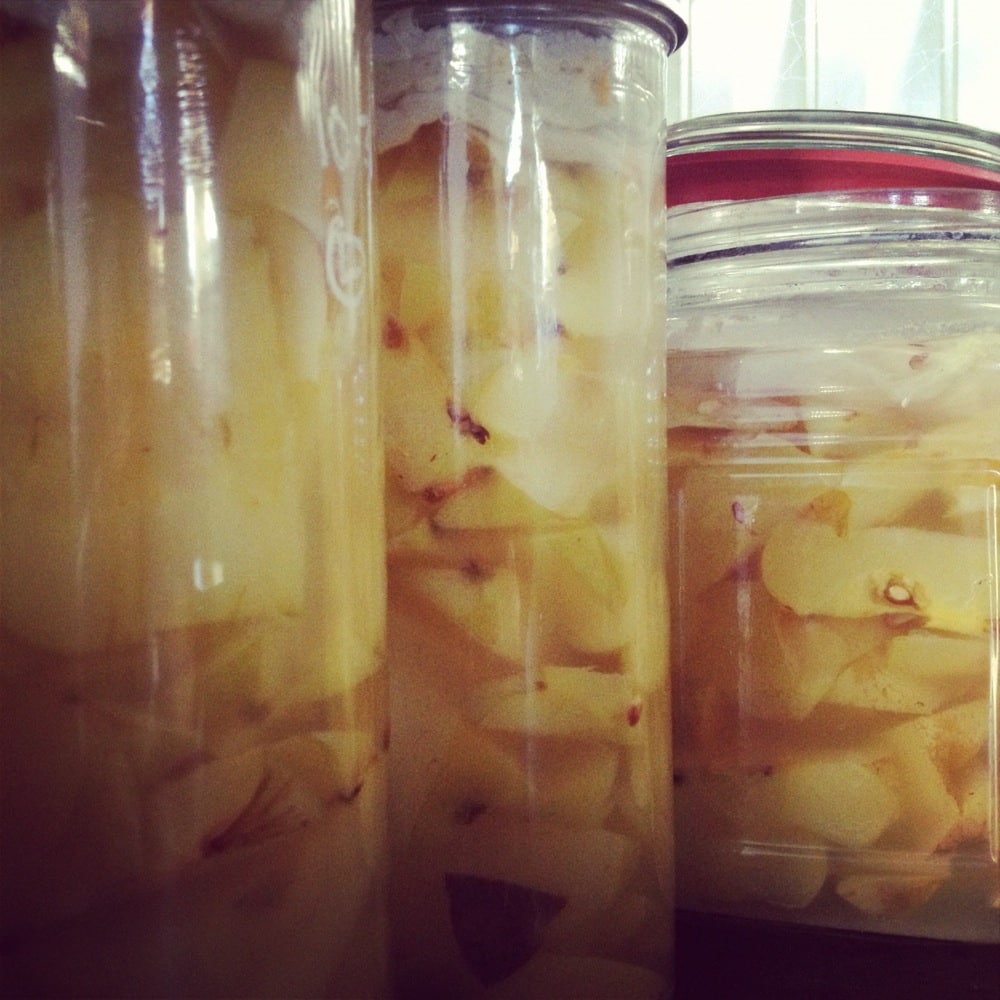 Apple cider vinegar on the bubble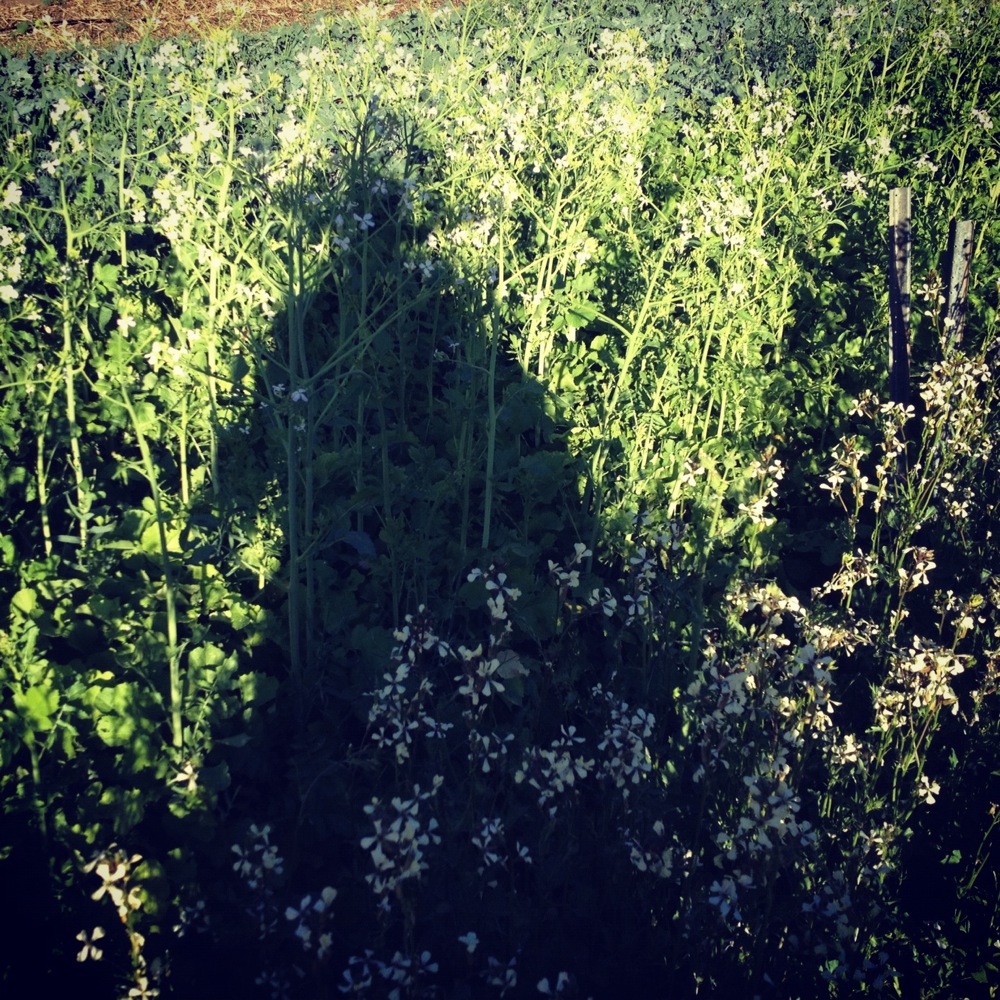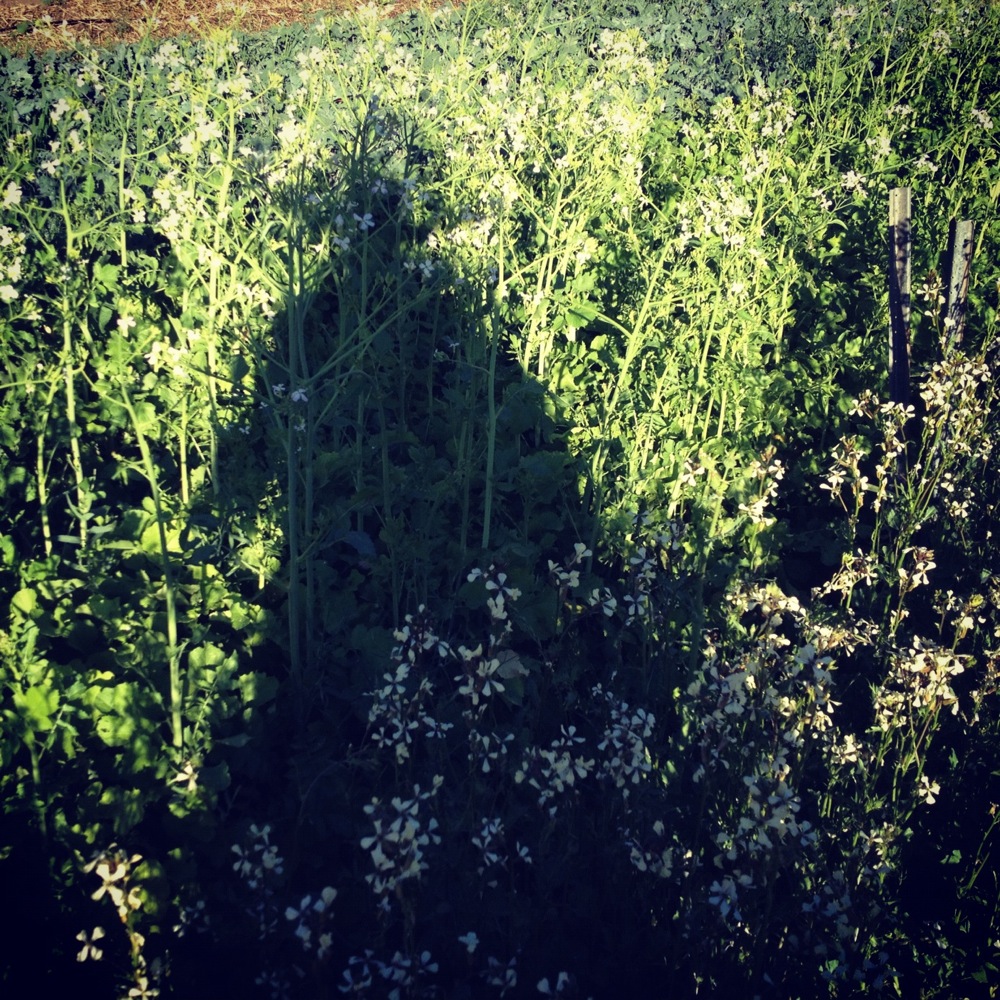 Rocket flowers! Spicy and delicious in salads. We're letting these go to seed for seedsaving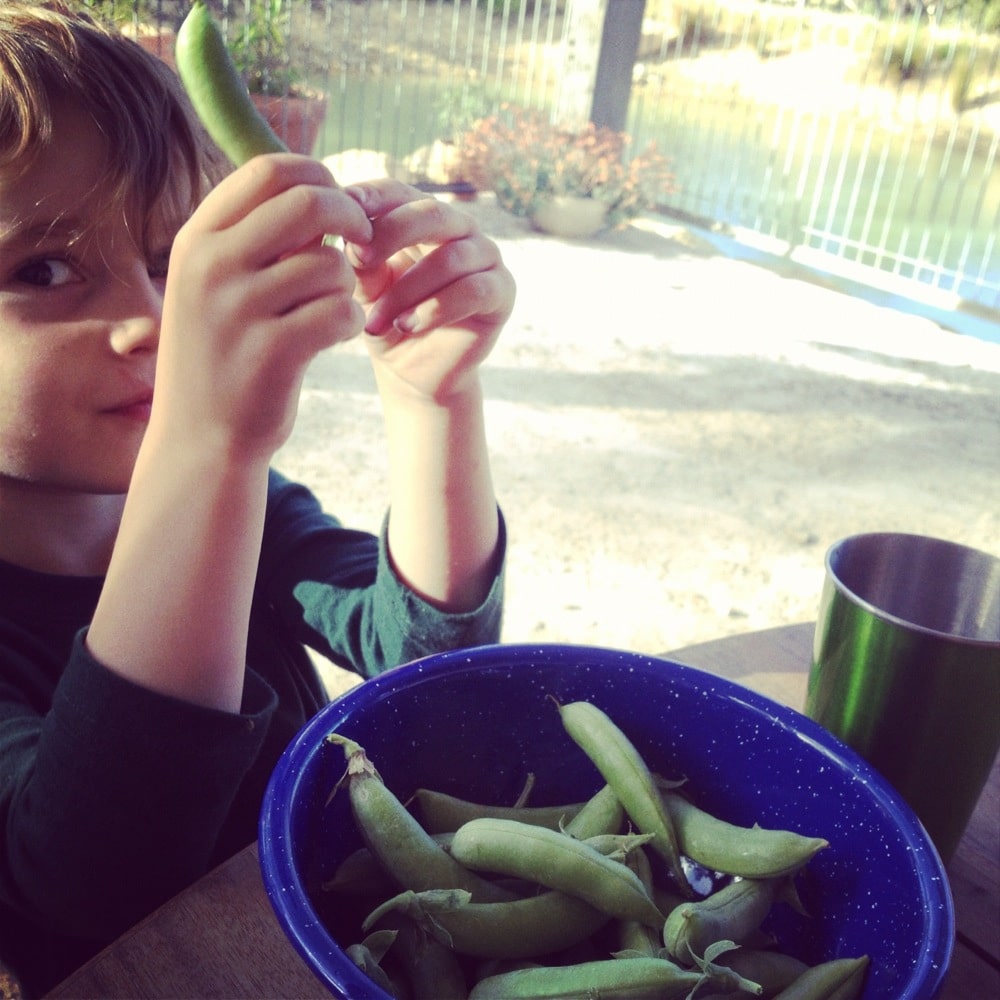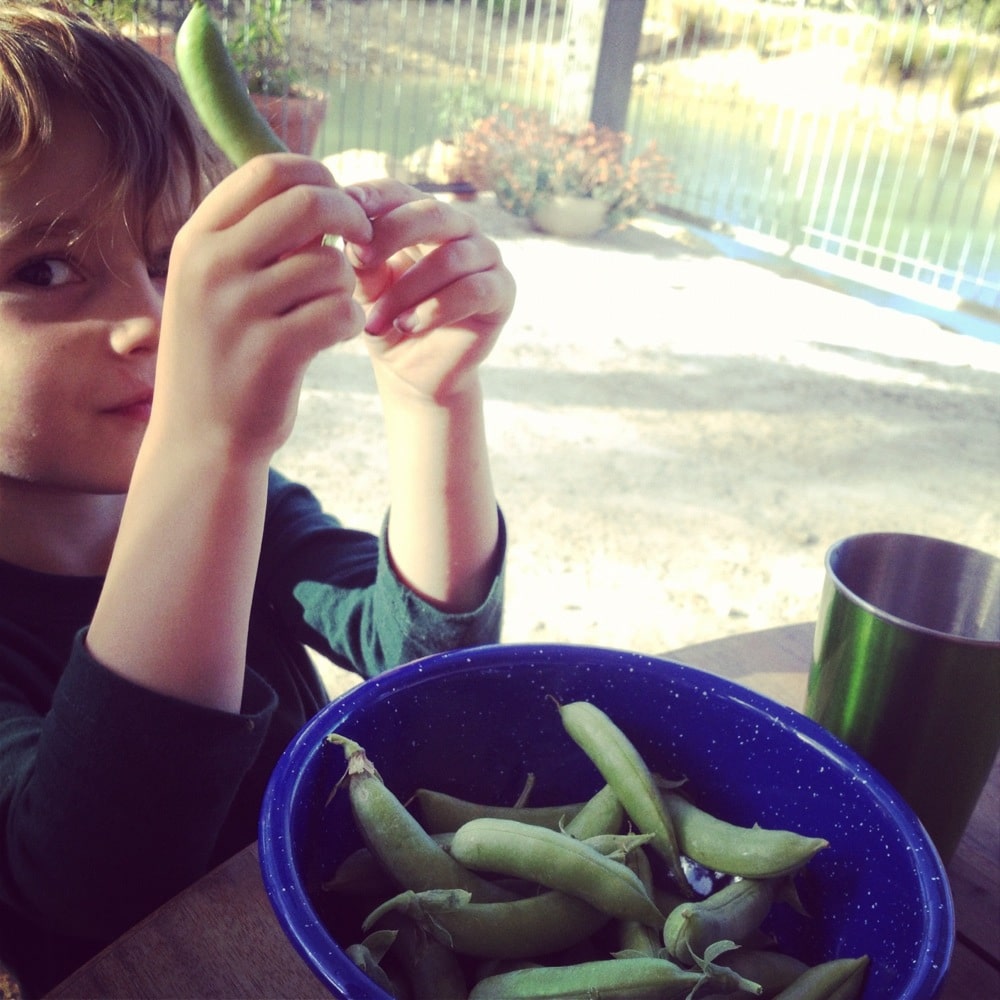 Sugar snap peas from the garden. Ashar's current preferred dinner.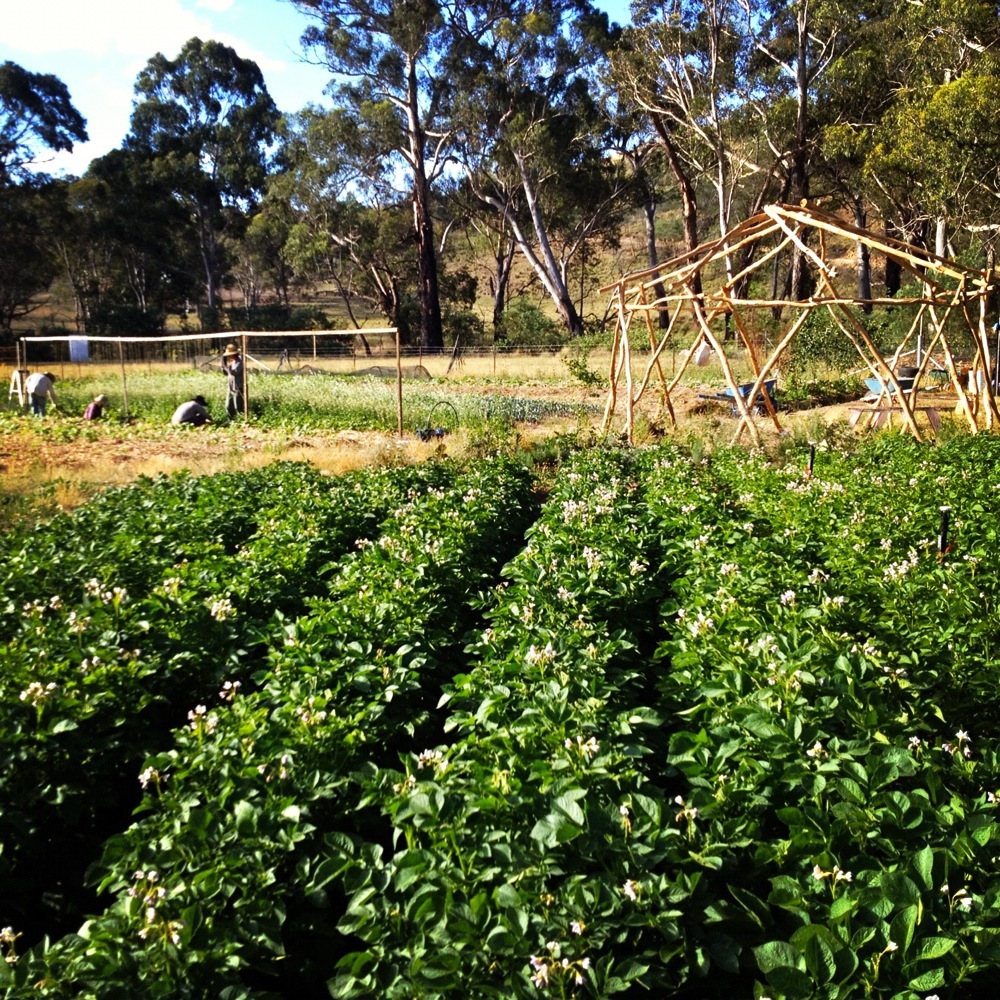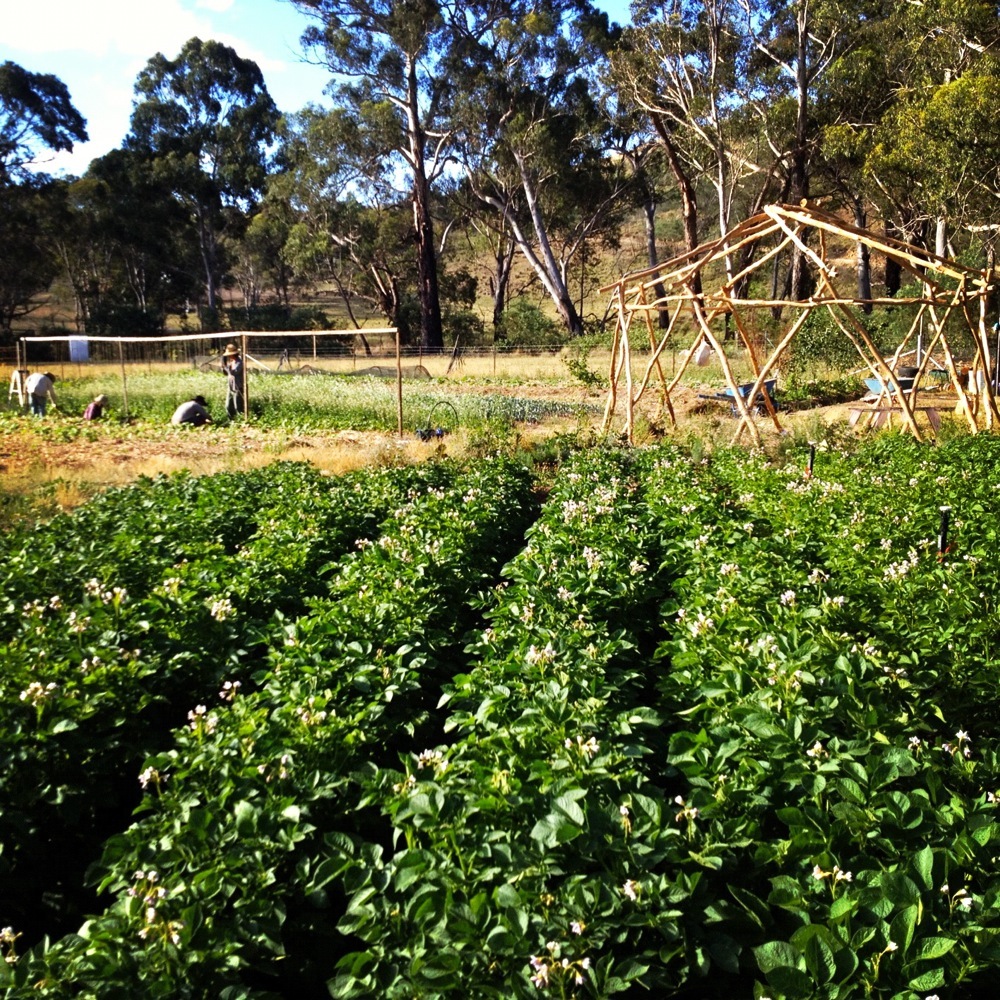 Did we mention that a kick-ass roundhouse got put up this week?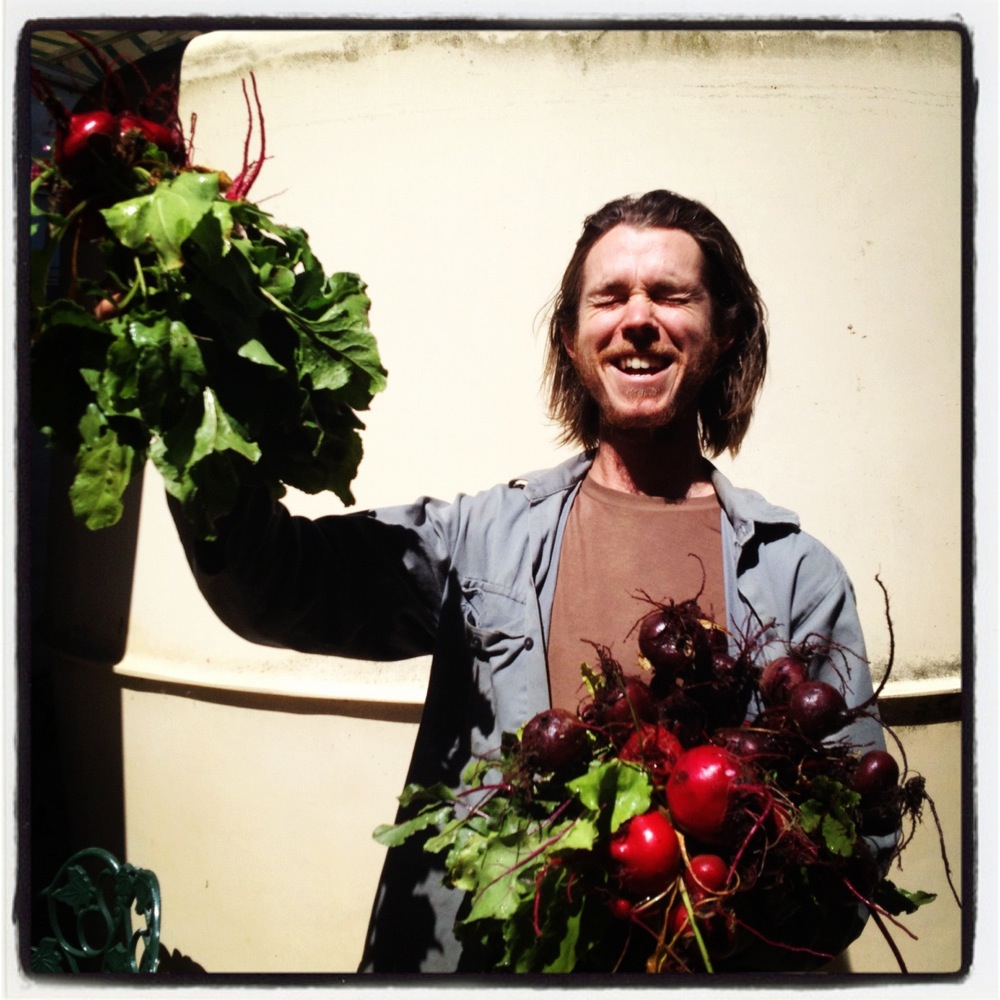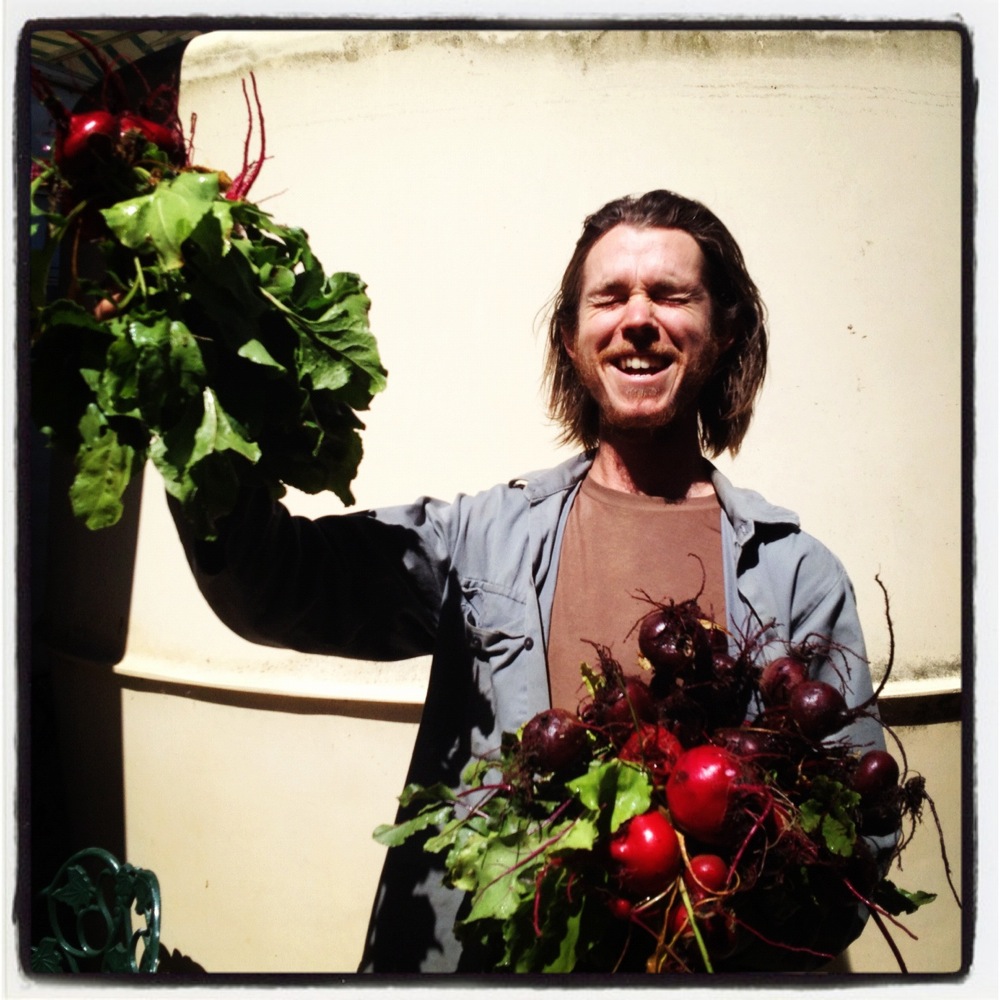 Michael with beetroot harvested for the open days' menu of beetroot, spinach and spelt salad. Om nom nom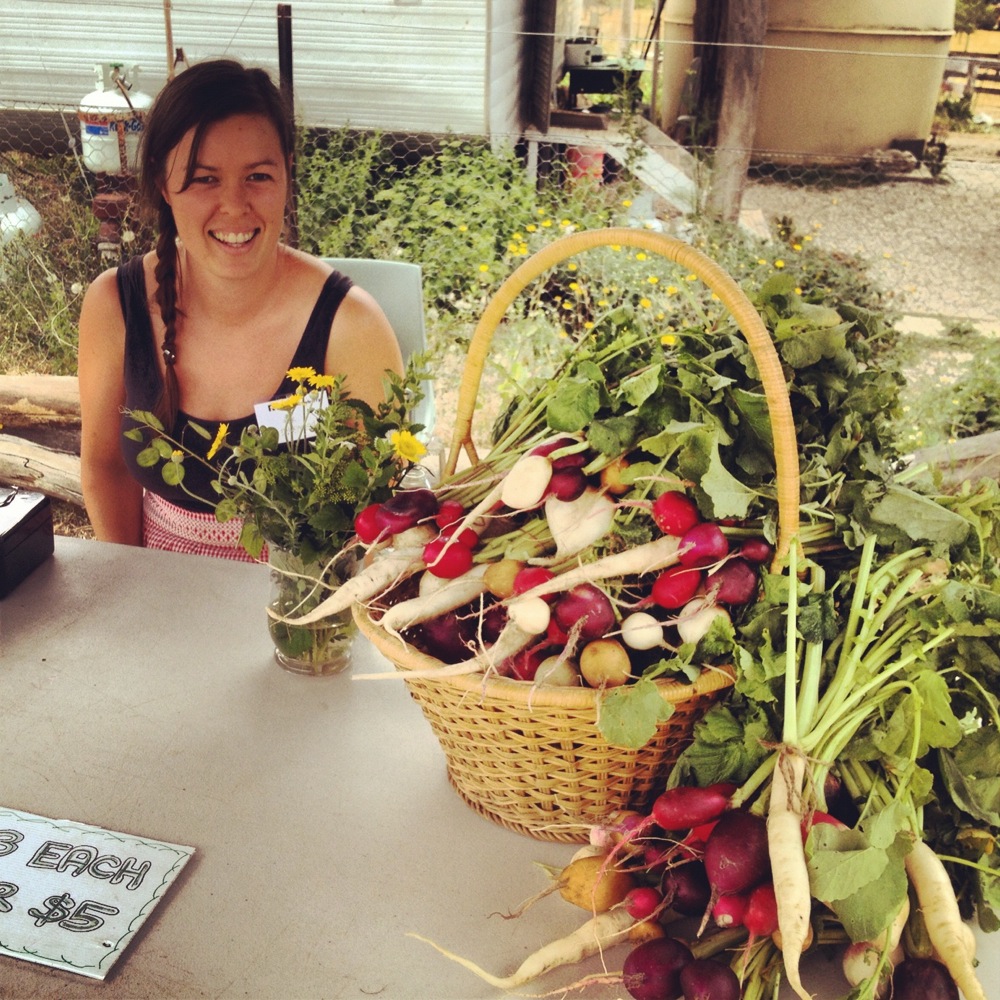 Rose managing the open day market stall, with radish posies aplenty.
The next three weeks around here will be all about reflecting, consolidating and planning for 2013 (as well as ongoing farm development, as always).
We all attempted to do an enormous amount this Spring (not to mention all the Sydney-based education in addition to the on-farm action) and, while we all appear to have survived, it was quite a wild ride… as one of our goals at Milkwood is to cultivate a sustainable people system, this season made both Nick and I acutely aware that we need to be careful of how much is too much!
I think ultimately every season here is full of realizations, challenges and beautiful moments, and this season has certainly delivered on all three of those. Growing a thriving farm in parallel with a thriving education program is incredibly complex.
With this last weekend of open days, however, all of us at the farm get a chance to meet a crowd of people who are engaged with Milkwood and who have often been following our adventures for years, or done a course with us and returned with their family so everyone can check out the farm.
After a huge season, it was great to host a big bunch of people for a series of days who were excited to see what we're doing and aiming for, encouraging, and appreciative of the experience.
So it's all good. Keep going. Get better. Keep learning. Keep growing. Eat sugar snap peas, and look forward to tomatoes. Tend animals, fix leaky taps, design new layout for woolshed area and beyond, have barbeques, go for swims, camp overnight in the hills.
Wake up the next morning and look forward to what's to come, and be thankful for what is.