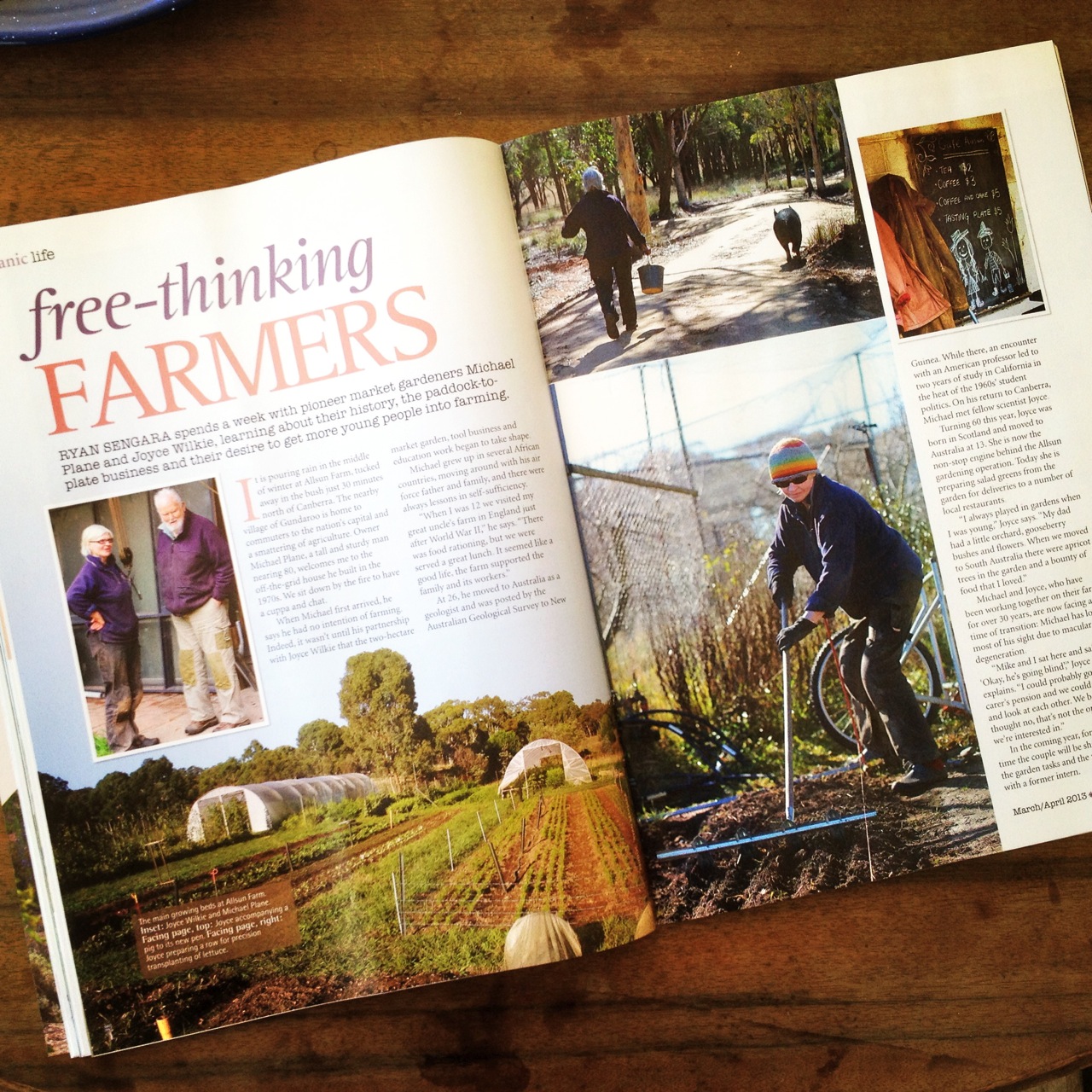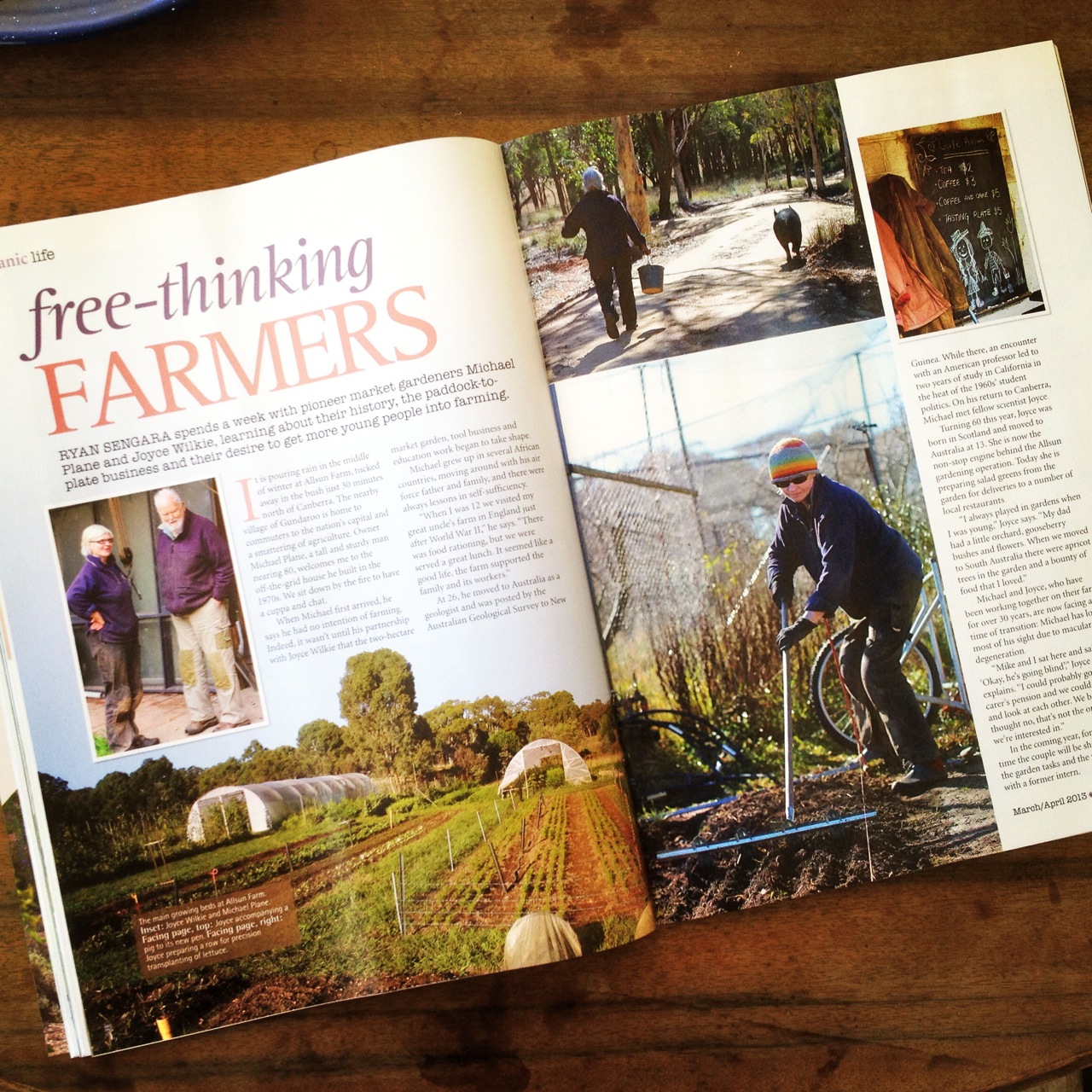 Without Joyce and Mike from Allsun Farm, we probably wouldn't have a market garden. These two firey spirits have been growing good stuff and passing on their knowledge for decades. We feel lucky to know them and we love to see other folks writing about them.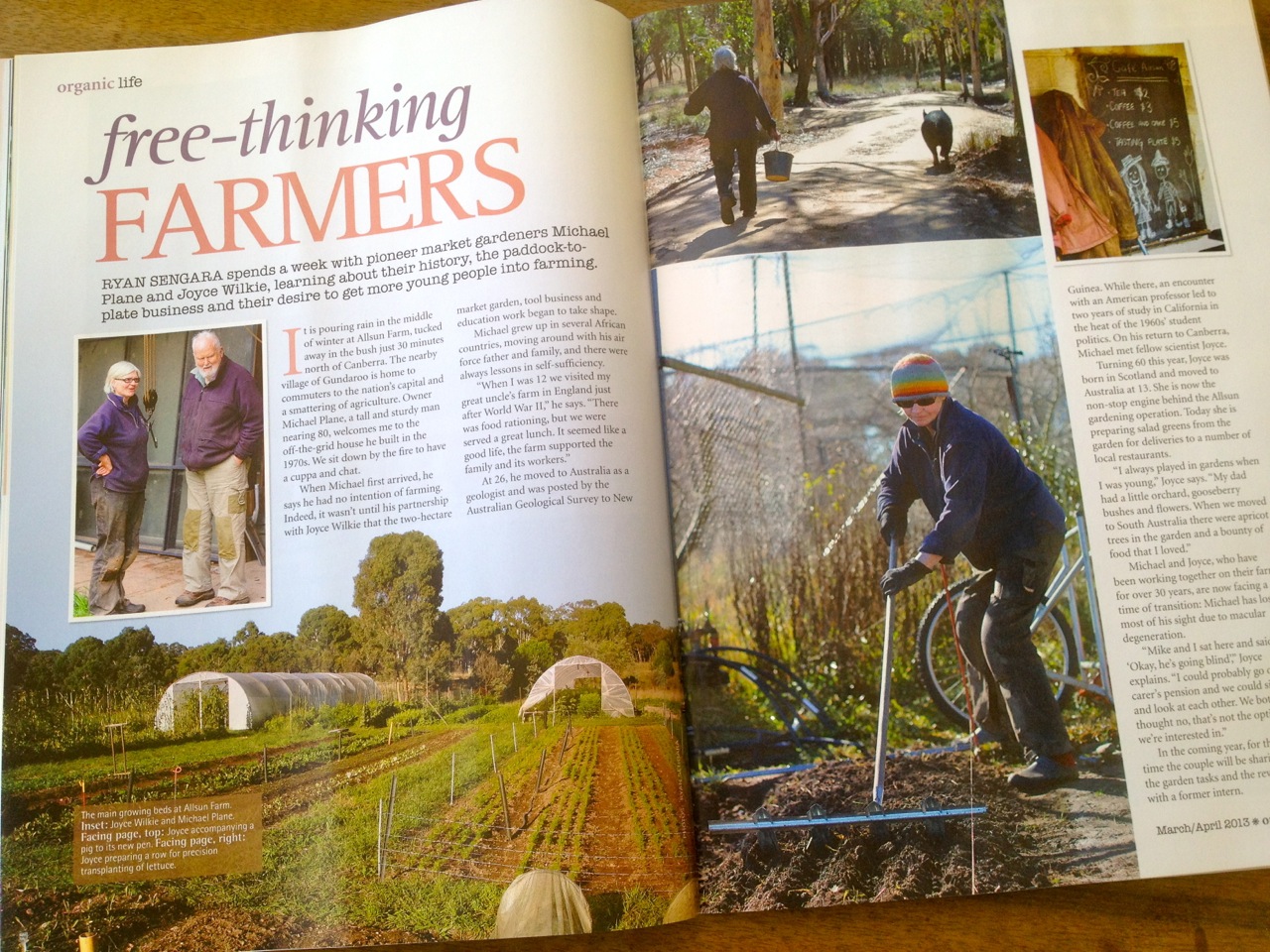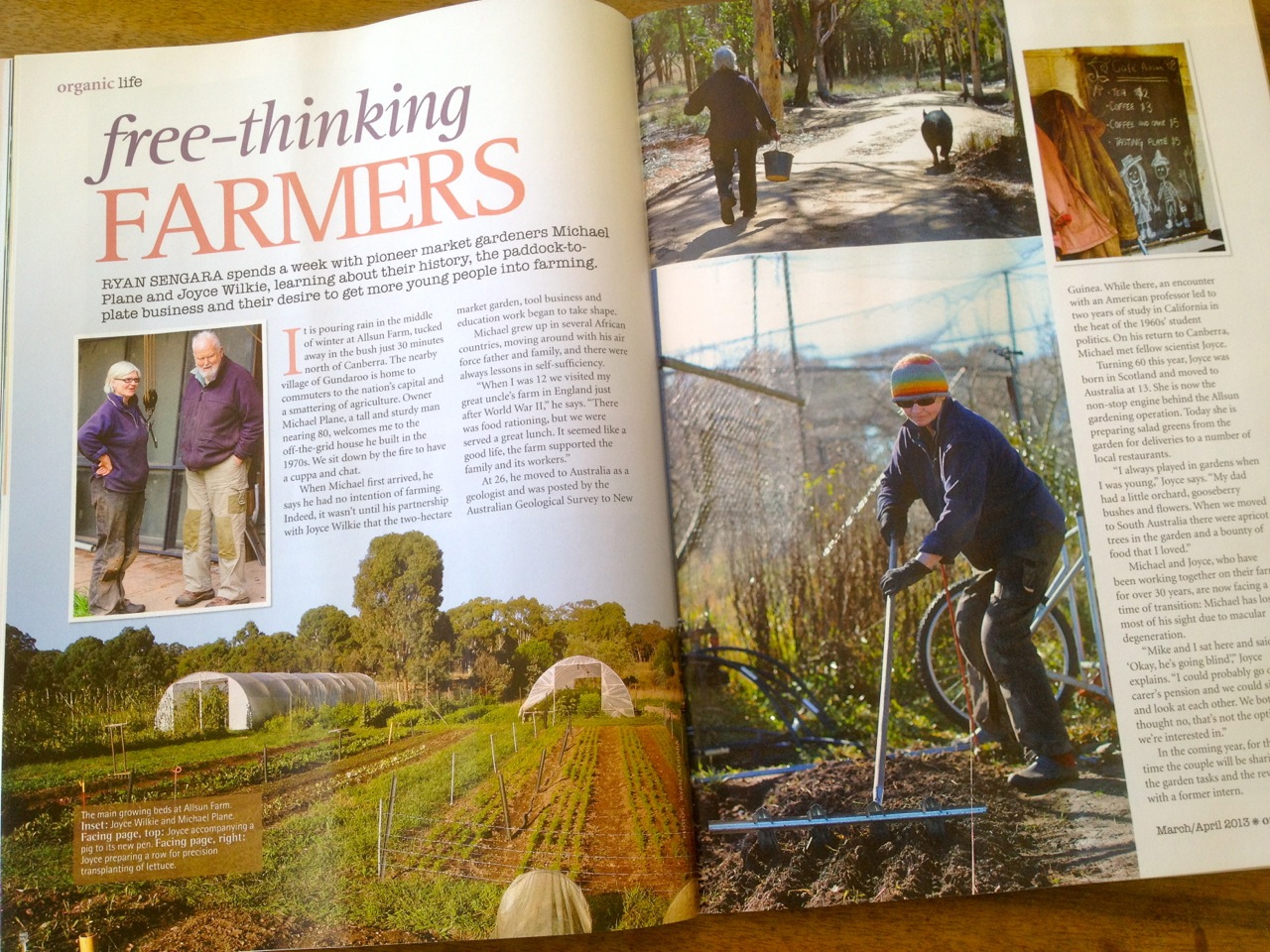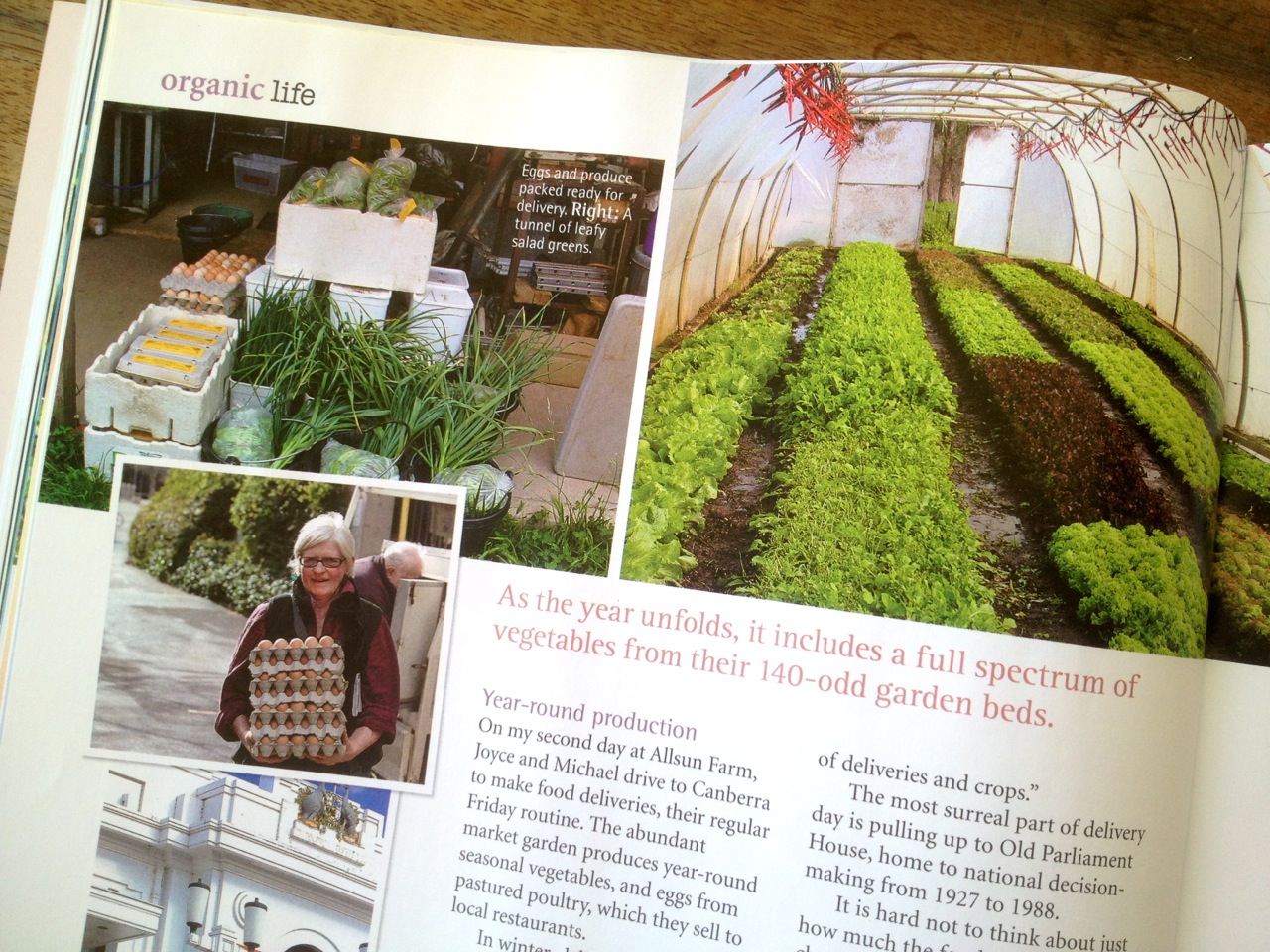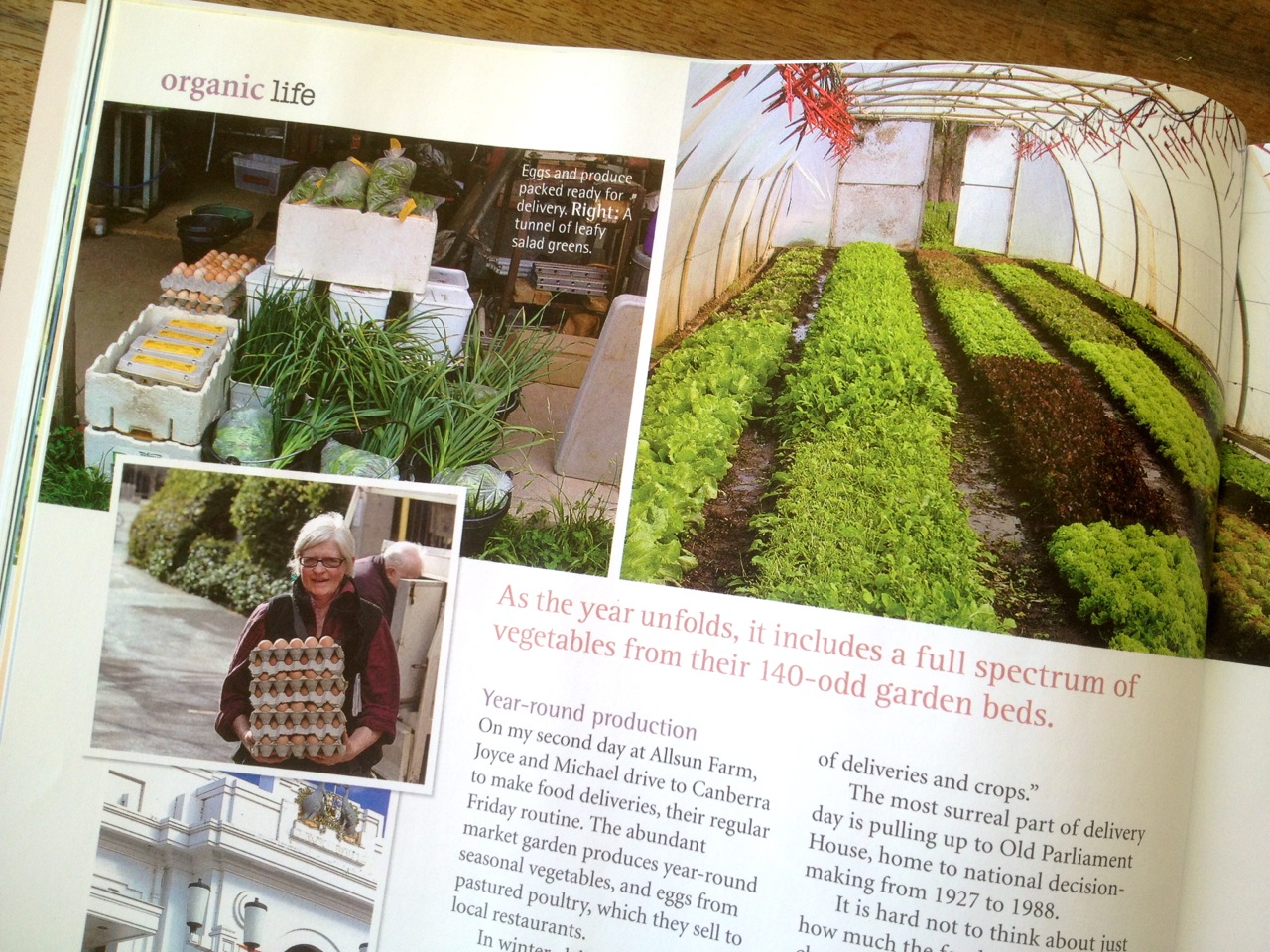 It's two years now since I floated the idea by Joyce and Mike of them mentoring us through an organic market garden setup that would involve both growing and training new growers. Thank goodness they said yes. It's been such an excellent (and tasty) thing to be a part of.
You can read up on posts we've done about Allsun Farm here, including their excellent 'Growing Annual Vegetables' CDROM and free resources like Joyce's sow/plant out/pick cards.
Or if you're ready to get serious about growing, we host Organic Market Garden Masterclasses at Allsun Farm…
The last Masterclass at Allsun Farm was fabulous. So many good connections made and skills learned. Hooray for Allsun Farm and growing the growers.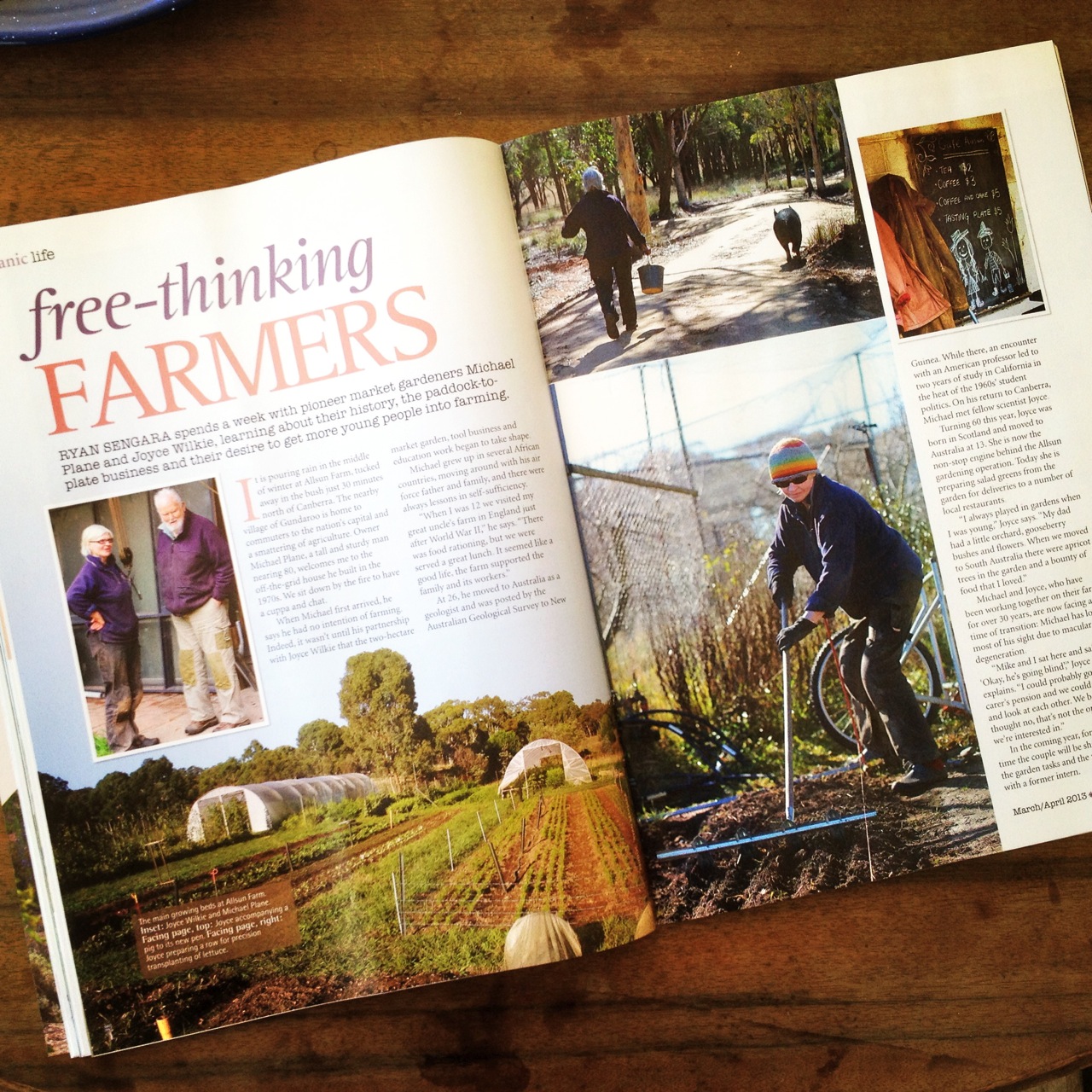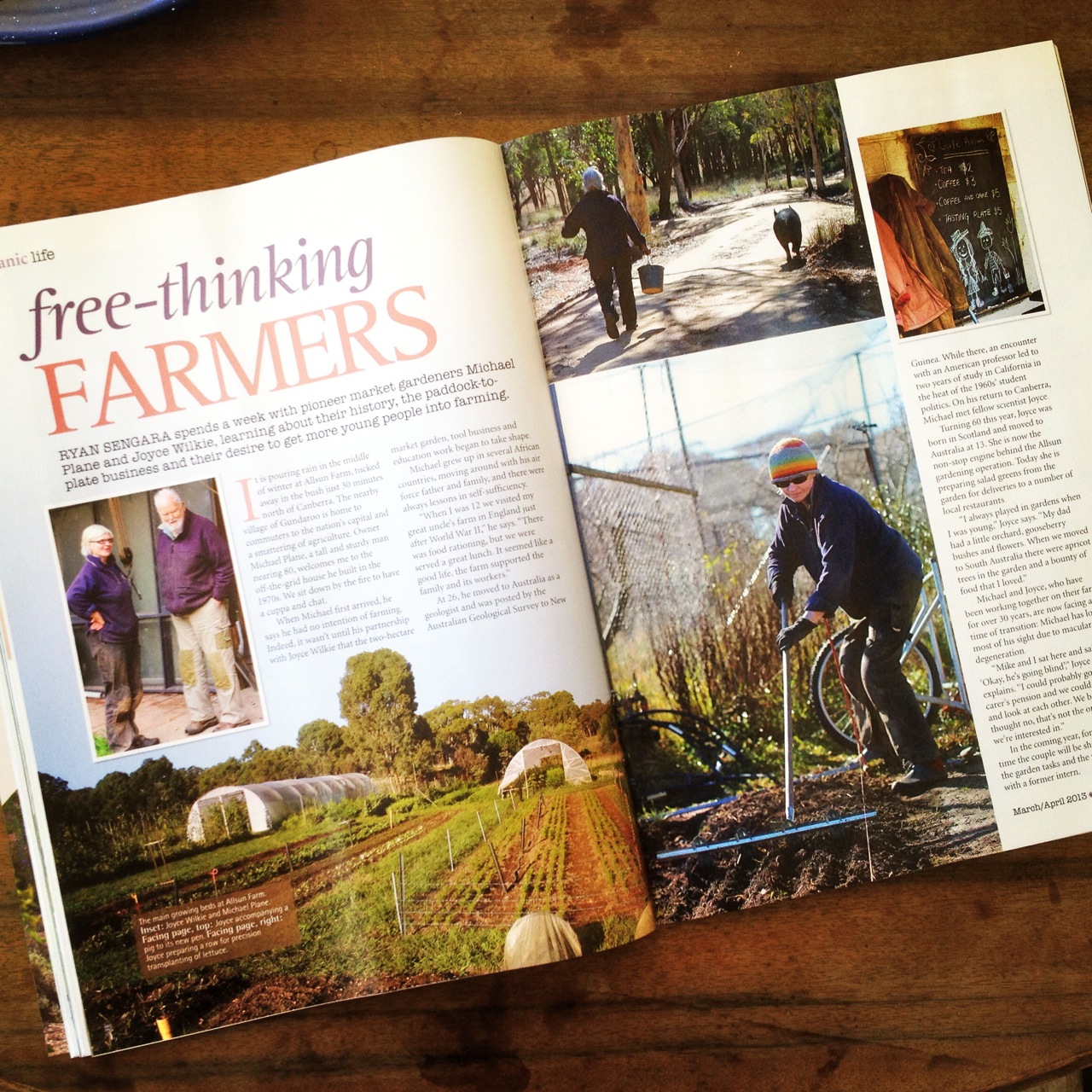 But don't just take it from us, go get a copy and read the whole 6-page article. Organic Gardener is available at newsagents and also now online as well. Great mag.