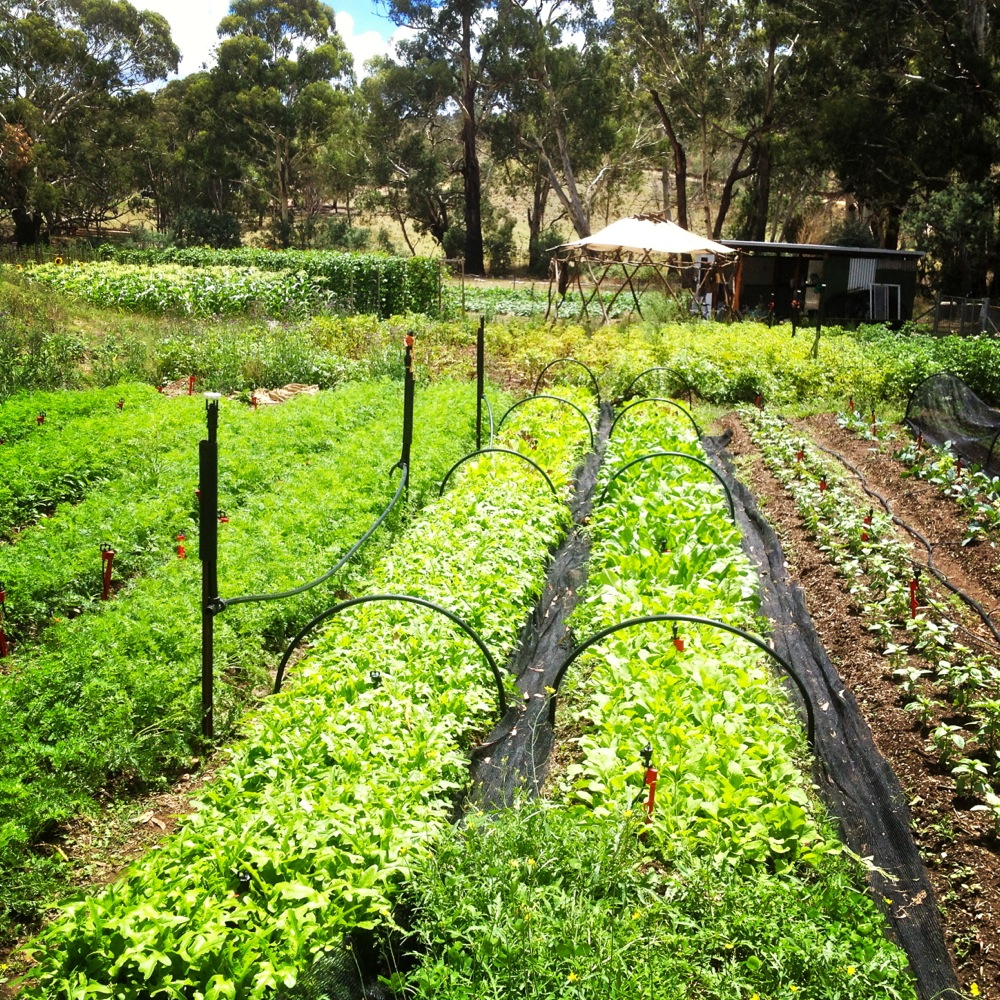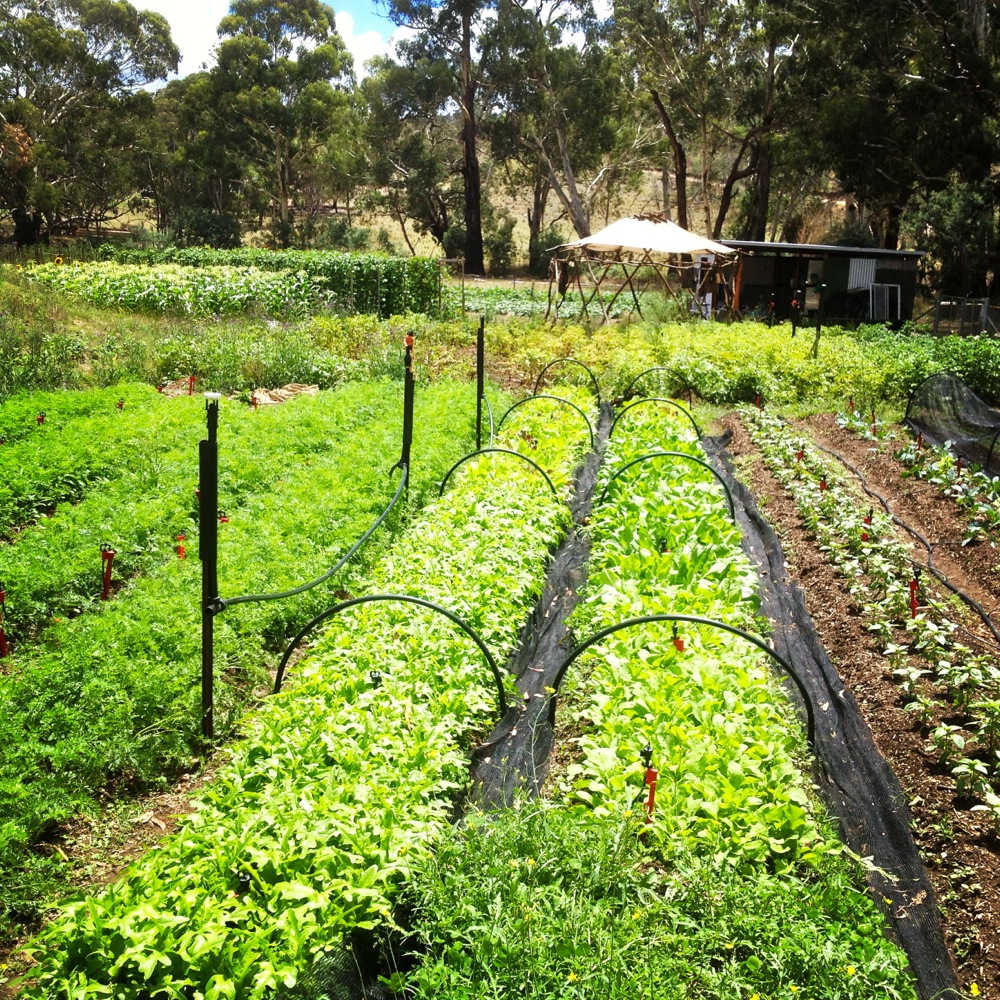 Mid summer is a relative term. Where we are, high in the hills, Spring comes late according the calendar, but at just the right time according to our land. And right now, it's mid summer. In the Milkwood market garden and all around us.
The tomatoes are everywhere, the cucumbers are going nuts, the beans are climbing, the corn is ripening and the eggplants are quickly being consumed. It's also time to give back to the garden: putting nutrients back in as we take them out in the form of harvest. It's all part of the great cycle.
Thank you plants, soil food web, sunshine, photosynthesis, compost, that little bit of rain we had, and most of all to Michael and the market garden crew of students, all learning, growing, sharing and eating as we go.
We train growers! Our upcoming Organic Market Gardening courses are here. There's beginner and advanced options.
Also Michael teaches Serious Backyard Veggies for the serious backyarder with Costa as a guest presenter when he can fit it in.