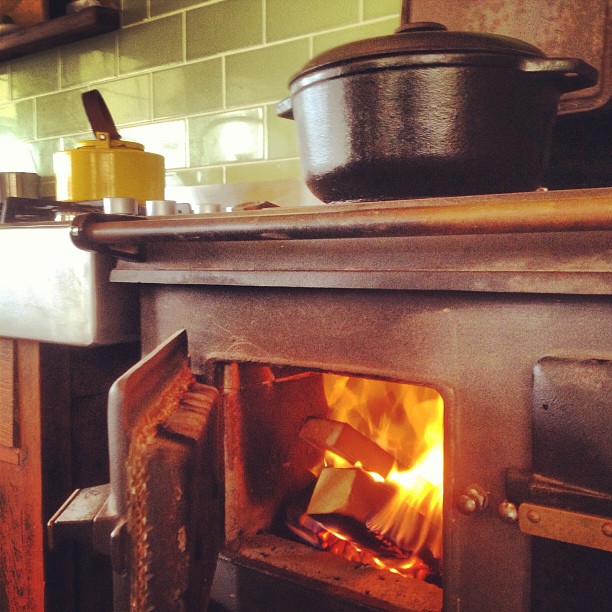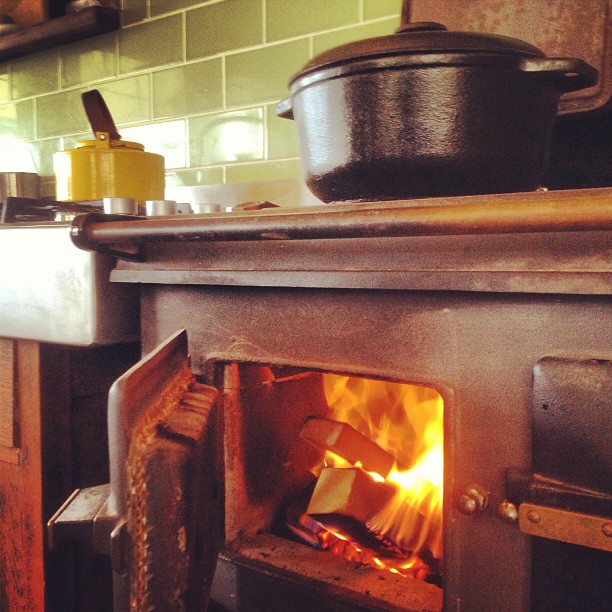 Give me your tips. This wood fired family needs some love.
So we're about to embark on our first full Winter of cooking on a woodstove. In particular, a Rayburn Royal. It has hot spots, cold spots and an oven that cooks everything really well on the left side.
I know there's HEAPS to learn about this baby, from the best wood to use to what recipes work better in a woodstove oven to what best to use the warming oven at the bottom for…
I would welcome any and all comments from woodfired cooks old and new…
Can I firstly say that I truly and deeply love wood fired cooking. I love that this stove warms our house and our bath water on a cold and rainy day, as well as providing an oven and cooktop for making good food.
I love that this is slow cooking at it's most fundamental. You wanna bake? Then light the kindling 2 hours prior and forget about all the other things you're trying to do today till you get a good fire roaring…
I love the gentle radiant heat. It's almost mammalian. It's like having a crouching, friendly, big black bear that sleeps in the corner of the tiny house, and radiates a slow happiness that gets into everyone's bones, even as we sleep.
I love that even if all else fails, if the solar system turns up its toes, a huge storm comes and the world outside is dark and lost, that I can still cook my family and crew a big, hot, nourishing dinner. And pudding.
Ok so that's all great, but currently my puddings are all coming out burnt on one side. This is analog cooking at its most non-standard. I love it. But I also love dessert that i can eat the whole of.
So! Tell me oh global network of wood fired cookerers and/or children of wood fired cookerers. Not only limited to Rayburn cooking, but wood stove cooking in general…
What should I make? What are your best tips for fuel size? Uses for ash? Muffins vs cakes? Can I hope to cook a great sponge in this (not that i ever have previously cooked a great sponge in any other oven, but who knows what lies ahead)? Cheese toastie approaches for a Rayburn?
When you 'close it down' for the night, how do you get the coals to make it through till morning? Is there a secret trick?
Thanks in advance…