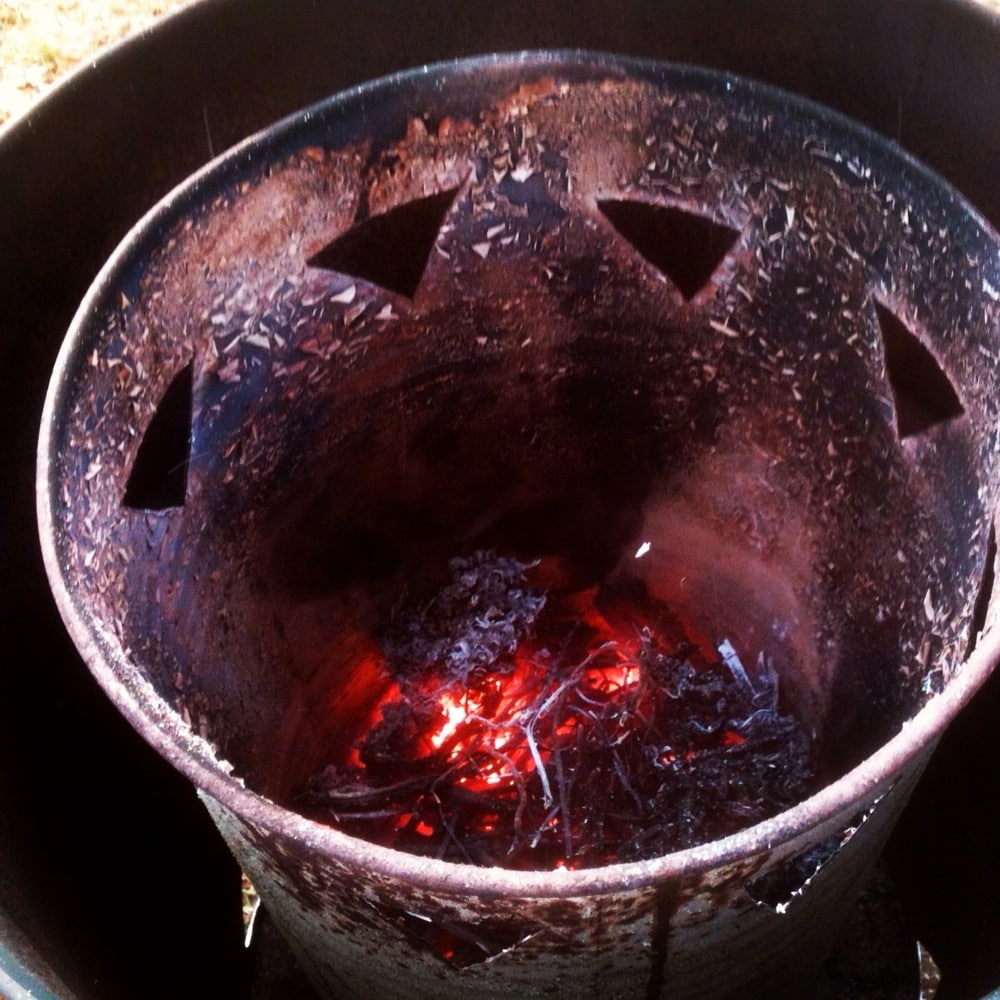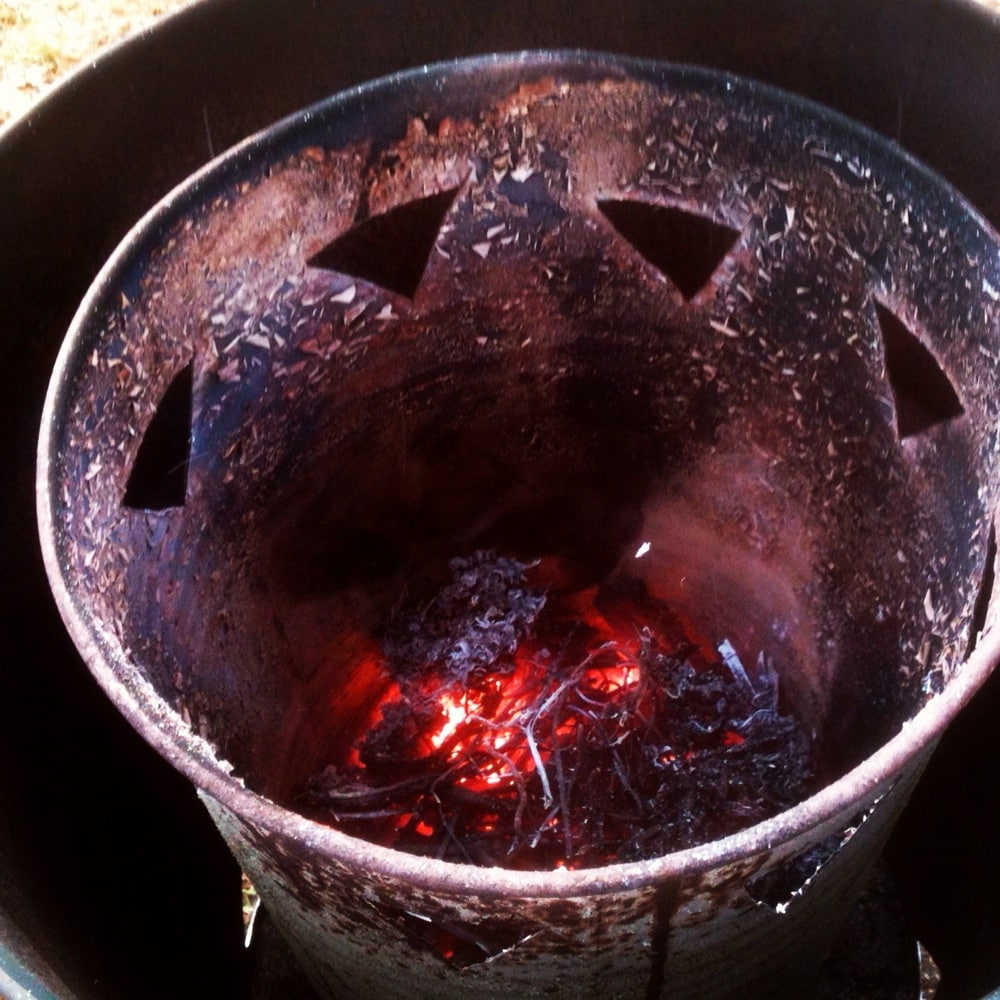 Biochar is a type of charcoal, made and used for specific purposes – most often as a soil amendment.
To make Biochar, you burn biomass using pyrolysis – a low/no-oxygen burning environment that prevents combustion of the biomass material, and therefore produces charcoal.
The attributes of biochar as a soil amendment seem pretty significant – it's like adding small, stable sponges to your soil – they don't break down easily (with good soil management) which means the biochar can provide more habitat for the soil food web, as well as help holding water and nutrients in place.
And then there's the carbon factor – most of the carbon in the biomass (which might be wood, woodchips, horse manure or whatever) is still present in the biochar and stays there.
Which means when you put that carbon in the ground, its' sequestered there for the next few thousand years in a stable form, and not out there in our atmosphere where we clearly don't need any more of it just now thanks.
So. Soil wins, the atmosphere wins. Great. But the process of making biochar involves burning, which means there's heat energy available. How can we make use of that and stack some functions?
Answer: a biochar stove – combining a DIY biochar kiln with a cooktop.
Here's what we've come up with so far: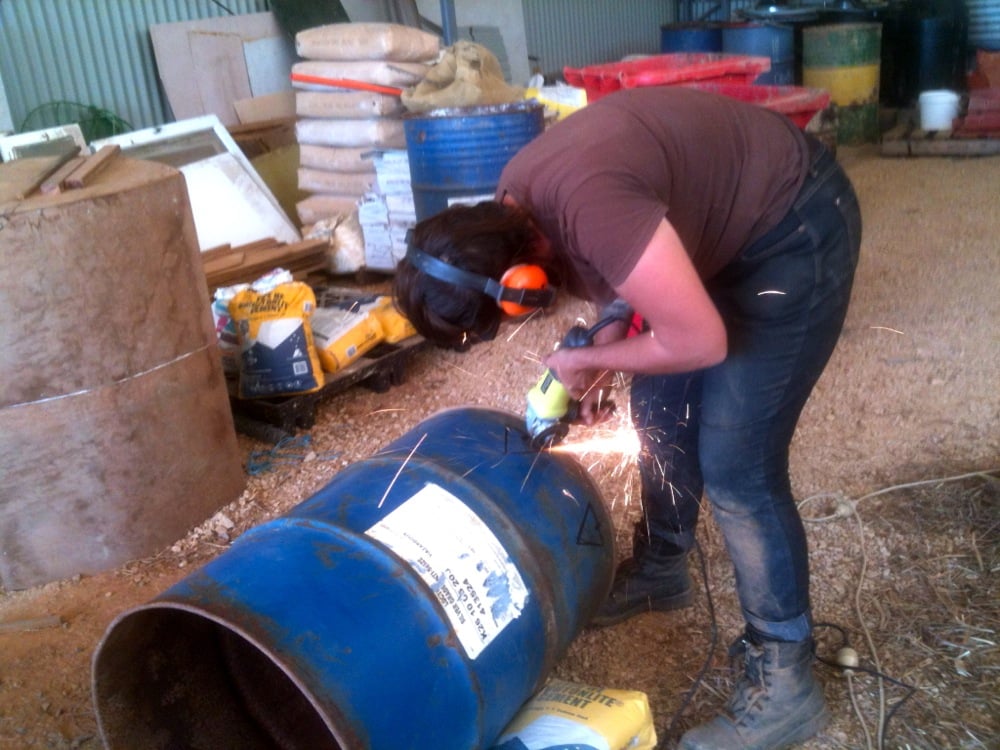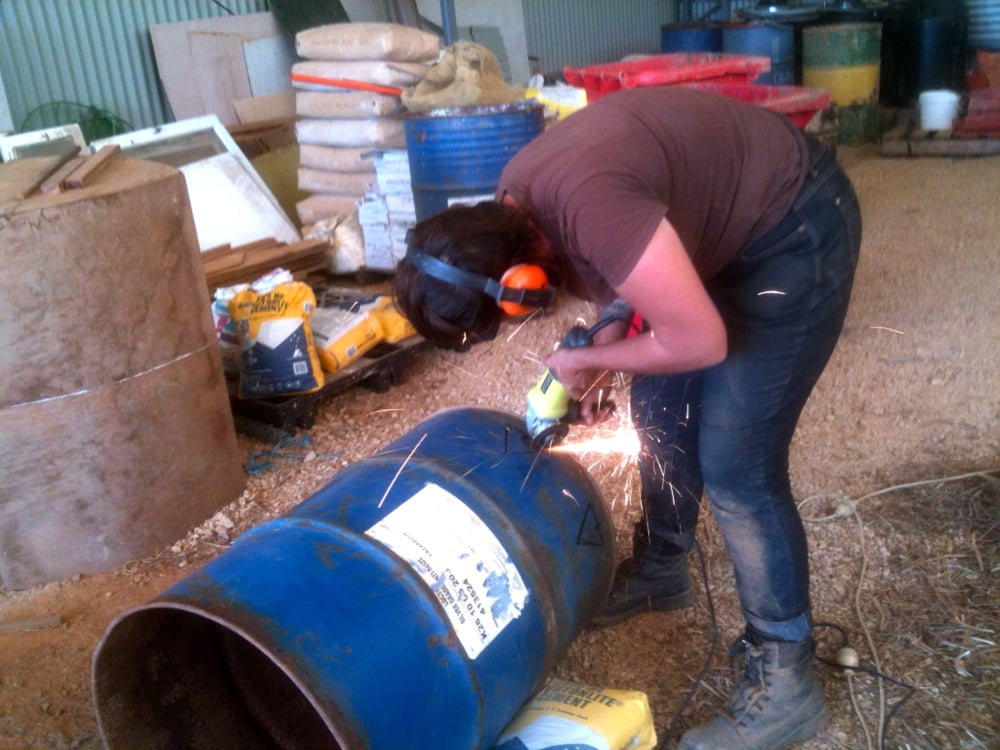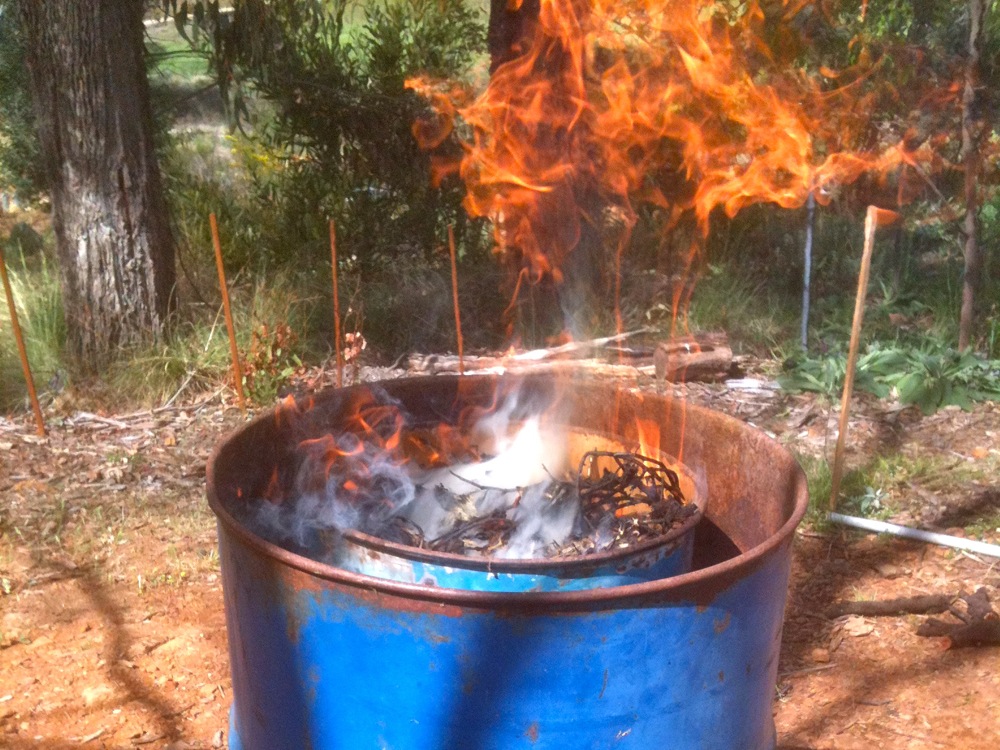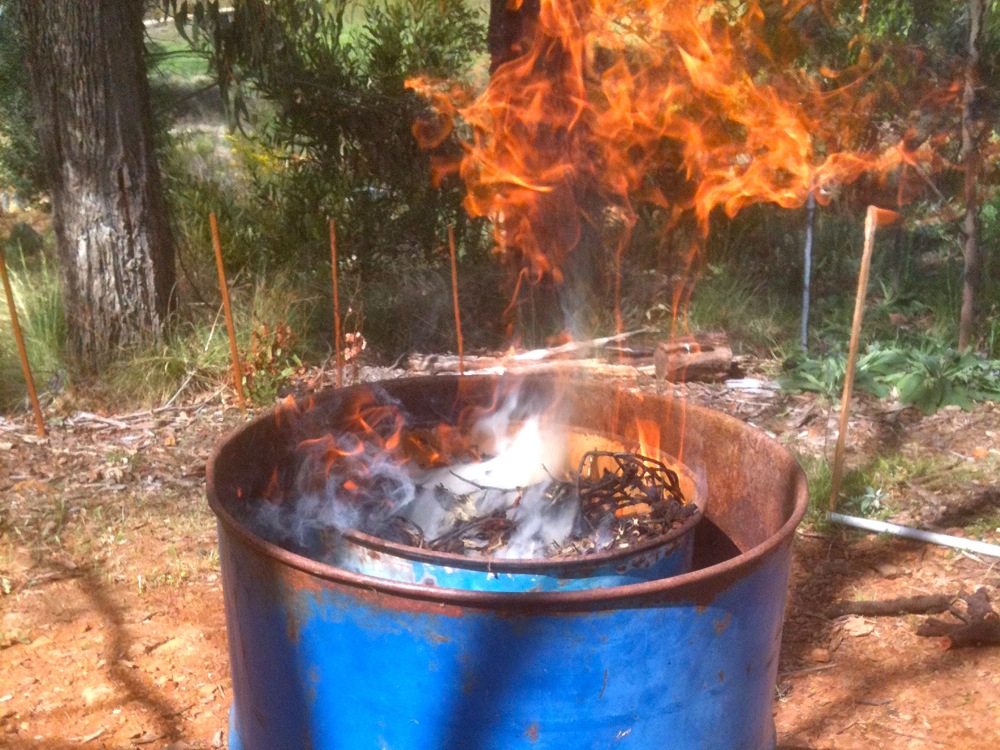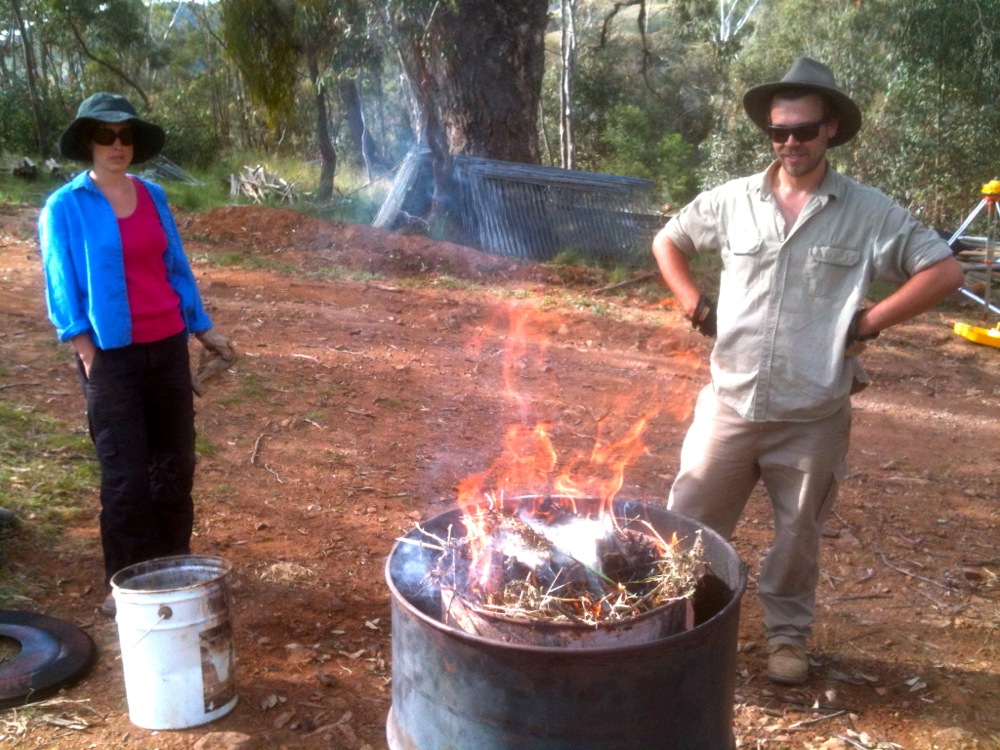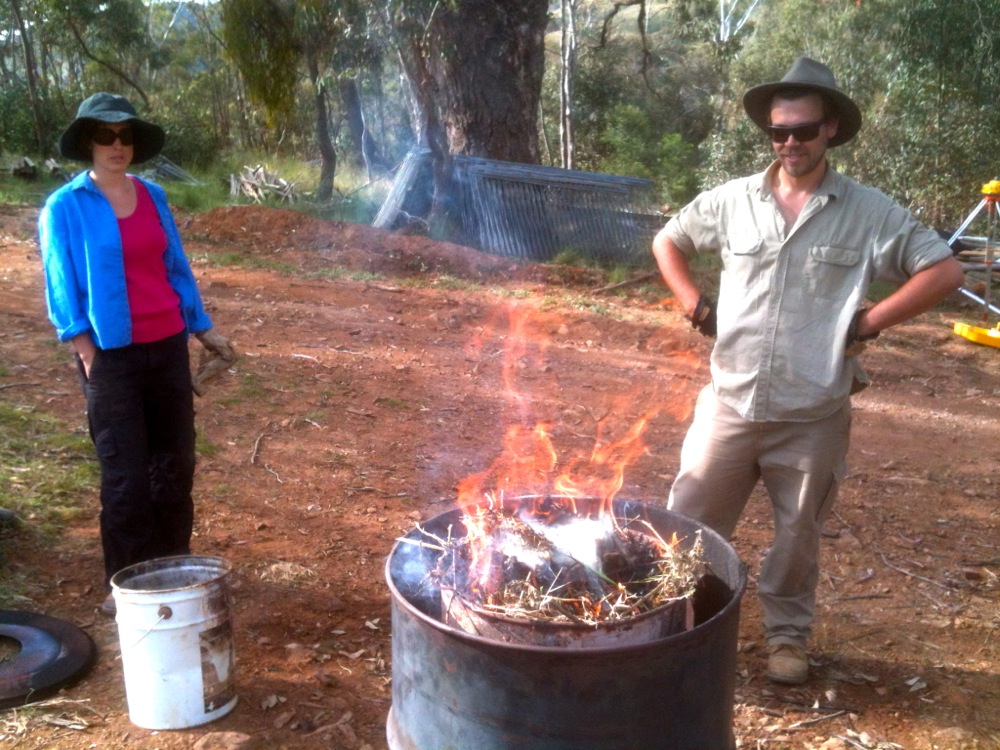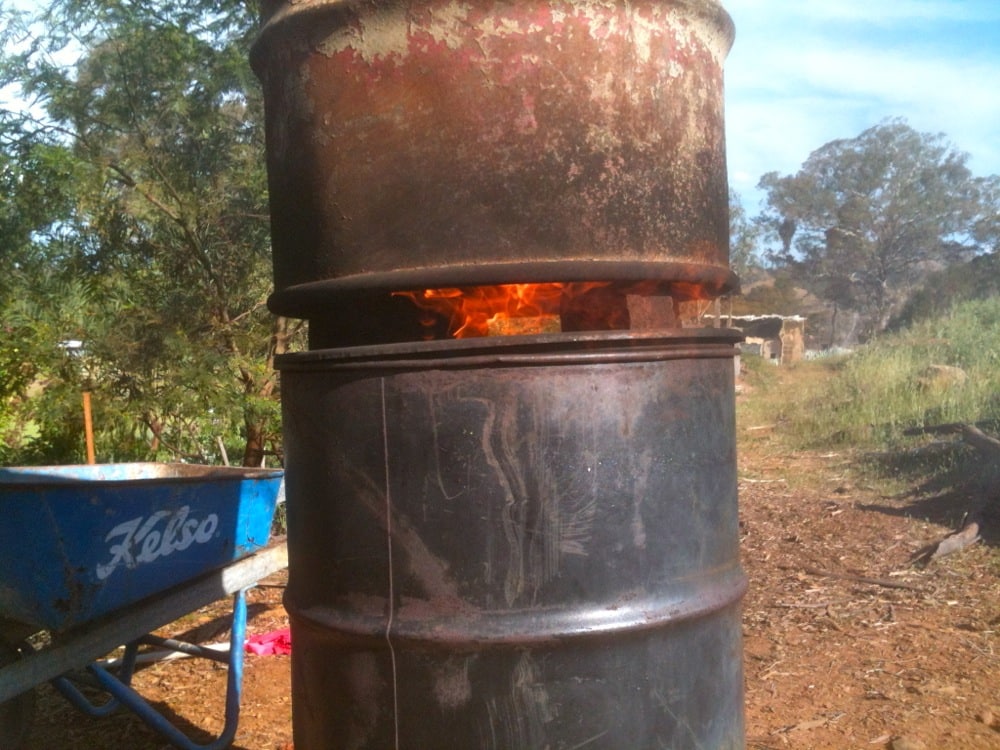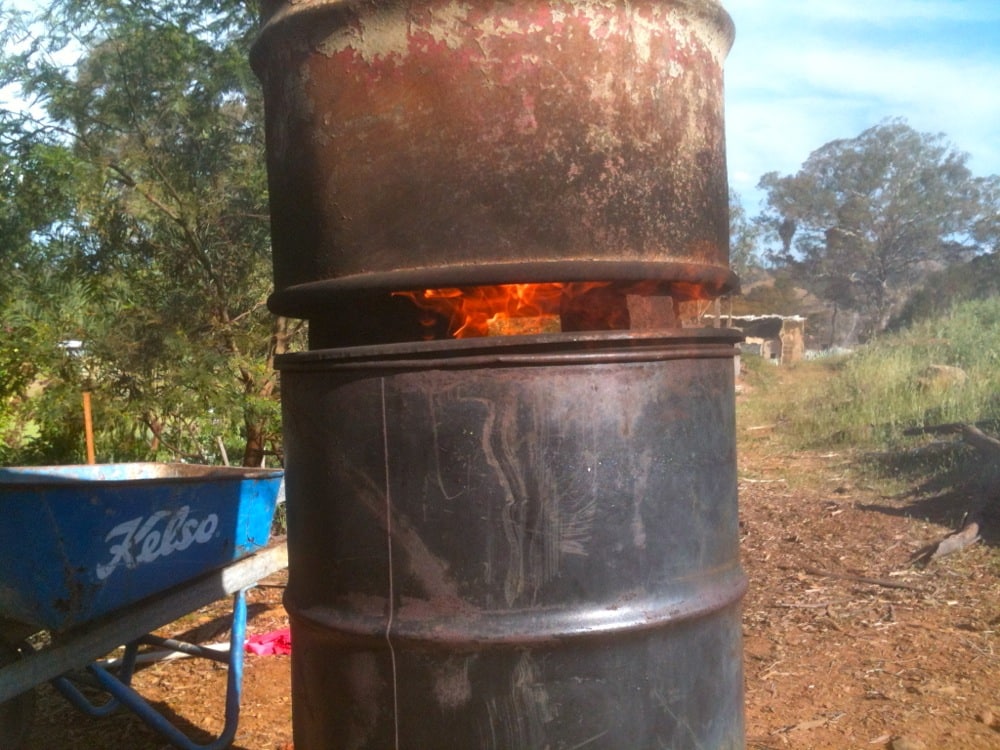 This design was constructed by Dan Harris and the Milkwood crew, and is based on the Dome School's tin can biochar stove (scaled up a touch, obviously).
The dome school has done some great work on biochar so do check out their resources.
Kelpie Wilson, the driving force behind the above stove design, also has a teachers guide for a 3 can Top Lit UpDraft pyrolytic gasifier, which is a similar design without the stove top.
The adding of a stove top (of sorts) and boiling water on top during the biochar process worked very well, and the big drum of water was boiling in a MUCH shorter time than would be expected from heating it with a normal fire.
So our thinking at this point for biochar is that we'll make it as part of the process when we need to boil big amounts of water – during mushroom production for example, when we need to sterilise a heap of substrate before inoculating it.
Another couple of options will include prepping the scalding water for processing chickens and pigs on-farm.
This way we get hot water in great quantities (an intermittent need, but a big task) when we need it, and as a byproduct of that process, another load of biochar for our market garden's soils. All done using two metal drums and scraps of organic material. Seems pretty appropriate to me.
Lastly an note that this is an experimental process! Our goal here is to create a good DIY system that stacks heating on top of biochar making. We prefer to share the process as we go, for everyone's benefit including ours.
Biochar resources:
Kelpie Wilson. Heaps of awesome biochar/ appropriate tech resources
Biochar medley image above from Sustainable Eats
This process is an ongoing experiment, and we're very open to feedback if you have any, so bring it on.
Big thanks to Dan Harris Pascal for getting this project up and rolling, and to all the Milkwood crew who helped make it happen.