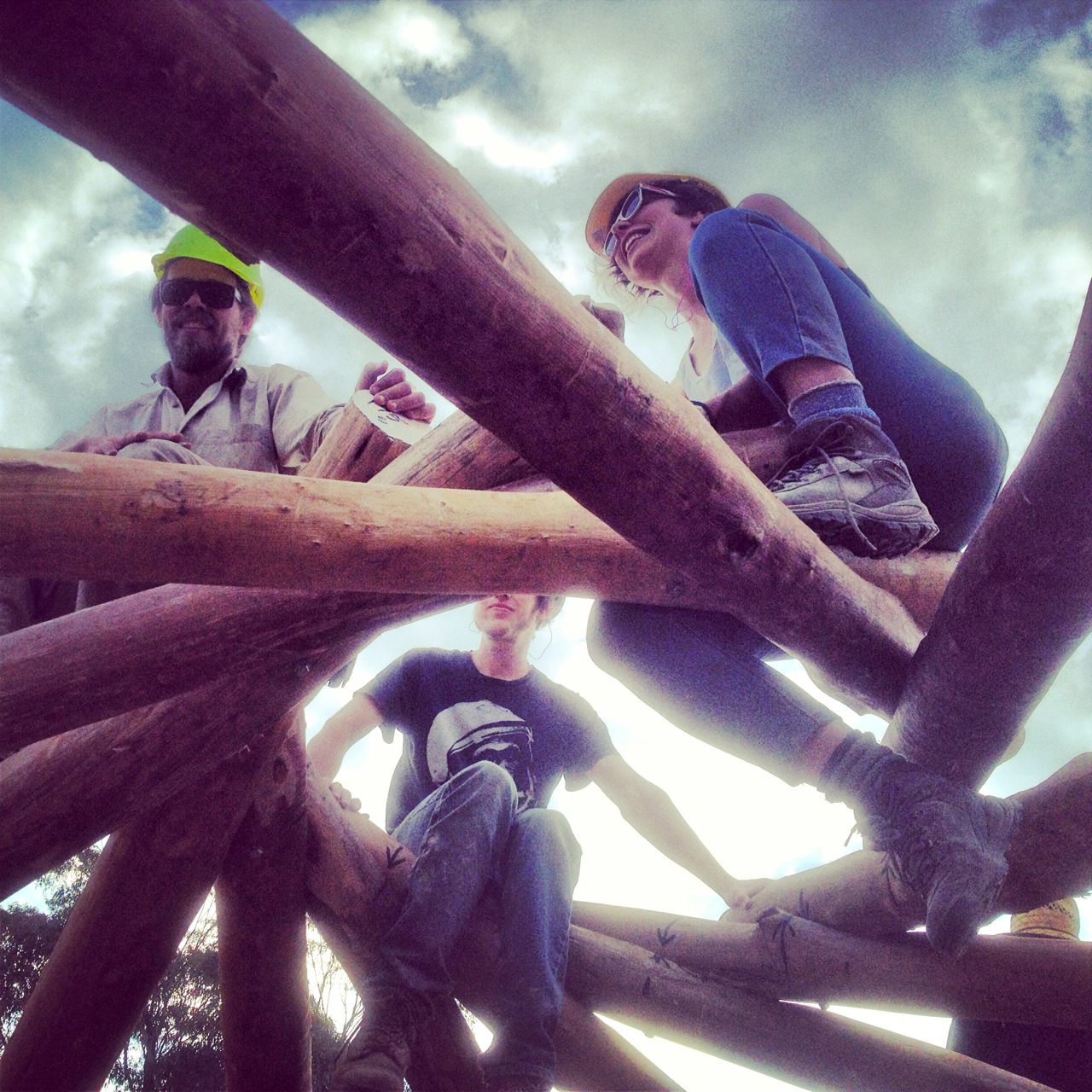 Reciprocal roof frames are self-supporting structures that date back to the 12th Century. They are used in Chinese and Japanese architecture, as well as being something that Leonardo Da Vinci explored in detail.
The interlocking nature of the separate members creates a complimentary tension that, ultimately, results in an extremely strong, self-supporting roof.
The theory of it is surprisingly easy to follow, once you understand what's going on. And so a reciprocal roof seemed the perfect choice for our recent experimental strawbale roundhouse that we built at Milkwood Farm… 
One of the advantages of a reciprocal roof frame is that you can use roundwood timbers to make it. This can be a big advantage if you have acces to young trees (or bamboo) for polewood, but no access to milled timber.
The theory of how to build a reciprocal roof is fairly straight forward. To learn what we needed to know, we prettymuch just watched videos of Tony Wrench, who is both very experienced and eloquent in the ways of describing how the heck to build there things.
The video which helped us most was this one:
http://blip.tv/living-in-the-future-ecovillages/living-in-the-future-43-reciprocal-frame-6124595
If you can, it's a good idea to practice with some lightweight material (we used bamboo) if you want to understand this process before doing it for real…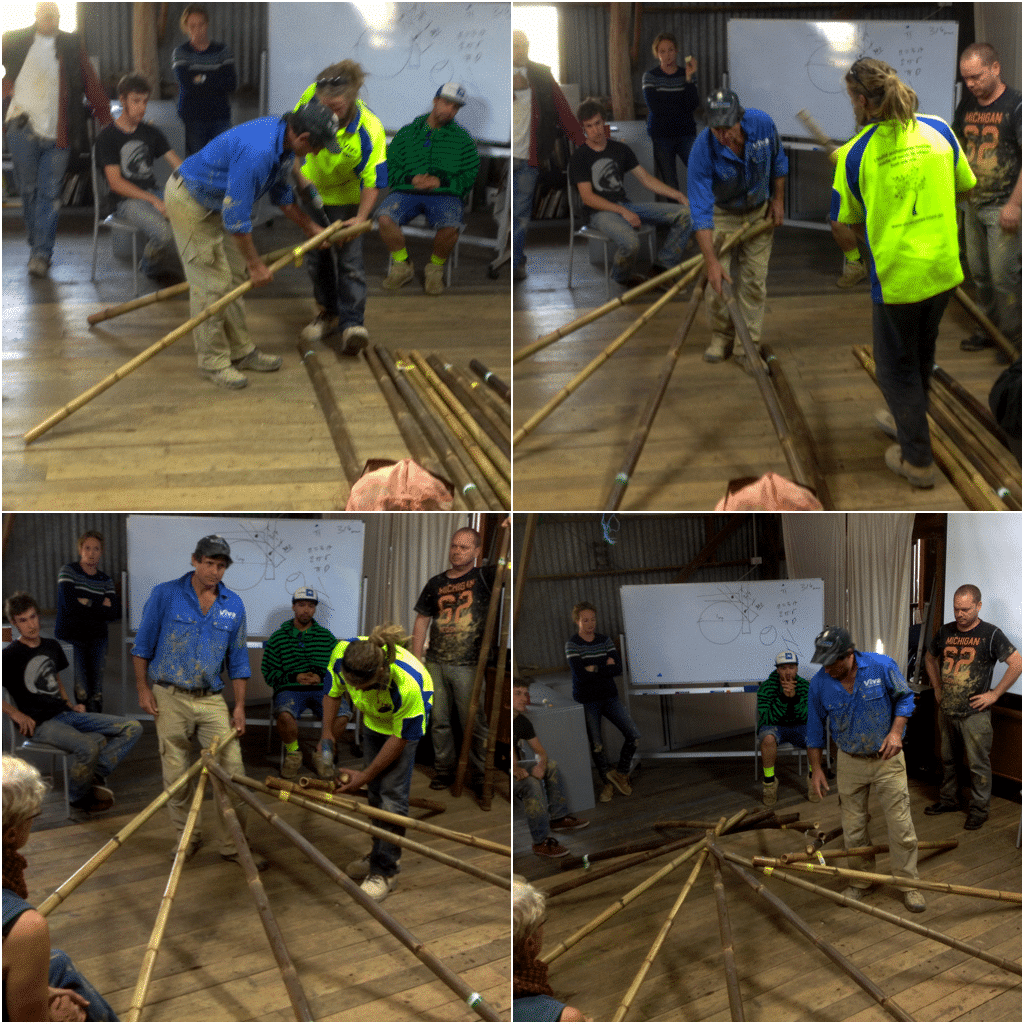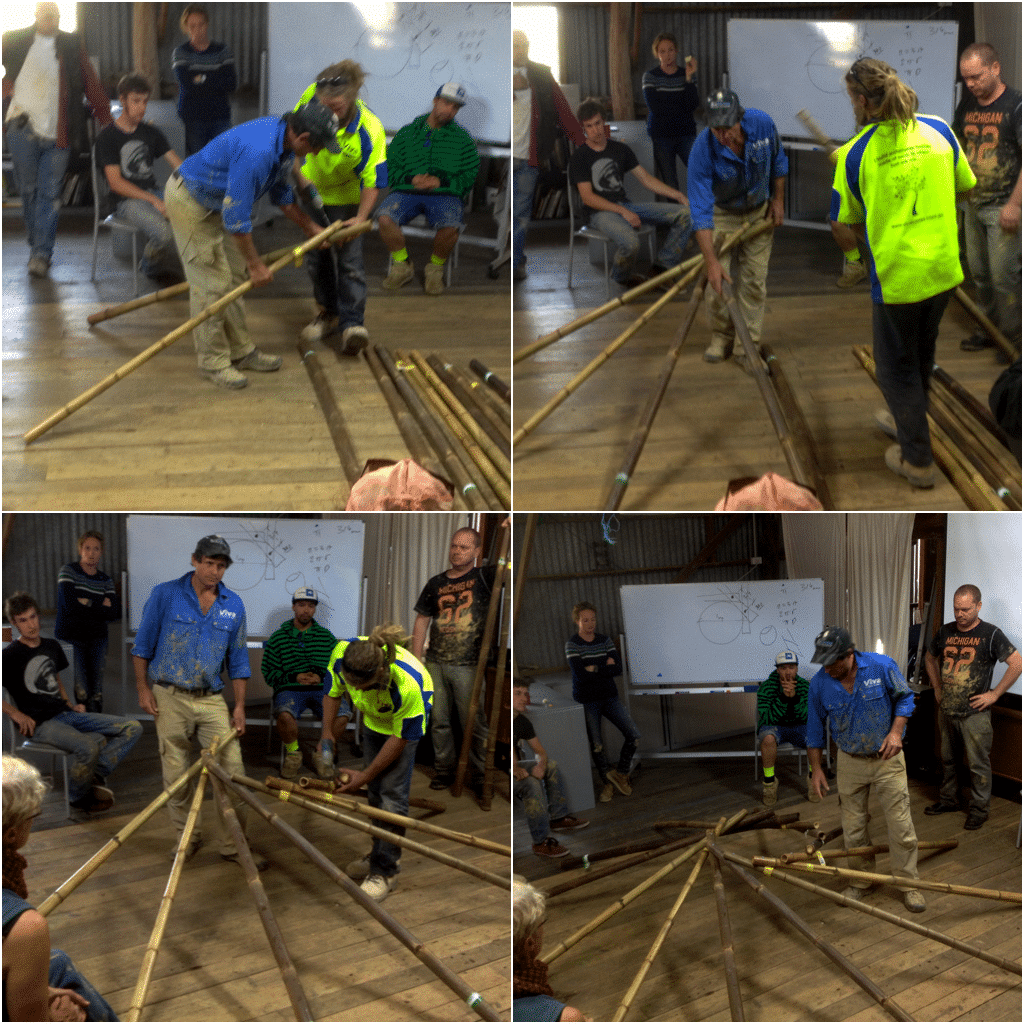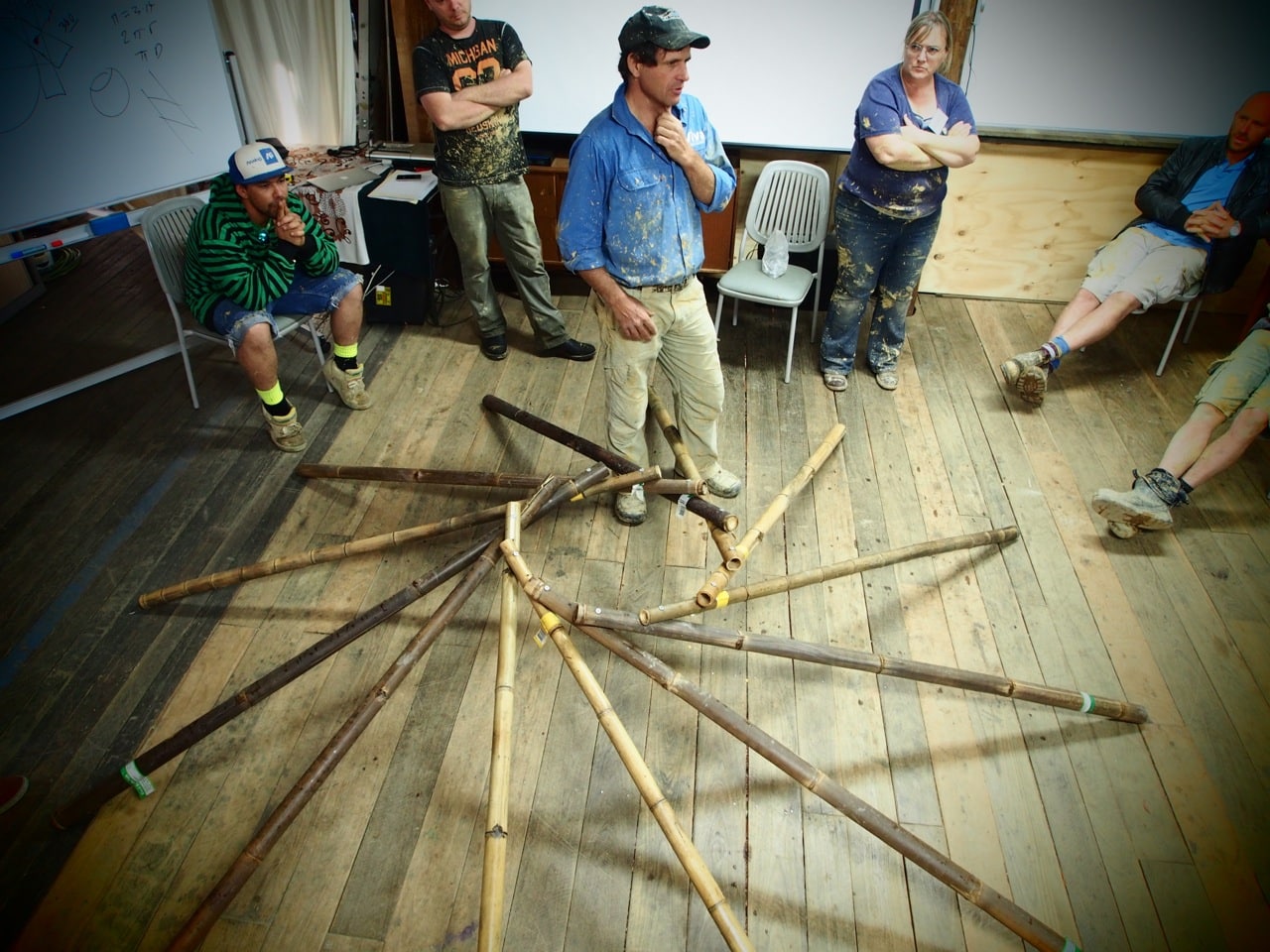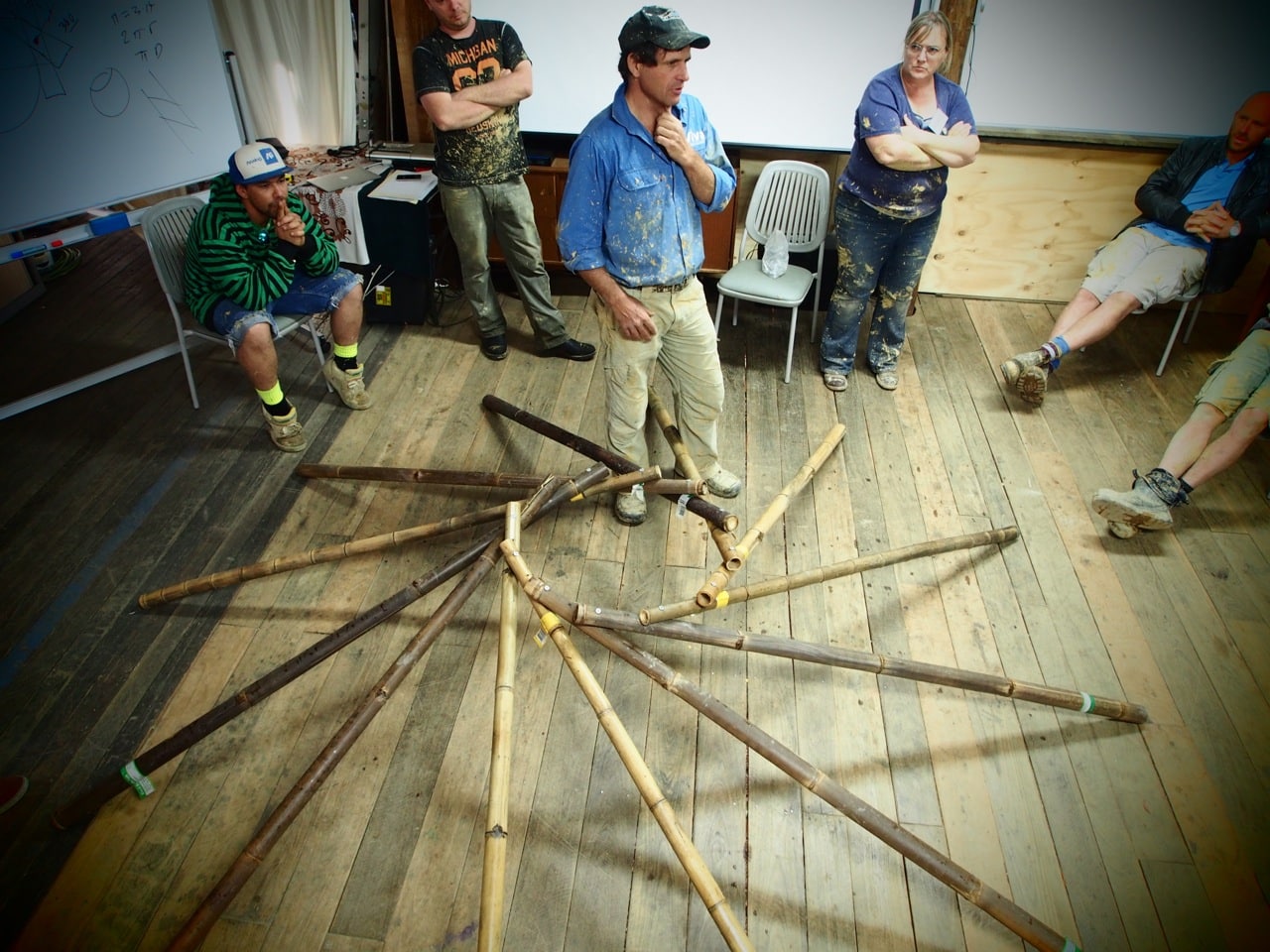 And with that demonstration from Sam Vivers, we were off to do the real thing, using green eucalypt 'bush poles'…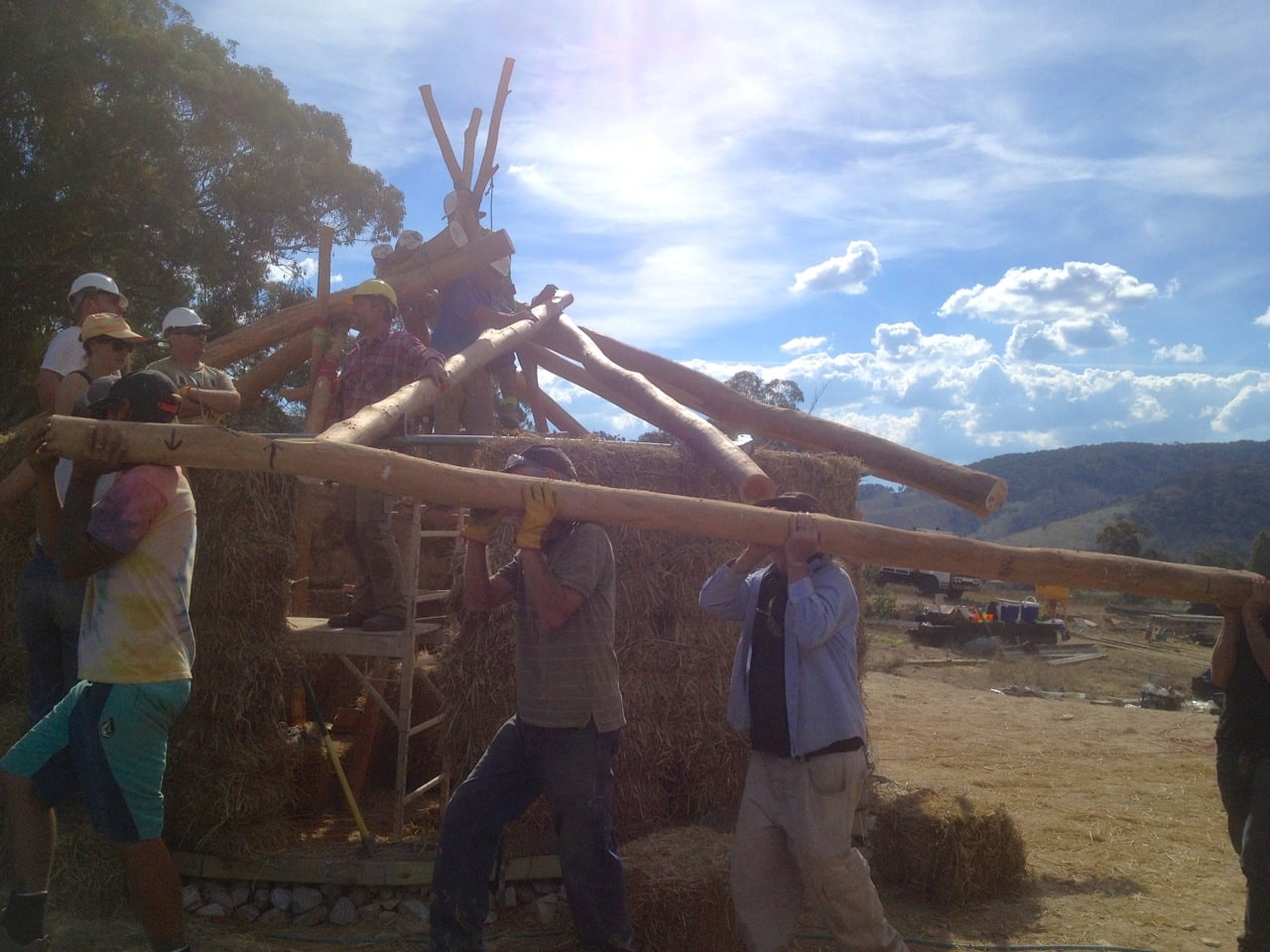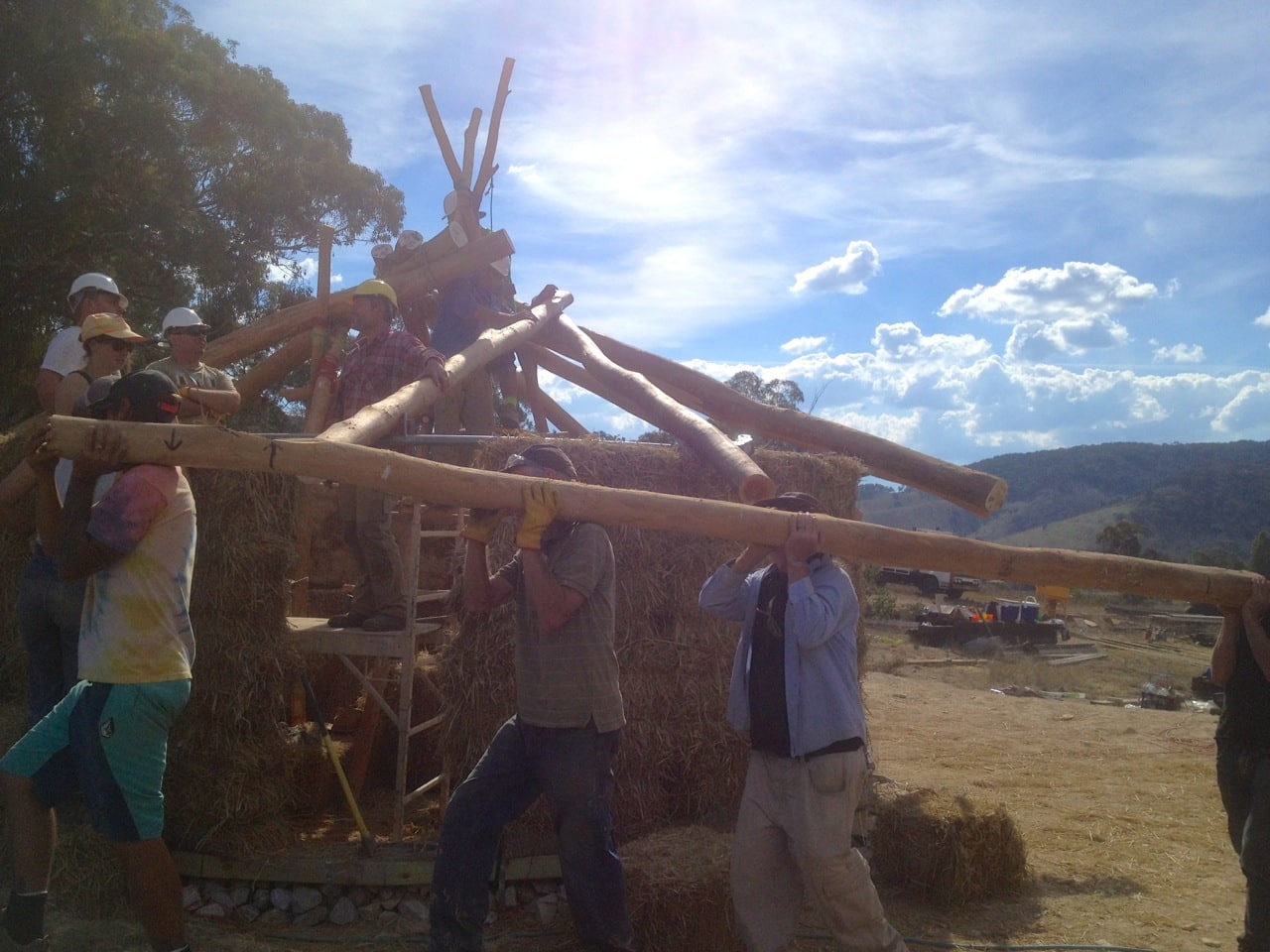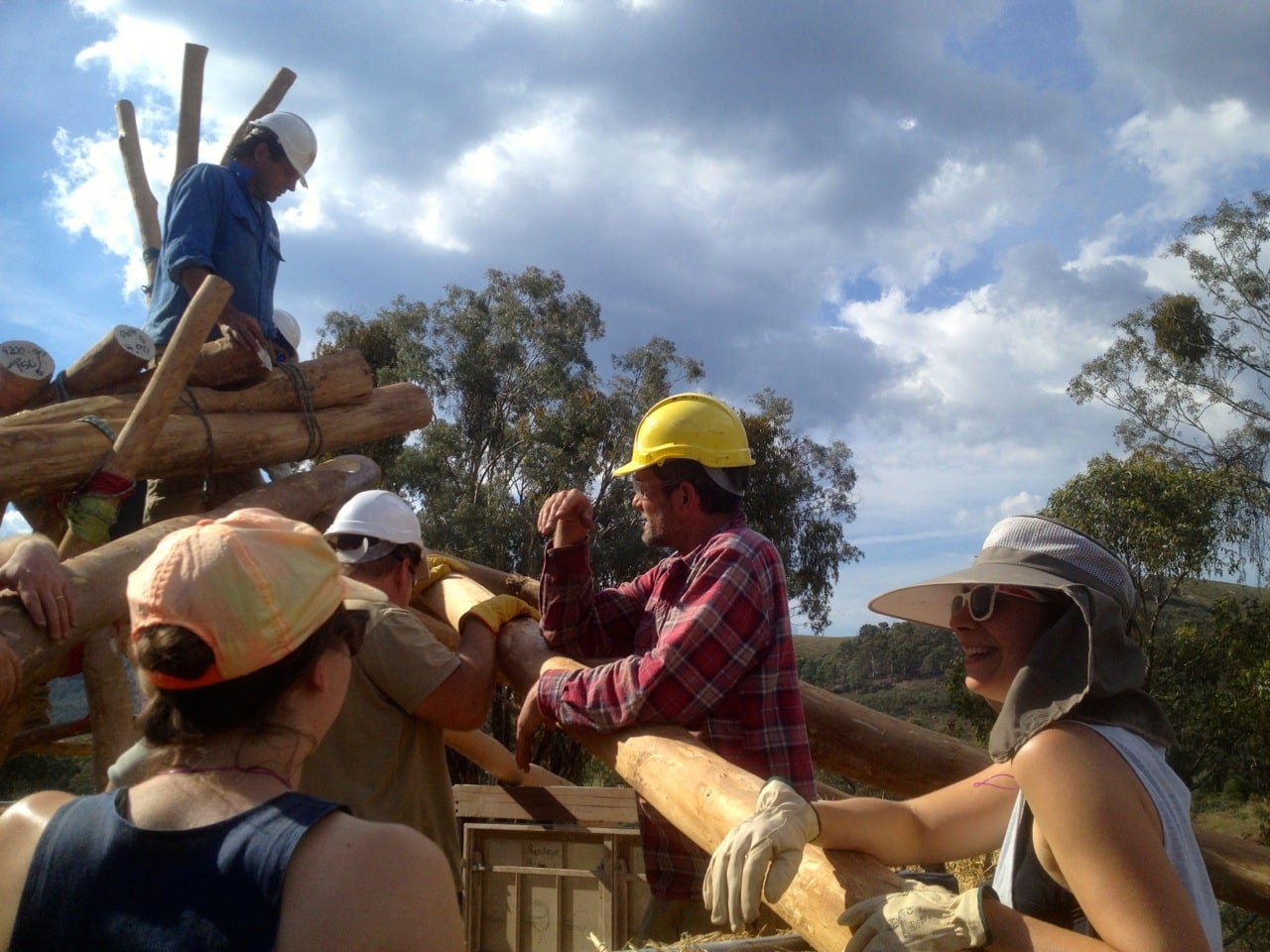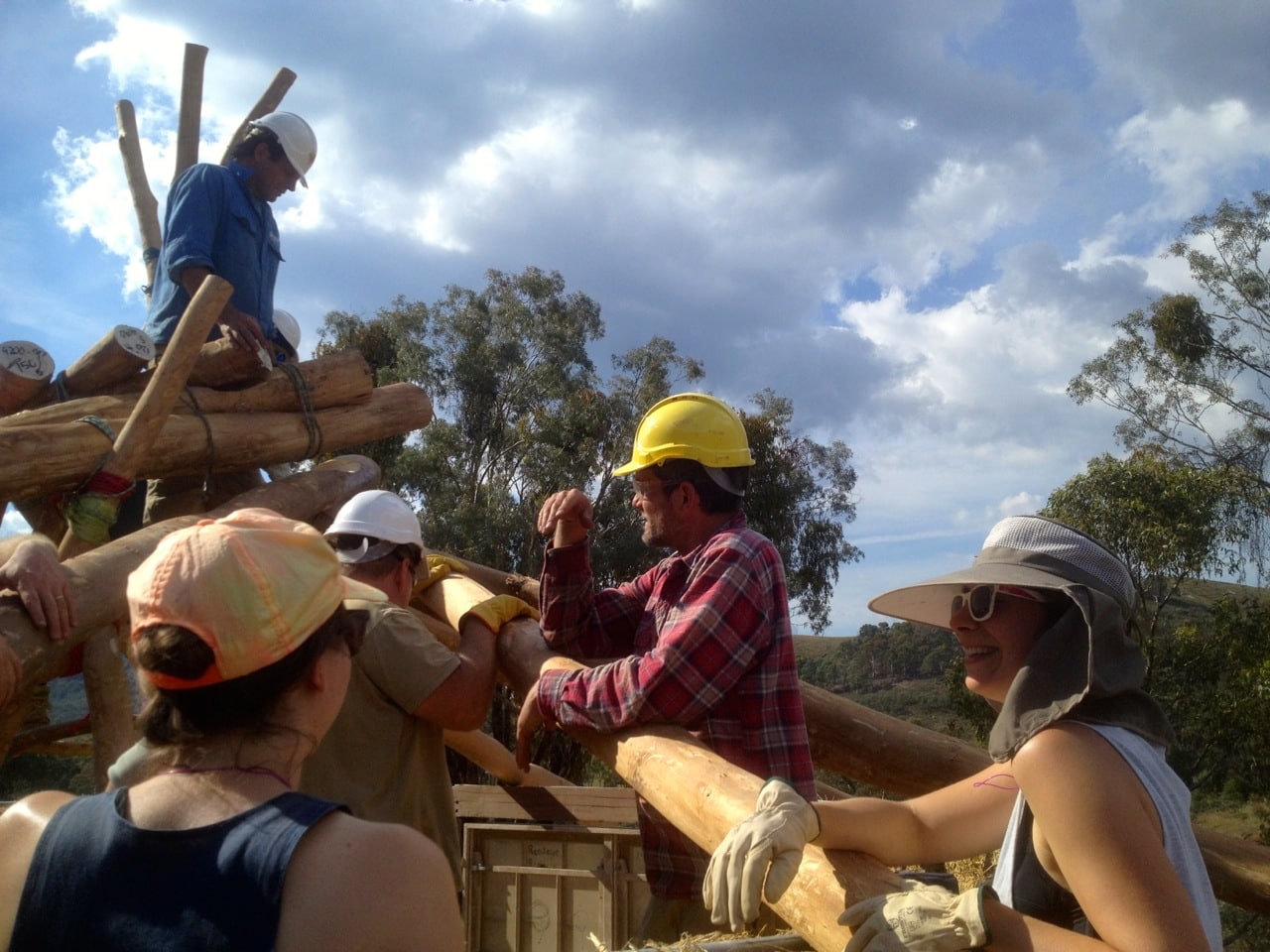 We attached these poles to each other with rope firstly, and a chain around the whole thing to be extra safe. Once everything was in place, the timbers were secured with bolts.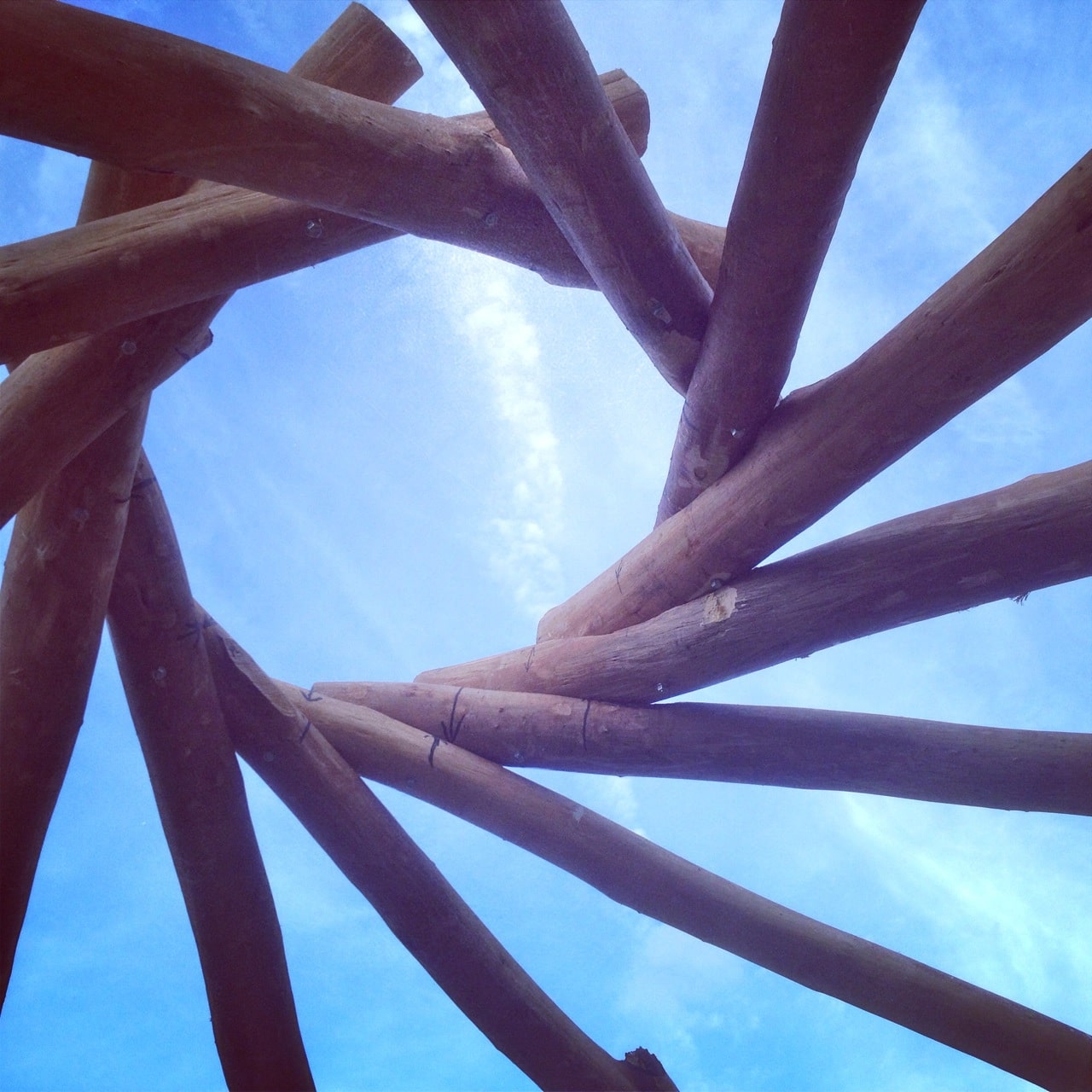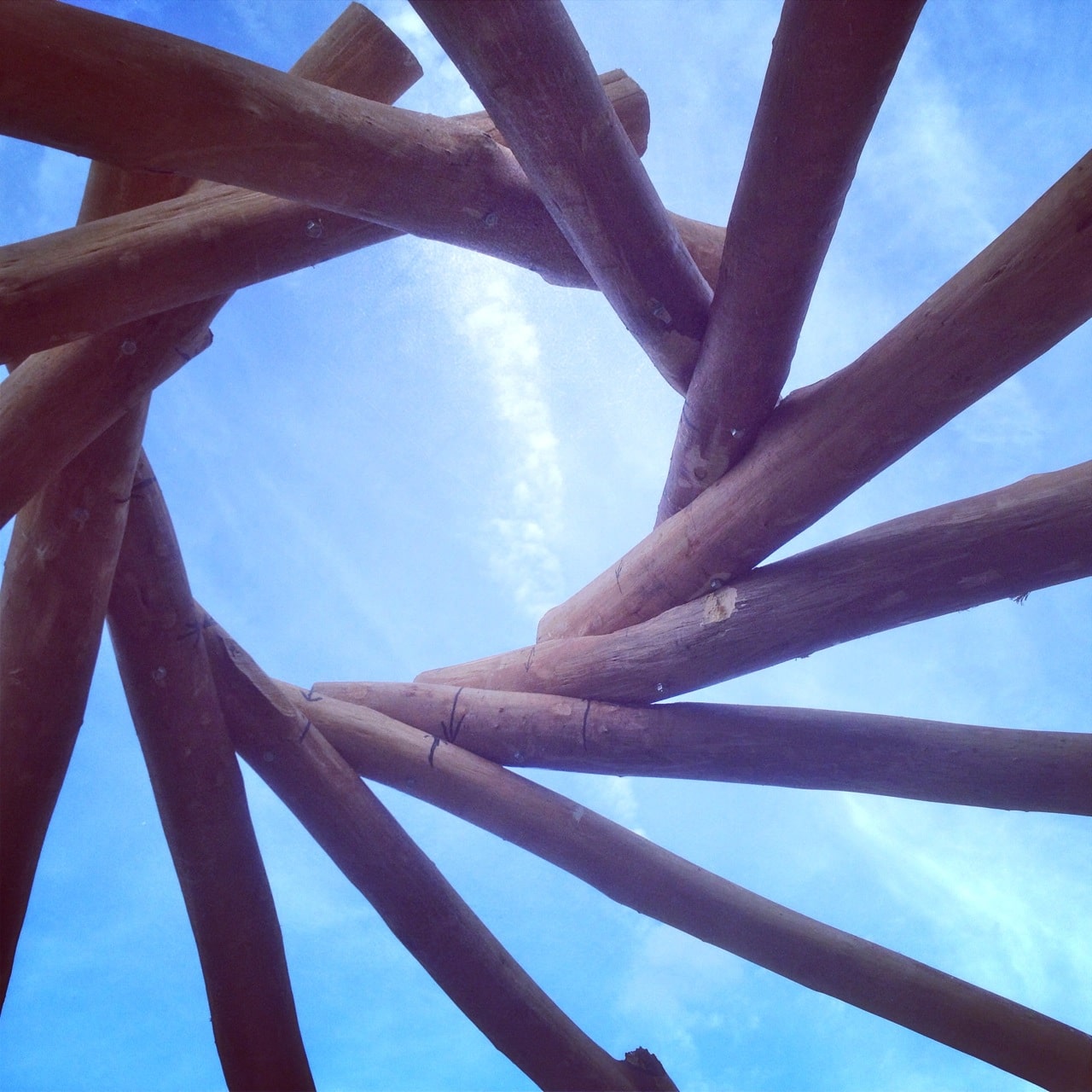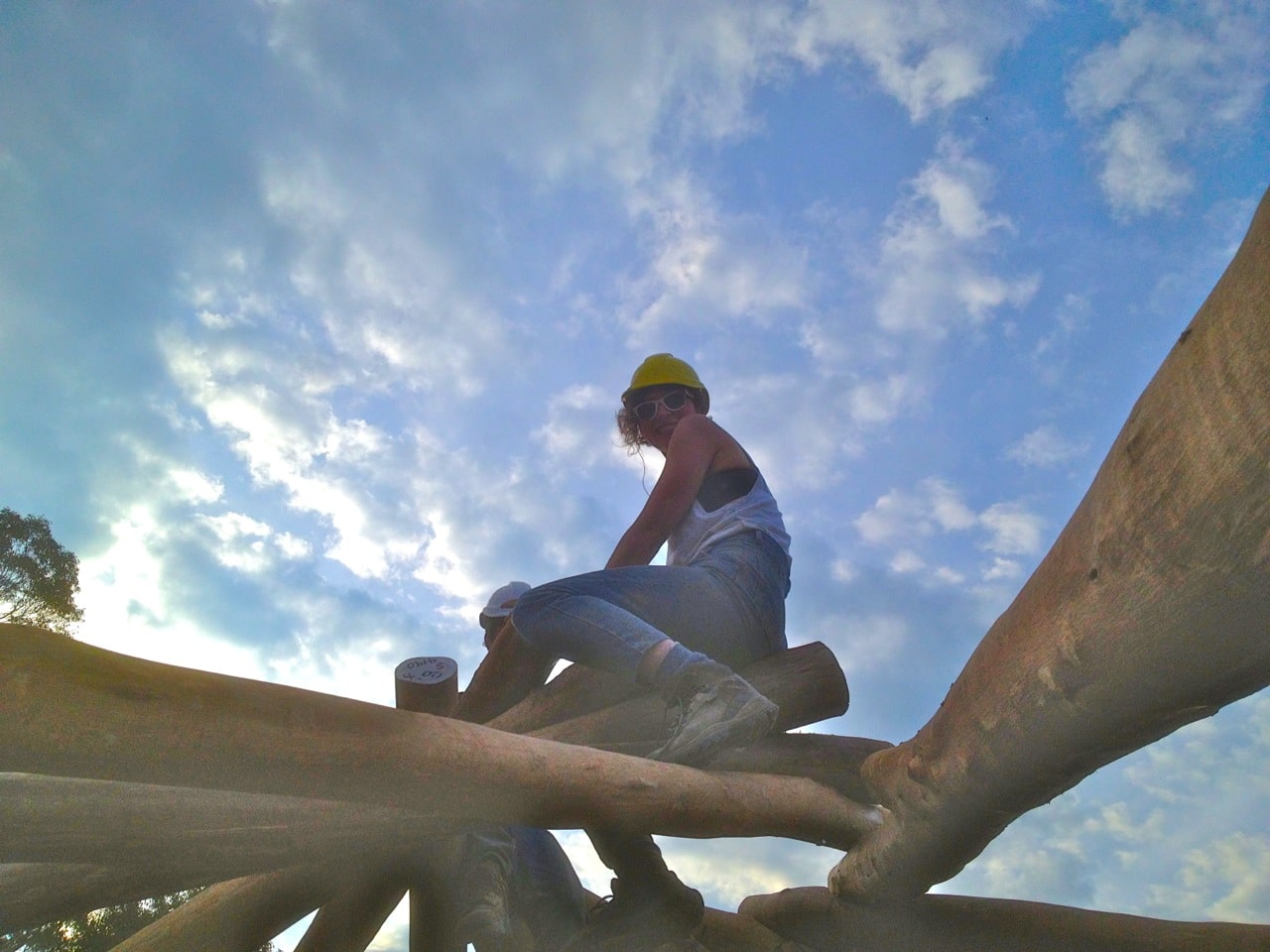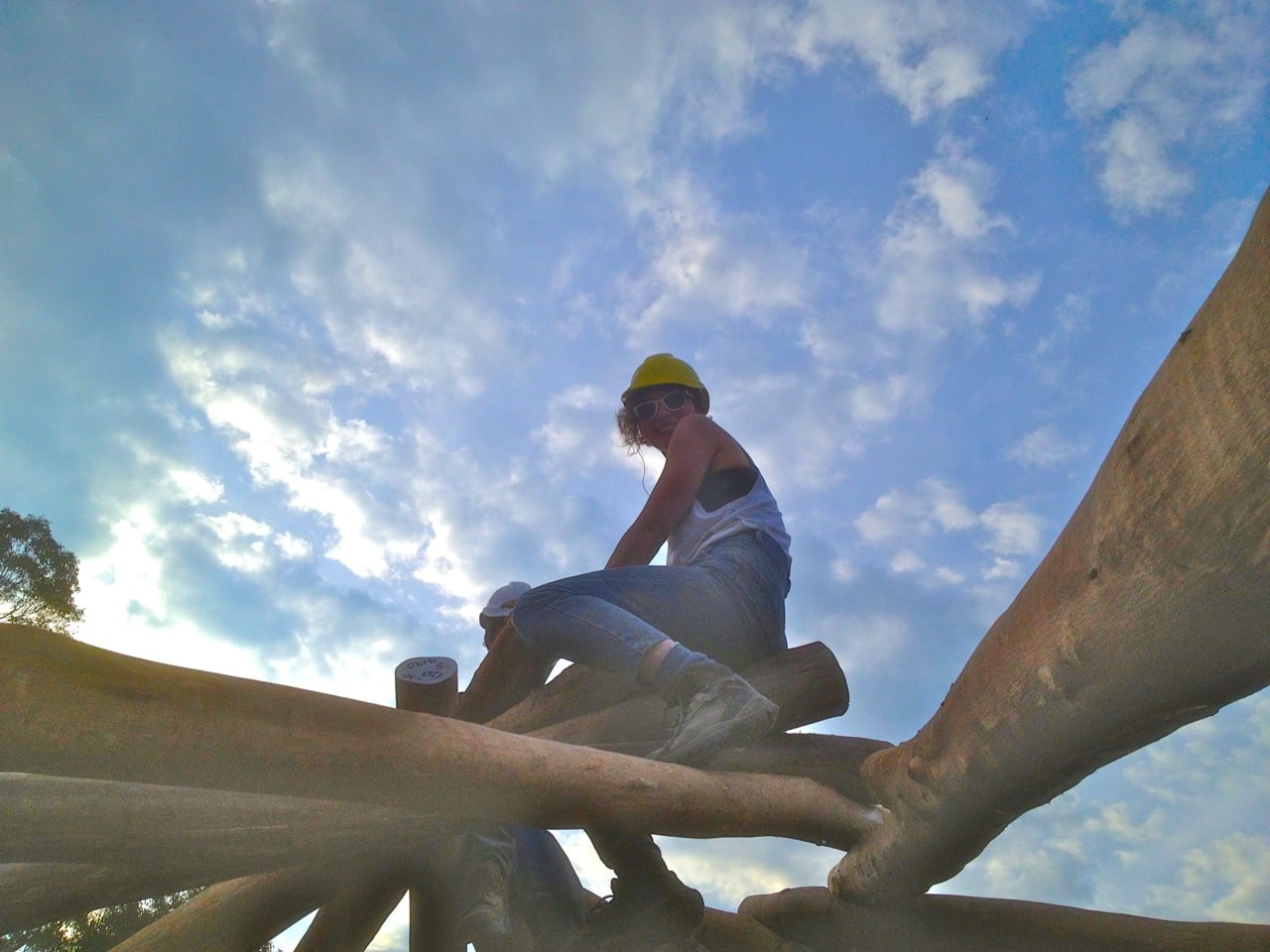 Next up, time for cladding. This will eventually be a living roof with a meadow growing on it, But there's a bit of work between here and there. We clad the frame with hardwood floorboard offcuts, which will then form the internal ceiling.
Above that will go insulation, waterproof membrane, soil and plants. All resting on a very strong, self supporting, roundwood reciprocal roof…
See here for the building history of this roundhouse to date.
Our next Natural Building workshop is coming up soon…

It's an intensive, hands-on four day workshop for anyone who is dreaming of building their own earth friendly home. Learn how to build with a variety of natural building techniques: light earth, strawbale, cobb, roundwood timbers, reciprocal roofs, lime and mud renders and more.
Big cheers and thanks to Sam Vivers and to all who contributed their energy to this build, and to Floyd for most of the photos above.