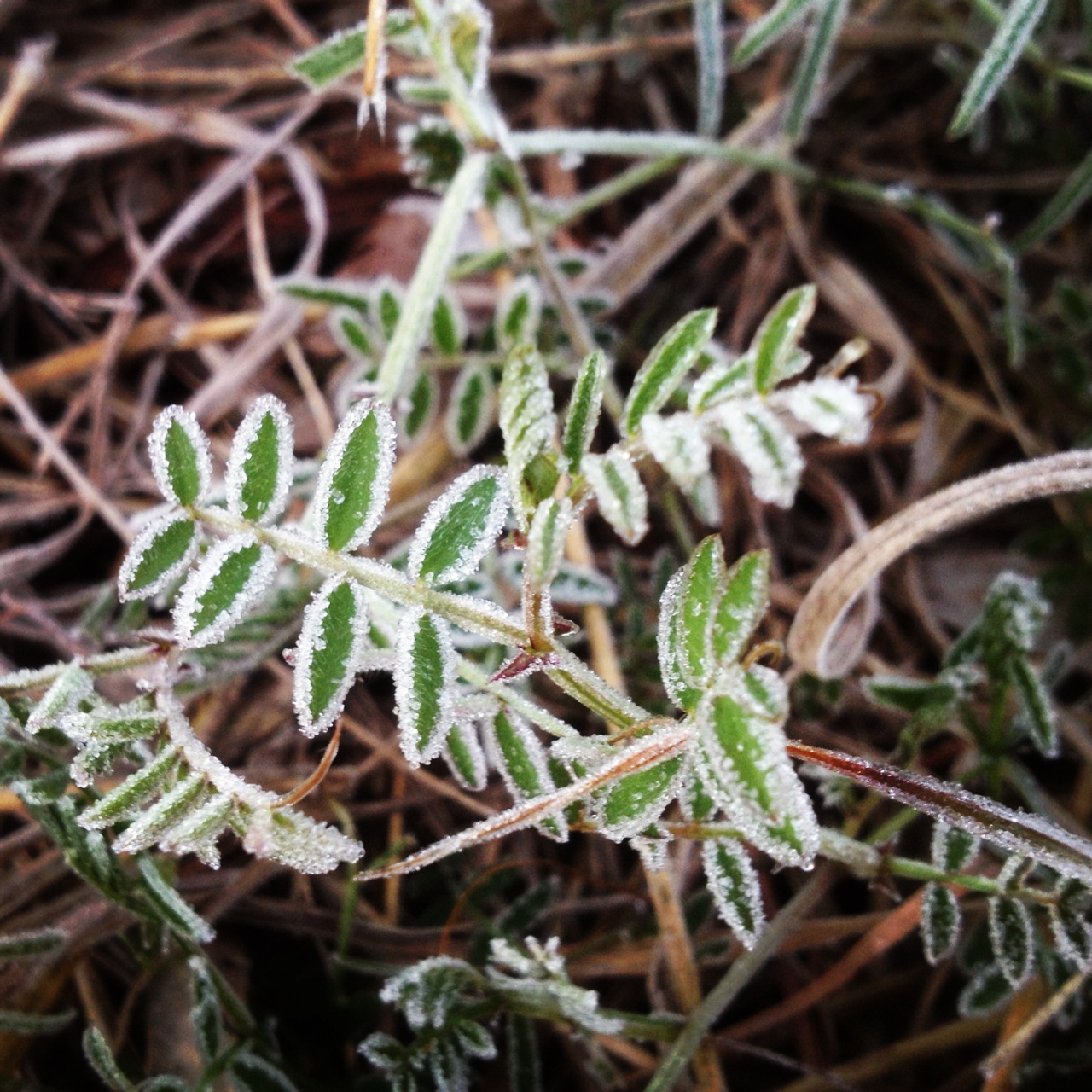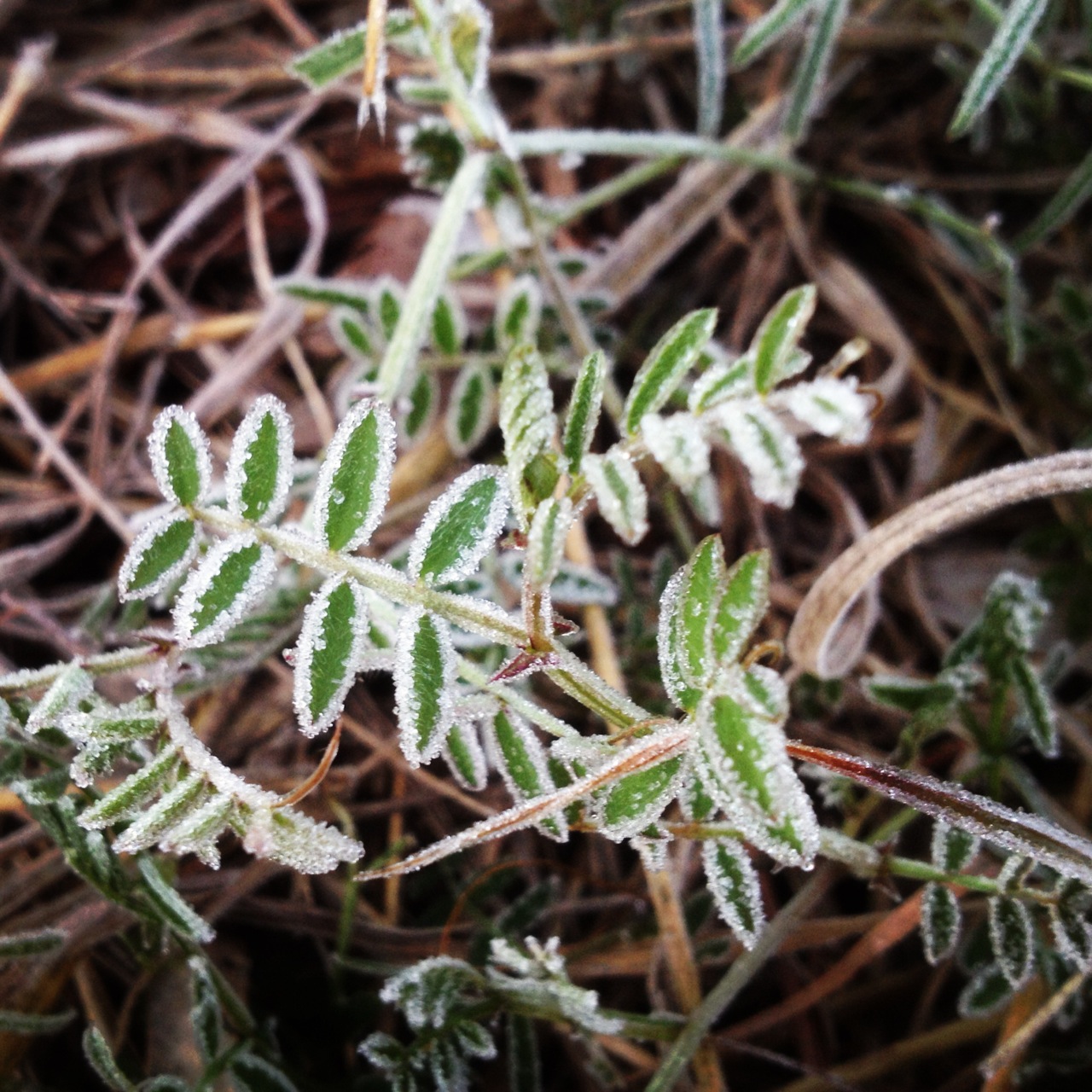 Winter at Milkwood Farm can be a little frosty. When you come from warmer country, it's nearly as exciting as snow. Ok maybe just the first time. After that, it's just chilly.
Now that we've moved into an insulated abode after 5 years of caravans and sheds, the intricacy of the frost crystals on the grass, rocks, trees and ponds seems like a lovely thing – and part of the yearly cycles.  And now I think of it, there are actually a few other practical upsides to frost…  
The many Upsides of Frost:
I'm sure there's many more, but here's a few upsides of frosty winter mornings that pertain to Milkwood Farm. If you have any more upsides, please add them in the comments below, so that we can warm our fingers on them till spring…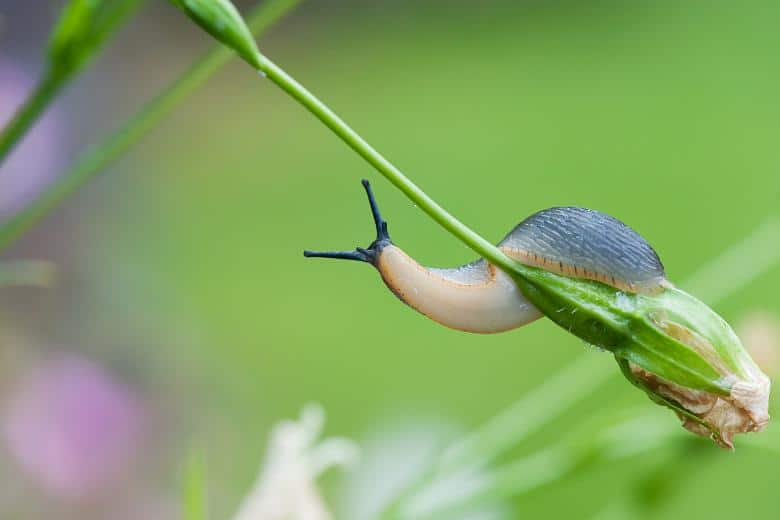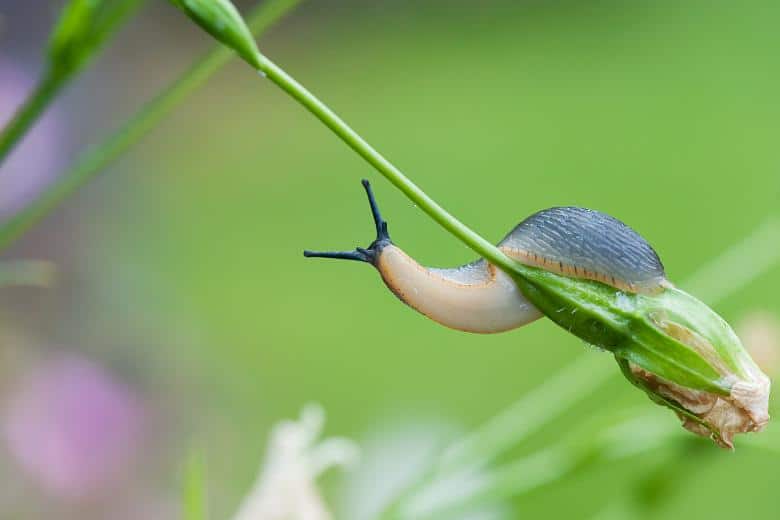 Slug control: Frost and slugs go together like custard and dirt. I.e. not well, at least for the slug. But for the winter gardener, frost is a beautiful cleansing thing – no more slugs and snails munching on winter veggies…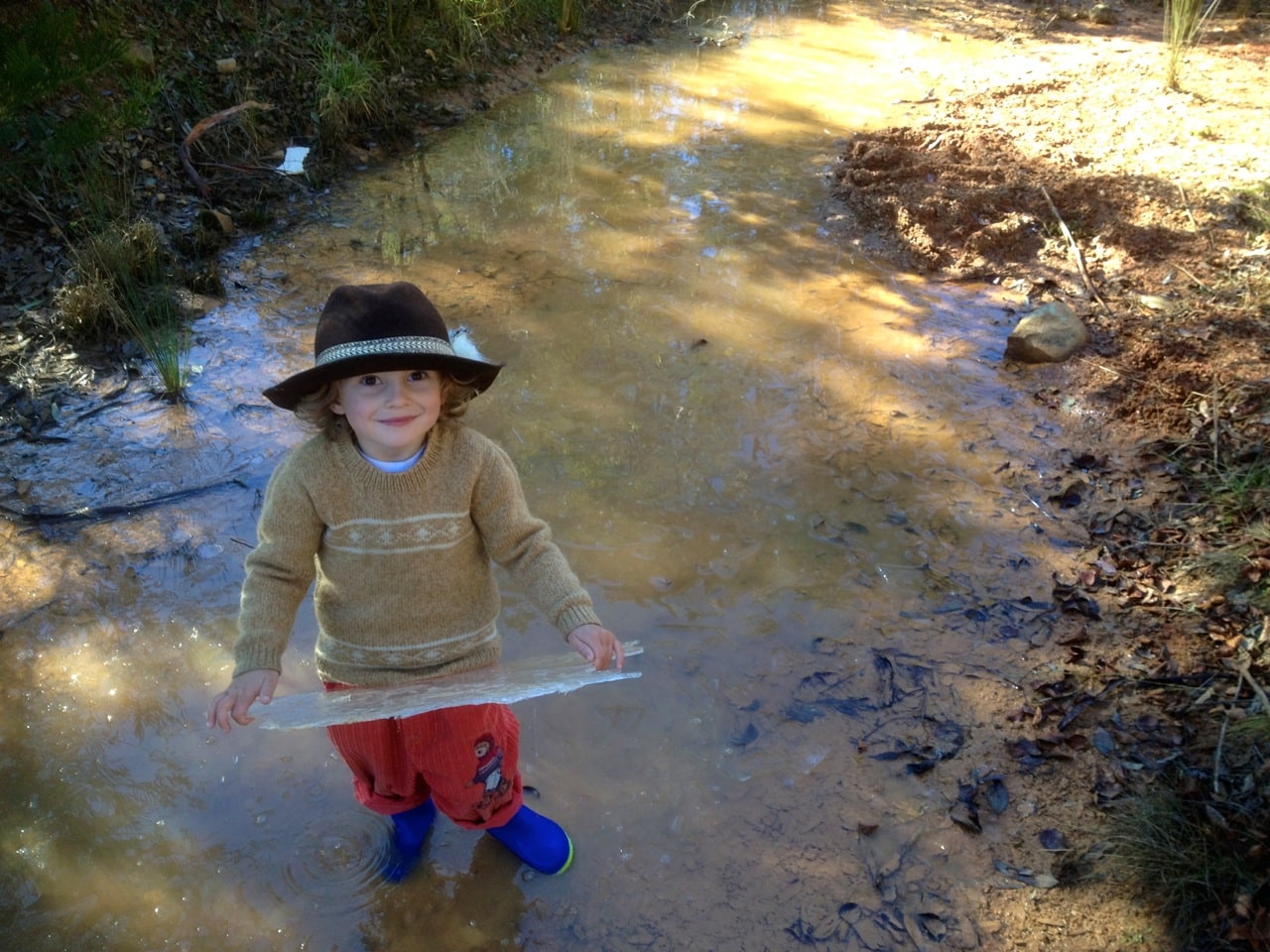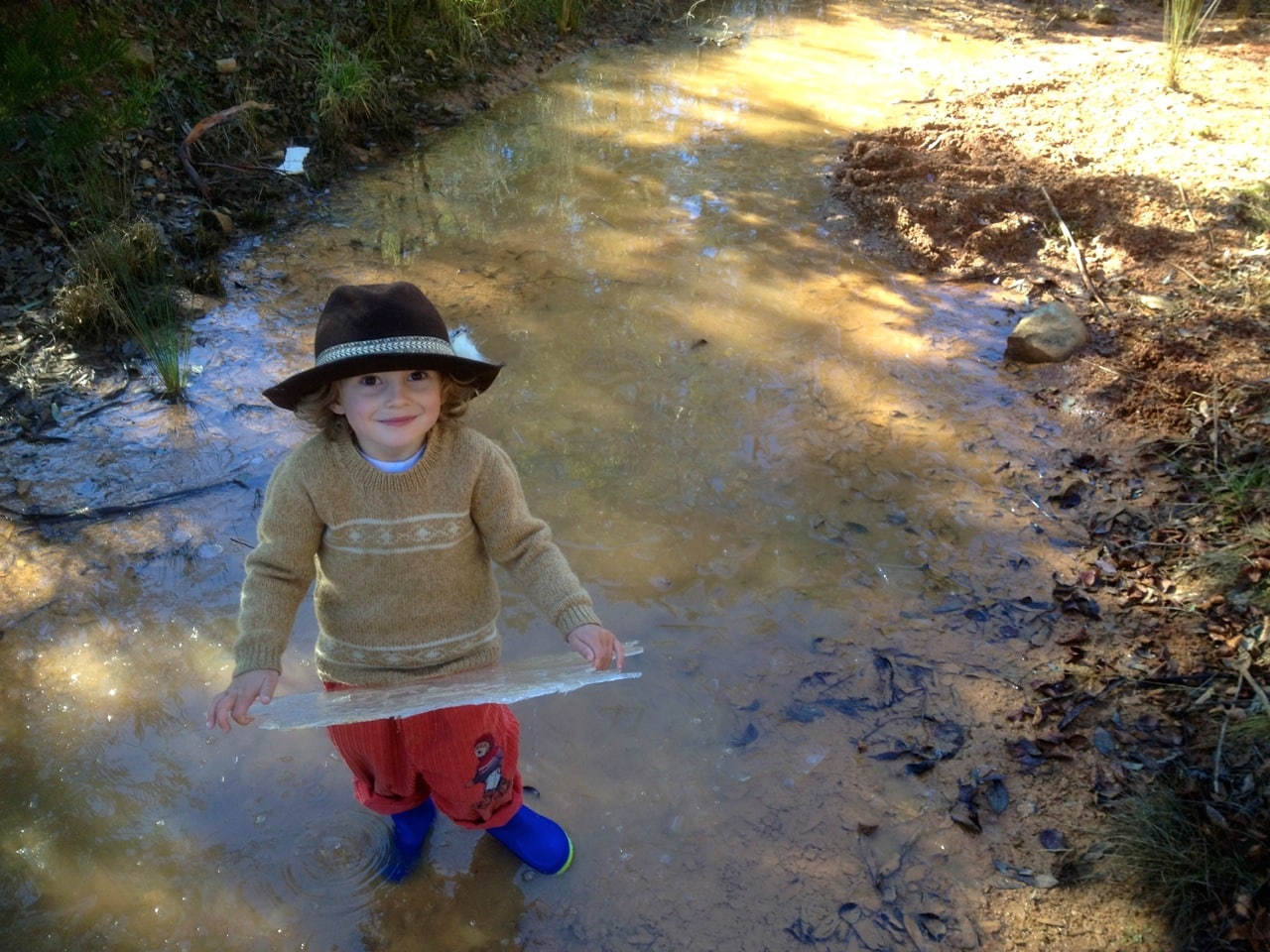 Ice in the puddles: getting a small person out of their cosy house and into the early frosty morning can be a challenge, no matter how much farm kid juice you're slipping them. The answer around here is icy puddles (and gumboots), becuase every kid loves a puddle they can crack.
If you're really lucky around here, you might hit a morning of heavy frost, which means nice fat slabs of ice in the colder nooks of our swale system. Ashar picks them up and *smash* – a satisfying shattering experience, with no downside except cold fingers.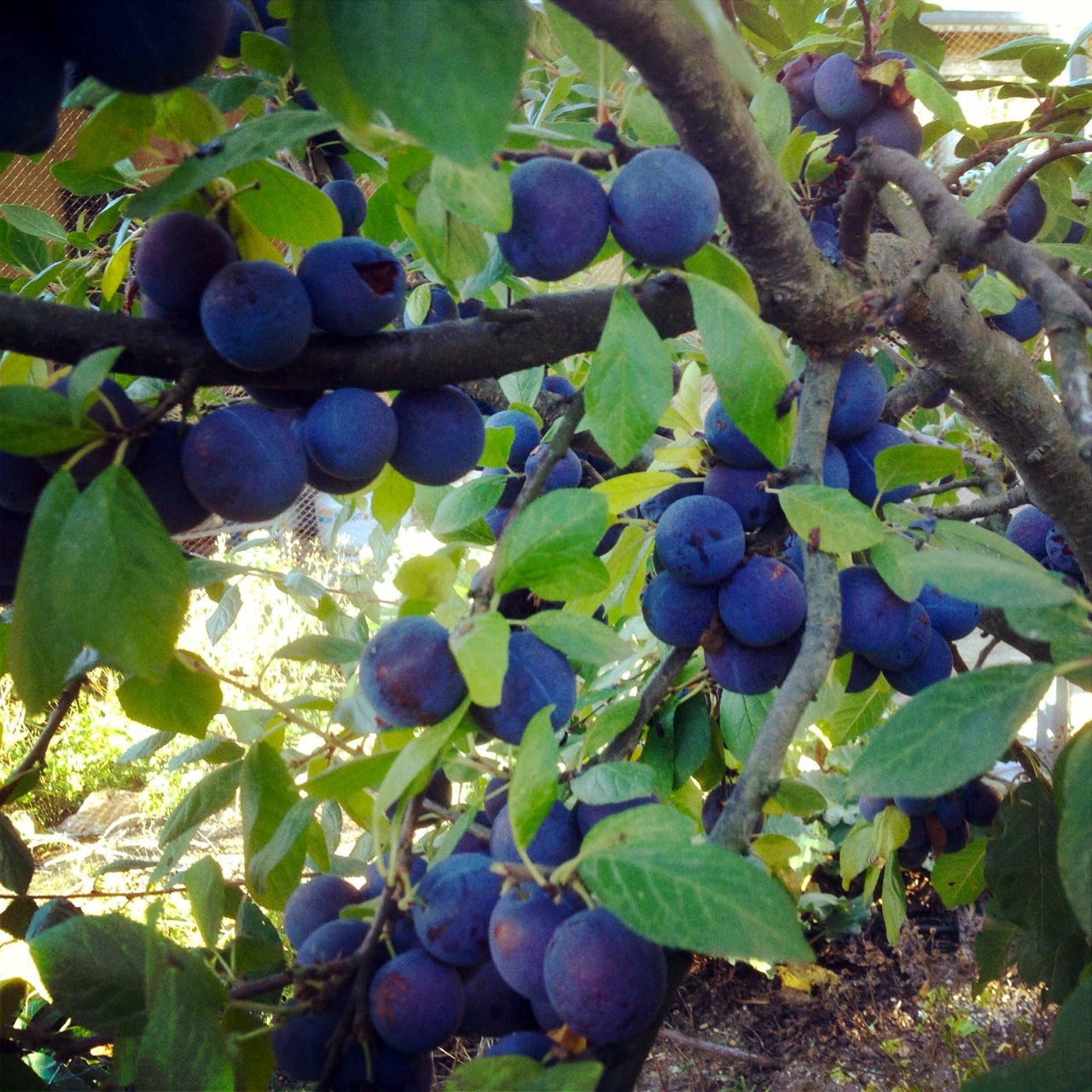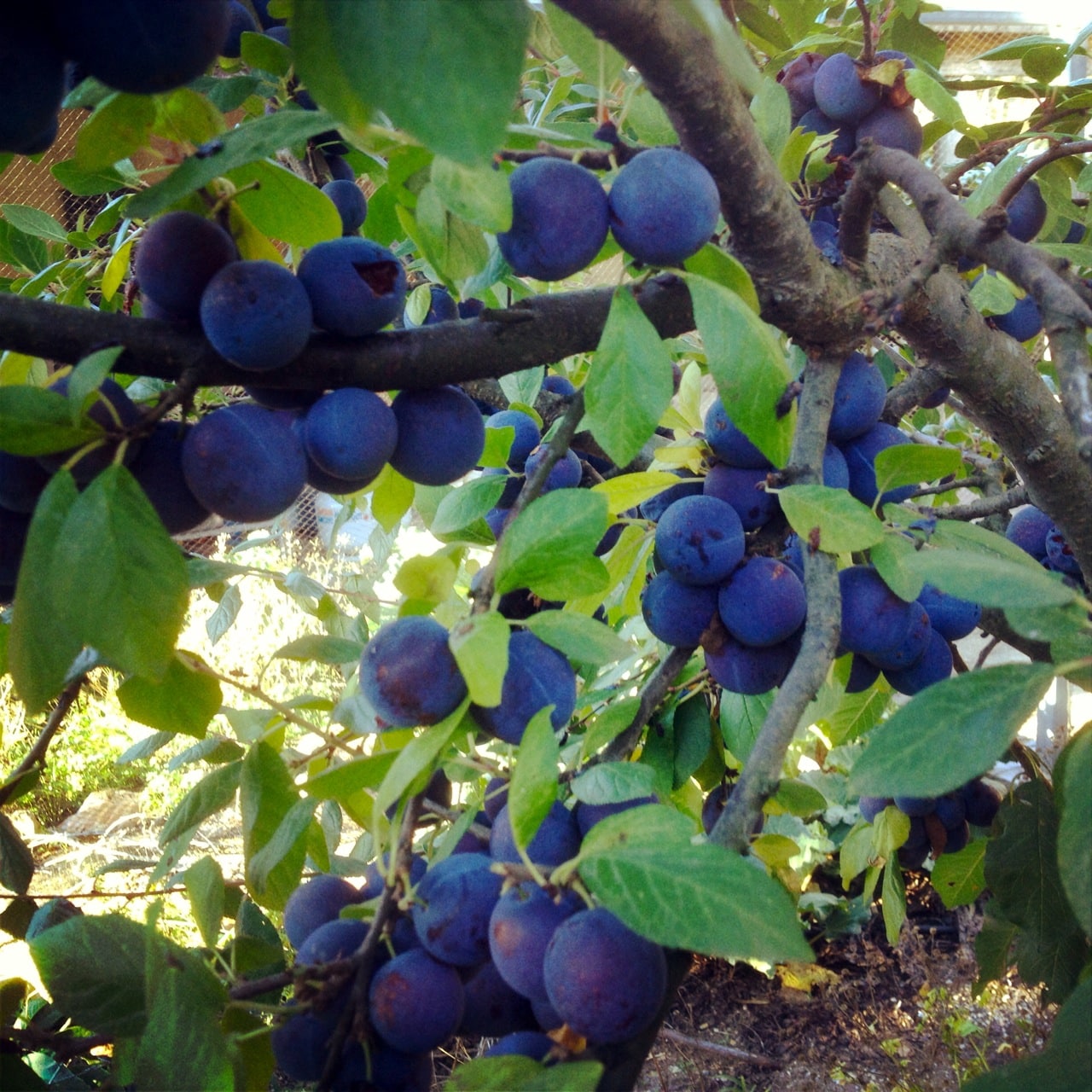 Fruit fly control: we've only had one year of fruit fly on our farm thus far, and we'd like to keep it that way. Frost is great because it helps mitigate the yearly cycle of the fruit fly. Hooray for non-wormy plums.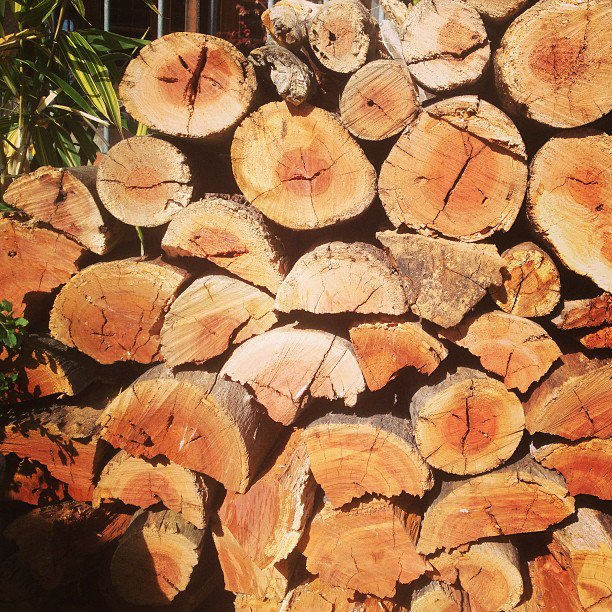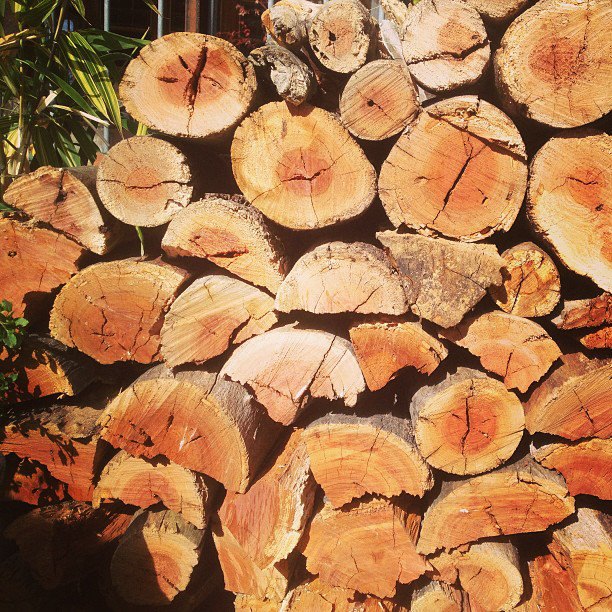 You get buff from splitting firewood. Which is good news for everyone. Enough said.
The appreciation of insulation and good passive solar design: Can you tell we're in the middle of our *first ever* winter at Milkwood Farm where we're actually properly warm? It shows. Not being able to see your breath freeze infront of you when you wake up makes me very happy.
Appreciating Summer all the more: In a few short months, the frost will be gone and the tomatoes will be germinating. Soon after that we'll be eating feasts of peas, and then it will be time for evening swims in the back valley dam.
The year will move on, the seasons will turn. Better appreciate this moment while it's here.
Any other upsides of frost that you think we missed out here?