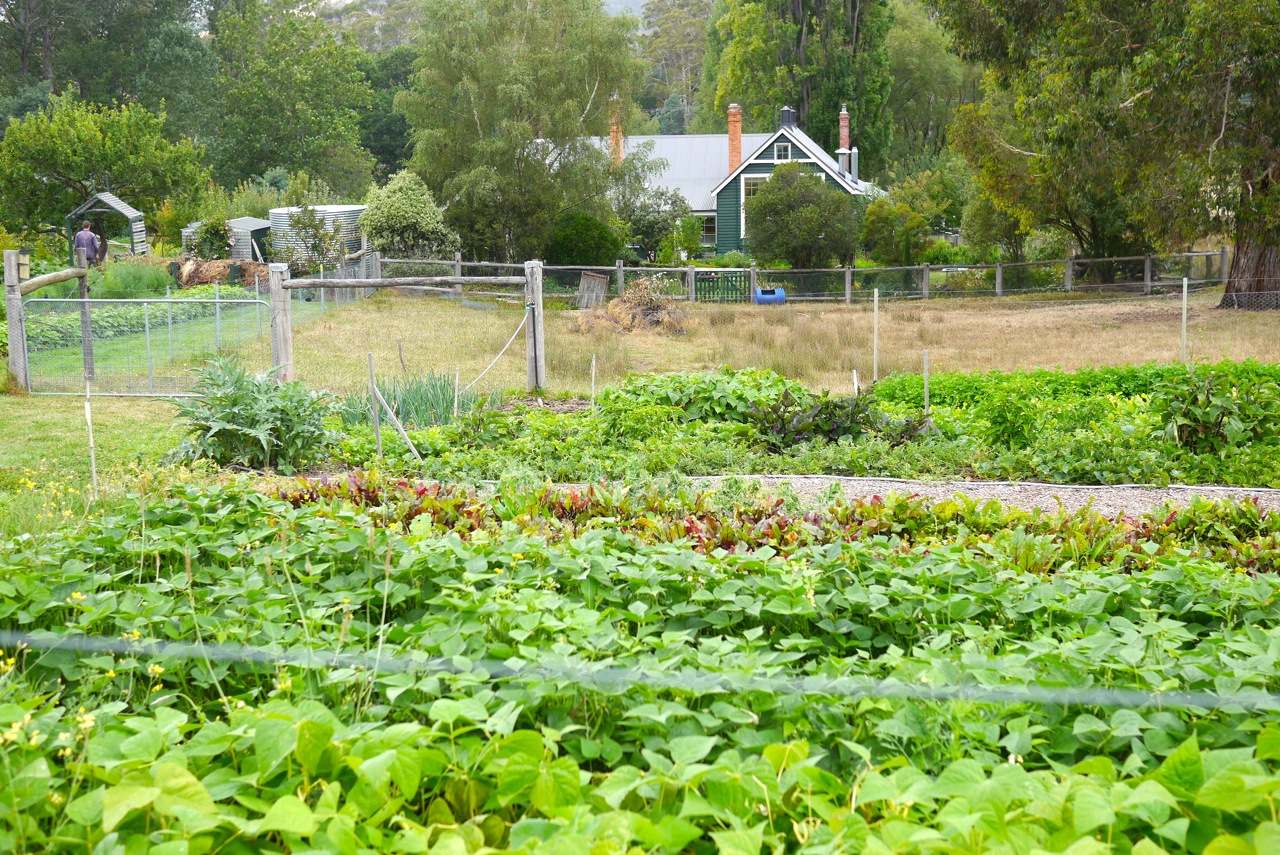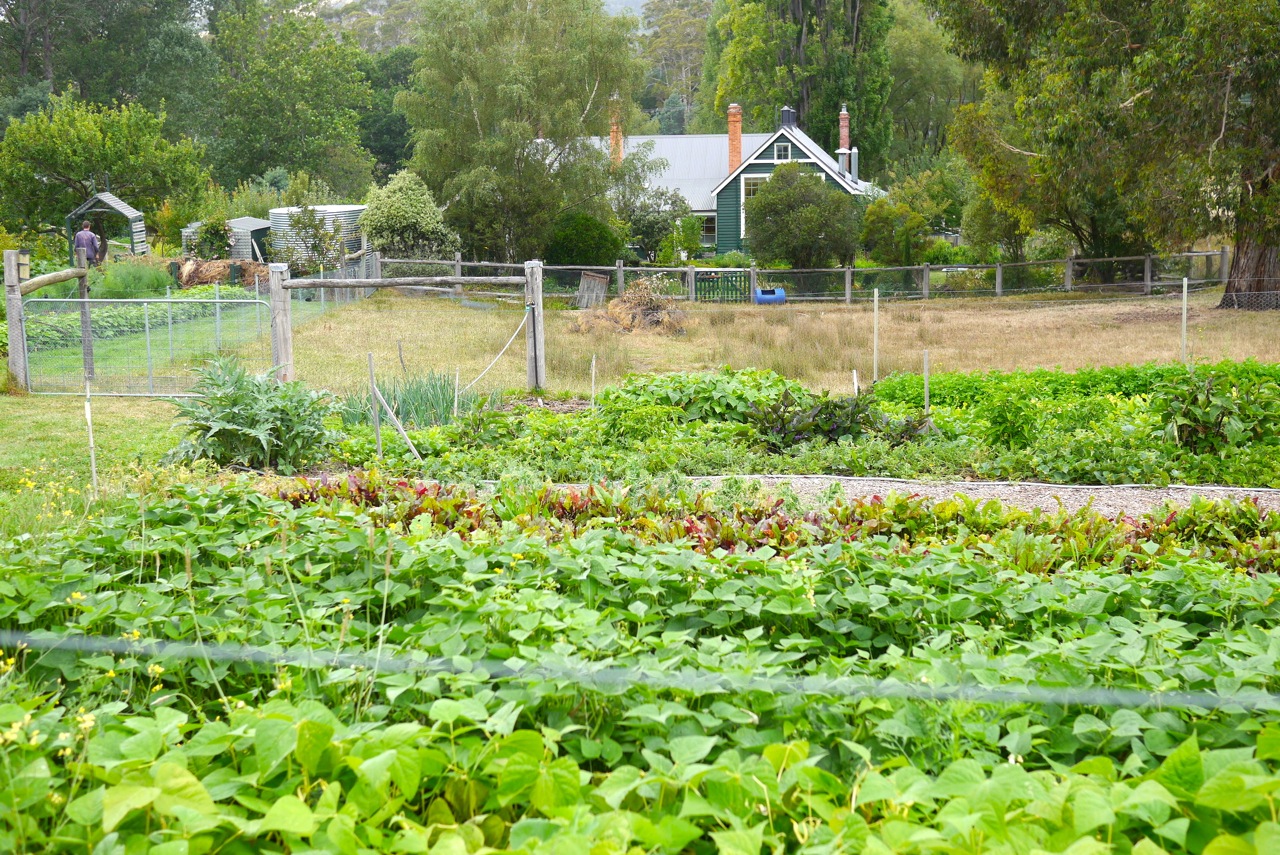 What a gorgeous place this is – bursting with organically grown food, fruit, herbs and animals, and boasting the prettiest cooking school we ever did see.
Just when I thought Tasmania couldn't get any better…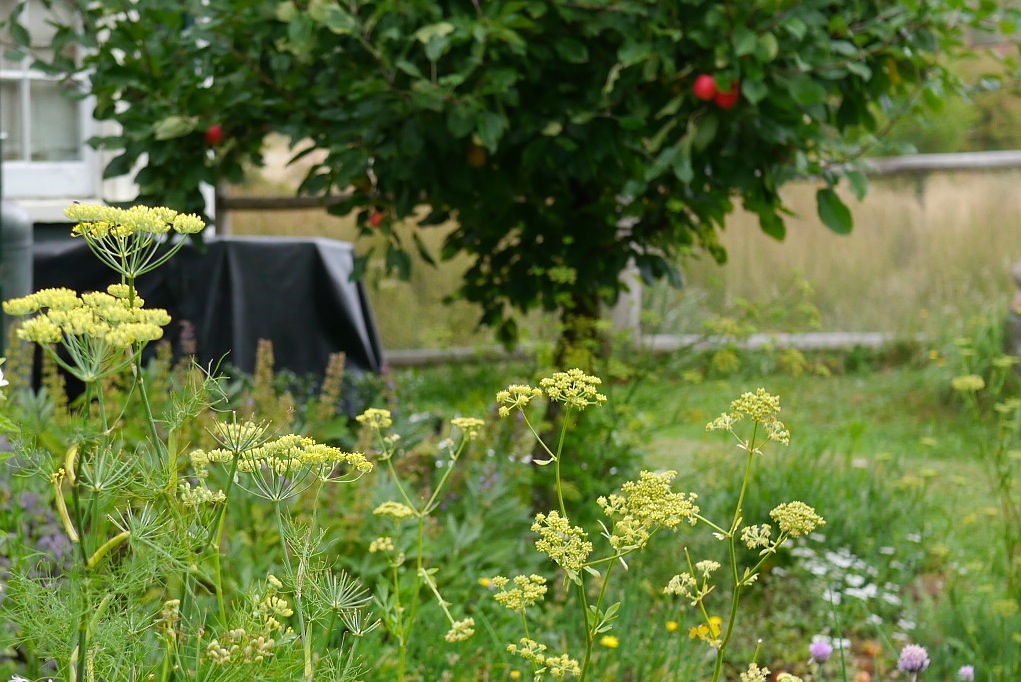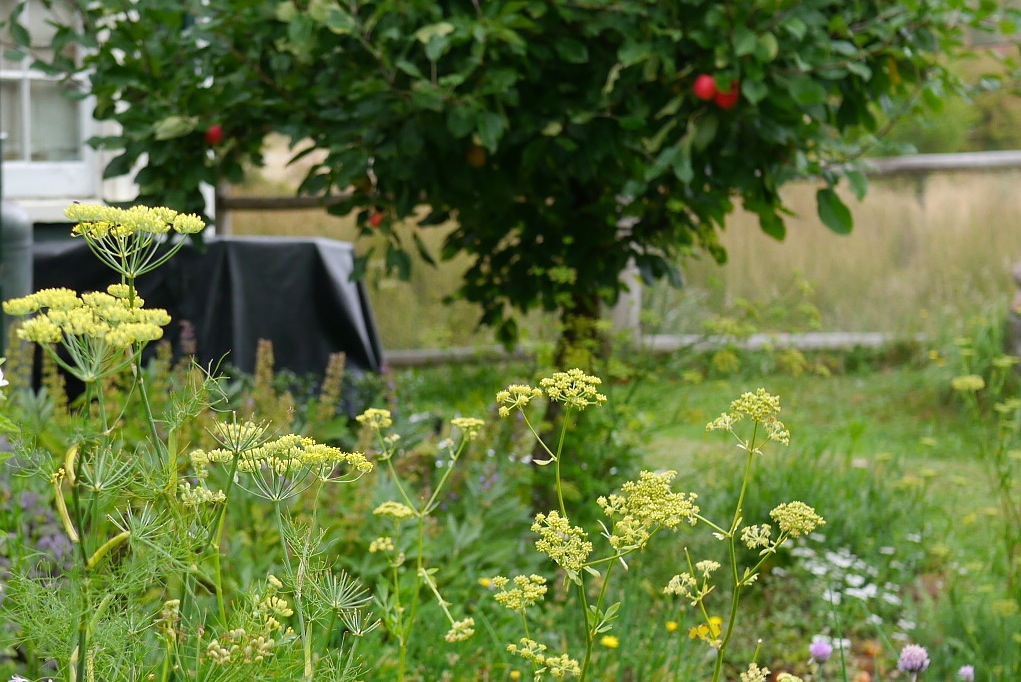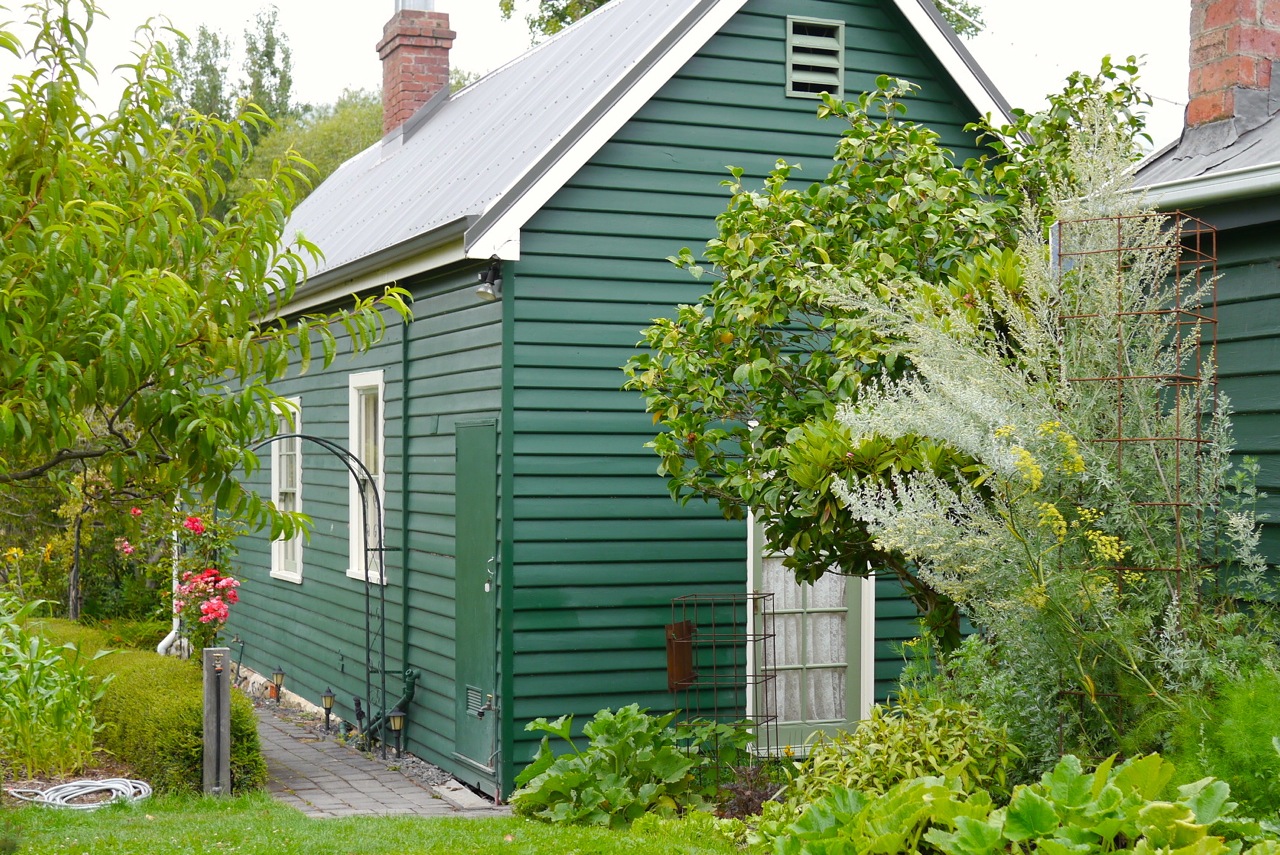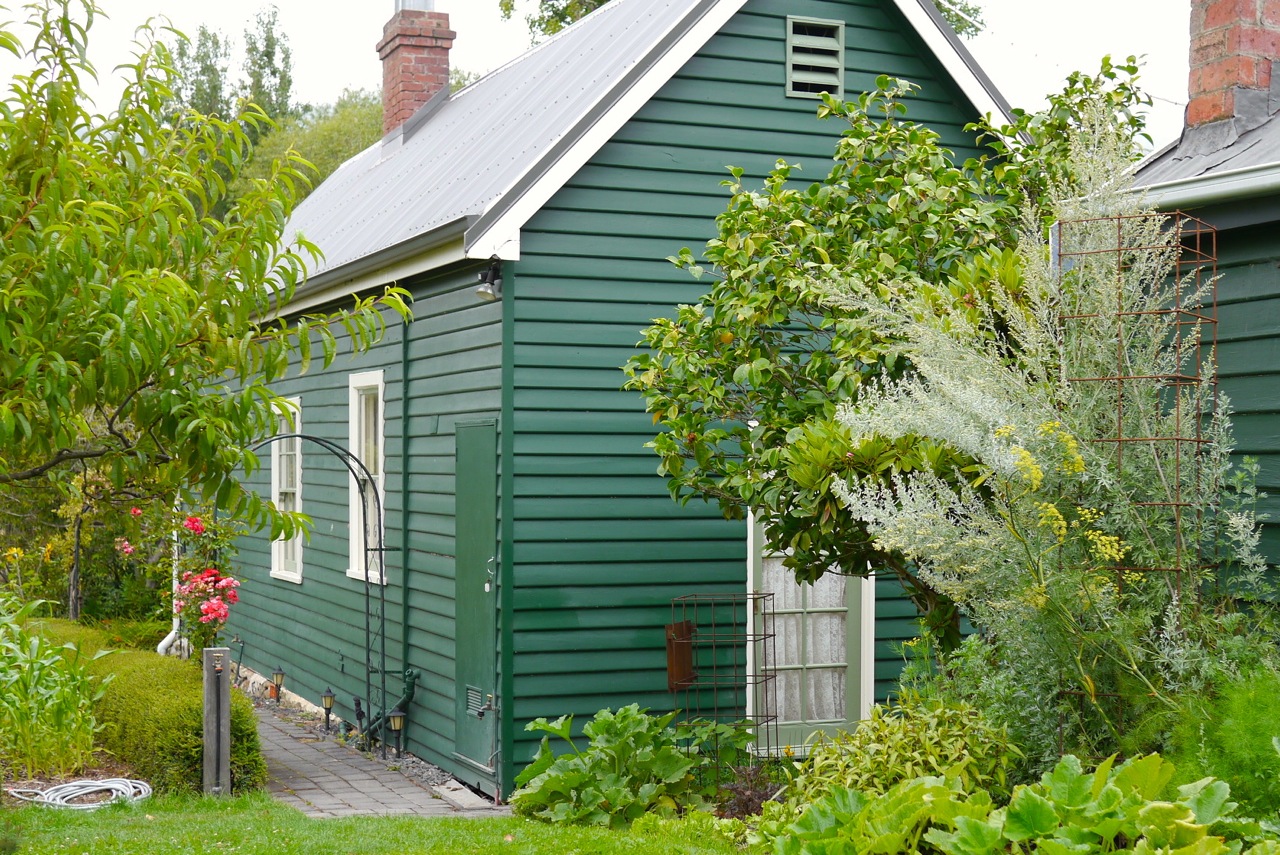 The Agrarian Kitchen was established by Rodney Dunn and Severine Demanet about 7 years ago, as a destination cooking school where folks would come to immerse themselves in gorgeous ingredients and skills.
The activity is centered around the old New Norfolk schoolhouse, which includes a teaching kitchen and dining room, as well as housing Rodney and Severine's family of two little ones.
The schoolhouse is surrounded by a productive and extensive kitchen garden, growing everything from millet to loganberries, as well as a polytunnel for season extension, orchards and pasture.
They're done it all rather well. This place is exquisite.
I managed to sneak a peek when I dropped in with Sandor Katz in tow a few weeks back. We were en-route to Hobart for a fermentation workshop the next day, for which Rodney  had made some beautiful ferments.
Rodney was a legend and made the time to take Sandor and I on a whirlwind tour – 248 plants in 15 minutes! Or something like that…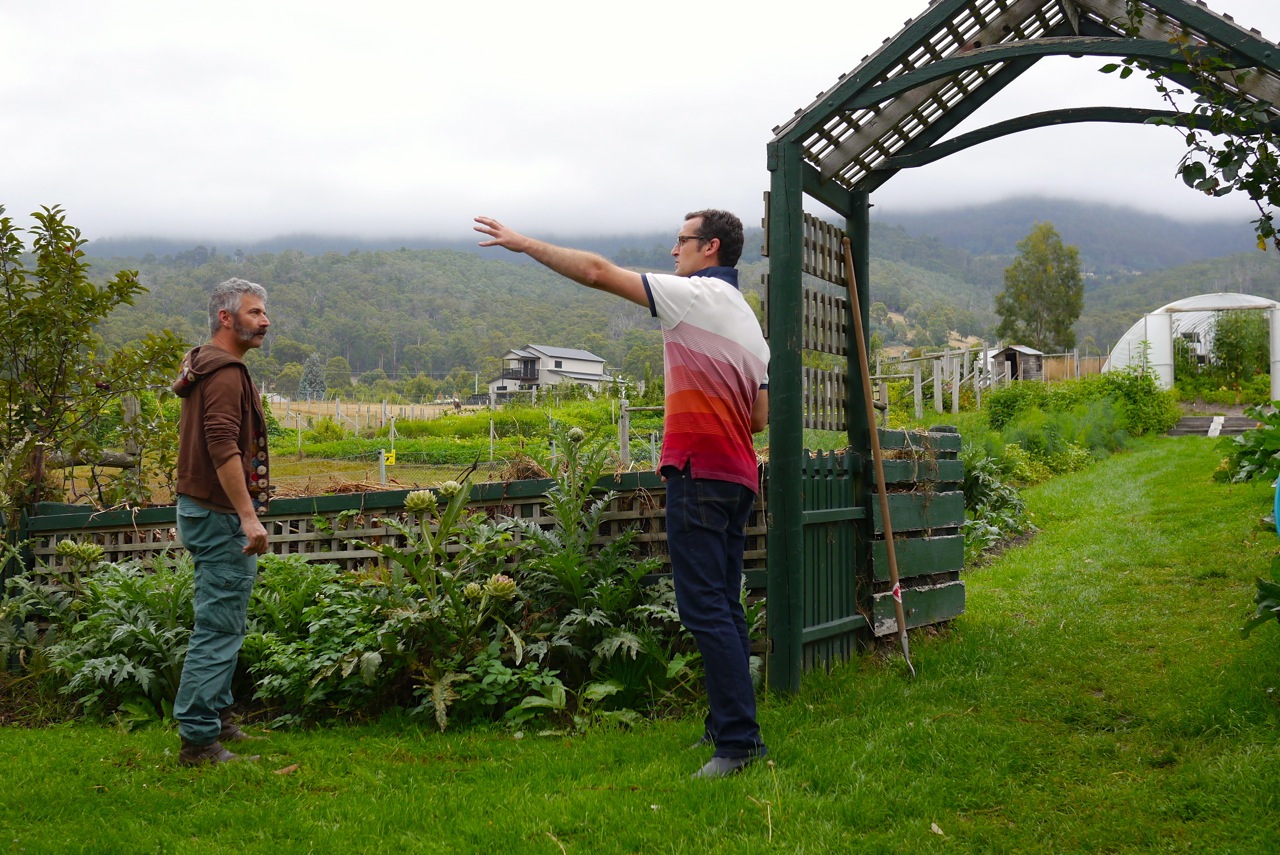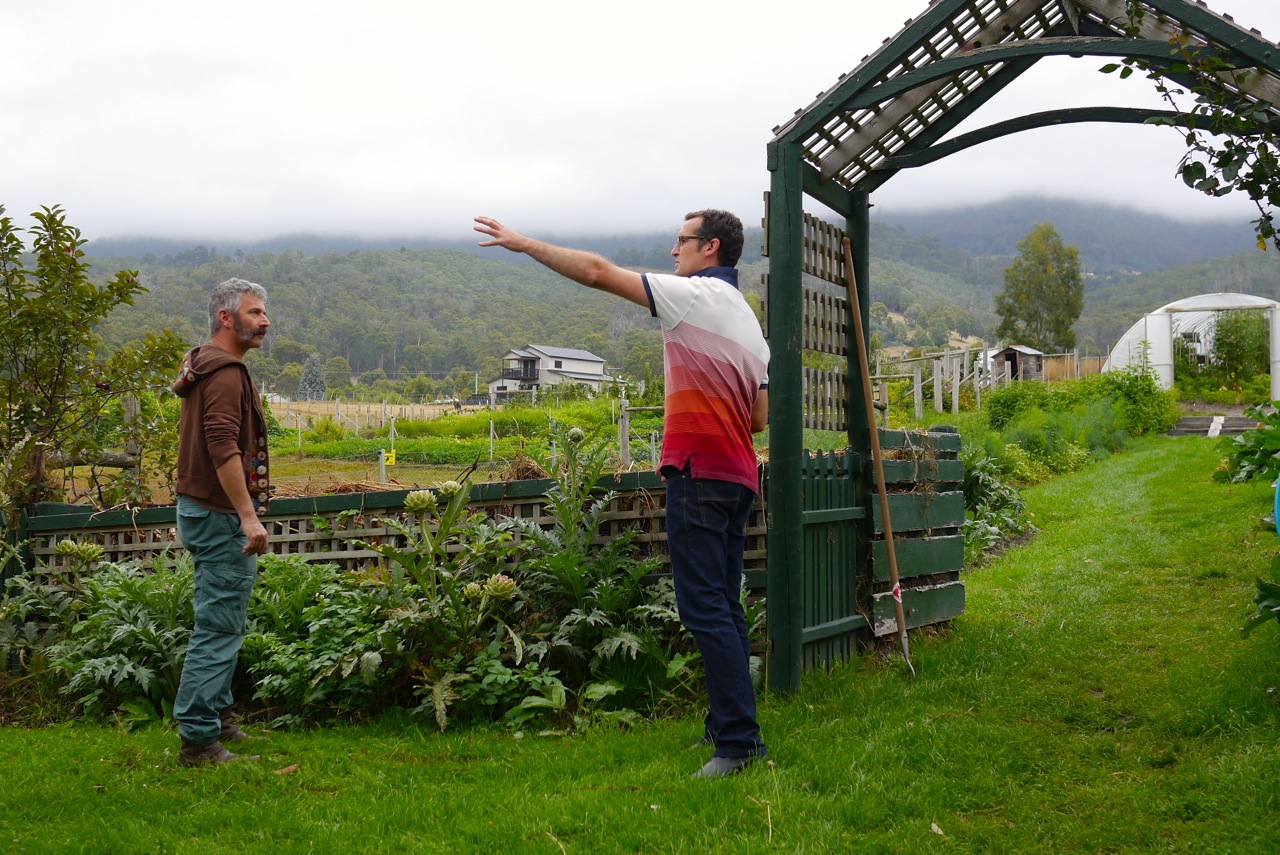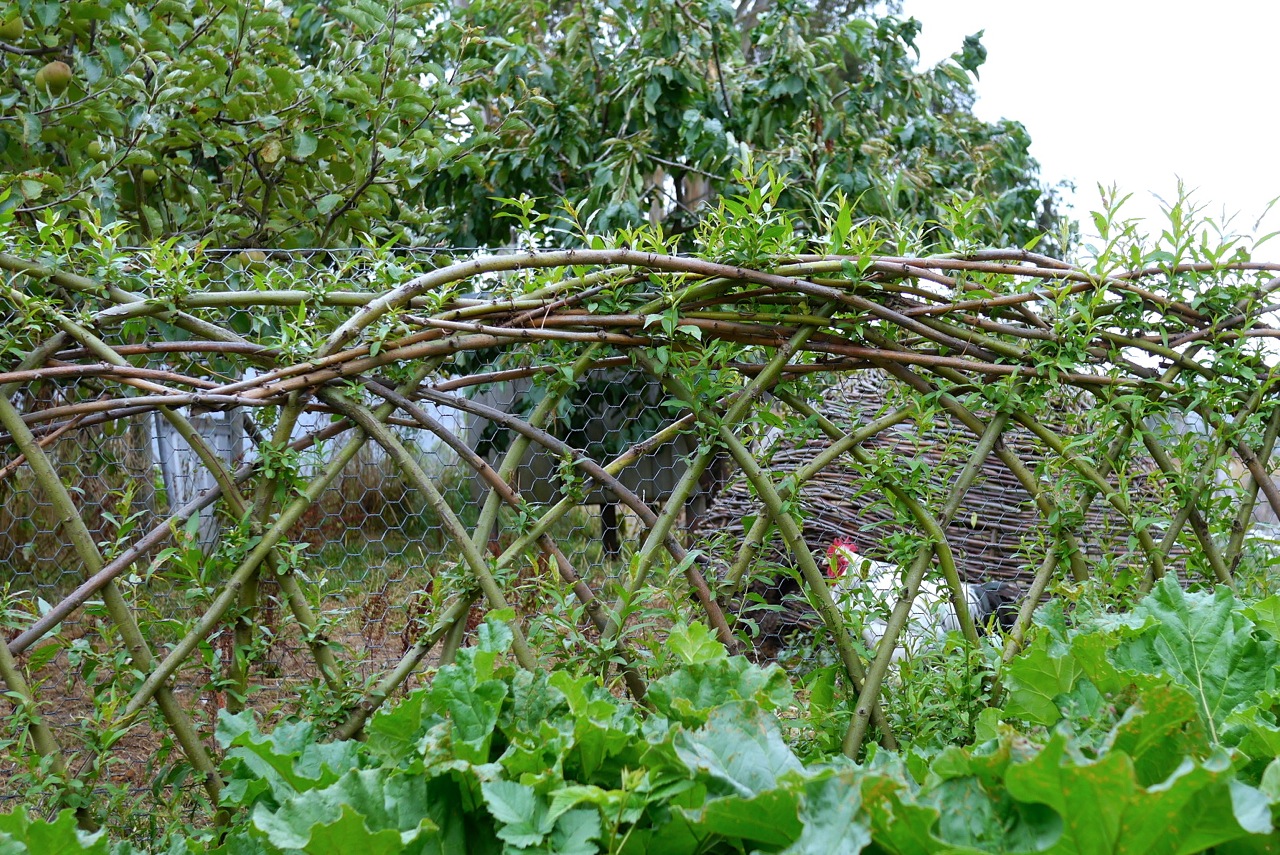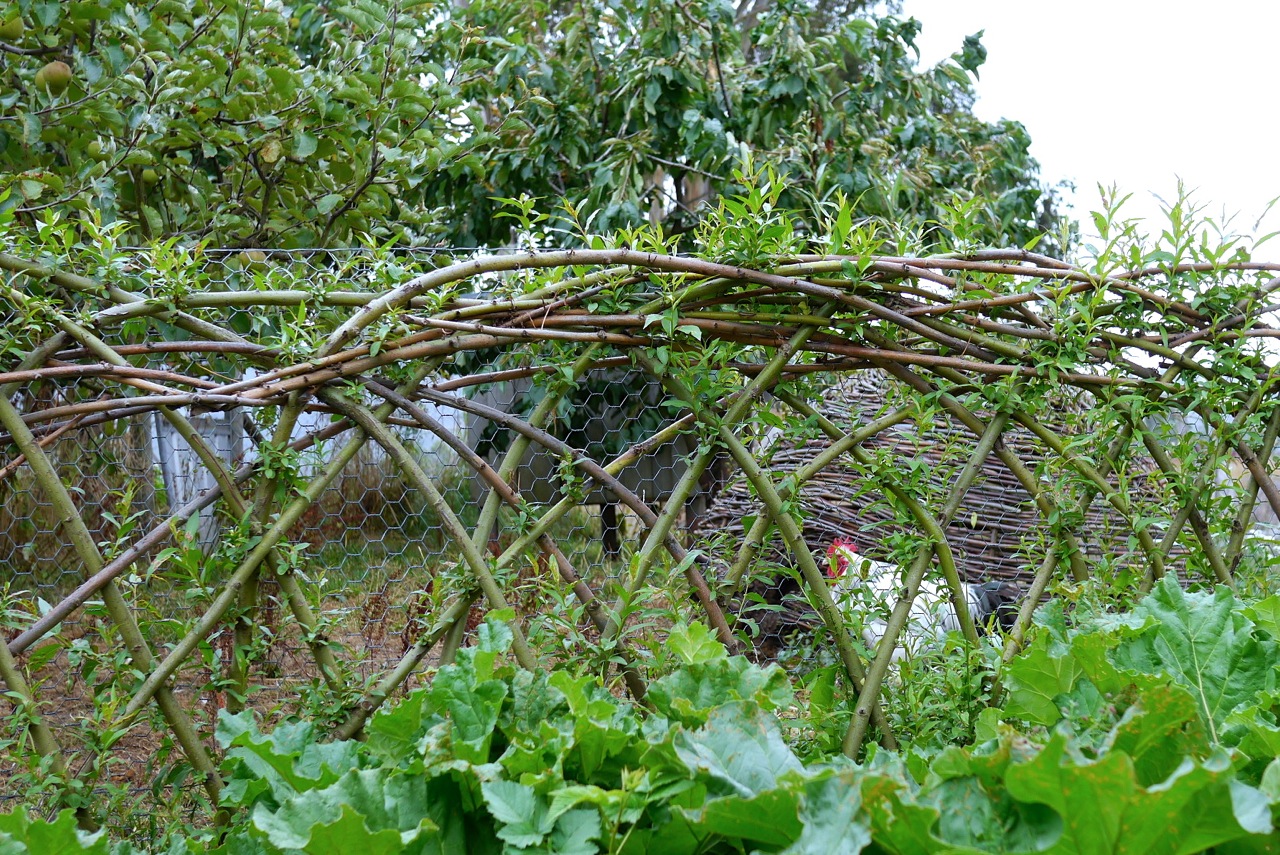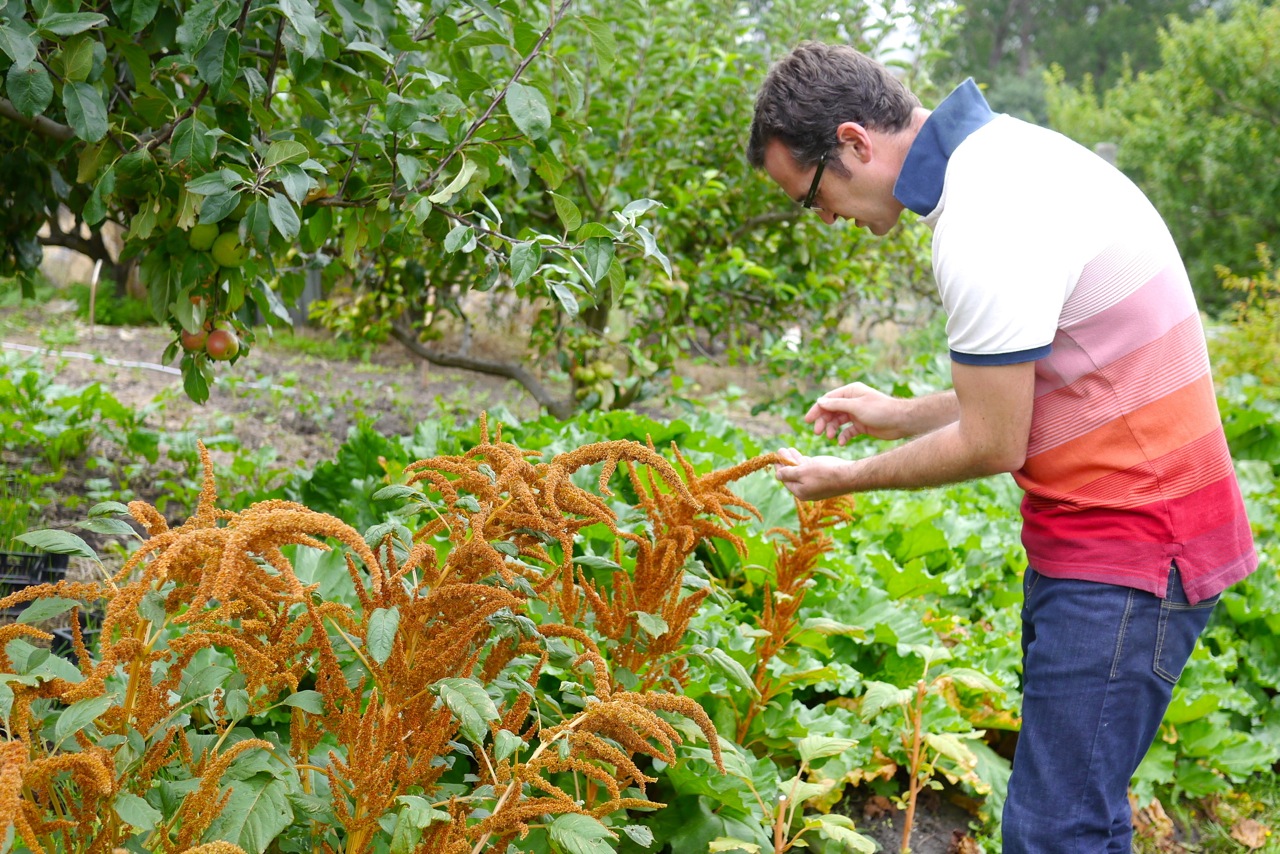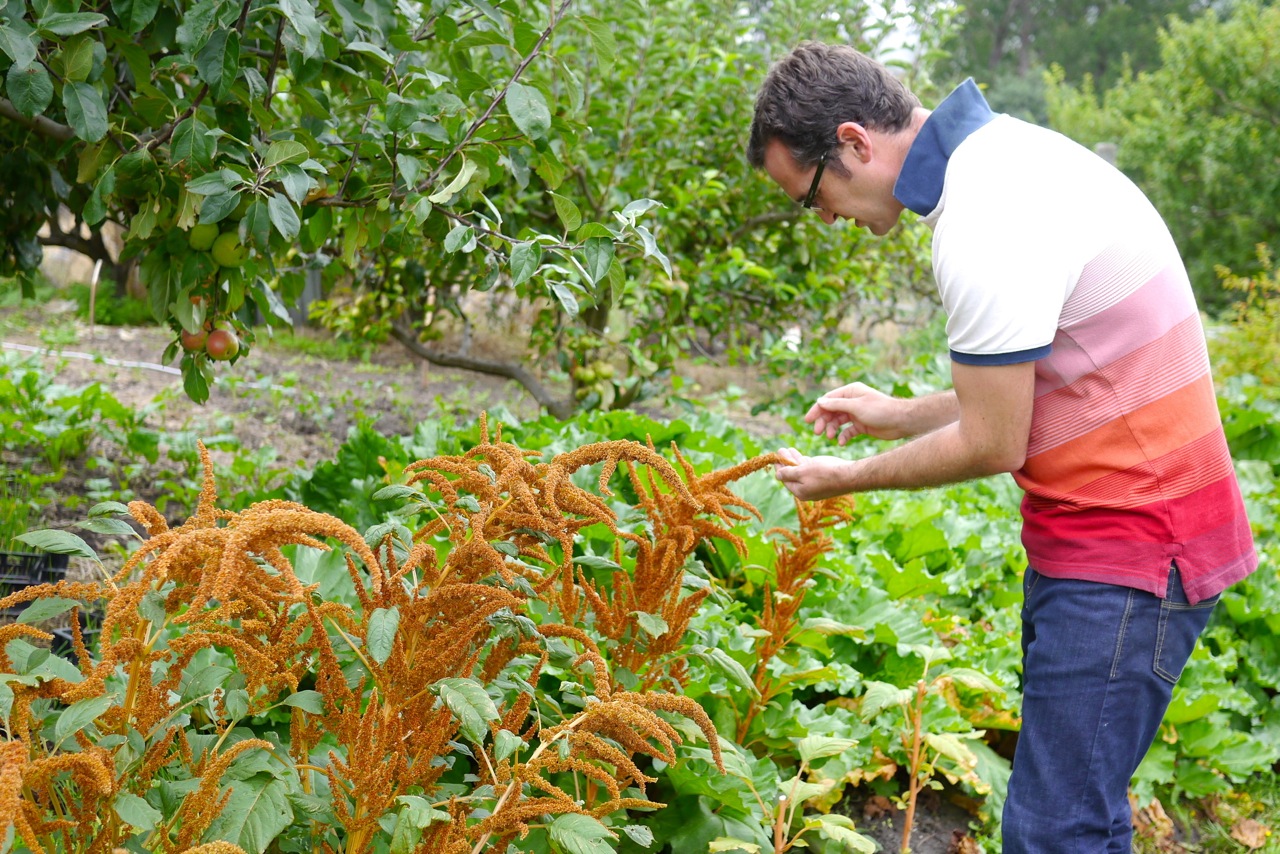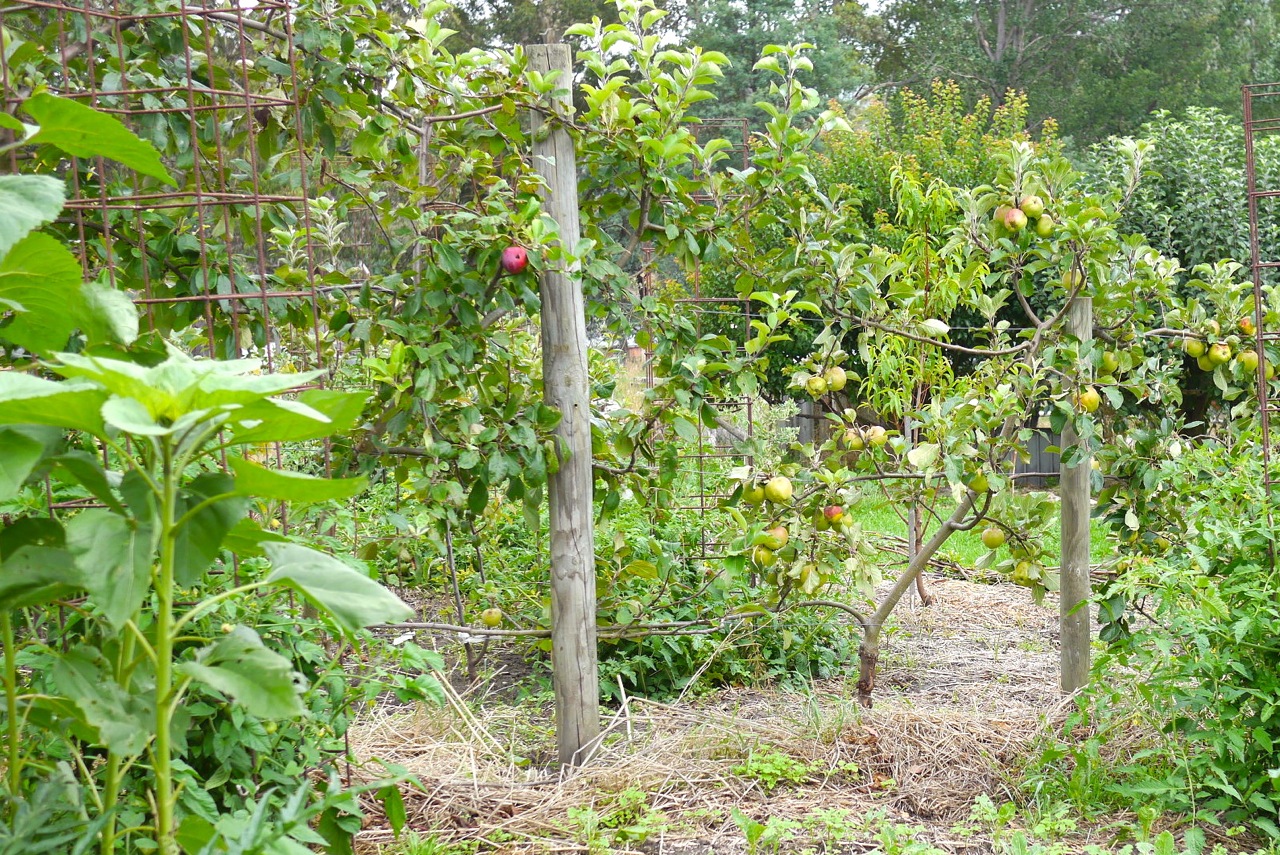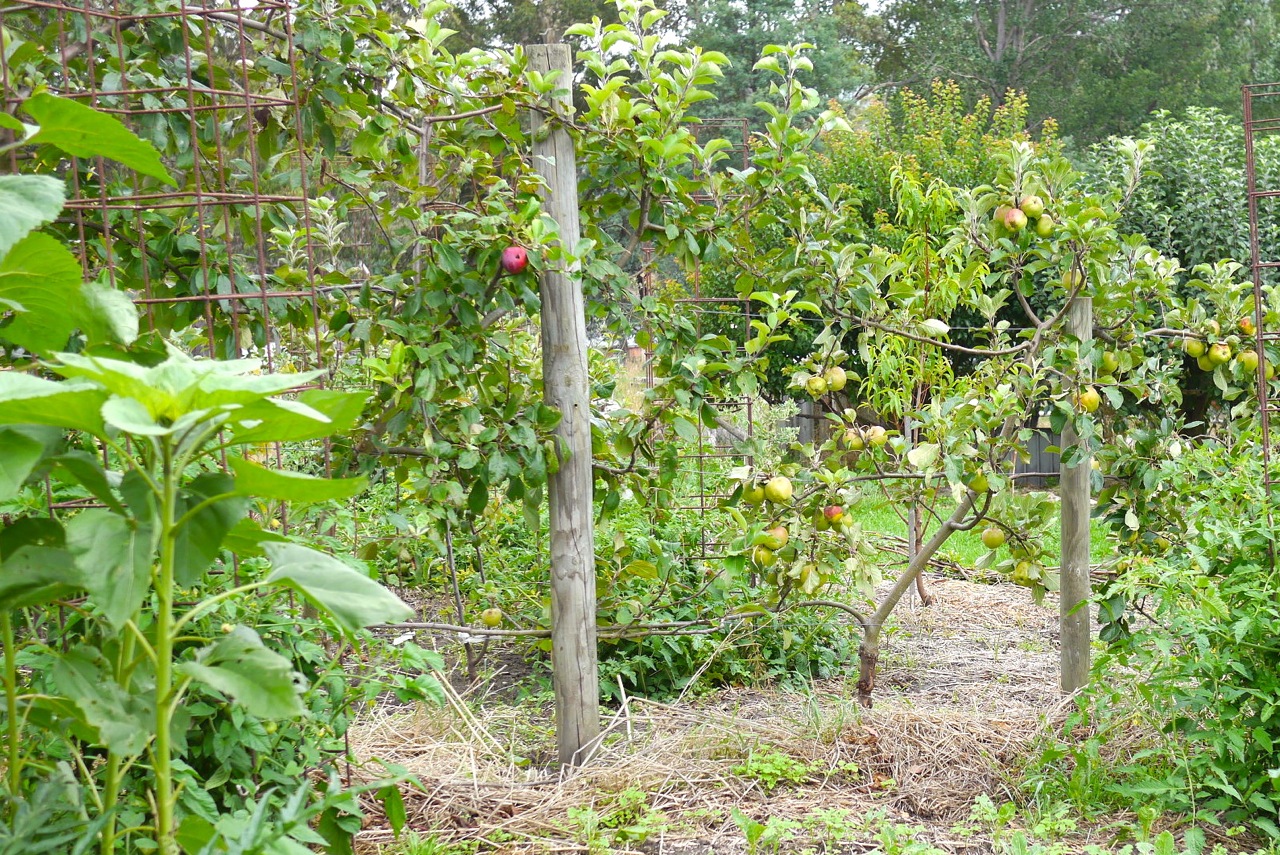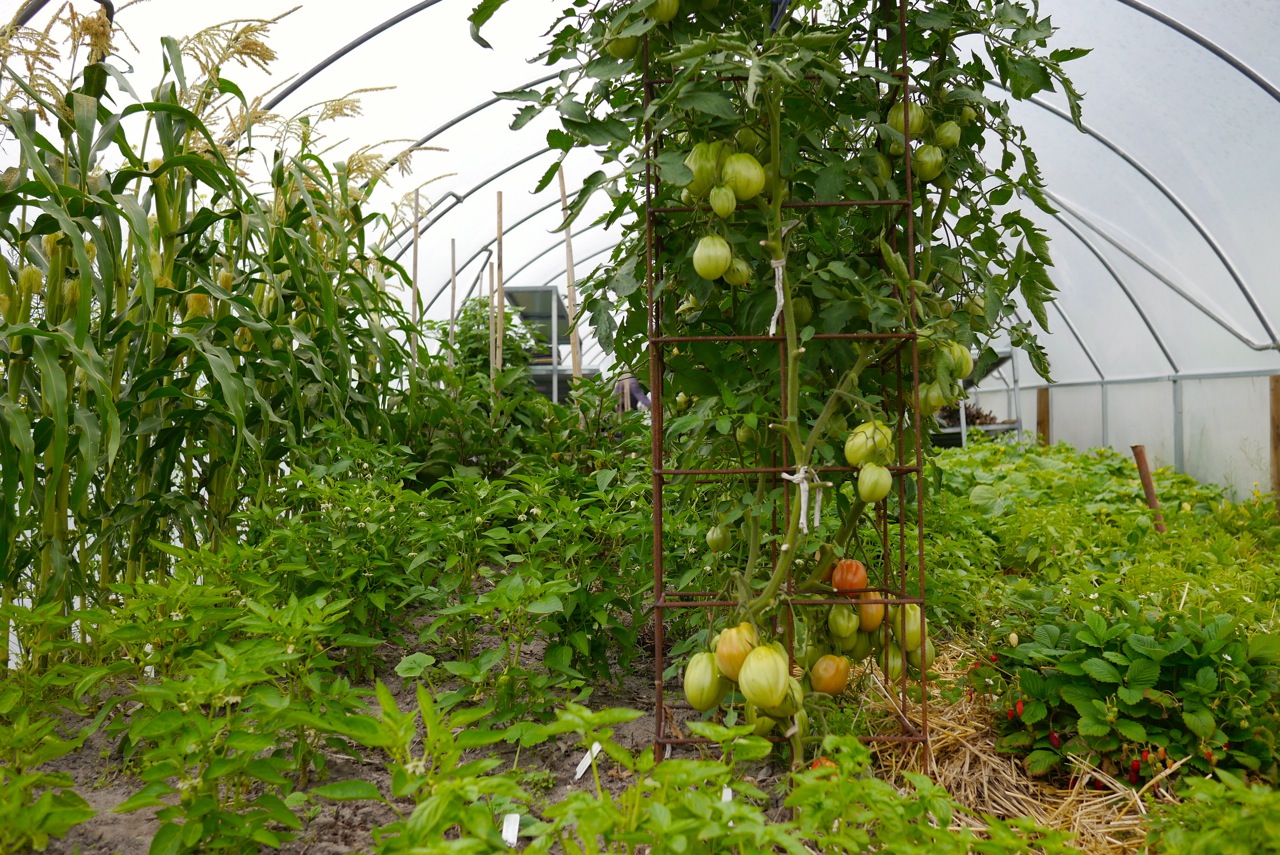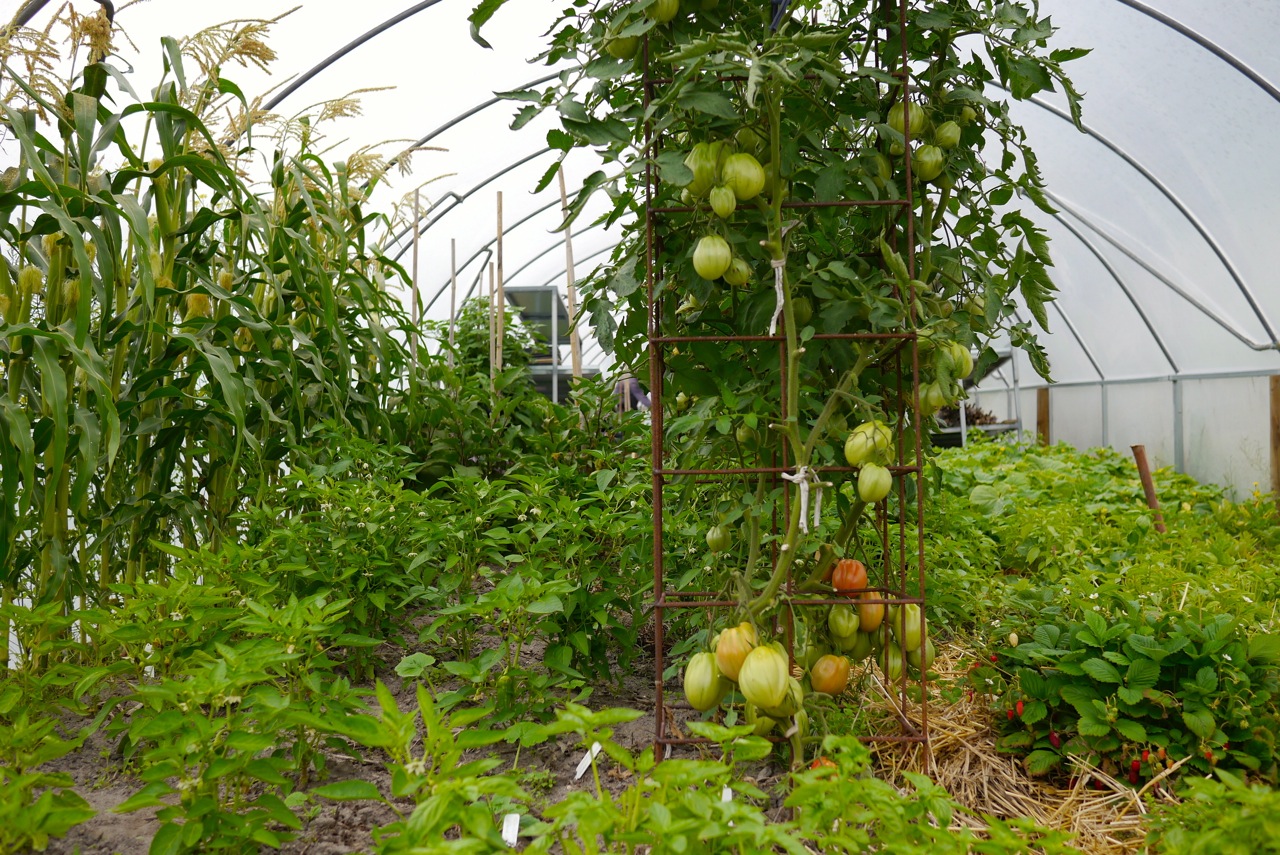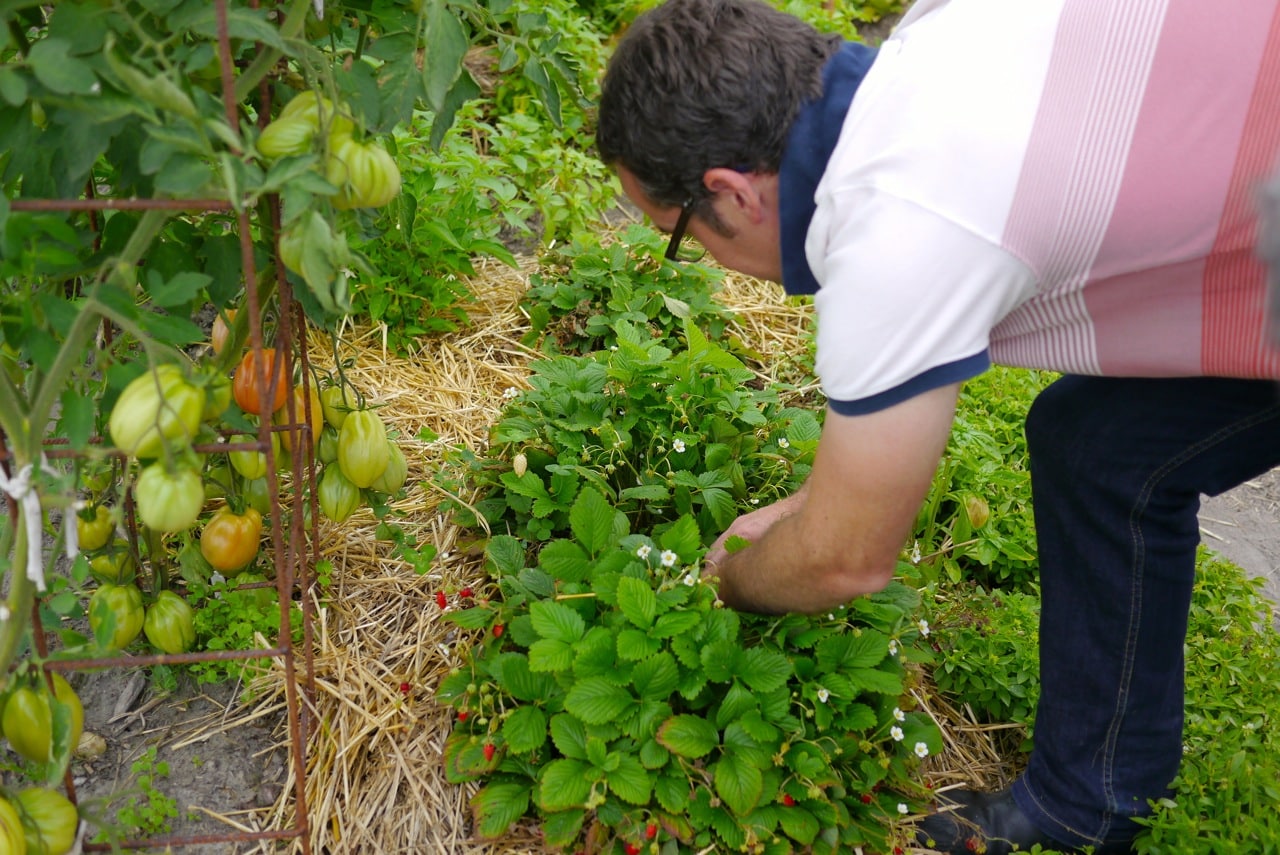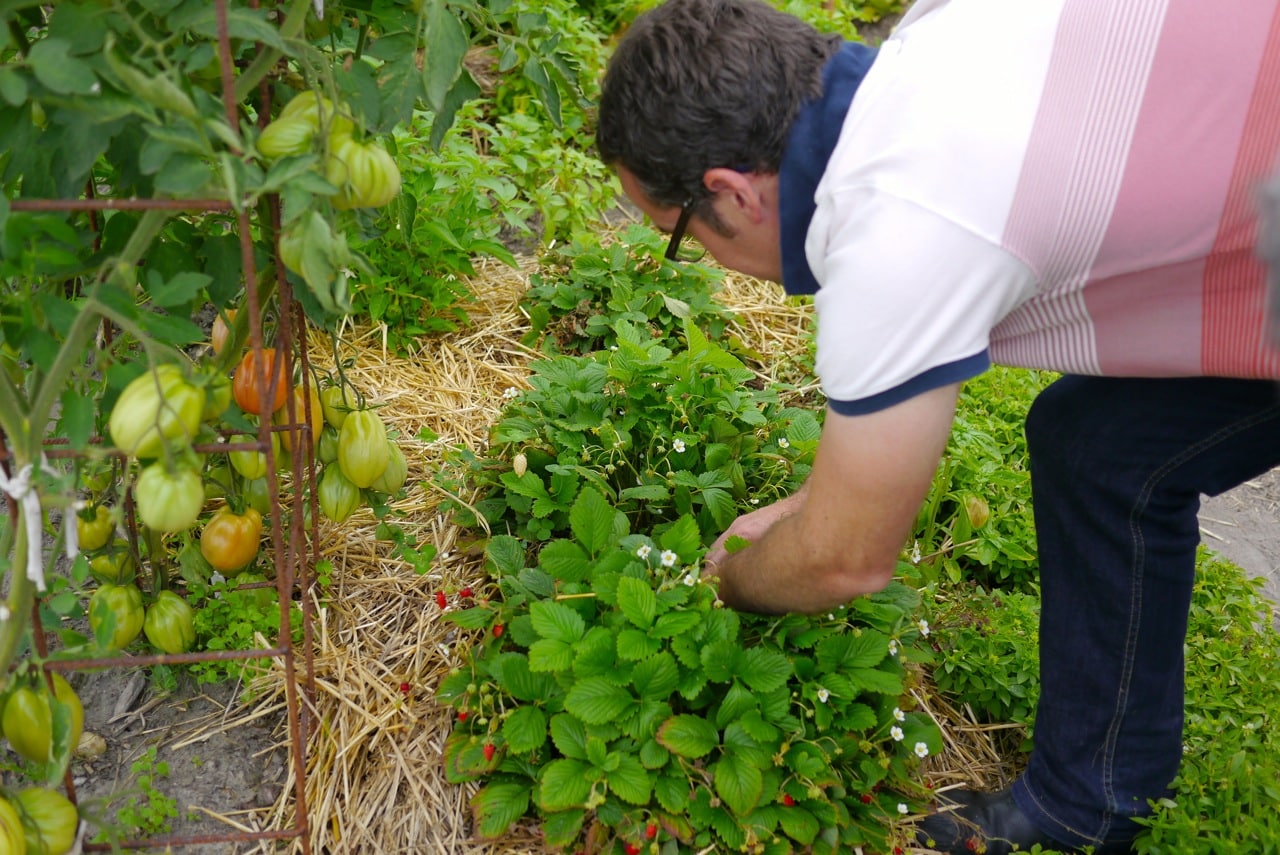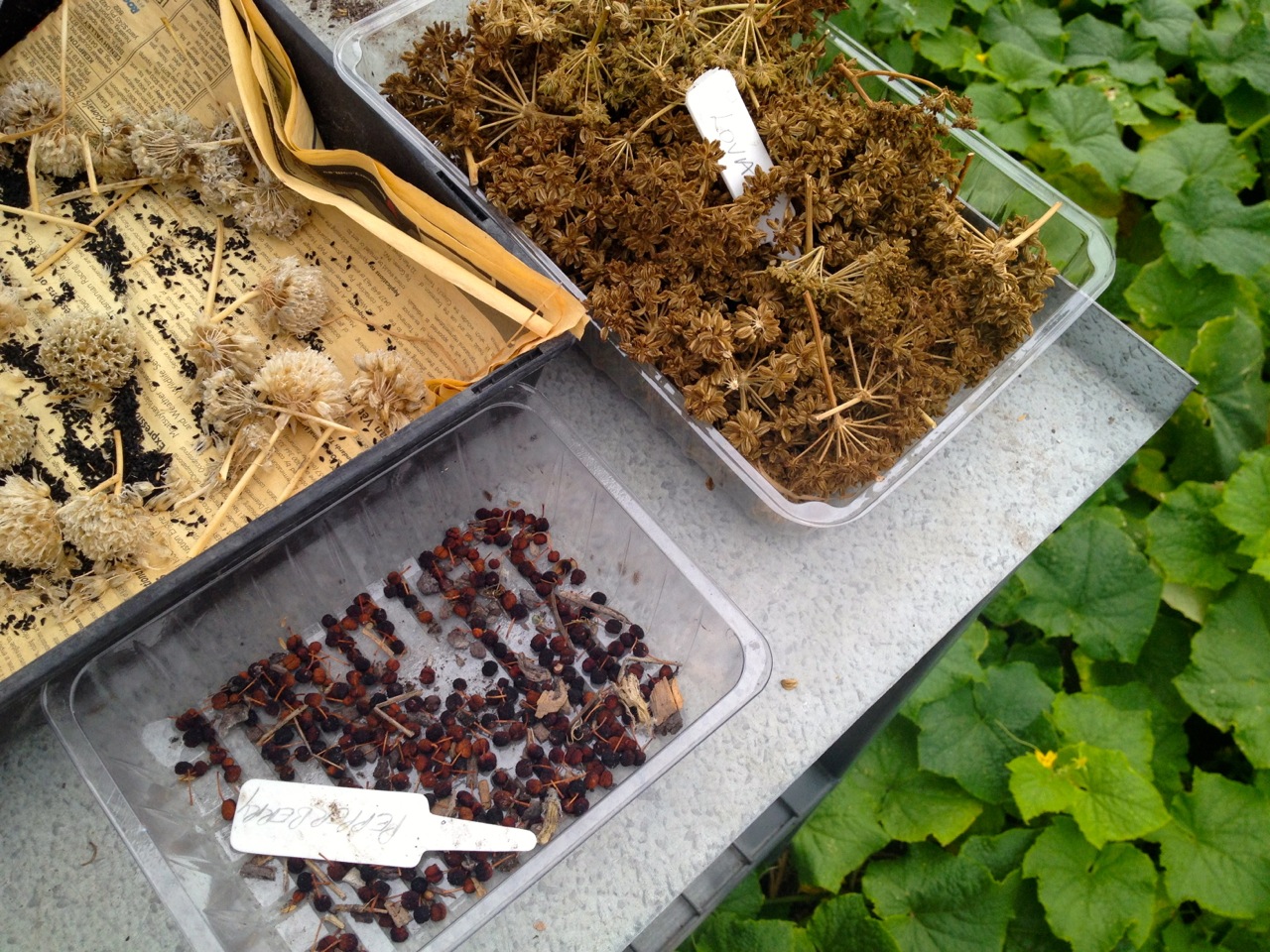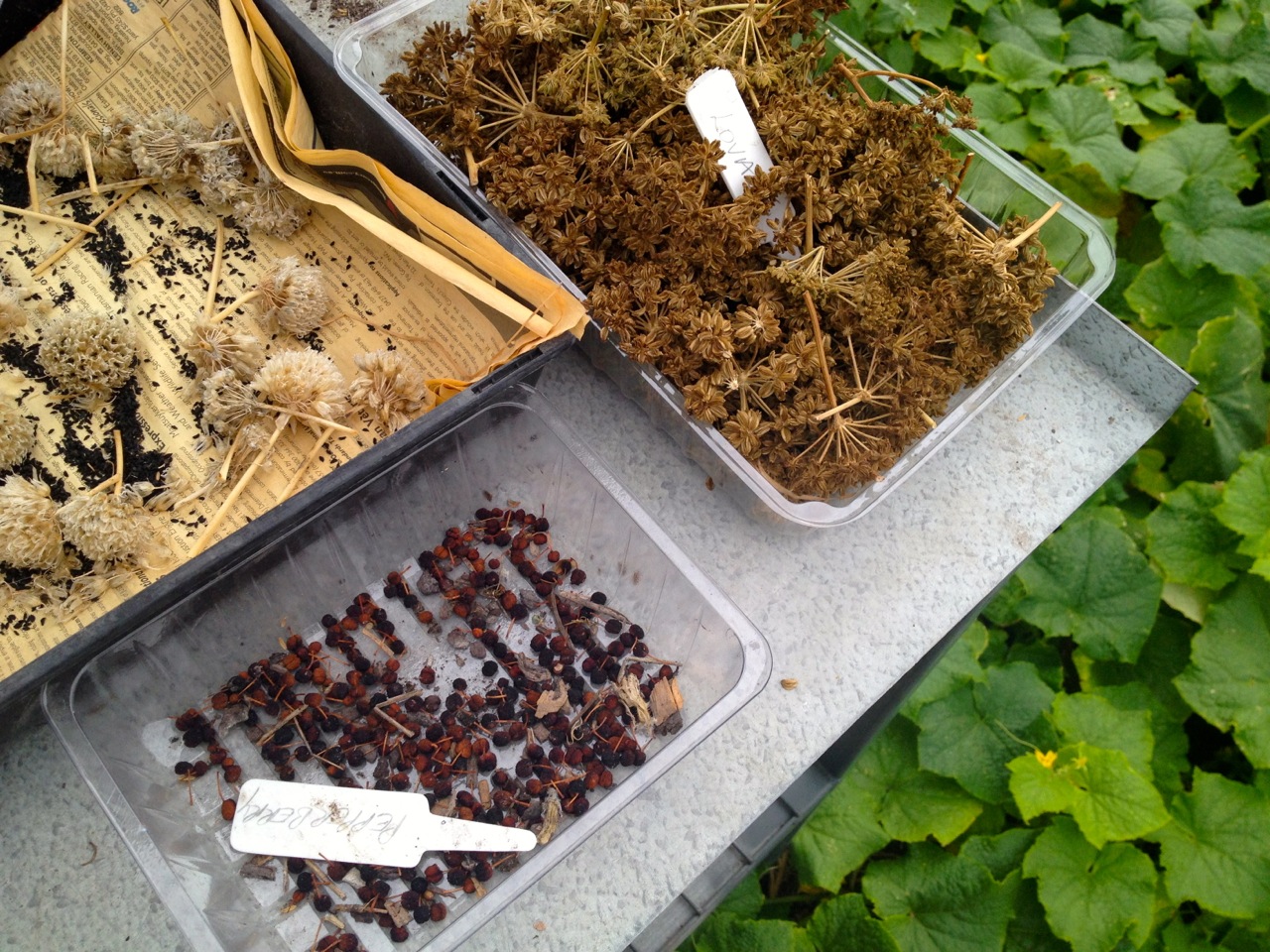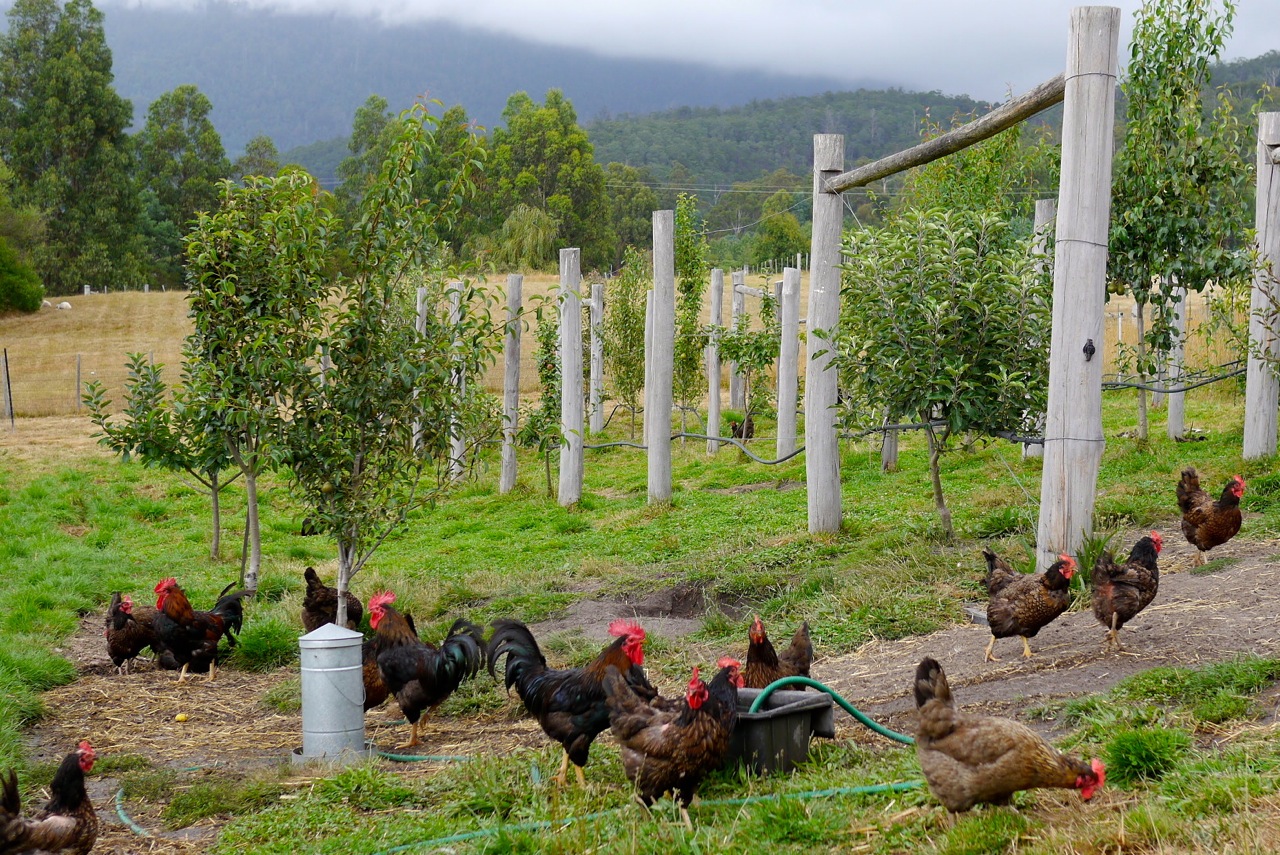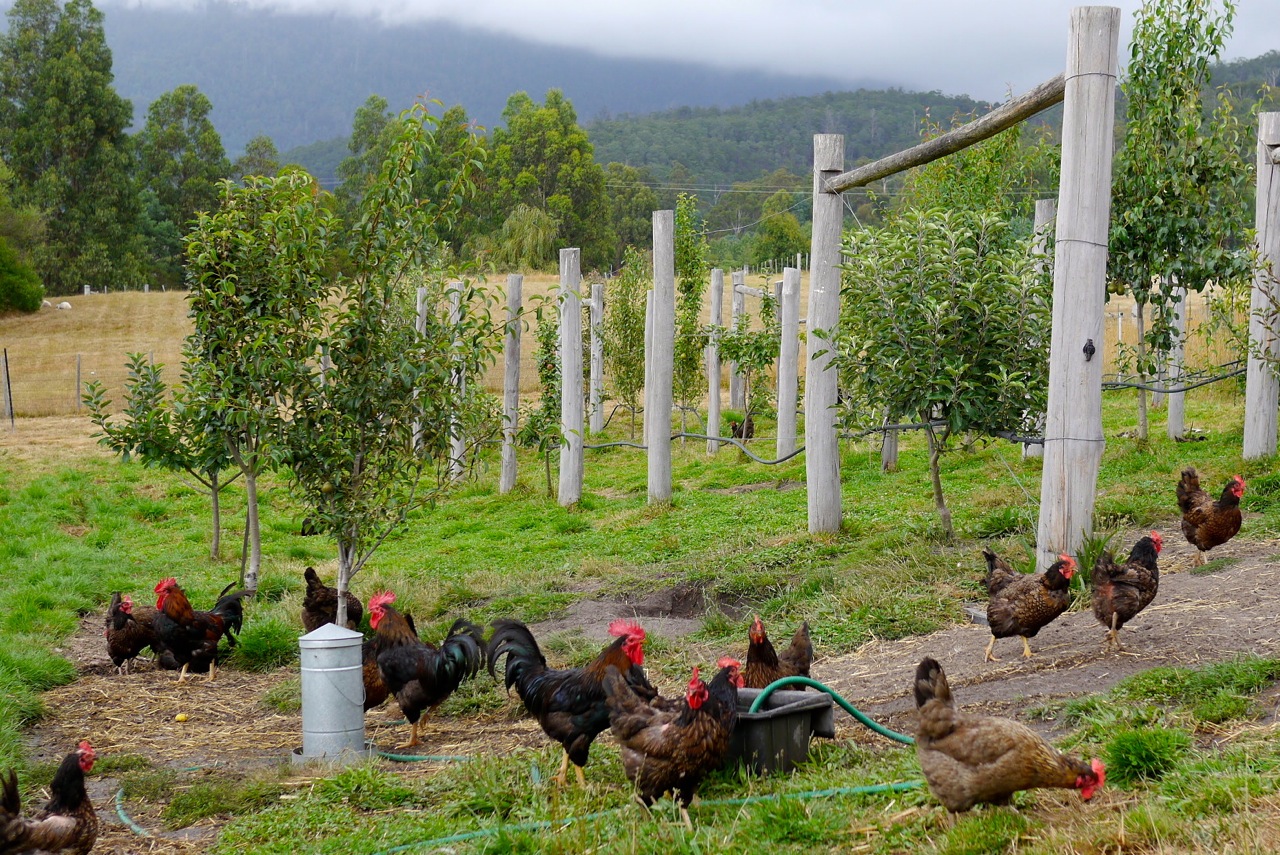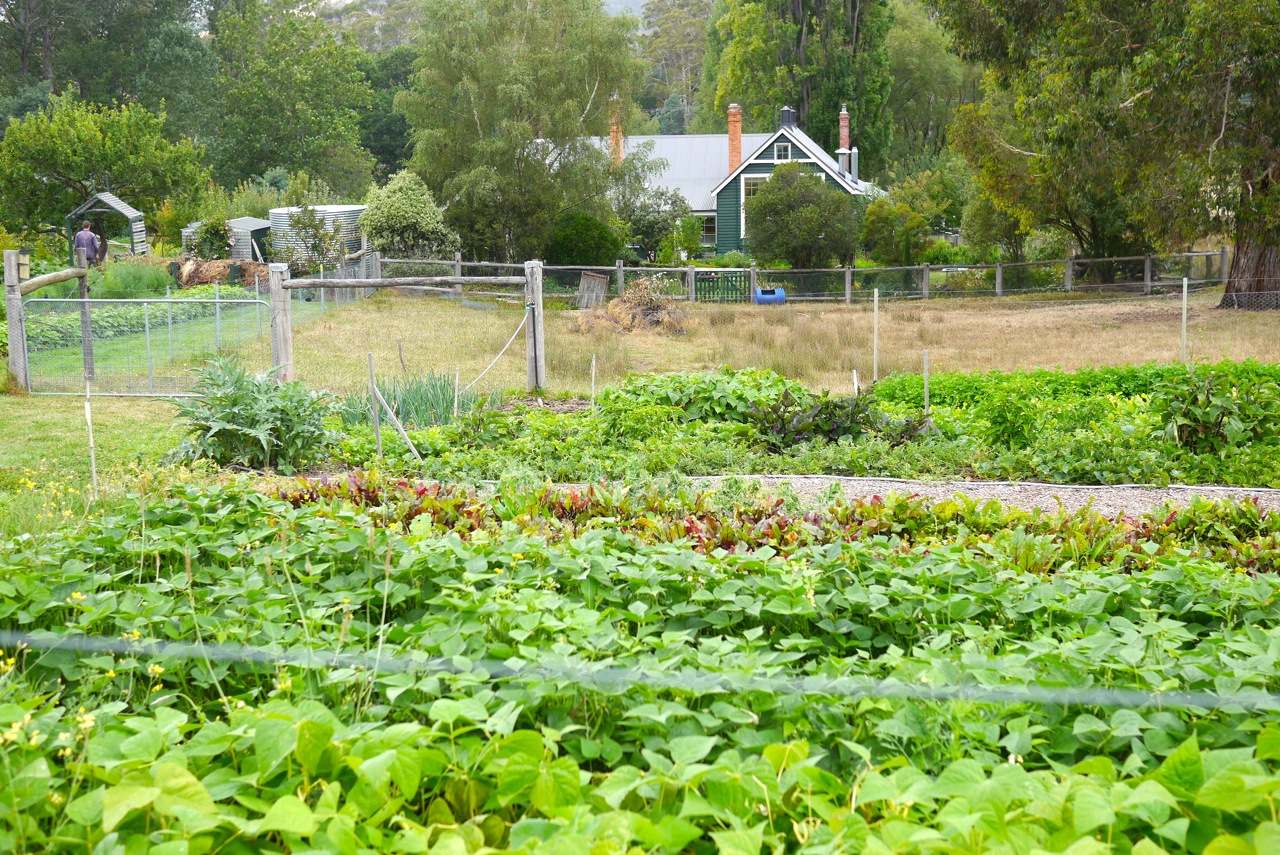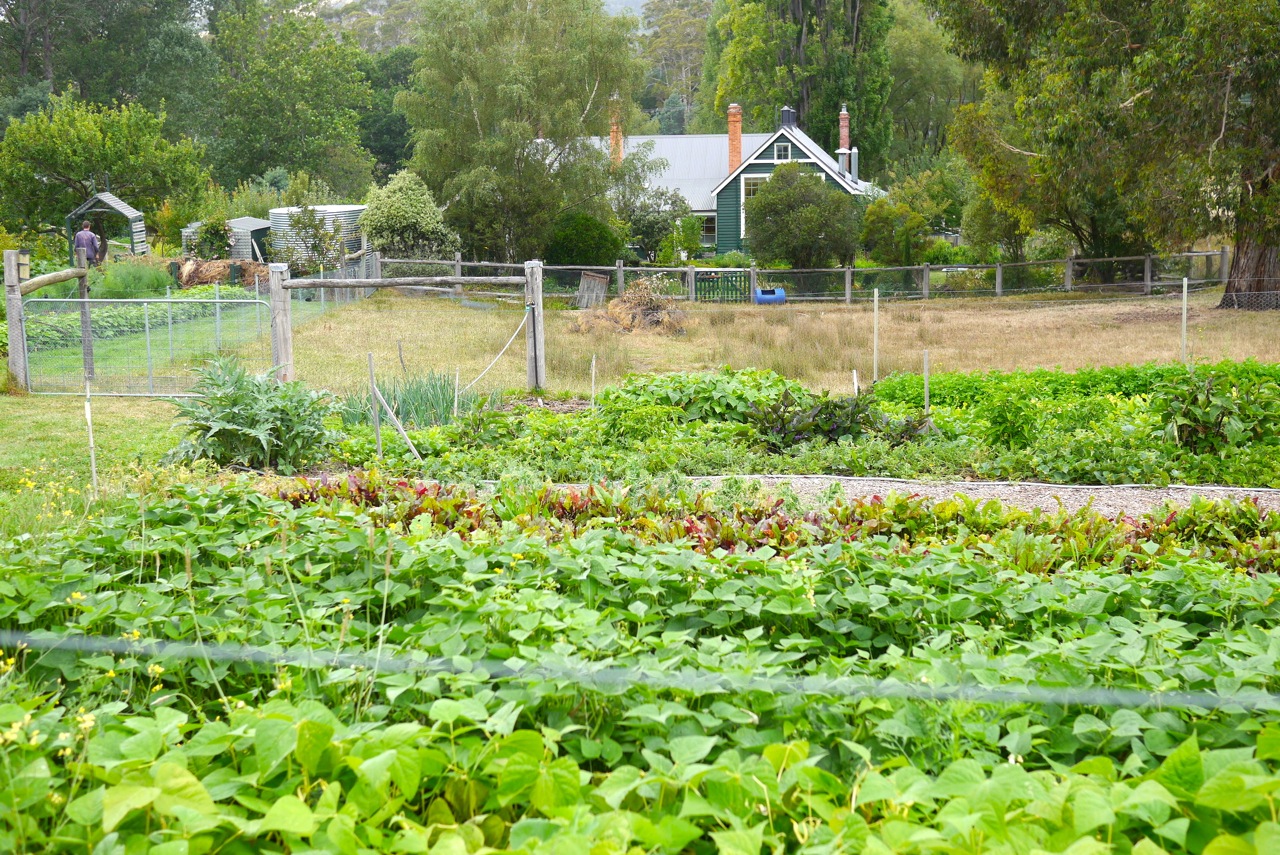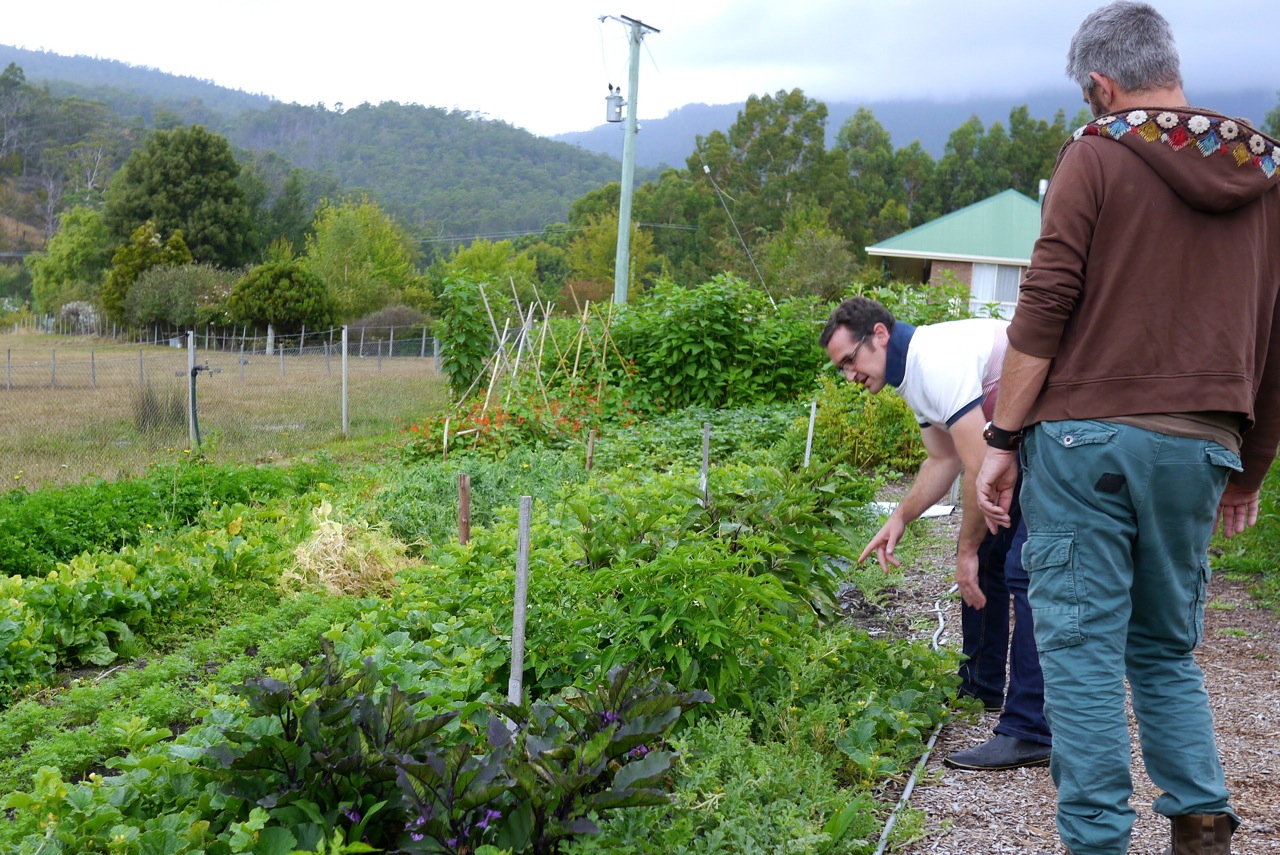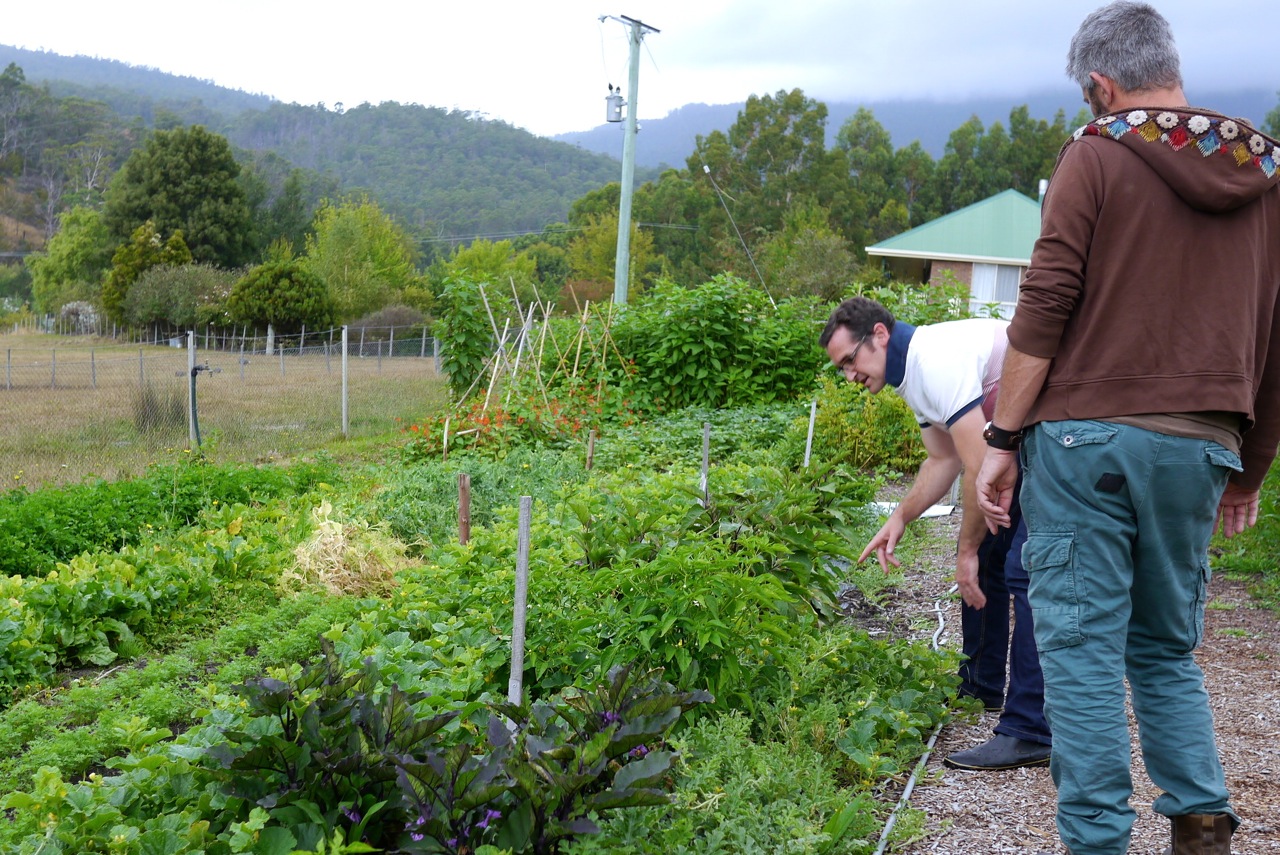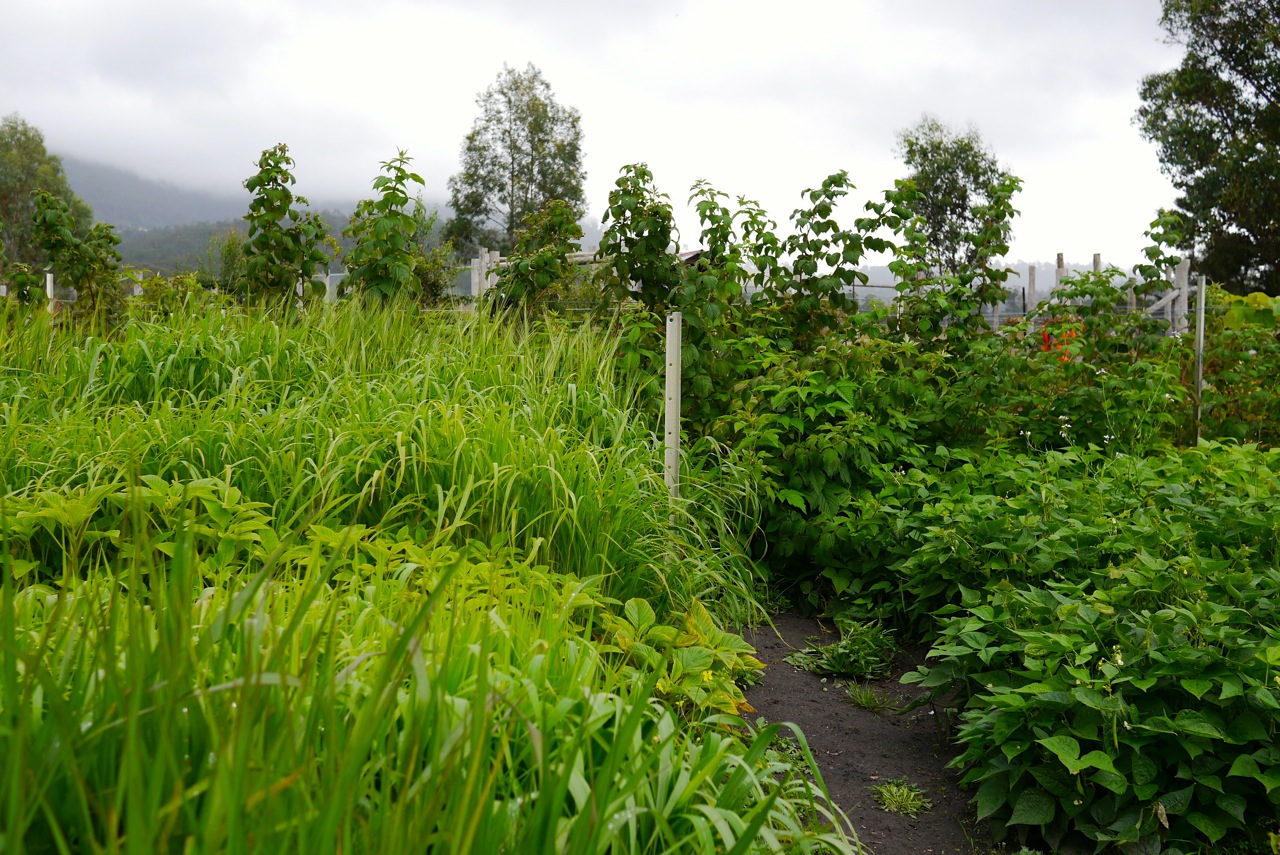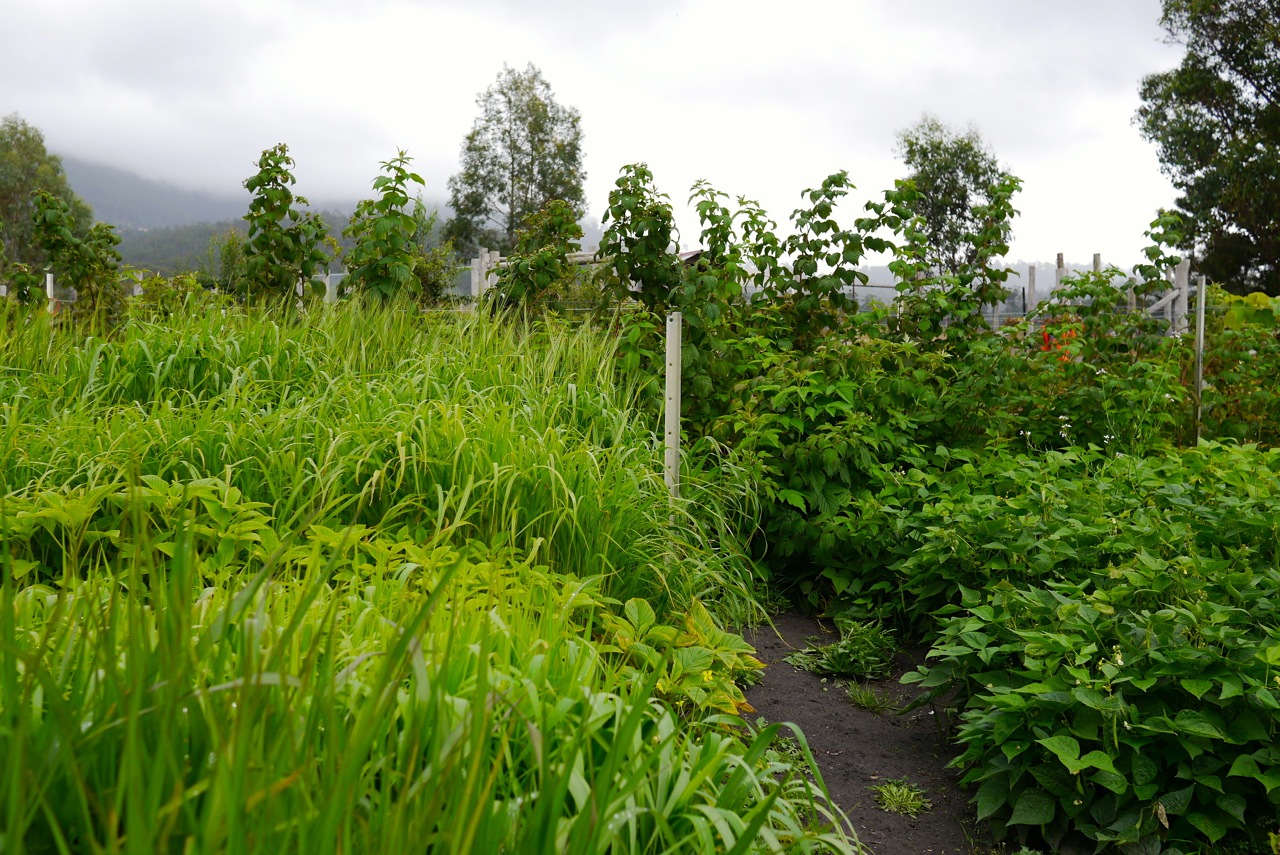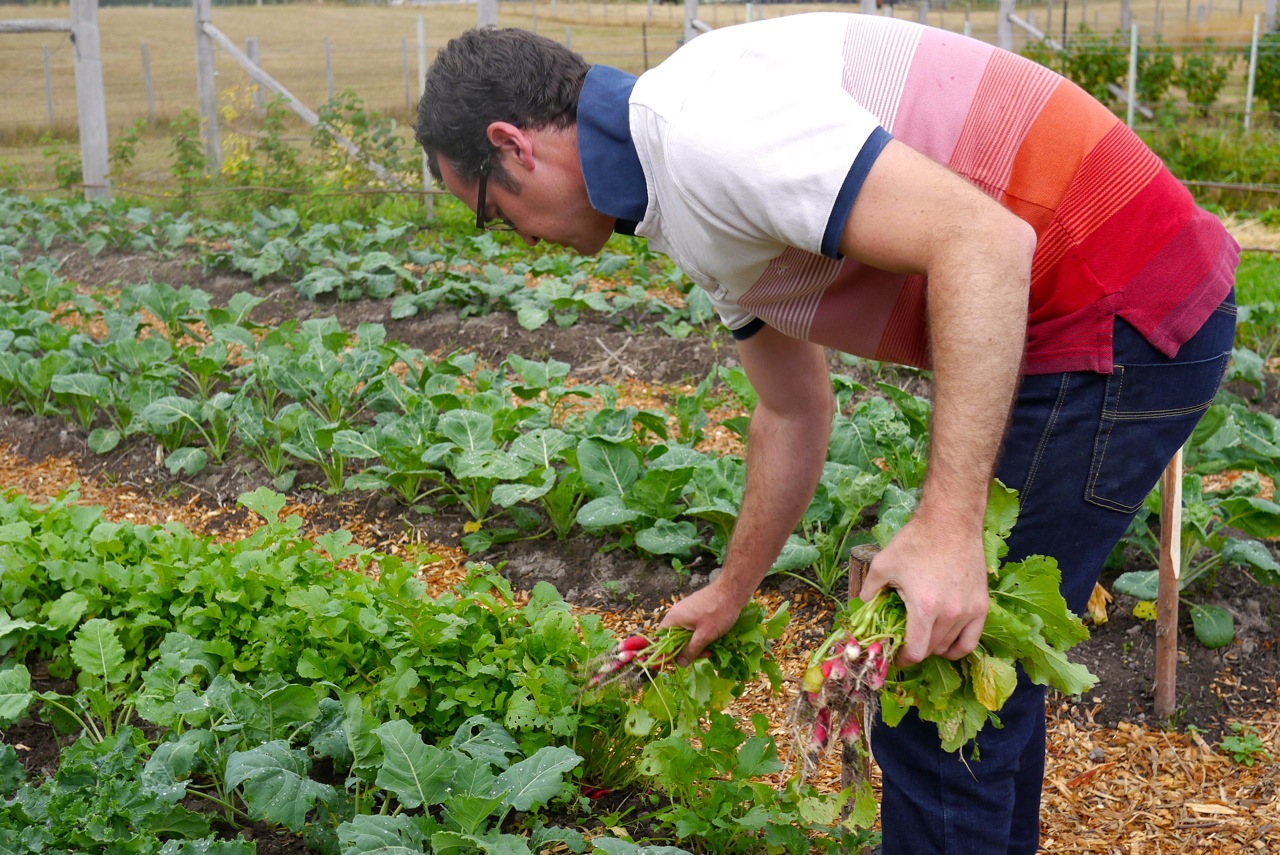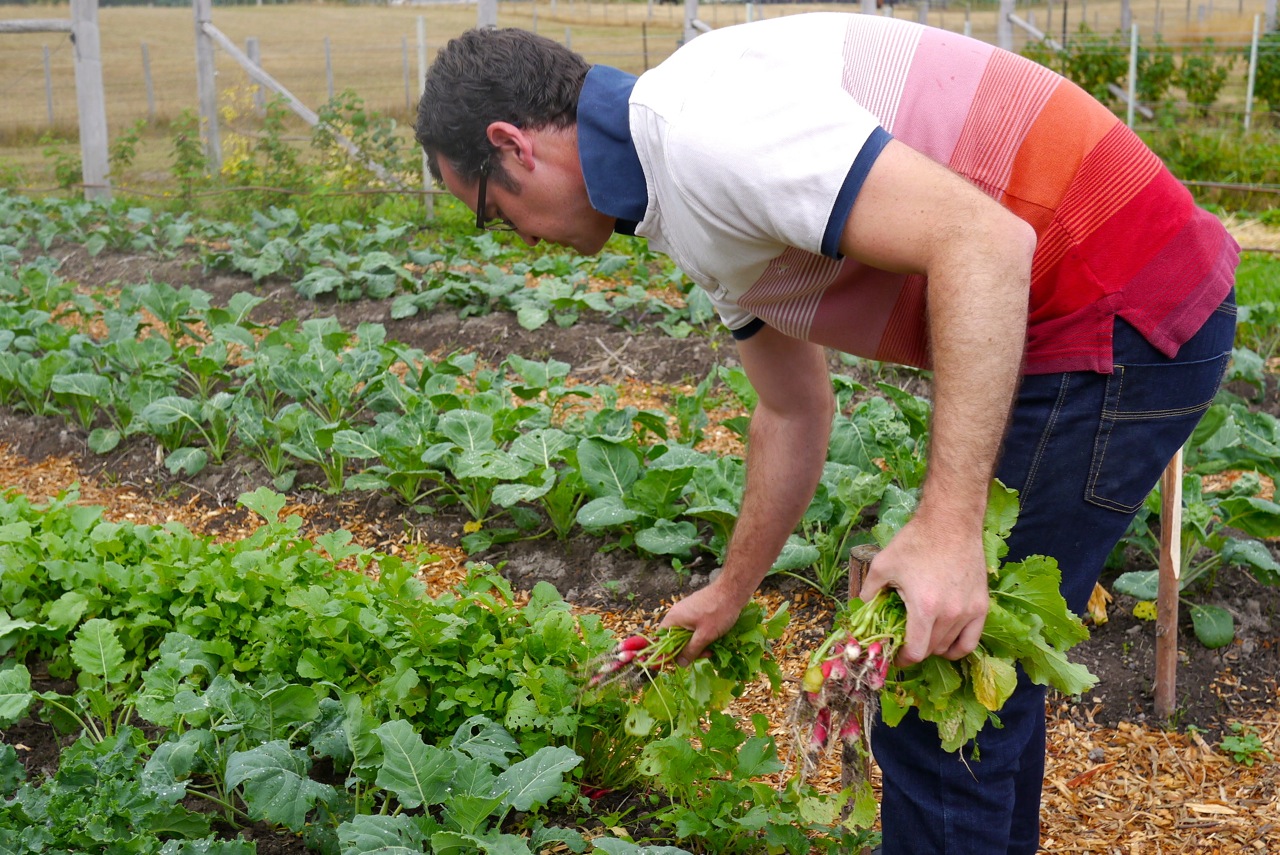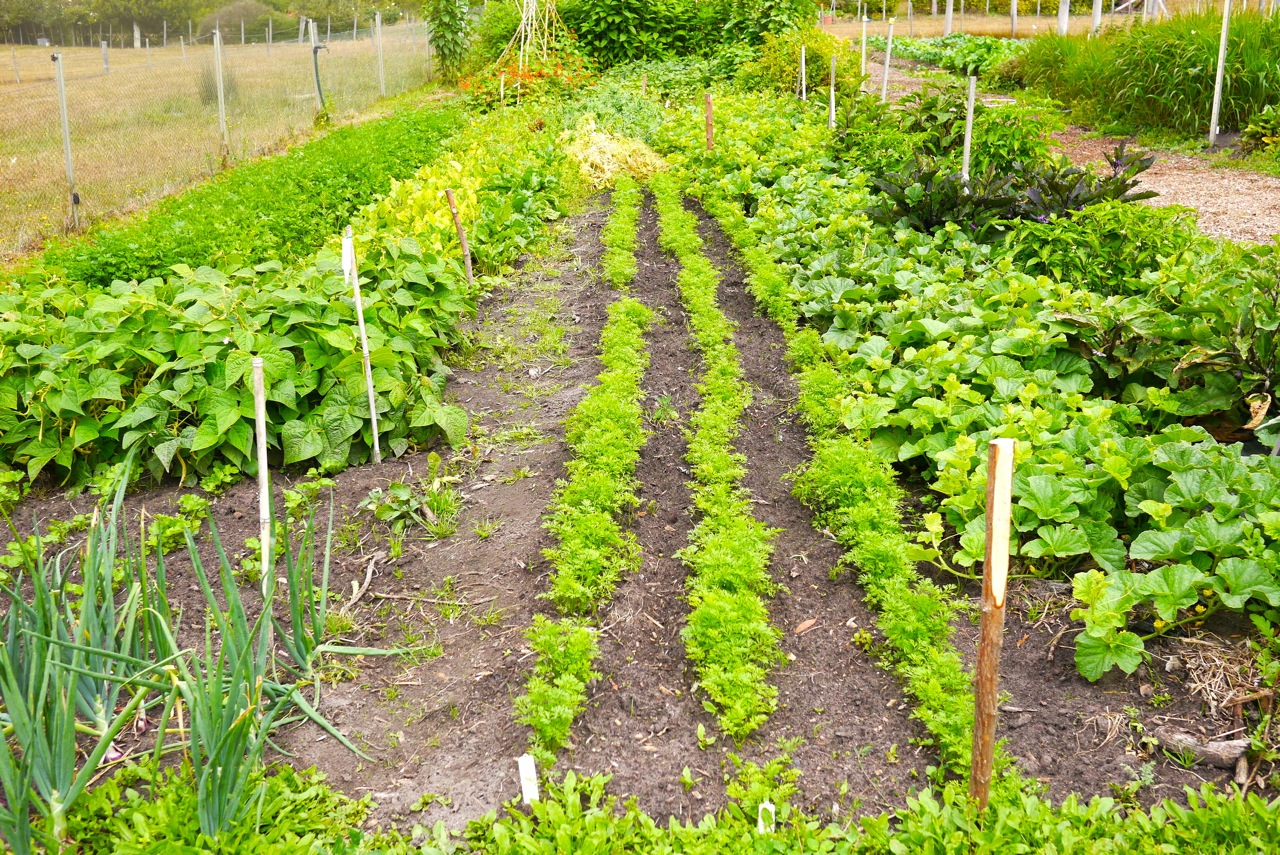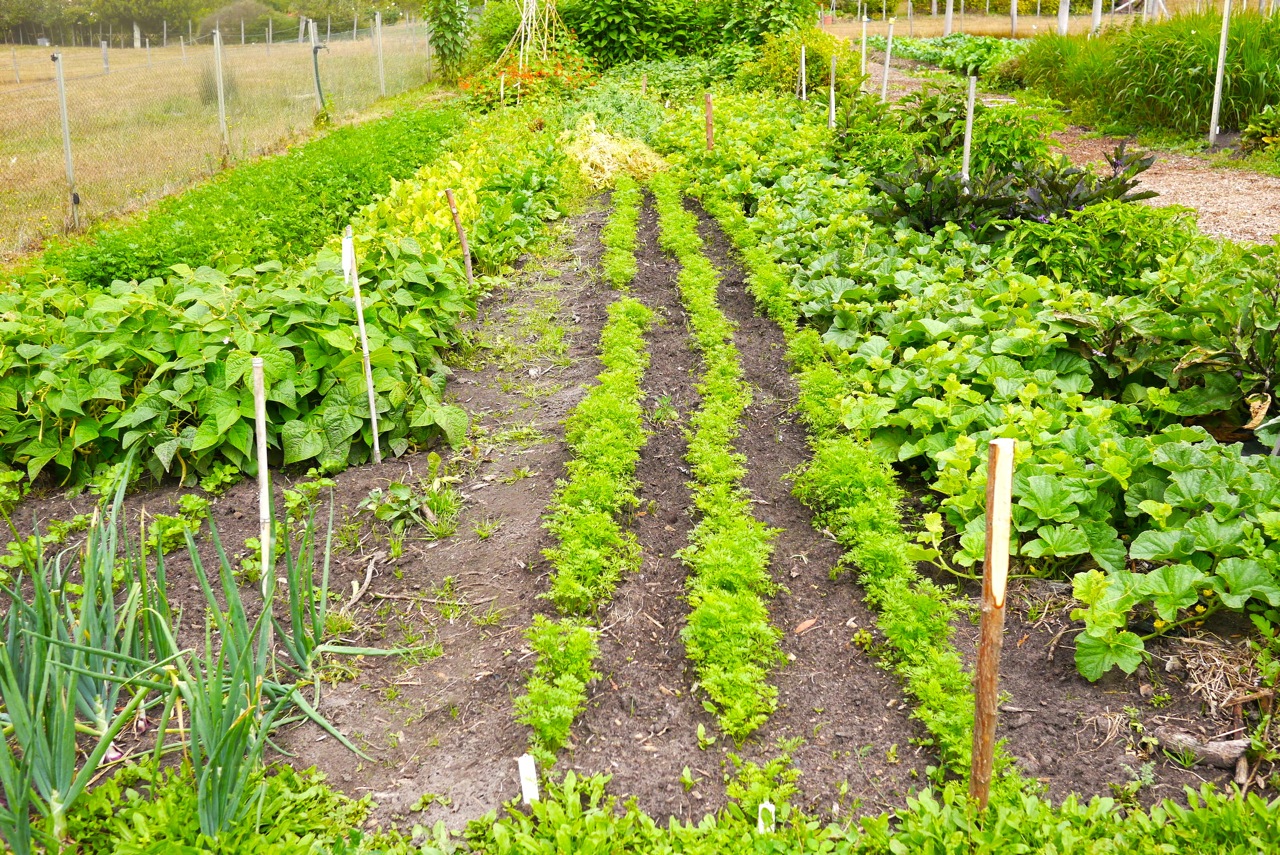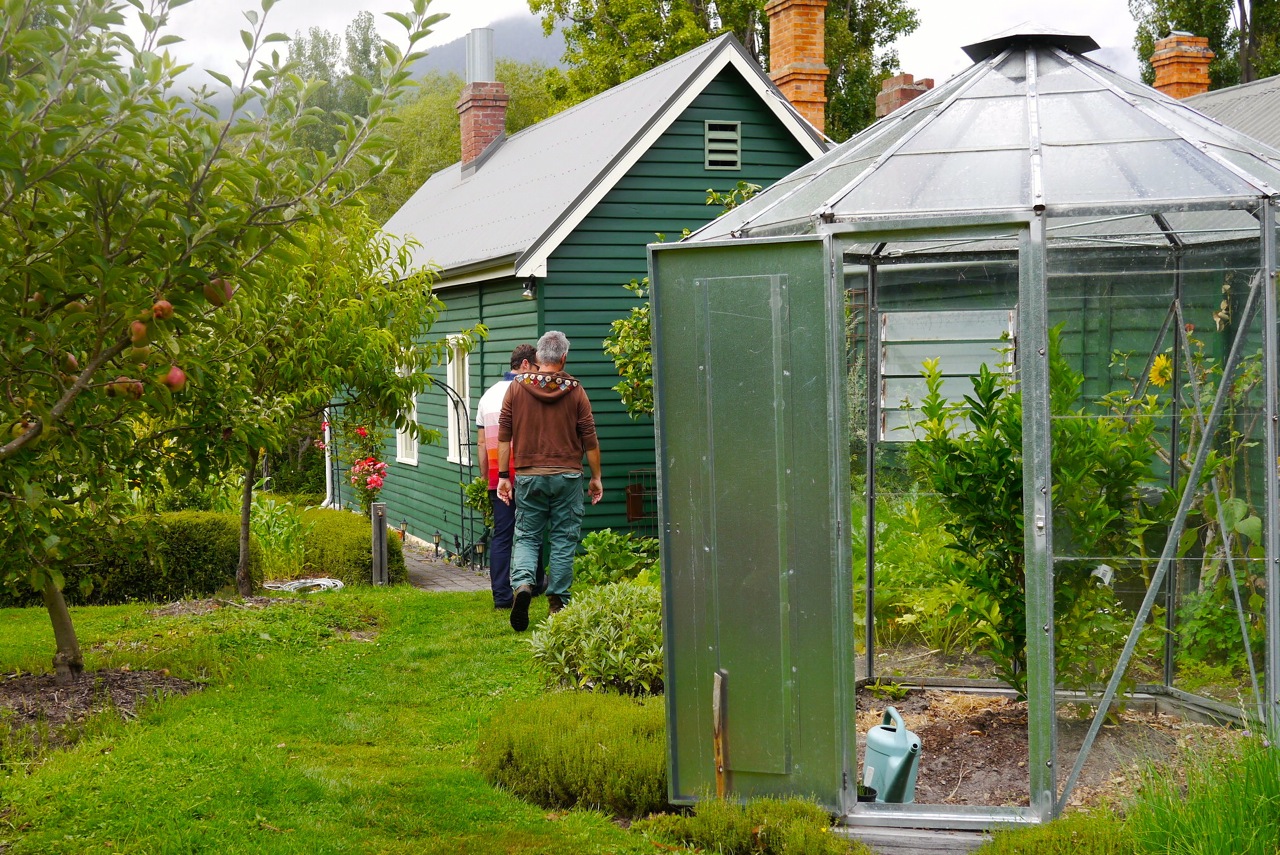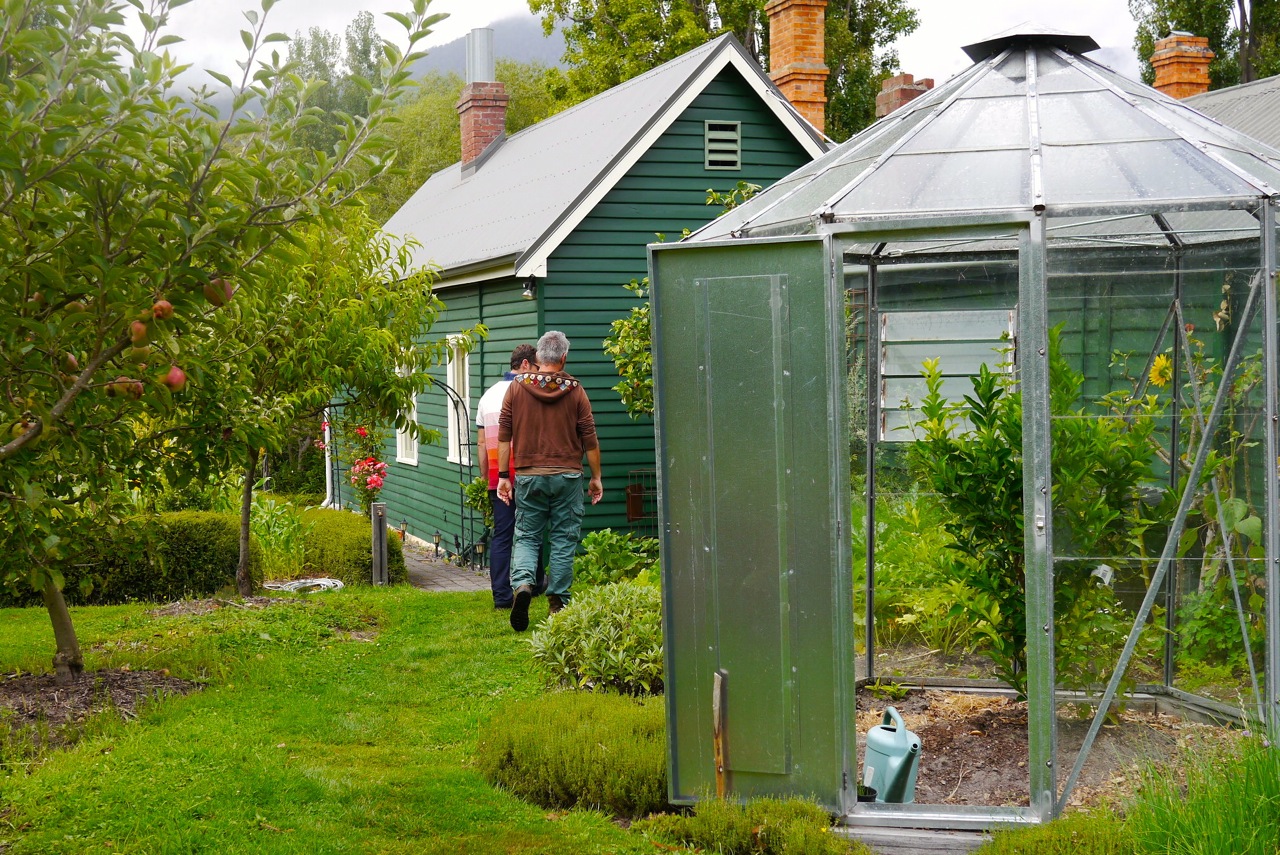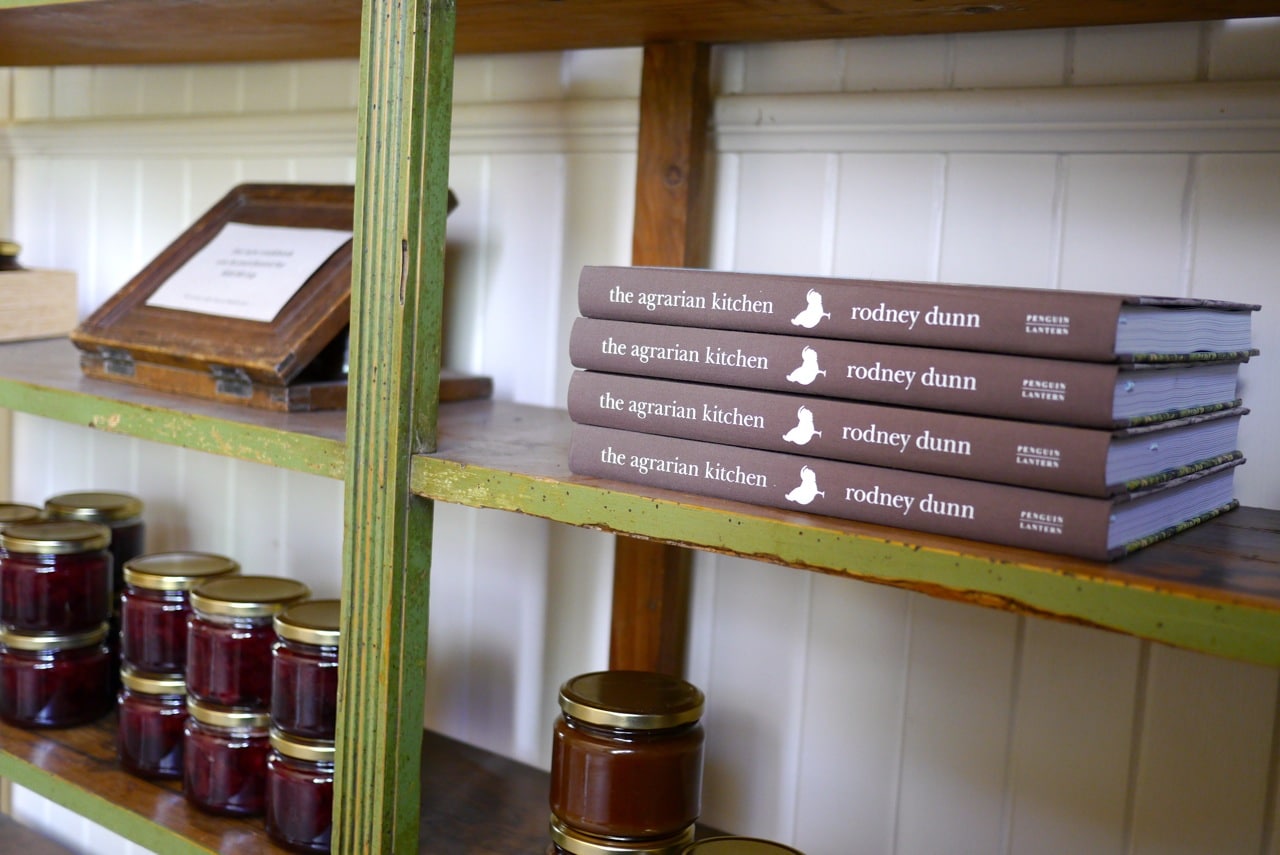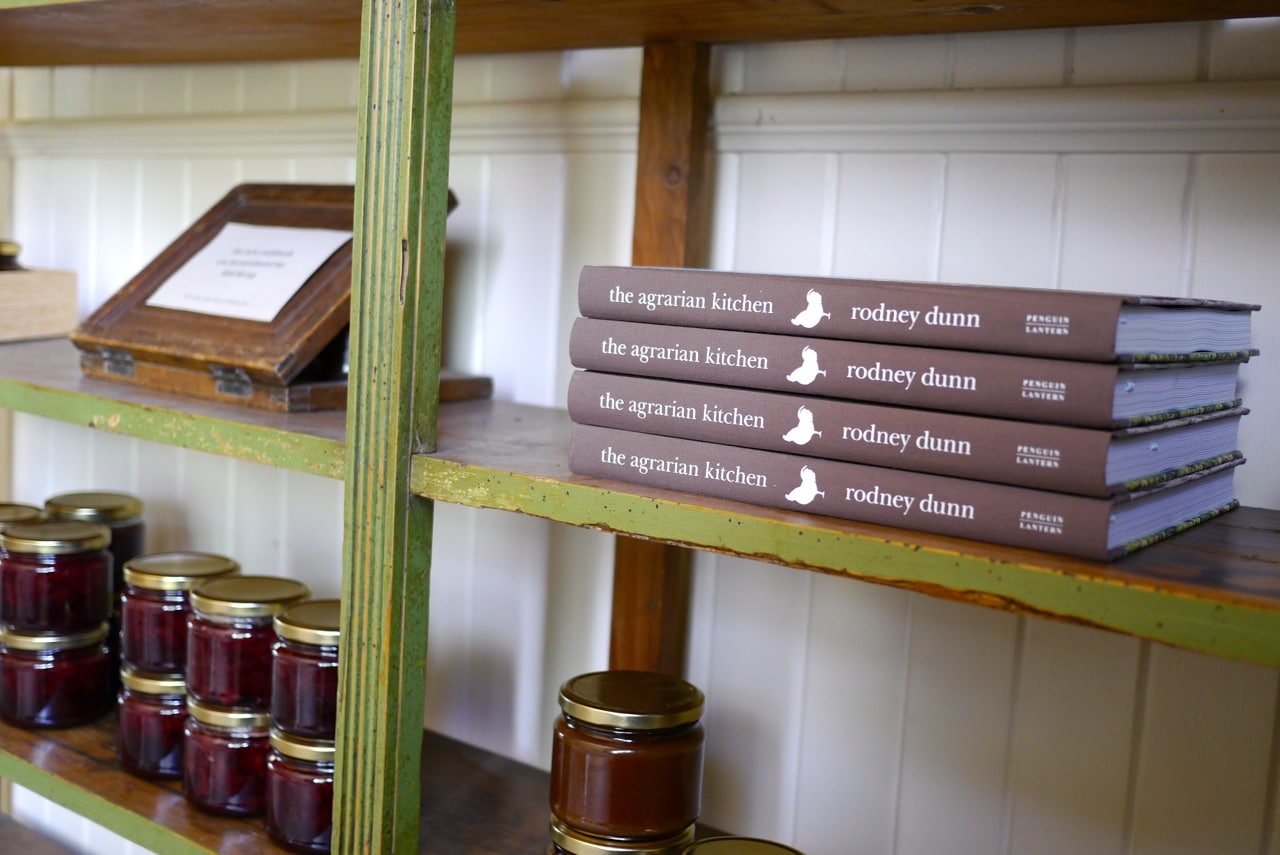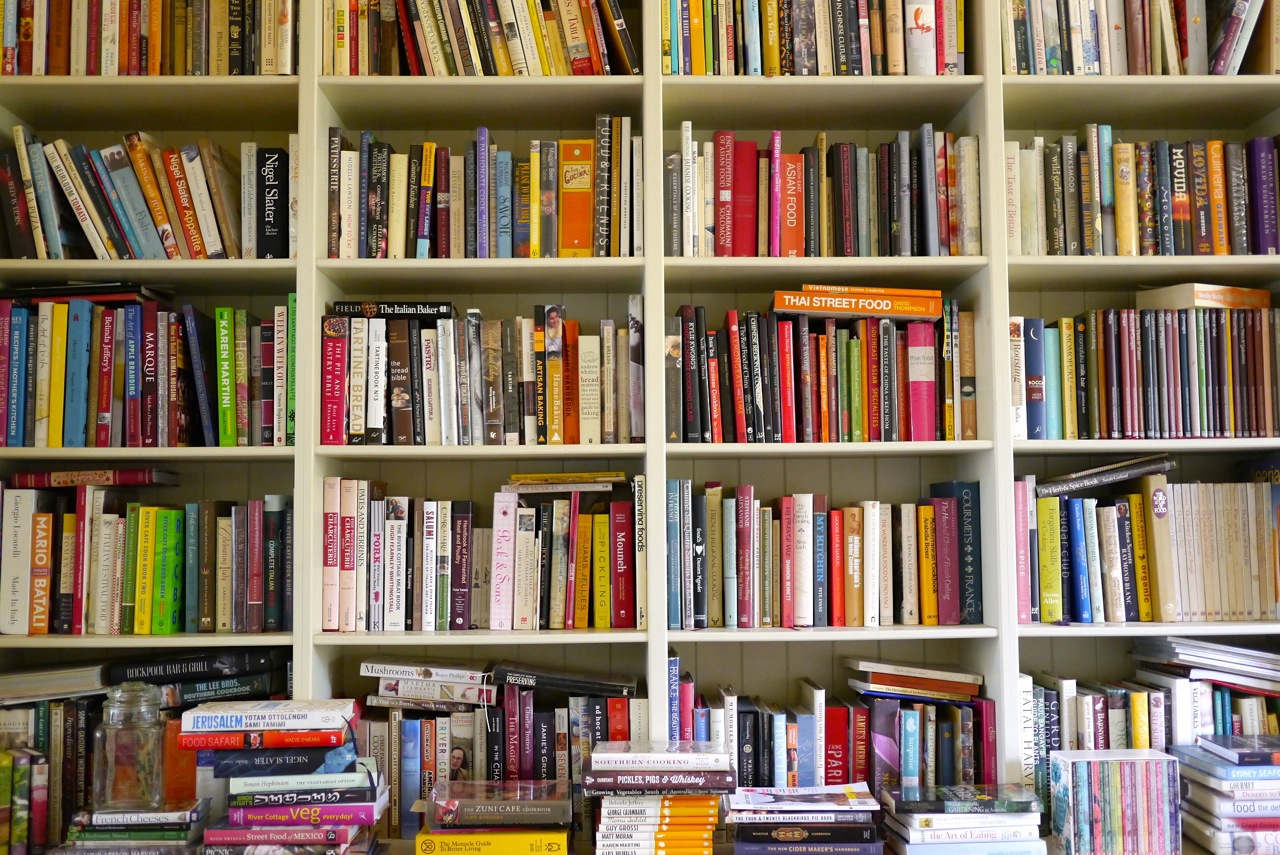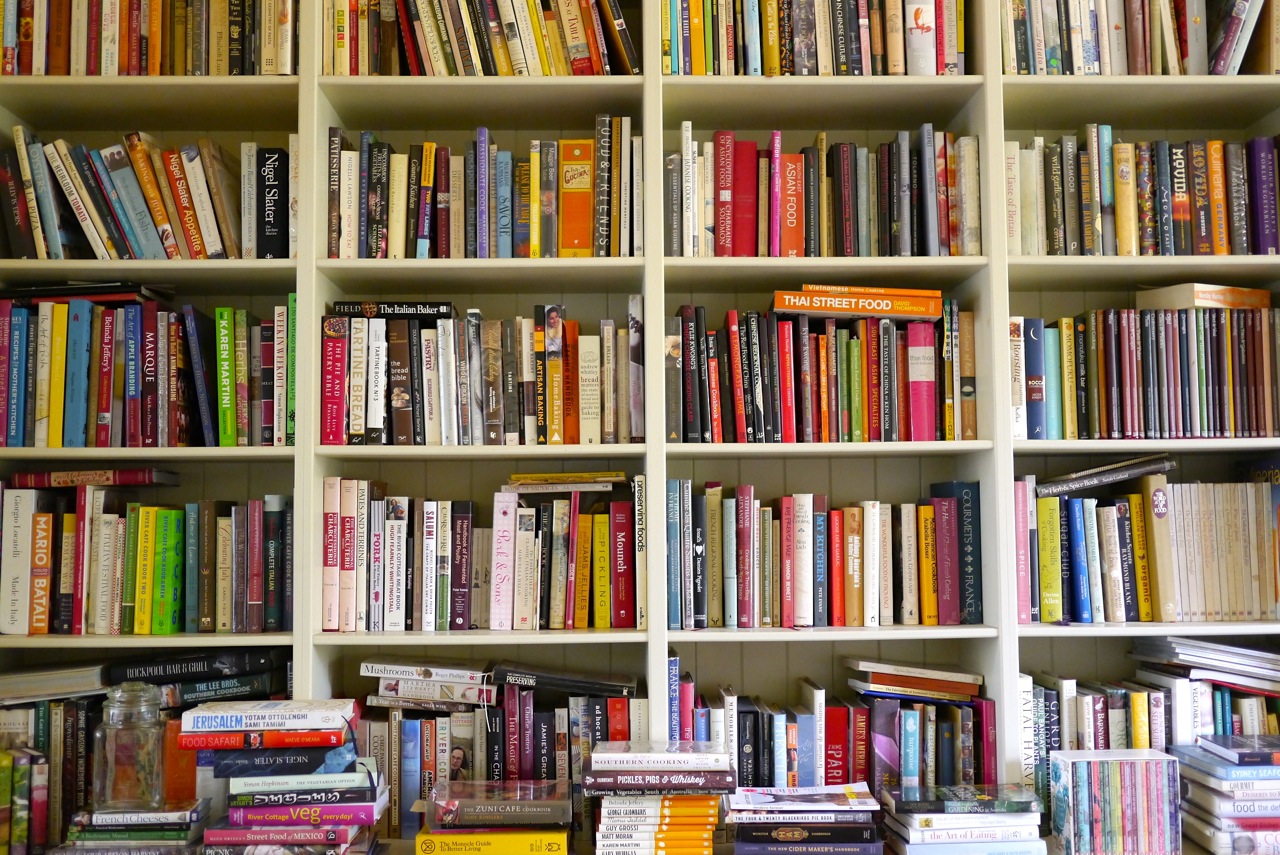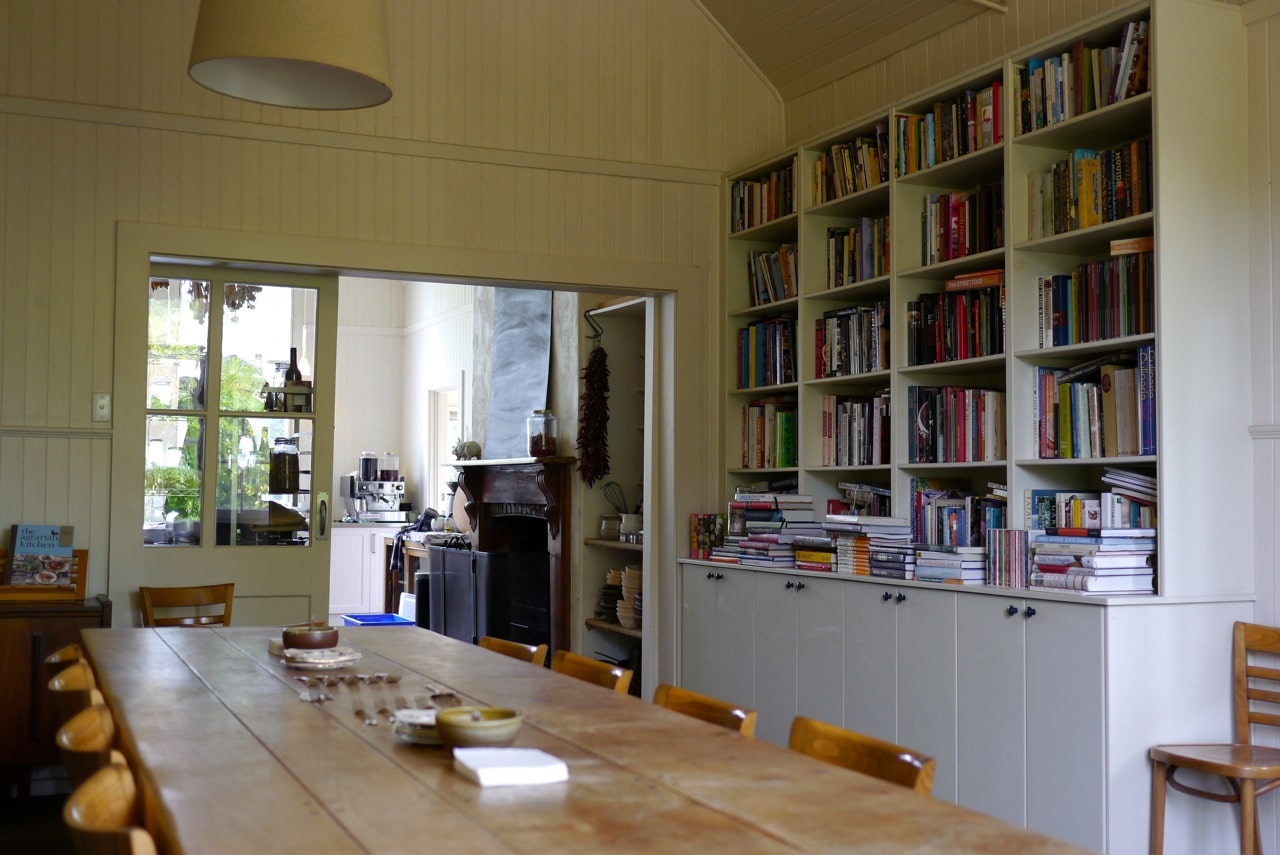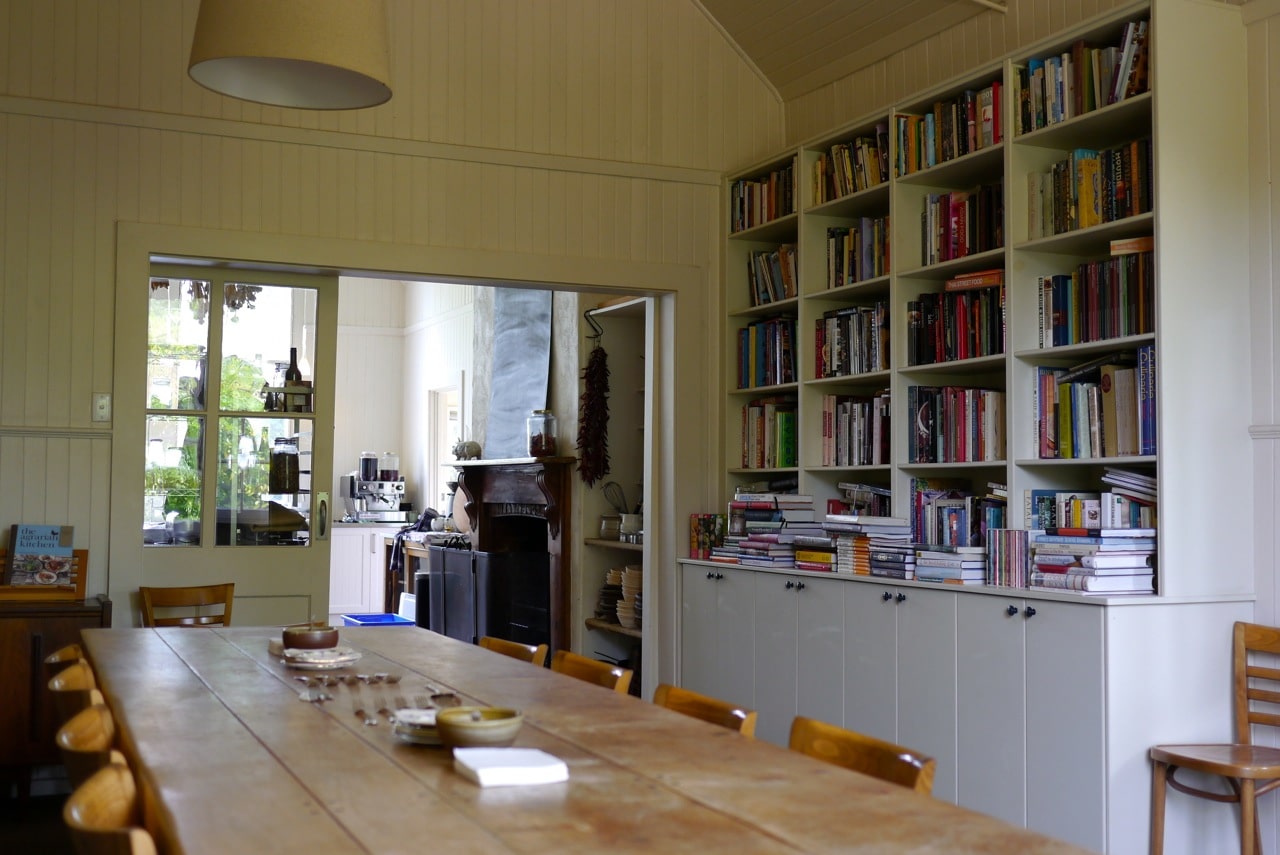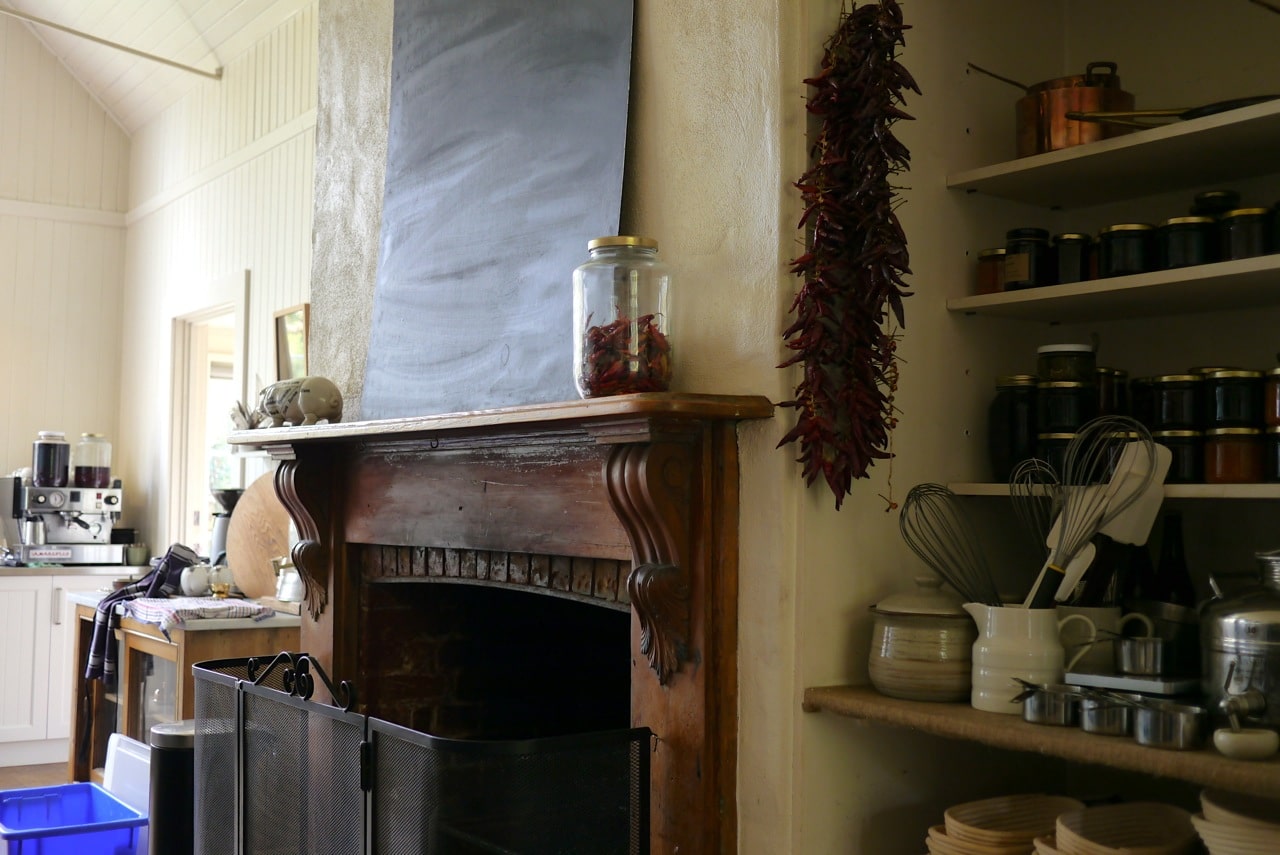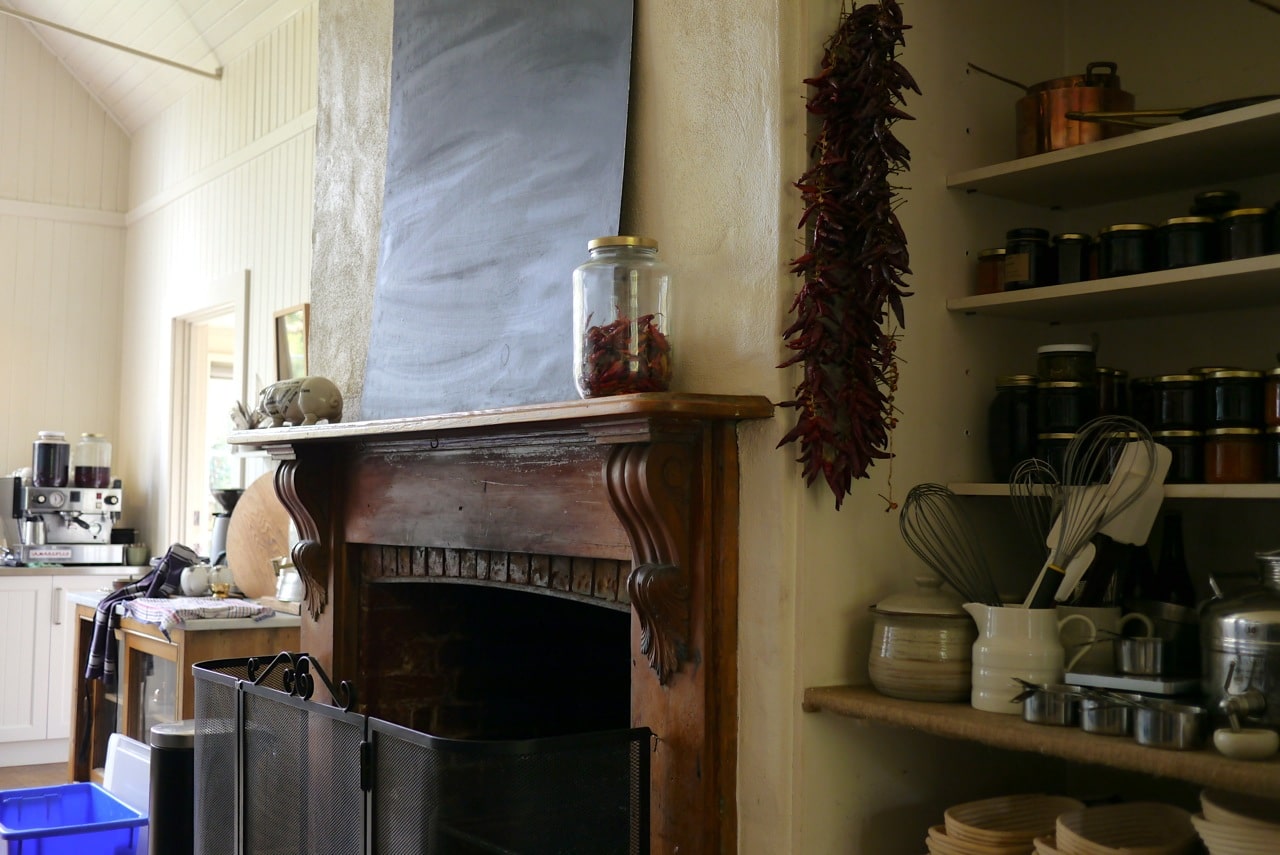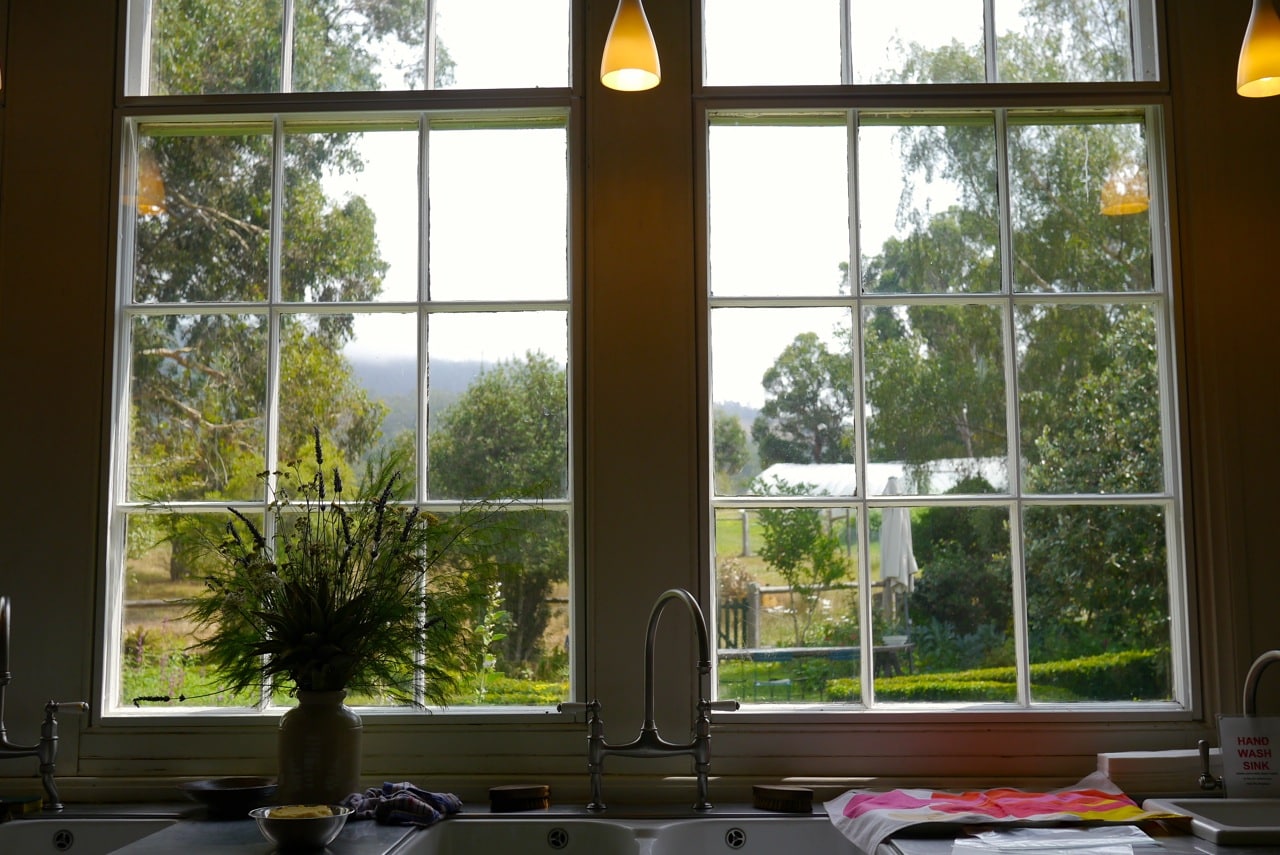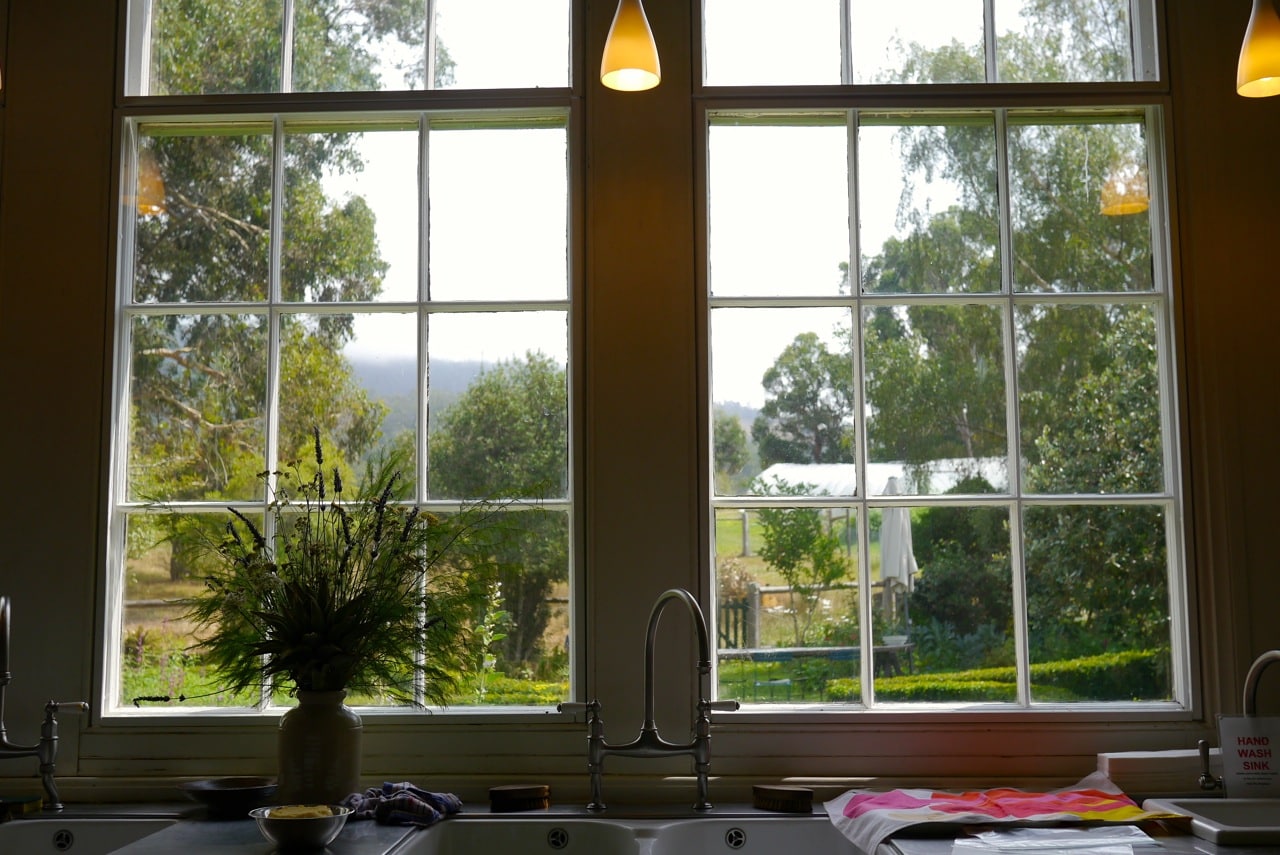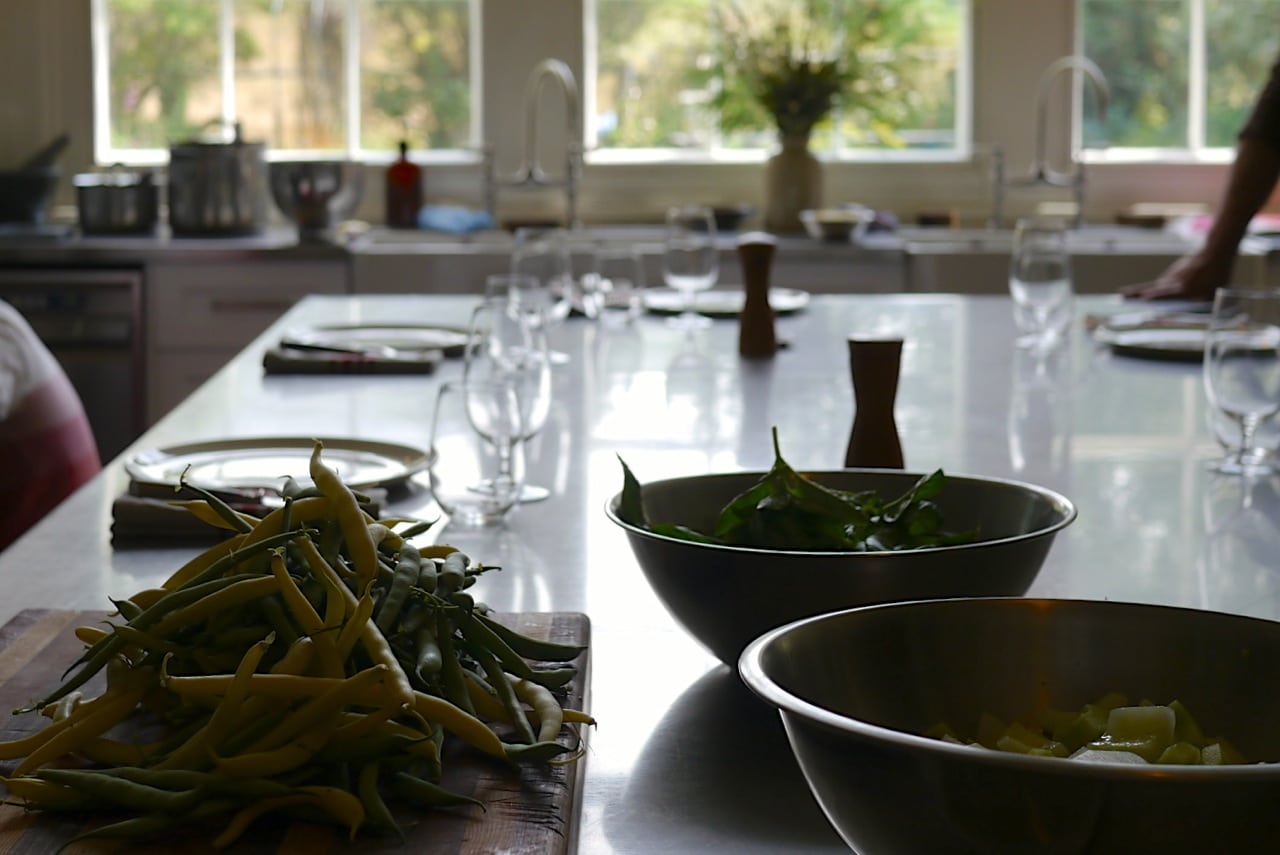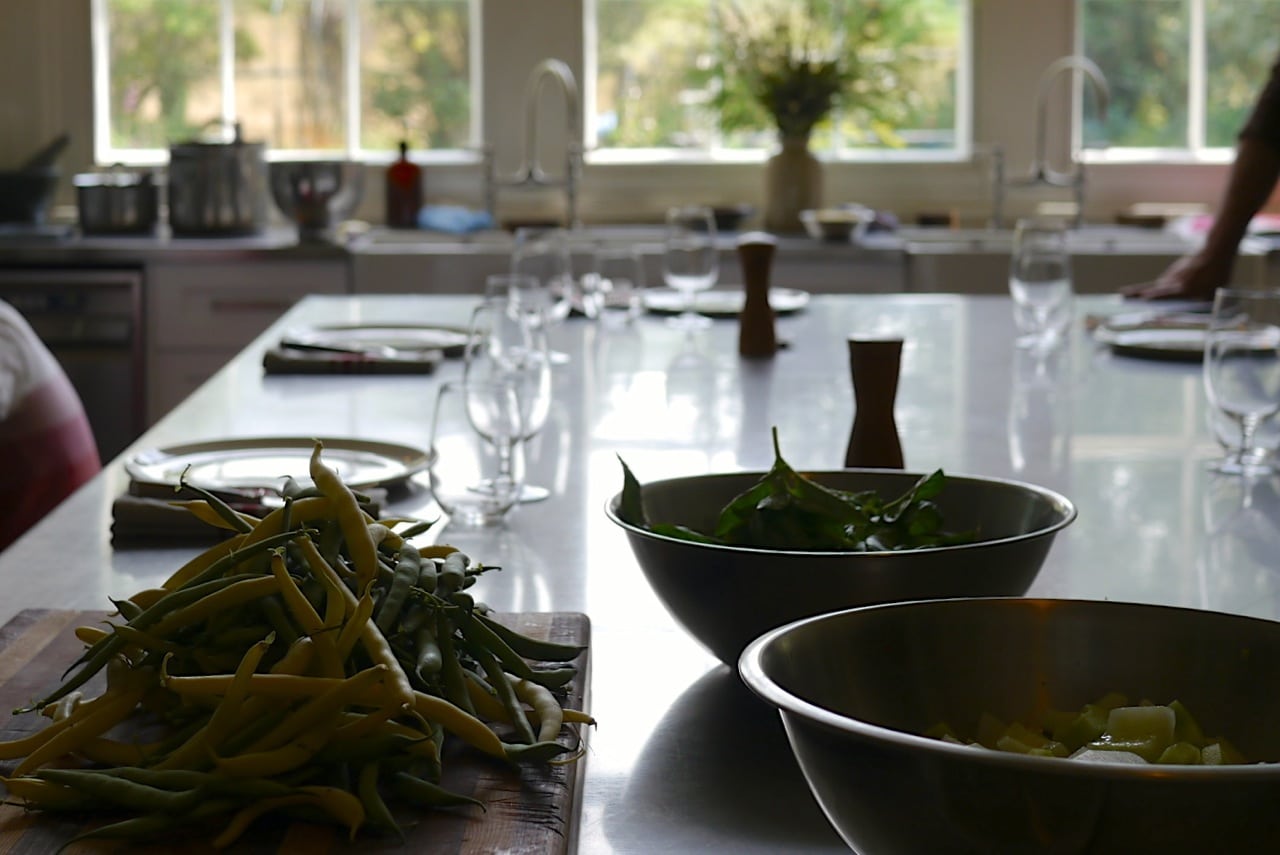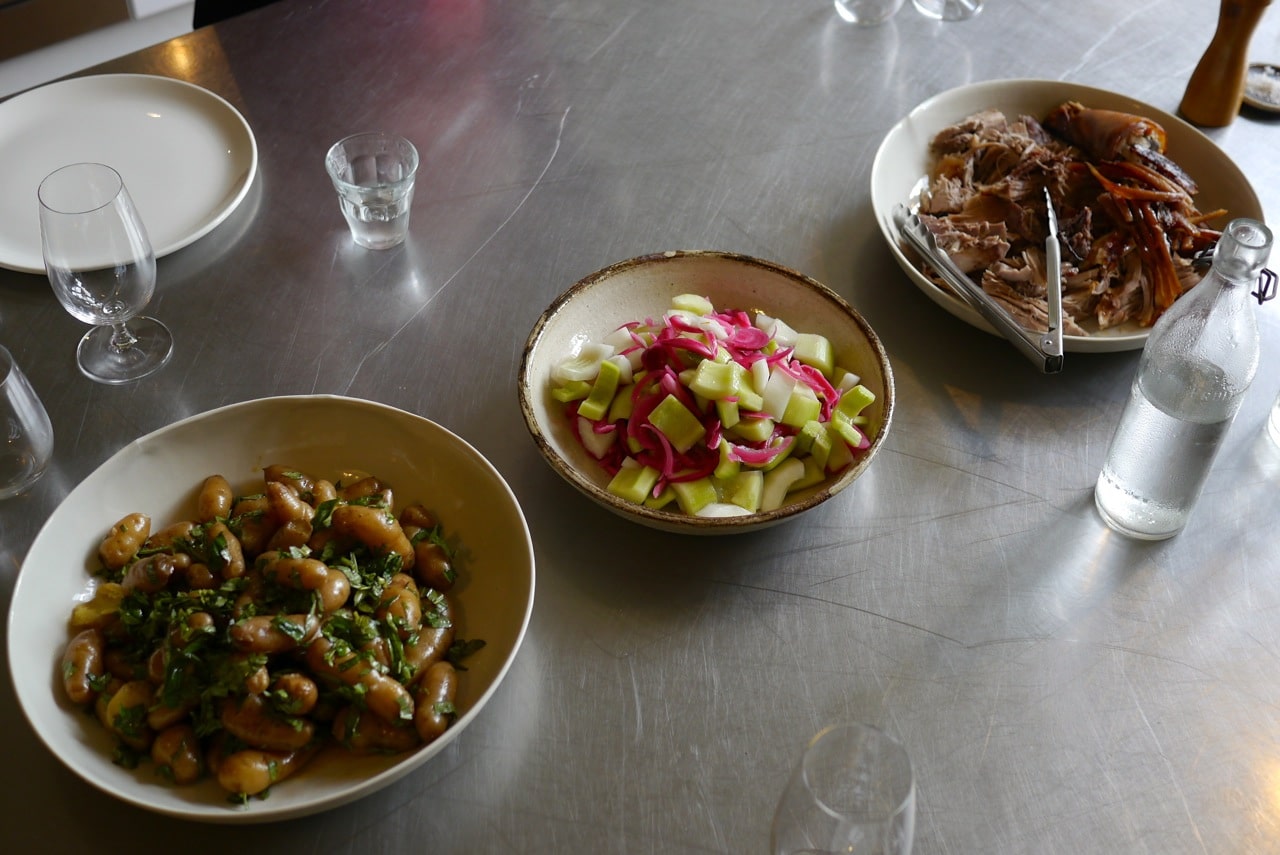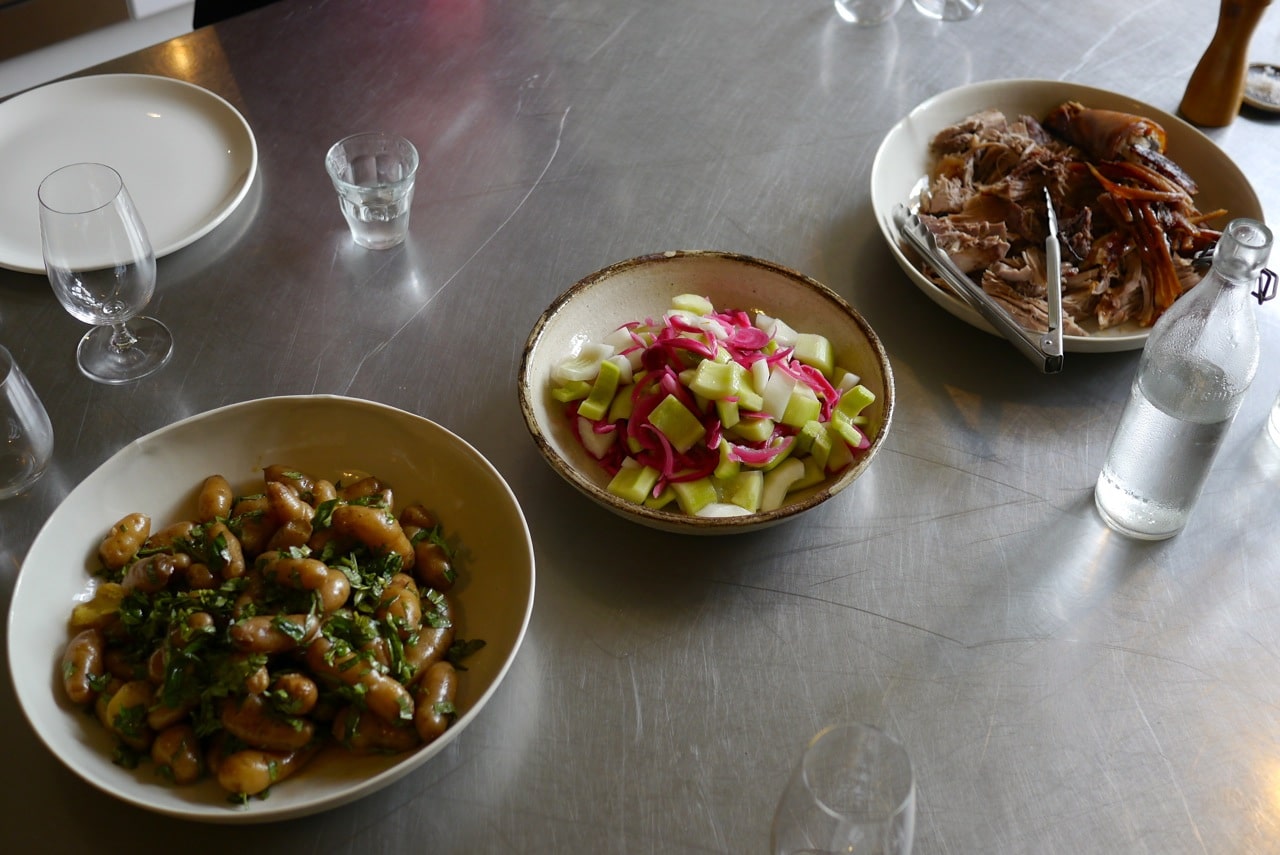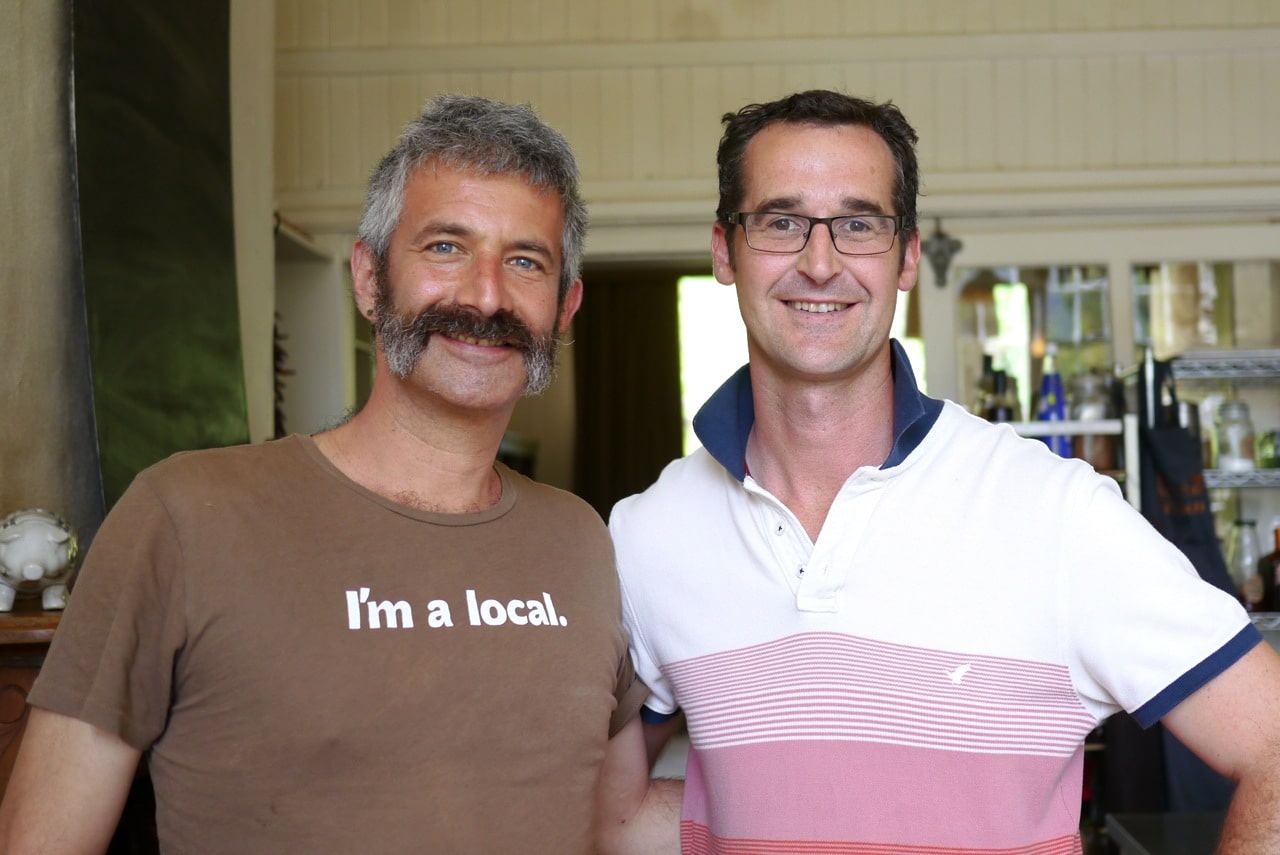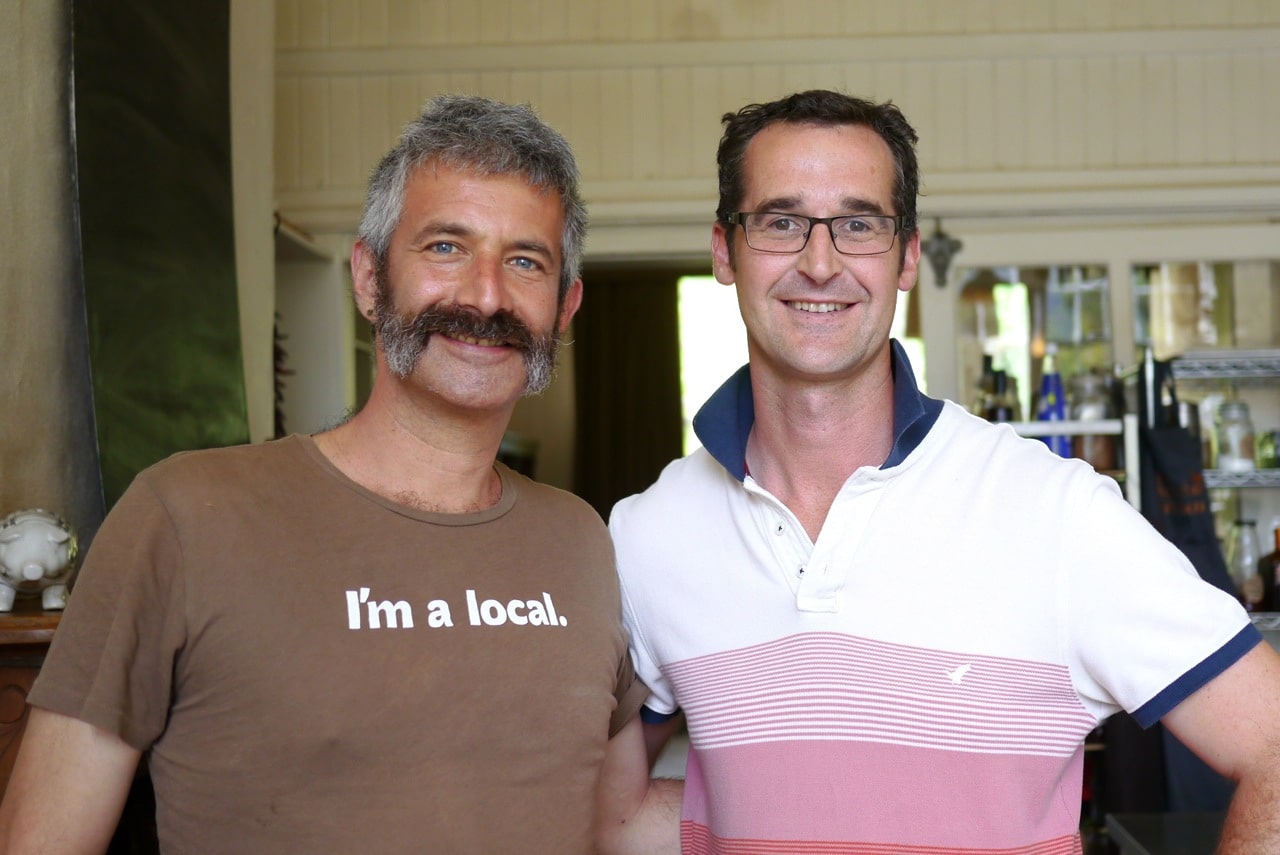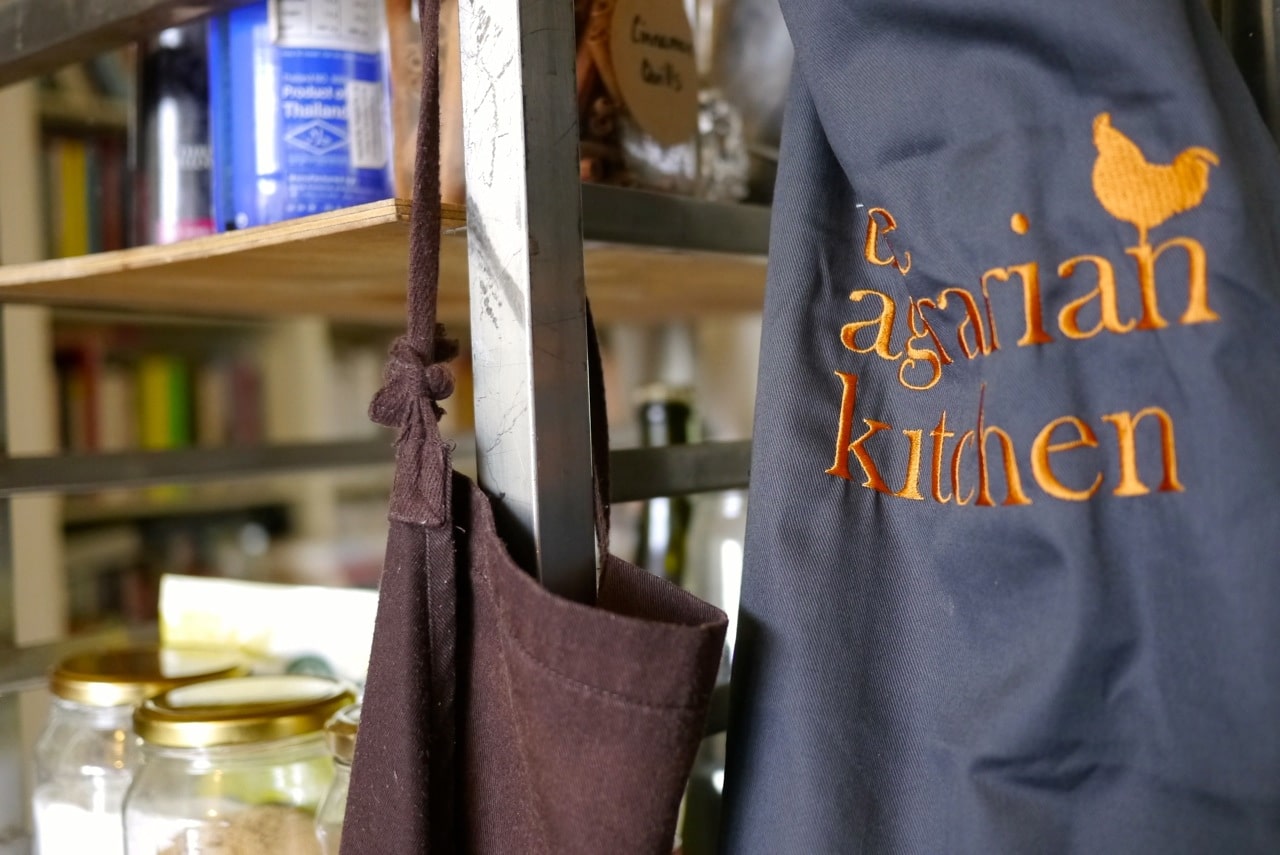 The Agrarian Kitchen is a bit like homesteading paradise. The luxury edition.
Having some small idea of what it takes to setup a teaching facility on a new small farm, I was, all the same, rather gobsmacked.
These guys have done a brilliant job at not only creating a beautiful workshop destination, but one with real guts, too.
They're trialling everything from small-scale grain crops to exotic tuber starch sources, on top of keeping an abundant garden of vegetable and fruit staple crops. There's a smokehouse, pigs, chickens, guinea fowl and also milking goats.
I think you can see what I'm talking about from my hastily-snapped pictures. The place is just gorgeous…
In the market for giving your loved one a very special experience? Send them on down.  This place will make you smile. And their workshop program is as funky as it gets.
Also check out their beautiful new book The Agrarian Kitchen  which you can get from their website or in any good bookstore (in Australia, anyway).
Big thanks to Rodney for lunch, and also for the wonderful ferments that we enjoyed the next day at Sandor's Hobart workshop. Go The Agrarian Kitchen!