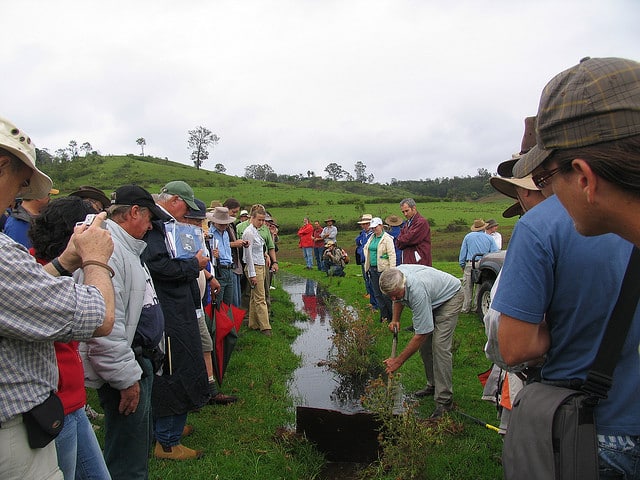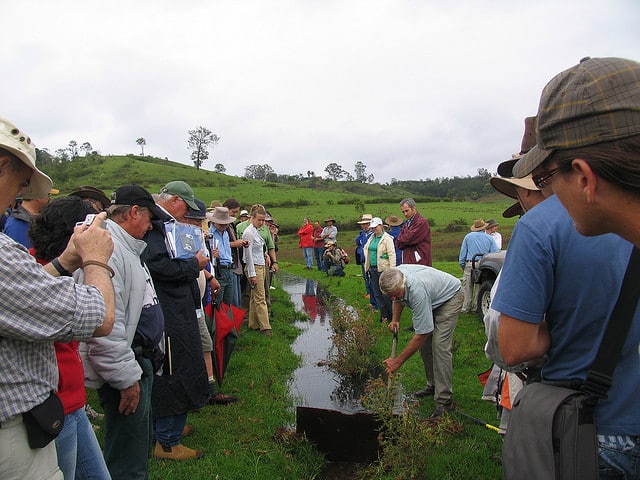 Want to check out a keyline farm designed by P.A. Yeomans in western Sydney? Here's your chance.
As part of  The Yeomans Project, our friends Lucas and Ian are hosting a field trip to the extremely interesting property 'Oaks Orgaincs' on May 4th… 
We first visited this deeply interesting property in January 2010 as part of a Keyline Design course we ran – the property had been designed by P.A.Yeomans in the mid 20th century as is still managed in a way that incorporates keyline farming.
In the spirit of art meets farming, you can go have a look at this very special place with a busload of convivial types, stewarded by Lucas and Ian.
It doesnt matter if you're coming at concepts like keyline farming from an art, a permaculture or a farming perspective – you're welcome either way.
Tickets for the bus trip are here...
More info: