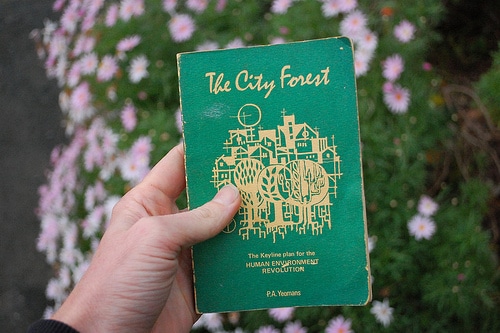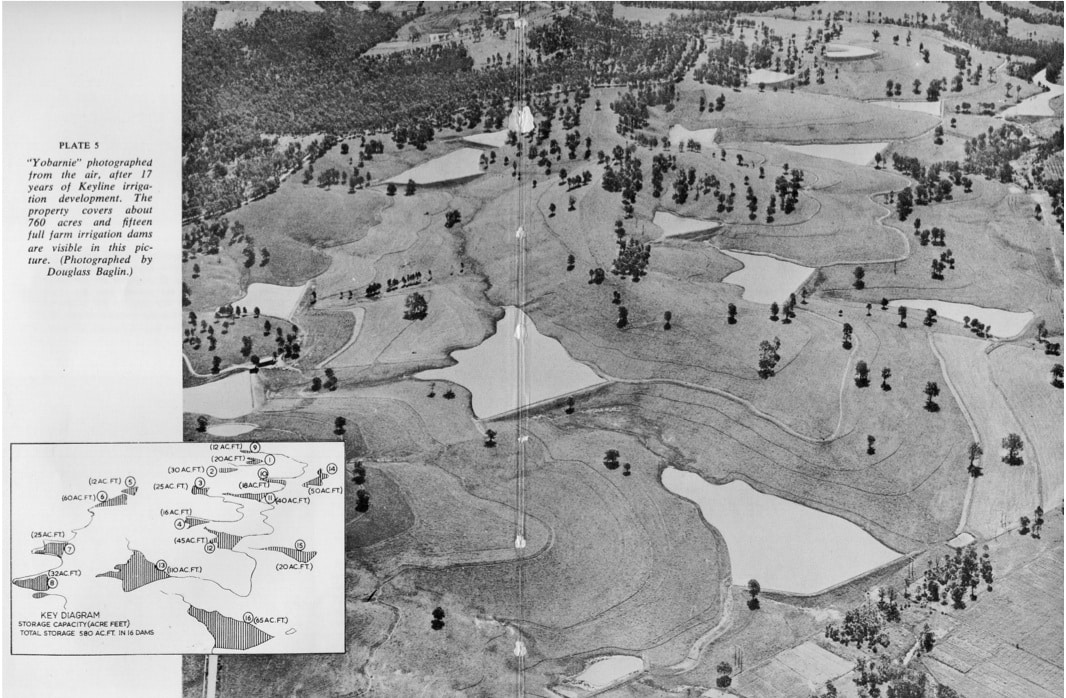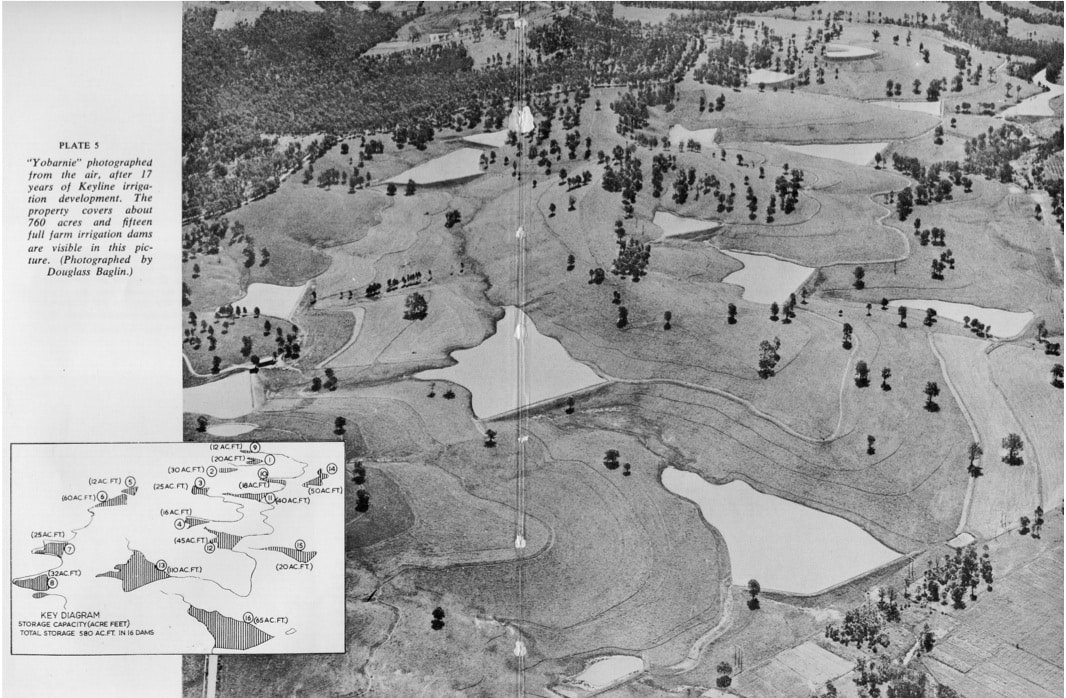 Percy Arnold Yeomans was a visionary farmer who could read the Australian landscape in a way unheard of, before or since. He designed water into landscape and drought-proofed farms, designed a sub-soil Keyline Plow, and generally left a massive legacy of knowledge and implemented design.
In 1975, a conceptual artist decided the Art Gallery of NSW should do a massive exhibition on Yeomans and his Keyline Design concepts, as they were much more pertinent to the future of Australia than the 'Land Art' of the time, which specialized in digging large holes for no discernible reason.
Ian Milliss was (and still is) an artist living in Sydney who was in the 1970s struck with Yeomans work, and decided it deserved as high a profile in public life as any high-brow art of the day. The AGNSW, at the time, agreed. A major exhibition (complete with plow) was planned.
But then the board of trustees stepped in, and things got interesting… the 1975 exhibition was cancelled because the trustees of the AGNSW felt that it resembled too closely an "agricultural trade show.
Ian Milliss has, over 3 decades later, teamed up with another Sydney artist (and one of our favourite people) Lucas Ihlein to re-visit this particular incident, and the place where the grit of art somehow fits with the humus of regenerative agricultural visionaries.
P.A.Yeomans' was the originator of Keyline Design, a unique set of observations and design methodologies to design and store water into the Australian landscape. He was a landscape whisperer and a visionary, and if you study Permaculture you'll come across his work pretty quickly.
The Yeomans Project – an investigation of the work of P.A. Yeomans is therefore a really truly interesting contemporary art project. I'm not just saying that because they like us, either.
Ever since we started at Milkwood we've been torn between the awesomeness of farming and the need to somehow render what we're experiencing artistically. Our main problem reconciling these two needs has been the lack of hours in the day. And parenthood. But enough about us.
This project is the sort of discourse we need more of. Farming is art. Art is farming. And as Ian Milliss says:
1. Art is action which changes the culture.
2. This action can be undertaken by anyone.
And in the words of Percy Arnold Yeomans himself: "a successful Human Environment Revolution will depend on youth and the 'rebel' farmer." – The City Forest: The Keyline Plan for the Human Environment Revolution. P.A.Yeomans, 1971.
After 3 years of working with Darren Doherty to deliver Keyline Design education to farmers in NSW, I am so excited to see such a sharp crew examining Yeomans amazing work from a fresh perspective. More than that, I'm extra excited to see new permaculture/art alliances. Can't wait to see where it all goes…
And a very classic video that came into our collective keeping at our Jan 2010 Keyline Design Course in Western Sydney via Geoff Booth…
This is perhaps one of the oldest known films on the Keyline concept filmed on PA Yeomans' former farm 'Nevallan' circa 1955. Its somewhat remarkable from a few perspectives:
* It was produced by a Bank
* It was made at a time when fertiliser technology in agriculture was promising subsidised fertility out of a bag as opposed to conscious design and management of the natural elements
* It is 55 years on and we still have landscapes that rapidly shed water, soils that are eroding, rural communities shrinking, cities not feeding and watering themselves etc. etc. etc. (Darren Doherty)

I don't know where this project will go, but I do know that the artists involved are independent thinkers who relish in revealing the beauty of the everyday object, thought and gesture. They are also both intrigued with regenerative agriculture in how it reflects and influences the vanguard of society's values, something well worth thinking about…
The Yeomans Project – an investigation of the work of P.A. Yeomans is therefore well worth following on that basis alone. Add to that Lucas's (and maybe Ian's also, but I know Lucas best) excellent humor and unique perspective on, well, just about everything, and you have the makings for a very interesting project. Percy would be proud.
Resources:
Thanks to Lucas Ihlein and Darren Doherty for the images, and to Geoff Booth for making the above video available to us all.
Related posts: