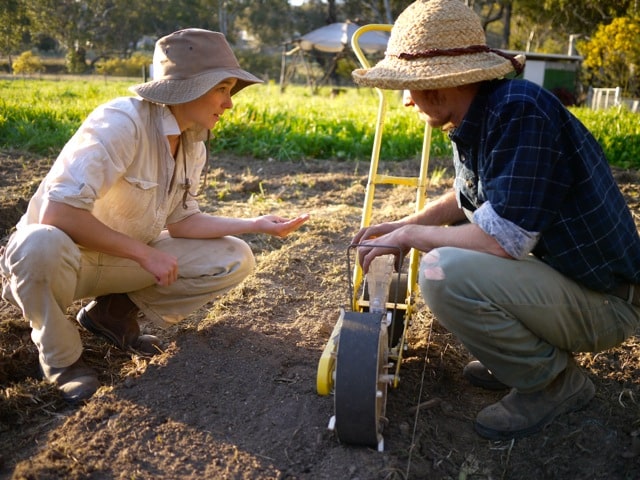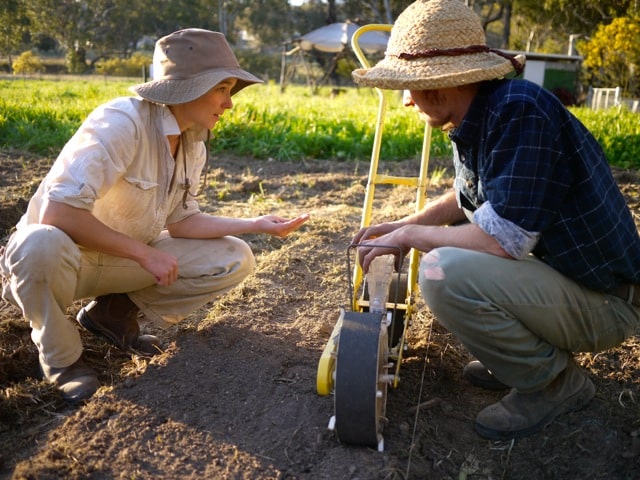 An organic market gardener's toolkit is their best friend – the right tools can turn a 50-minute job into a five minute one.
There's a huge range of tools that can be put to valuable use in a market garden, but there certainly seems to be a certain bunch that tend to get pulled out of the shed day-to-day and put to good use – the old faithful, if you will.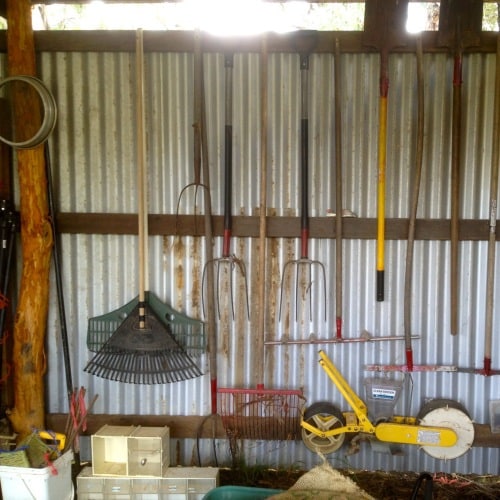 So we asked market garden pro, Michael Hewins what his top five are.
Michael was our lead teacher on our Organic Market Gardening and Serious Backyard Veggies courses back and has spent many years growing vegetables, including recently managing the Milkwood market garden in Mudgee, and working with the folks at Common2Us in Dural.
He found it a little tricky choosing only five given there's a lot of tools he has a soft spot for, but in the end he did. These are the ones he uses most, some of them day-to-day – in no particular order.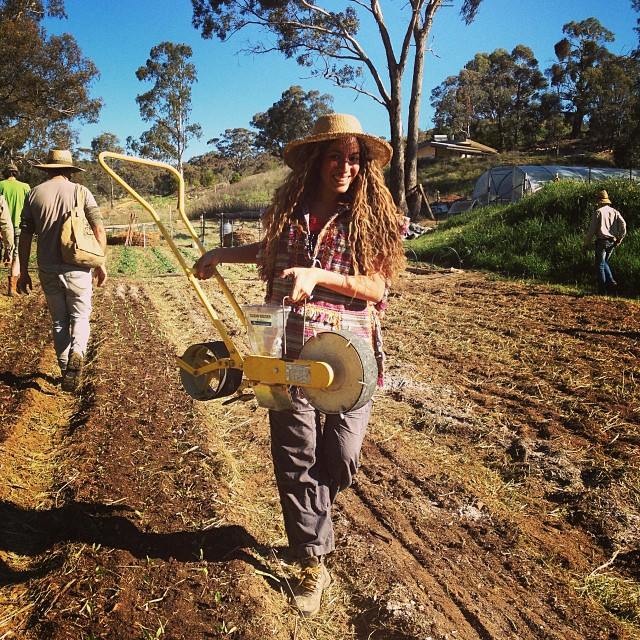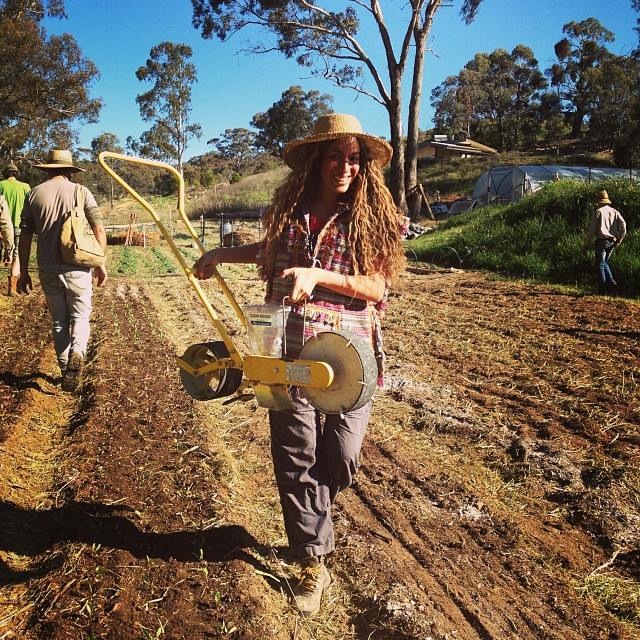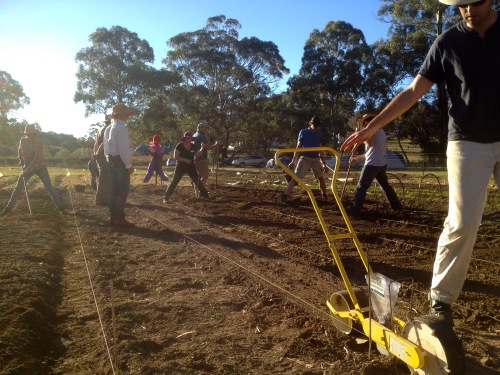 1. Precision seeder
These guys allow you to make a much quicker job of sowing seeds in beds by using a cog system to automatically distributing seeds at various distances and depths.
"As the seeder works across the surface of the bed, it does many actions at once, ploughing an accurate width and depth, dropping a seed, covering it over, tamping it down and marking your row."
Michael also says that with your seeds sown properly by one of these tools it can help make all future labour oriented tasks – such as weeding, side dressing and harvesting – that little bit more efficient. It can also host attachments such as fertiliser hoppers.
"I love the accuracy of this tool. After sowing crops by hand for many seasons, you realise instantly how effective it is. Every seed is distributed at the correct depth (depending on the soil structure) and perfectly in a neat row.
Gone are the days of bending over, all day, to sow seed!"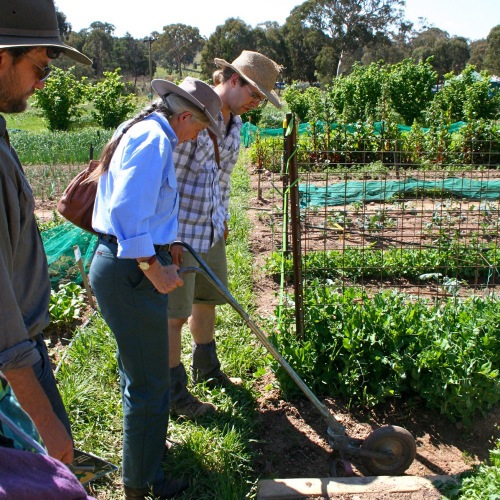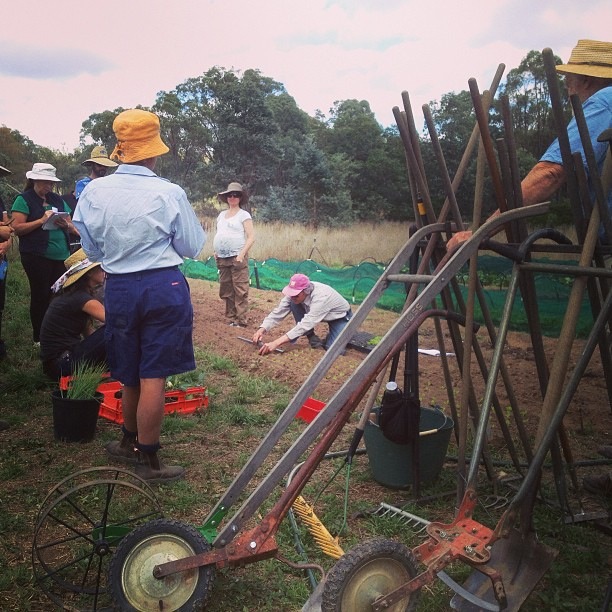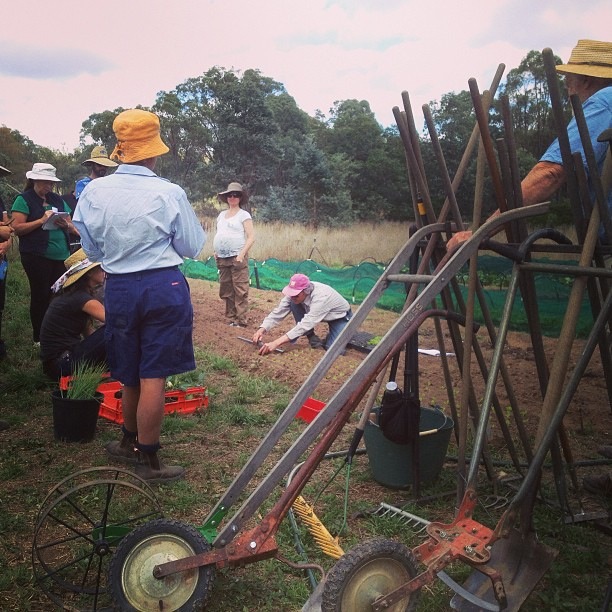 2. Wheel Hoe
The humble old wheel hoe has been around for a long time – since the early days of modern agriculture. But that by no means makes it any less relevant or awesome
today.
"It has to be easily one of the most valued and used tools in the market garden, to perform tasks like weeding, cultivating, hilling and furrowing.
For a hand tool, the rate at which the wheel hoe can perform these tasks is second to none – close to half the time, with a fraction of energy.
In the market garden the common task a wheel hoe will perform would be weeding, but they can also be used to hill certain crops like leeks, make furrows for plantings (mostly large tuberous crops) and break up soil surface layers of established beds to re-sow or transplant."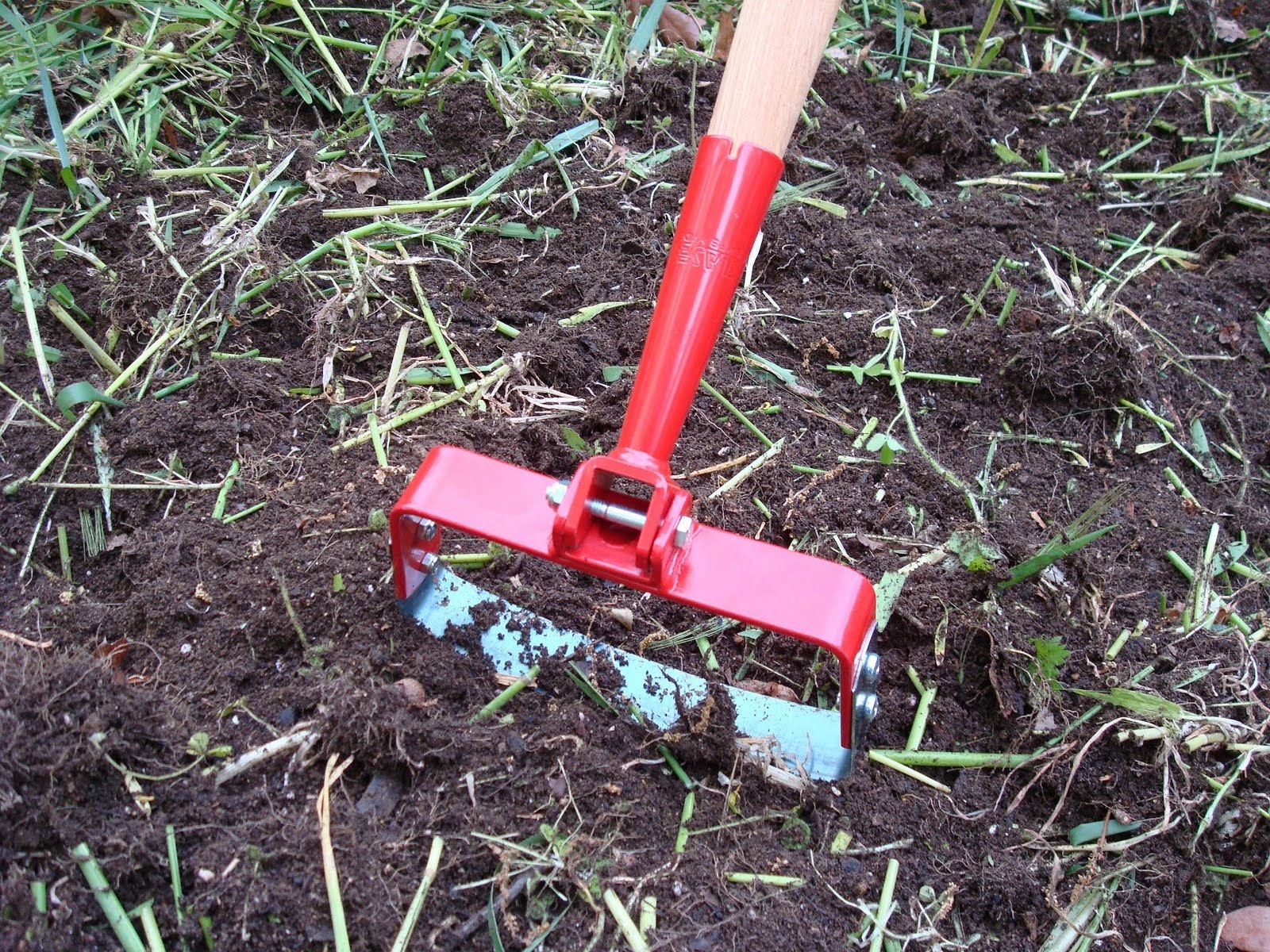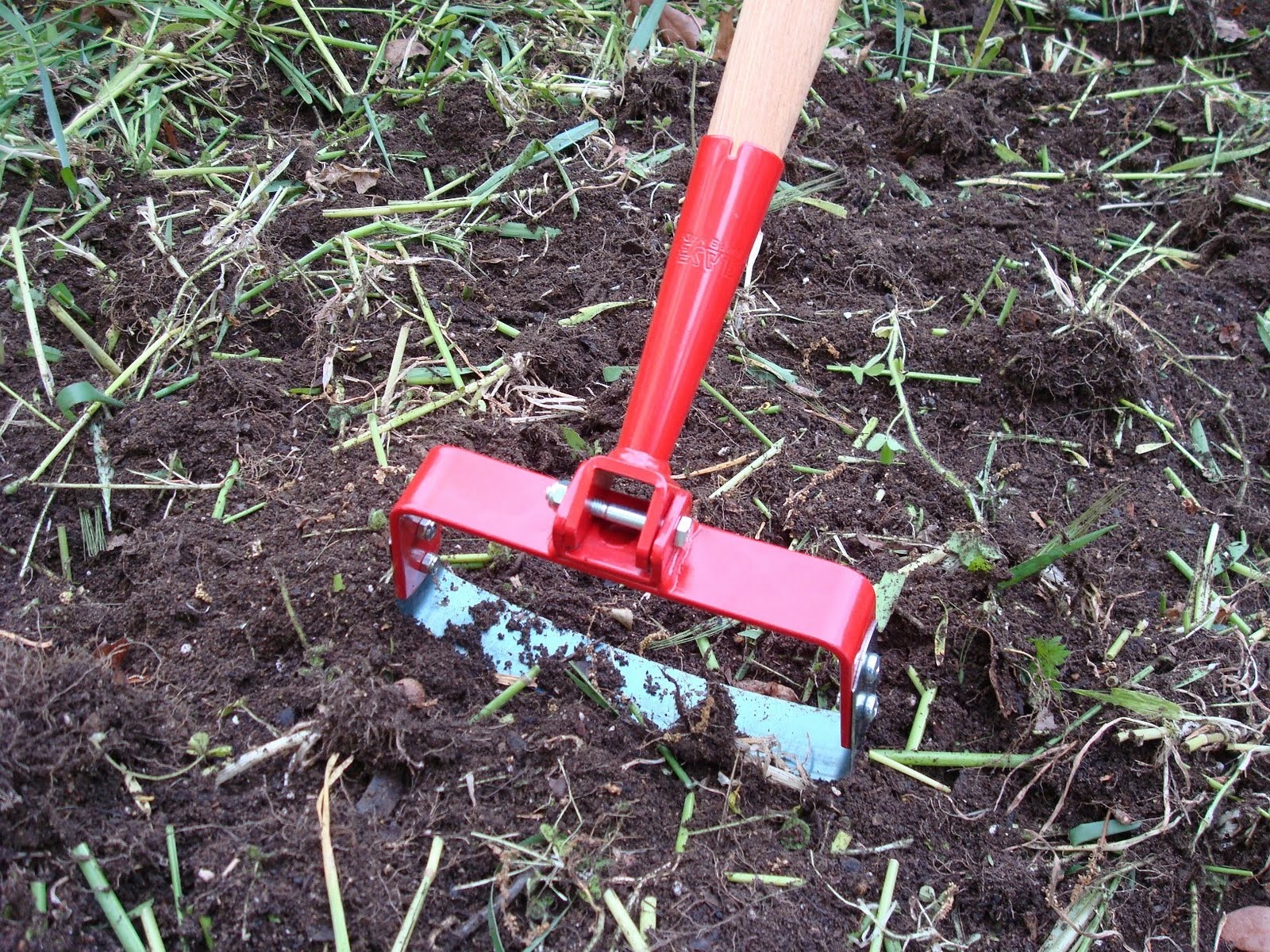 3. Oscillating Stirrup Hoe
As its name suggests, this hoe oscillates its stirrup back and forth to weed a bed, combining the handy actions of both push and pull hoes.
It's simple to use (a little like sweeping with a broom) and a hell of a lot easier on the back and thighs than hand weeding.
Michael had no qualms in calling this one of his favourite tools.
"The blade cuts right below the surface of the soil to slice through the weeds root system or throw the whole weed to the surface. It works well in different soil types but is well suited to a soil with a higher level of clay."
It's also perfect for those post-downpour weeding outbursts.
"Another quirk I like about this tool is it can be used in slightly wetter soil as it doesn't tend to 'gum' up as with other weeding hoes."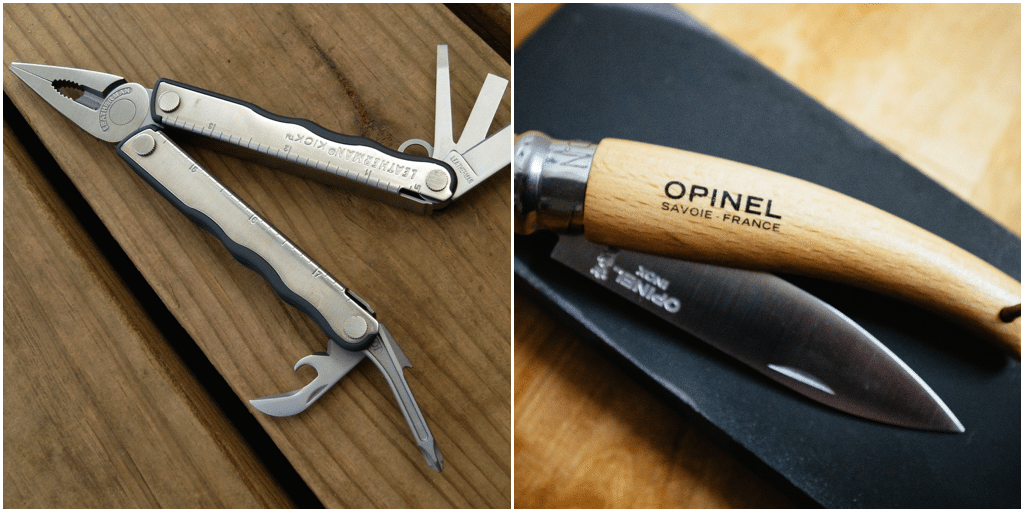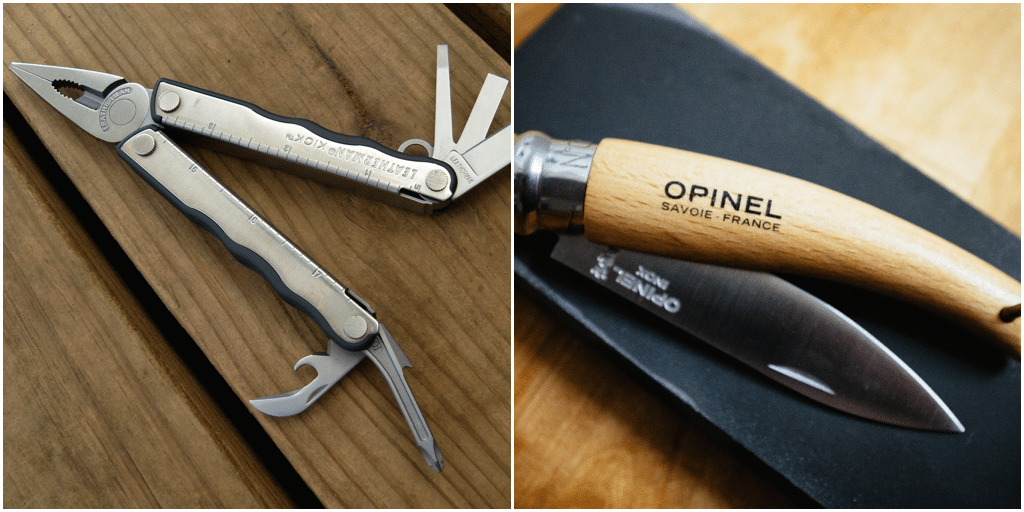 4. Multi Tool/Pocket Knife & Field Knife
The everything tool. MacGyver eat your heart out.
"My multi tool – I use a Leatherman – is with me at all times and used daily if not hourly. It has a wide range of gizmos that perform anything from cutting a piece of drip line to opening a beer at the end of the day. I feel naked without this tool and carry it in a leather pouch almost everywhere I go."
A good harvest tool is also a must have for any gardener! "Another important knife is the harvest or field knife. I currently use an Opinel.
The carbon steel blade sharpens so fine you can shave with it, it holds its edge for a long time, the handle is ergonomically curved, it's light and easy to use."
And of course, keeping them sharp is a must. "A knife is only as good as its edge. I use a tungsten carbide sharpening system made by Lansky."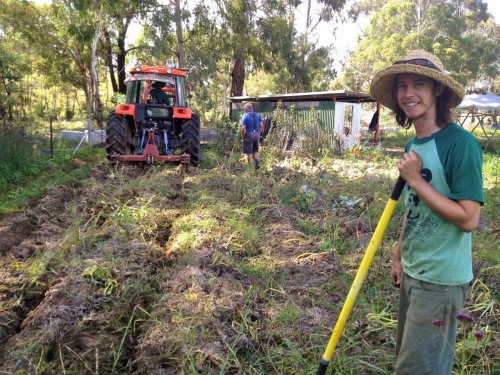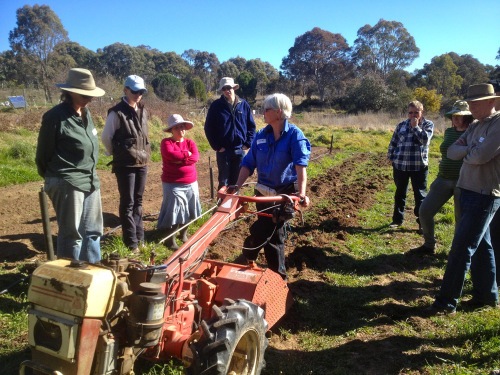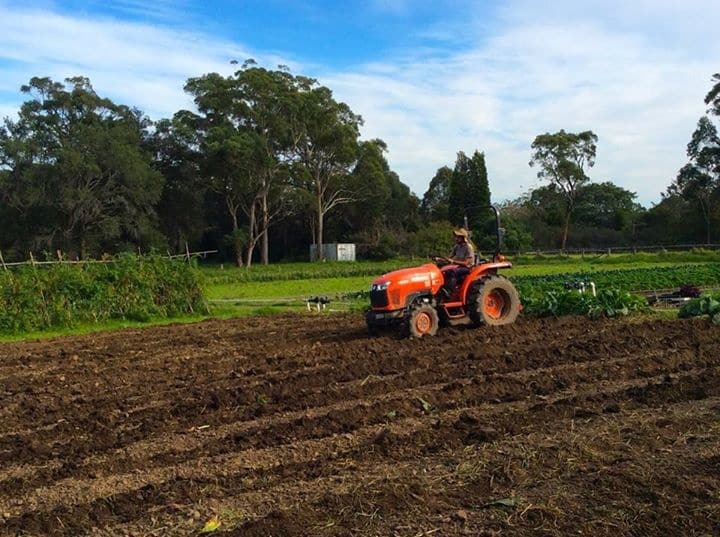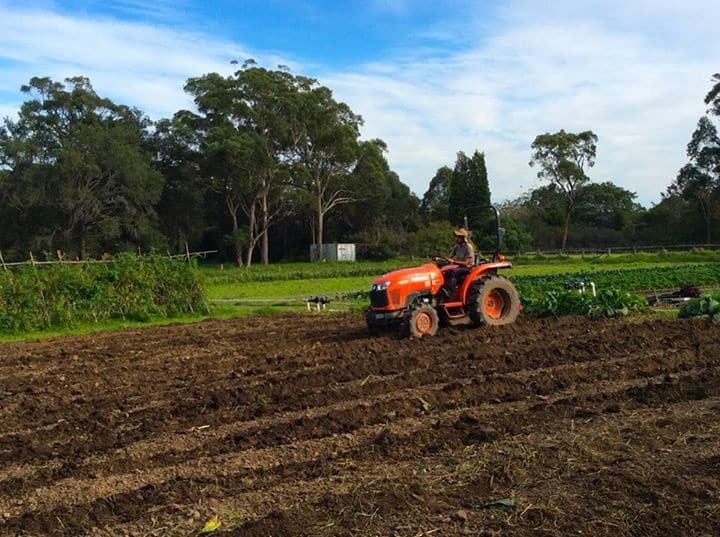 5. Tractor
Depending on the size of your market garden, Michael is keen on a little bit of machinery for keeping up efficiency. Both walk-behind and ride on tractors can be a truly beautiful addition to an enterprise.
He hasn't always used one, and may not always, but is currently finding it useful where he is at Common2Us.
"A reliable tractor is kinda a must-have for running a viable, efficient, successful market garden.
It has the ability to perform a massive range of tasks depending on its size, horsepower, attached implement and intended design. After working for many years with only hand tools, a small tractor is a blessing.
It's a piece of modern technology that works appropriately and efficiently to meet the scale required to stay viable in a competitive market place.
To give you an idea, one person using only hand tools can take anywhere between 25 – 45 minutes to prepare from scratch a 15 m long fine seedbed to transplant or sow. It takes one pass with a tractor to prepare the same.
For all that efficiency though, they do have their downsides.
They're loud, smelly, heavy and cumbersome, they break, they compact the soil and create a range of conditions that often require the use of the tractor more to alleviate or reduce the problem, they are expensive and can be quite dangerous."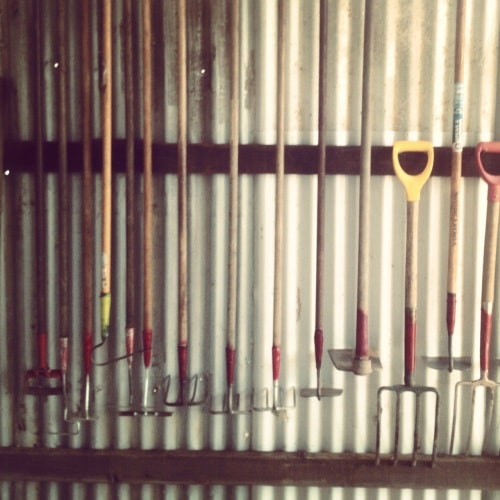 Michael's top tips for tool care
* Keep them out of the weather, hang them up.
* Keep them clean of dry crusted soil, which can corrode the metal. A quick dunk in water and a wire brush off is good enough.
* Keep any moving parts lubricated.
* Use them for their intended purpose.
* Keep the handles oiled and sealed. Give the handle a light sand and rub linseed oil into the wood to seal. A light coating of beeswax once the linseed has been absorbed is also beneficial.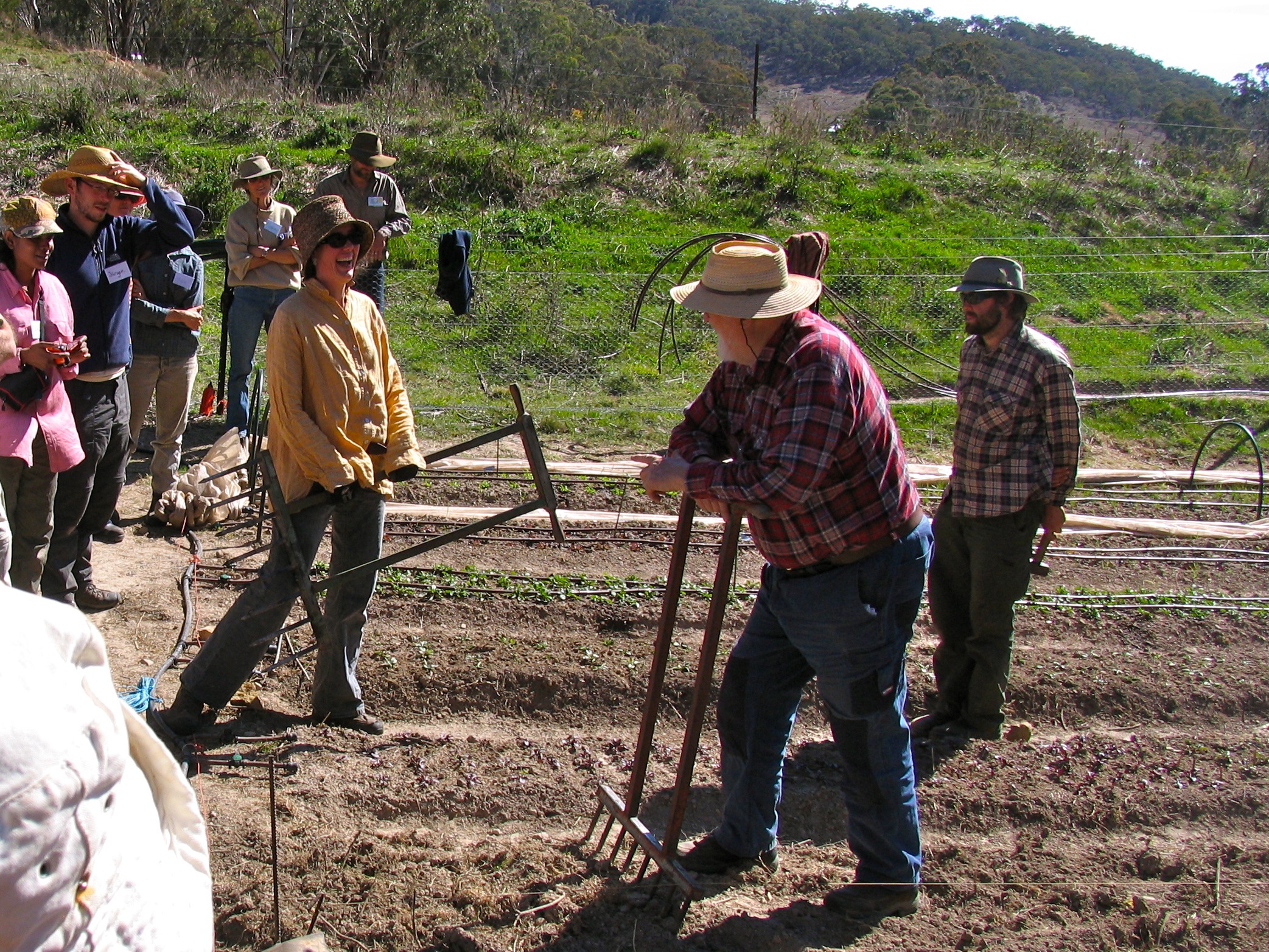 Where to get these tools
If you're in Australia, go directly to Allsun Farm's website – they've been selling awesome hand tools for organic market gardeners for decades. They know their stuff and are always happy to talk through your options and give advice.
If you're in the US, Johnny's Seeds is an employee-owned company with a huge array of hand tools for organic gardeners. Check them out.
Leatherman multitools and Opinel knives are readily available online.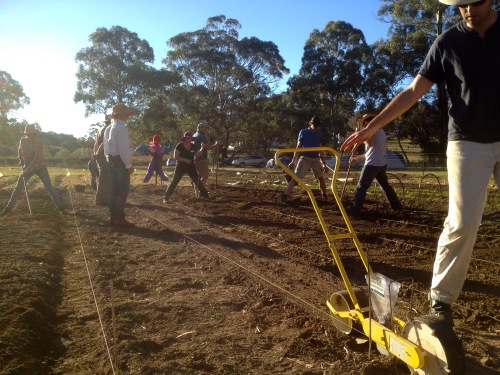 Lastly, a note on organic market gardening:
Why are the oscillating stirrup hoe and the wheel hoe listed above? Because organic market gardeners reduce weed load in their rows by weeding instead of spraying on herbicides.
This sort of regenerative behaviour protects soil health, human health, bee health, watershed health and more, and also increases the workload of the farmer.
And this is partly why you generally pay a bit more for organic veggies than their sad sprayed cousins.
Just a thought, for the next time conversation arises about the price of real food. It all comes down to the types of energy in for energy out. You can pay the farmer, or pay the doctor.
It's up to all of us to choose, and also to agitate for suppliers to grow the kind of food we want to feed our families. Or organise alternatives in the form of chemical-free food co-ops, CSA's, or whatever else works, where you are.
Happy growing! What are your most used tools?
All our market gardening resources are here…