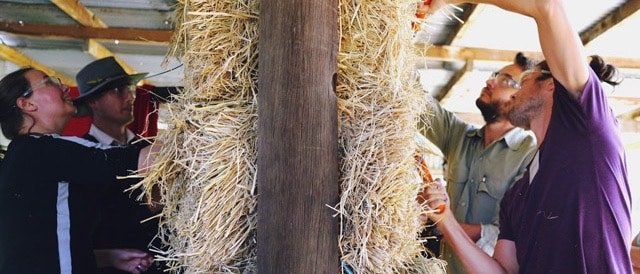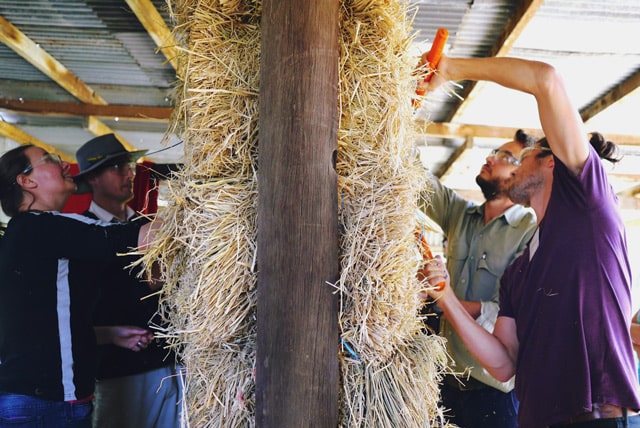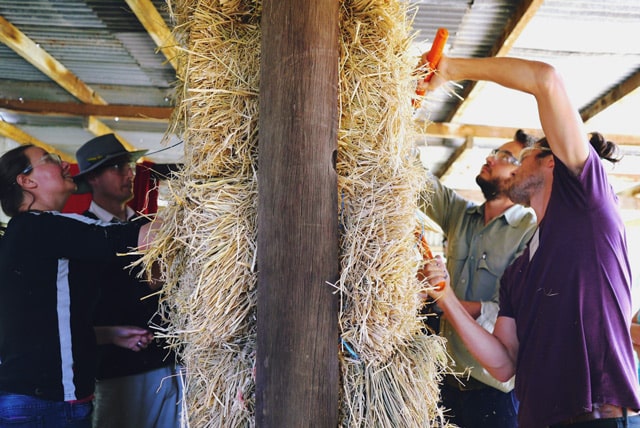 Natural Building is rather a broad subject. It takes in everything from strawbale building to cobb, light earth, rammed earth, roundwood construction, earth floors and mud and lime wall renders, just for starters.
We figure it's best to dive straight in, and get hands-on while you get your head around these different construction techniques. Here's some photos from our last Natural Building course, with a big crew of students doing just that…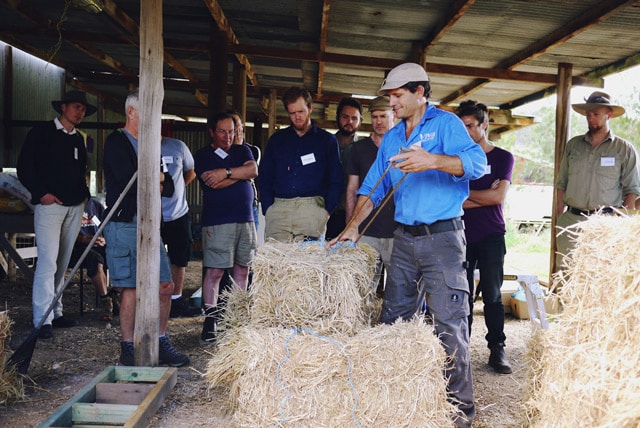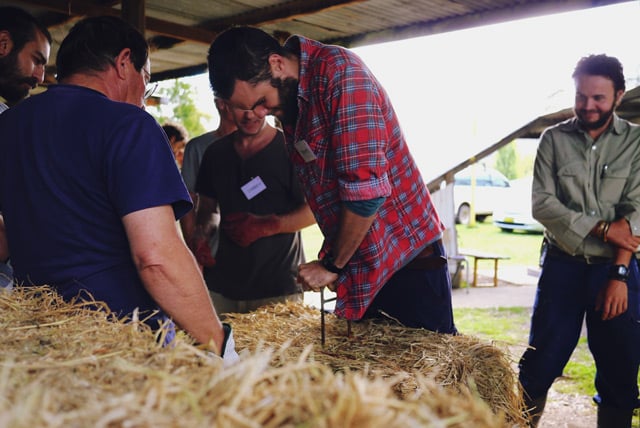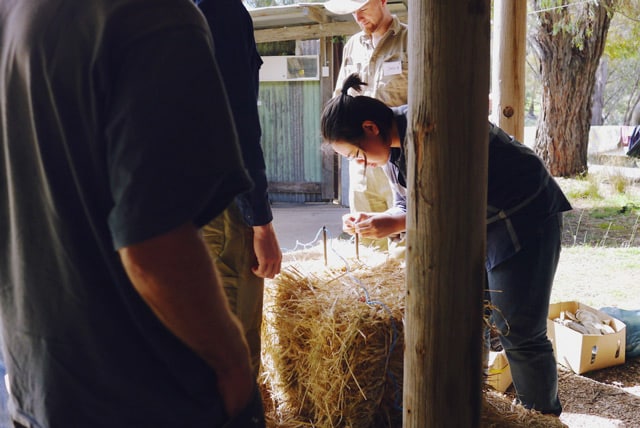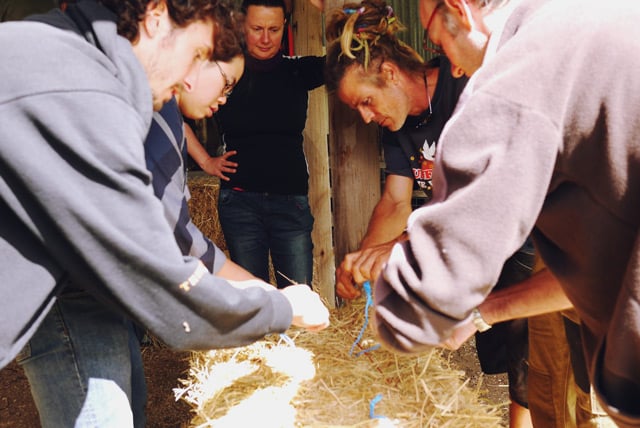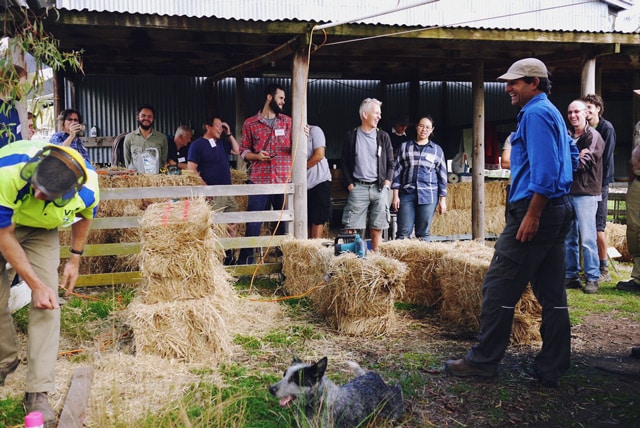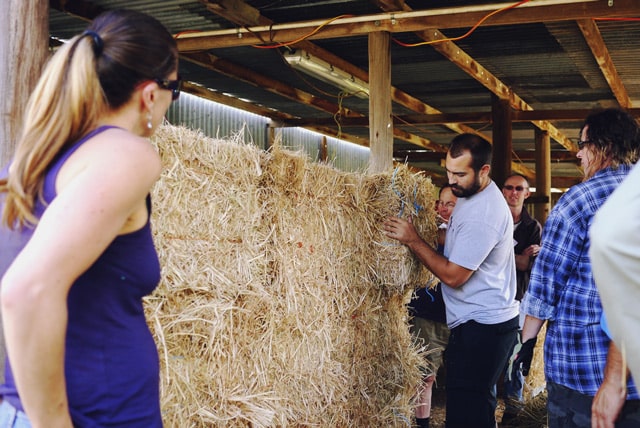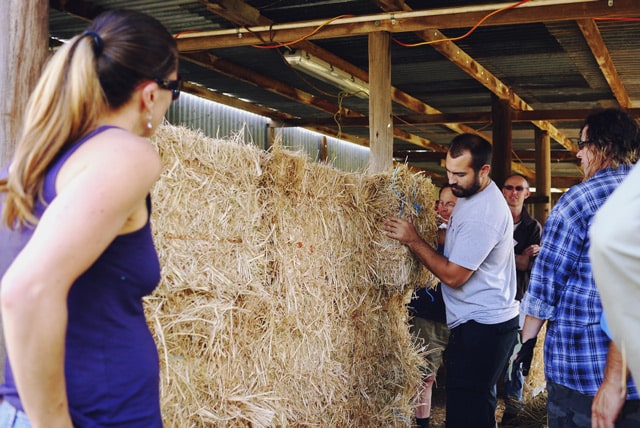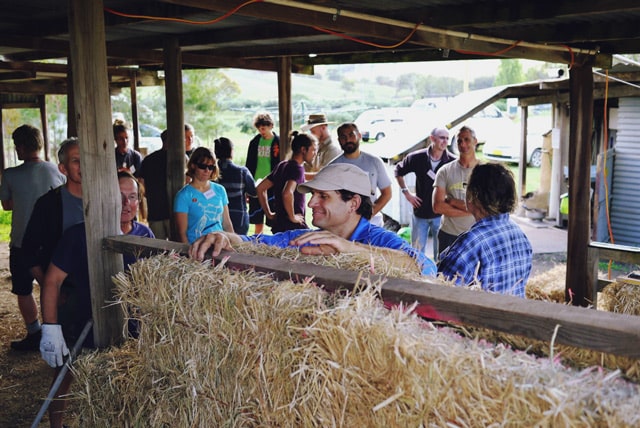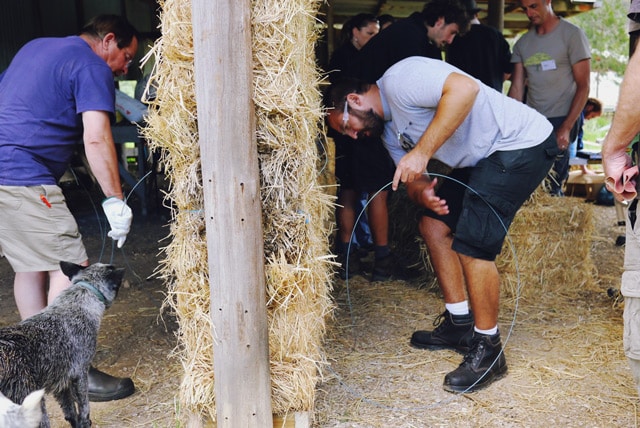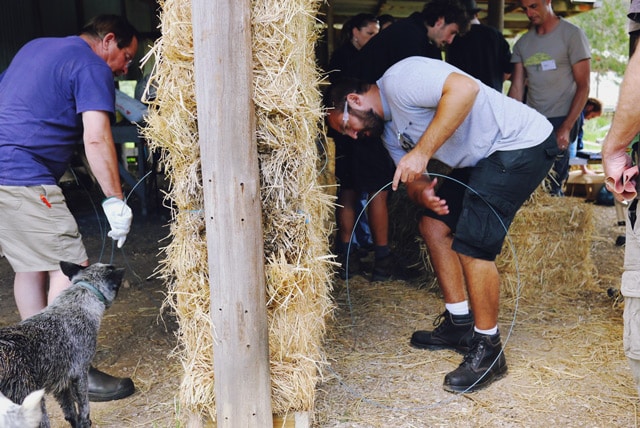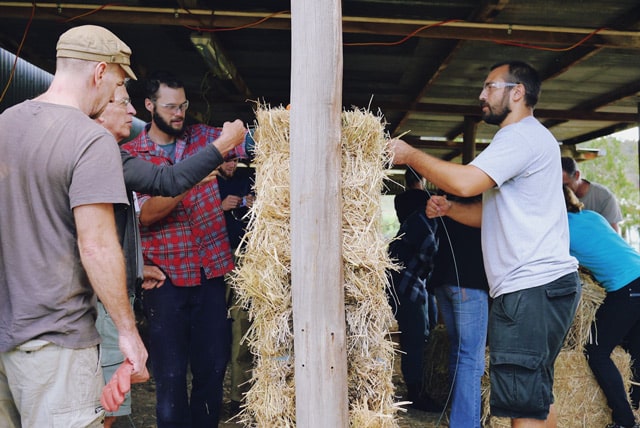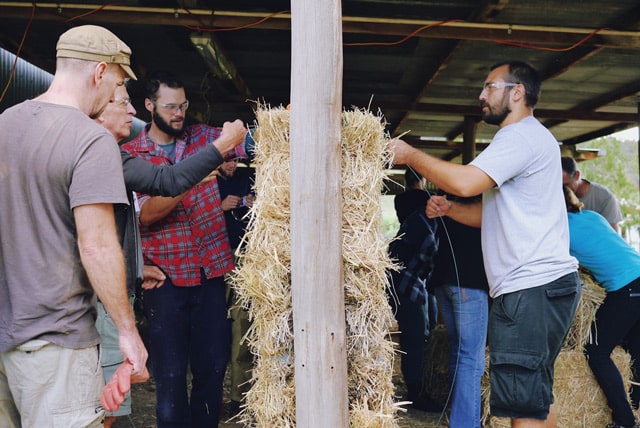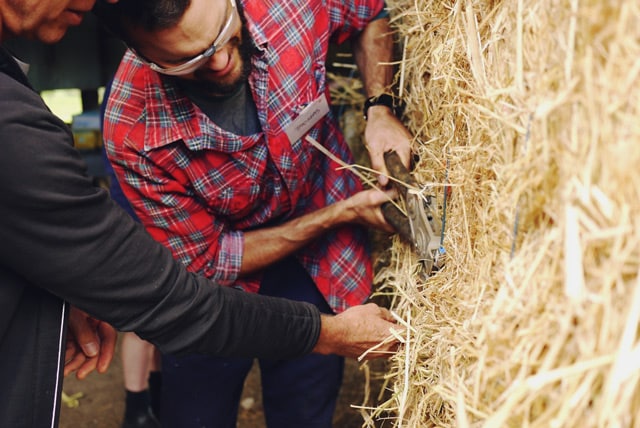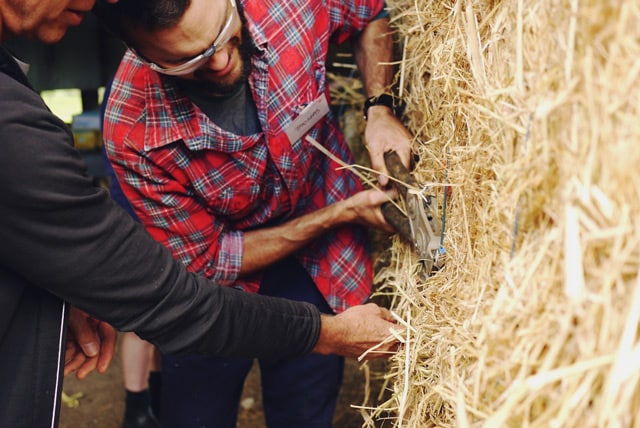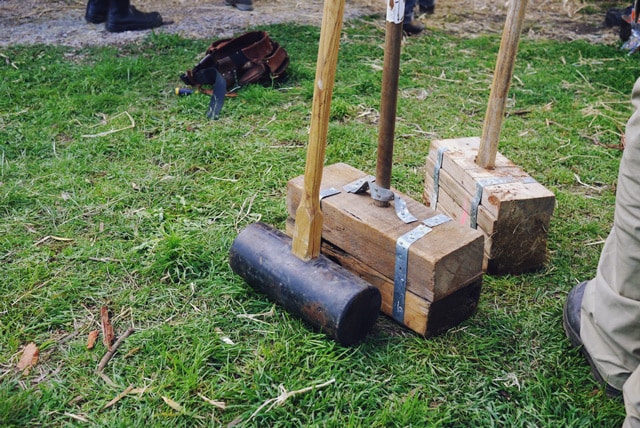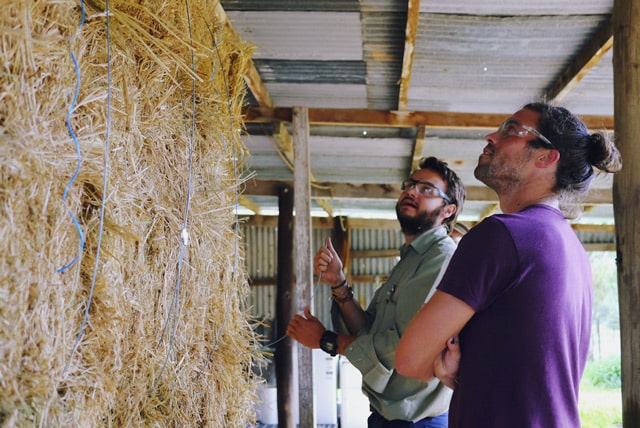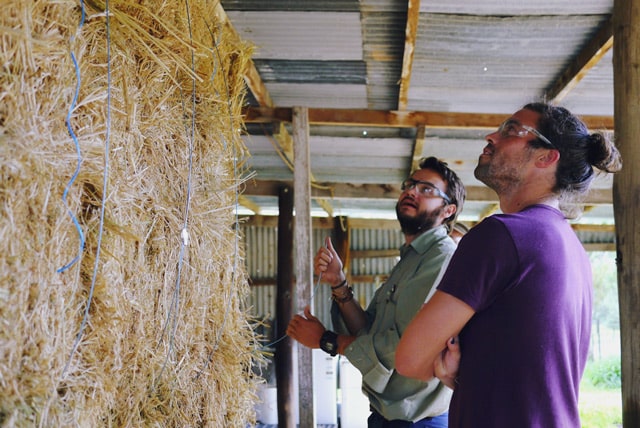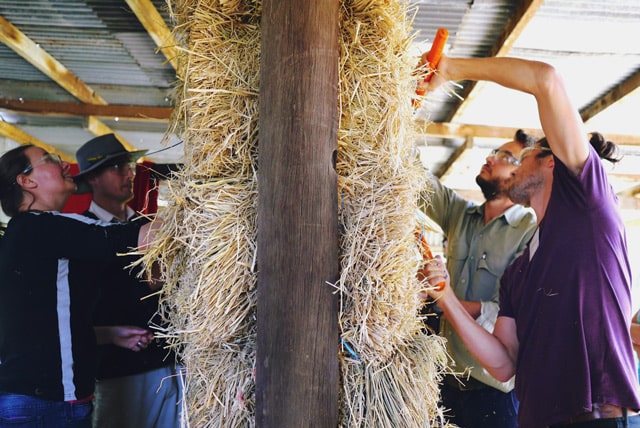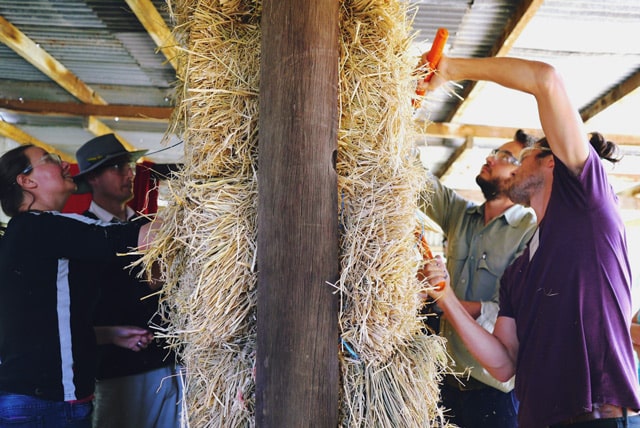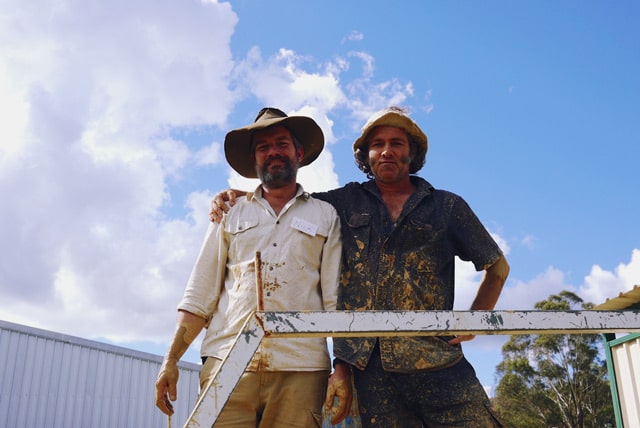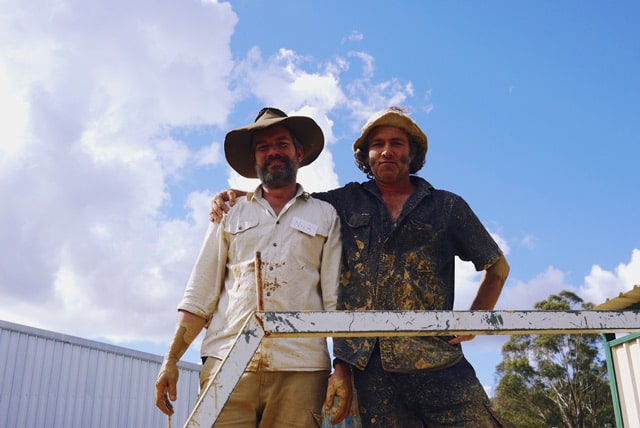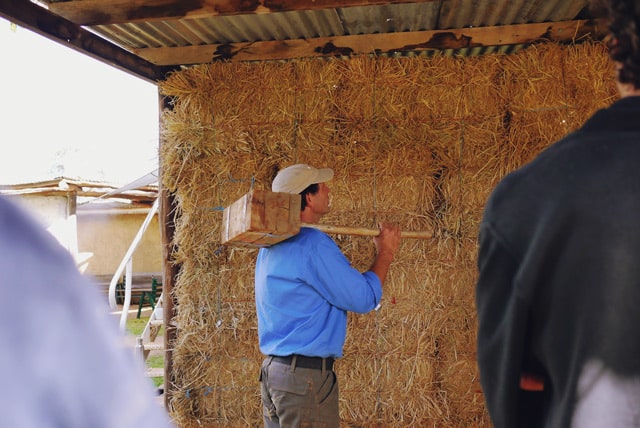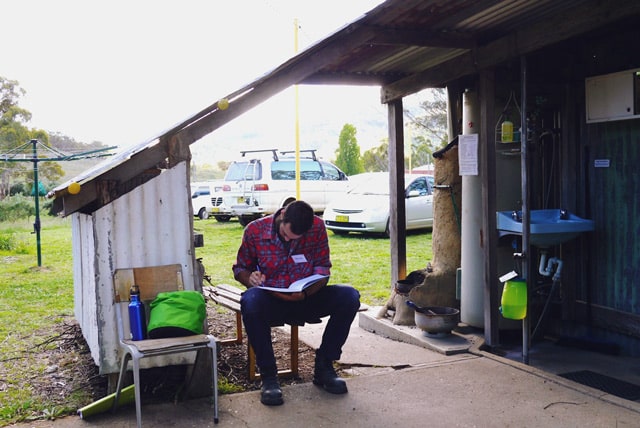 Strawbale wall construction (in this case, infill, but you can see our load-bearing strawbale roundhouse construction here) – once you actually do it, you get it.
And you may not ultimately use strawbale building in your next building project, but you understand what's involved, and when to use it, and when not to.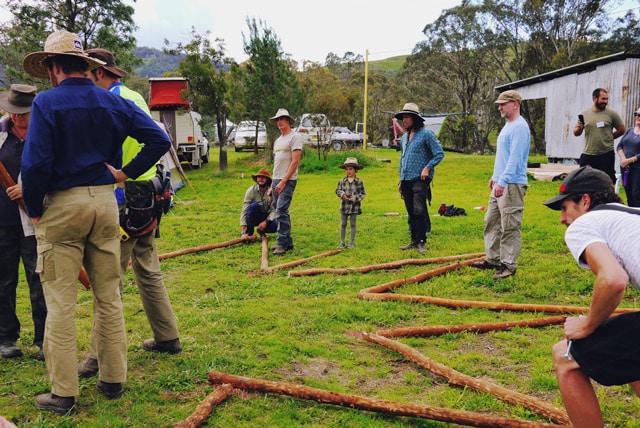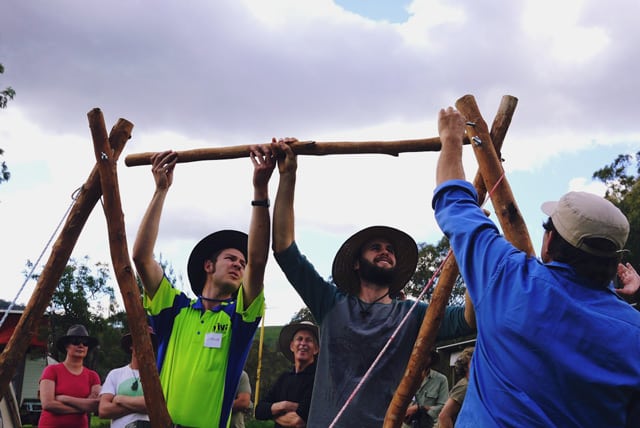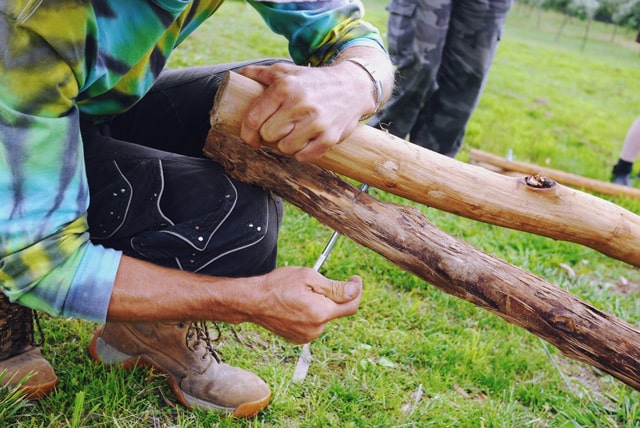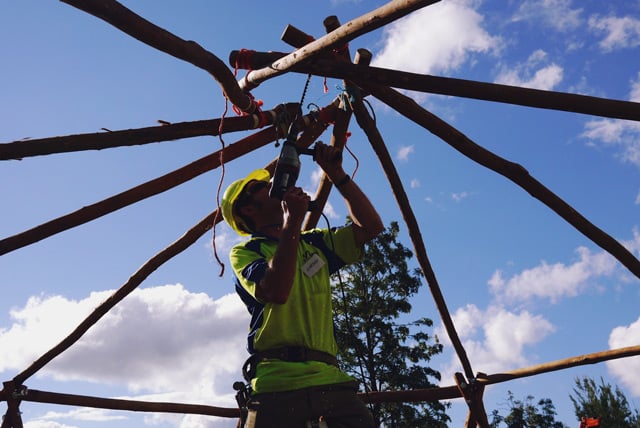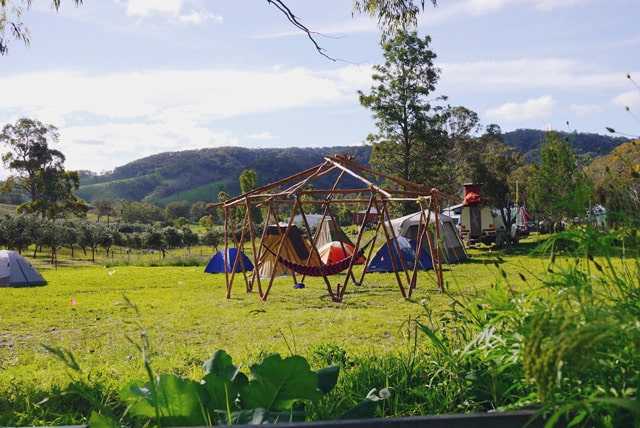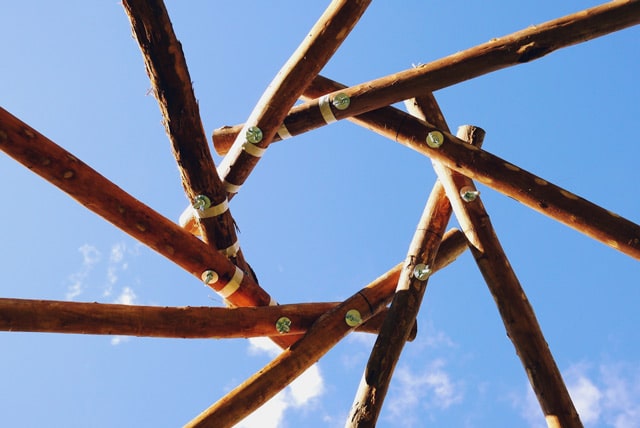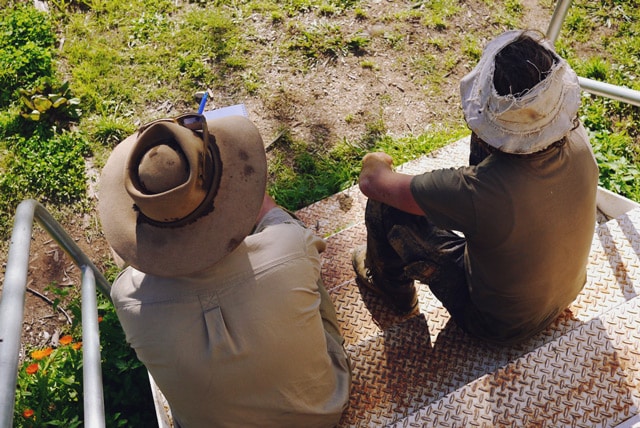 Then there's roundwood construction – using the whole timber, as it is. Quick-sticks (sometimes) construction that humans have been using since the beginning of building stuff.
In our Natural Building course we build a portable reciprocal roundhouse – it's a great way to get your head around self supporting roof structures, and understand that you can make a very strong shelter in a very short time using very simple materials, if you really need to.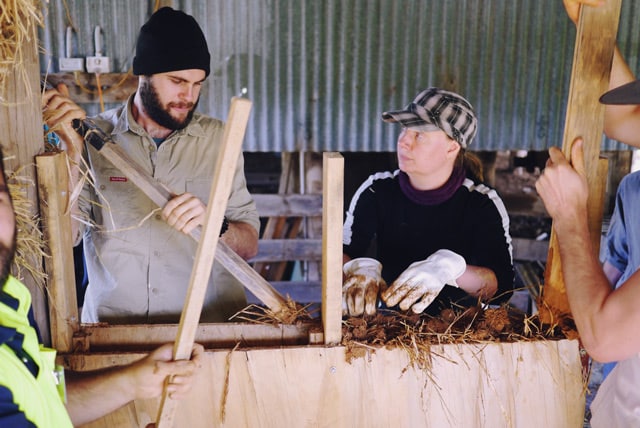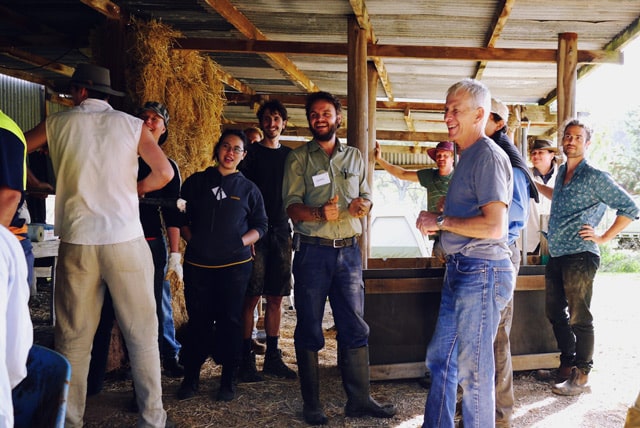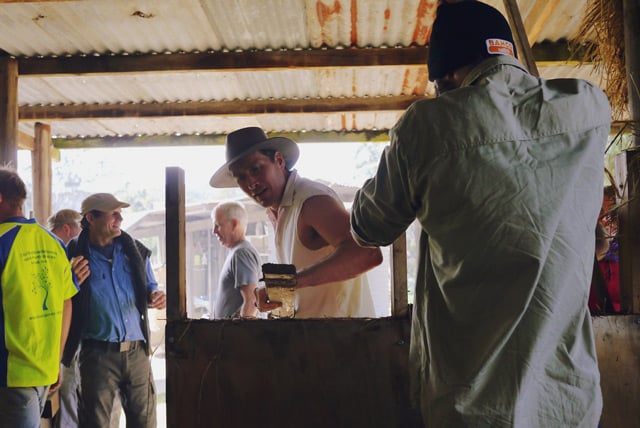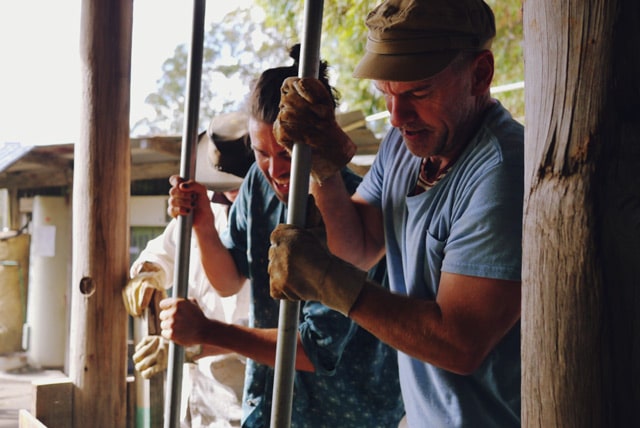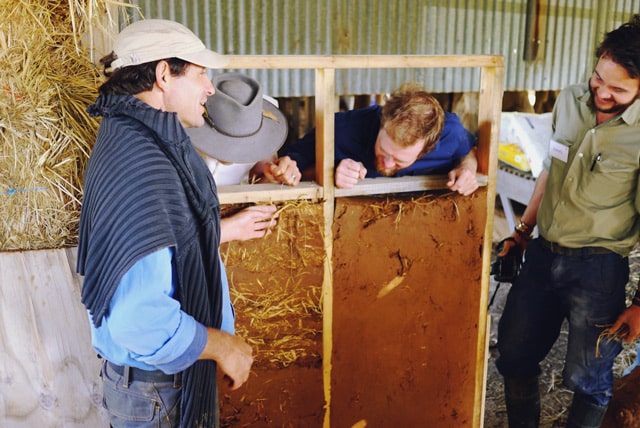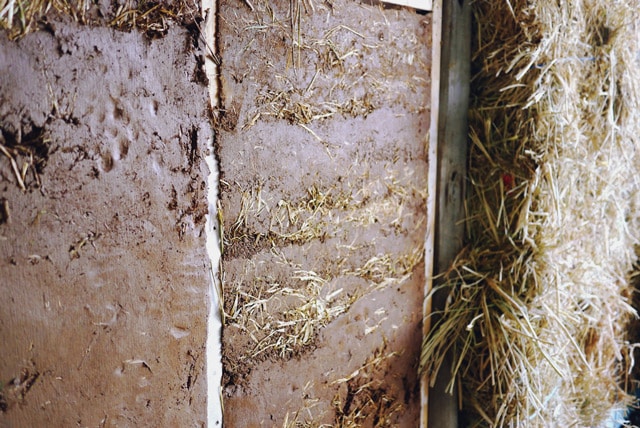 Light earth is another simple and very effective wall building technique – basically it's a mix of straw and mud, pounded down into formwork.
The result, once dry, is a strong and cheap wall that is a balance between thermal mass and insulation.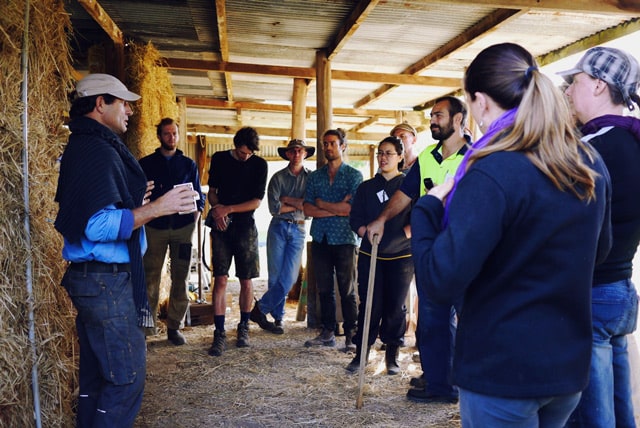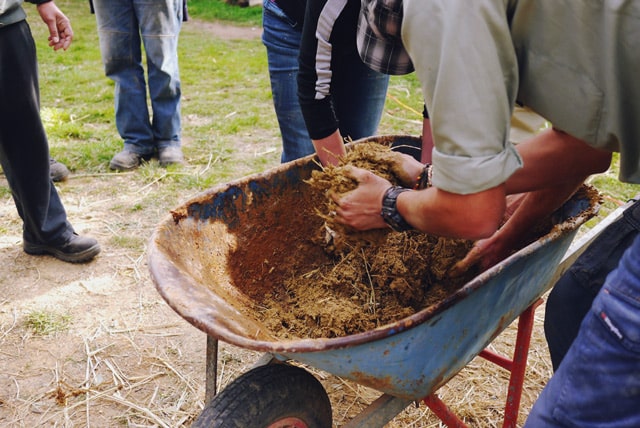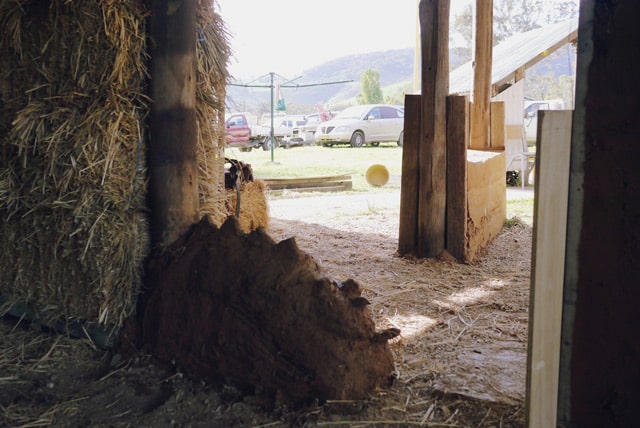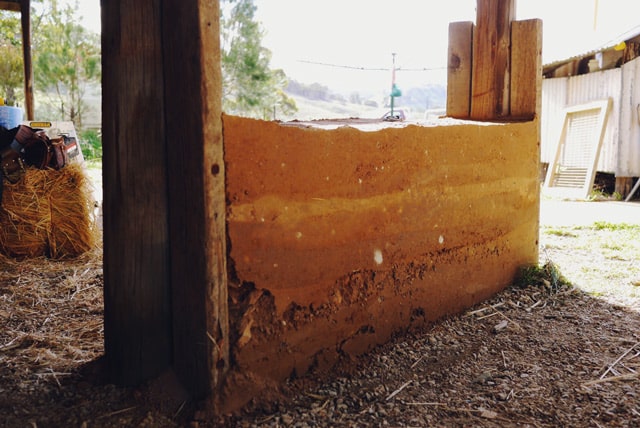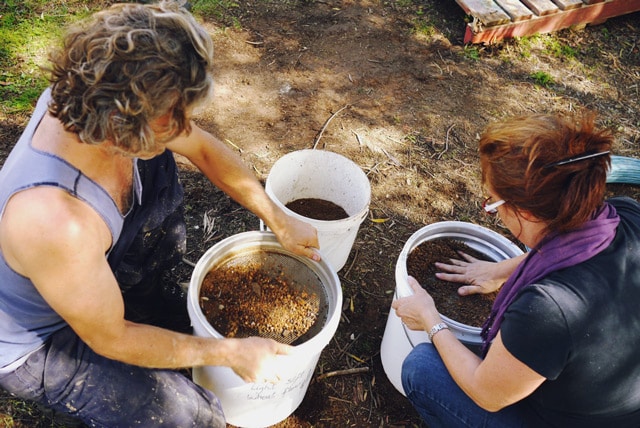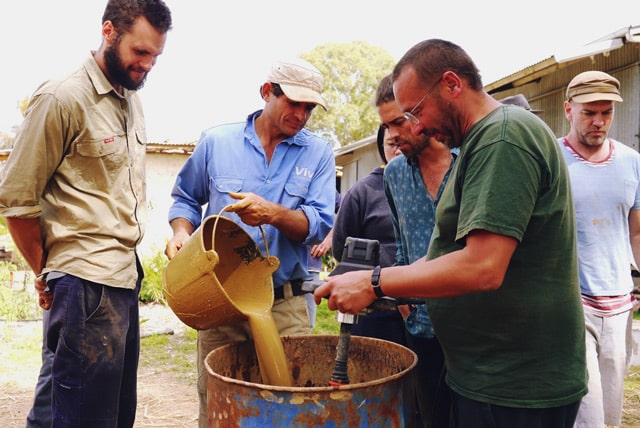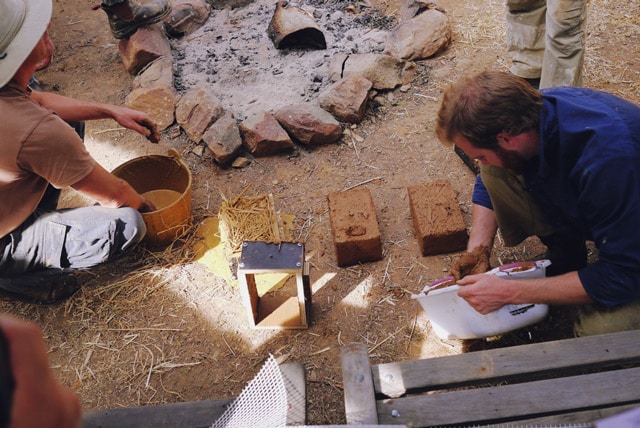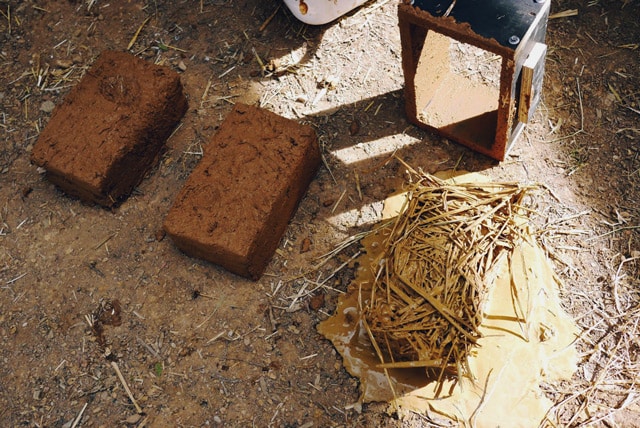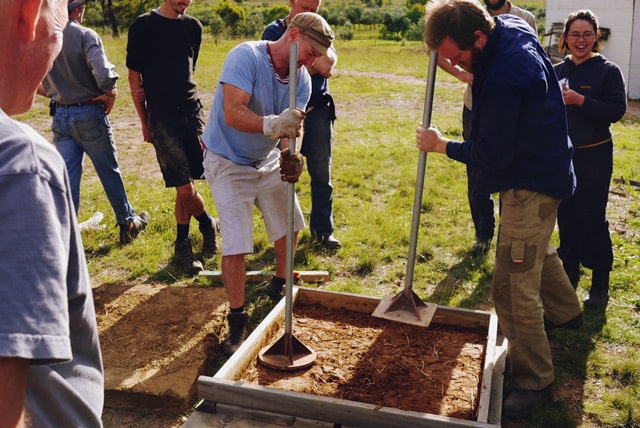 Once you become friends with clay and mud, you begin to understand how powerful it is in construction techniques.
Mud and straw can make cobb. Or mudbricks. Or light earth.
Earth and/or mud by itself can become rammed earth walls, or earth floors. Or breathing renders for strawbale walls.
The possibilities for non-toxic, low foot-print,  healthy homes created with natural materials really are all around us.
It's just a matter of how you choose to approach things. And good  knowledge.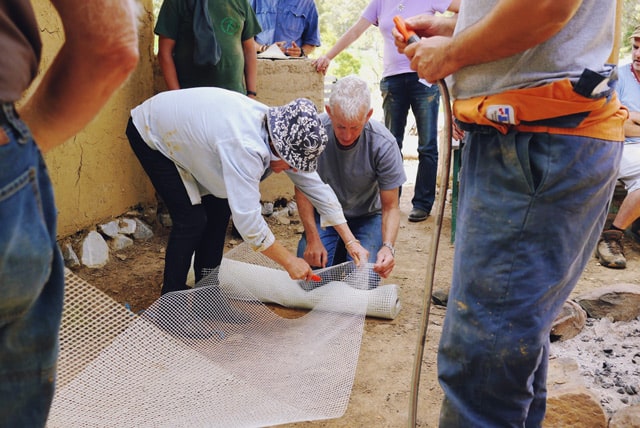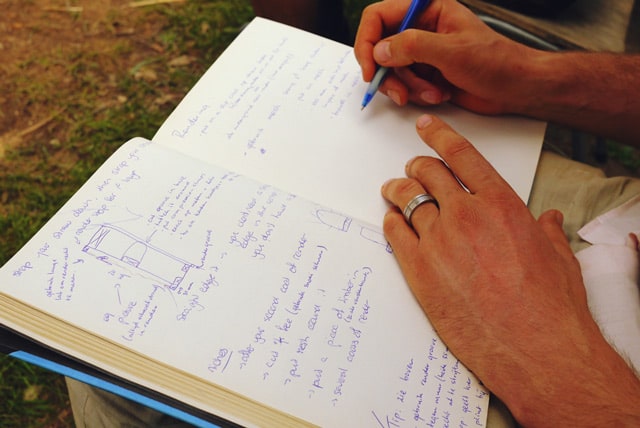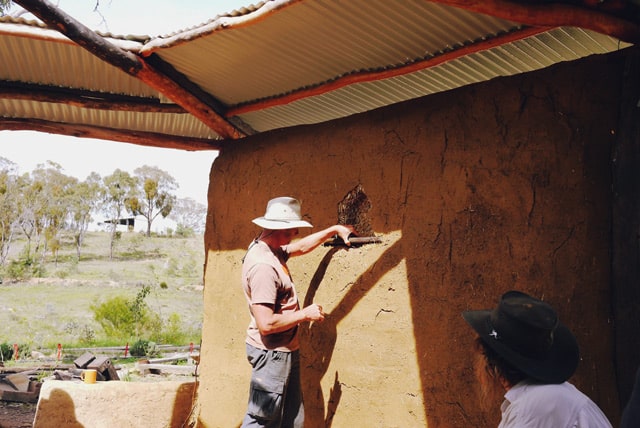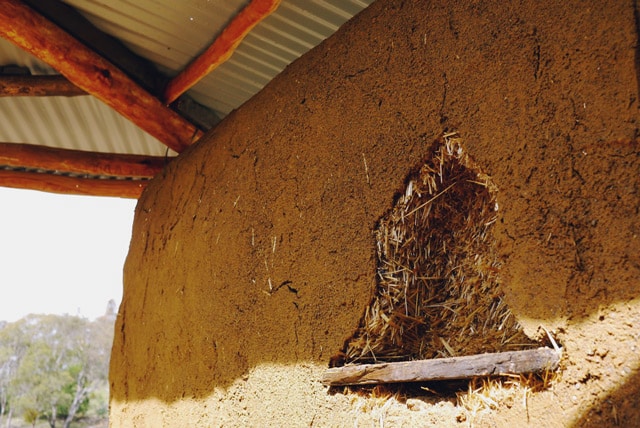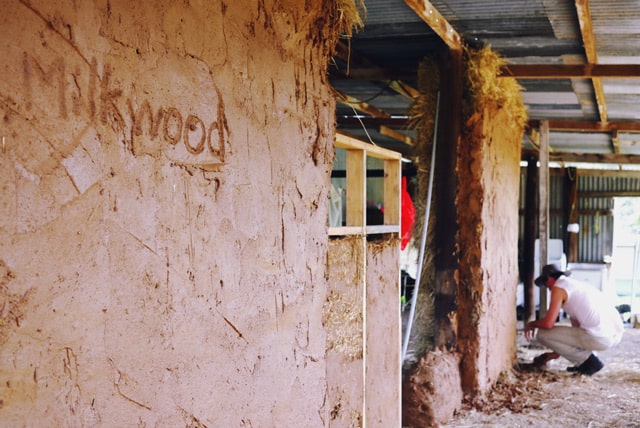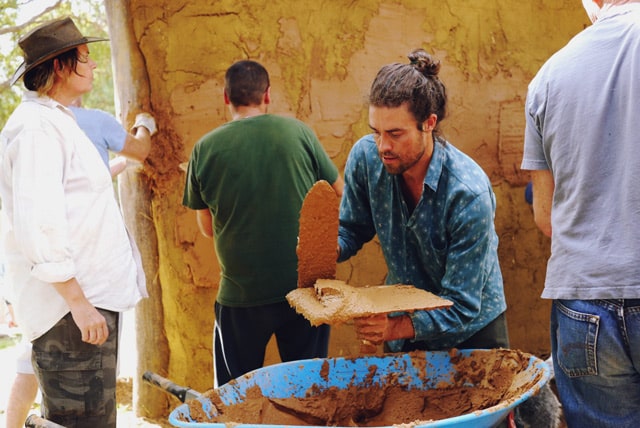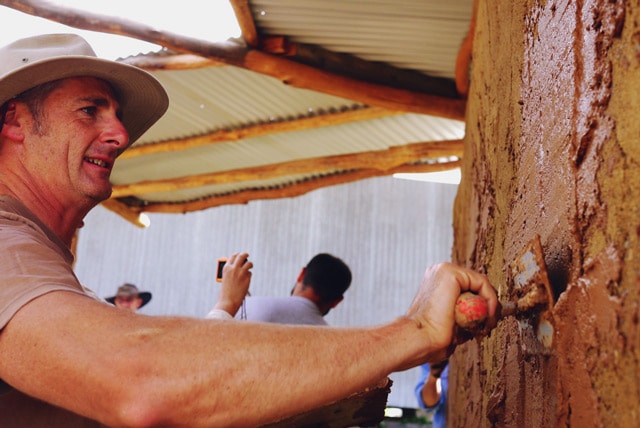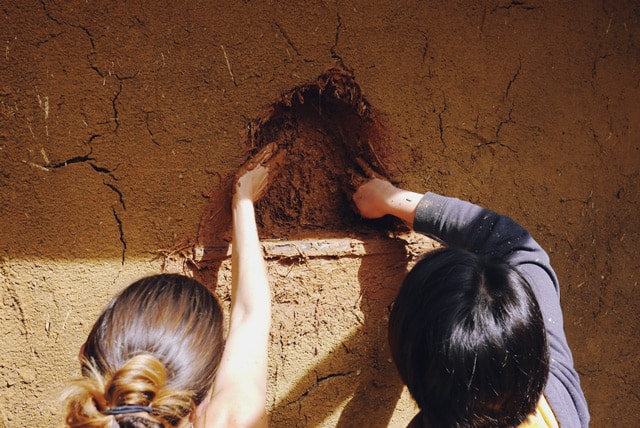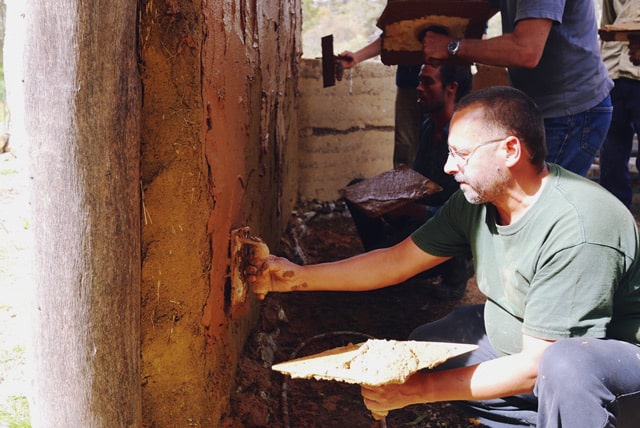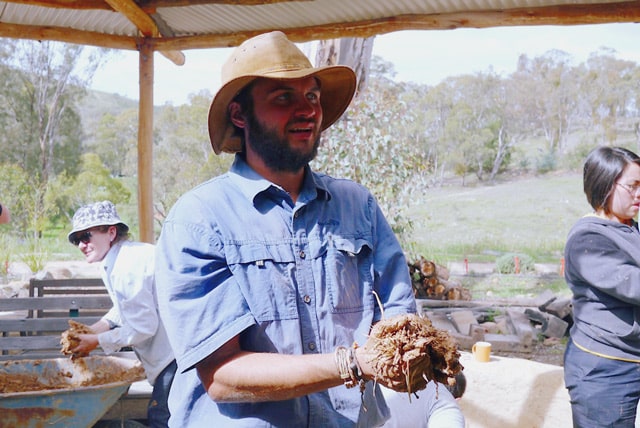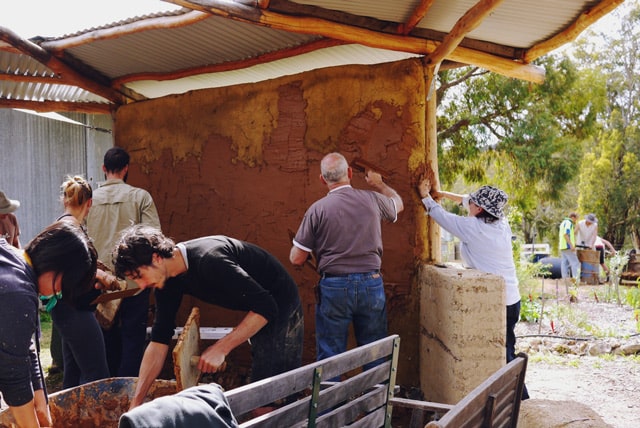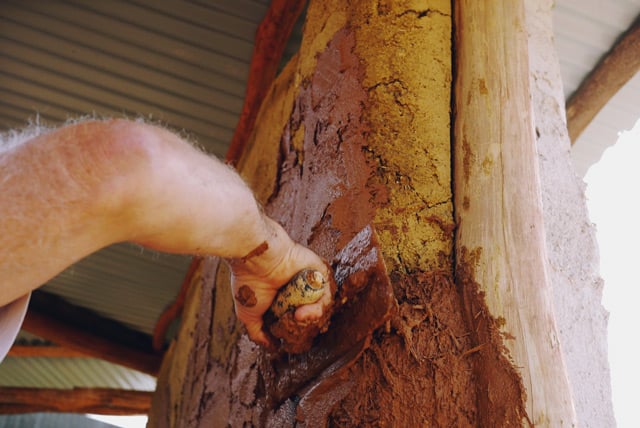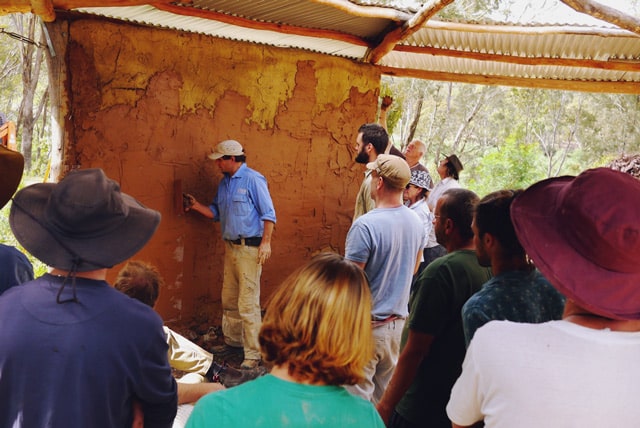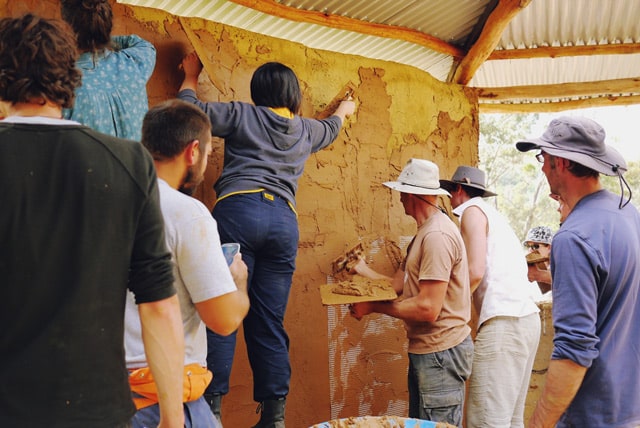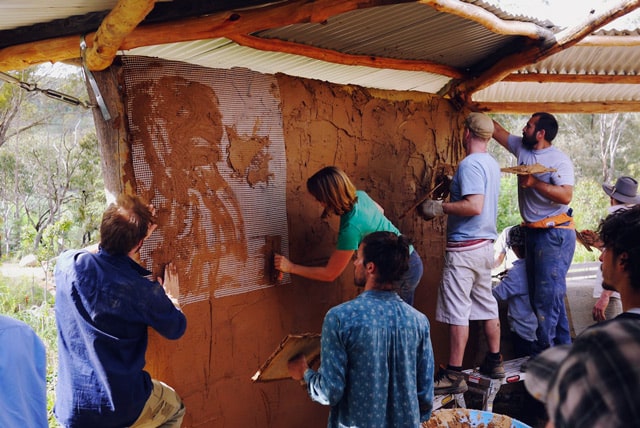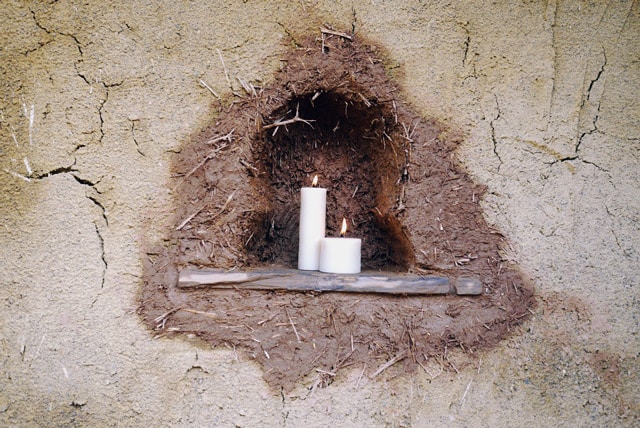 Somehow all this hand-on learning fits into four days, or actually half that time – there's an equal theory component that has Sam Vivers explaining the details of each construction technique as well as design techniques and principles.
All in all, it's a pretty full four days of getting dirty and note taking and making and building and thinking and talking and learning.
Bring on the mud.
We now run Natural Building courses on the NSW south coast, a few hours south of Sydney.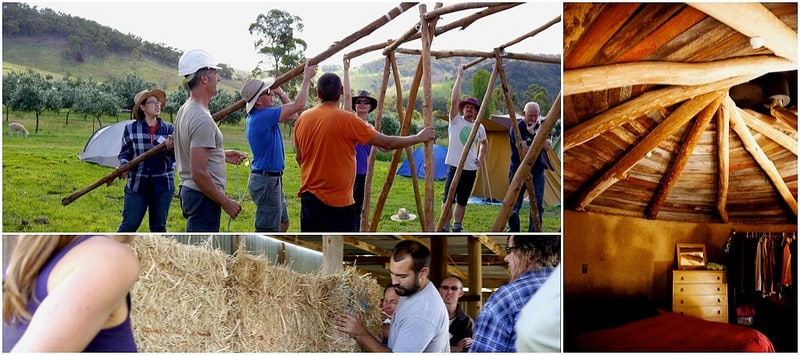 Big thanks to Sam Vivers and his crew for leading us all once again through this knowledge. And to the fabulous crew of students who came along to learn and do at our Autumn 2014 Natural Building course. Legends!
And to the always awesome Milkwood crew who kept everyone fed and watered and magically made all construction materials show up at just the right time and place.
All our articles about Natural Building are here…