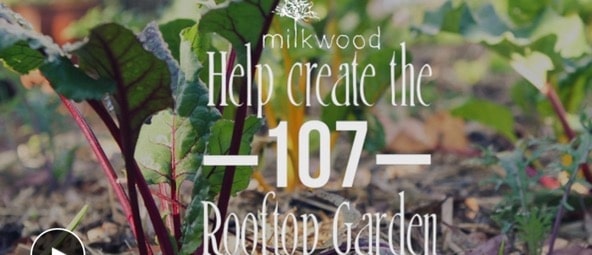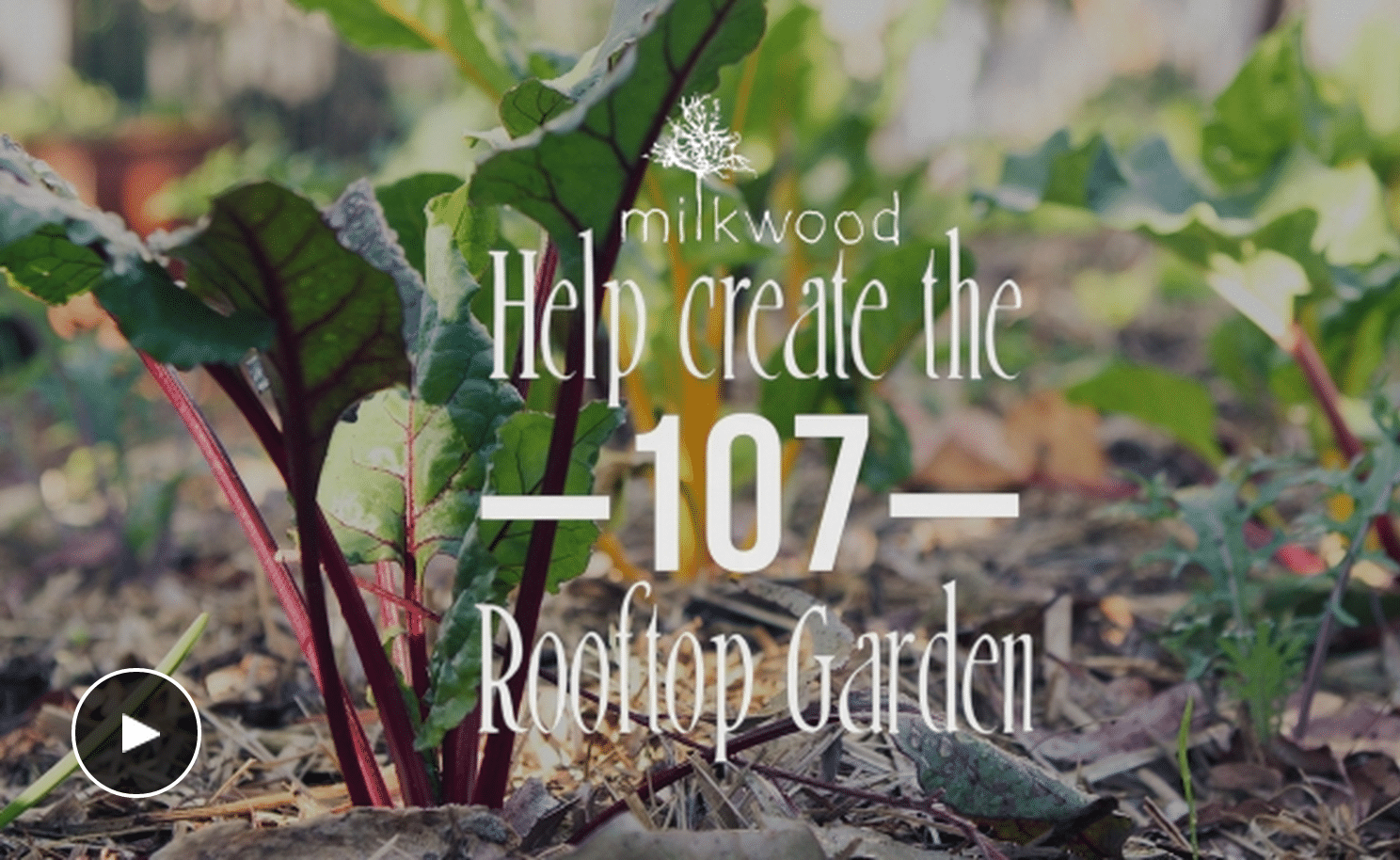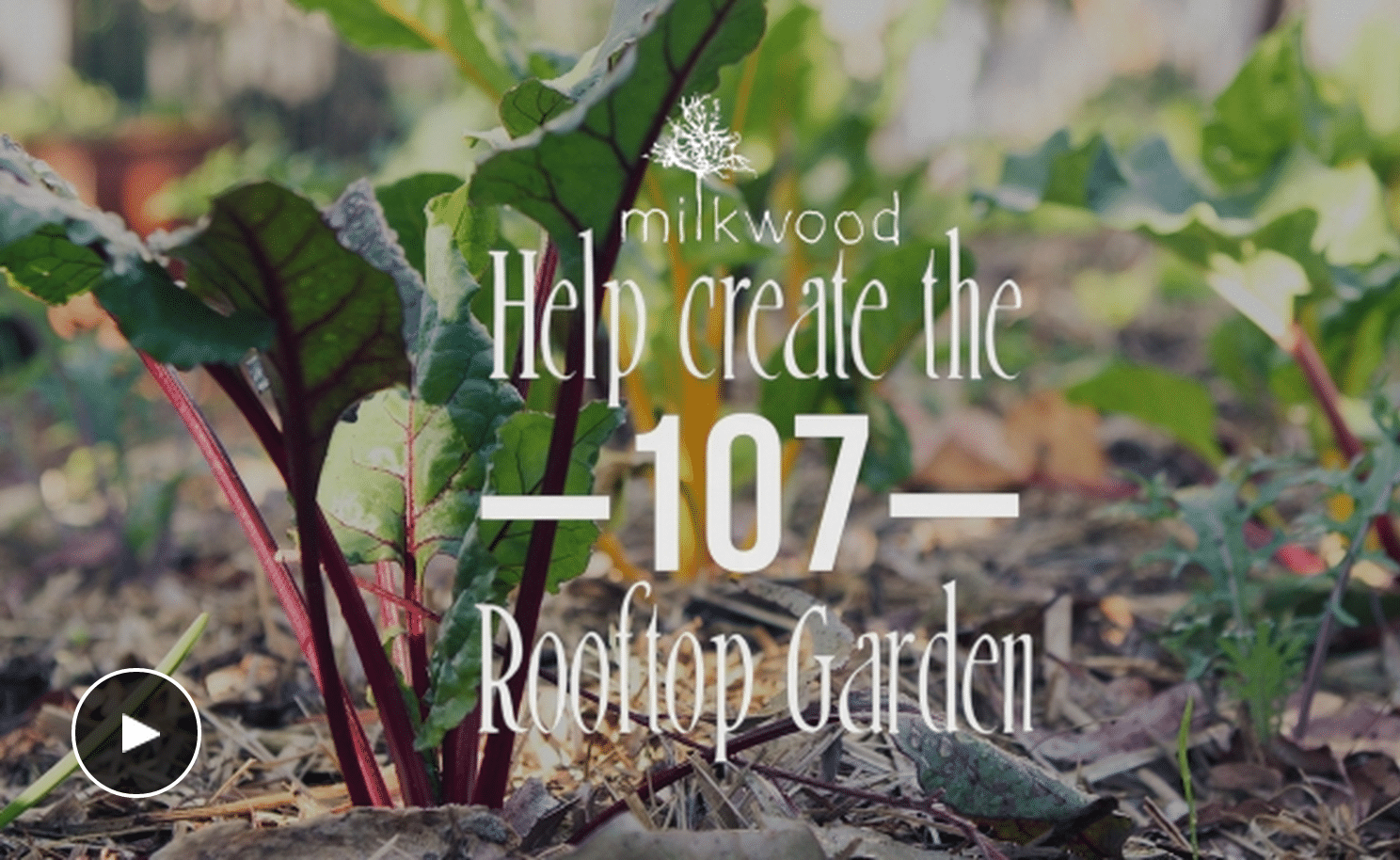 Hey it's our first ever crowd funding project! Want to help us cultivate community?
We're dead set on creating a super urban permaculture garden on the rooftop of 107 Redfern Street – a place that will be an amazing community resource.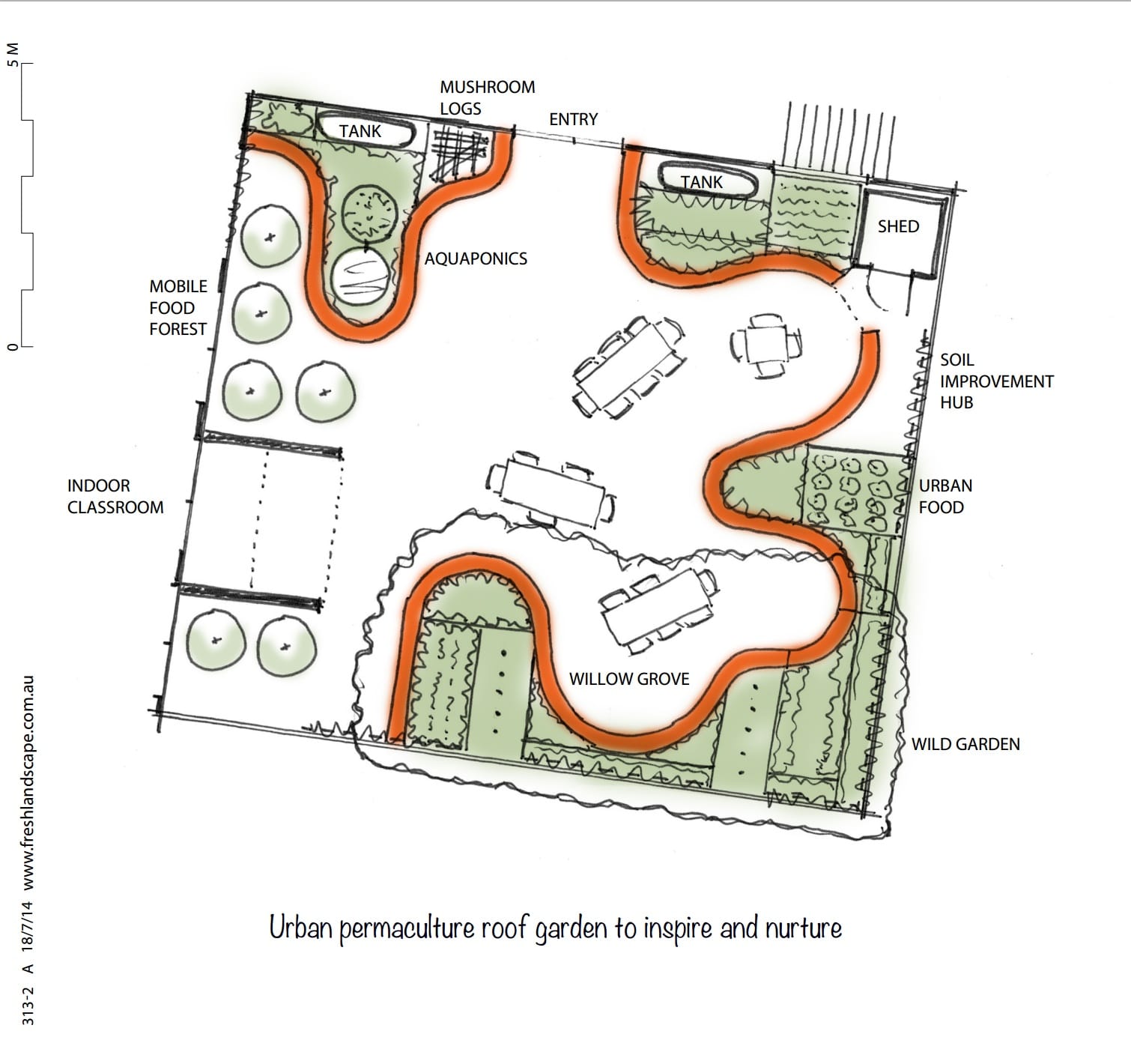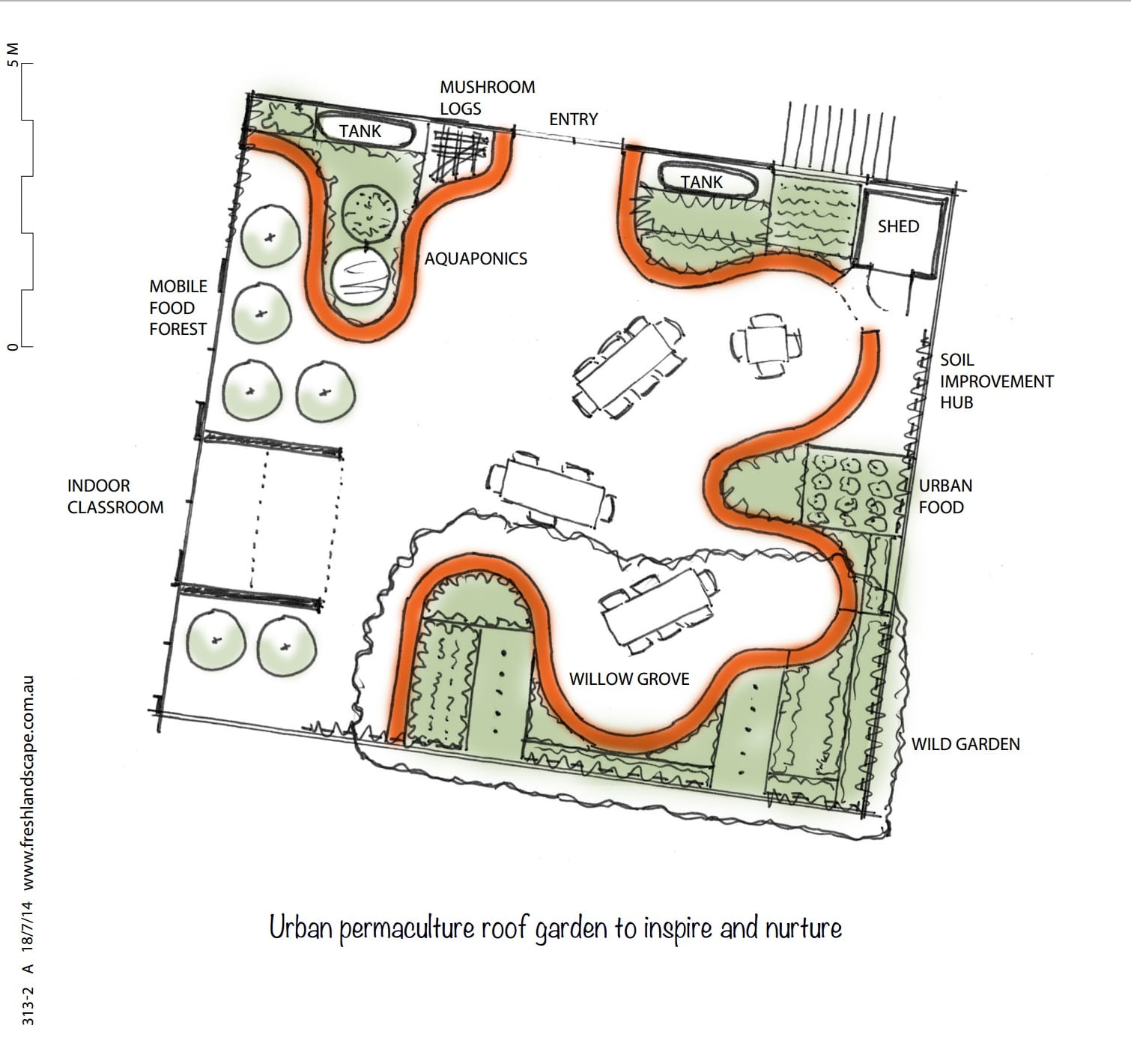 By resource we mean a place of learning (lots of free + expert workshops), and of fresh food, green space, and a source of free cuttings and veggie seedlings for the Redfern community.
The garden is going to be packed with good things to eat for both people and city pollinators, which will be shared at community food swaps.
We're also going to create lots of examples of urban permaculture at its best – small-space aquaponics systems, urban honey production, raised beds full of organic veggies, wicking beds full of herbs, micro forest gardens, dwarf fruit trees, vertical gardens, nutrient recycling and water harvesting.
And we need your help to make it great!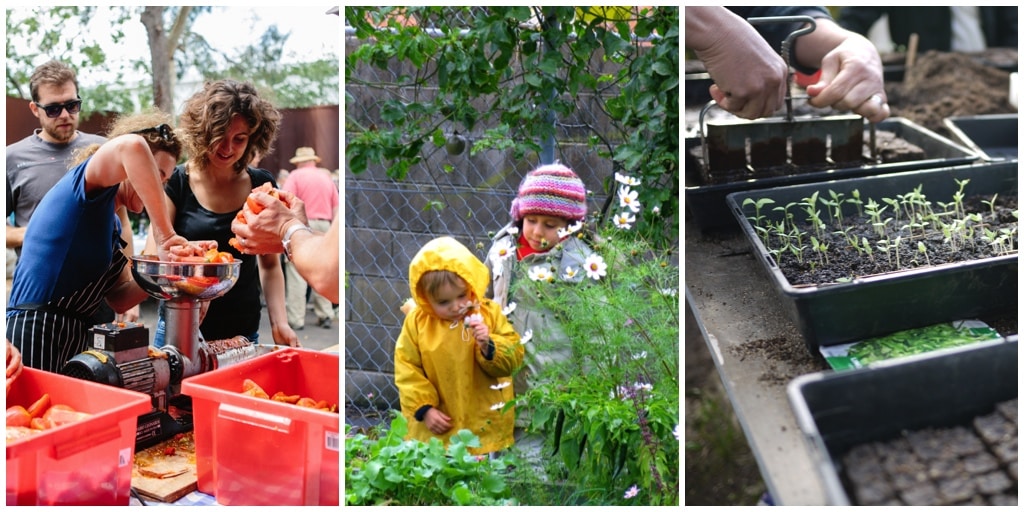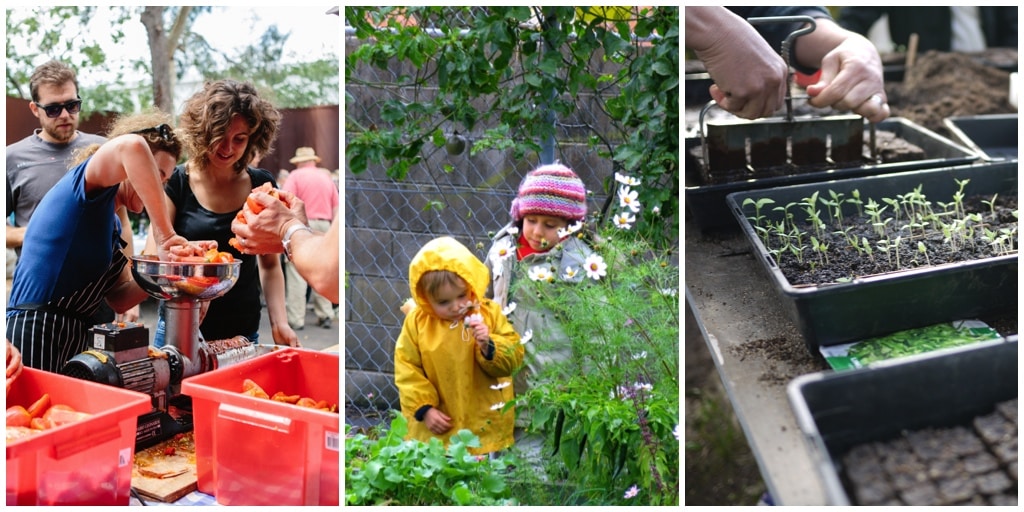 How the funds will be used
The proceeds from this crowdfunding will be used to off-set some of the cost of building the garden, and allow us to provide a wider range of hands-on learning programs to the community.
The garden is already designed and we're ready to move heaven and earth to make it all happen. And we're ready to sink funds into ensuring the build goes ahead.
But it's on a rooftop! Which is logistically tricky, and so involves lots of trucks and palettes and moving large amounts of heavy things.And there's quite a bit to do that needs the pro's brought in to make or install elements – carpentry, topsoil, gabions, seats, water tanks, fruit trees, irrigation systems, beehives and more.
We've got a great team of crew and volunteers and we're going to make this garden happen, by hook or by crook. We're donating  our time, and whatever money the bare bones of the project needs that can't be raised.
But if you can help us, we can make this place the most inspiring rooftop permaculture garden that Sydney ever did see.
A place to learn, to get hands-on, and for the community to soak up beauty and bees and calming shady places – all within a rocking edible greenspace, right in the city.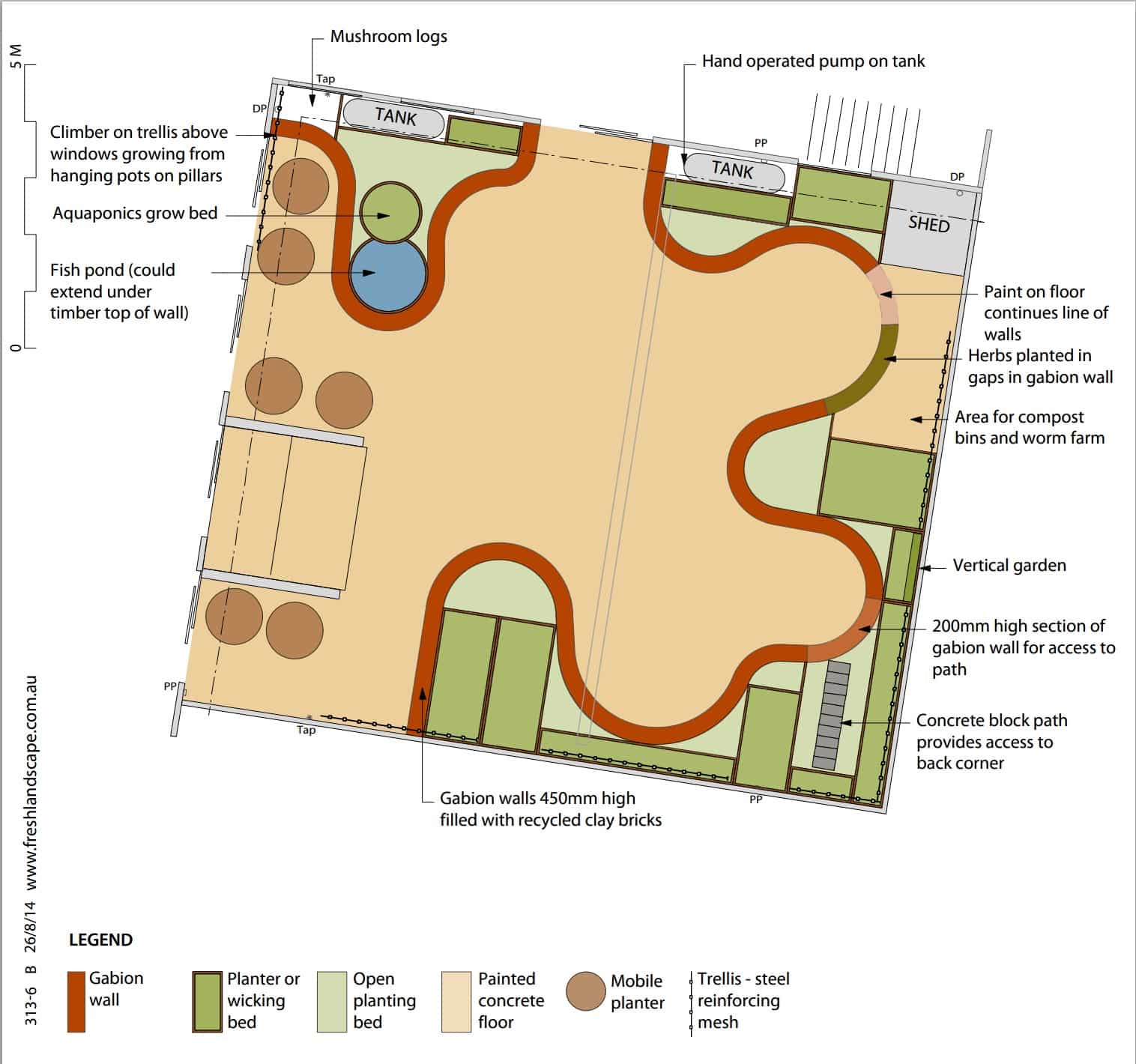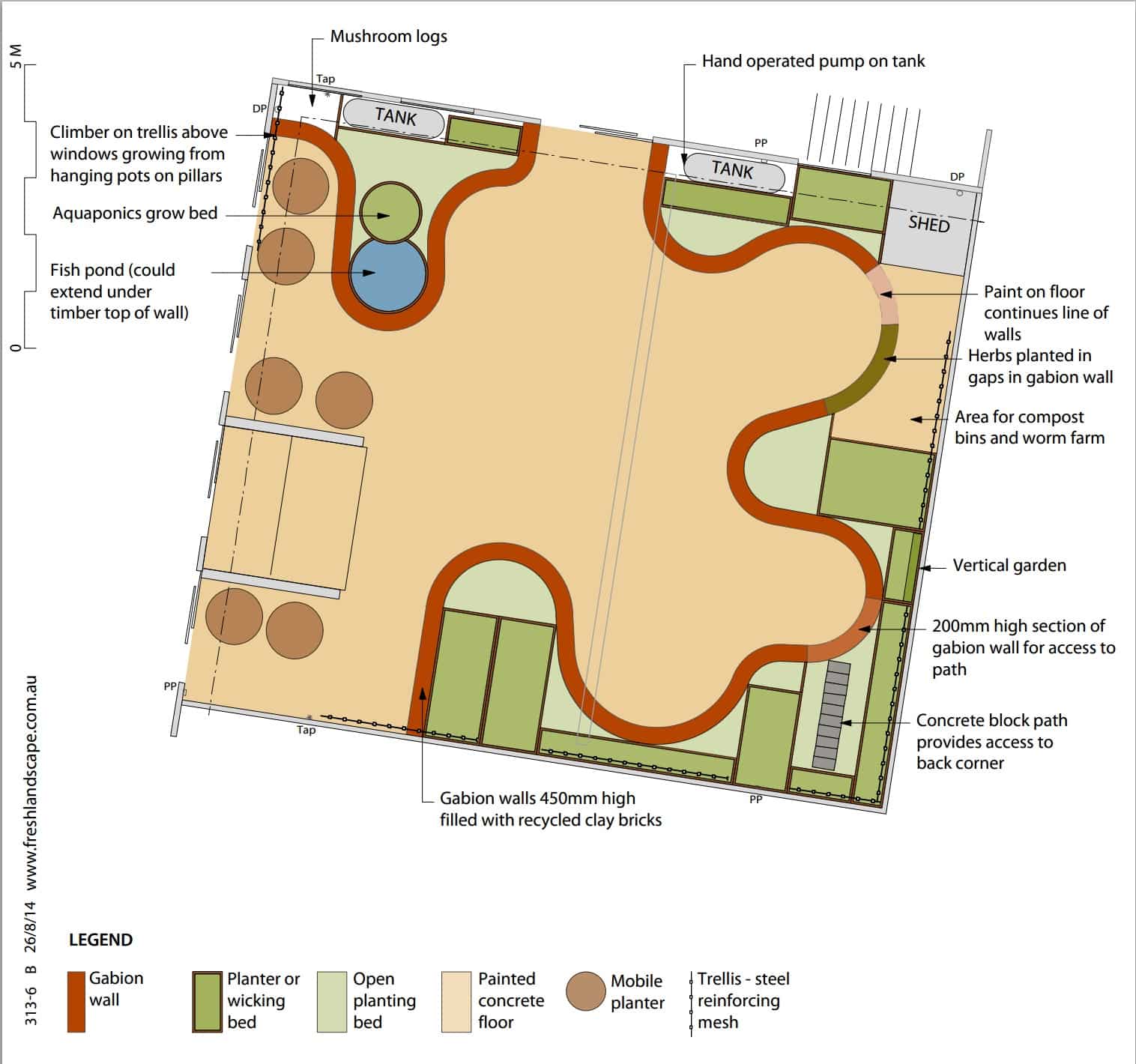 Challenges
The challenges of this project center around the logistics and material costs of creating a beautiful, productive and resilient garden on a rooftop space.
In short: soil, rocks, recycled timbers, water tanks, plants, irrigation systems and waterproofing don't travel to the site, levitate upstairs or install themselves. It's a shame, but it's true.
Happily we've got a great team of hard-core garden designers and creators working on this garden – but the costs do add up pretty quickly.
Achieving this crowd funding goal will define how much we can do to install this garden space this Spring.
We're determined to be harvesting fresh produce for the surrounding community by Christmas. We'd love your help to make it happen.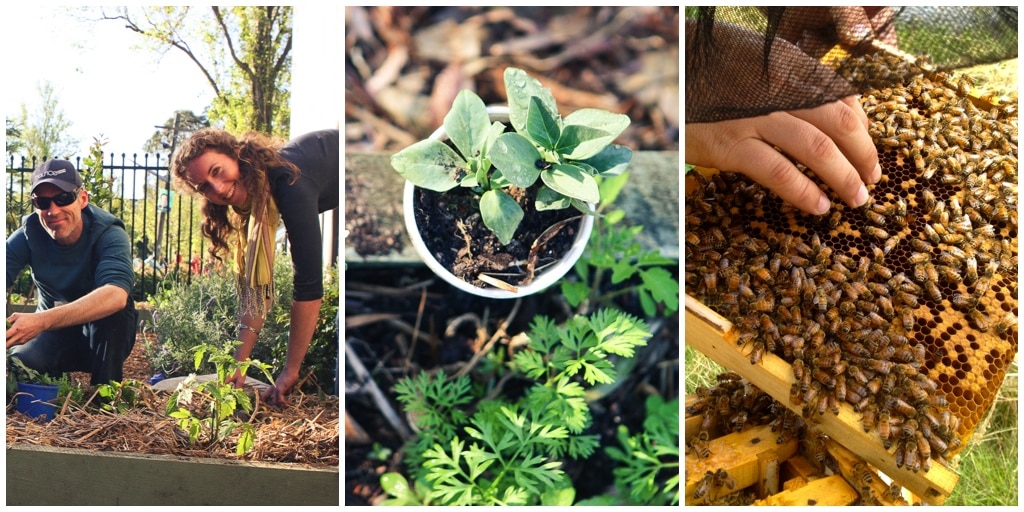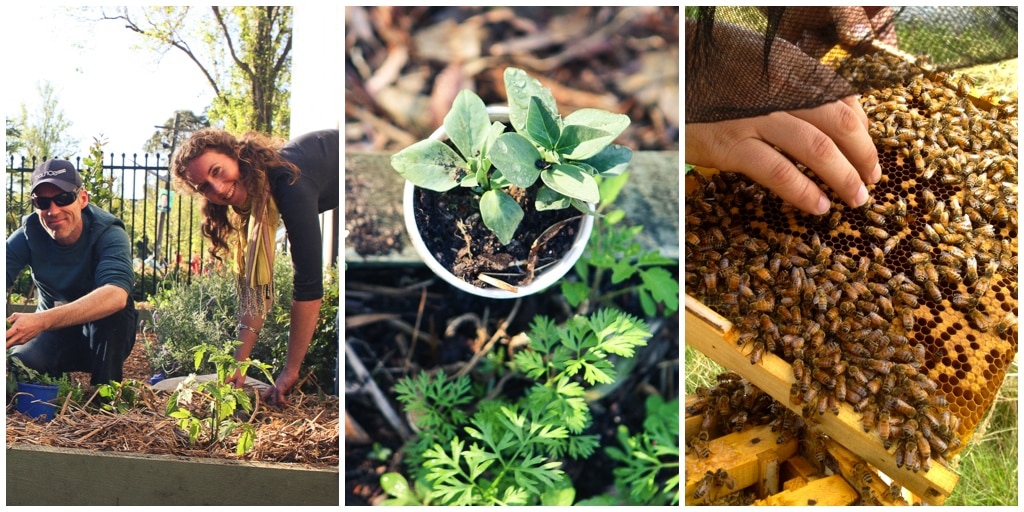 Rewards
There's so much goodness here – from VIP tickets to the garden opening (free garden-derived cocktails, anyone?) to tickets to a very special Summer Solstice dinner. Or a just-for-you passata day.
Or, if you're feeling extra awesome (perhaps as a crew, or a company), you could pledge the cost of one of the micro forest gardens, or an aquaponics system. We'll put your name on it in thanks.
Or you could scoop up one of the Intro to Permaculture course rewards, or maybe a bargain PDC… it's up to you.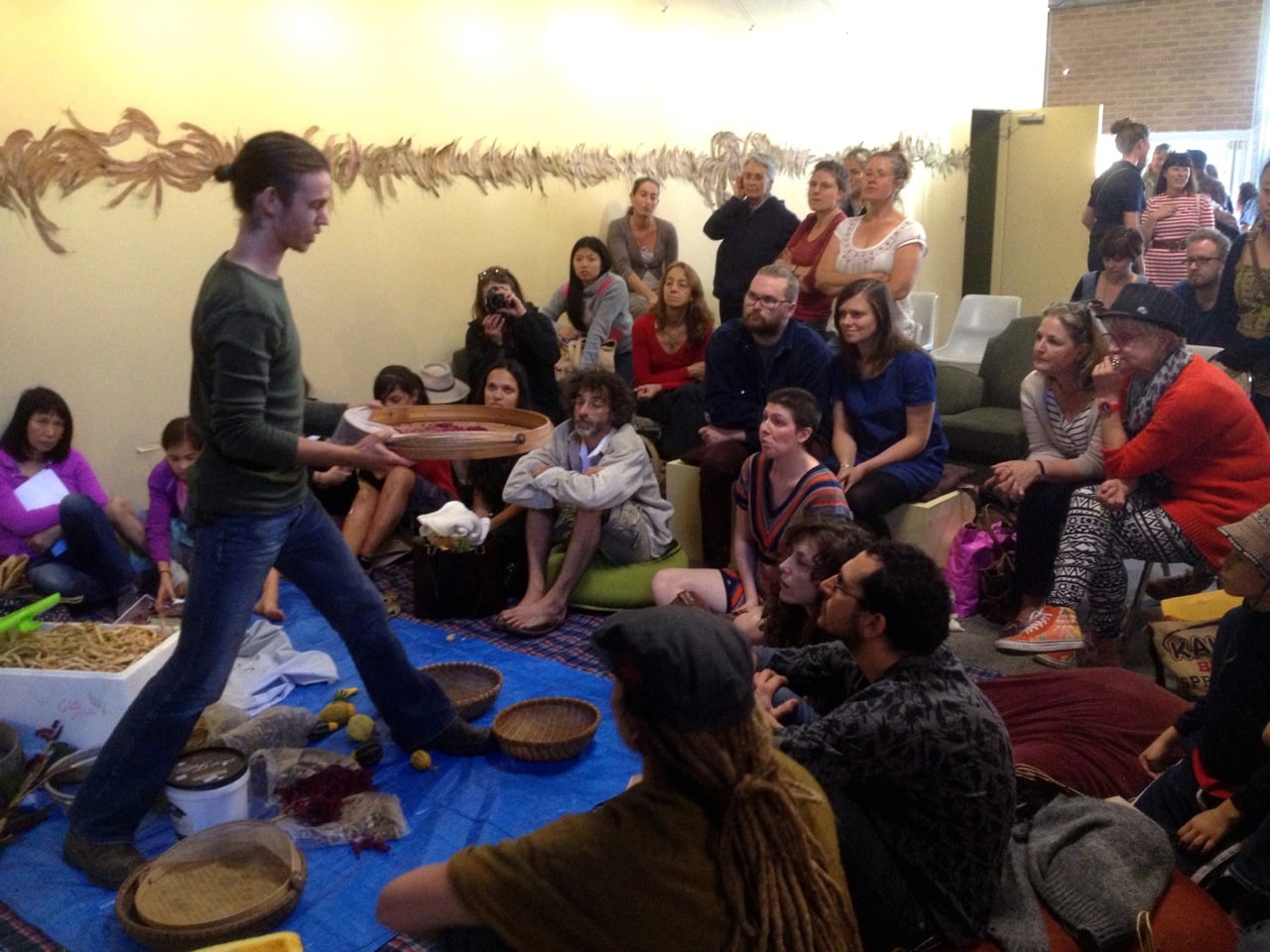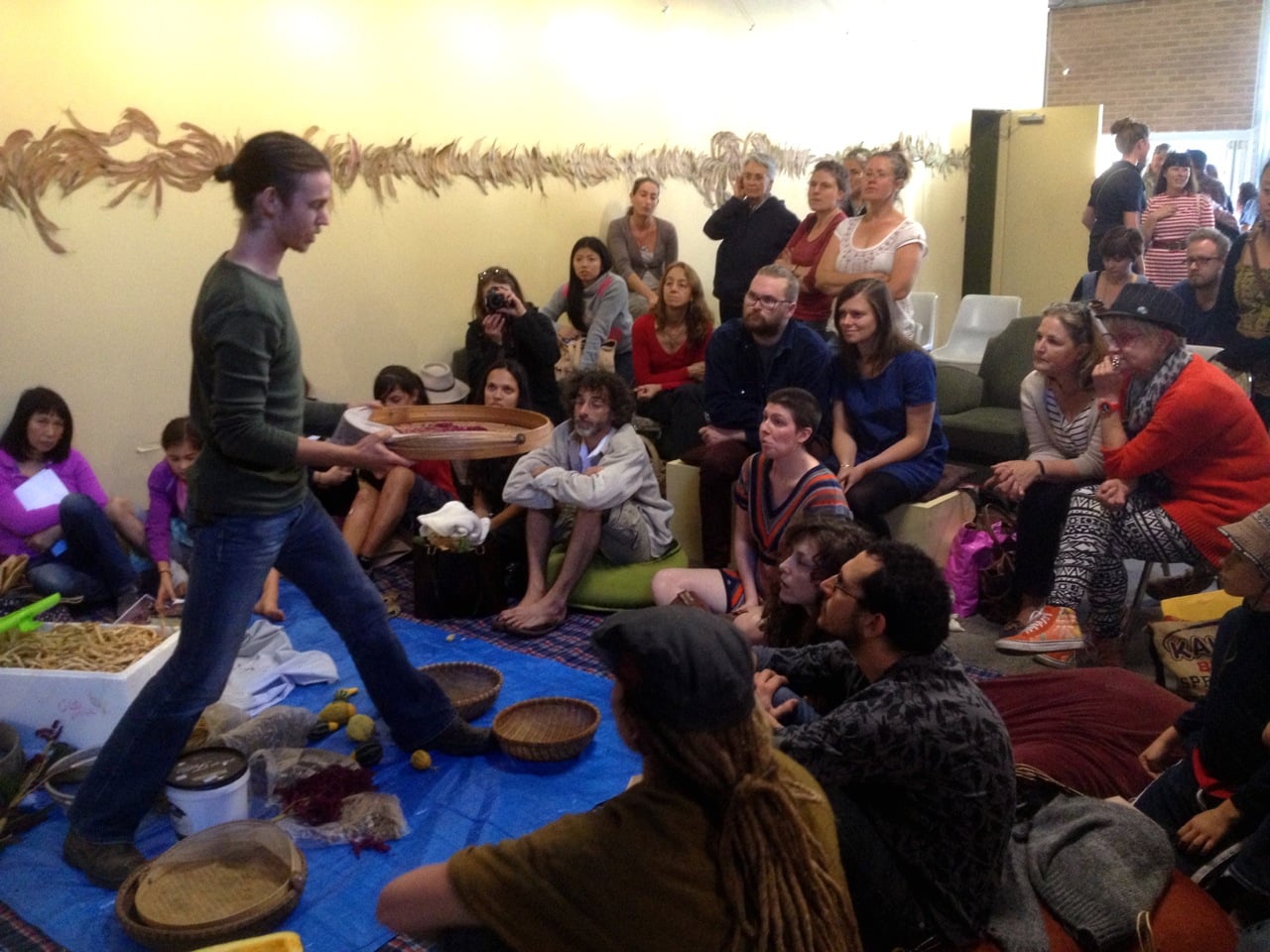 A bit more about 107 Projects, the Garden site
So the garden we're building is on a roof section of the the first floor at 107 Projects – an artist-run community and arts organisation who are our long-time comrades.
107 Projects are downright amazing – they support artists + folk from all sectors of  Redfern and beyond to create art and change and a safe place for all. We're very proud to be creating this garden with and for their community.
The Rooftop Garden itself will be next to the space that we'll be utilizing as our main Sydney workshop venue from this Summer onwards – a place for intensive and also laid-back learning, workshops, food swaps and gatherings of all kinds.
The building itself at 107 Redfern St Redfern is owned by City of Sydney.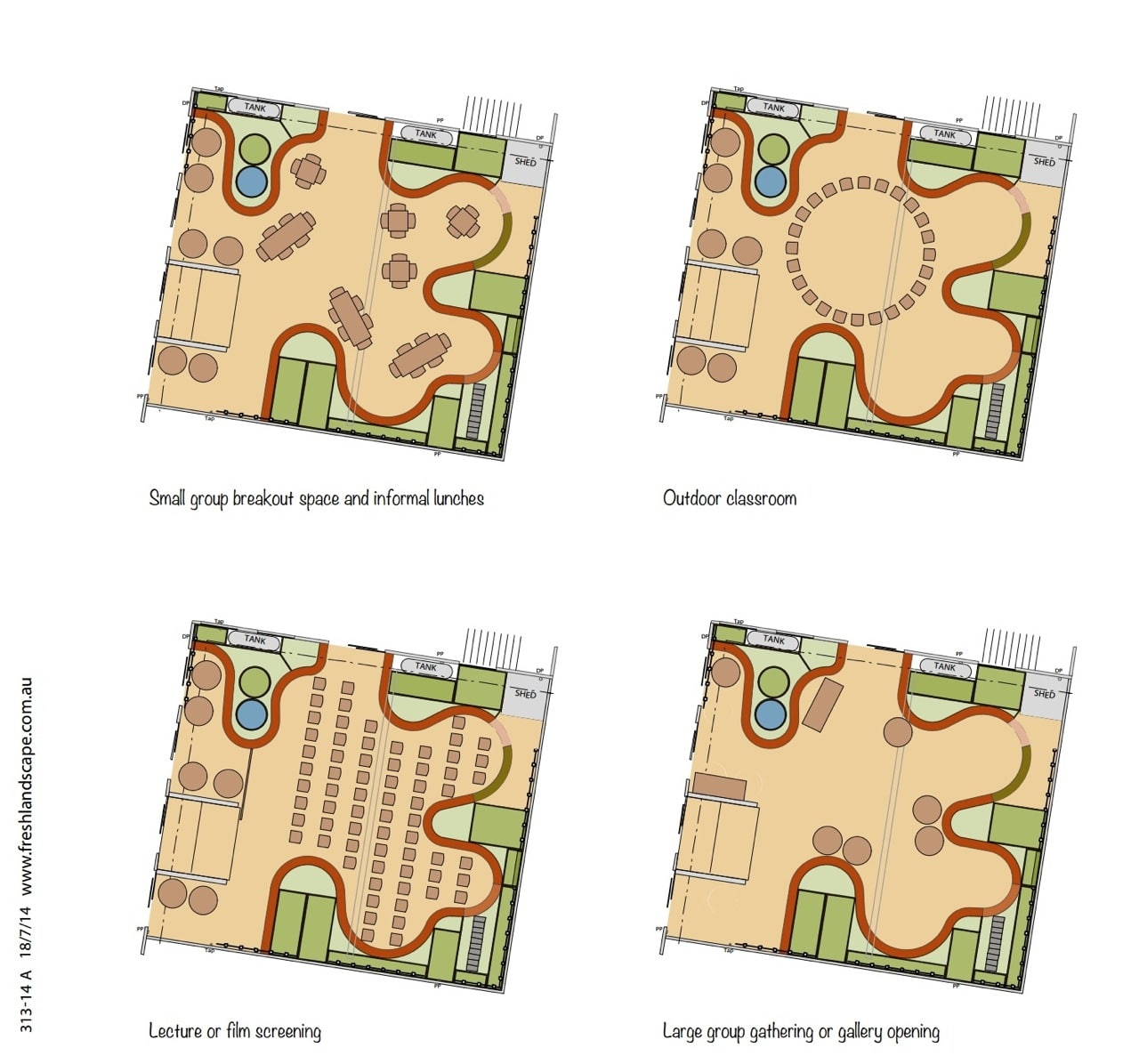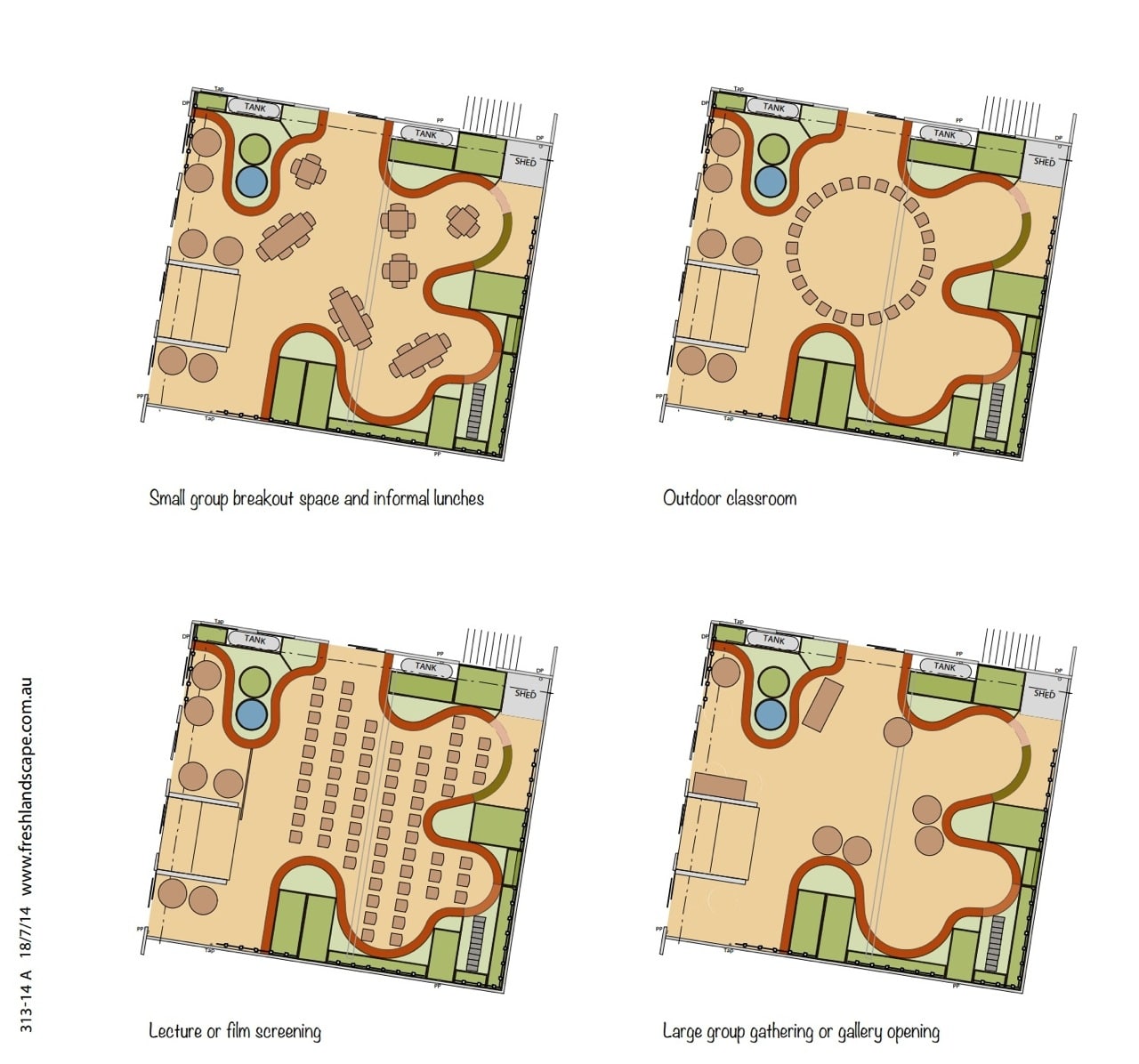 Thank You, Thank You…
We couldn't have gotten this project this far without the generosity of many folks already. So a big huzzah to:
Jenny + Chris from Fresh Landscape Design – for the garden design drawings and design input
Gordon from Free Range Food Gardens – for the carpentry and site management
Jimmy from Meanwhile Outside – for the 24-hr turnaround crowdfunding video
Grant + Byron from Urban Growers for planting support and expertise
And to all the super-excellent volunteers that have turned up to help on the build so far, as well as Milkwood crew Heather, Adam + Trev.
Whew. Ok, that's my pitch. You can donate here.
If you're too skint to pledge the equivalent of a sandwich, no worries. Please come and visit us in the garden once it's built, and take some seedlings home to grow at your place.
Because that's what this project is all about – cultivating community and inspiration and good fresh food. For everyone.
https://vimeo.com/106127074