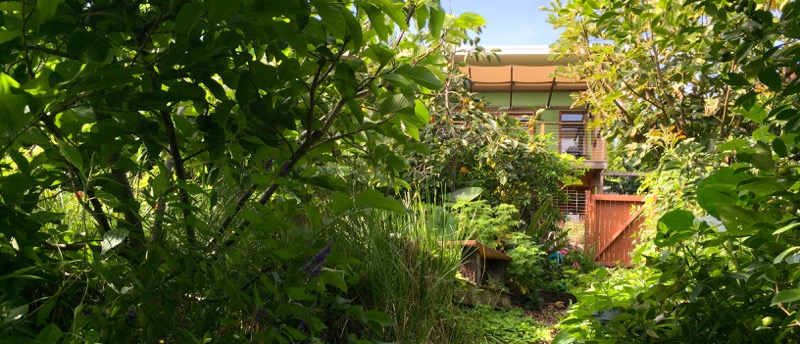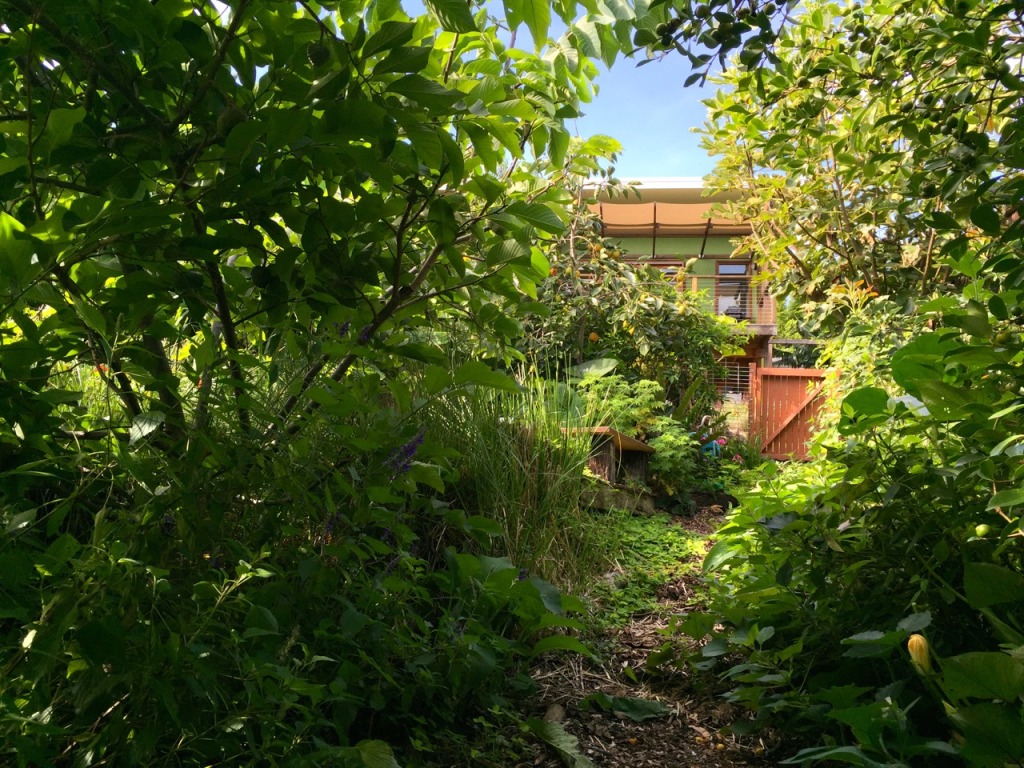 Inspiration takes many forms, but a thriving backyard ecosystem like Happy Earth has got to be pretty high up on our list.
Ali + Rich have created this edible suburban oasis over the last 8 years, on a sloping block in Unanderra, just south of Wollongong in NSW.
We first visited them 3 years ago, but the other day I snuck over for a cuppa with Ali and got to spend a morning in their thriving edible forest.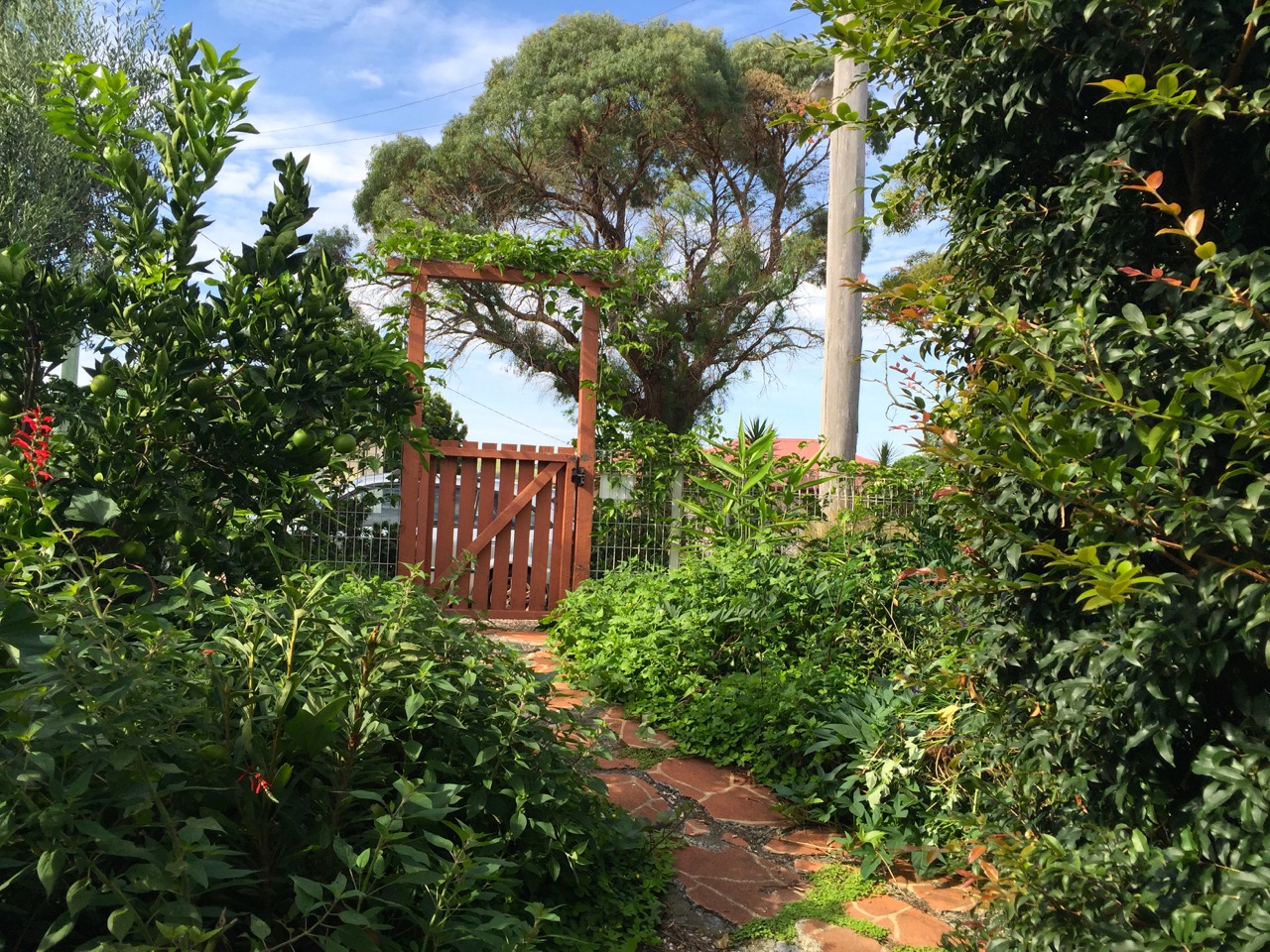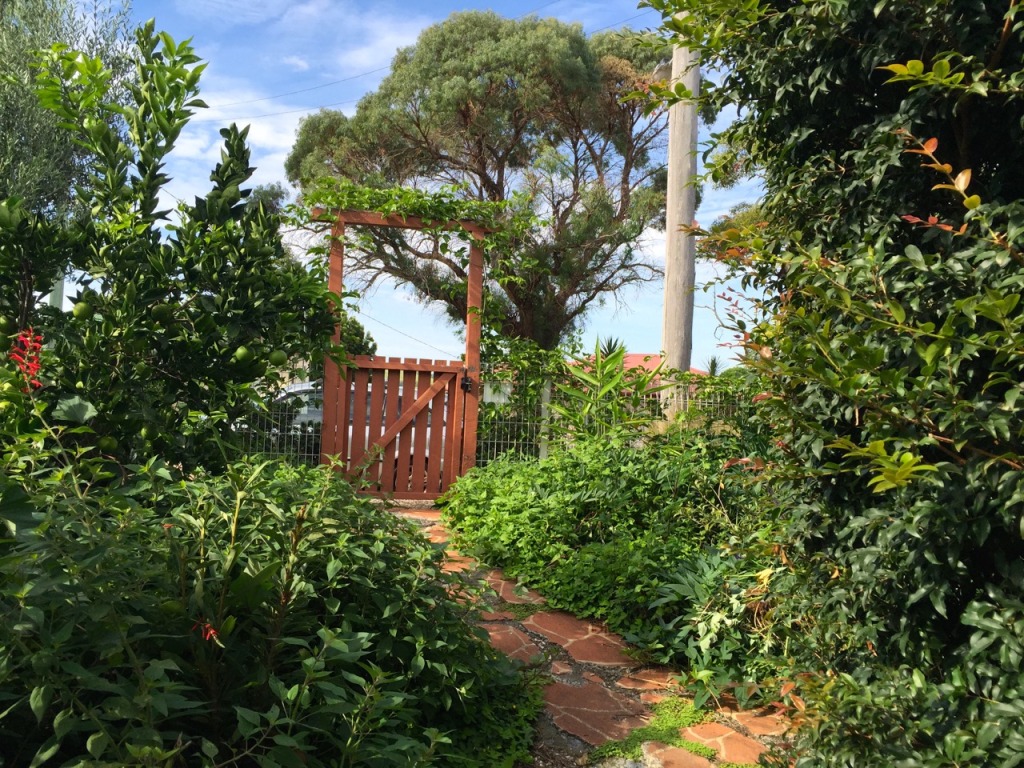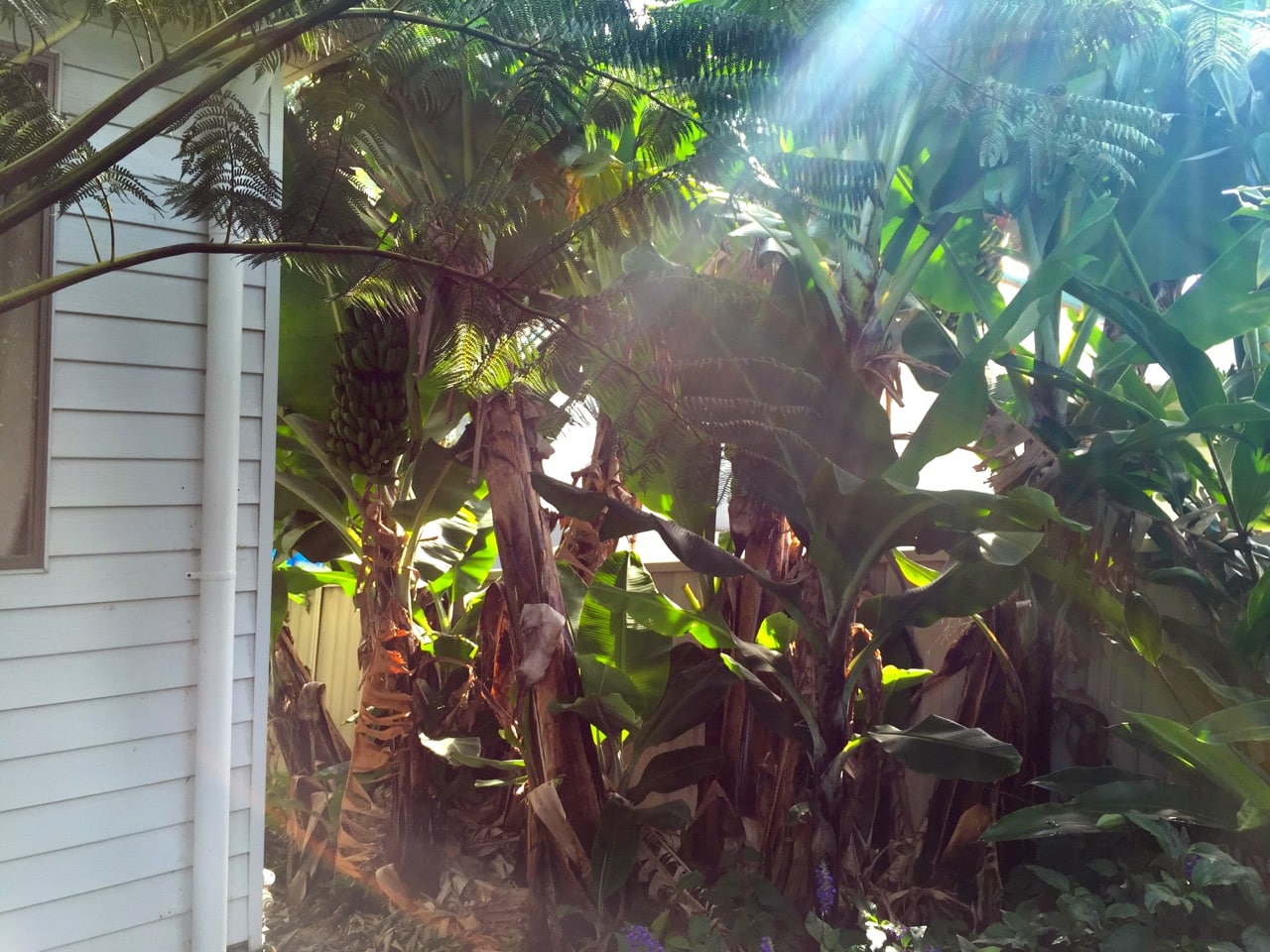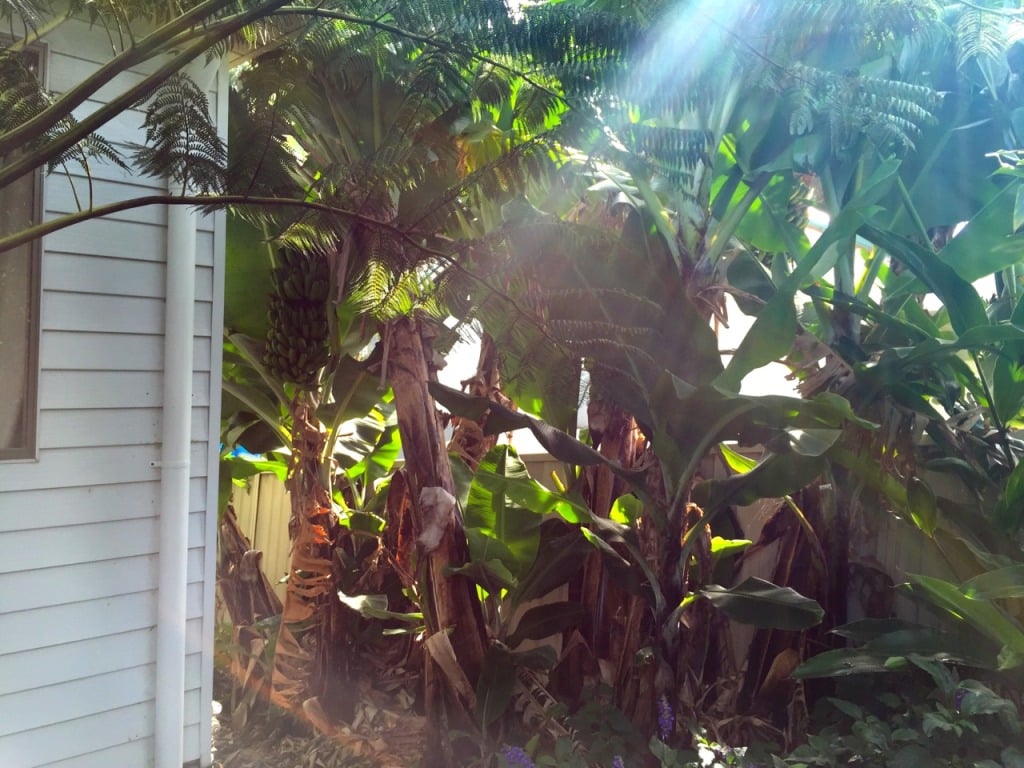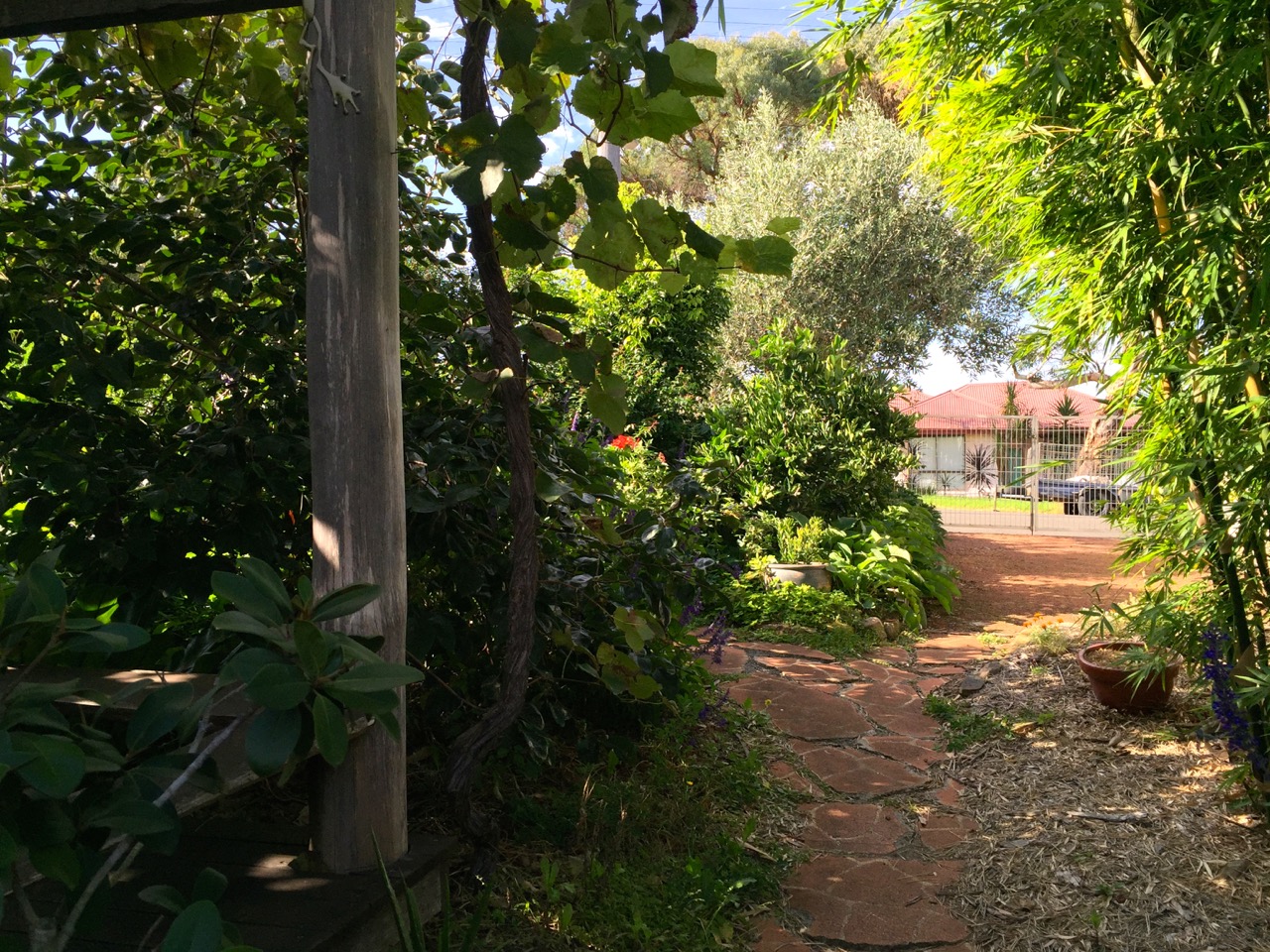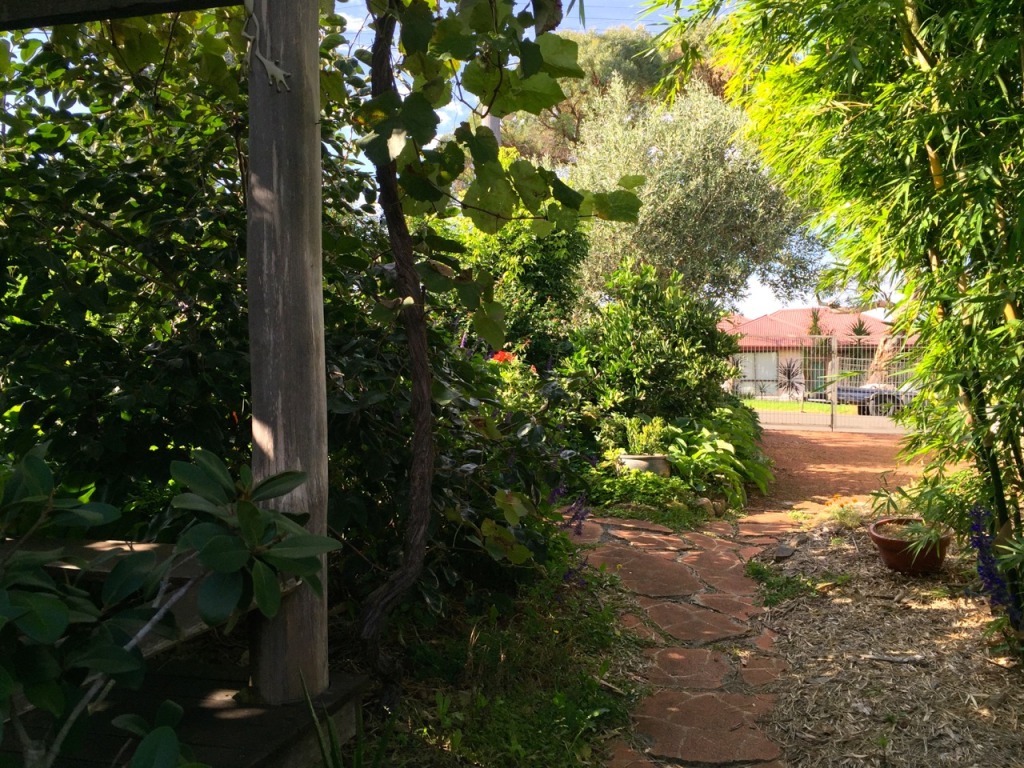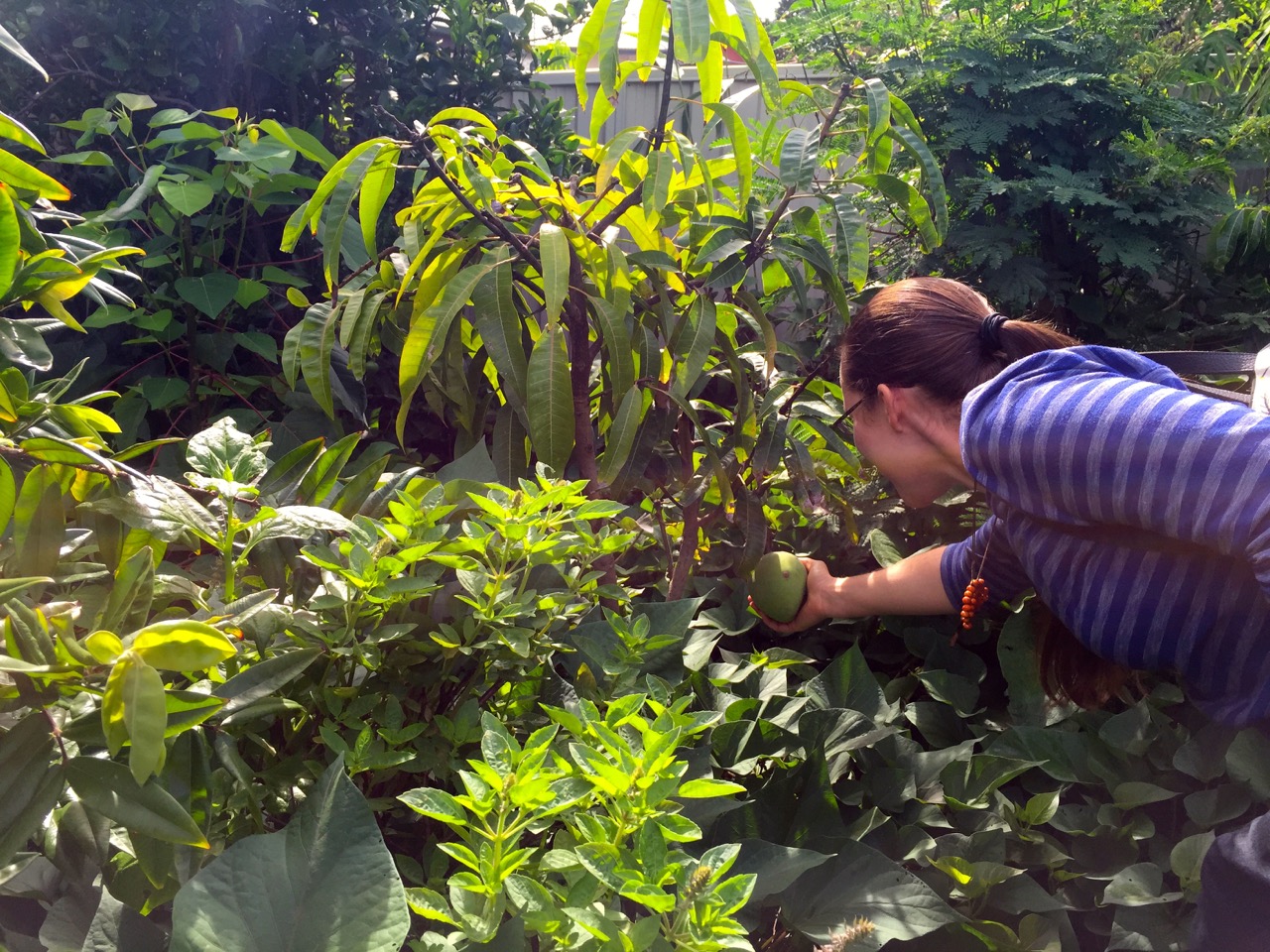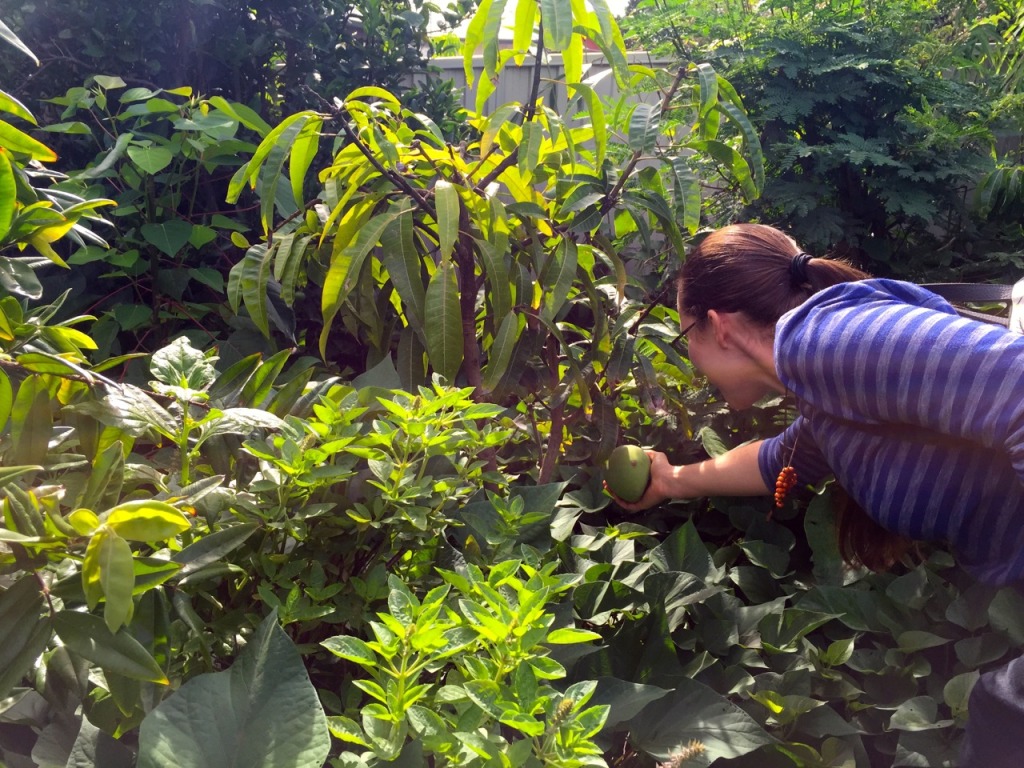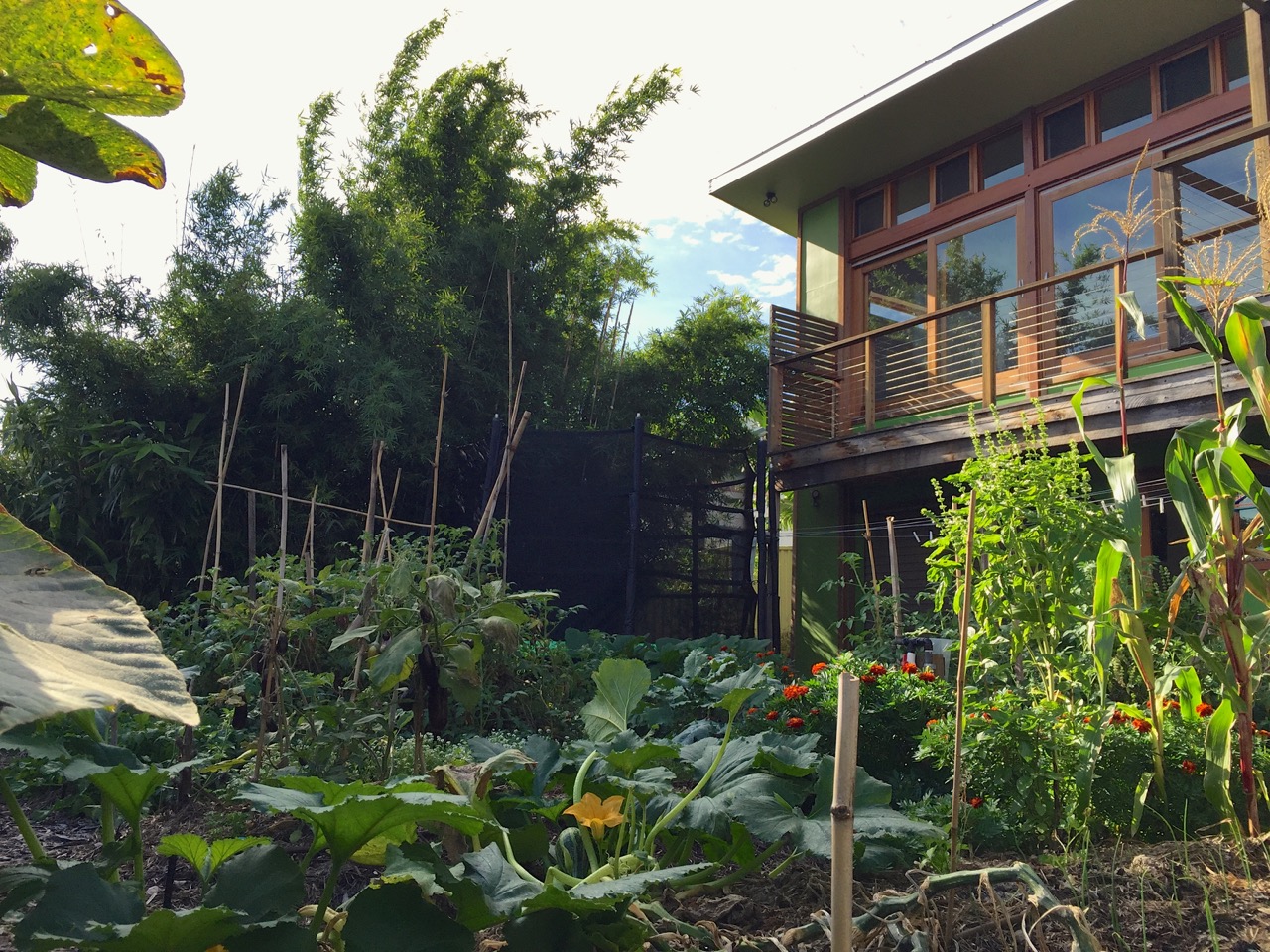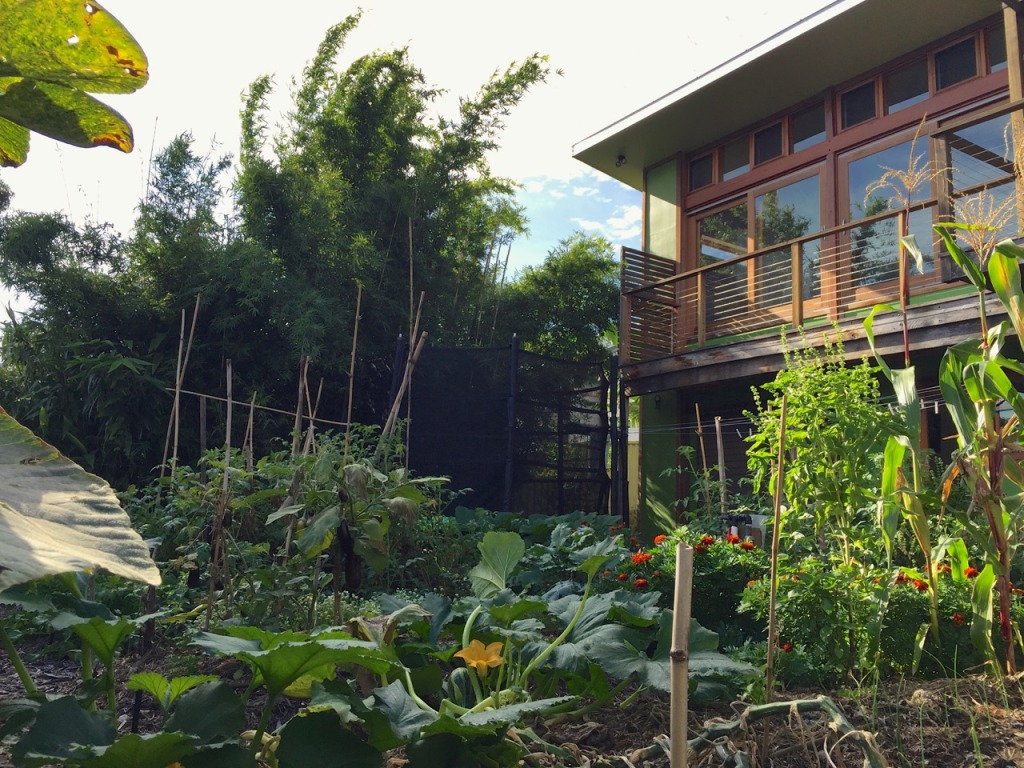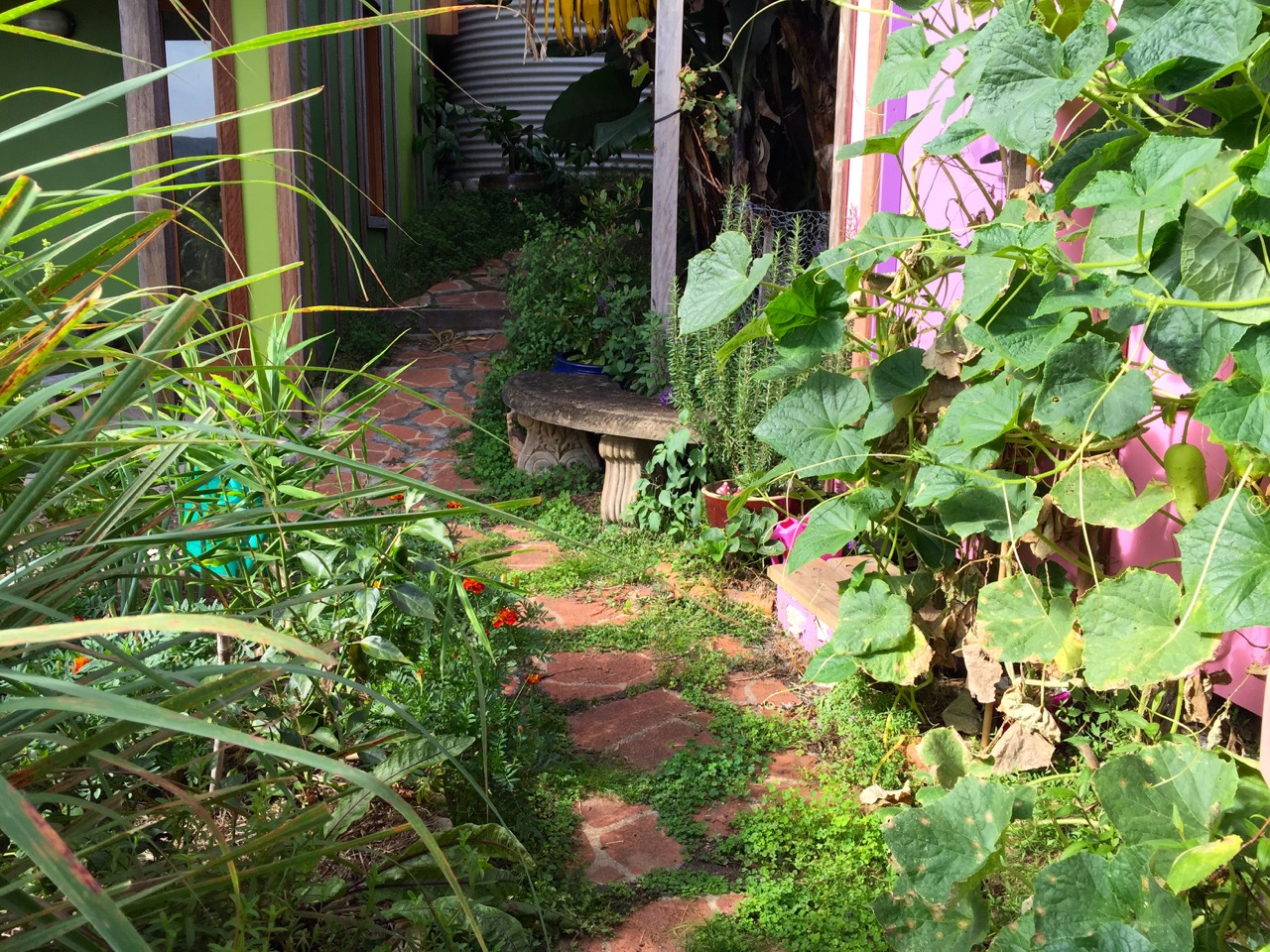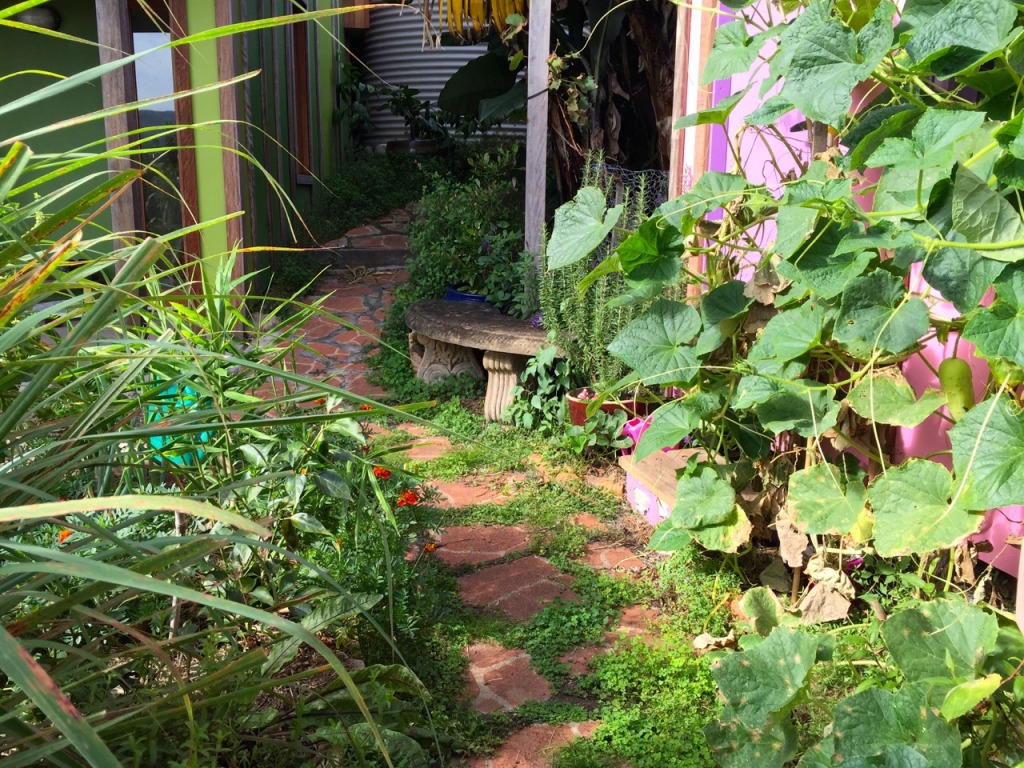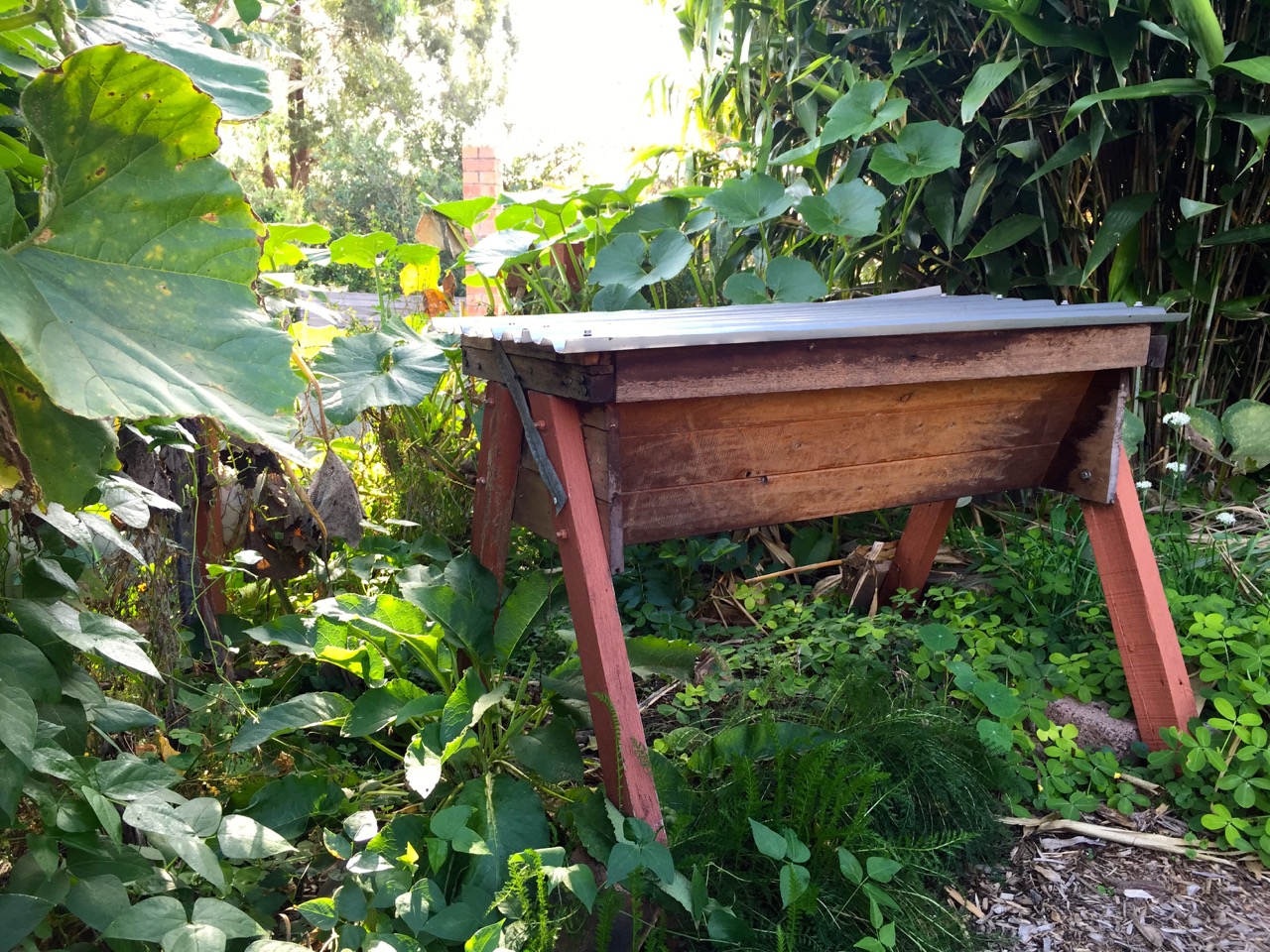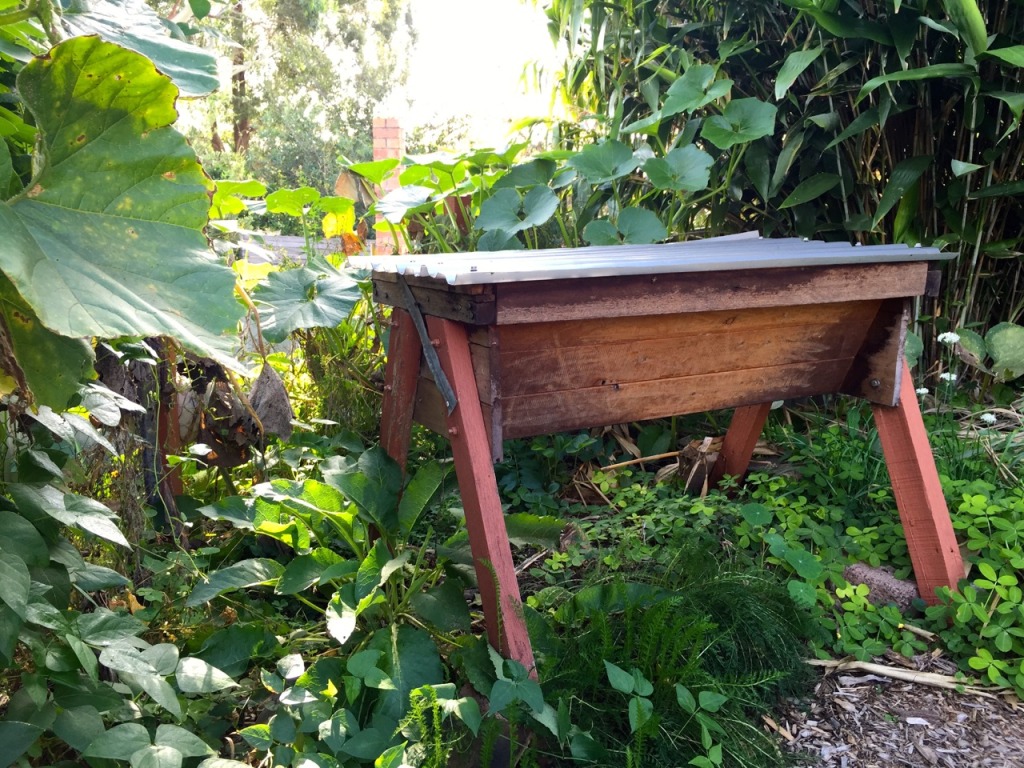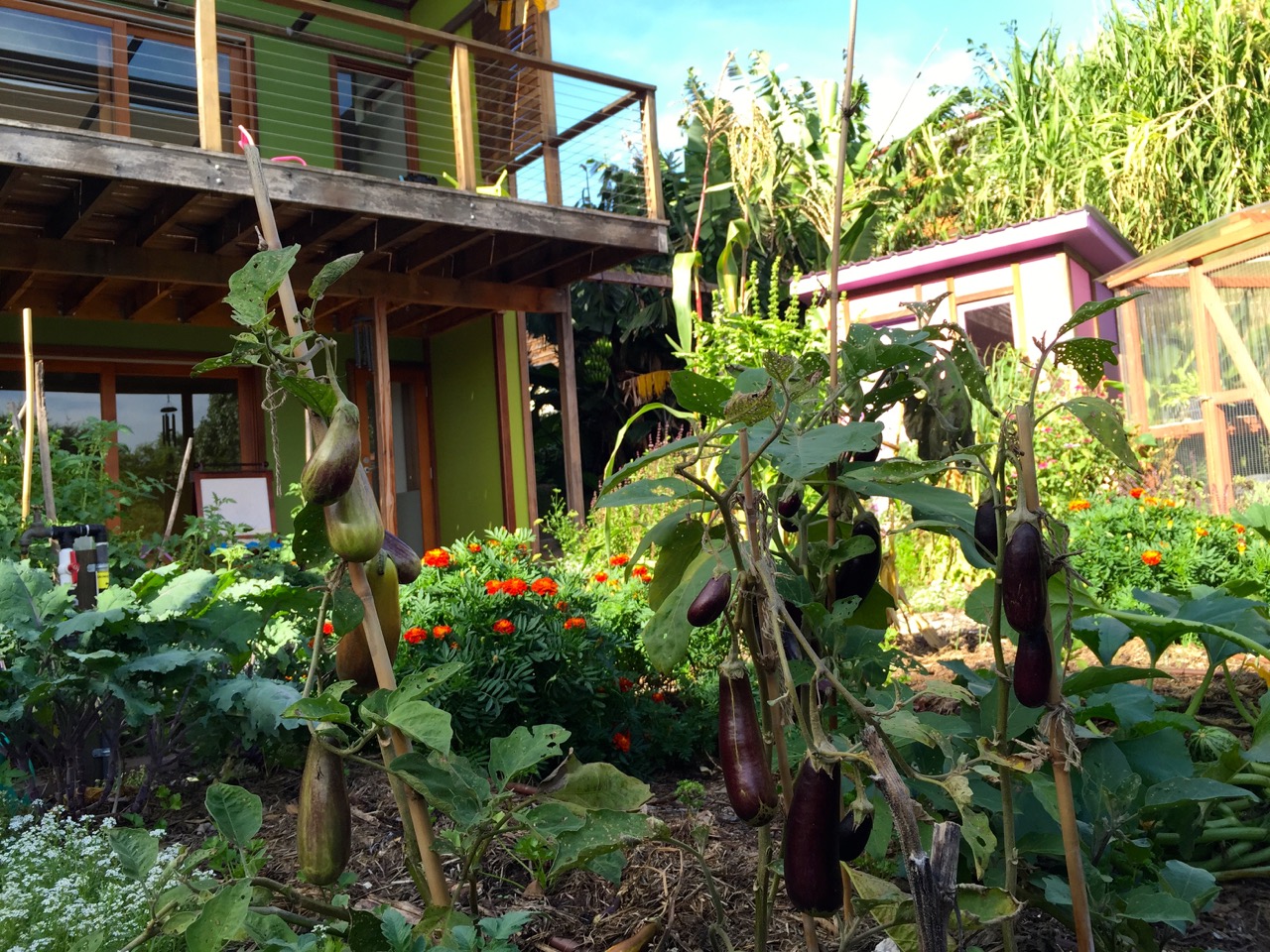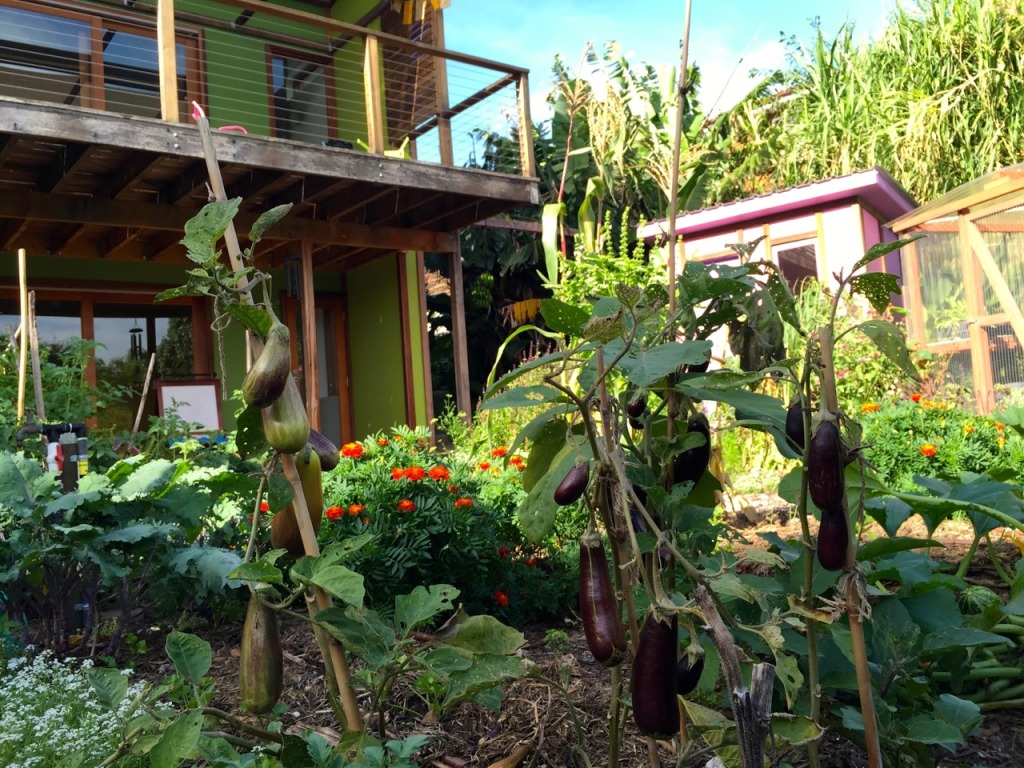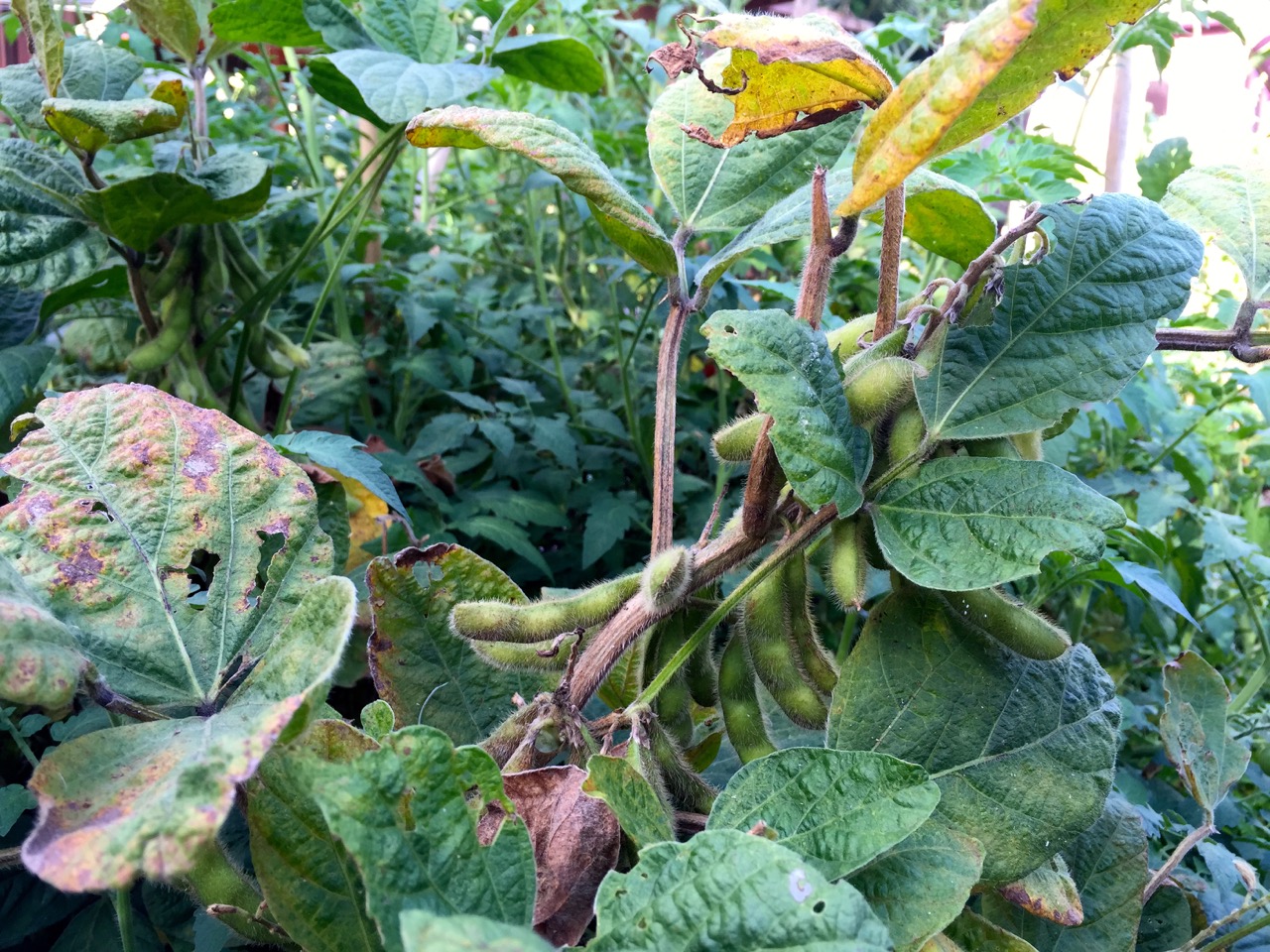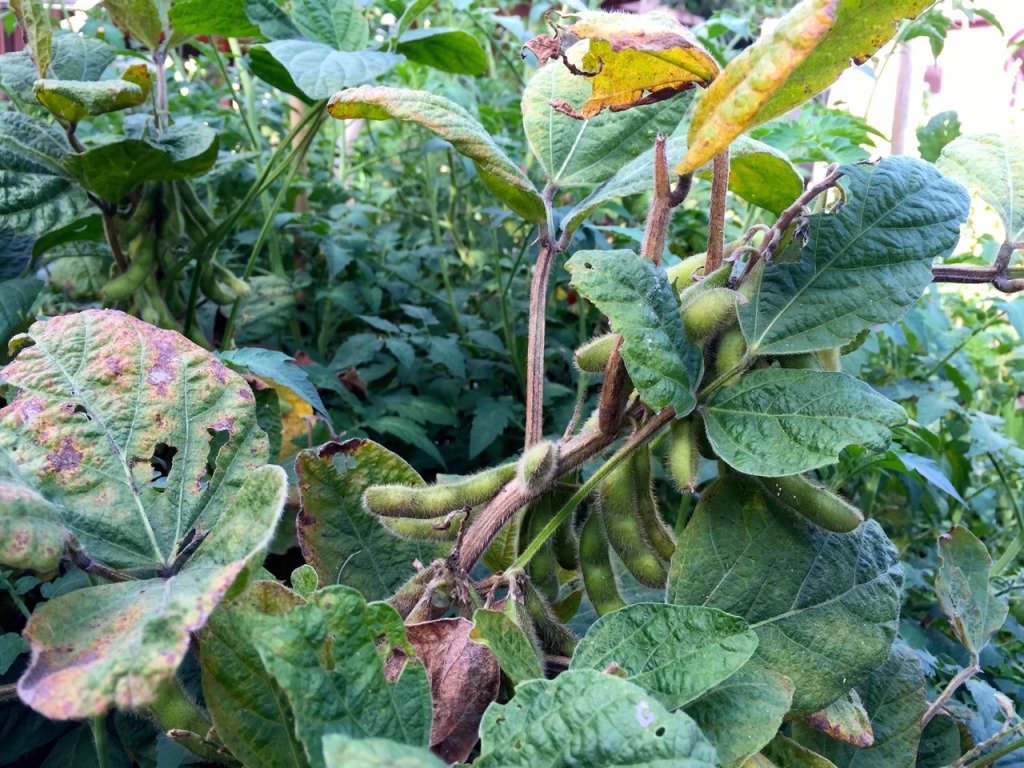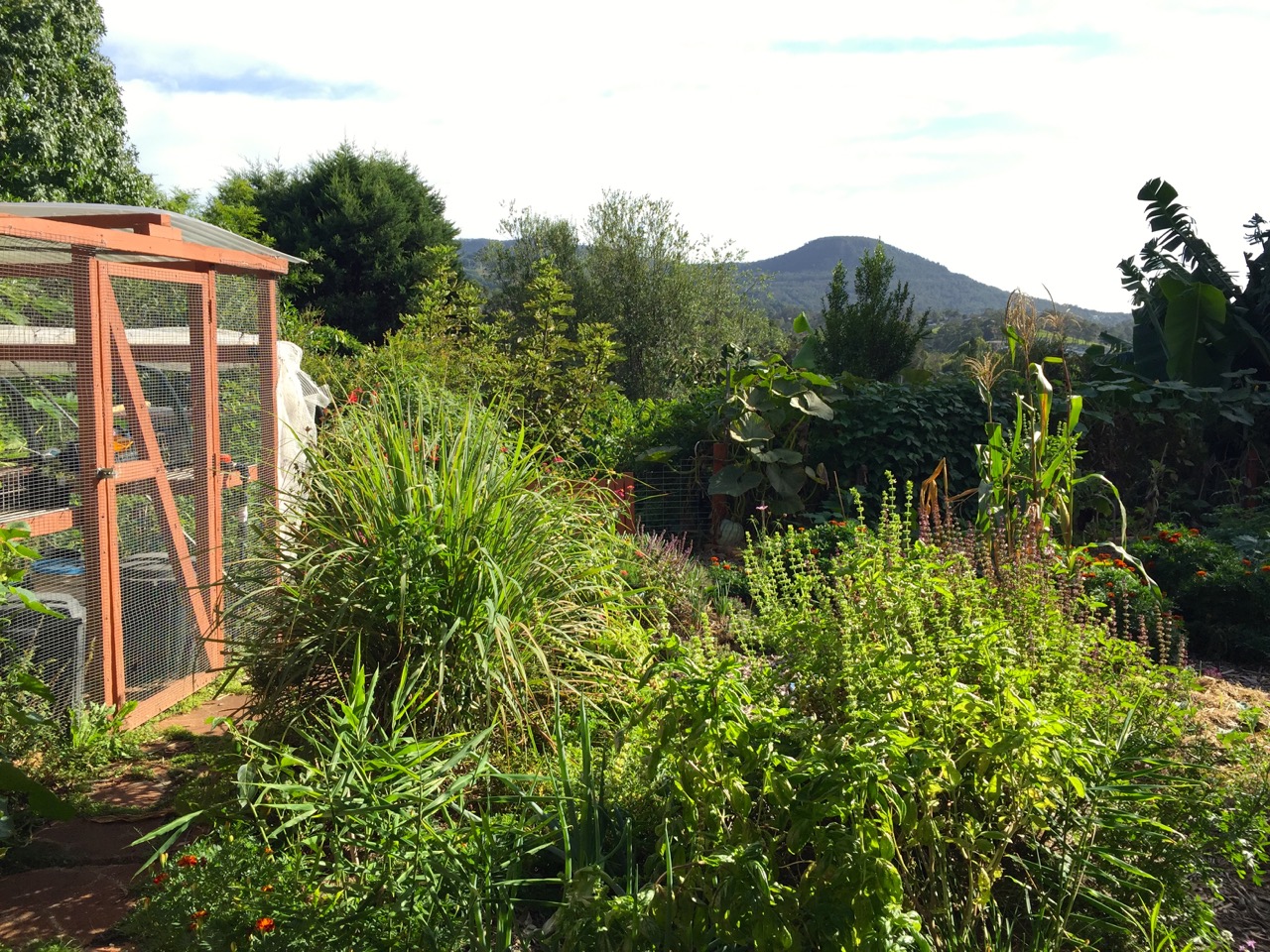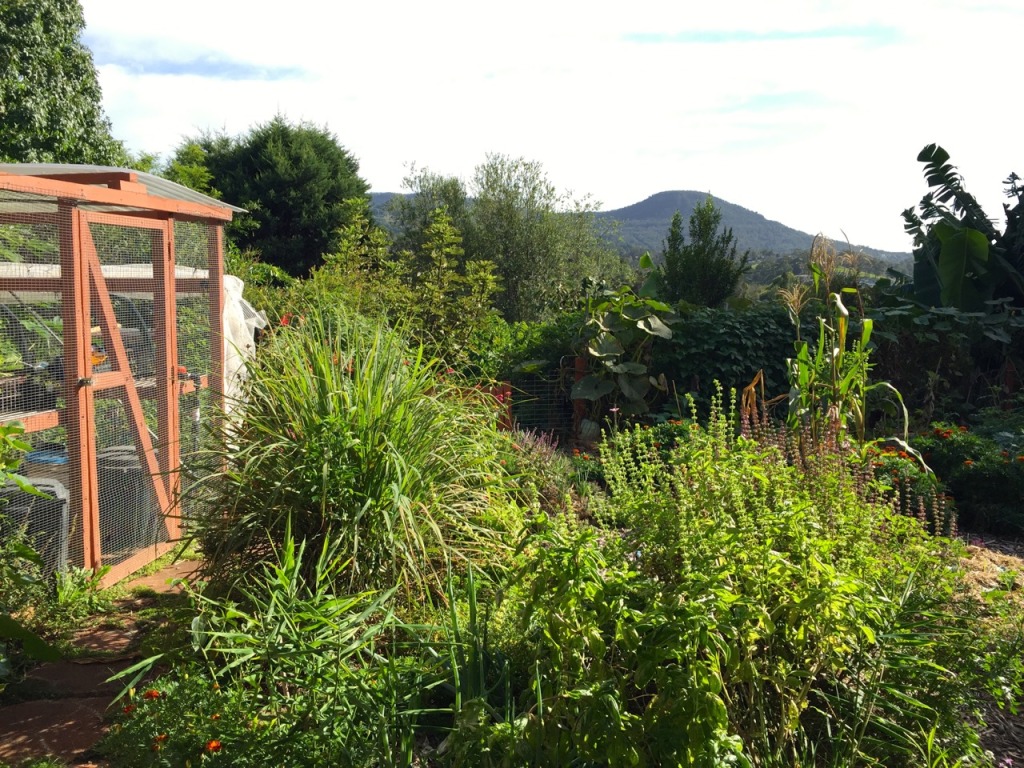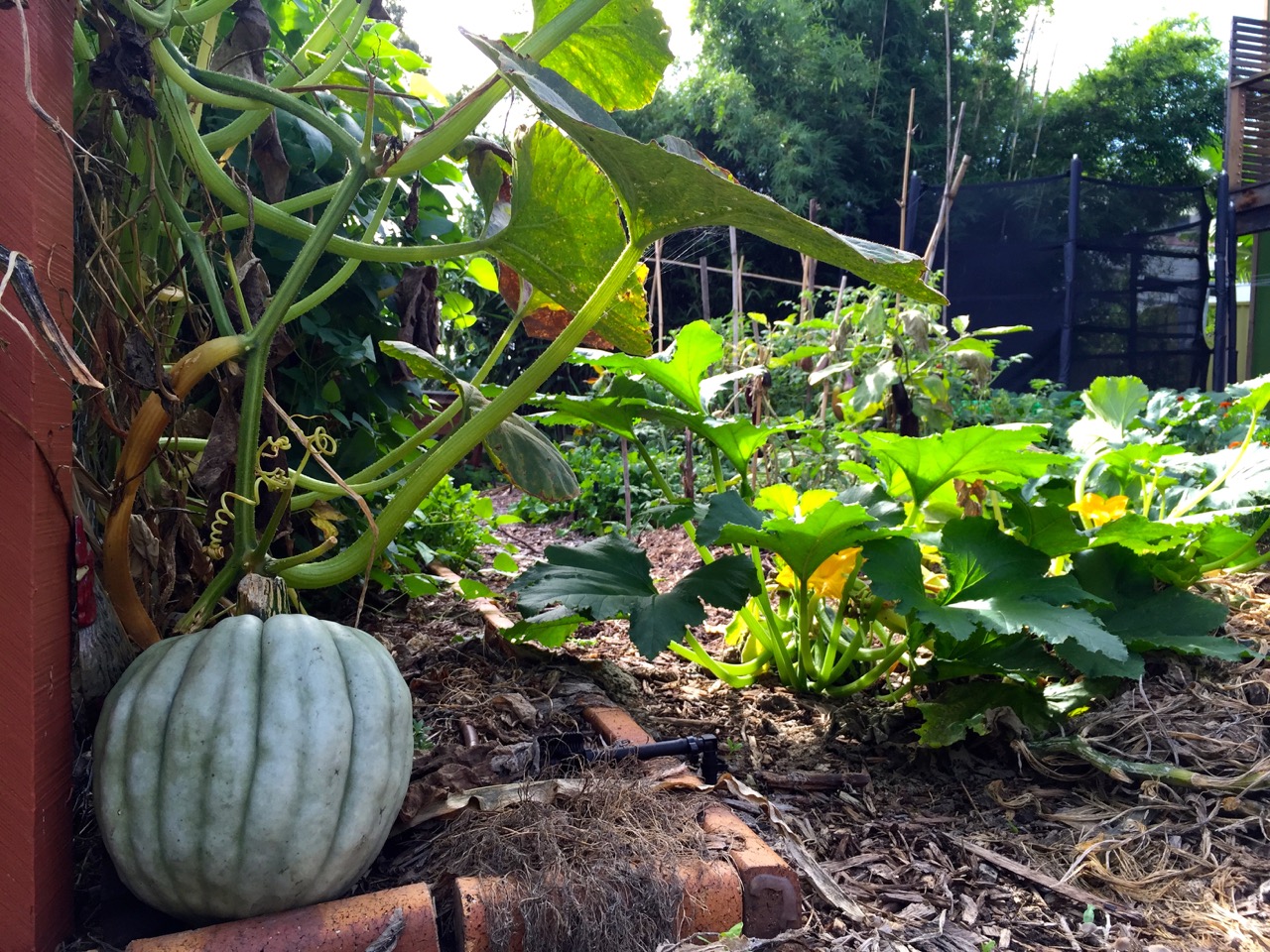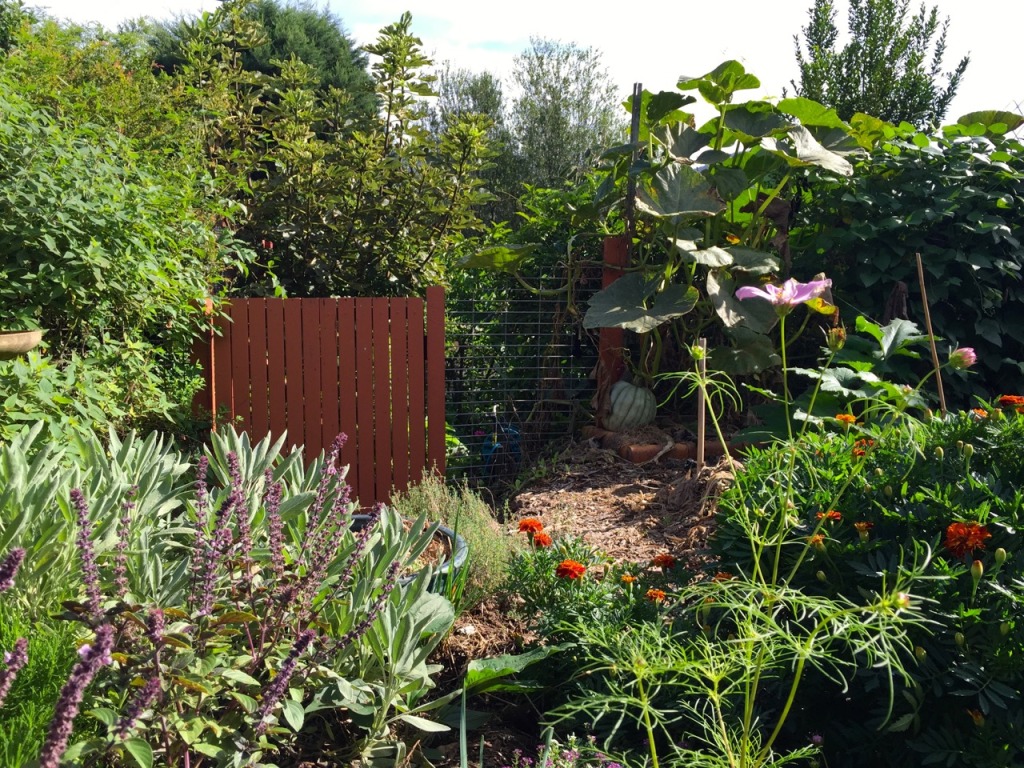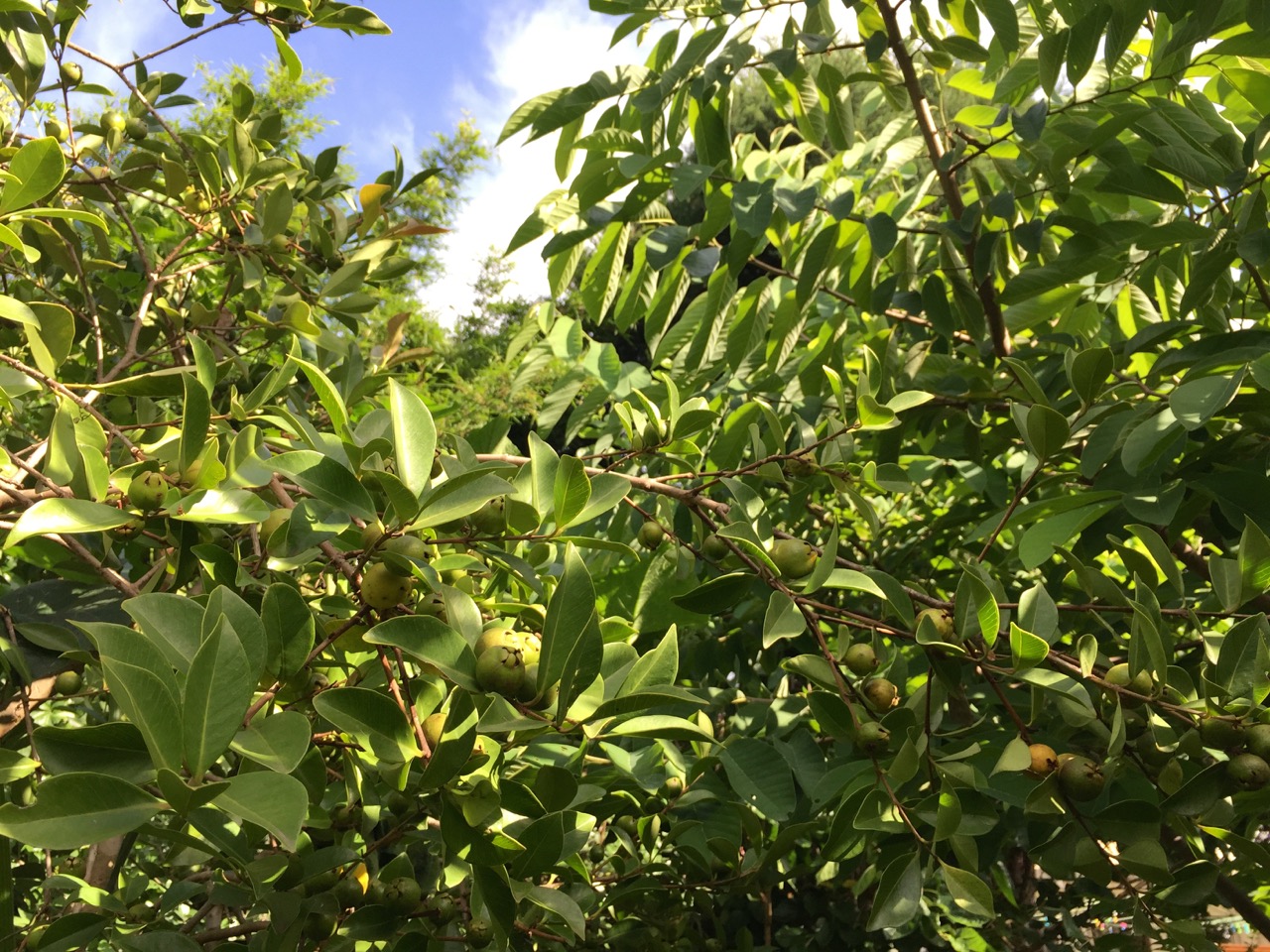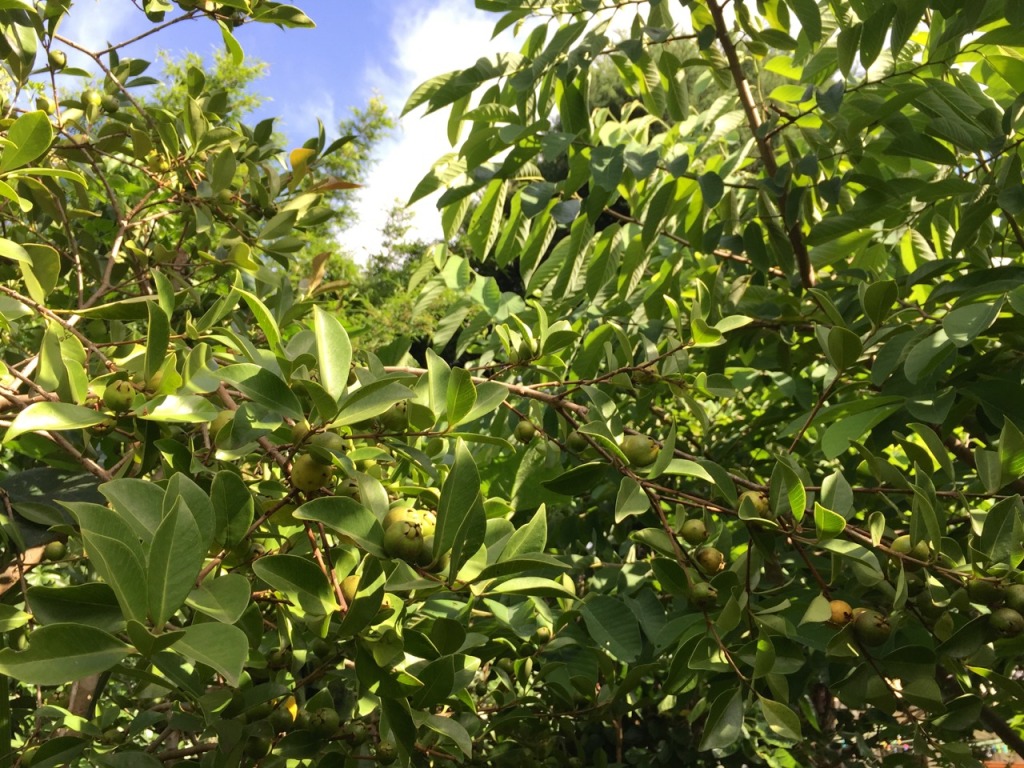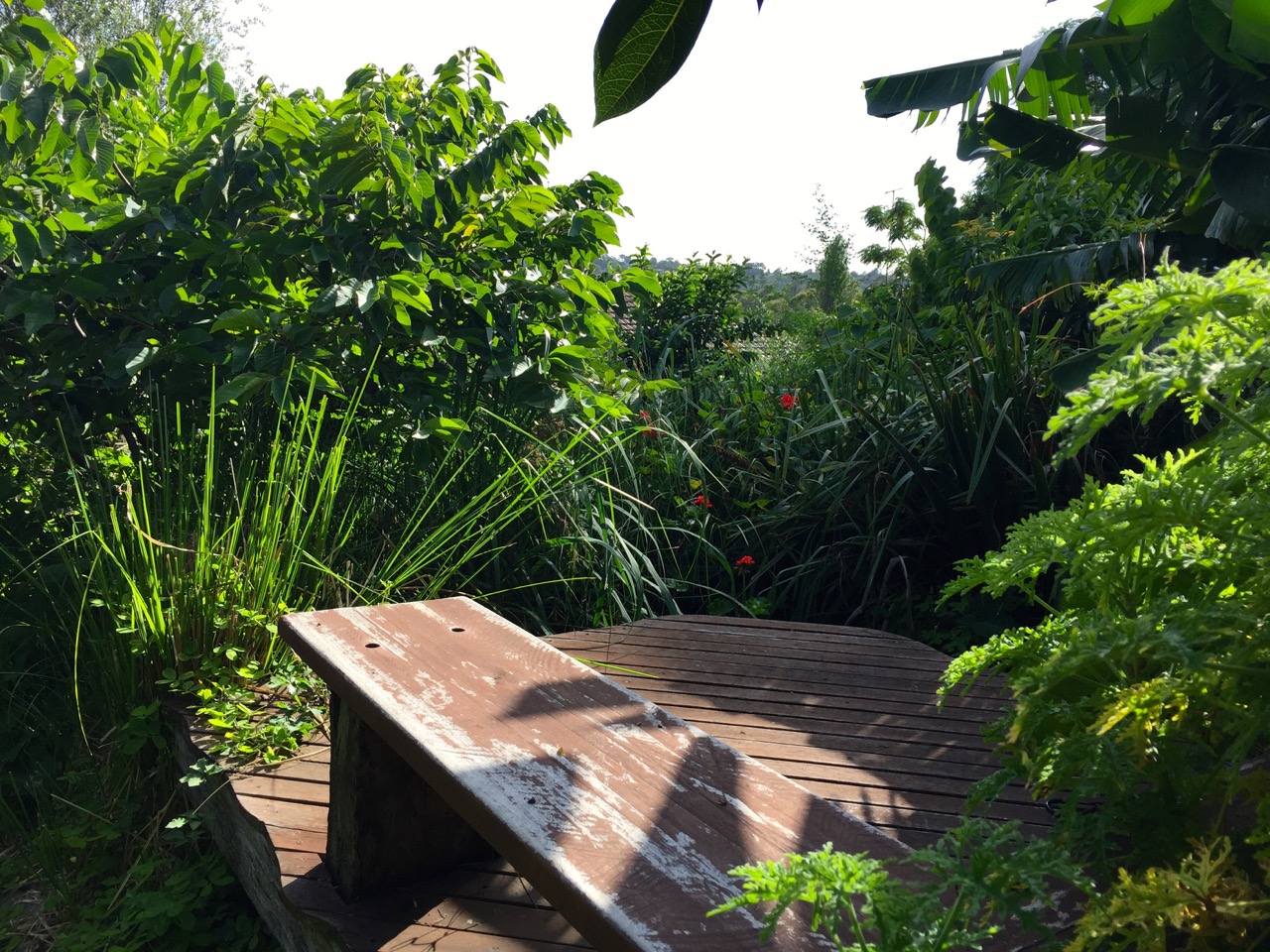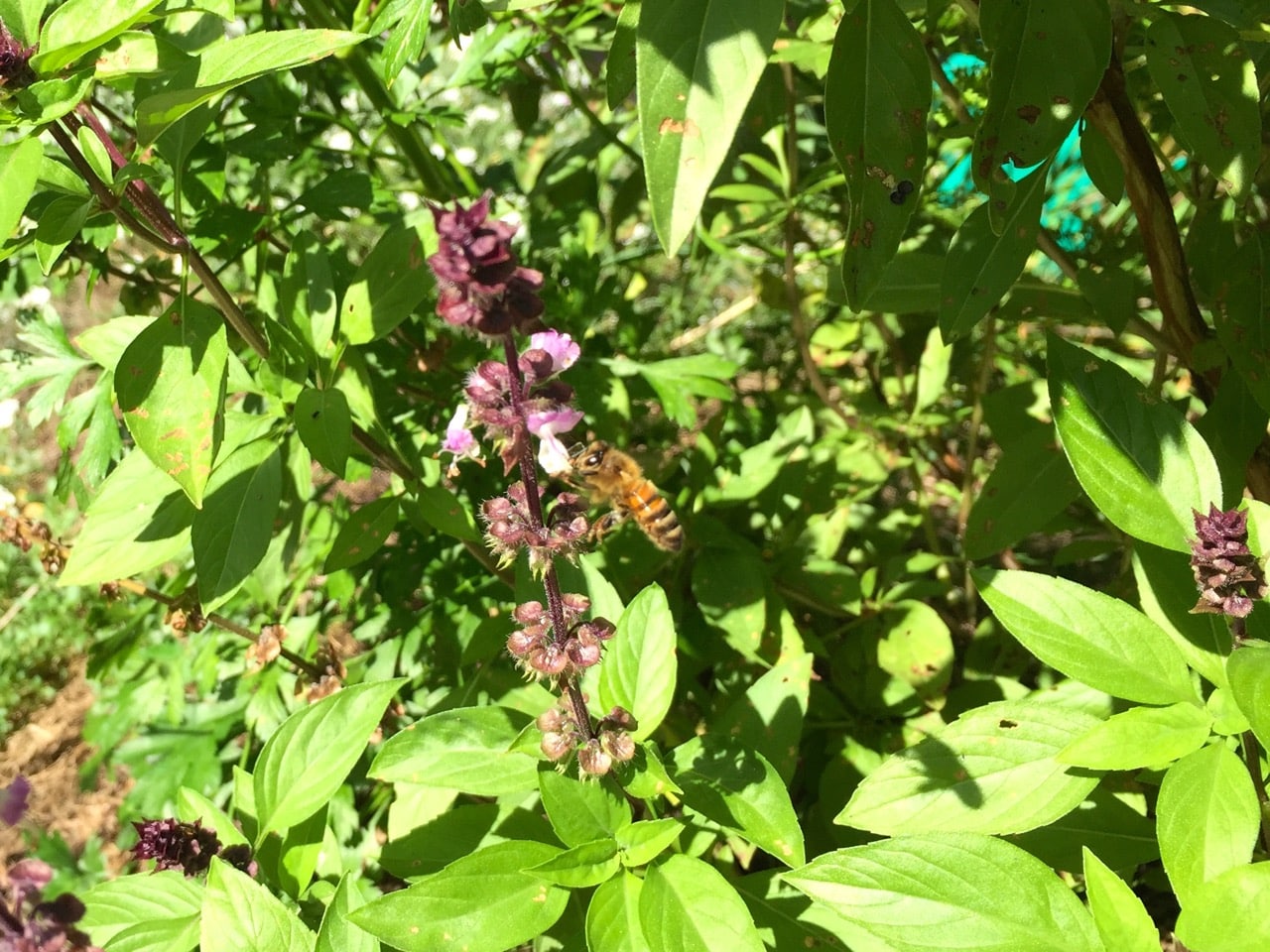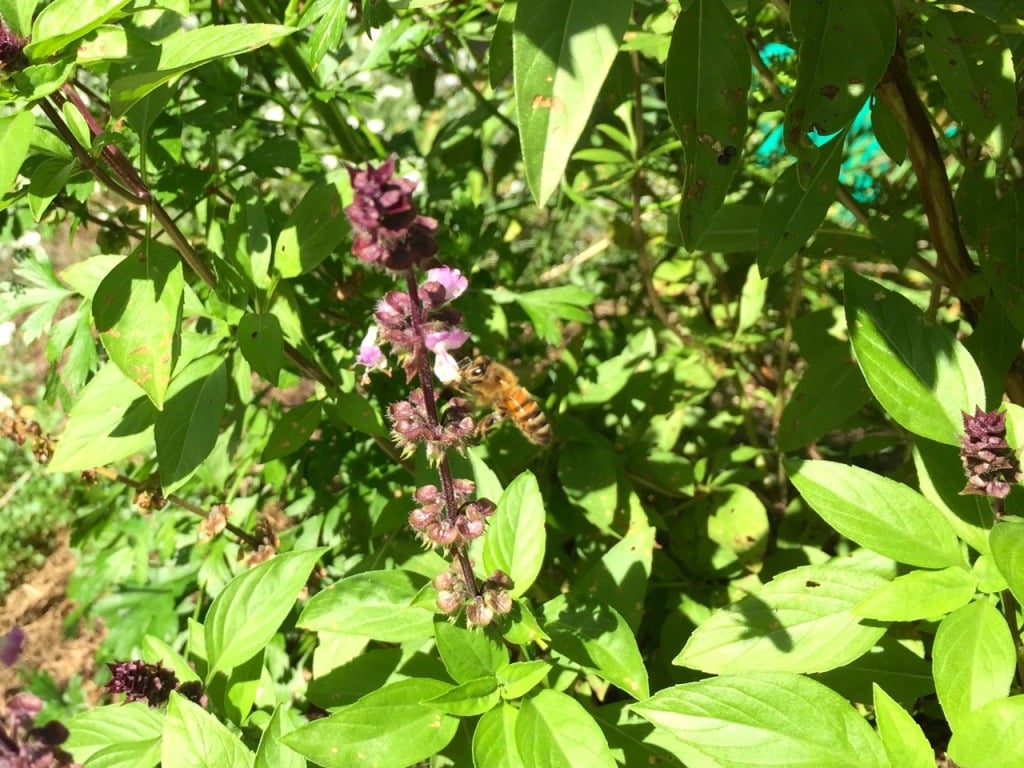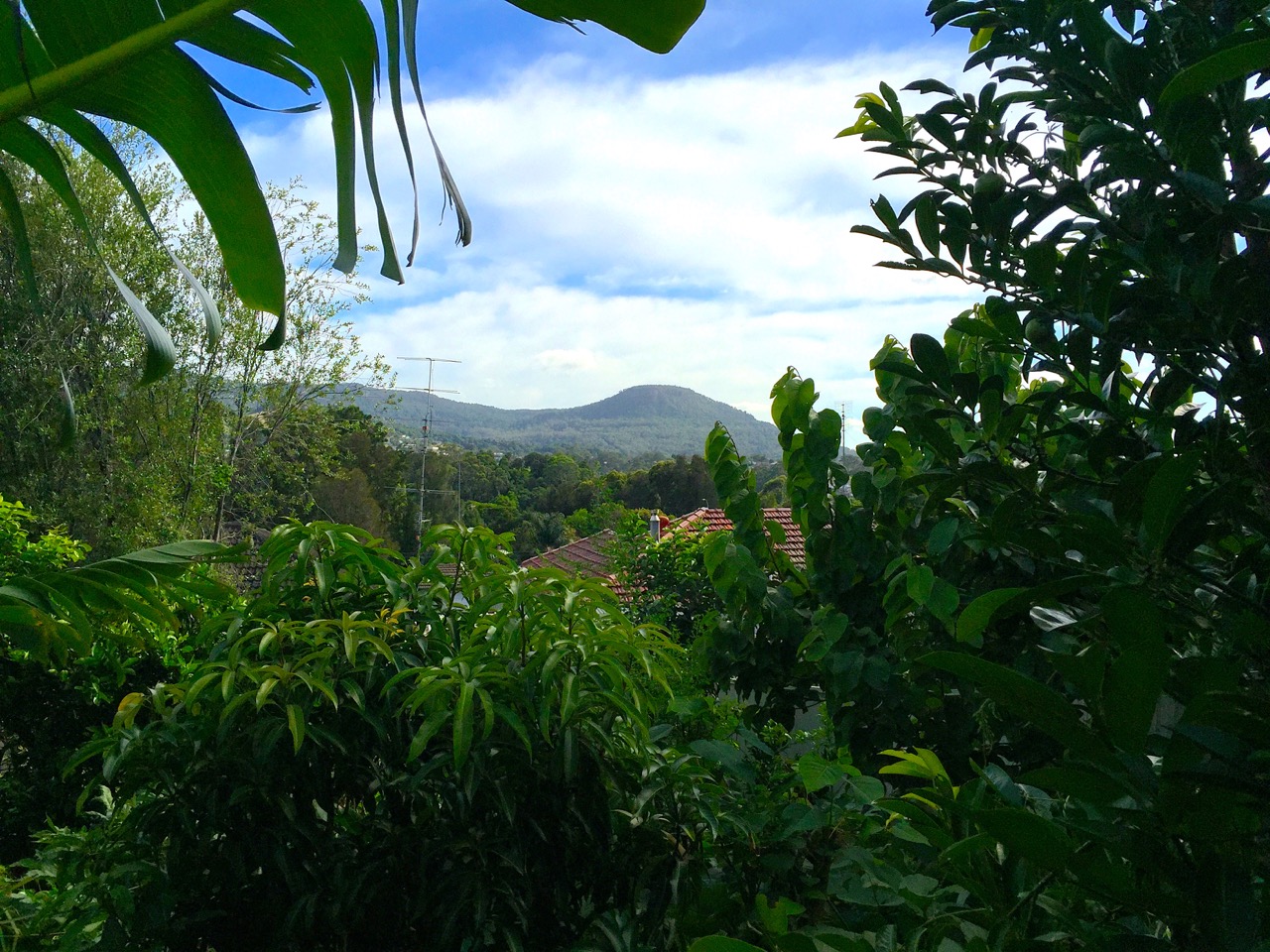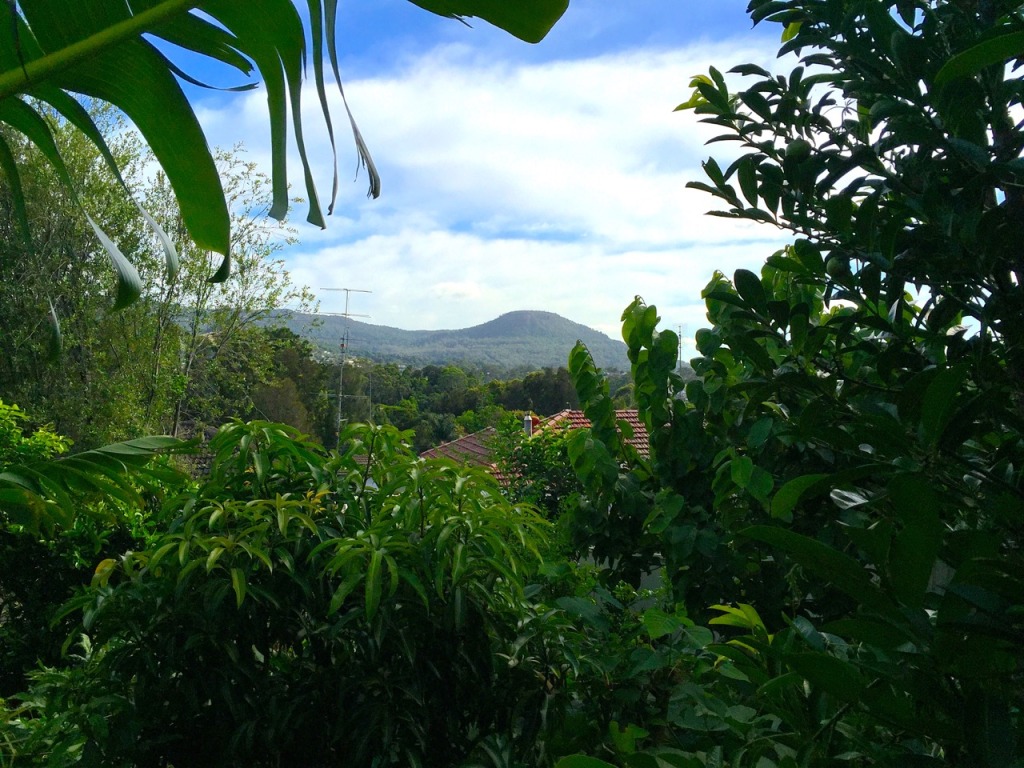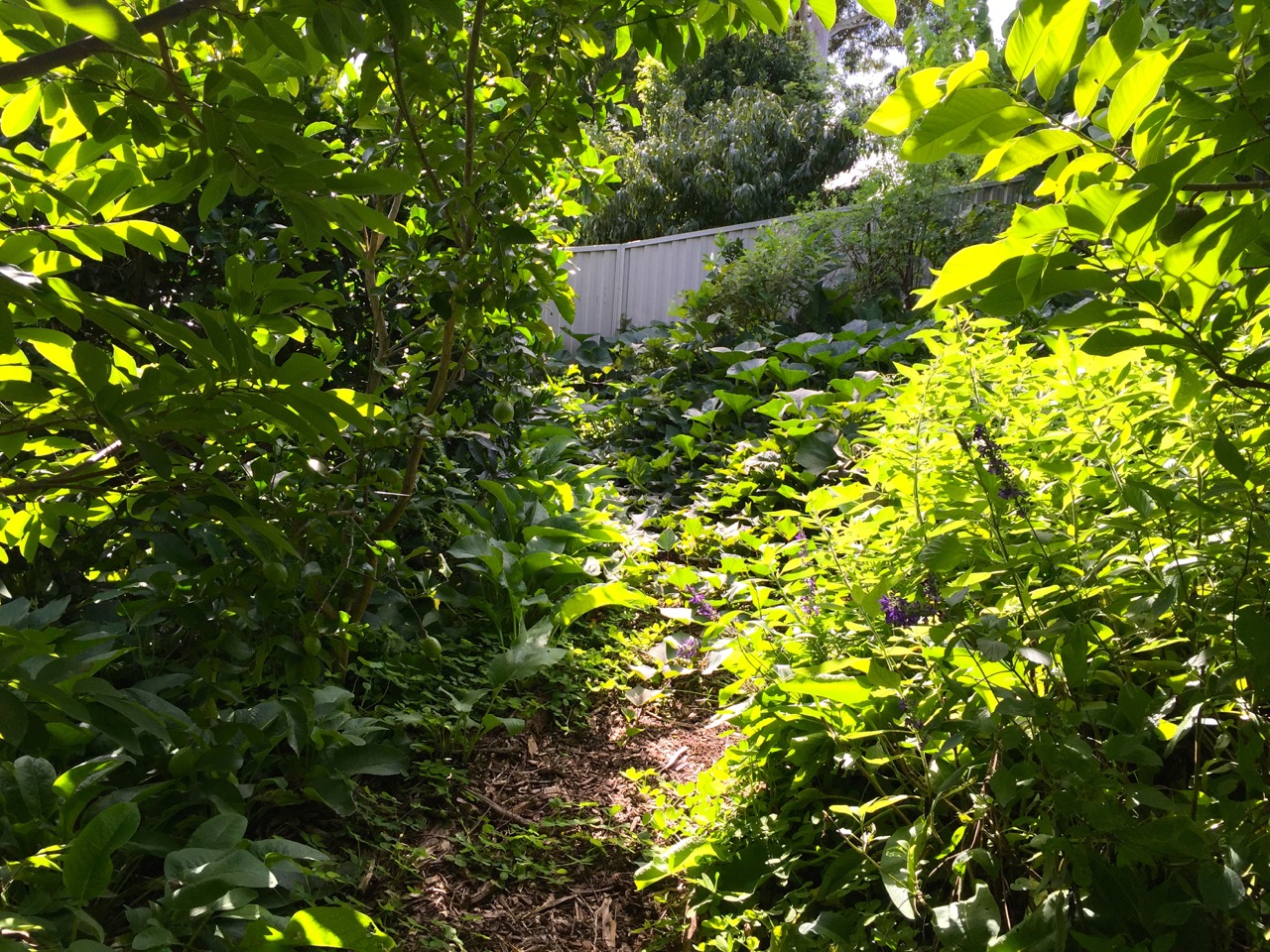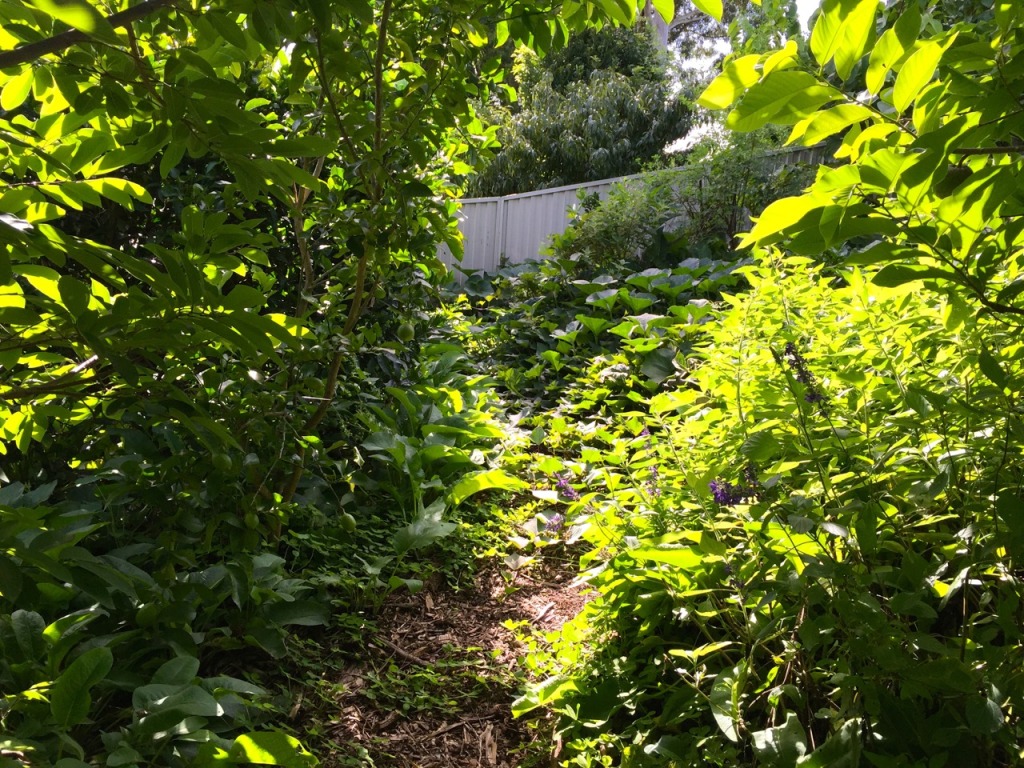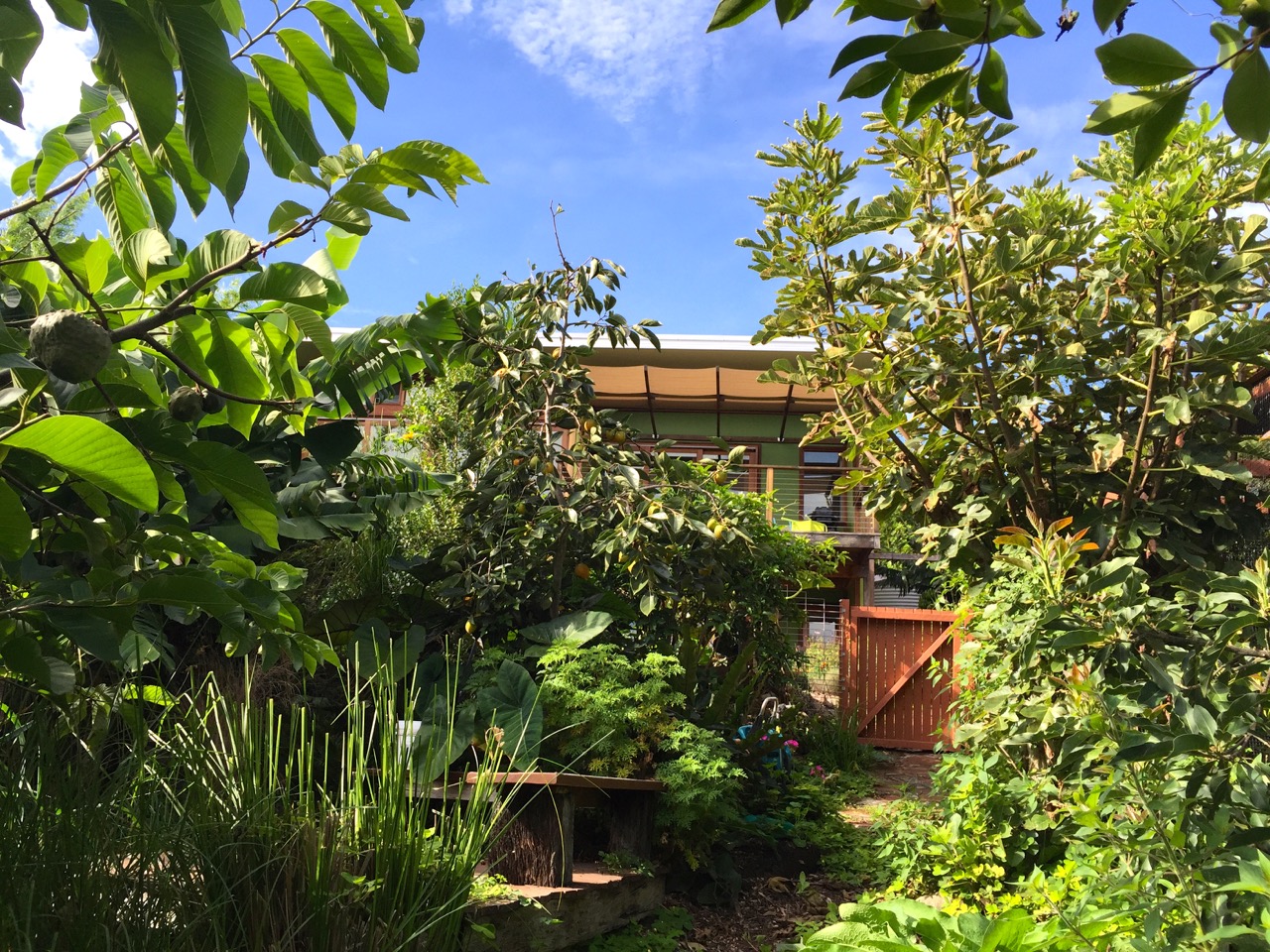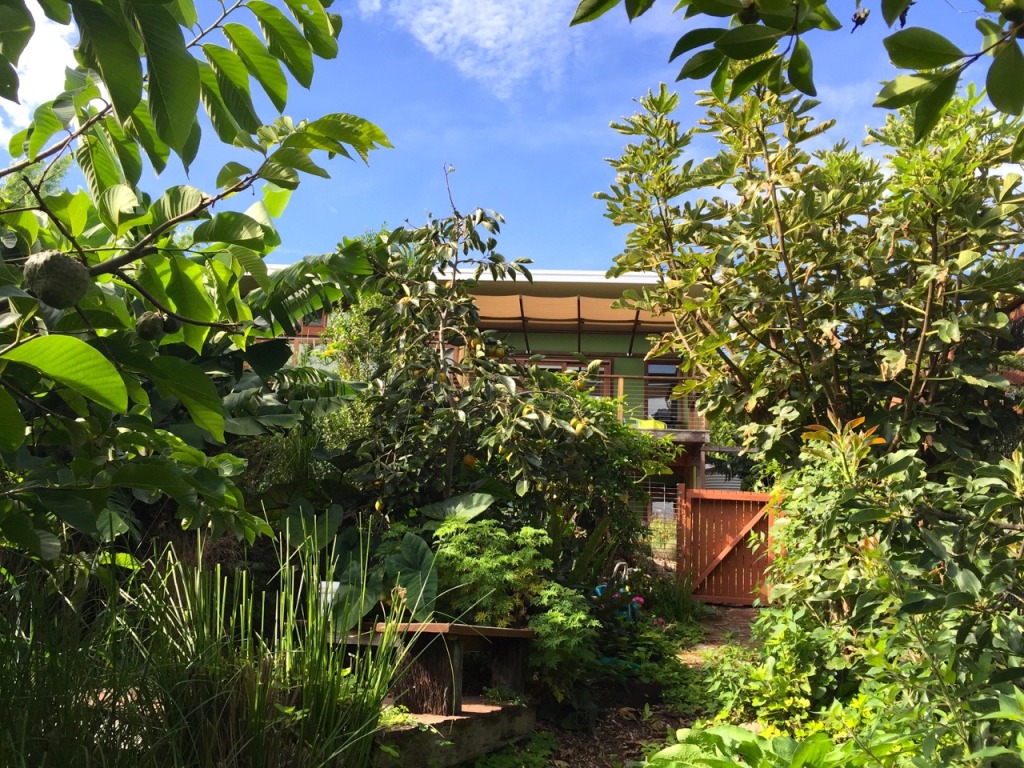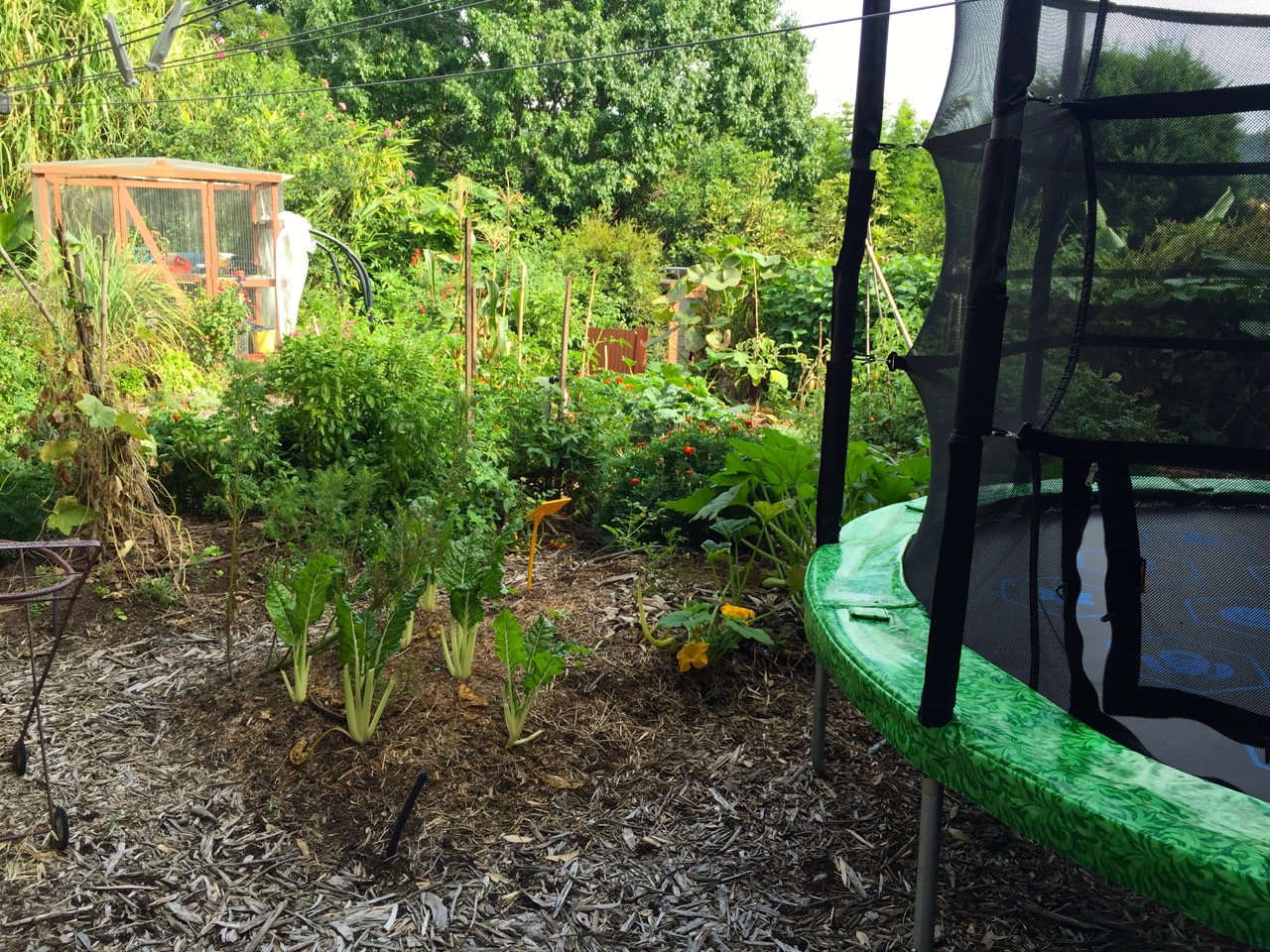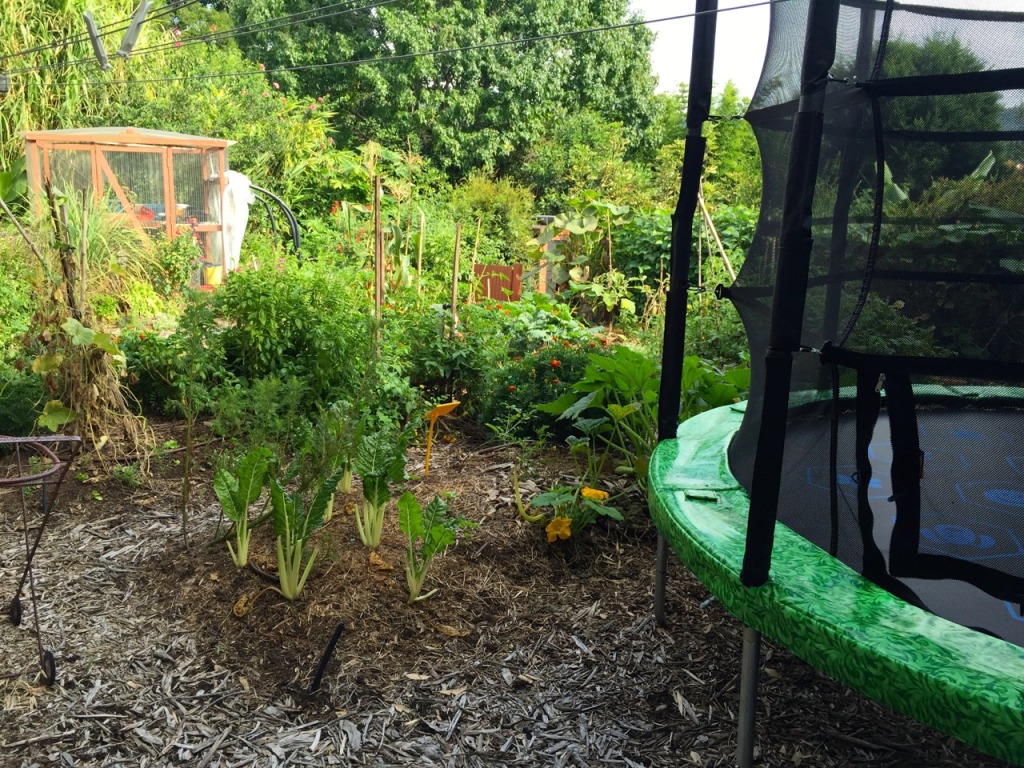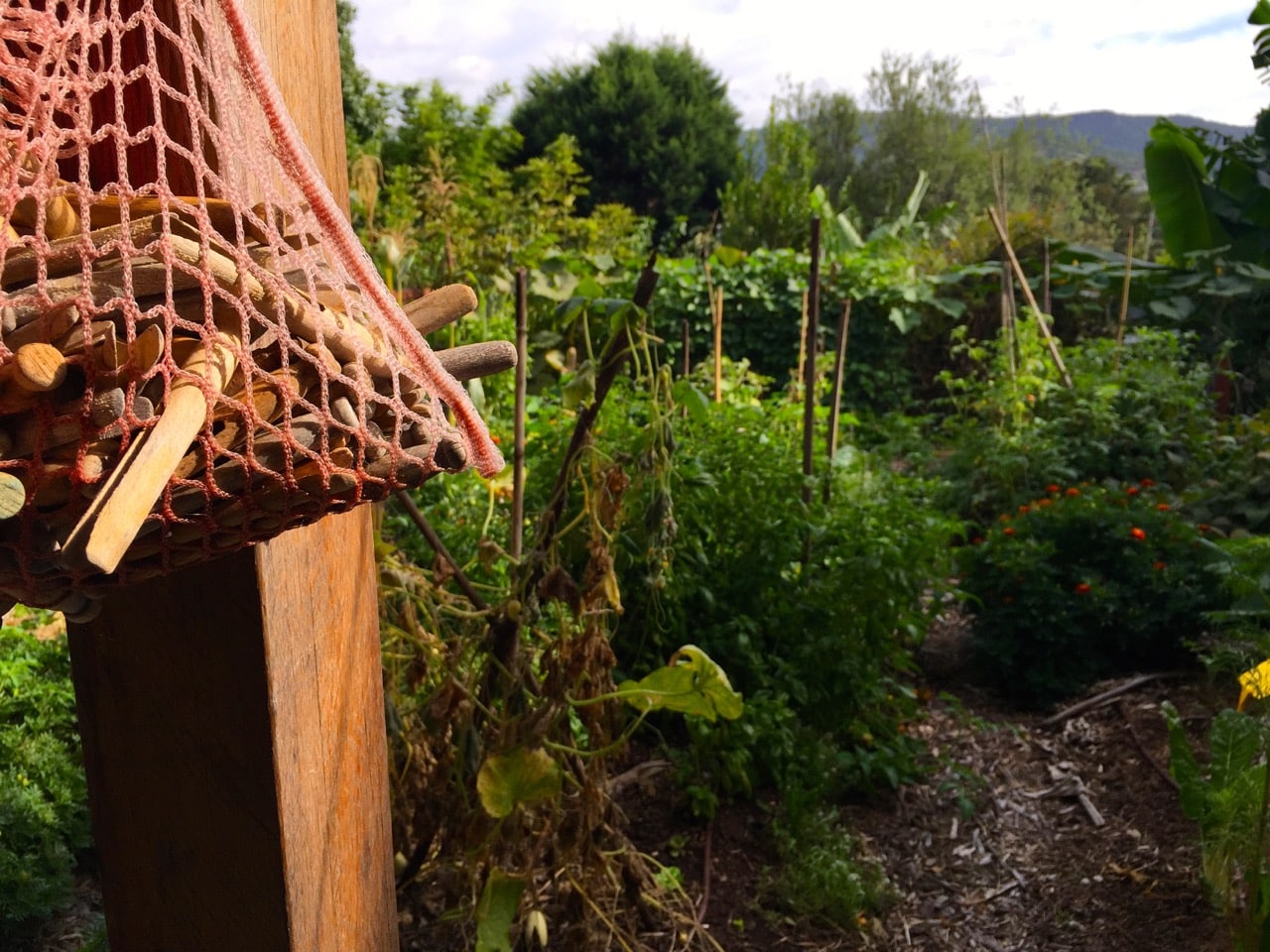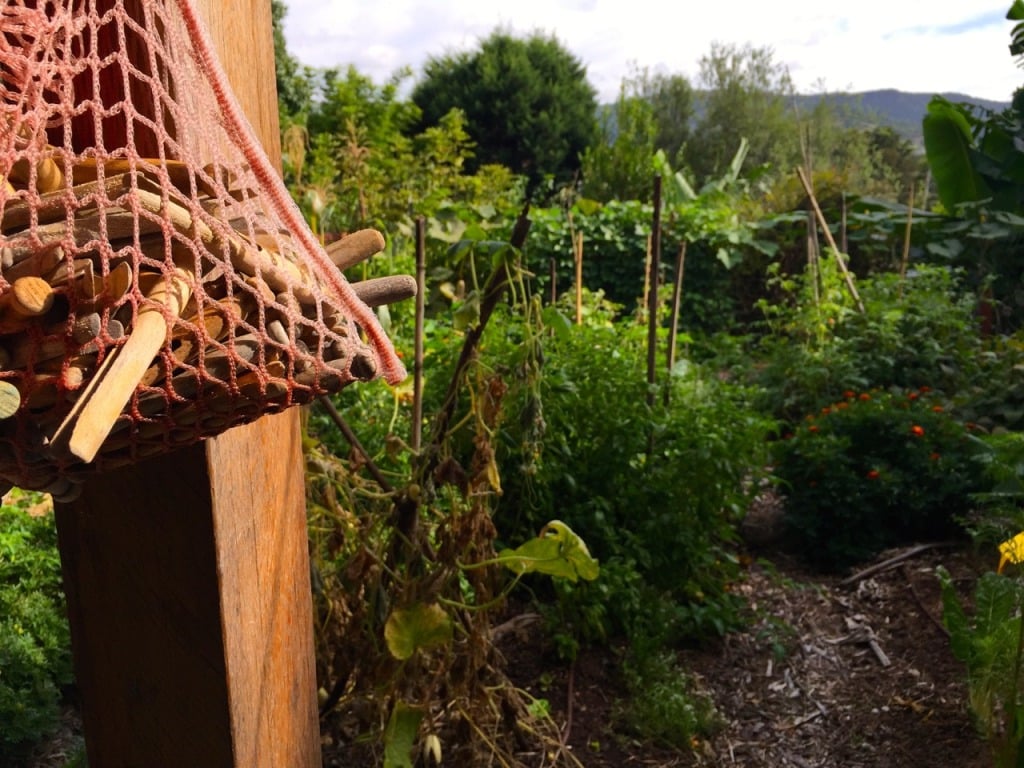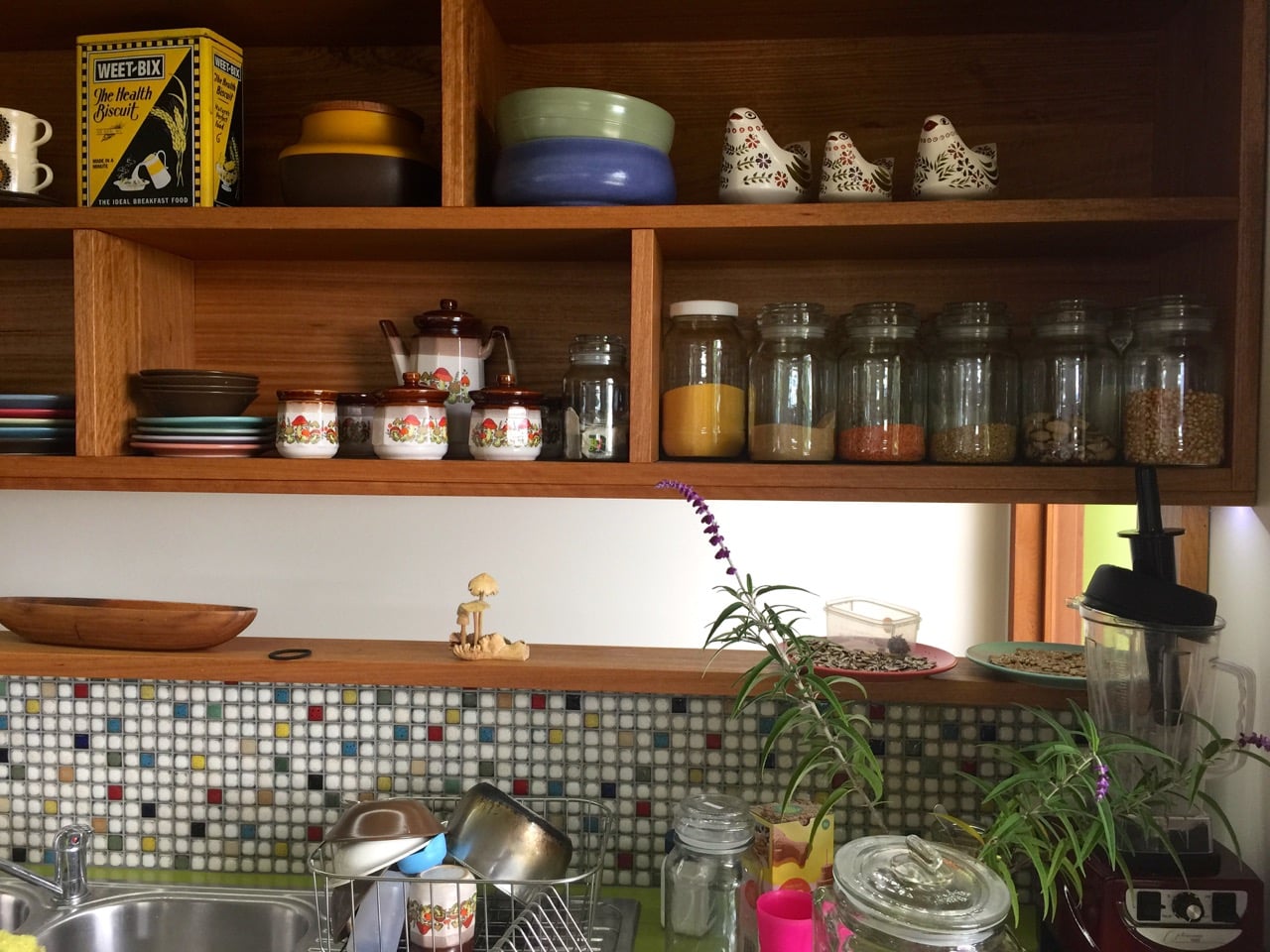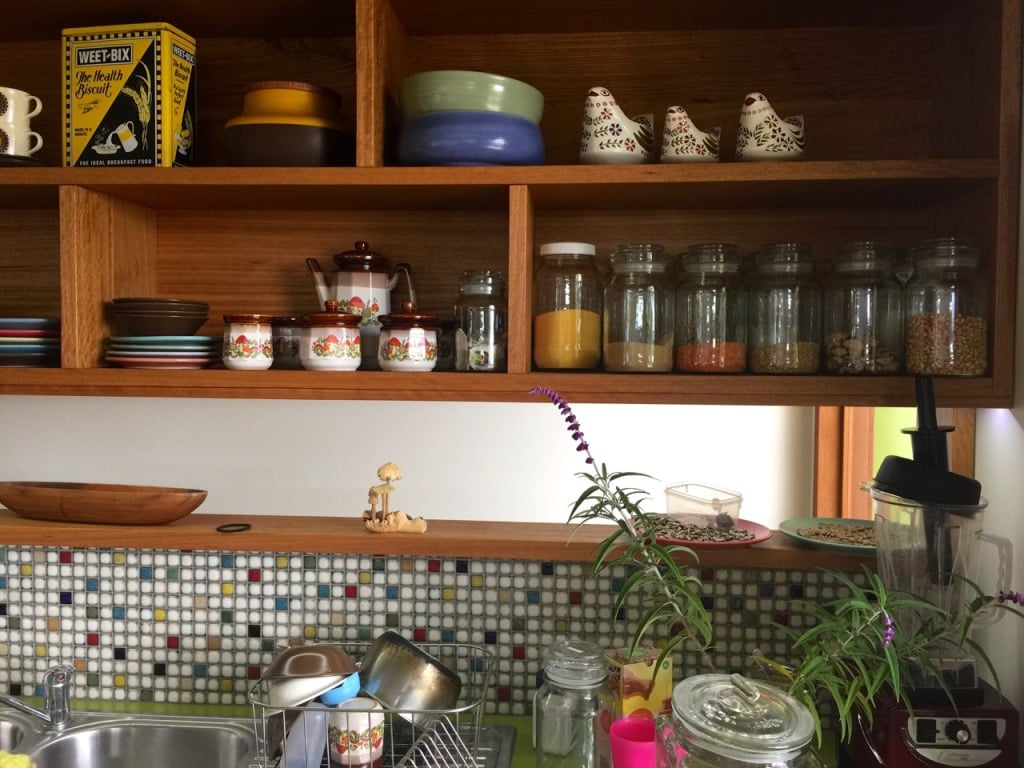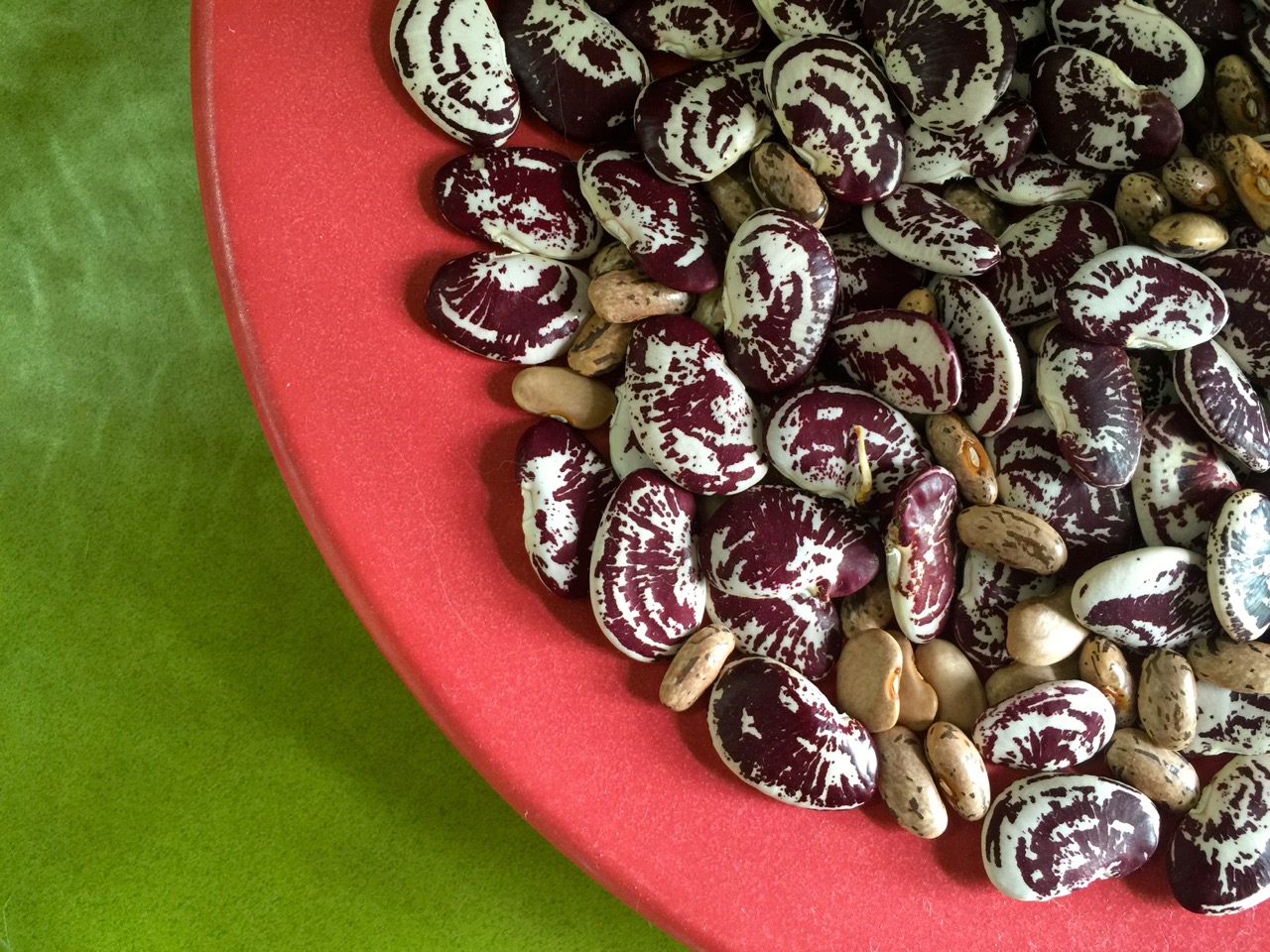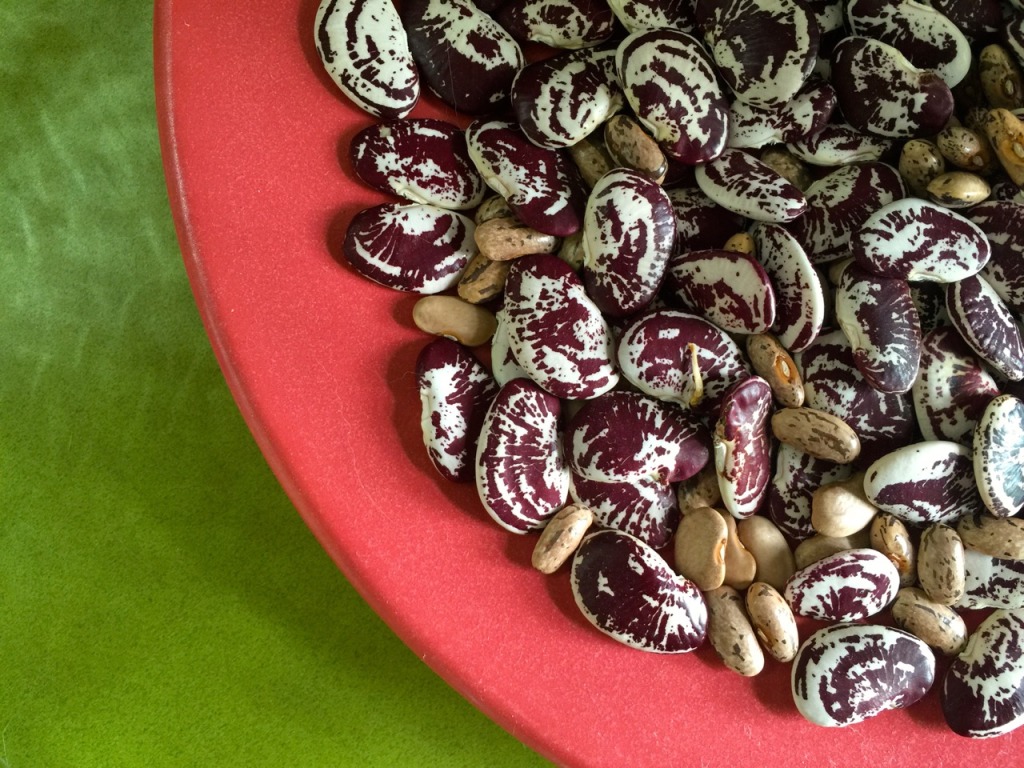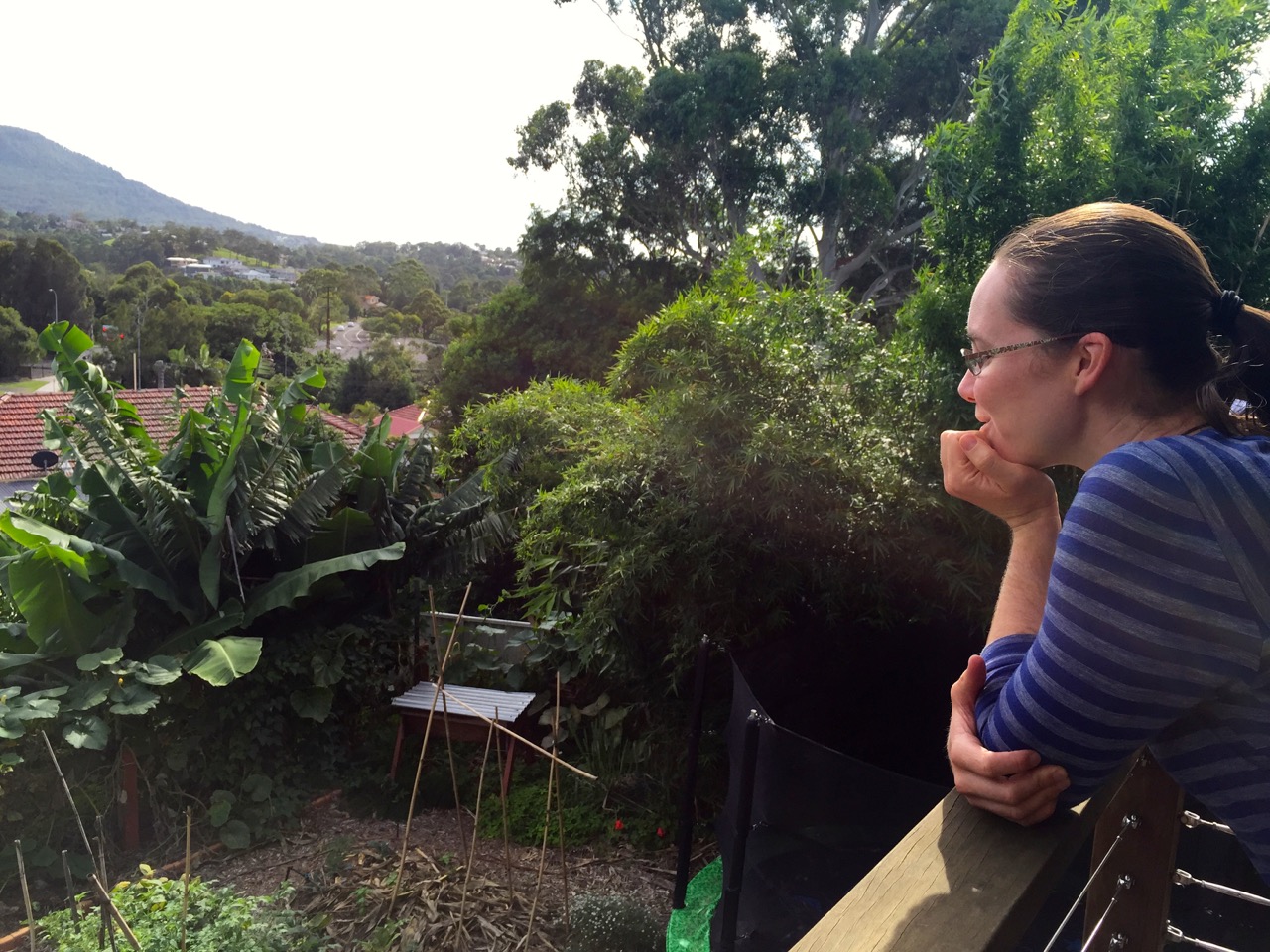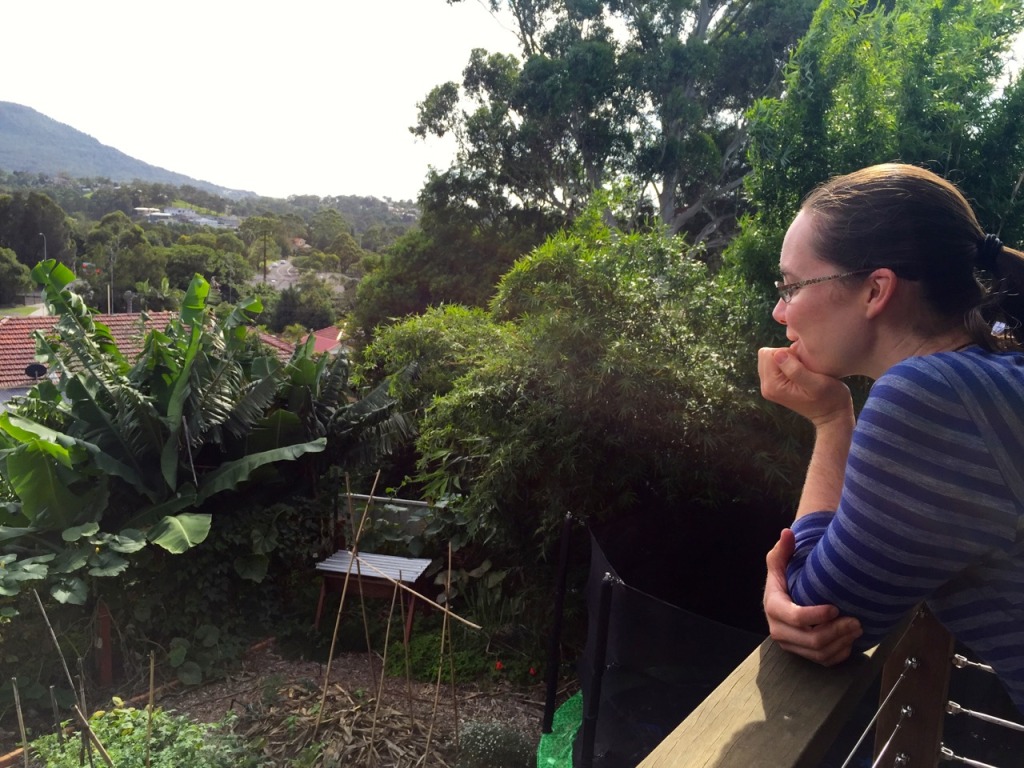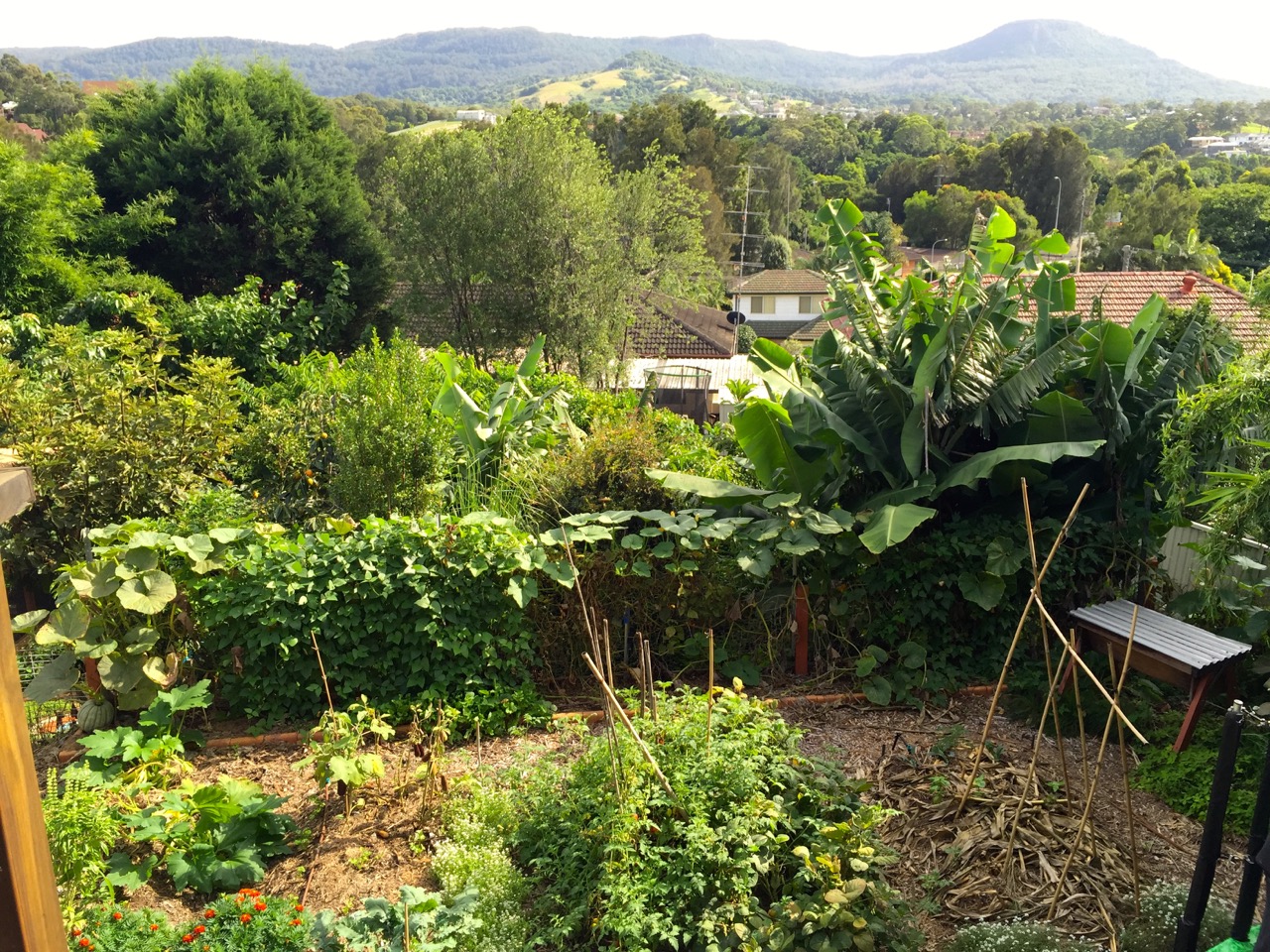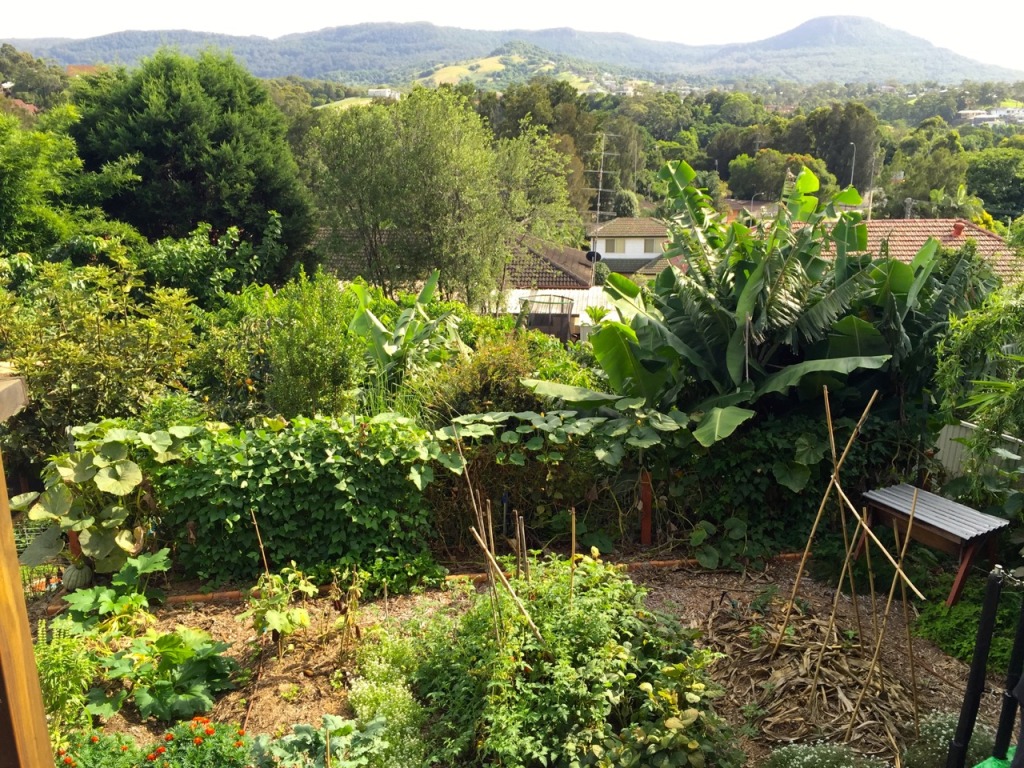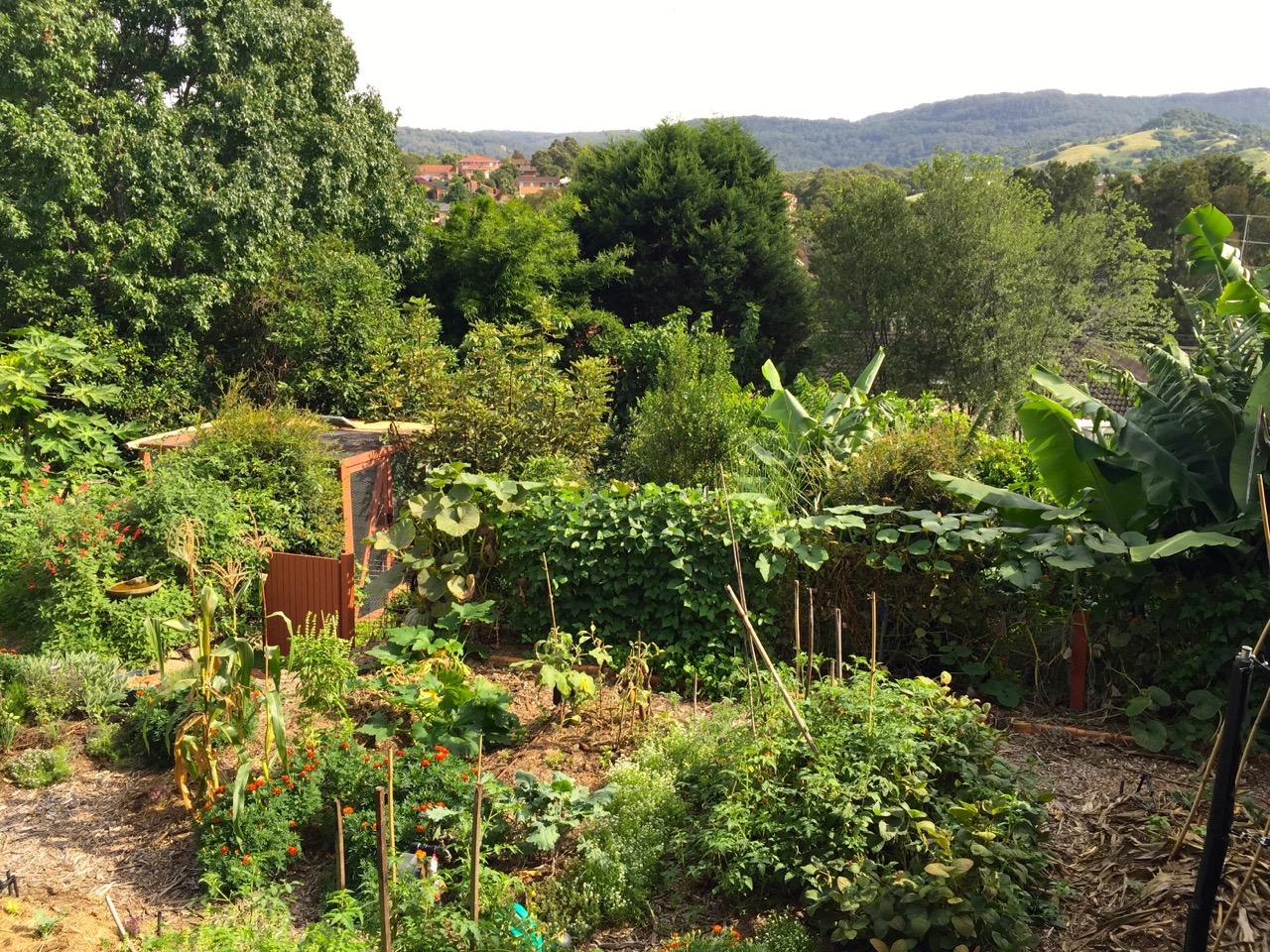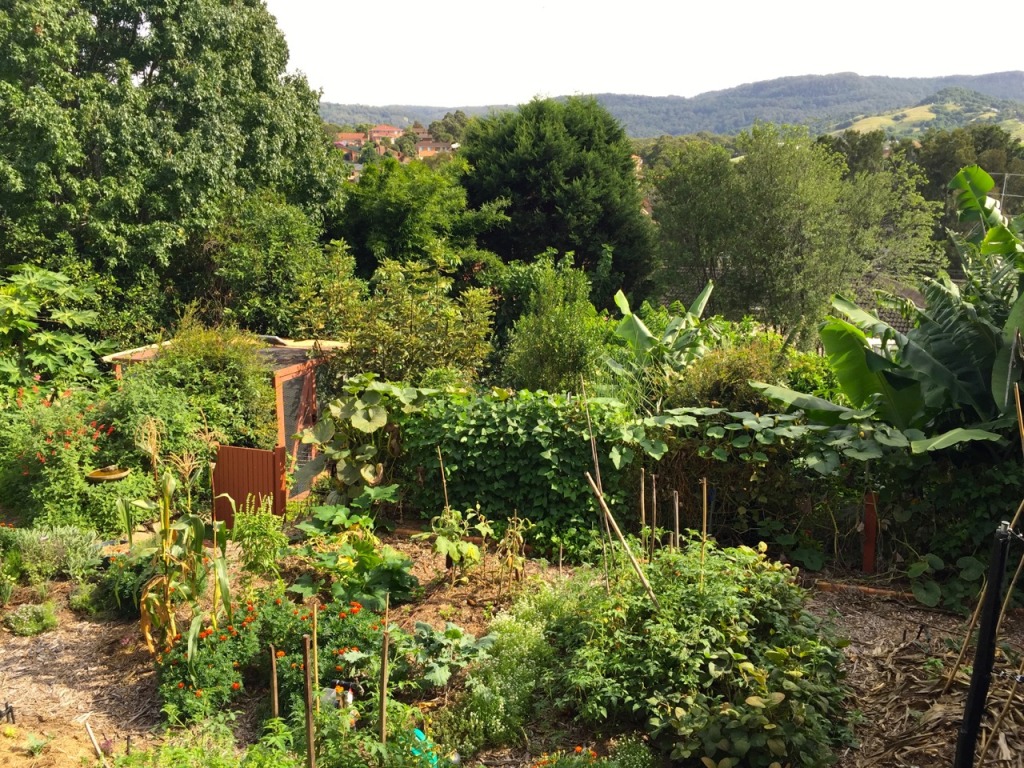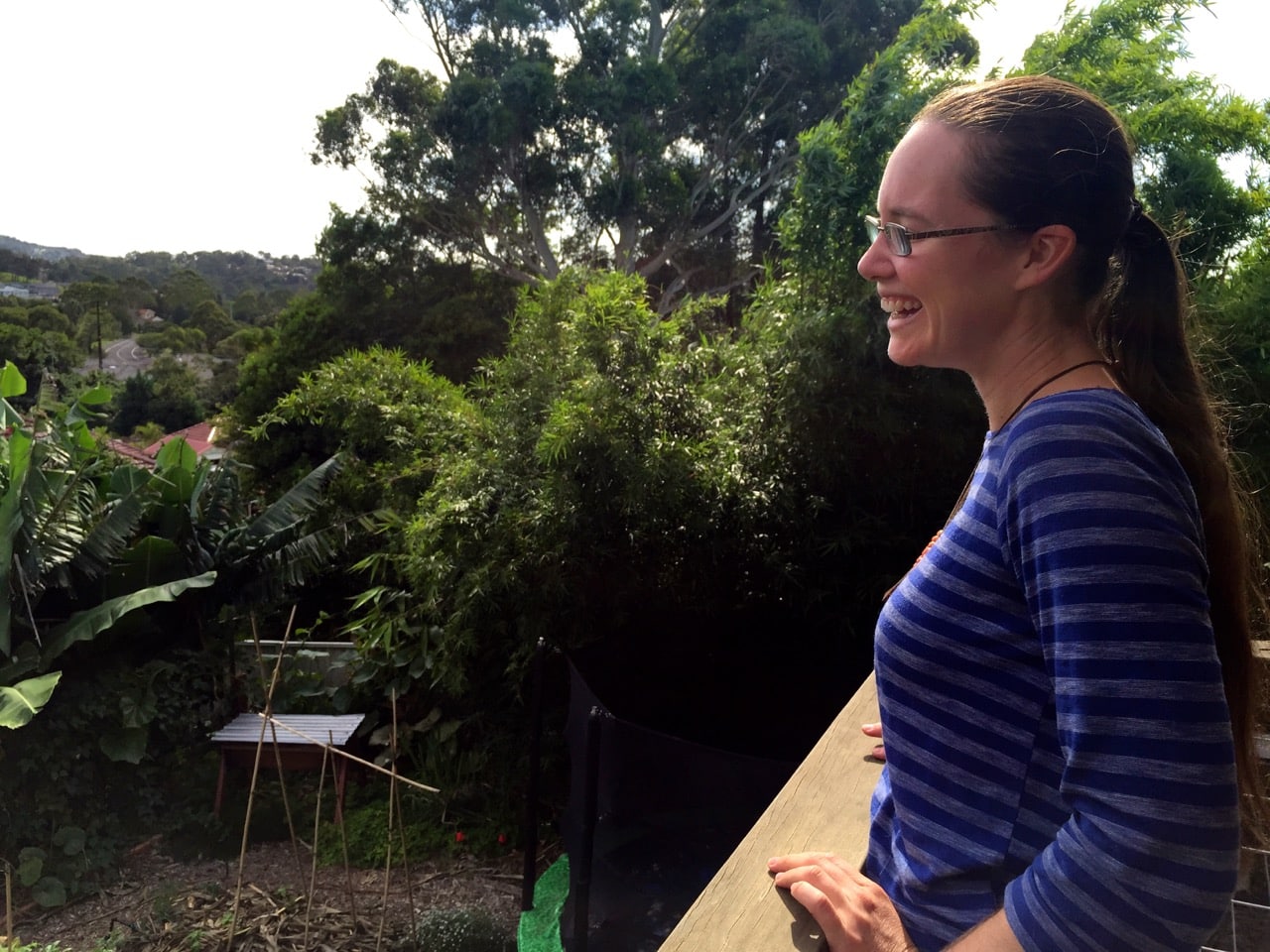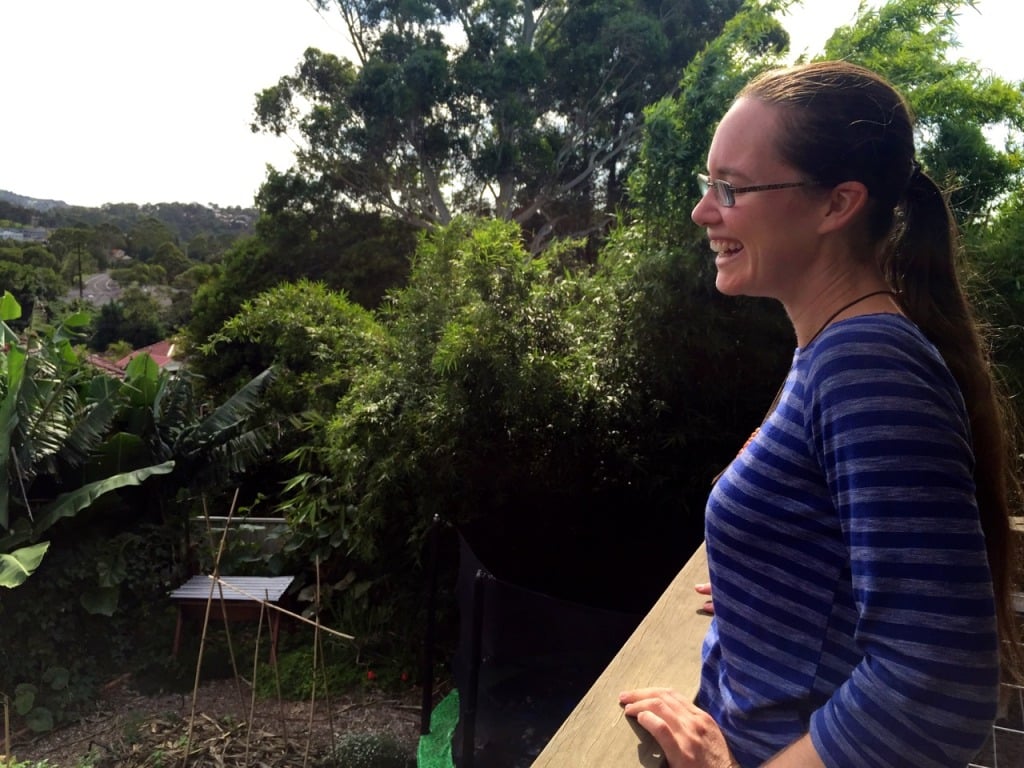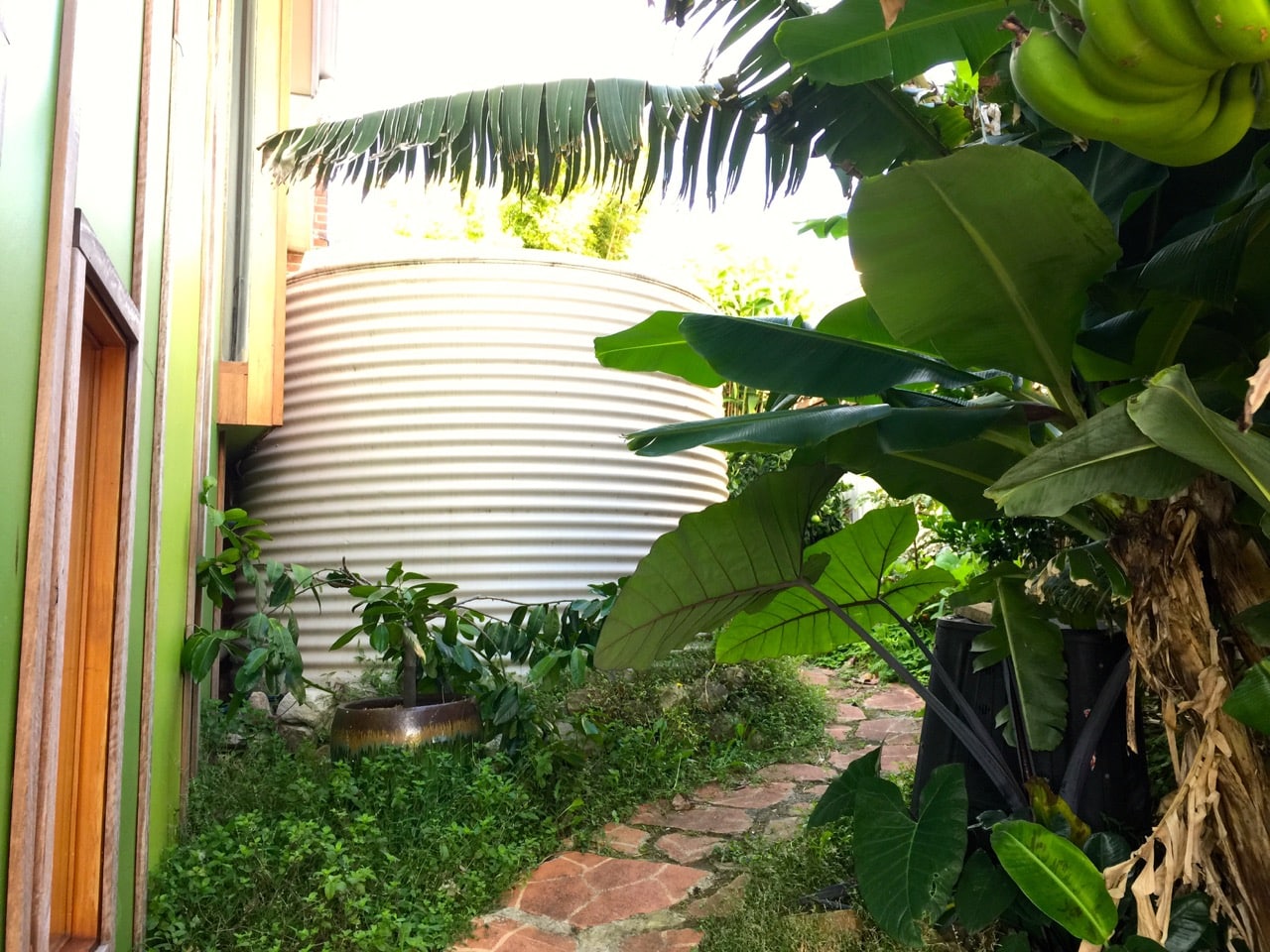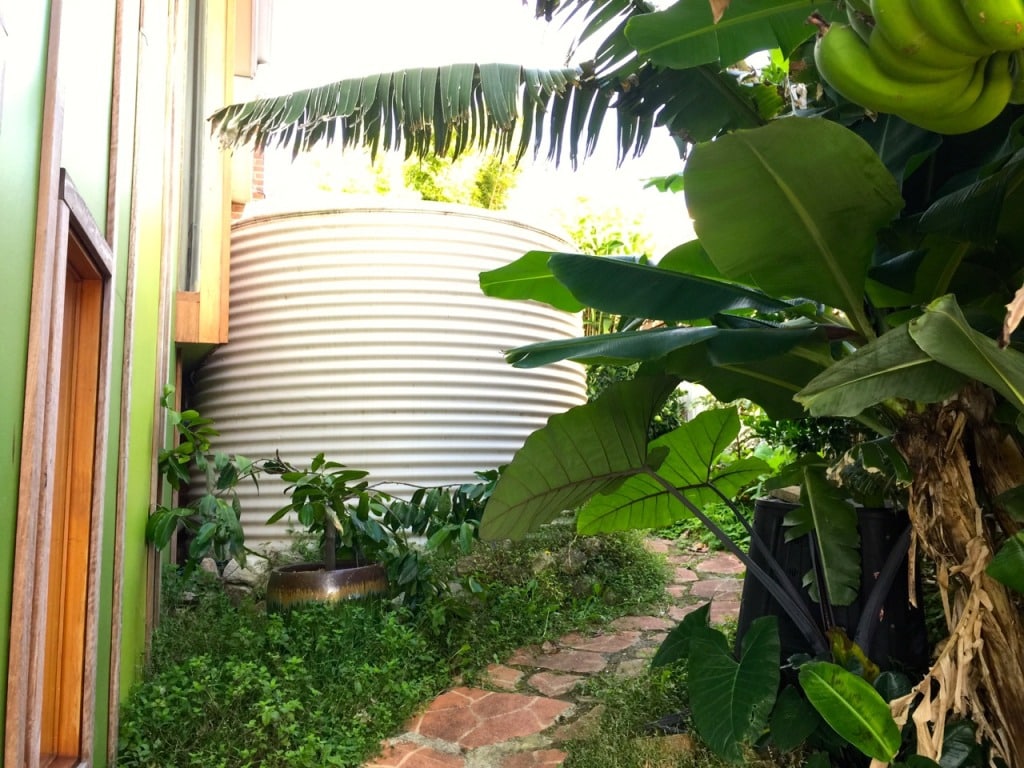 Our favourite bits of Happy Earth:
The driveway. Or should I say, ex-driveway. Ali + Rich tore up the driveway down the side of their house and used the space for water tanks, citrus + banana trees, and a cubbyhouse for their little person.
The broken up driveway concrete got a new life as crazy paving throughout the garden.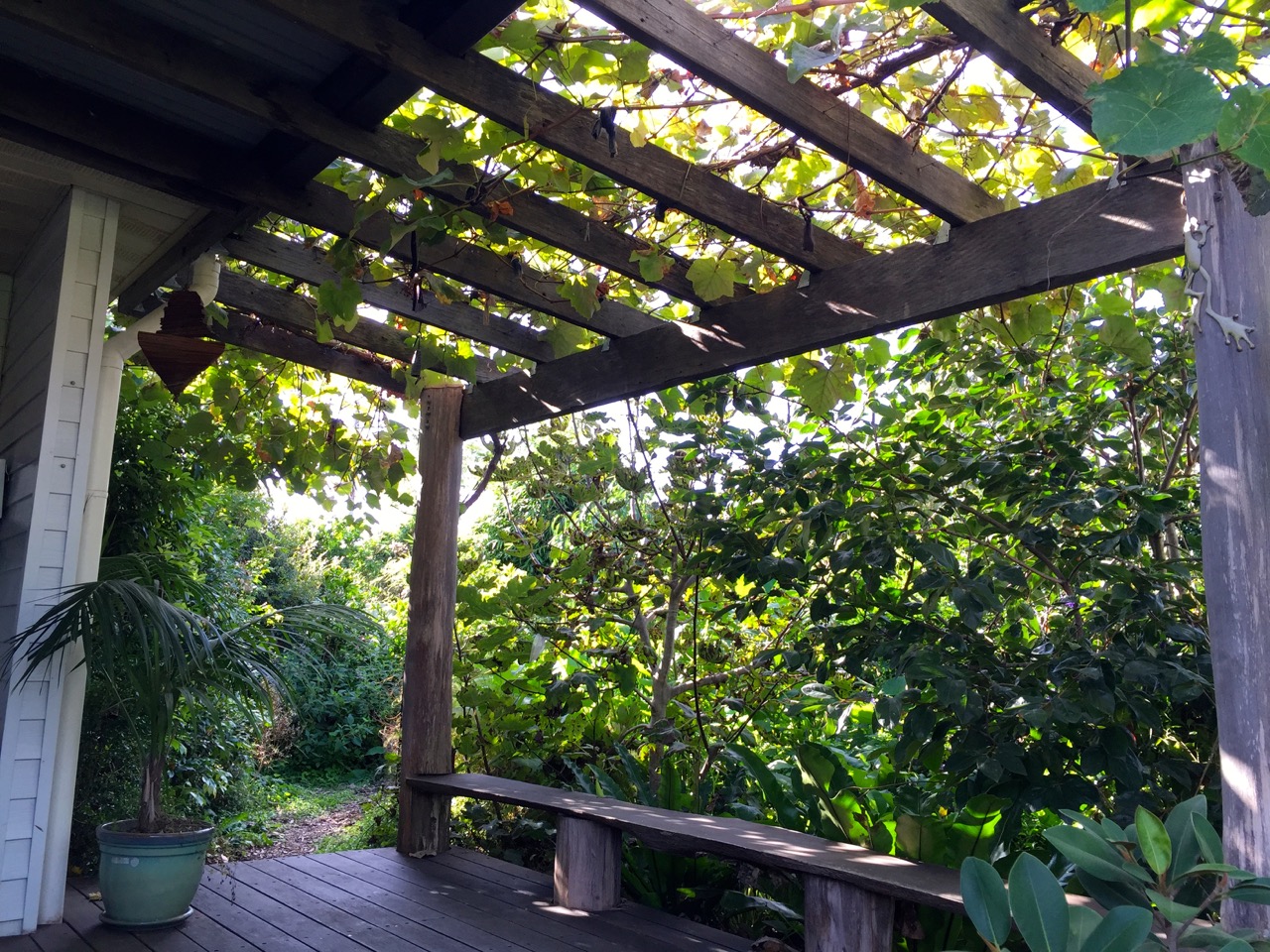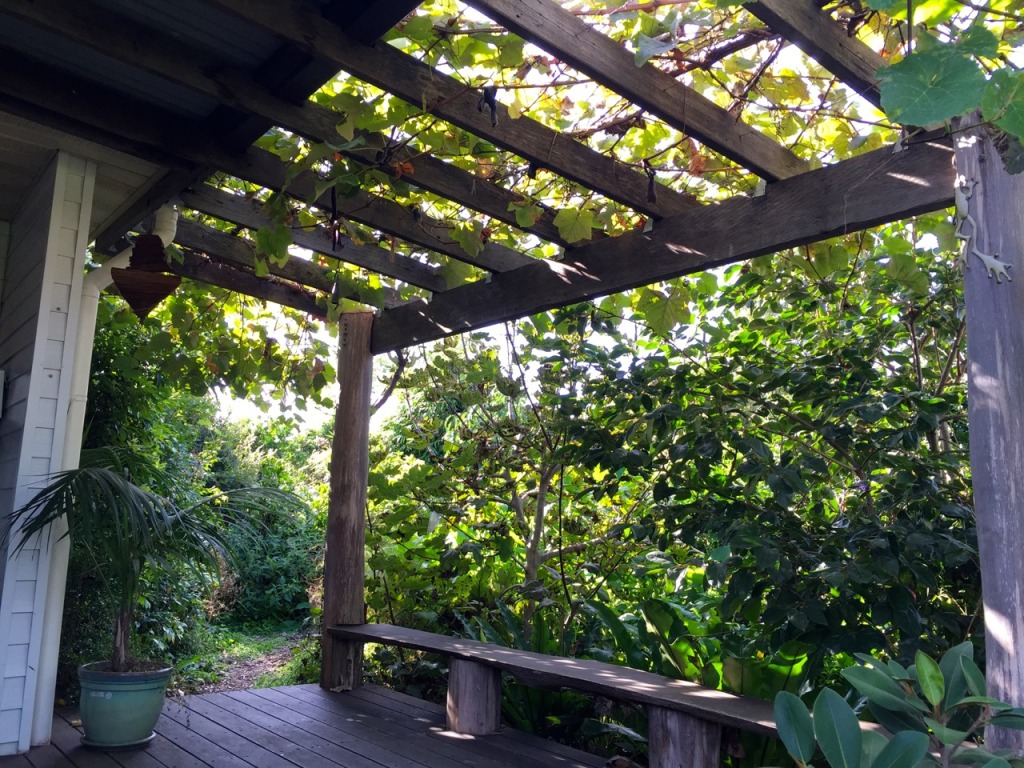 The front porch. Green, glorious green. With bonus grape vines for summer shade and winter sun.
A beautiful, sheltered and private space that you would never believe existed from the street.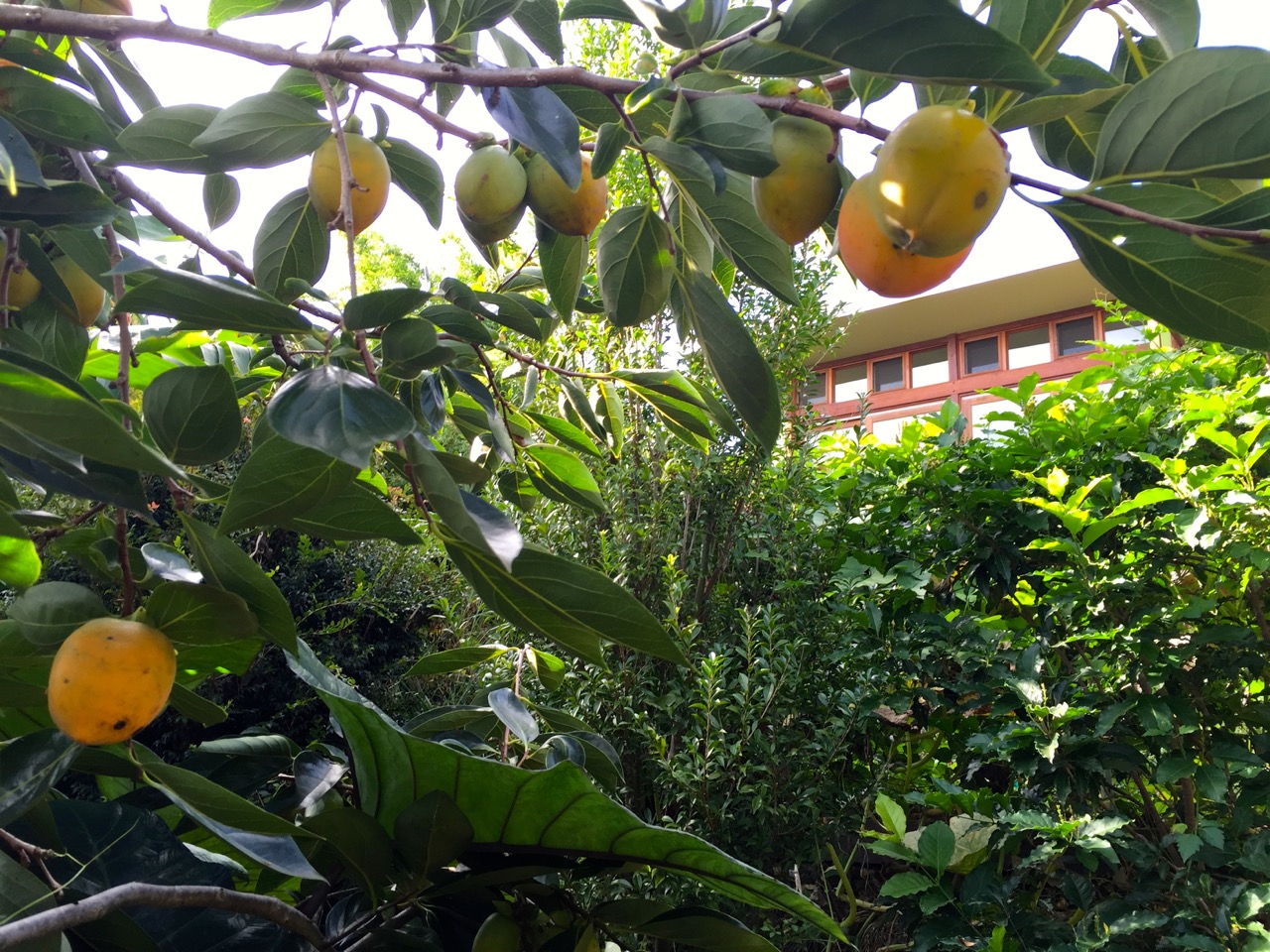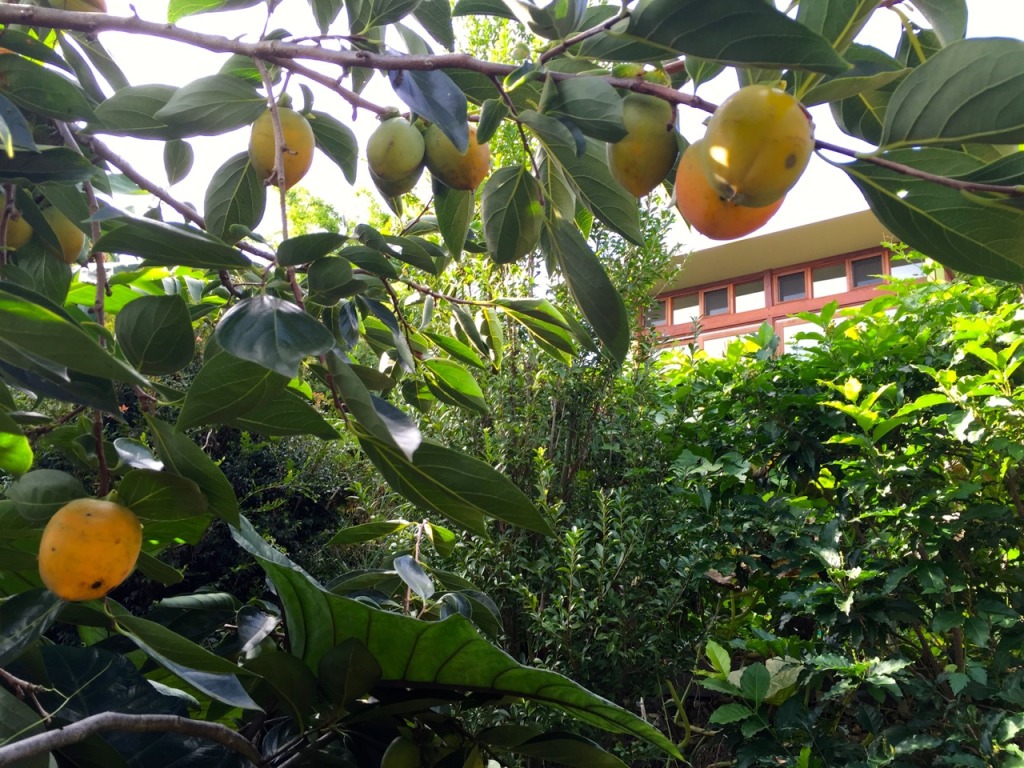 The food forest. Low maintenance, high productivity gardening at its best.
This forest supplies the family with intermittent fruit all year round, from custard apples to bananas to guavas to mangoes, with a herbal understory for pollinators, medicinals + edible herbs too.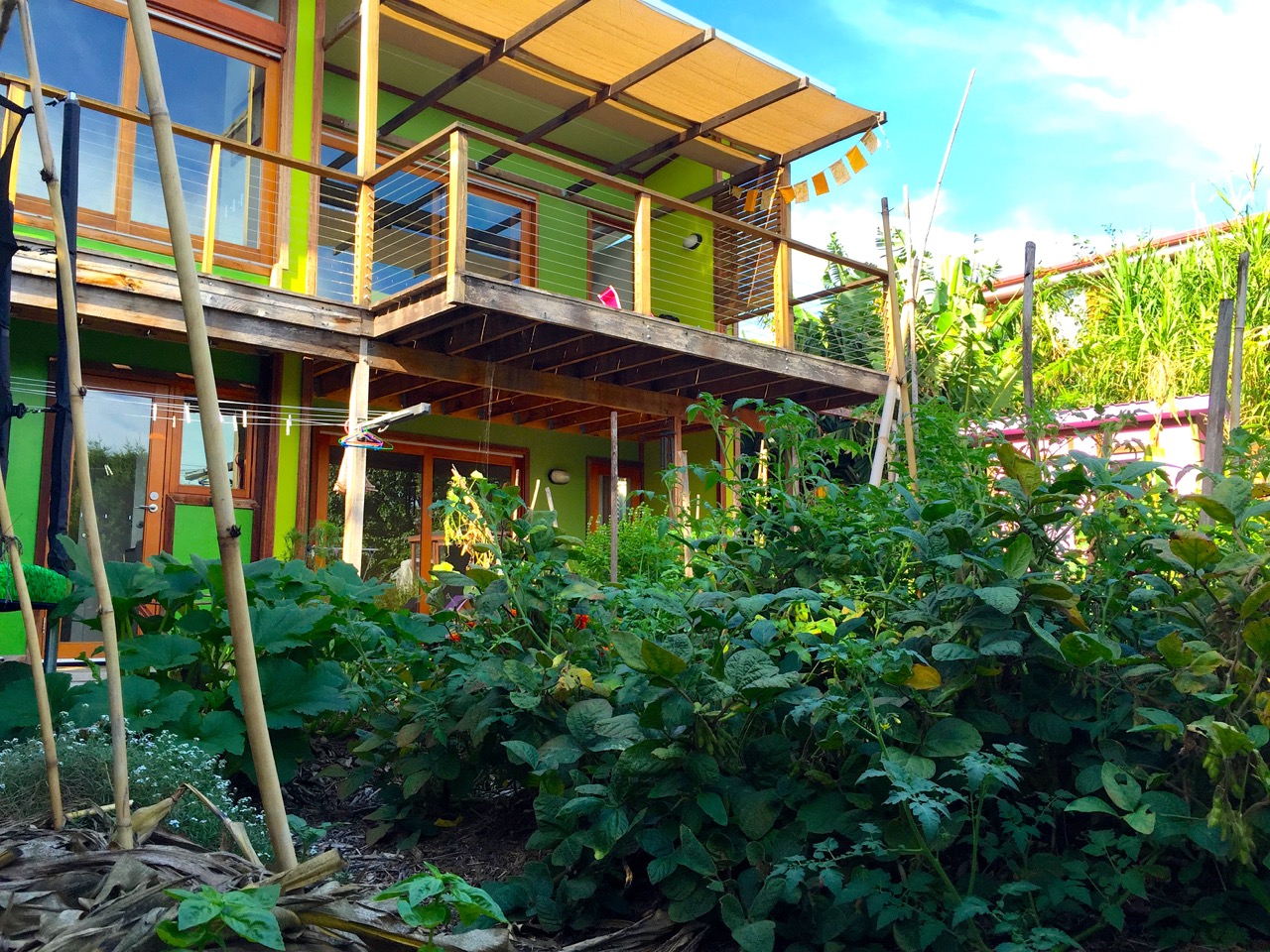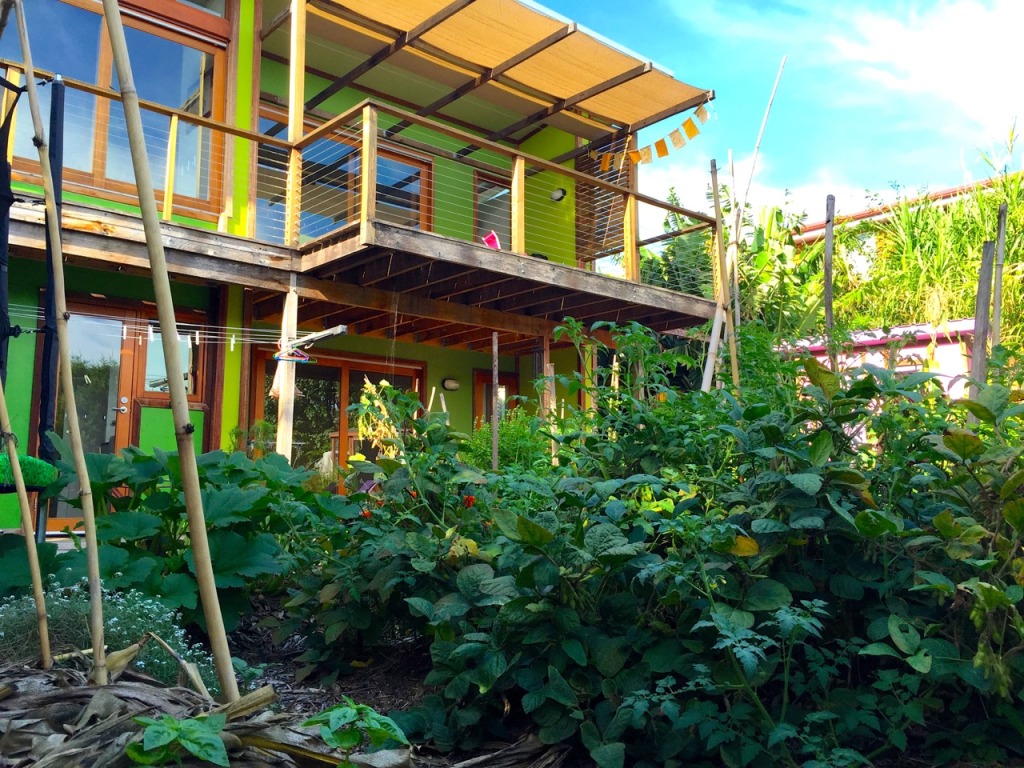 The vegie patch. Because, organic vegetables. In the suburbs. Are excellent.
We're looking forward to taking our Autumn Permaculture Design Course Students here to learn how good suburban permaculture can be…
I can't think of a better or more inspiring example of how to use permaculture where you live, right in the center of a suburb. Thanks for the tea, Ali!
You can check out Ali + Rich's adventures at www.happyearth.com.au, and also check out their Grow Local plant guides for Illawarra edible gardens.