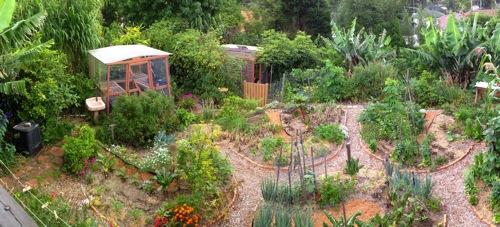 Recently Nick + I went to visit Ally and Rich (aka Happy Earth) who have created a truly amazing food forest garden in their suburban lot near Wollongong, NSW. It is a beautiful place of lushness, food, and fun.
The thing I like most about Happy Earth is that Ally and Rich have transformed this place from a very normal, suburban house on a sloping block to a madly wonderful jungle dripping with food and beauty, and they've done it all bit by bit, with thoughtful intent. The result is just magic.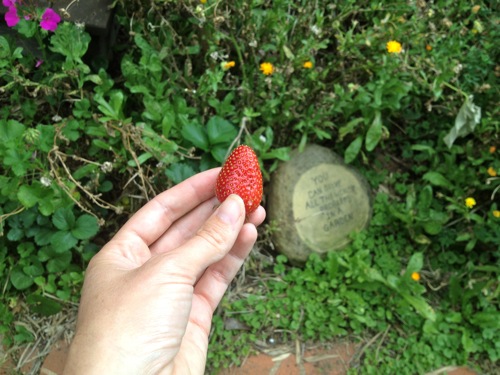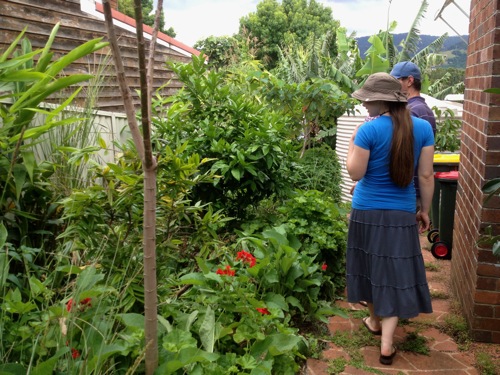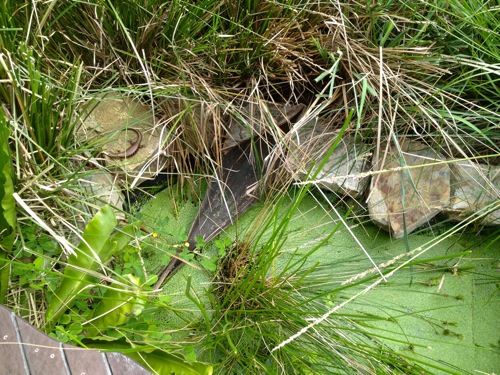 Massive thanks to Ally and Rich for showing us their wonderful little world. Very inspiring – I think it's the most exciting urban forest garden I've ever seen!
Happy Earth have also made the seriously awesome 'Grow Local' Illawarra Edible Garden Guide which is well worth a look for all sorts of reasons, regardless of where you live…
Imagine a suburb of forest gardens like this… the mind boggles at what that would do to the general health and happiness of the population… happy earth indeed…