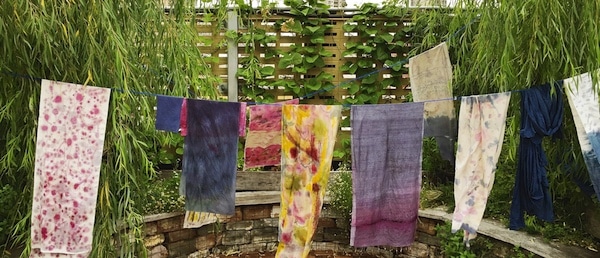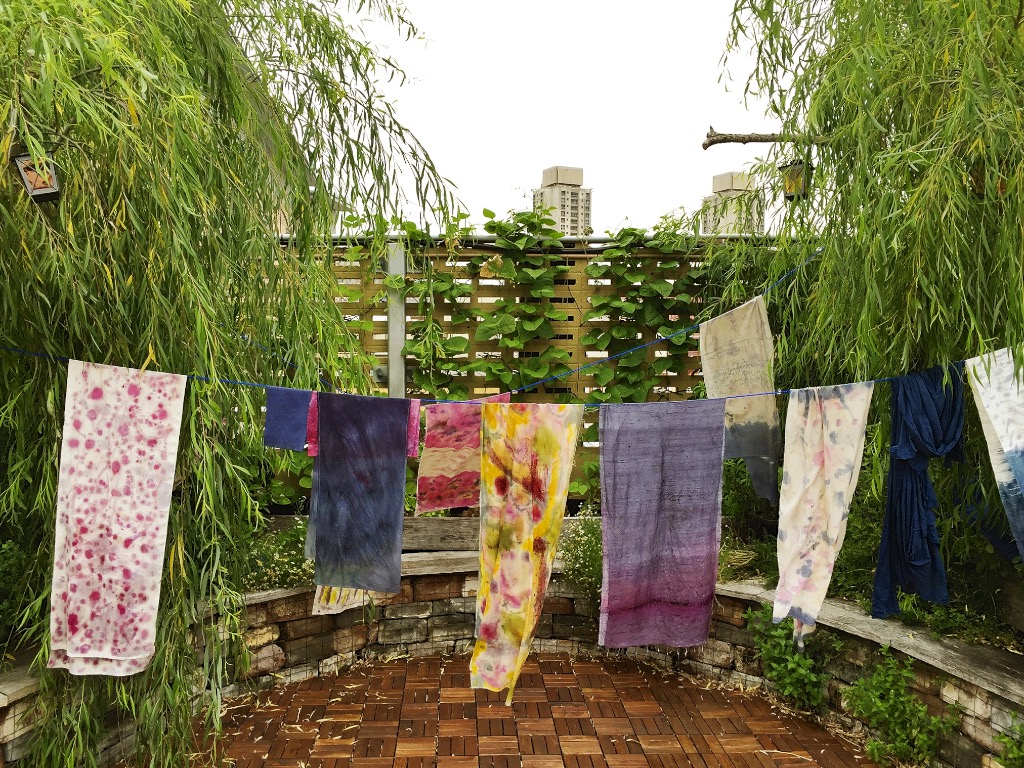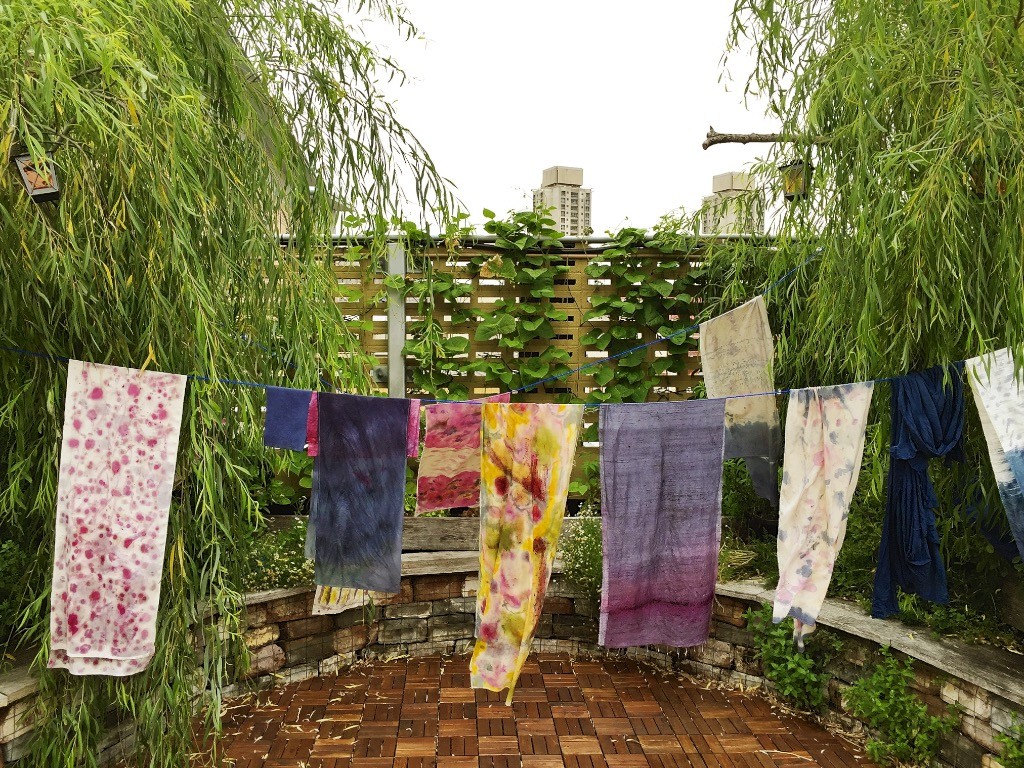 The colour is all around us – it's in the stems of our salad sorrel and in our spice cabinets too. We just need to learn to look for it, and try it out, and then, keep experimenting.
Recently at the 107 rooftop garden we held our first Natural Dyeing course with textile artist Samorn Sanixay – it was a blast.
Plants, flowers, roots and leaves. Everywhere.
People experimenting with colours and techniques and dyeing cloth on tables, the floor, and around the garden outside.
We touched on direct application dyeing, how to make a compost scarf, eco prints, shibori.
The room was full of pots and bowls of fermented mulberries, illawarra plums, piles of rose petals, indigo, pastes of turmeric, and other random things of uncertain origin.
It was chaos crossed with discovery, which is the best kind. And underlined by centuries of traditional techniques, and possible futures.
Plant Dyes to try these holidays
Ready to play? Grab some raw silk or raw cotton (or regular cotton if that's all you can find) and try:
Turmeric – either the raw plant or the powder – steep the grated raw plant or powder in water and use as a dye bath, or paint on the powder as a paste, and leave for 24 hours. You'll get hues from gold through to orange.
Pomegranate – steep the red of the inside, or the skin, to make a dye bath that will turn silk and cotton red through to purple.
Once your fabric is dyed, soak it in rice water leftover from making rice – the starch will act as a natural fixative and help hold the dye, though the two dyes listed above will hold fast on their own.
A big thanks to all the students who came along and to Samorn Sanixay (and Jeanne) from Eastern Weft for leading the learning.