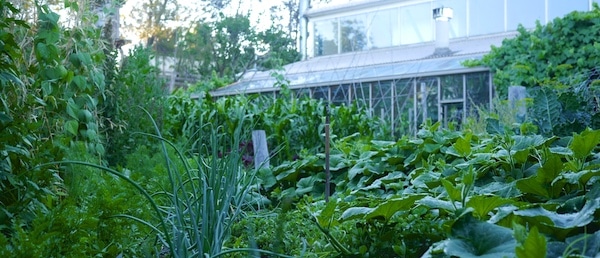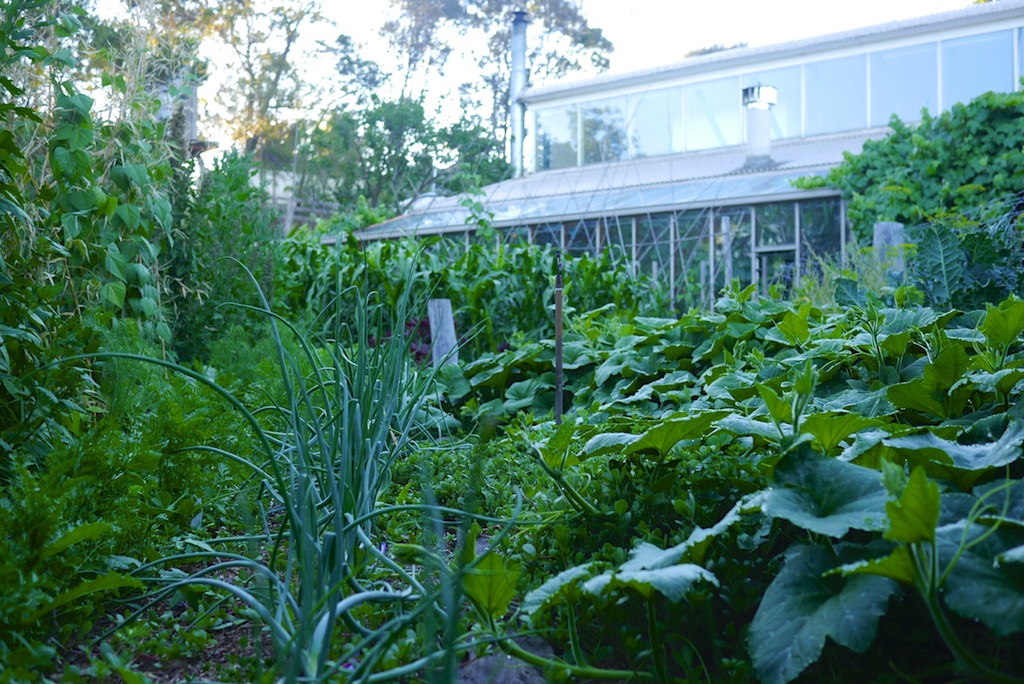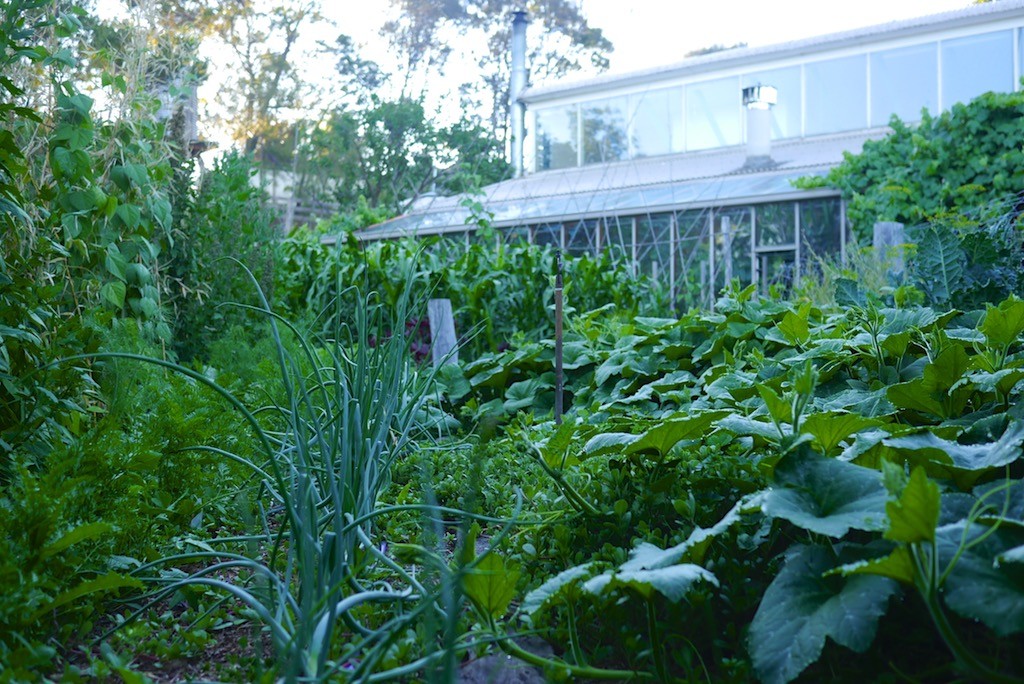 This place, Melliodora. A world renowned permaculture homestead, full of nut, fruit and forage trees, geese, goats, berries, vegetables, mudbrick homes and lives worth living.
If you have studied, read or participated in any Permaculture-type doings and learnings in Australia, then you'll be aware of the stellar home-scale permaculture demonstration site that is Melliodora, in Hepburn, VIC.
Founded by David Holmgren (co-originator of Permaculture) and Su Dennett + their family in 1985, this site has been progressed from a blackberry covered hill to a hectare settlement of self-reliance and low energy living at its best.

The mud brick solar passive houses, the forest gardens, the energy efficient approach to all aspects of living, the water in landscape design, the animal systems. There's so much to take in.
Melliodora is, as well as being an incredible homestead and a model of resilient living, also one of the most documented permaculture sites – see the bottom of this piece for lots of resources.
And so I'd always wondered – what would it be like to sit in the middle of a system like that?
Over the Christmas period, we hit the road in our first 2 weeks off since starting Milkwood. And apart from the requisite family visits, all we wanted to do, really, was to go and recharge our purpose batteries.
Preferably within a living, breathing, thriving permaculture system.
Luckily, between us and David + Su, we'd been inviting each other to come and visit for quite a few years – but between work, and bushfire seasons, it just hadn't happened yet. Time to fix that.
We spent 5 days at Melliodora. It was a window into life as it should be. And could be.
When i say 'how life should be', i don't mean that we should all live on a one-hectare permaculture property, although that would be lovely.
It's the principles that Su + David live by that's the kicker.
No waste living. Reduce, reuse, repair. Grow it if you can. Eat local if you can't, and buy in bulk with others. Use all of the resources available to you. All of them, not just some of them.
Design better systems for more efficient everything. Rely only on your available resources, machinery, labour, plants, animals, money, energy. Live within your limits. Share the surplus.
Engage deeply with your community. Walk the talk. And live life.
During our time at Melliodora we helped with the honey harvest, netted fruit trees, gathered mineral water from the local public springs, explored the Spring Creek Community Forest, picked berries, played lego, ate what grew, watered vegetables, talked, talked, and slept soundly under starry skies.
This Summer was, and still is, very dry in Hepburn. So Melliodora was at it's least green. Which was still very green, thanks to their well designed water supply.
We left with full hearts and bellies. Refreshed, recharged, and with some strong new resolves to use even less, and live even more.
Big thanks to David, Su, Oliver, the goats and the geese for having us.
Melliodora: resources
And other people's impressions include…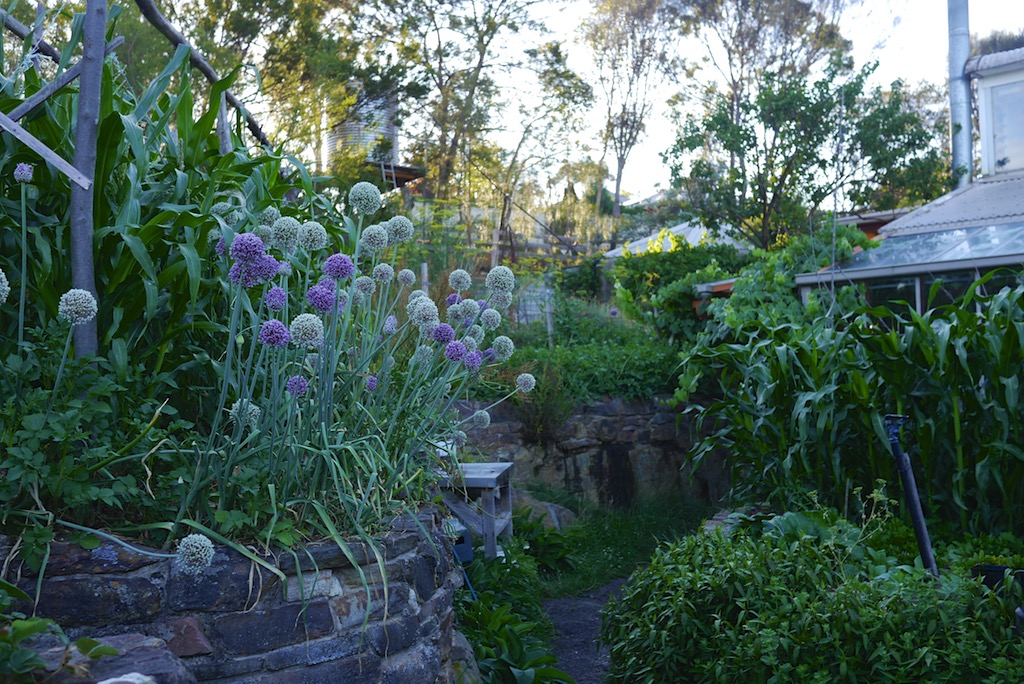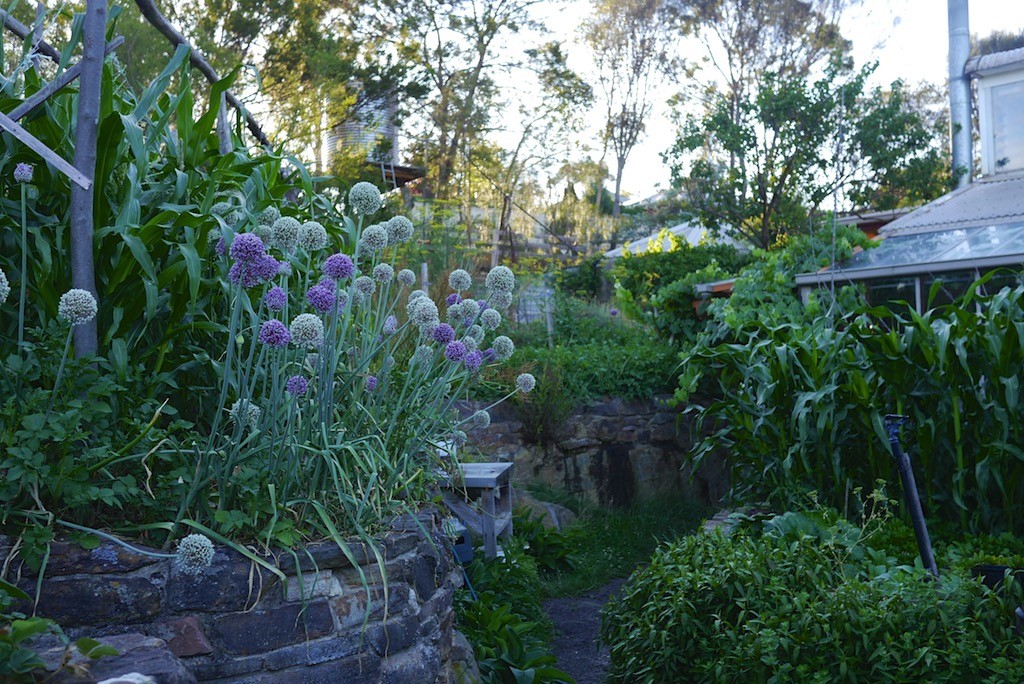 If you're in Victoria, there's monthly-ish tours of Melliodora that you can come along to and see for yourself.