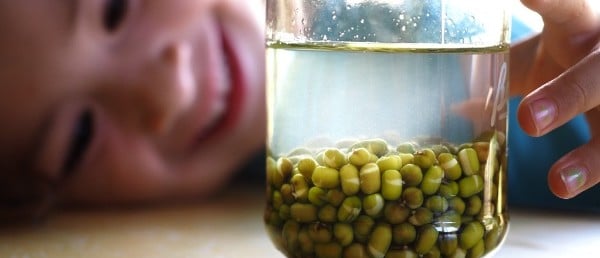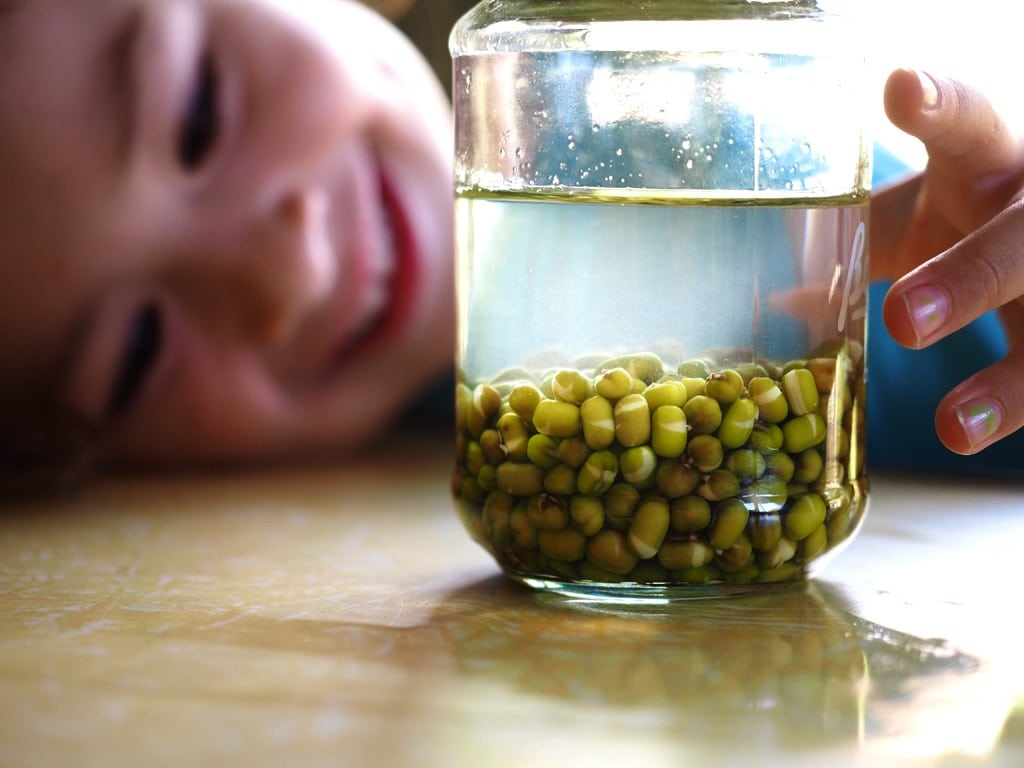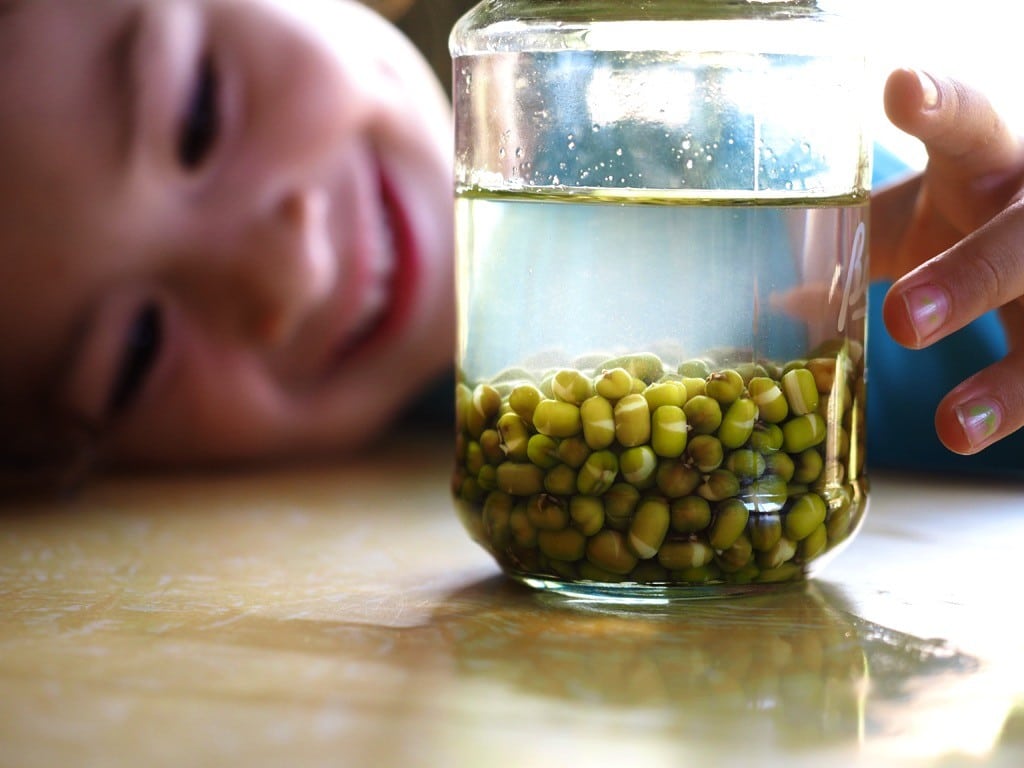 Raising slow food kids can be done in simple everyday ways – it's not about cooking a hand-made feast three times a day! Just get them involved, take the time and watch your family grow, in more ways than one.
Introduce kids to the wonderful world of slow food from the very beginning and you'll probably find yourself with a delicious healthy dinner on the table, an overflowing vegetable garden by your doorstep and more knowledgeable food conversations being thrown around then a Jean-Martin Fortier and Curtis Stone lunch date.
This is slow food and why kids should be immersed into it from the get go.
Slow food isn't just about slowing down to eat your meal, (although it is an excellent start) it's also about connecting with who and where your food comes from, having that seasonal knowledge of what should be eaten when and for the pure delicious enjoyment of it all.
Introducing your kids to the benefits of all that, couldn't be simpler as it really can just slot into your every day.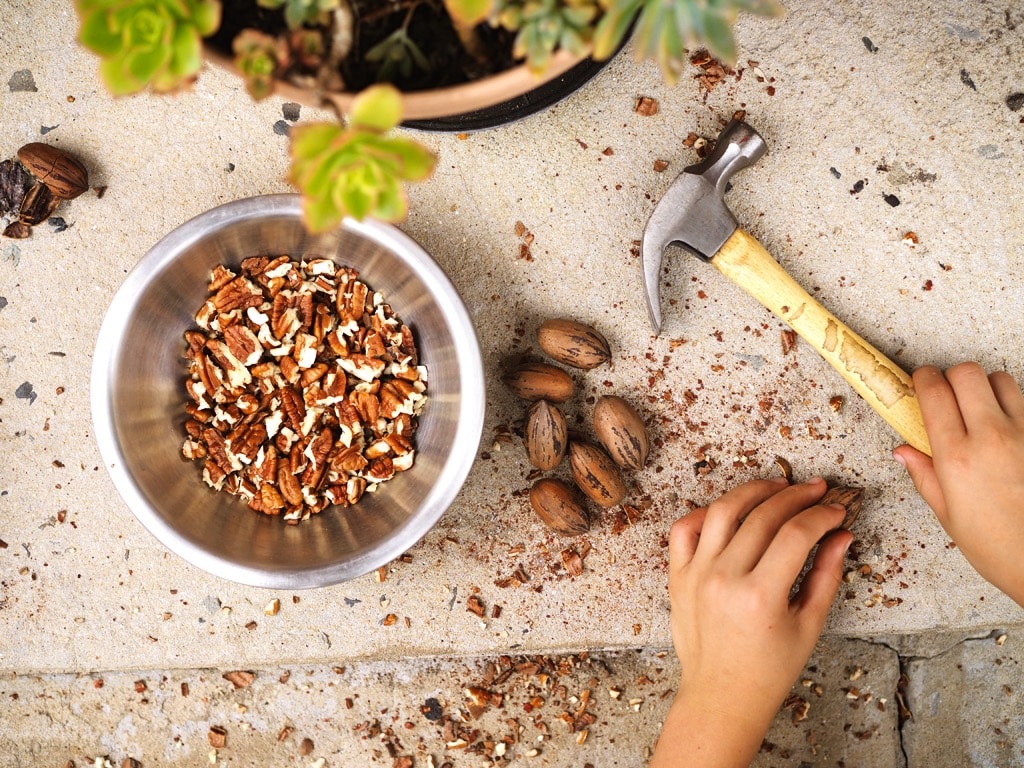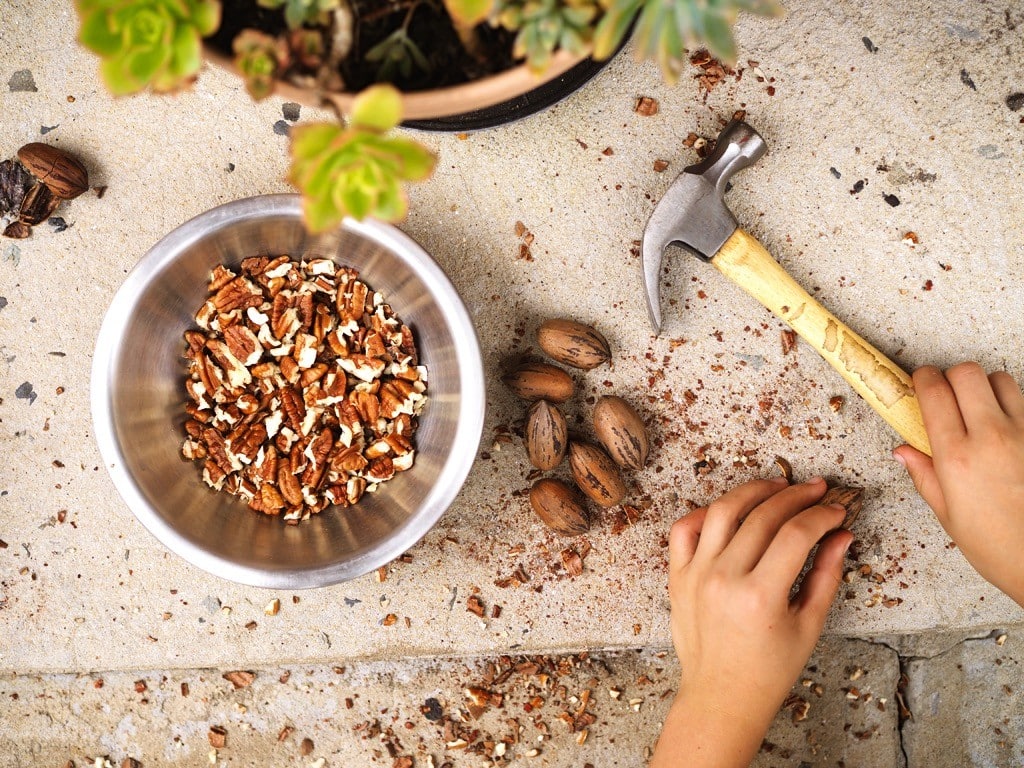 A winning formula I learned via a school
Last year, I was invited to a lunch party put on by 9 and 10 year olds as a part of our school's Kitchen Garden program. A four course menu, with starters, entrée, mains and dessert, (along with drinks and polite conversation.)
The rules were few, the majority of ingredients had to come from the school's seasonal kitchen garden, the kids divided into groups and were given a small budget to get any other outside ingredients needed.
With menus written, and under budget, they got to making everything, then proudly serving it all to their guests.
It was a wonderful lunch, of which they were all super proud of and rightly so. Faith and enthusiasm was passed on from the teacher, the kids added their own pizzazz and the outcome is a bunch of kids all happily wanting to recreate what they've just cooked at home.
To me it's a winning formula that I wish all schools were doing.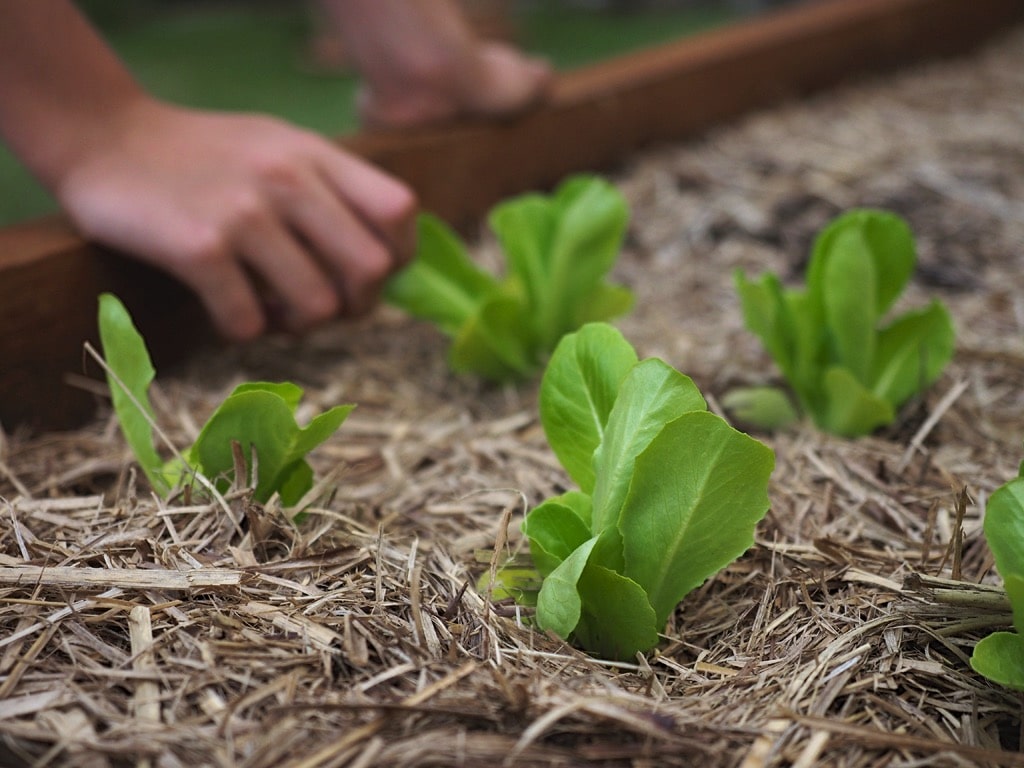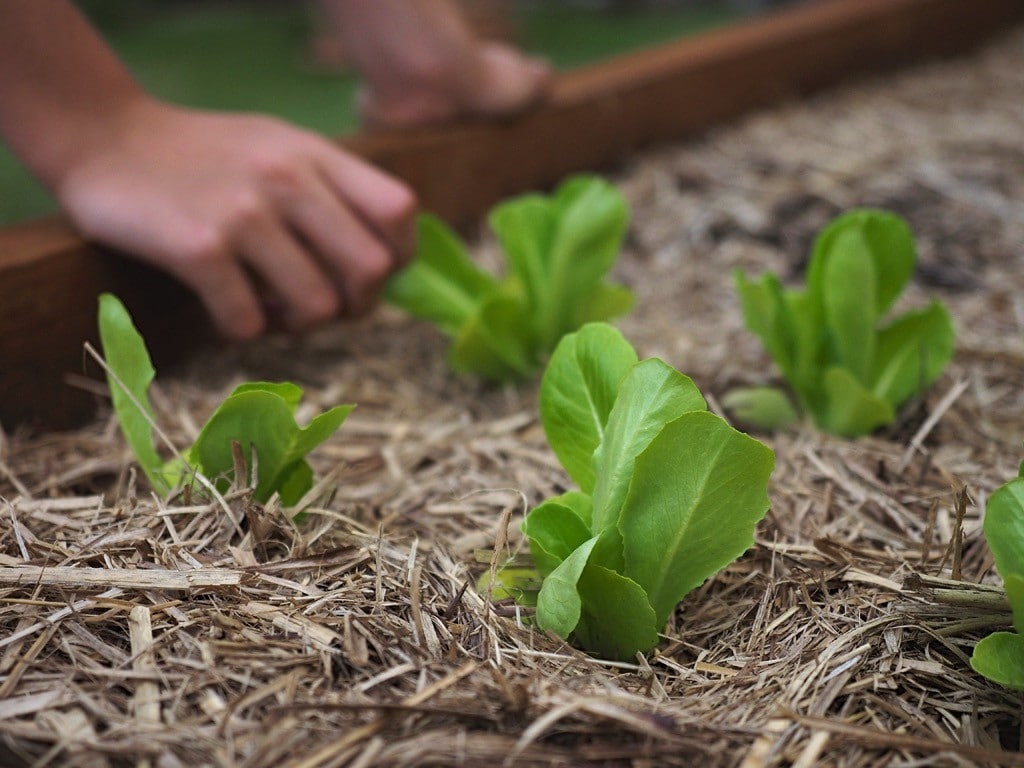 Getting kids excited about cooking at home
The same idea goes for cooking at home. That little bit of enthusiasm and encouragement can go a long way, and it gets them cooking early.
While they might not be mastering the art of making master stock at age 8 (but if they are oh hat's off to you indeed!), they'll probably surprise you. It's all about giving them the space to learn.
If you dismiss a child as incompetent and unable to cook from the outset due to age, height, ability, at what age is it ok?
It could be a lovely slow lesson from the very beginning.
I'm not saying start them off with a butchers knife, a firm handshake and a whispered good luck, but do get them sorting those berries at 18months old and build up from there. Beat the eggs, peel the carrots, pick and wash the lettuce leaves and then progress onwards.
Watching is just as important, too
If they aren't cooking, they can also be watching, I think a lot of learning can be done just by watching, an almost osmosis.
If homework is done in the kitchen, eyes will often be cast upwards to unconsciously be learning when a pot is boiling, when something is cooked or how to knead. How? Purely by being there.
That being present and aware of what's happening around them is a lesson in itself.
There are countless ways in getting kids involved in food. If we are lucky enough to be able to eat every day, well then we should be learning about the multi faceted levels of it.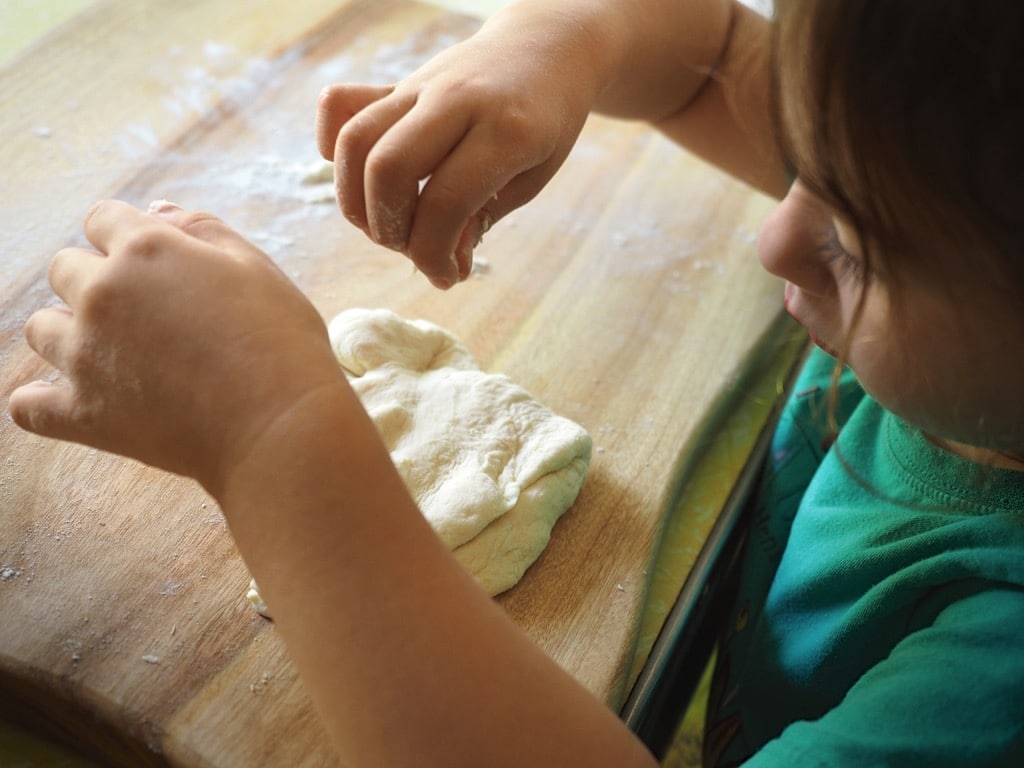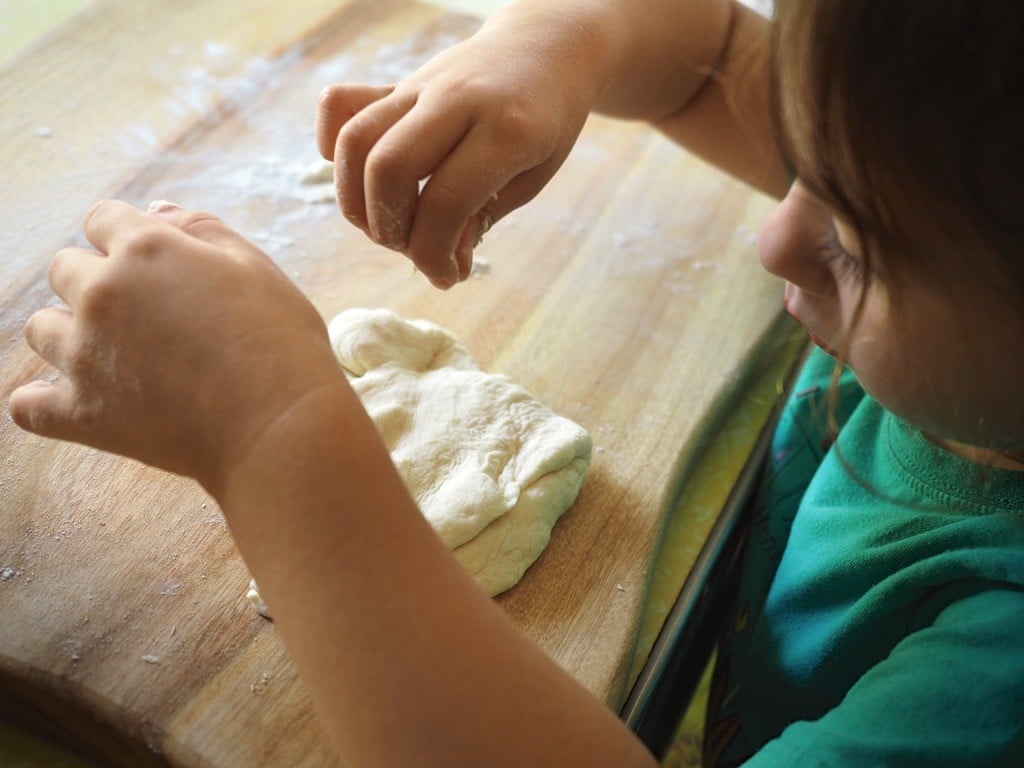 Taking them to farmers markets, and talking with people who grew those sumptuous summer apricots that they love so much. Making that connection is a gentle reminder of the alternative to the conveniently packaged perfectly plastic encased food.
Let them get messy, give them a hammer to crack nuts, and an ability to have fun with it all. Learning by mistakes and finding new things to rub between finger tips and smell.
Different vegetables to taste test, citrus to inhale deeply, berries to watch grow, pots to stir slowly, or simply getting all covered in flour while baking bread.
By having those conversations, visiting markets, sprouting mung beans on window sills, and planting fields of strawberries, it get's them involved. All those beautiful tiny day-to-day lessons, that often feel so inconsequential, build up to something wonderfully tangible or…edible, and we owe it to them to have that ability.
This is slow food – and letting it be a part of our kid's daily connections has never been so important.
Some straight-up-let's get started, easy slow food kid friendly projects could be bread baking, grow some of your own vegetable goodness or even just make a game of naming as many vegetables as possible at the markets.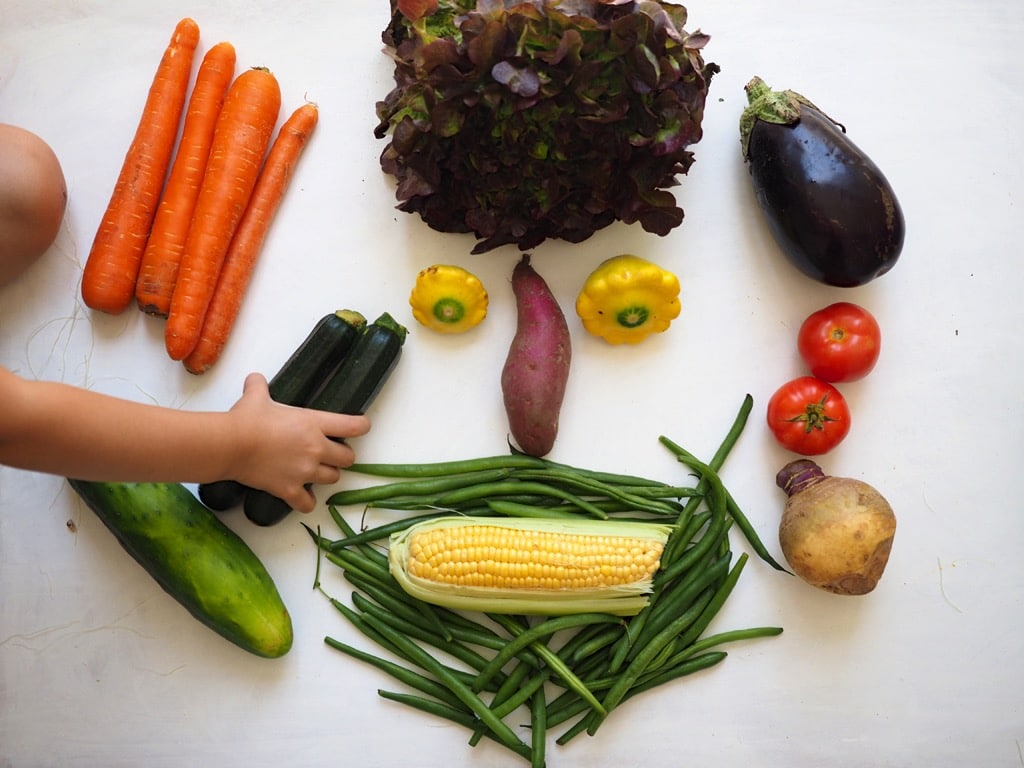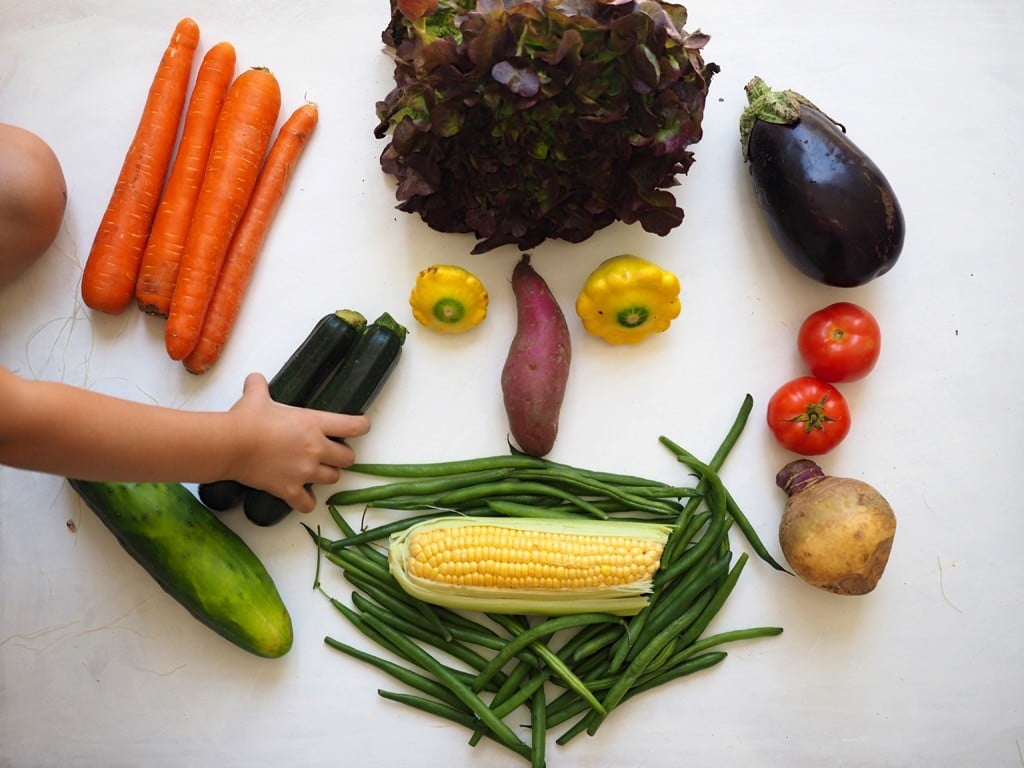 Brydie Piaf is a photographer, home baker, maker, writer, wrangler of small people and brand-new Novocastrian.