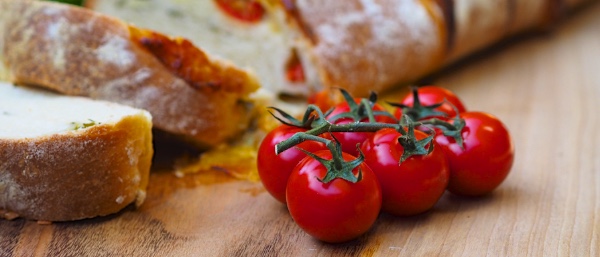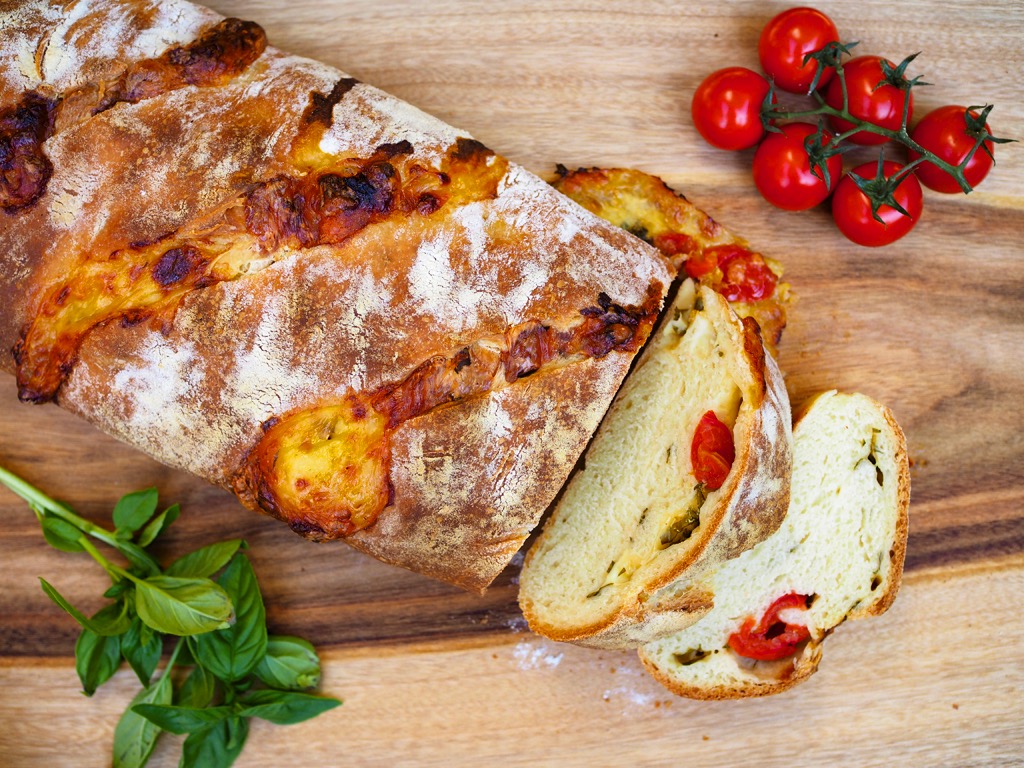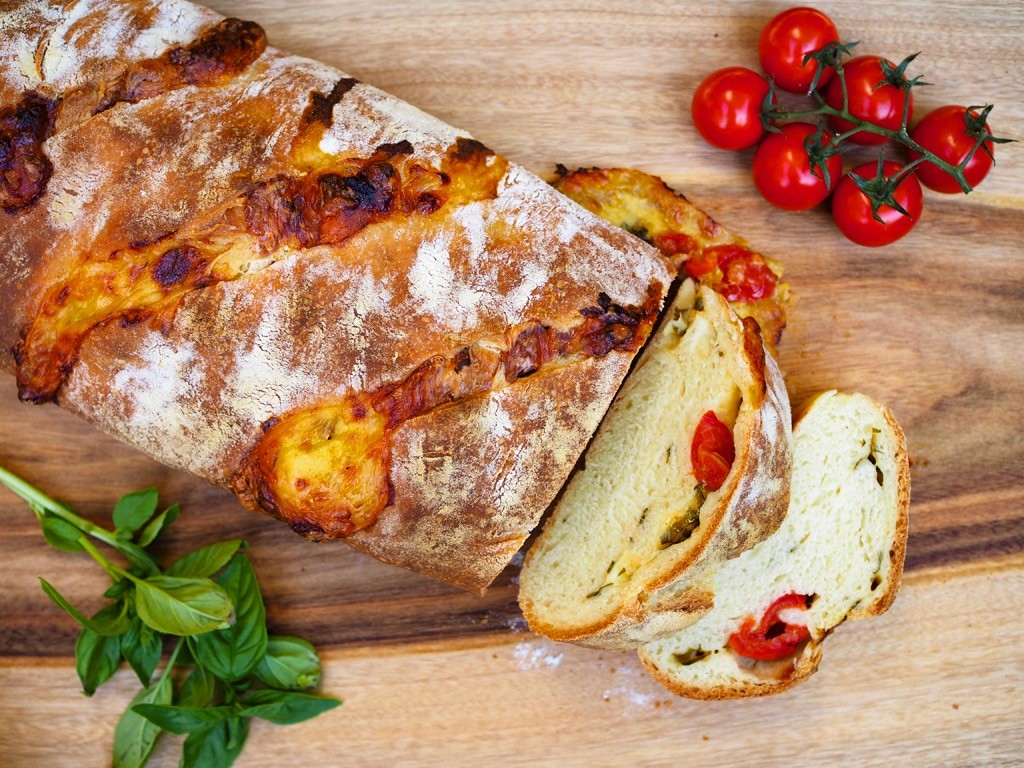 What better way to celebrate your home grown (or locally sourced) Summer herbs and produce than within a tasty home made baked thing? Super tasty and super easy – Summer Holiday Bread.
Combine a couple of summer time garden favourites with the general crowd pleaser of some home baked bread, and you have yourself an easy go to recipe for the summer festive holidays.
Ask anyone for a list of their favourite summer vegetable garden growing goodness and there is a good chance that basil and tomato will be amongst those lengthy garden lists of love.
Sure, chomping your way through boxes of cherries, slurping over a tray of mangoes, sharing bbqed sweet corn with friends and marvelling over dainty (and delicious) zucchini flowers, are all things definitely not to be over looked.
However it's the humble fragrance of a bunch of basil and some drop dead gorgeous home grown tomatoes that are two of the summer favourites round here, and I'm pretty sure they are going to be front runners for a lot of other people as well.
Bread making in the hot summer months can be slightly tricky, in that the hotter weather can leave less time between lovely looking (unbaked) shaped dough and a complete over proofed mess.
By the way, if that does happen to you at some point in your bread baking adventures, simply turn it into a simple 'rustic' flatbread – easy, right?
For this recipe I've used a loaf shape, but you can really do it in any way that you like.
A wreath shape, flat bread, bread rolls which ever way you shape it, it's bread that will be brimming with a little summer* holiday garden goodness.
* If you happen to be in the Northern Hemisphere and are currently enjoying some deliciously colder days, just swap the basil and tomatoes over for two of your favourite winter vegetables. Or, save the recipe for the summer season that will rock around eventually.
Easy Summer Holiday Bread
Sponge
¼ tsp instant dried yeast
150g flour
250mls water
Dough
1 tsp dried yeast
3 cups (450g) flour
250mls water
60mls olive oil
1 ½ tsps salt
Extras
Handful or two of cherry or chopped tomatoes
Handful or two of ripped basil leaves
Handful or two of cubed fresh mozzarella
Extra salt
Extra olive oil
The day before you want to bake your bread, make up your sponge. In a bowl, add the yeast, flour and water- cover and leave over night.
The following day, make up your dough combining your ingredients with the overnight sponge.
Mix initially with a spoon until it all comes together into a ragged type dough, and then knead on a lightly floured surface for a couple of minutes or until the dough is smooth.
Cover and leave it to proof for an hour or so, depending on the room temperature.
Chop your mozzarella, roughly chop or rip up some basil leaves and your summer goodness tomatoes.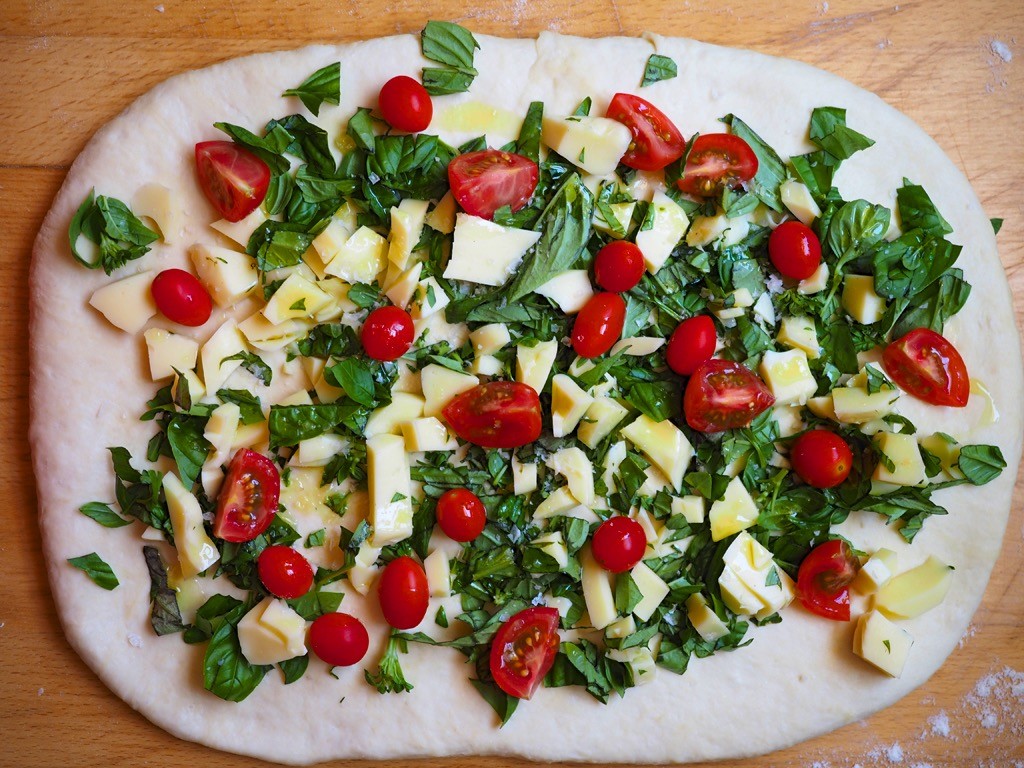 Gently roll out your dough into a rectangular shape, and then throw on your mozzarella, basil leaves, cherry tomatoes. Add a good sprinkle of extra salt and a generous drizzle of olive oil all over.
Now roll your dough up into a log, starting from the long side, and seam at the bottom. This recipe gives one long loaf, if you find it's too big for your oven or your needs, chop it half and bake on a separate tray or divide dough initially before you roll it out.
Once the loaf is rolled up, sprinkle a little extra flour onto the top, and gently rub it in.
Cover and set aside for about an hour or so, or until roughly doubled in size.
Slash shallow slits in the top of your loaf with a knife, if you like that effect.
Bake in the oven at 230C for about 40-45 minutes with lots of steam. Steam can be created by a dish of water at the bottom of the oven or using a water squirter stuck in through a crack of the oven as soon as you put the loaf in.
Once baked, take your loaf out, it should be a lovely golden colour when it's ready.
Let it cool on a rack, and eat with large lashings of summer holiday enthusiasm.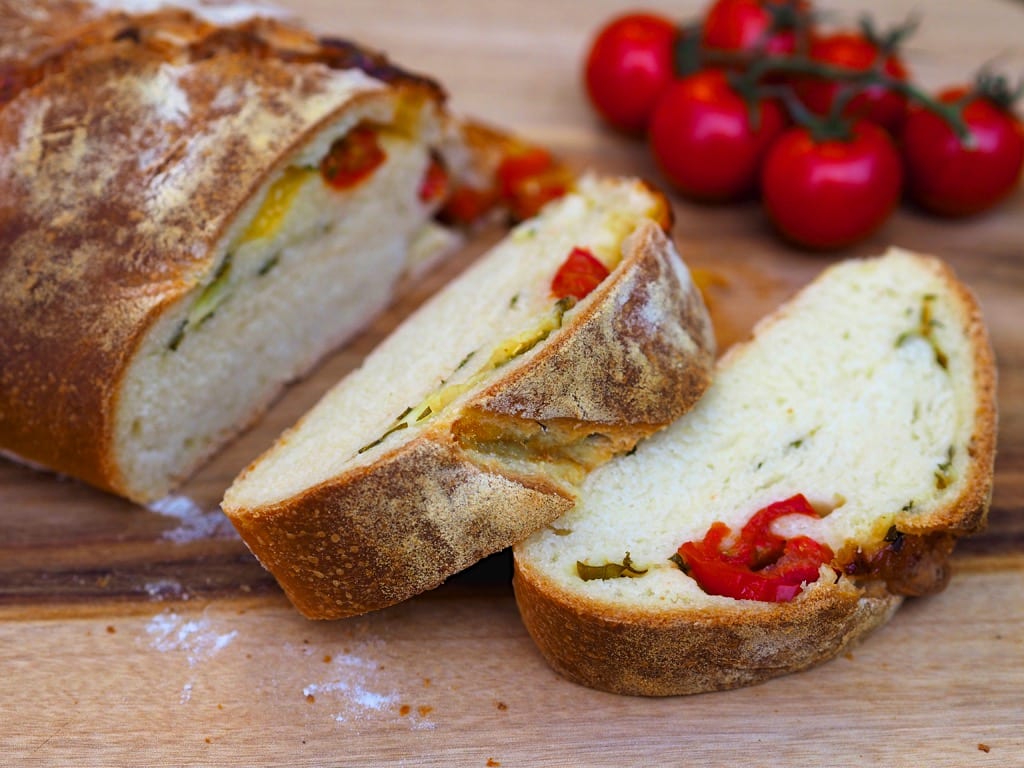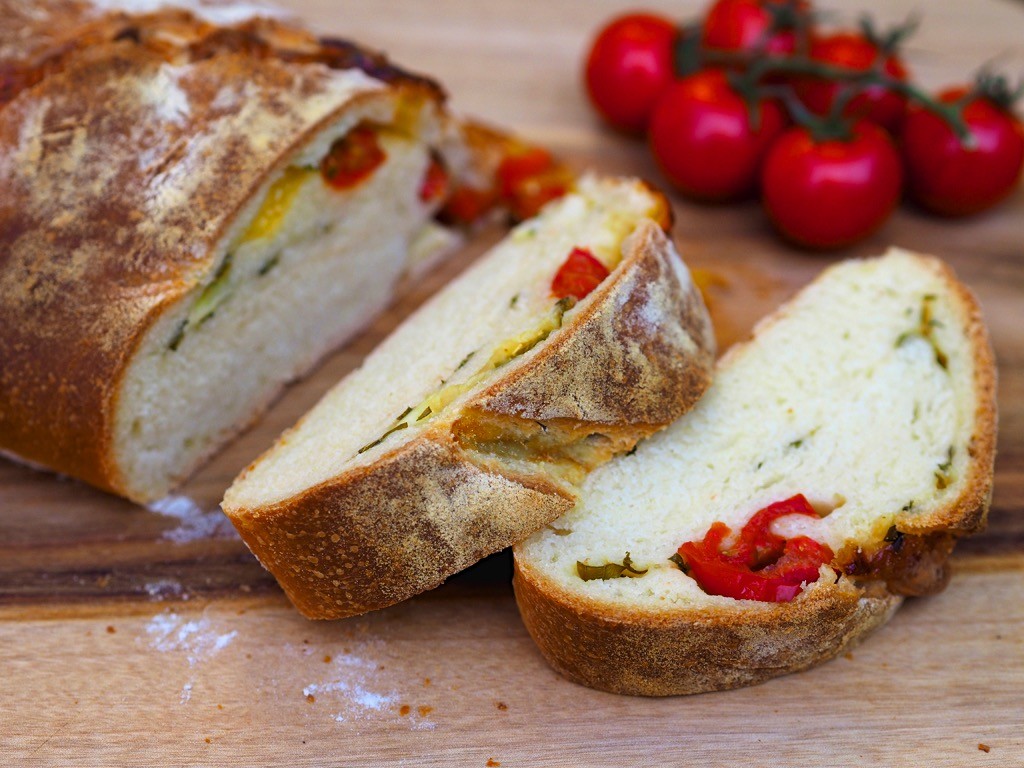 Yum! What are you finding time to make as the year slows down (for some of us, at least)?
Got any killer recipes? Please let us know below, we'd love to try them…
All our posts + recipes for good food and ferments are here…
Brydie Piaf is a photographer, home baker, maker, writer, wrangler of small people and brand-new Novocastrian.