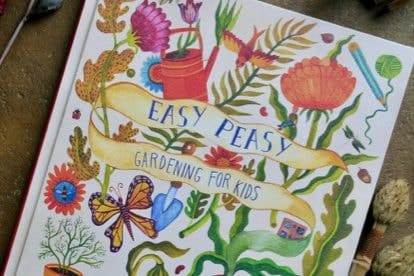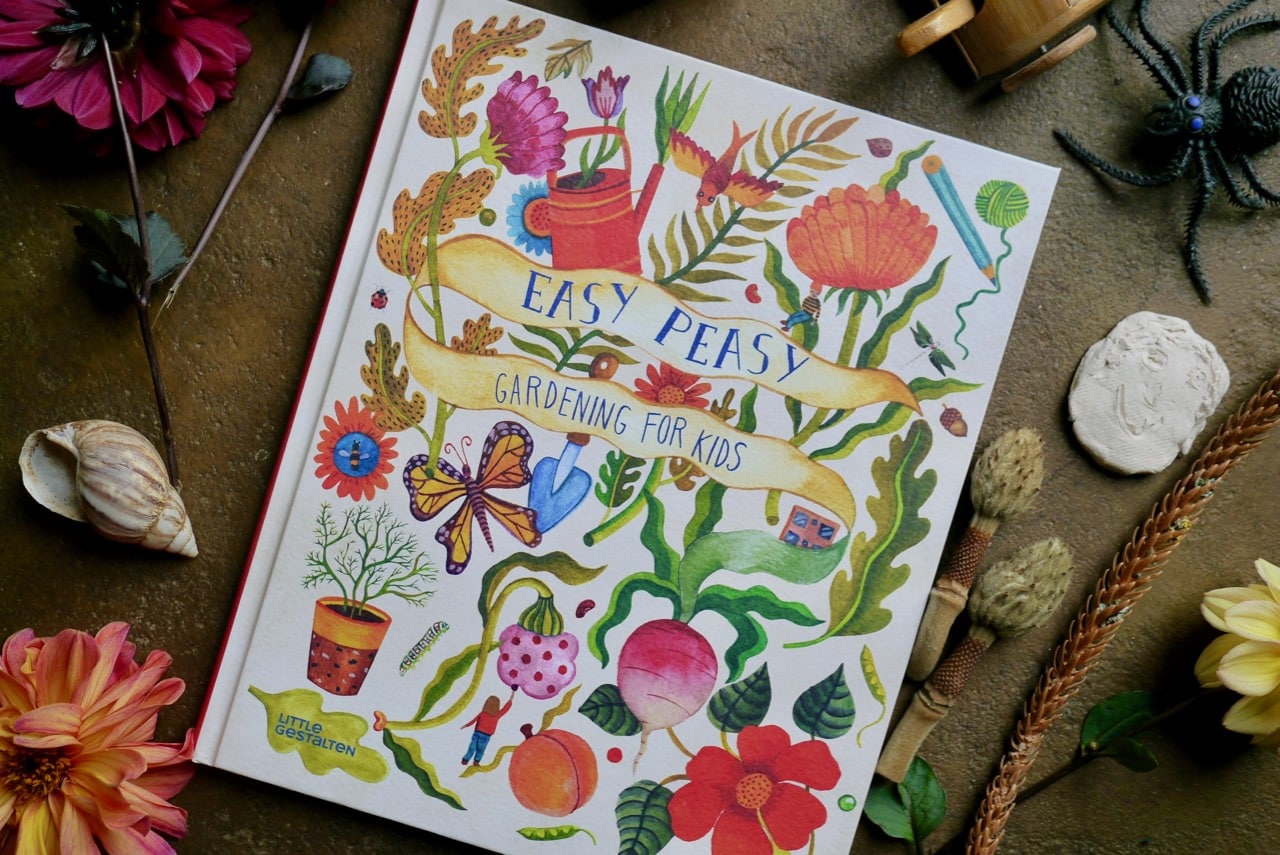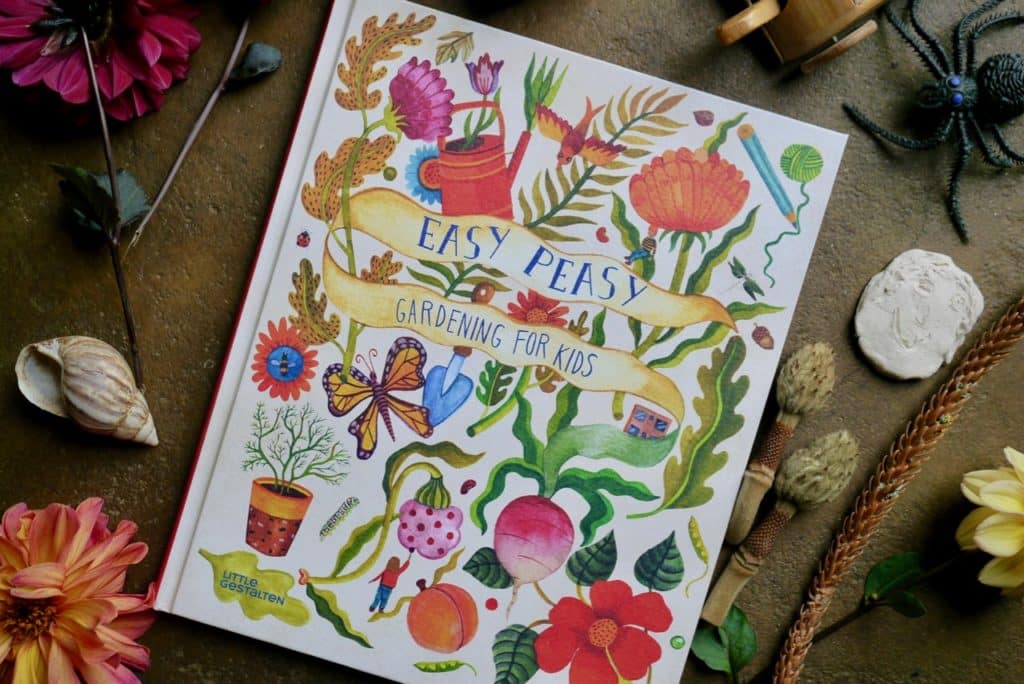 We have a new book! Easy Peasy: Gardening for Kids is a do-it-yourself book for small people to explore the natural world around them, and grow and eat it, too.
There's projects for apartments, balconies, front yards, back yards and your local parks and green spaces.
Because nature play and growing green things is not just for folks with 'enough space' in their backyard – we can all use whatever we've got, wherever we are.
So this is a book project that snuck up on us – Kirsten was asked to author some gardening projects for a book with the German publisher Gestalten, and now – ta da! Its alive.
Available at good book stores (and online) wherever in the world you are.
Friends of this blog may recognise some of the projects that we've done over the years – it was so fun to see these projects and memories transform into book form.
Here's a few projects from the book, expanded apon for your DIY, family-strength pleasure in our archives…
And how beautiful are the illustrations? They are the work of Aitch – a Romanian artist working across murals, books and a huge range of other illustration projects. You can check out her work here, and here's her instagram too.
So there we have it – thanks Gestalten for asking us to be a part of this beautiful project.
Keen for a copy? Head to your local bookstore, or purchase Easy Peasy online from our store. 
If you're an Australian shop/cafe/toystore/plant nursery who would like to stock Easy Peasy (And seriously, why wouldn't you?), head to the Aussie distributor Manic and they can sort you out.
And lastly a note that all the projects in Easy Peasy are designed to be completely do-able by kids, usually without any help from adults.
We hope the small people in your life enjoy it muchly. Let us know what you think of it x