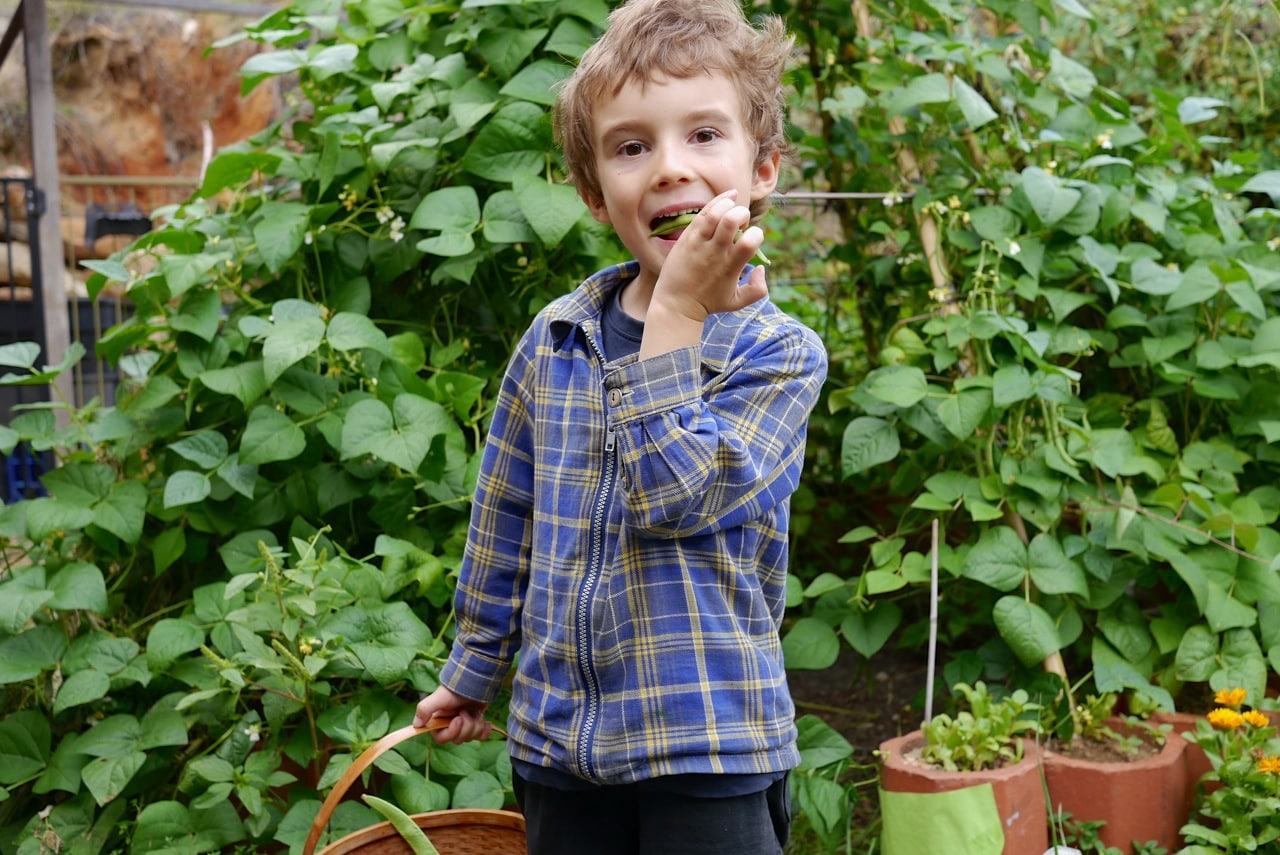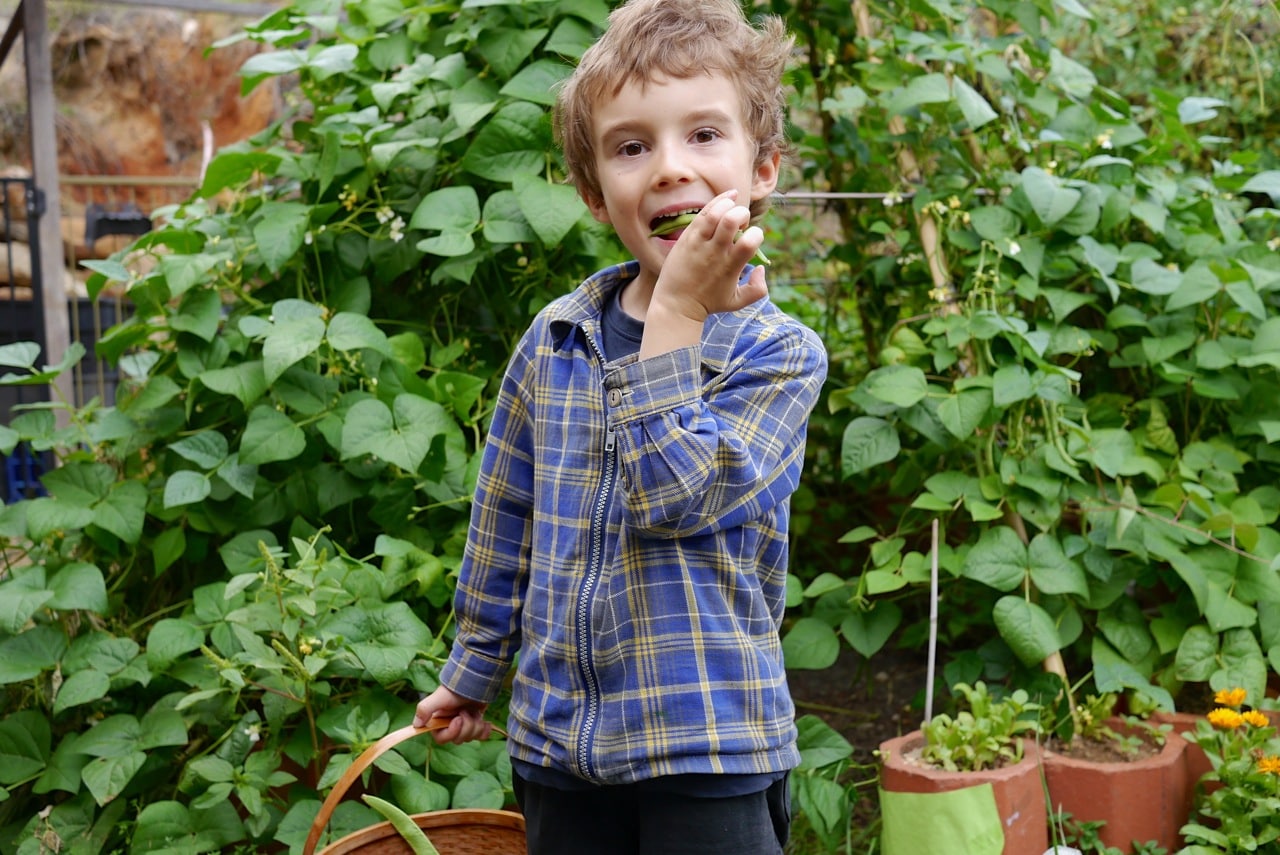 It's a cubby house, but also bee forage, a shade structure for tender herbs, a plentiful source of dinner beans, and seed saving stock, too. Hooray for the Bean Tipi!
And I don't think our summer garden will ever be without one, from this year onward. They're far too much fun.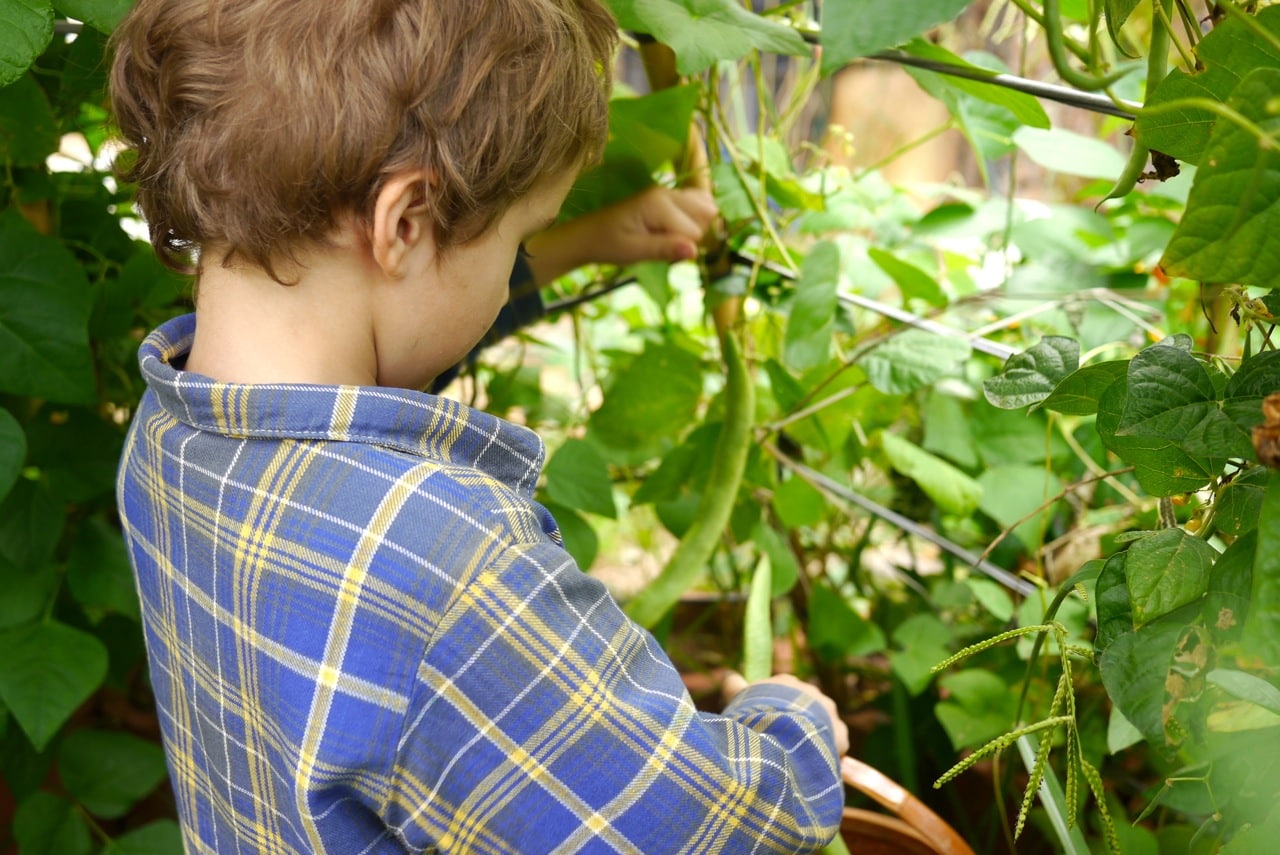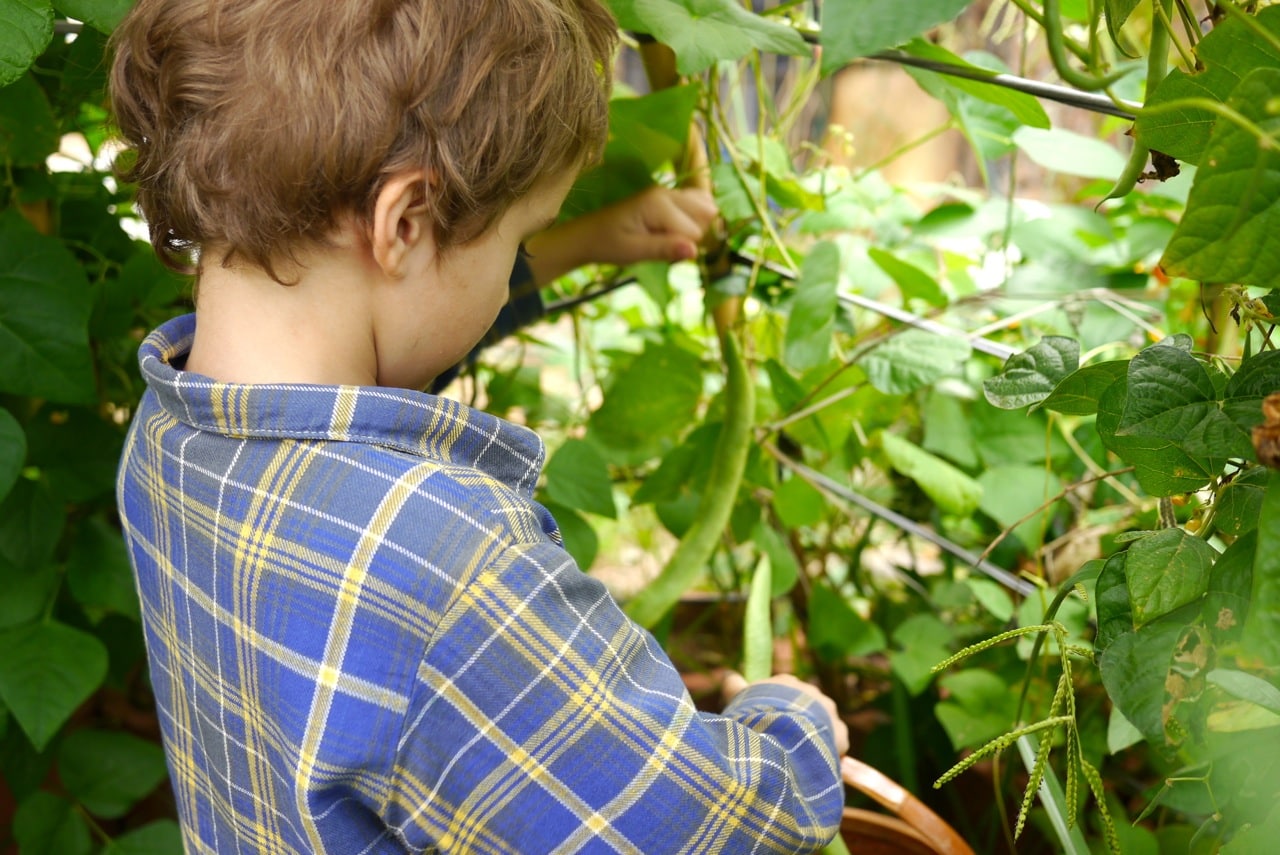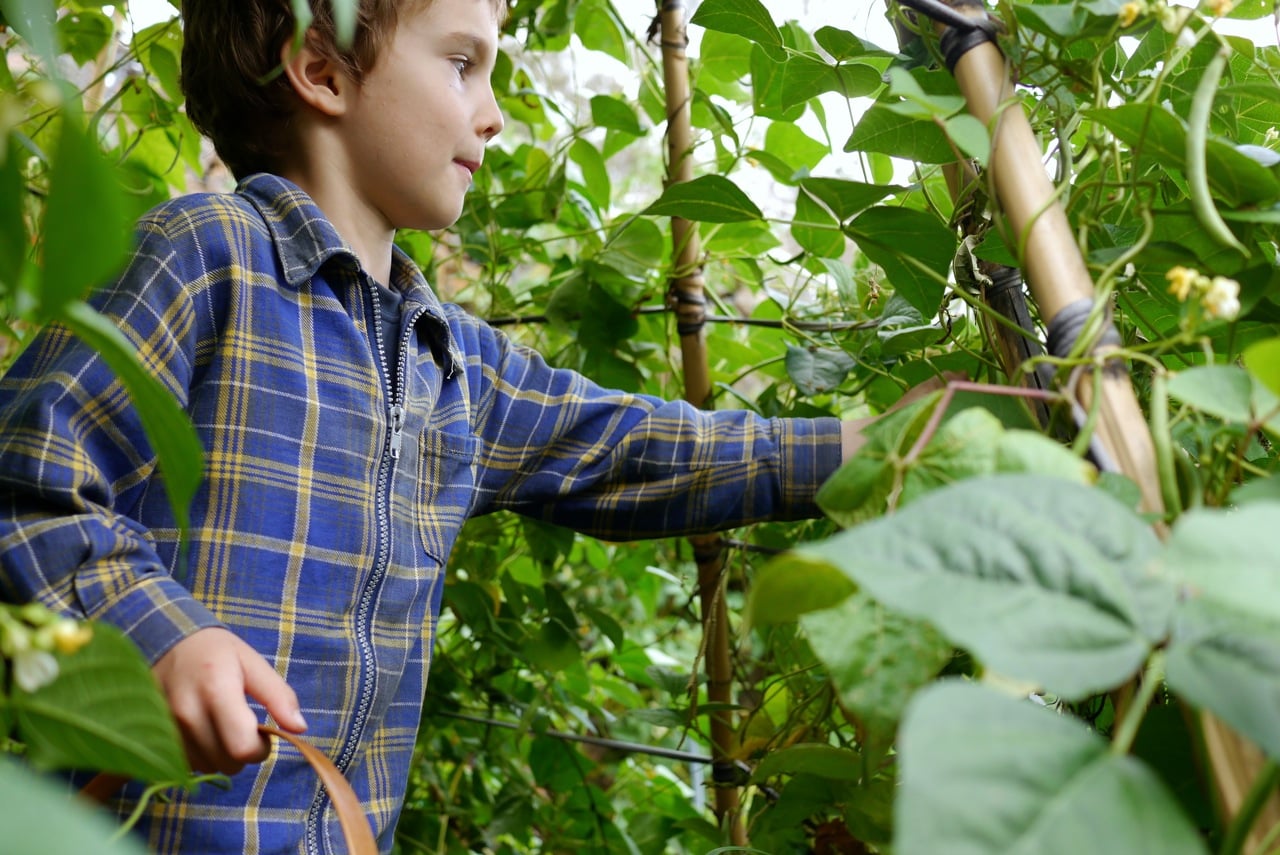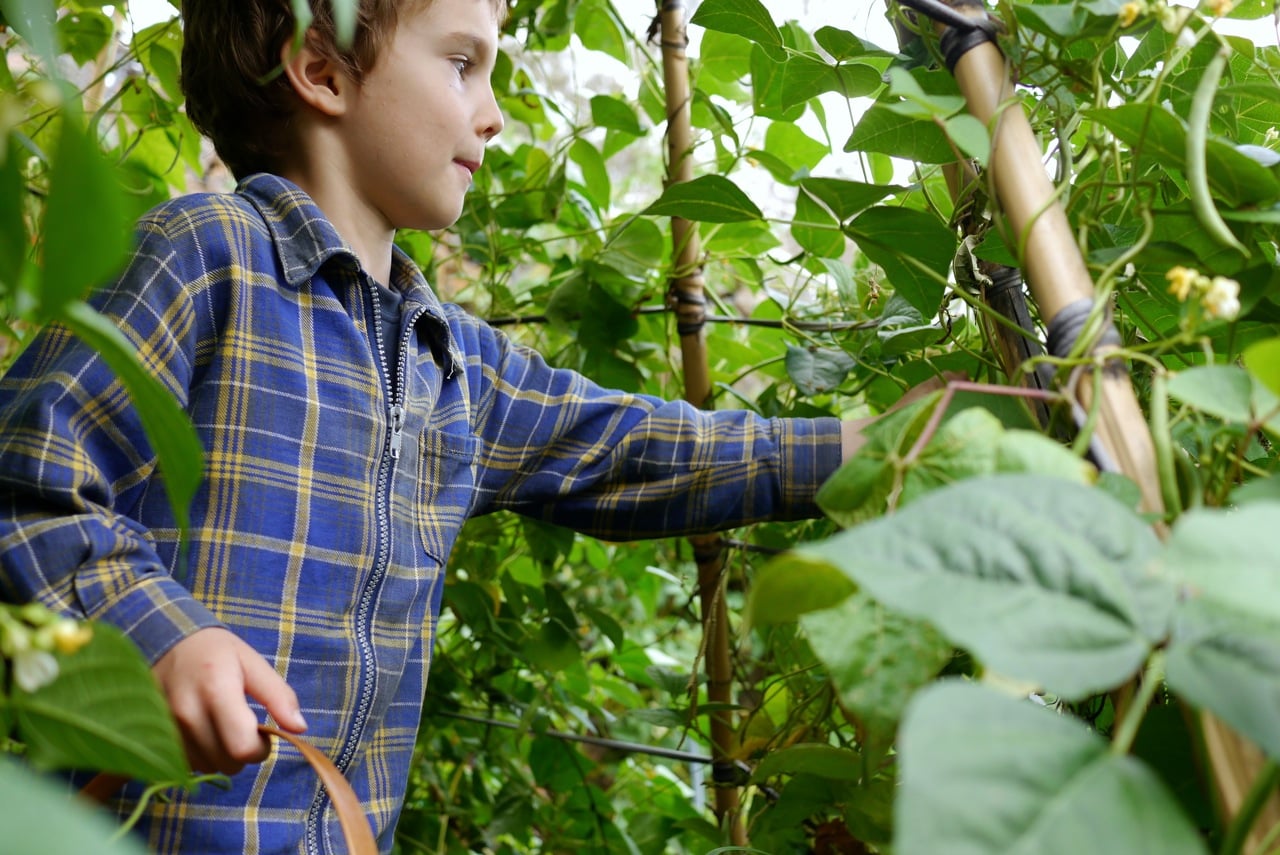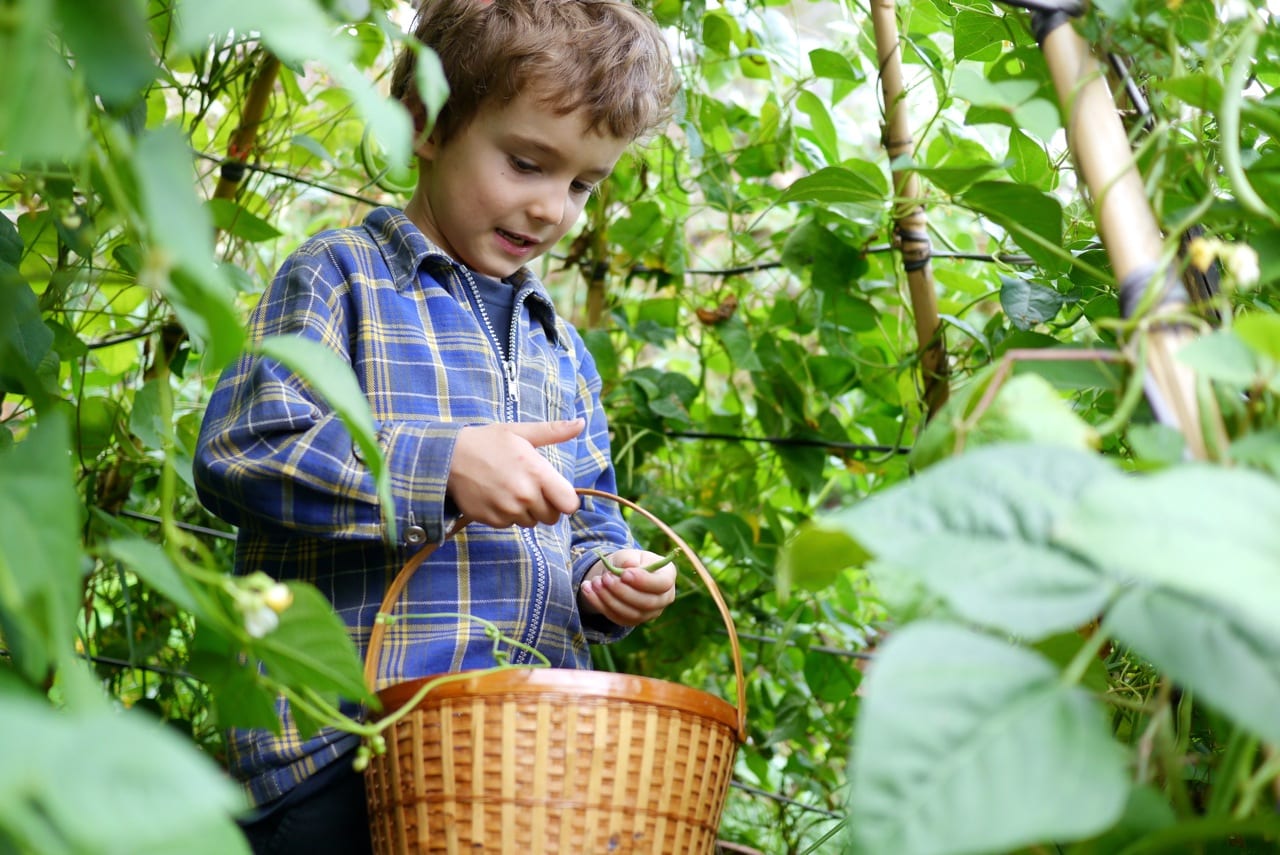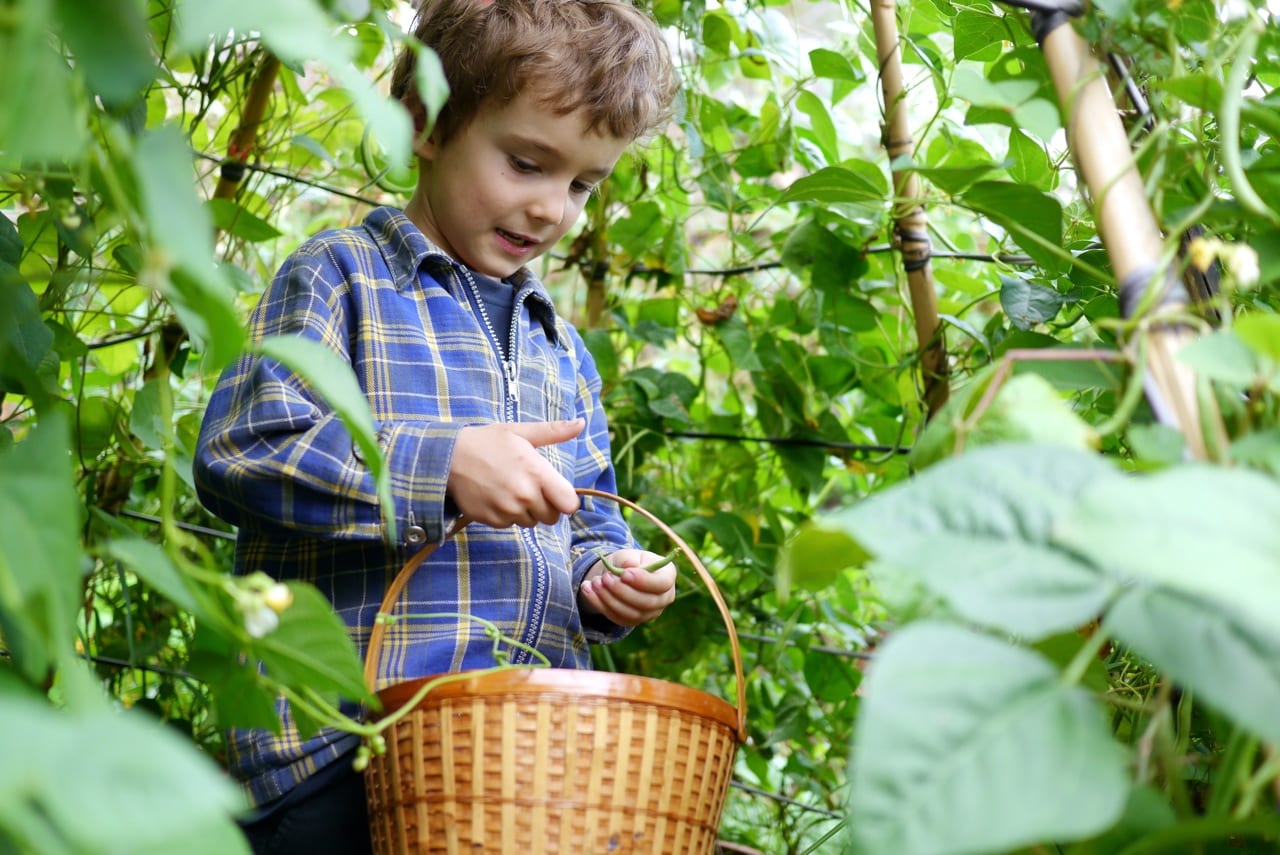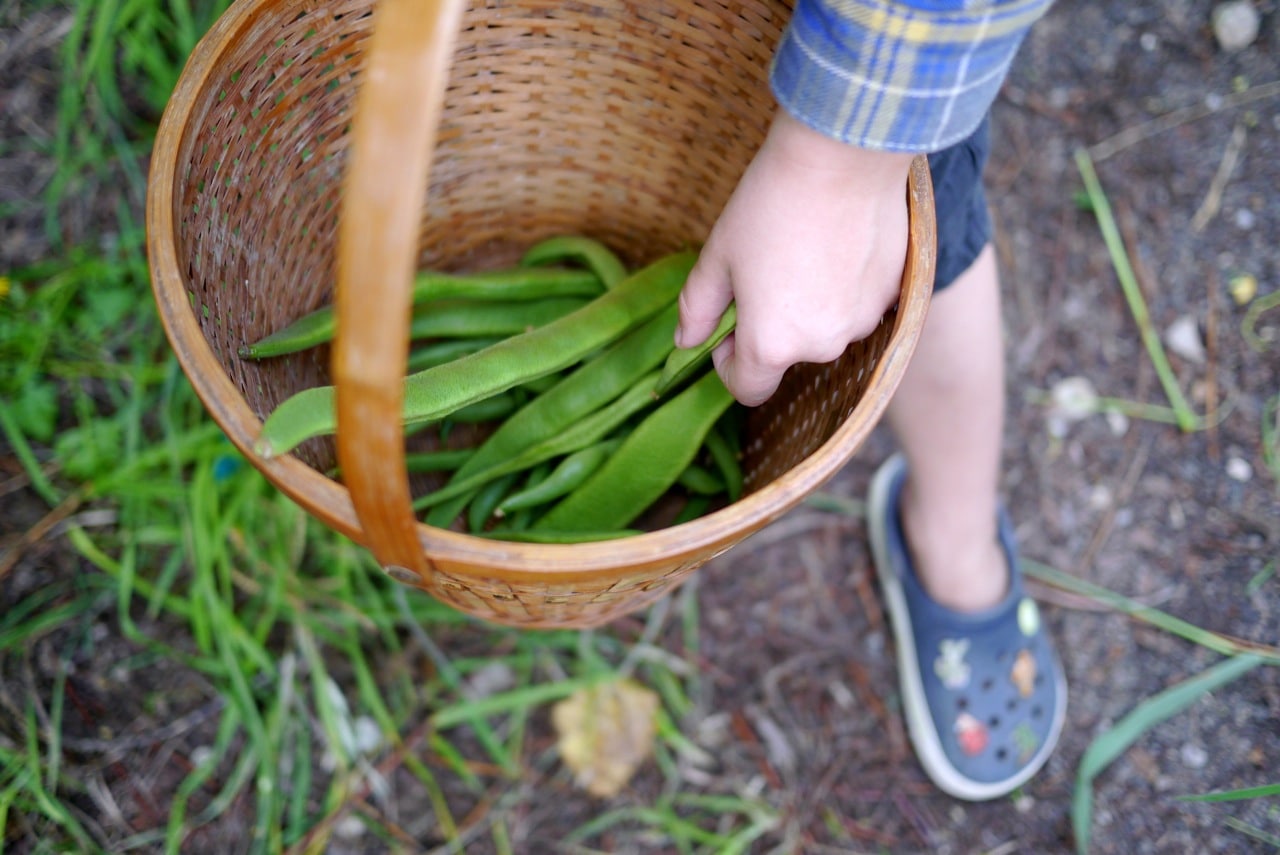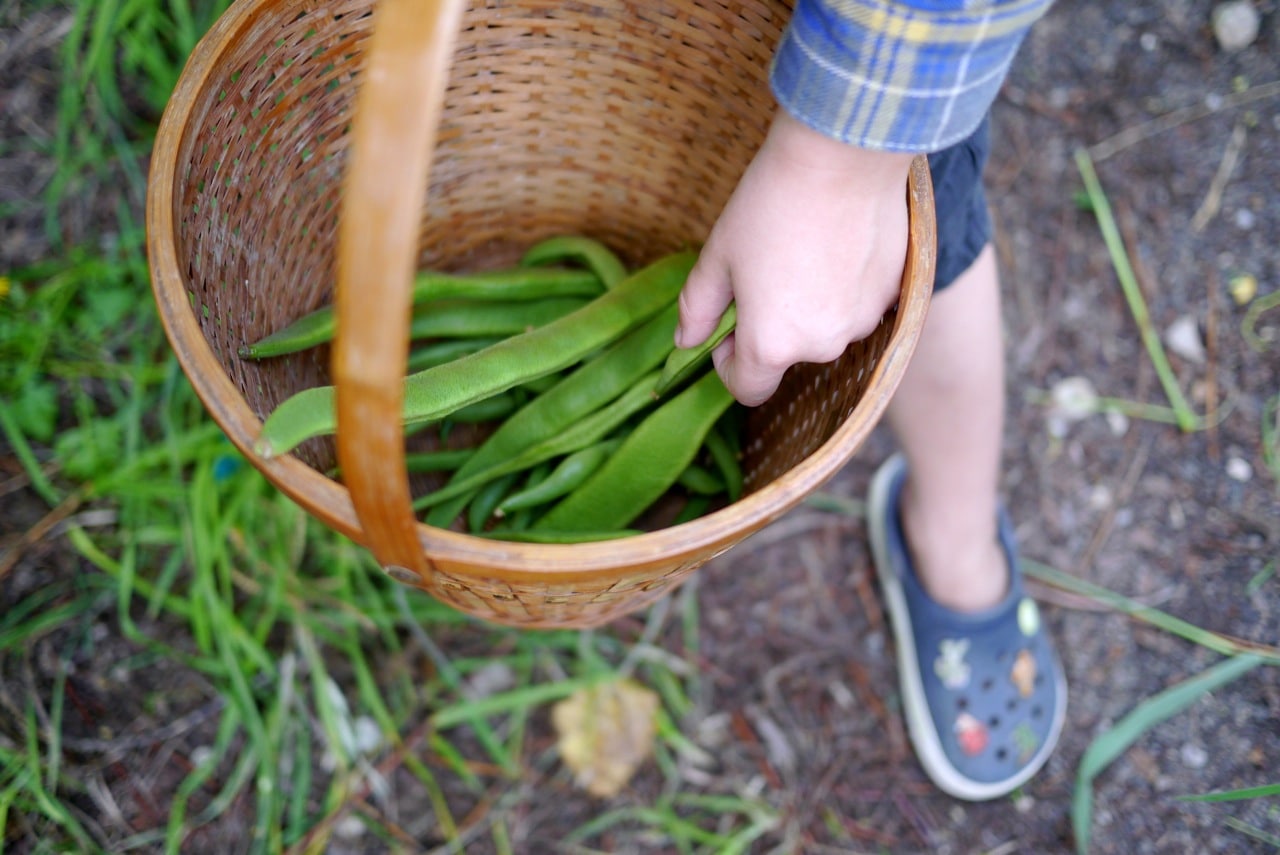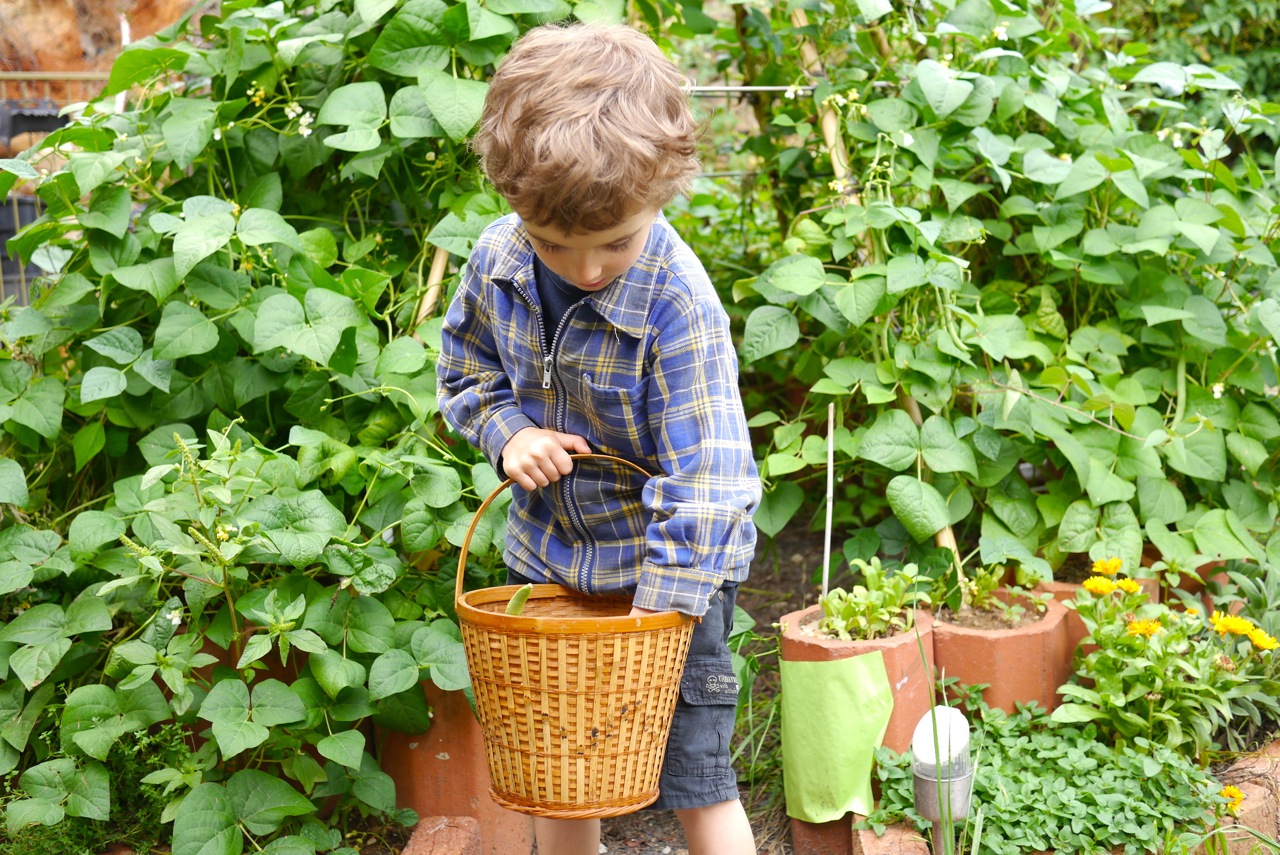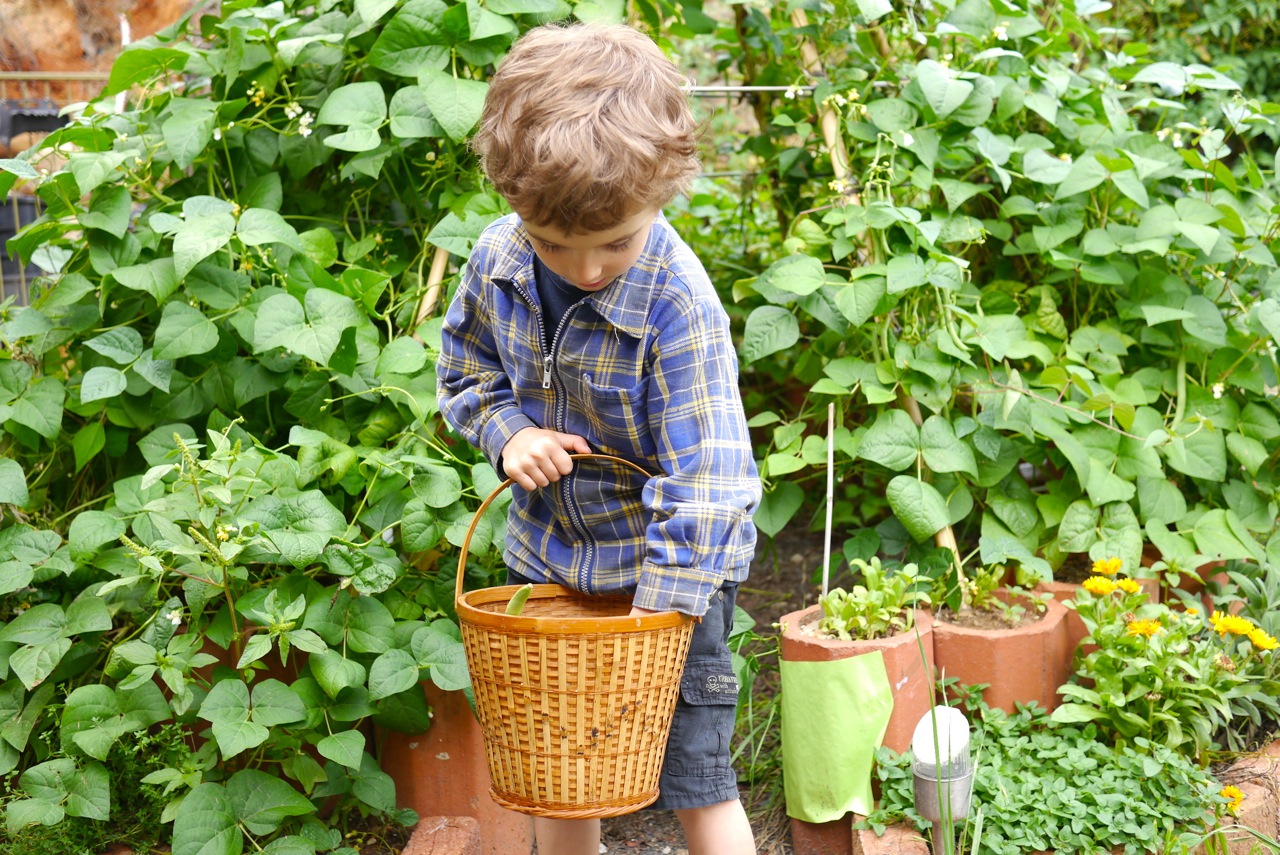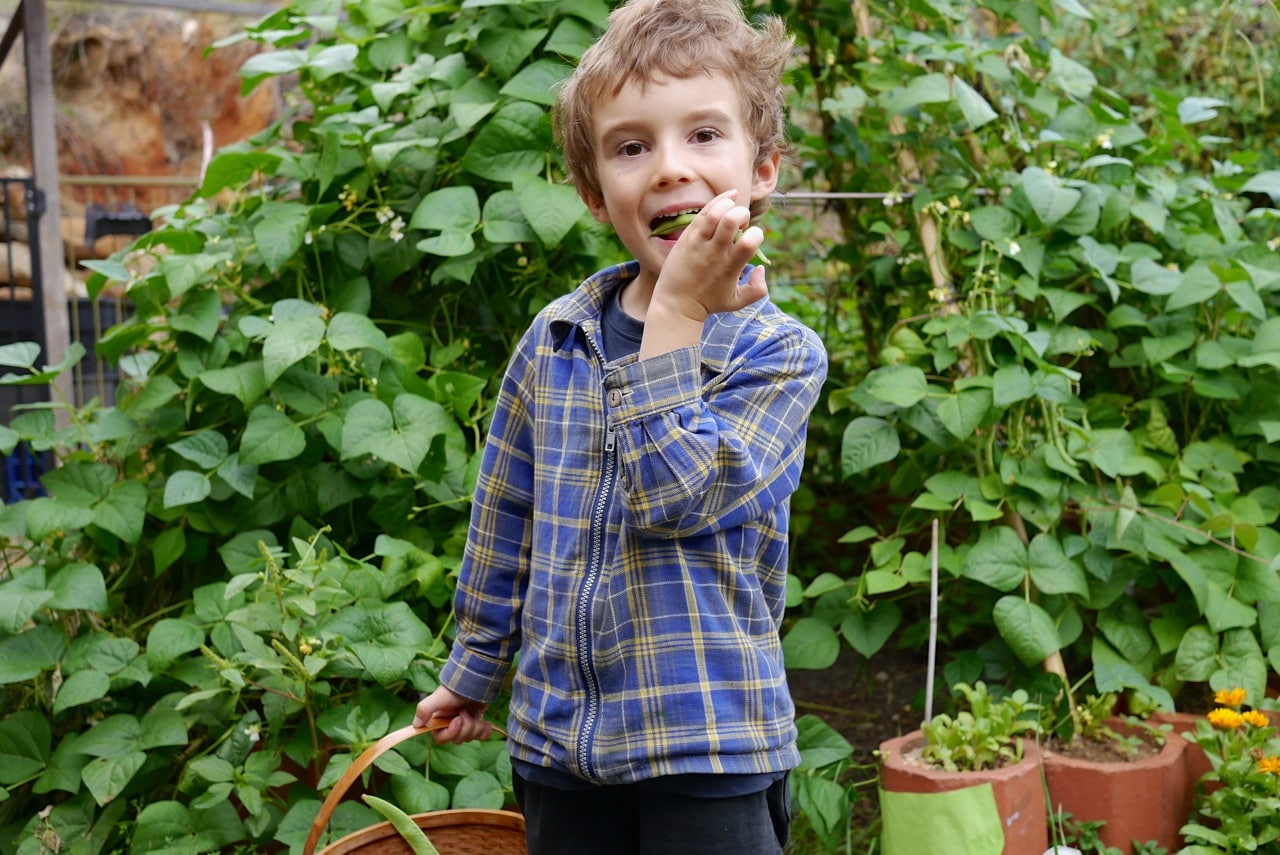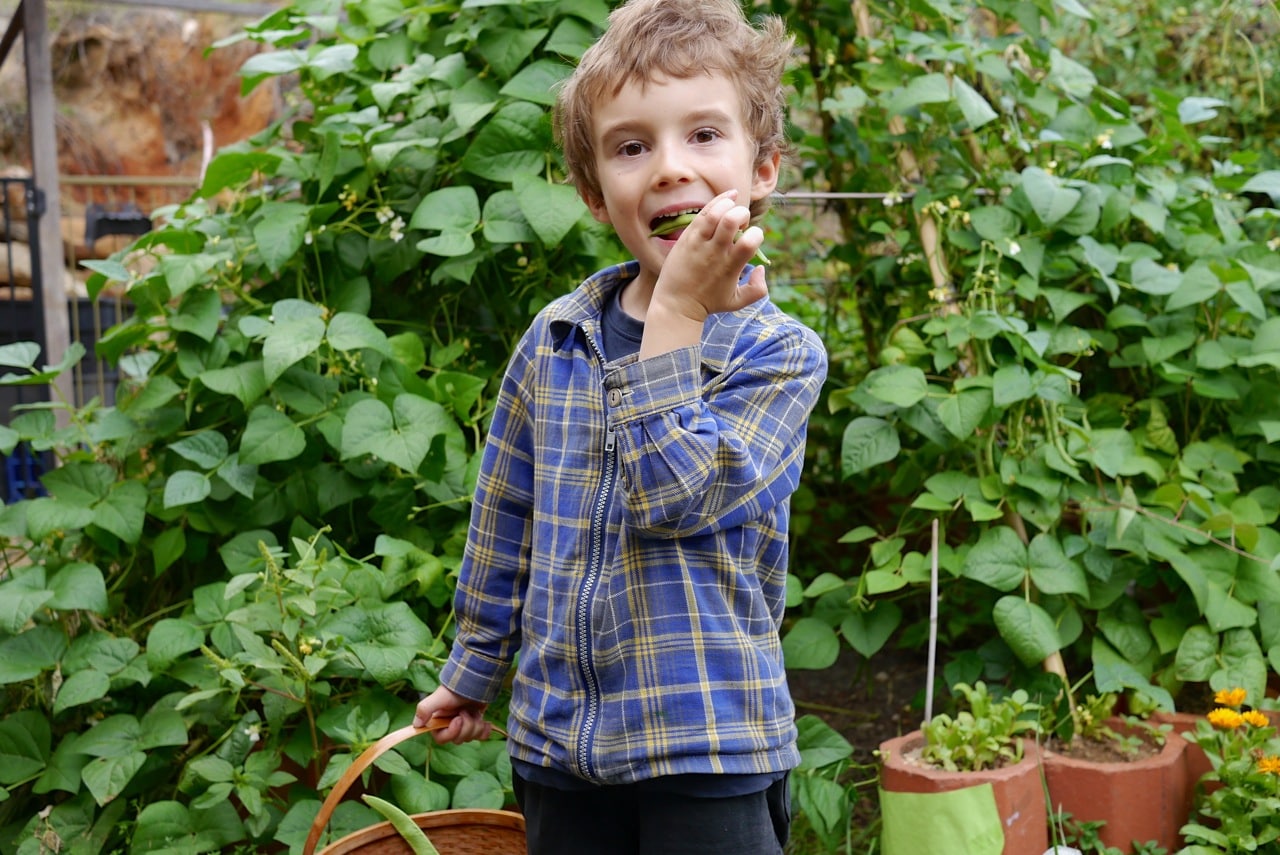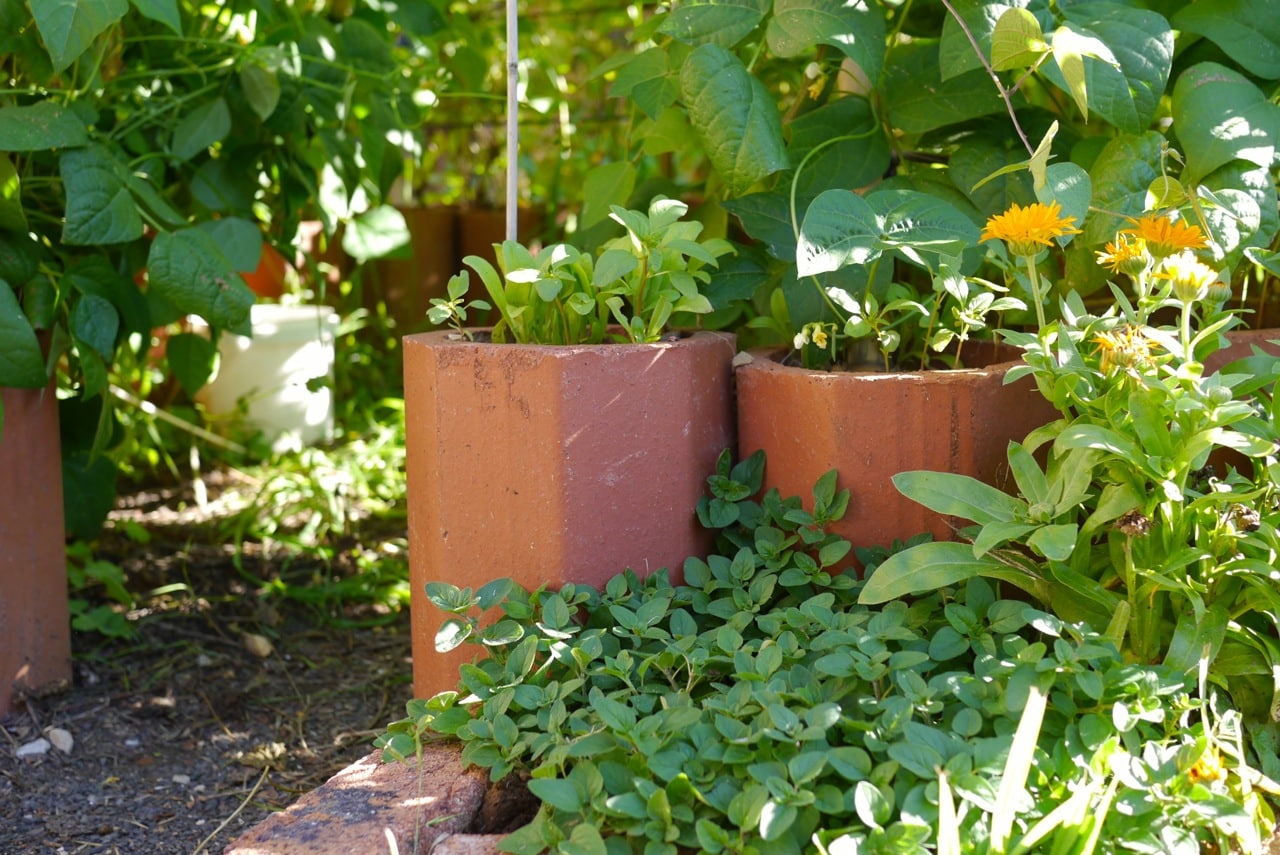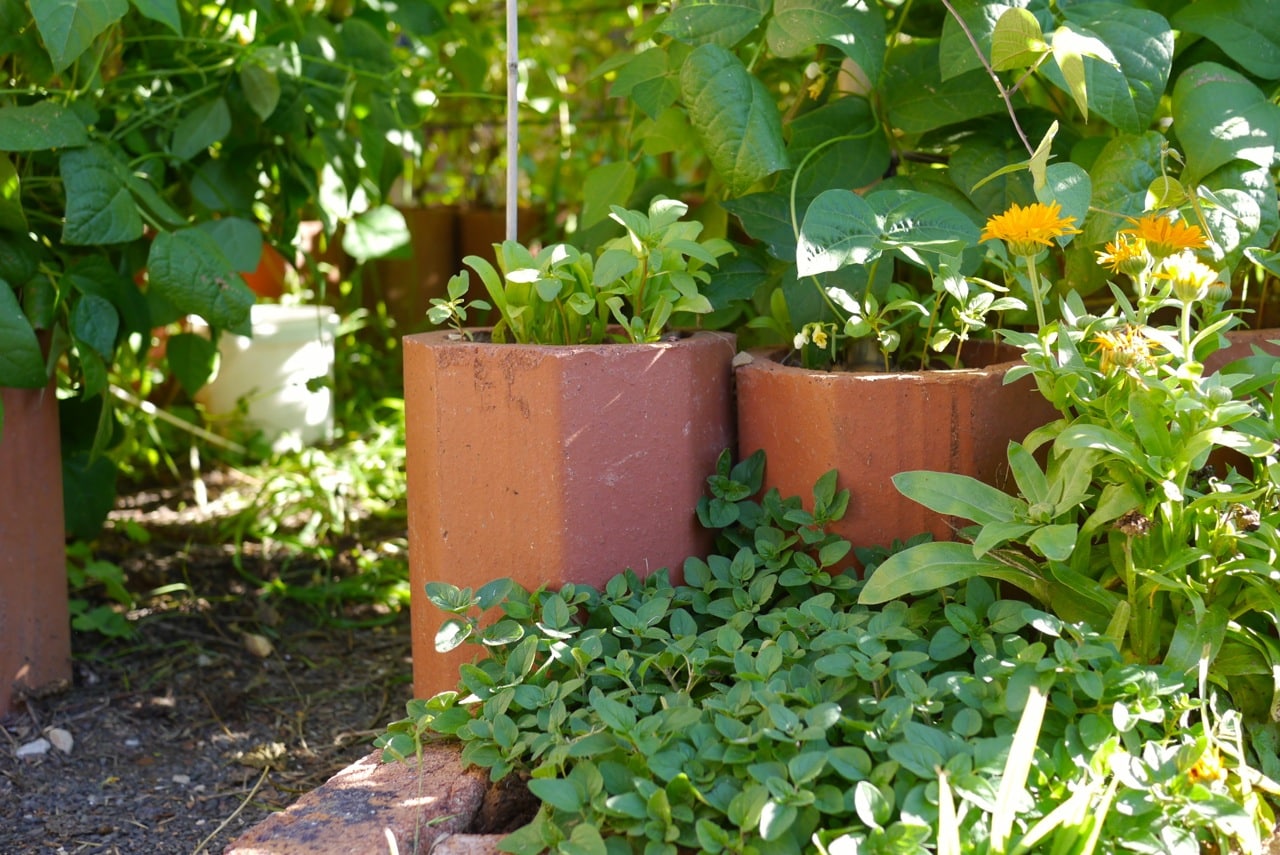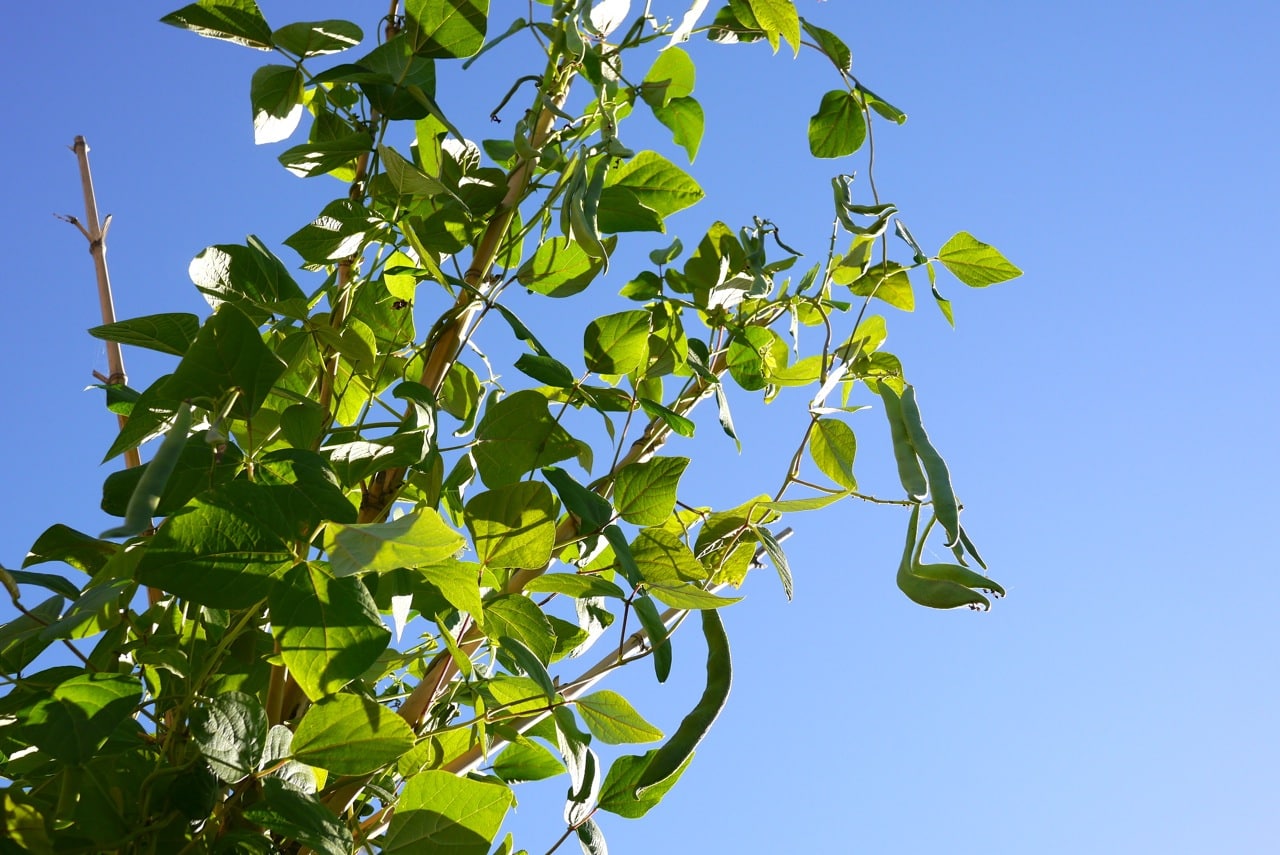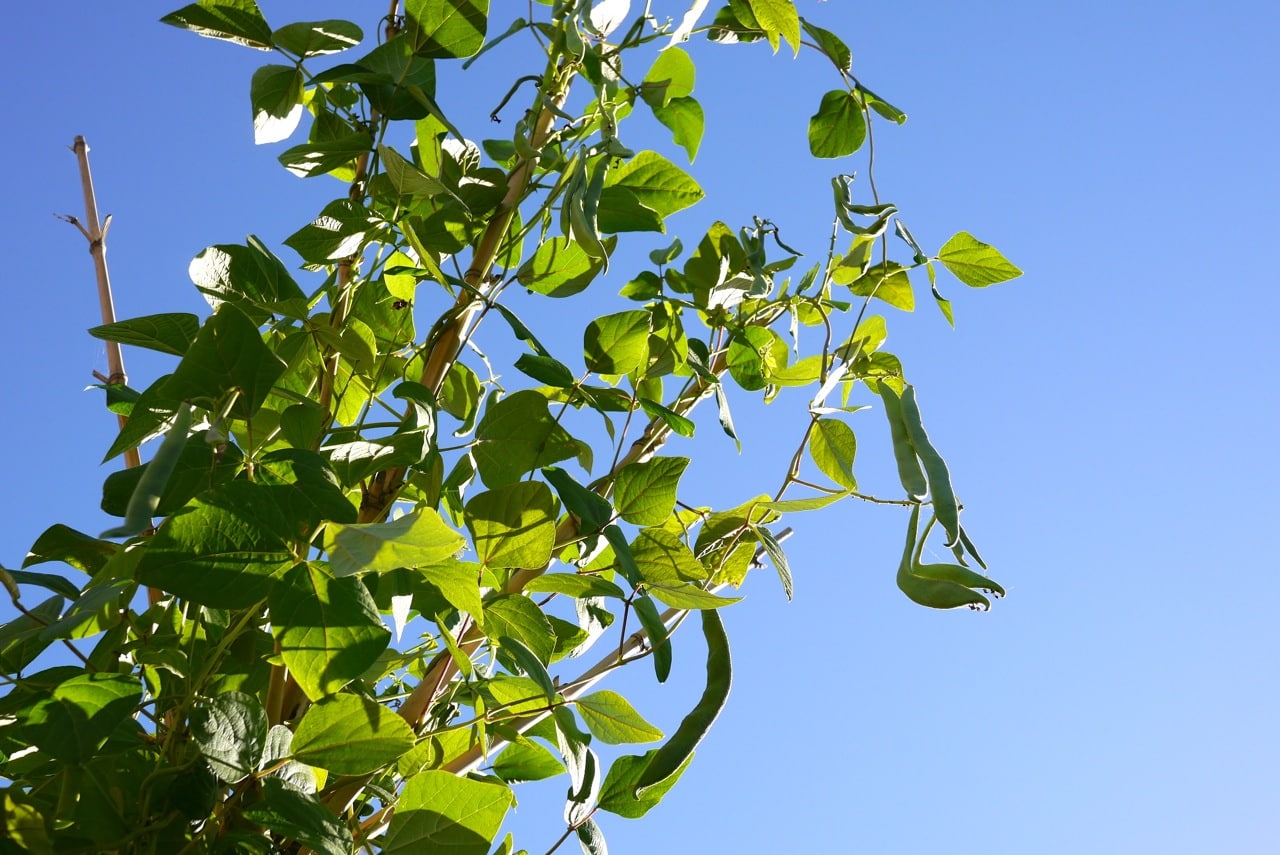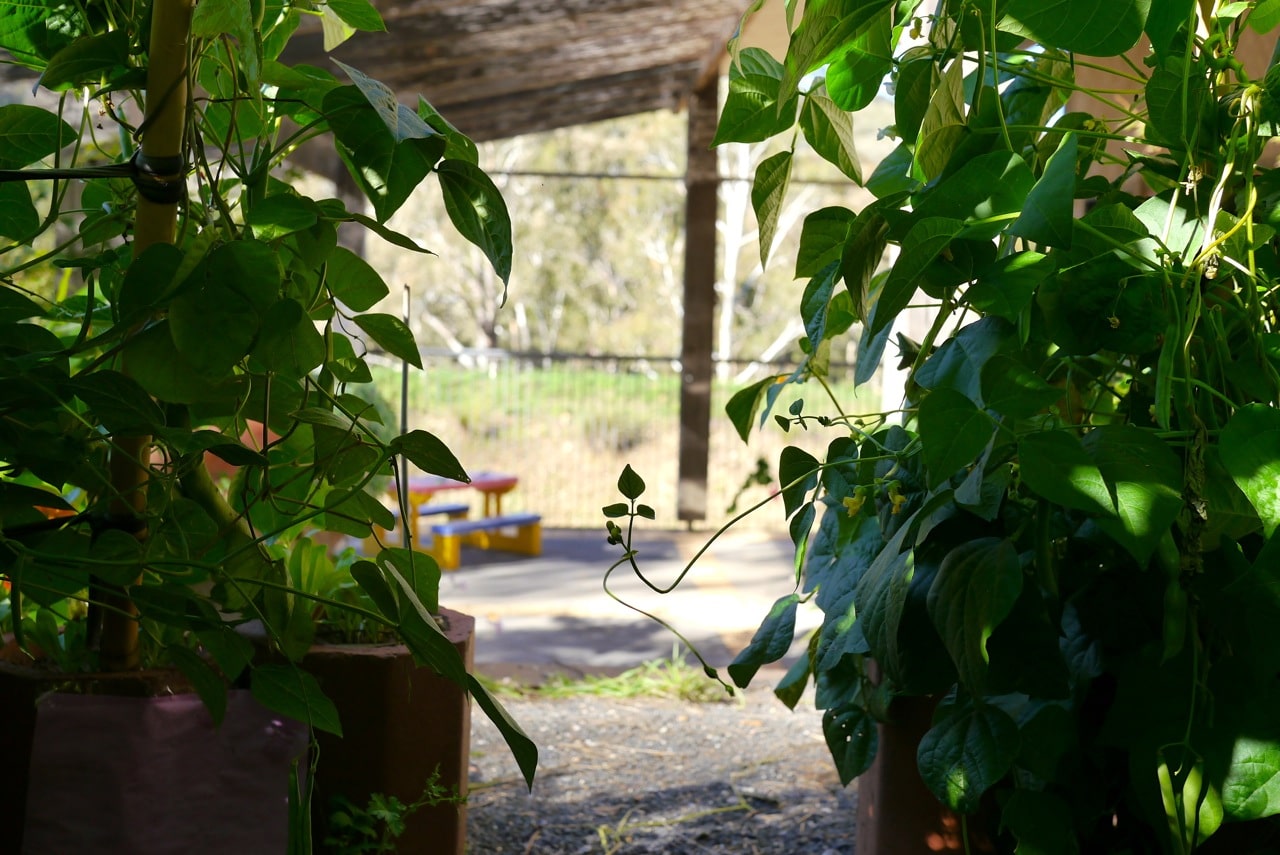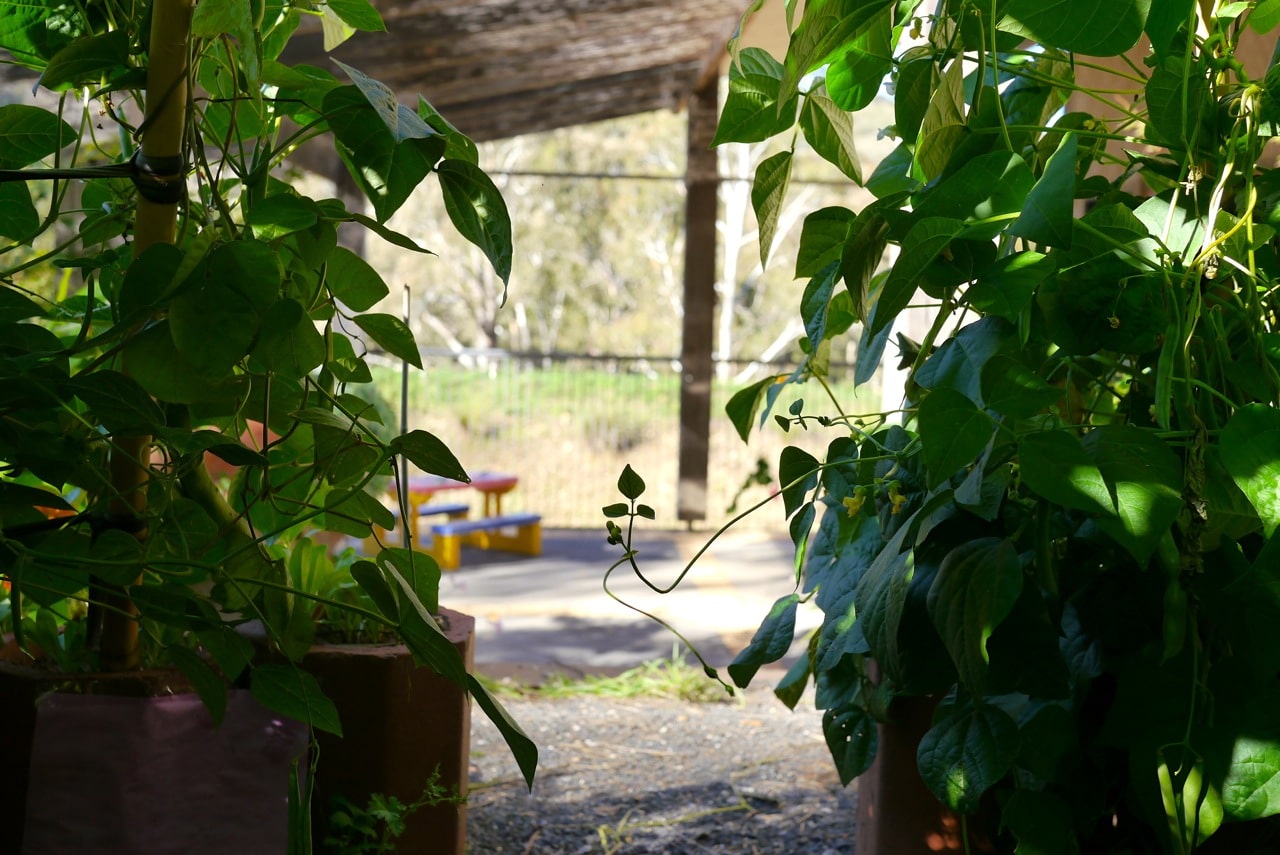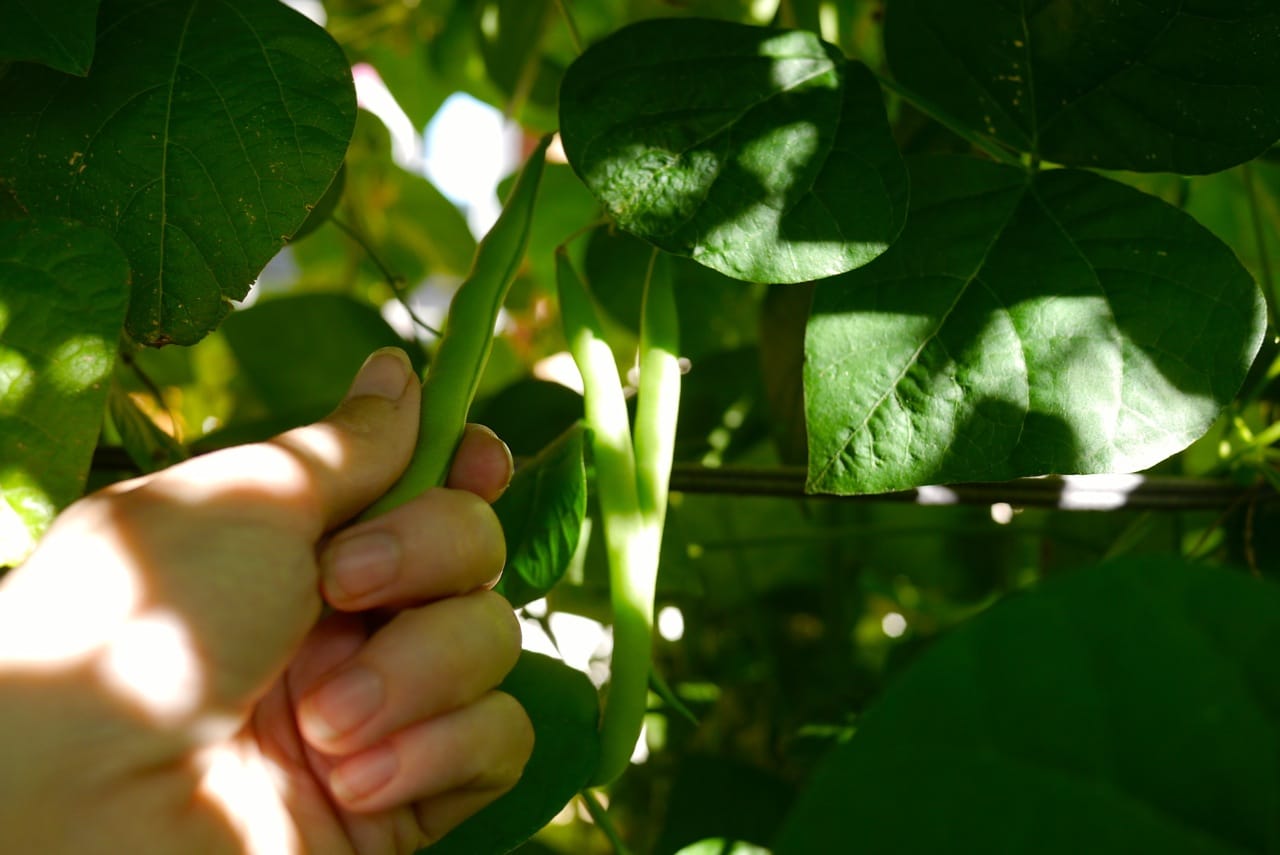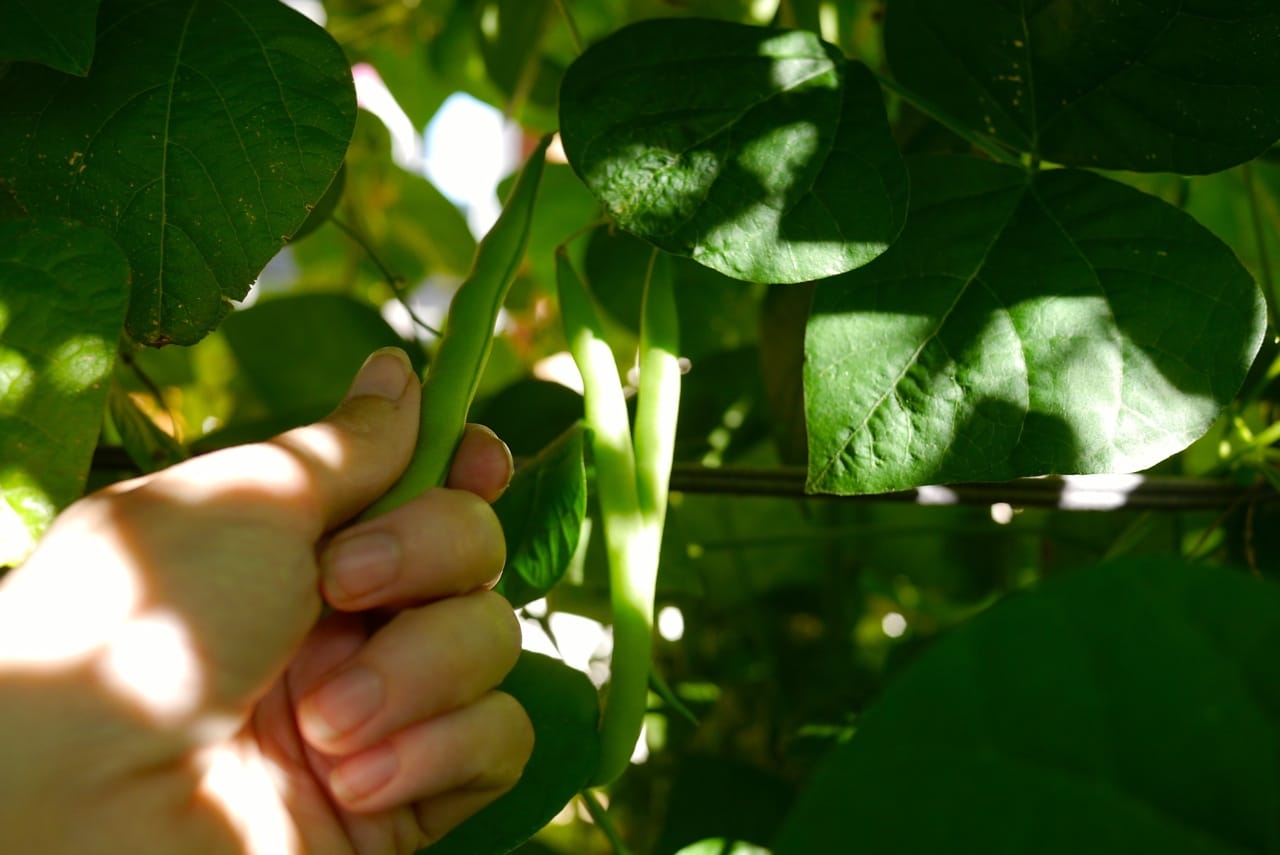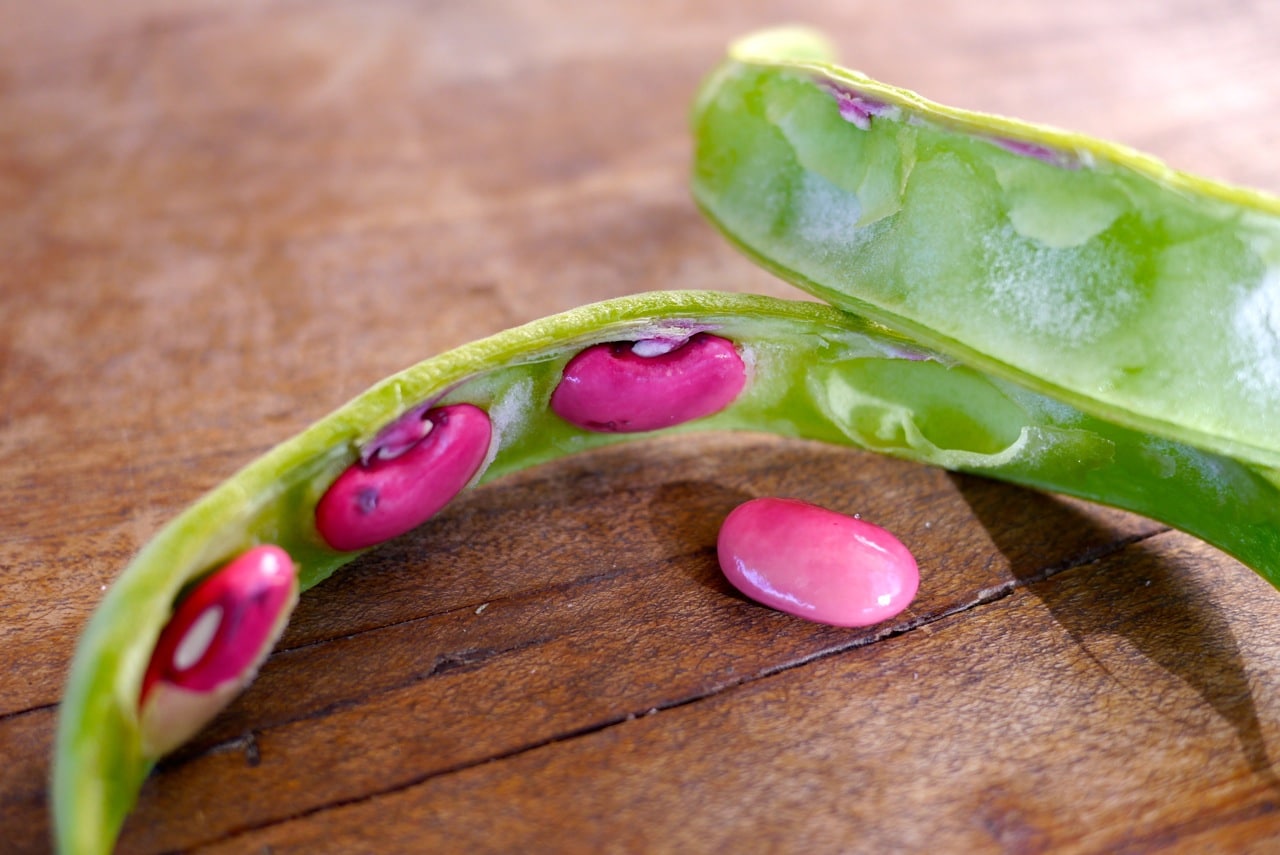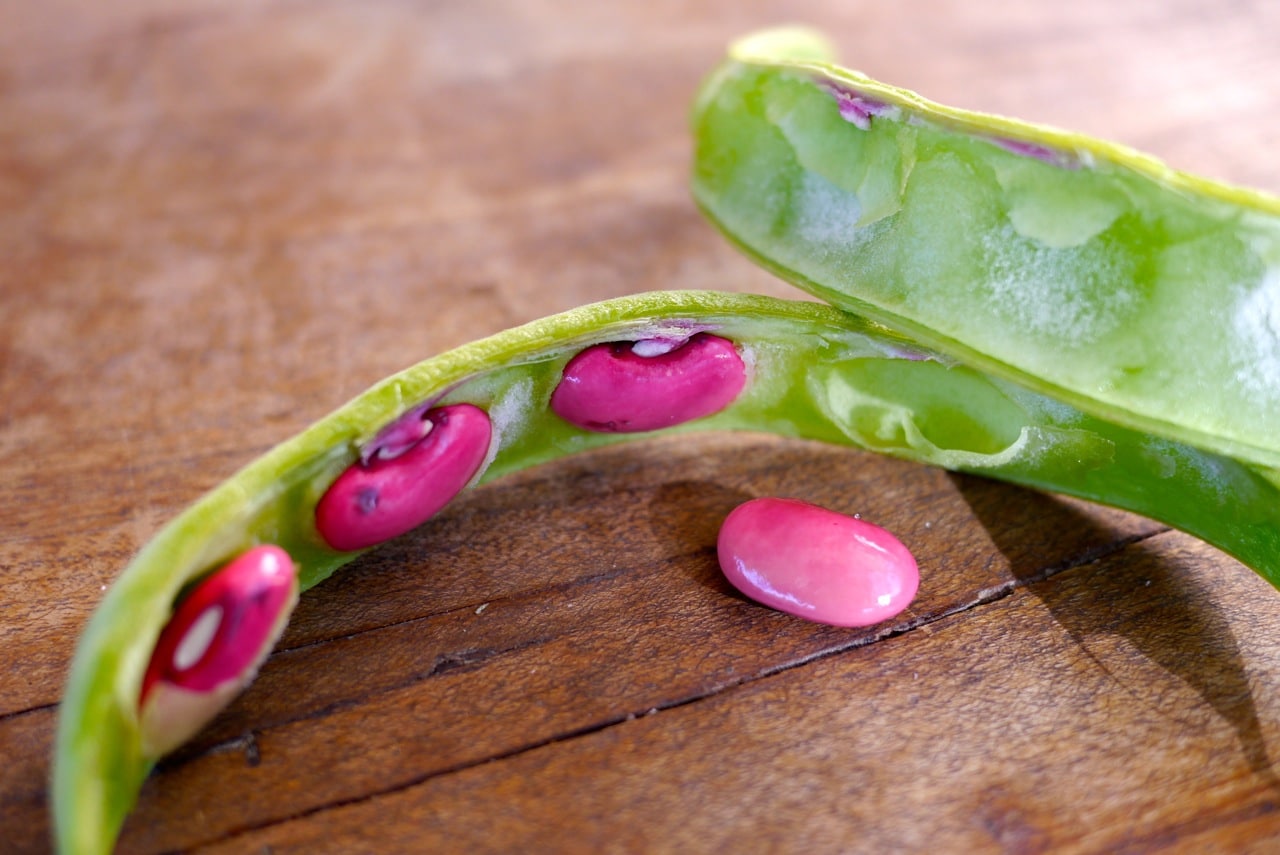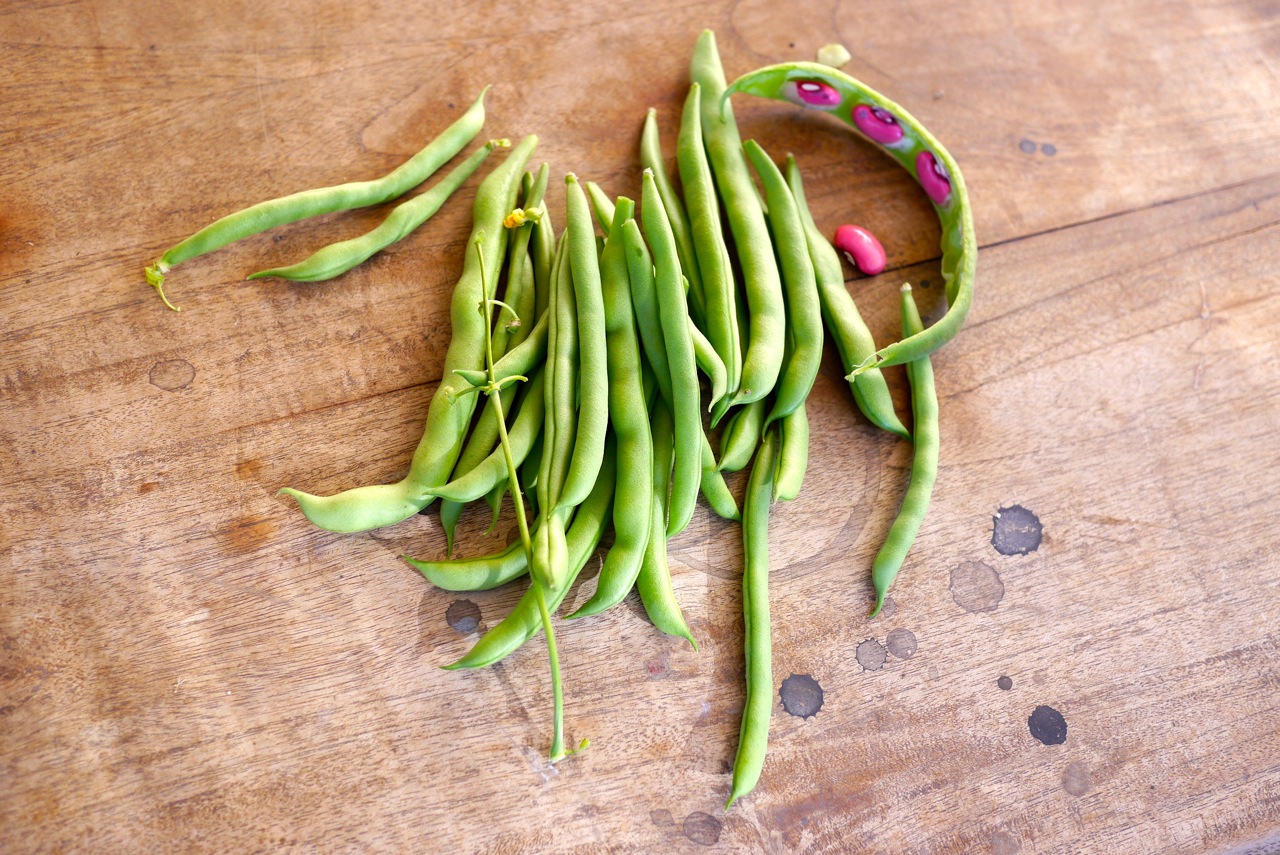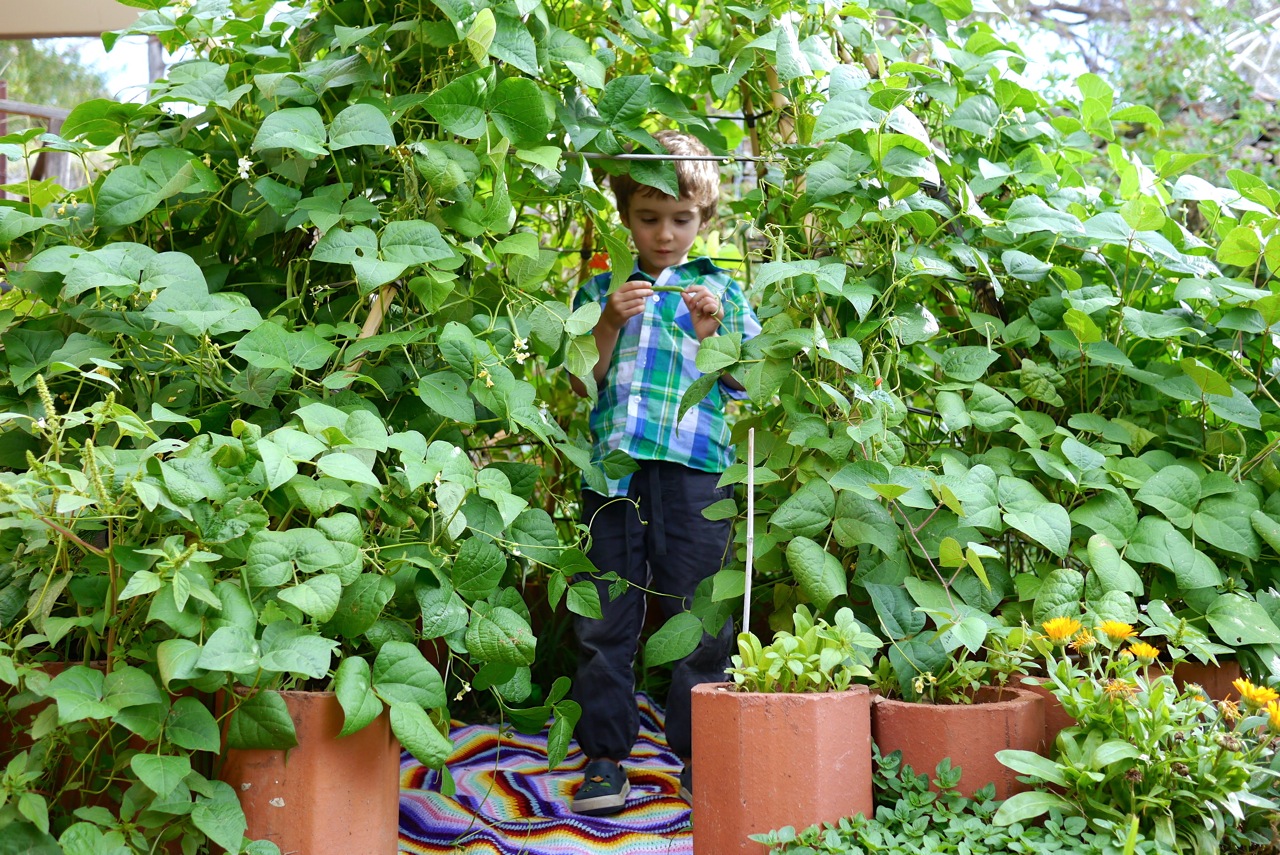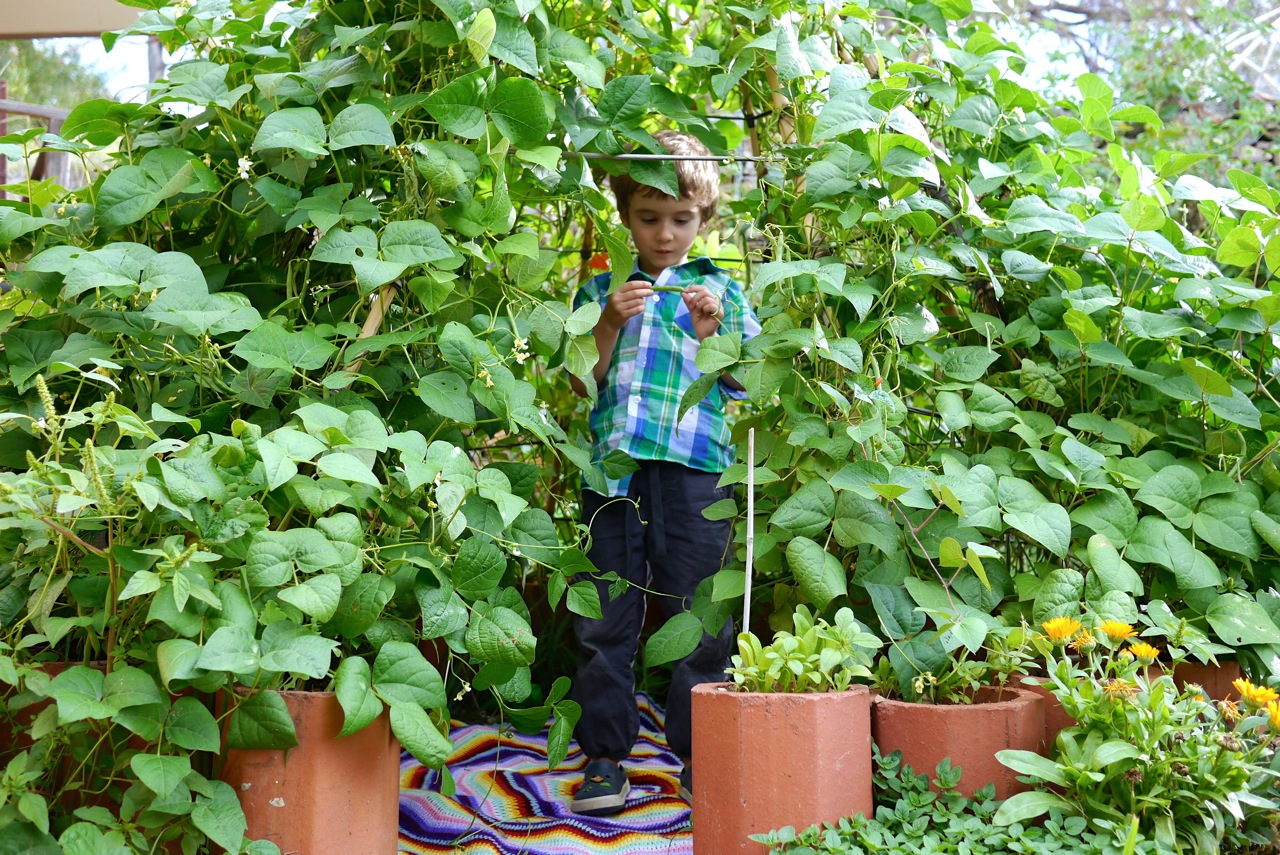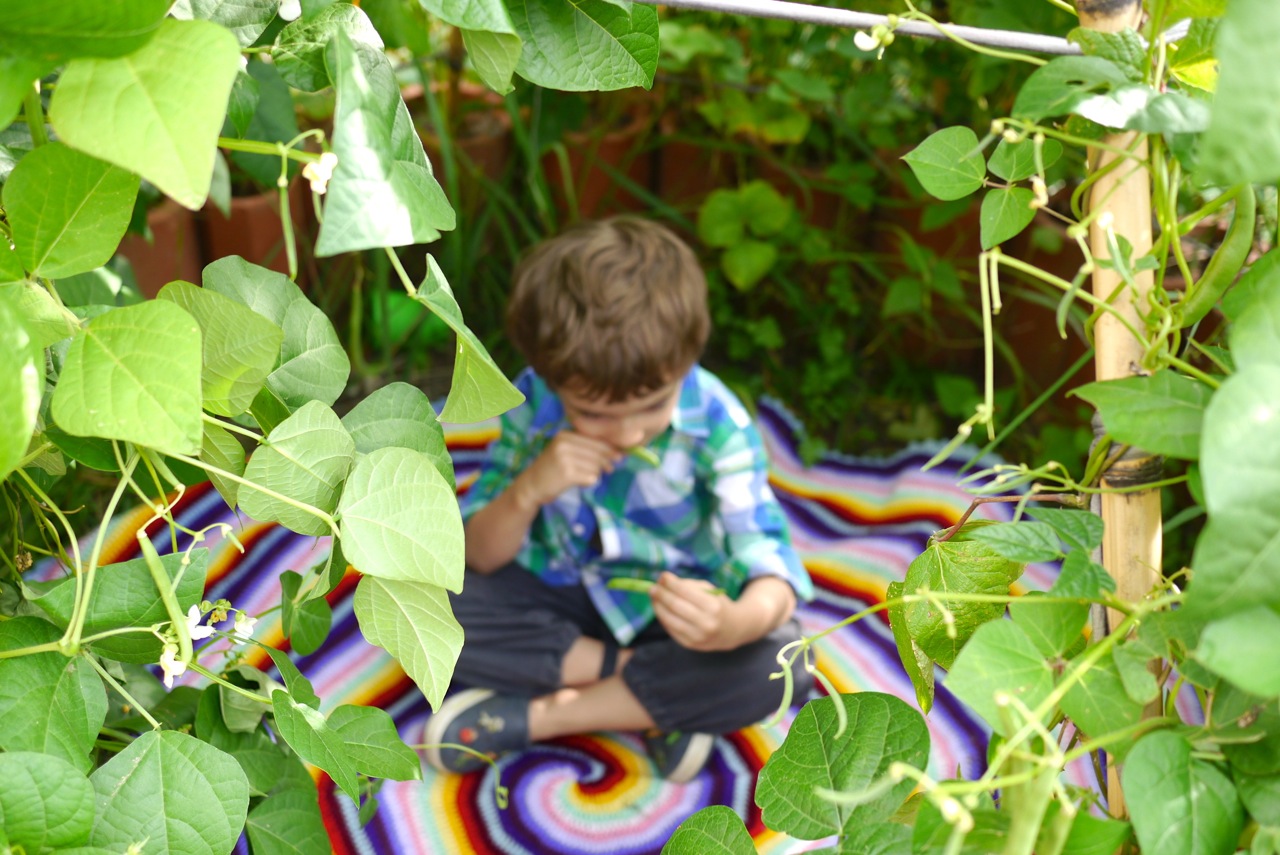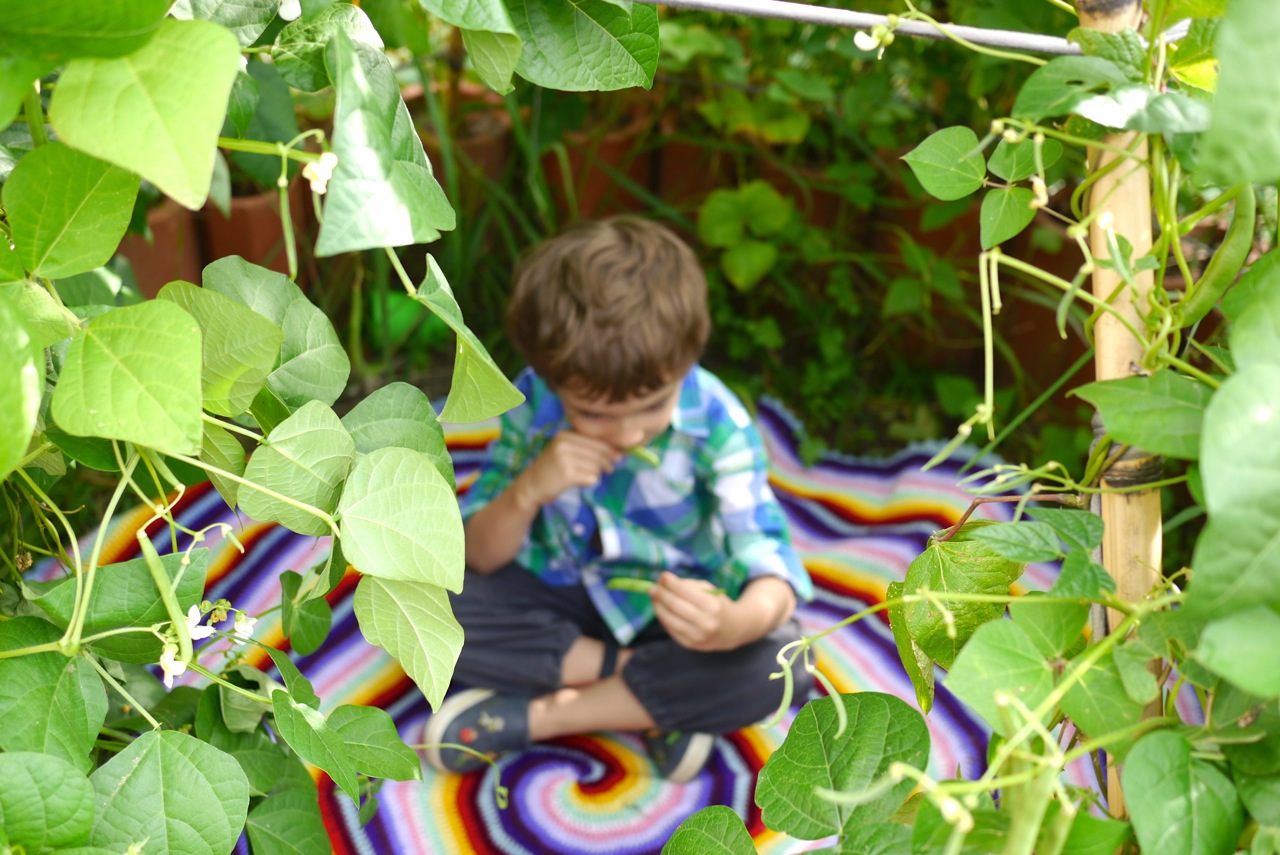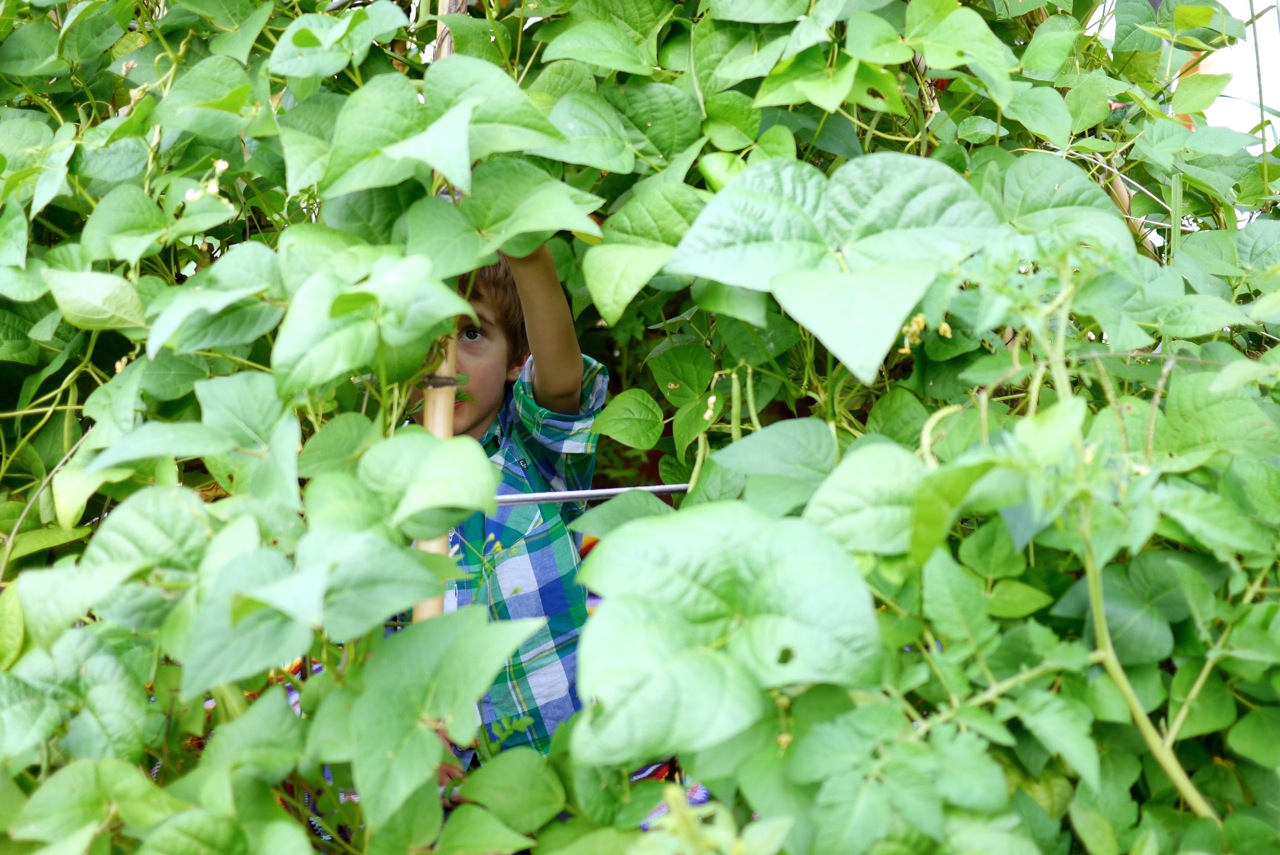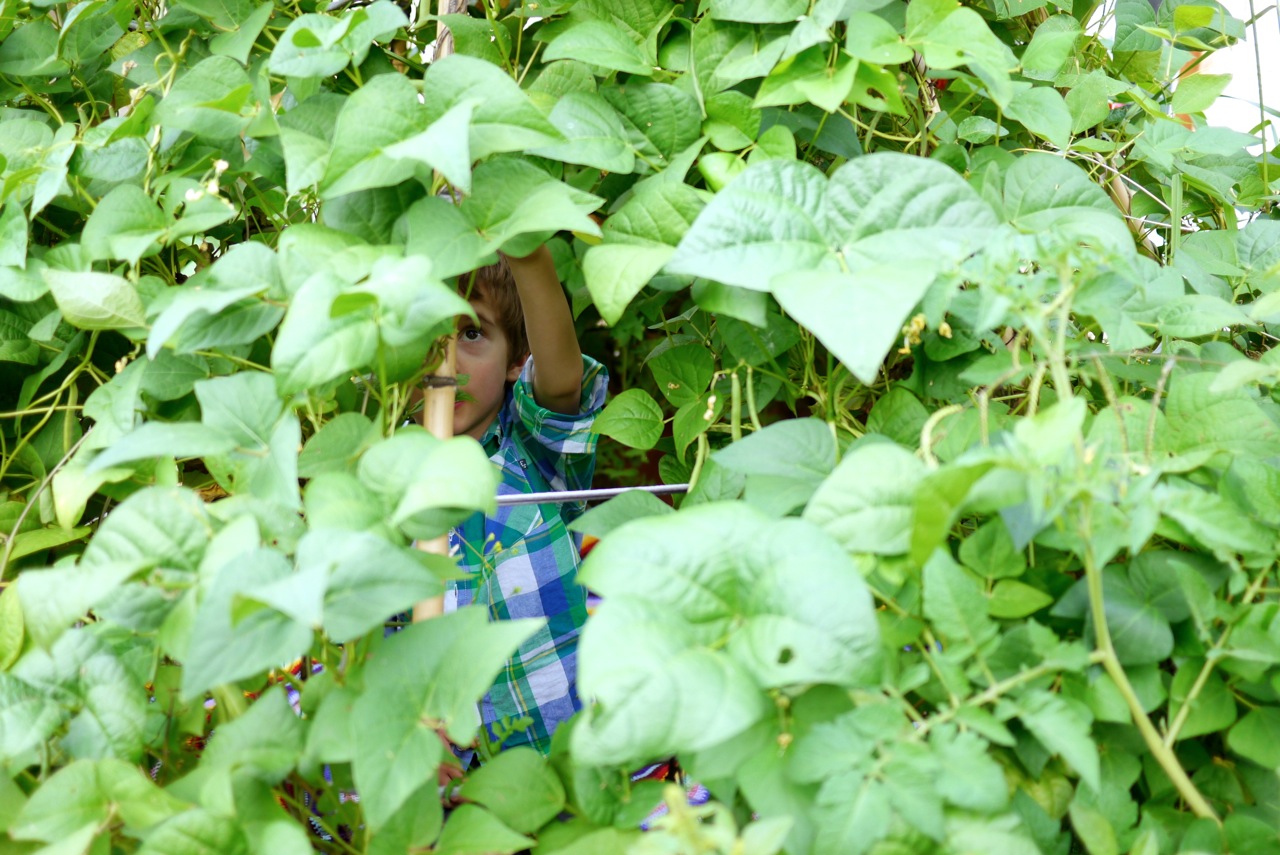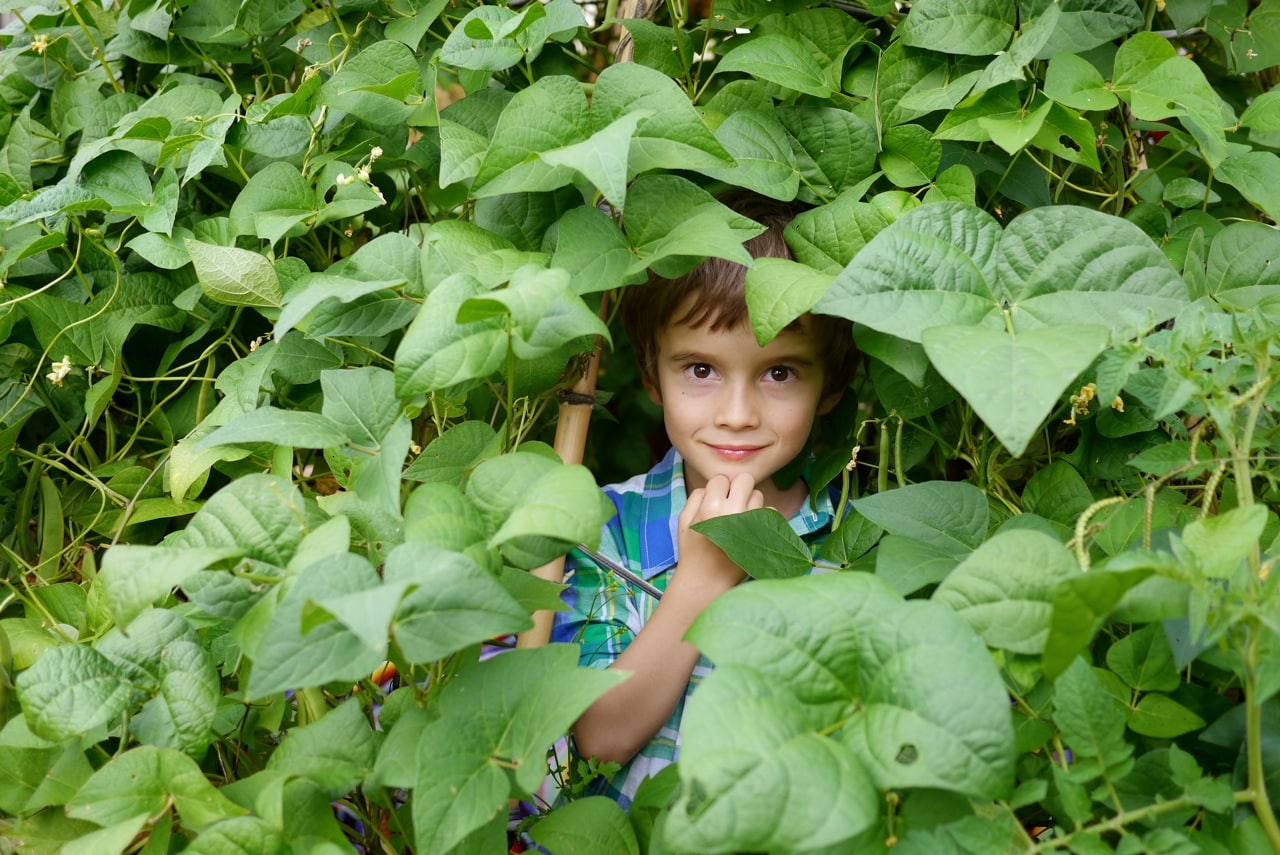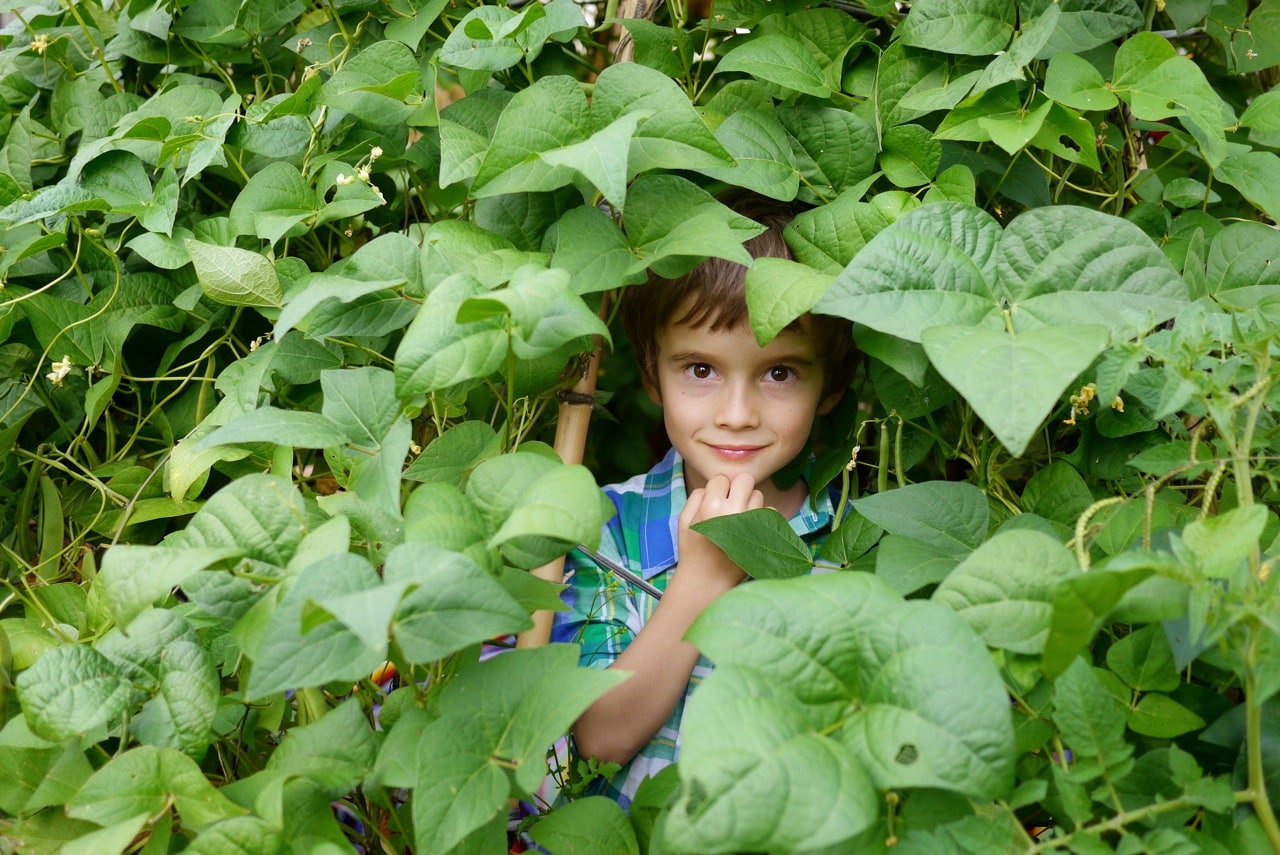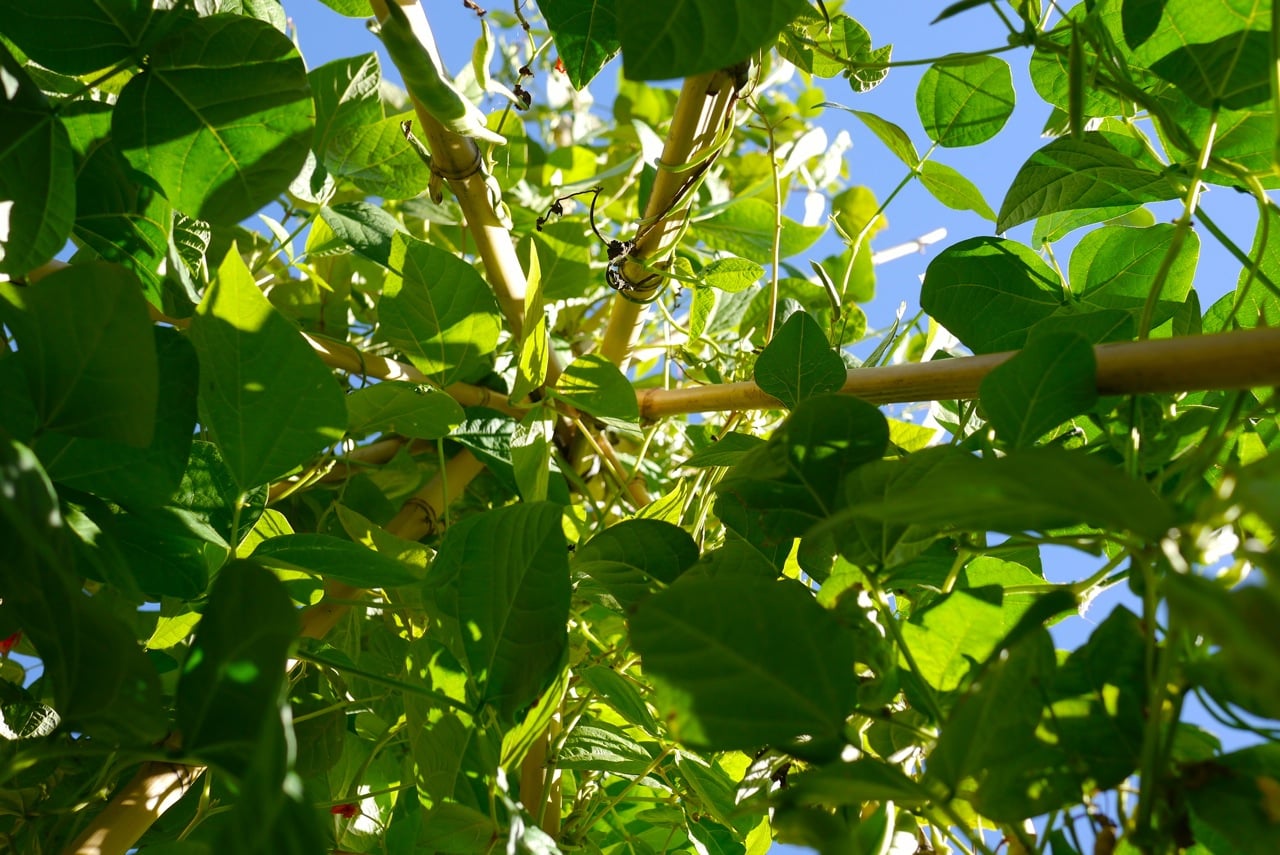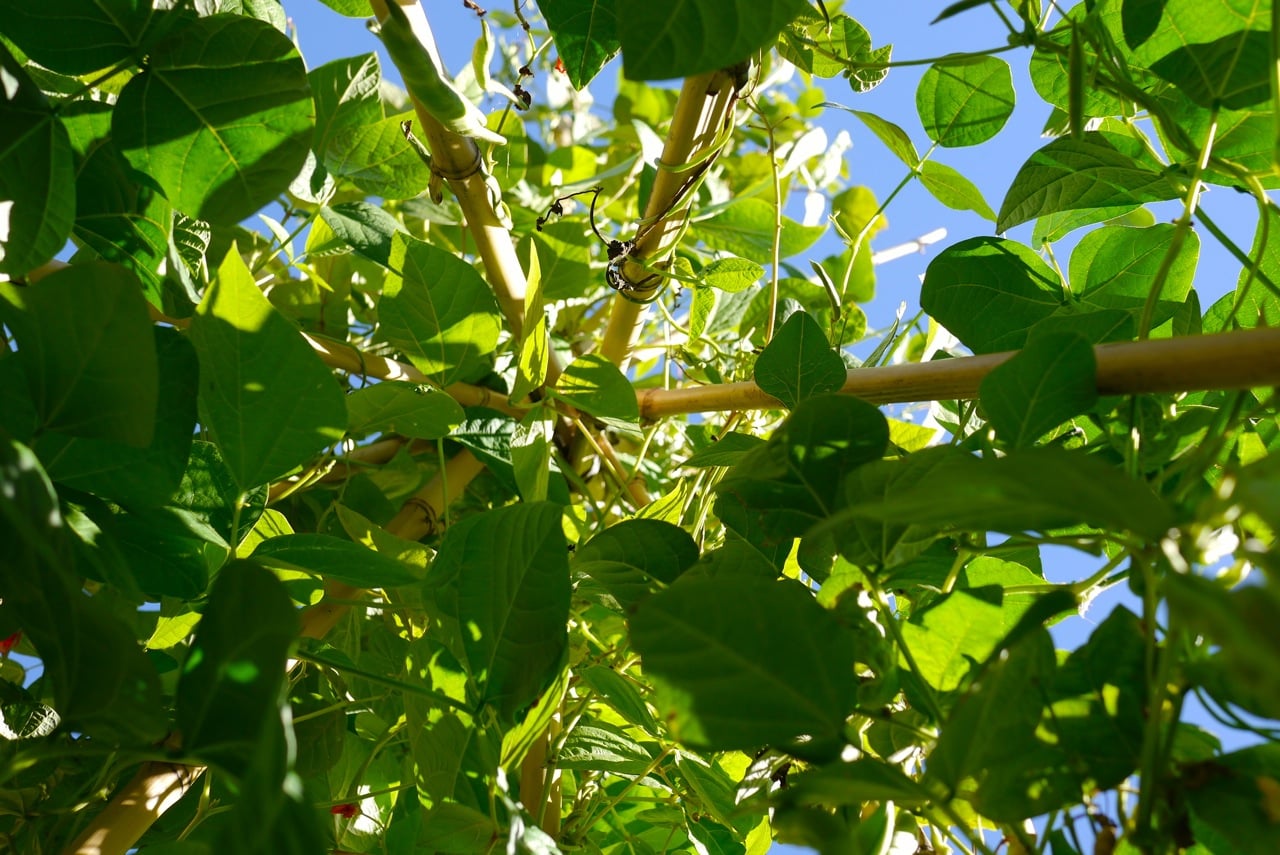 To think that only 3 months ago this bean tipi was but a hopeful stick construction…
The beans we planted were blue lake (which look like normal green beans, to me) and scarlet runners (the ones with red  and black seeds).  The ones at the top that are well out of reach are the self-selecting seed to be saved, I've decided.
But all the ones within arms length are dinner. And breakfast, and lunch.
It's amazing how versatile the green bean can be, really. With sardines at breakfast, salad at lunch, added to everything and also eaten raw. Yum.
This bean tipi has also been a bit of a figurative rock in a stormy sea, in many ways, these last few months.
No matter what the local news report said our politicians were doing, or not doing, the bean tipi kept growing.
No matter what crazy and terrible things the international news report said was happening far over the waves, the bean tipi kept growing.
And growing. And flowering, and producing beautiful food for us.
It's enough to fortify the soul, I rekon.
Thank you summer, photosynthesis, and the incredible tendency of nature to keep growing good things, no matter what.