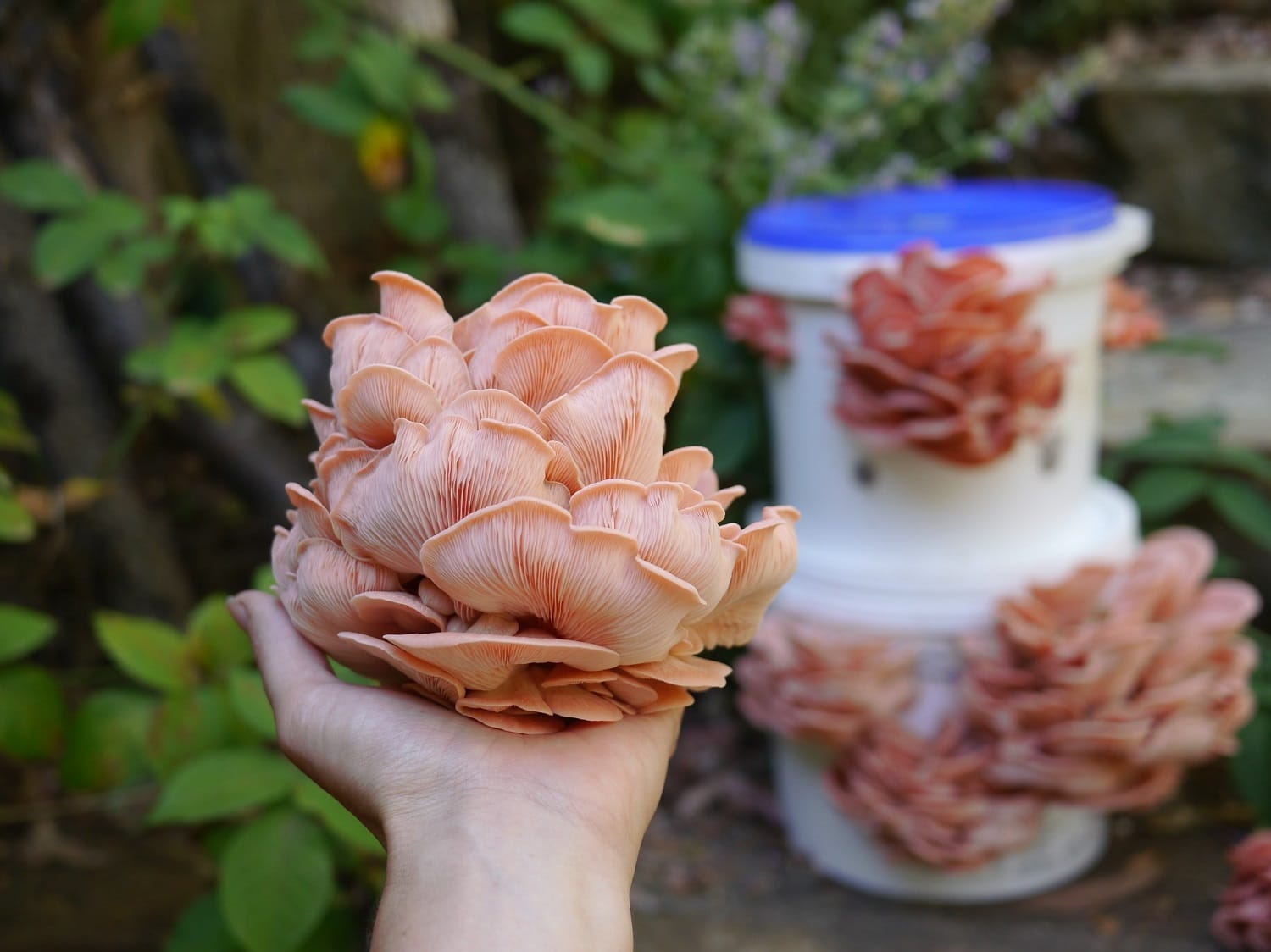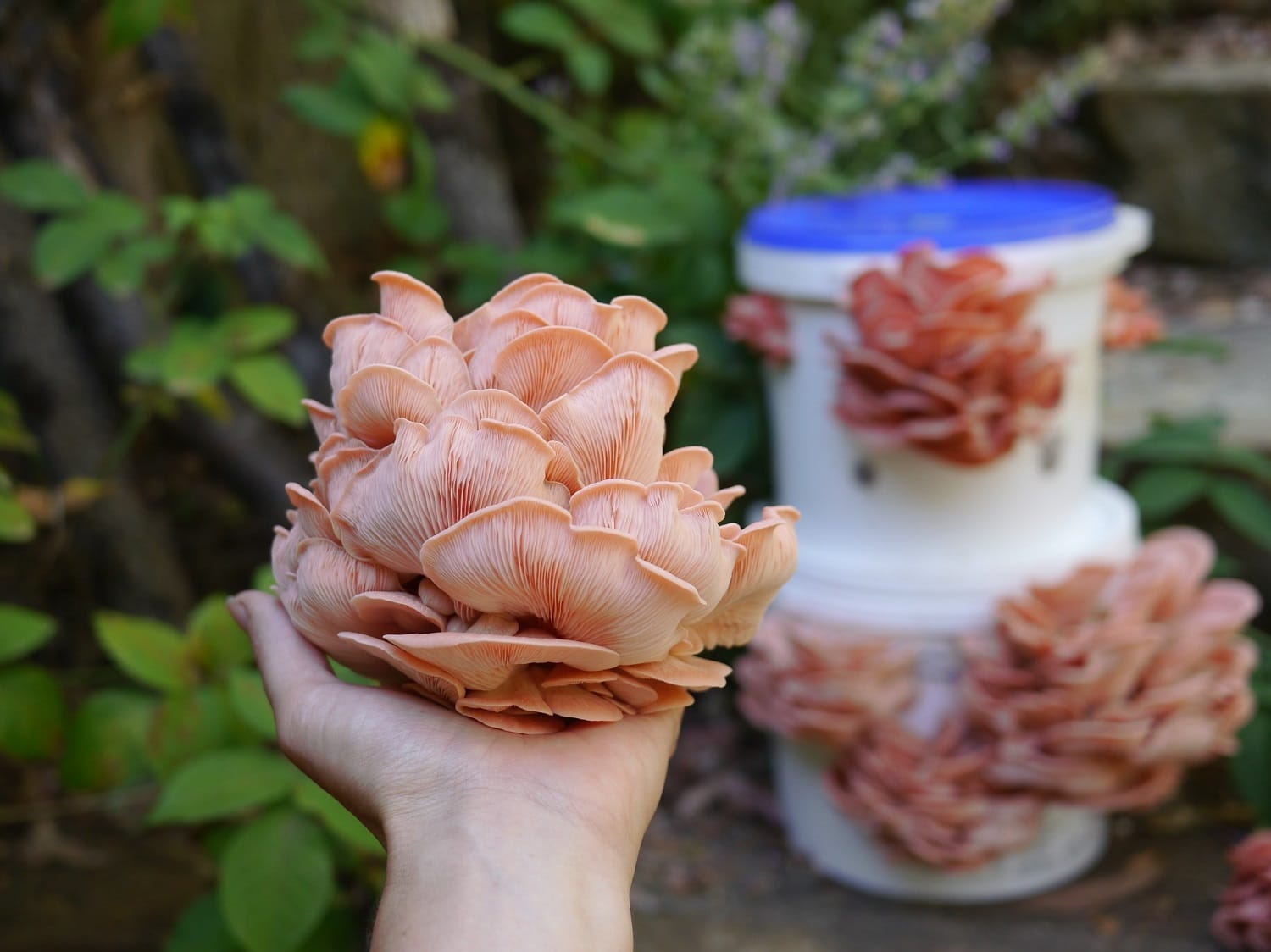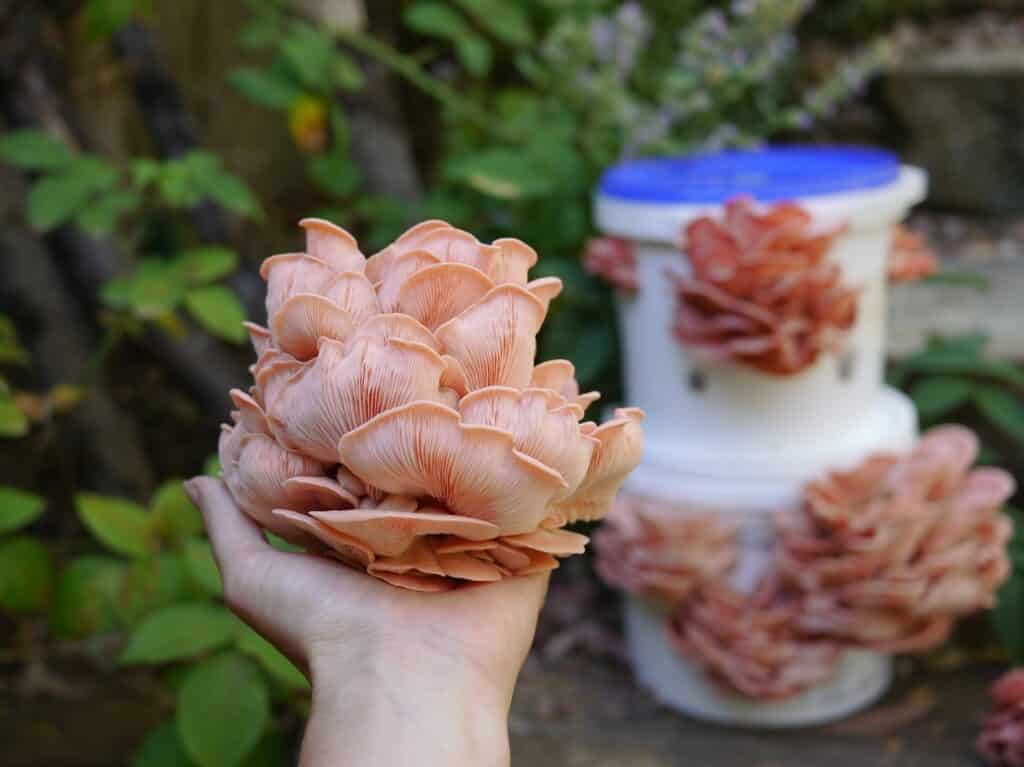 Ready to learn the way of the mushroom? Here's a How-To for growing mushrooms in buckets at your place! Plus a beginner's guide to fungi ID.
Fungi are an entirely separate kingdom of life – they're not a plant, nor an animal. They're a little bit weird and also deeply amazing. And without them, life on earth might not exist.
Mushrooms are the fruiting bodies of some types of fungi. A mushroom- producing fungi spends the majority of its life cycle hidden under, or inside, other substances – substances like wood, soil or straw – in the form of mycelium, which slowly colonises and eats that substance, before fruiting into mushrooms.
It's thought that there are about 10,000 species of mushroom-producing fungi worldwide. Of these, about 30 species are commonly cultivated – you know, portobellos, oysters, reishi and all the rest.
So, today we have a comprehensive how-to video and TWO downloadable resources for you. But perhaps you're ready to delve even deeper? You might like to check out our Home Mushroom Cultivation online course.
Making friends with Fungi
First off, before you start learning to forage or to cultivate mushrooms, get to know them!
It's not necessary to forage mushrooms to begin to understand them. In fact, tuning up your powers of observation and getting your fungi ID on, is the first step to making friends with fungi, so we recommend that you start there (lots of book recommendations below), before learning which ones are good to eat, where you live.
As with any wild food, ID is crucial. Learn, read, ask, learn. Don't ever eat a mushroom that you are not absolutely sure is an edible species.
Here's a video lesson on all things mushroom, to lead you through the basics… plus a How-To on bucket cultivation.
Mushroom Growing & Gathering – a How-To…
Ok then… does this sound like something you'd like to do? Great! We've created a foraging guide and a DIY bucket cultivation guide for you, to get you started…
Cultivating mushrooms at home
Learning how to grow mushrooms from scratch is a little bit like learning a magic trick. And yet, once you have the basic skills and principles sorted out, it's really very doable.
Fungi are both complex and simple. They need certain things to grow well, and if you don't provide these they will sulk and produce no mushrooms. But the kingdom of fungi is also hugely generous and capable of producing incredible amounts of nutrient-rich mushrooms from simple waste substances – again, and again, and again. You just need to get to know them.
The guide above will get you started with no-waste bucket cultivation, so go read that first! After that, there's a whole chapter on this type of mushroom cultivation in our Milkwood Book, and lots more resources below.
All the best with your adventures, and may the mycelium be with you!
And don't forget, you can always go deeper and learn *heaps* more – supported by our team of fungi experts, via our Home Mushroom Cultivation online course. You can find out more and join our mushroom growing course waitlist here.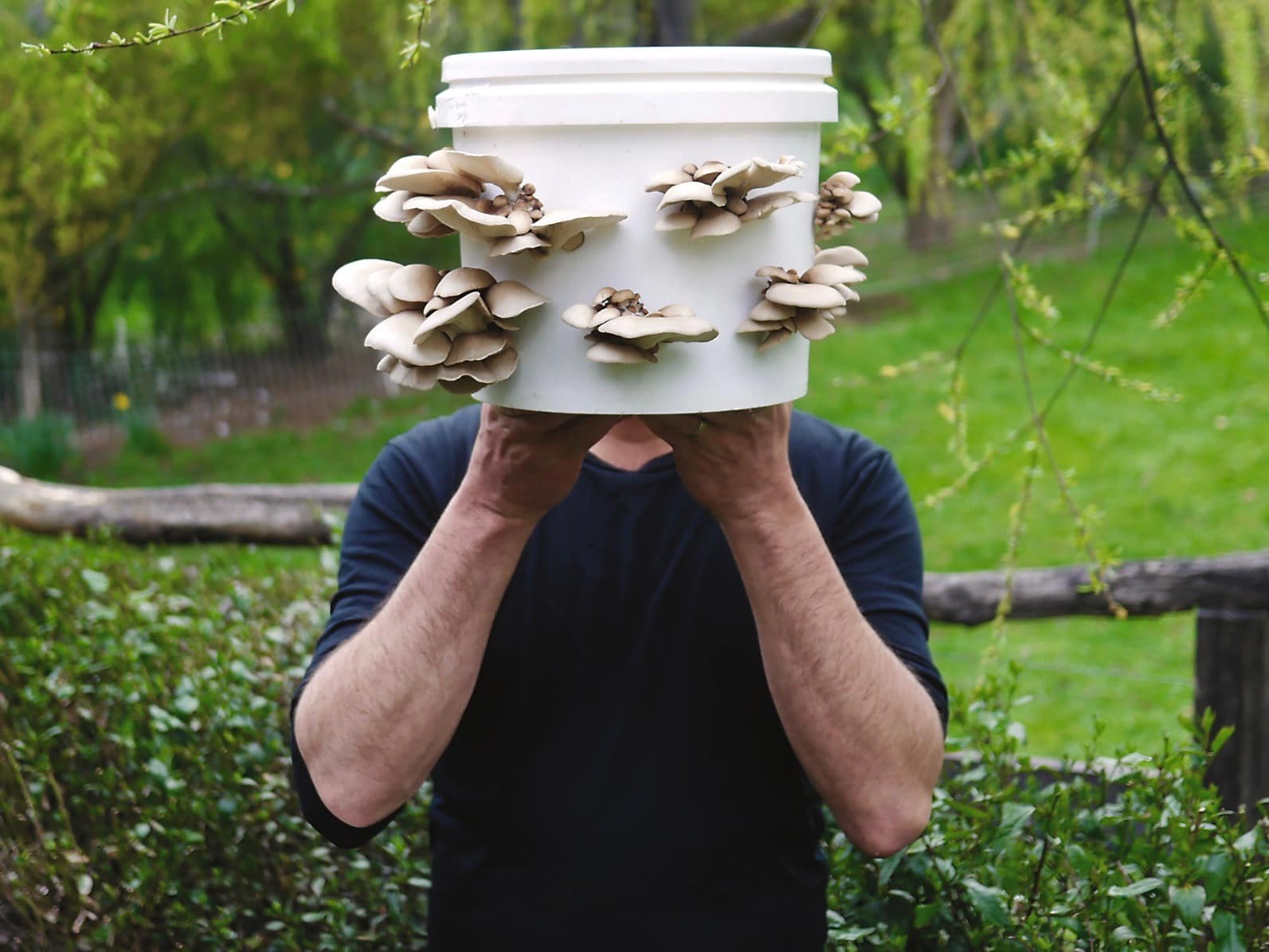 Here's our live Q&A…
This Q&A was held live on our Facebook page, on Friday June 12. And be sure to check out the resources down below to help you along the way to fungi happiness.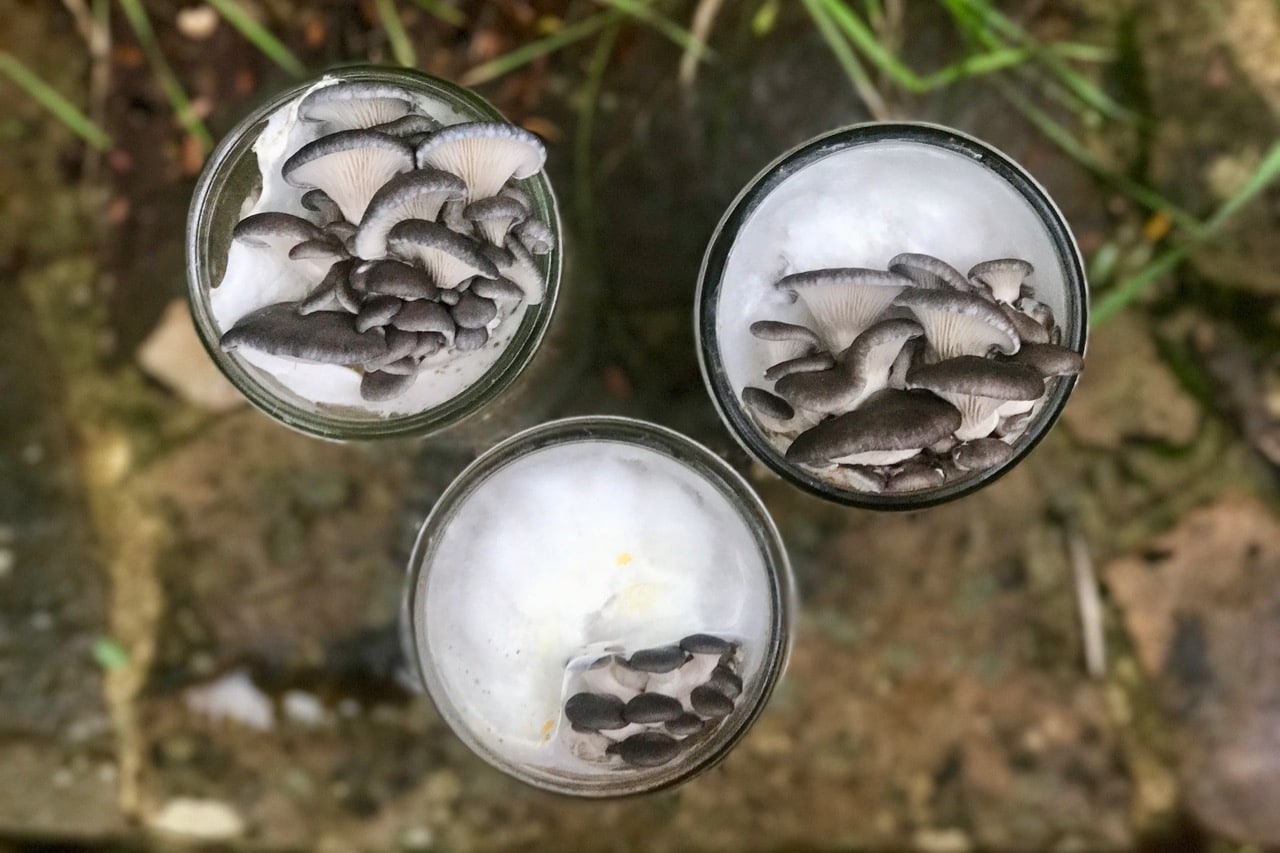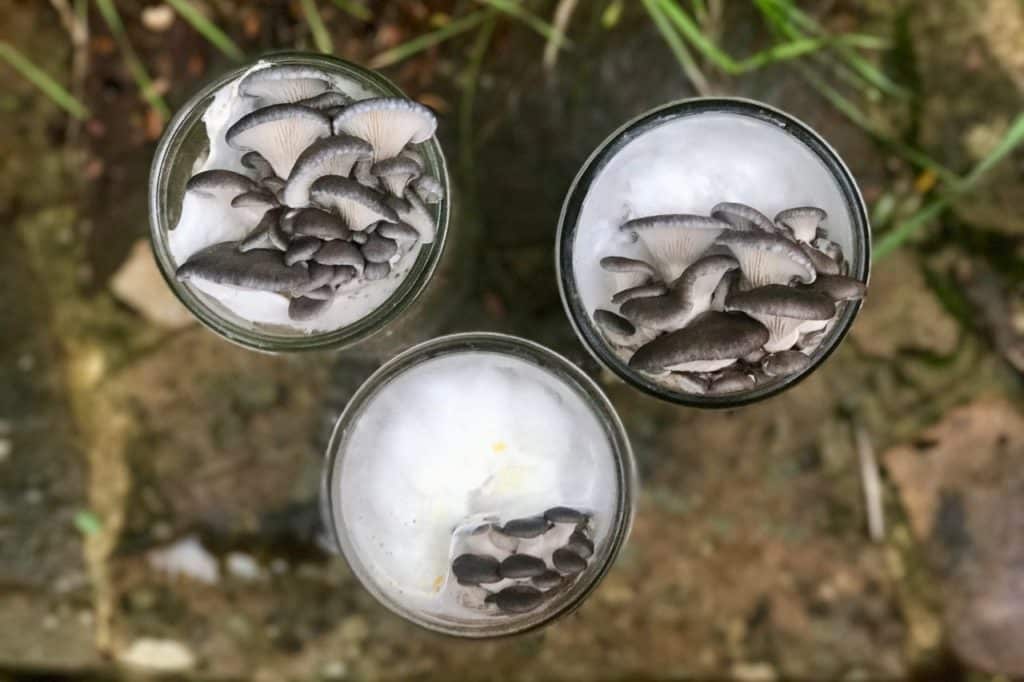 Resources
Firstly, if you have any questions on the above, please comment below, and we will help you puzzle out an answer! Any cultivation or foraging questions you have are welcome.
ARTICLES
TOURS/EVENTS
WEBSITES
BOOKS
Milkwood: Real Skills for Down-to-Earth Living, Kirsten Bradley and Nick Ritar – Chapter 2: Mushrooms
All That The Rain Promises And More, David Arora – this is a great pocket guide to fungi. Although specific to the pacific northwest of the USA it will help you identify mushrooms wherever you are – Booktopia / Amazon
Mushrooms Demystified, David Arora – a companion to the above book with much more detail – Booktopia / Amazon
A Field Guide to the Fungi of Australia, Tony Young, Kay Smith – a great book to use in conjunction with the two guides above if you are in Australia – Booktopia / Amazon
Video credits…
Thank you to Dylan, our videographer. Thanks to Charlie Mgee of Formidiable Vegetable, for the music used throughout. Thanks to Brenna Quinlan for beautiful illustrations, diagrams and titles. And thanks to all the rest of our team who help make our courses and all their resources possible. You are awesome.