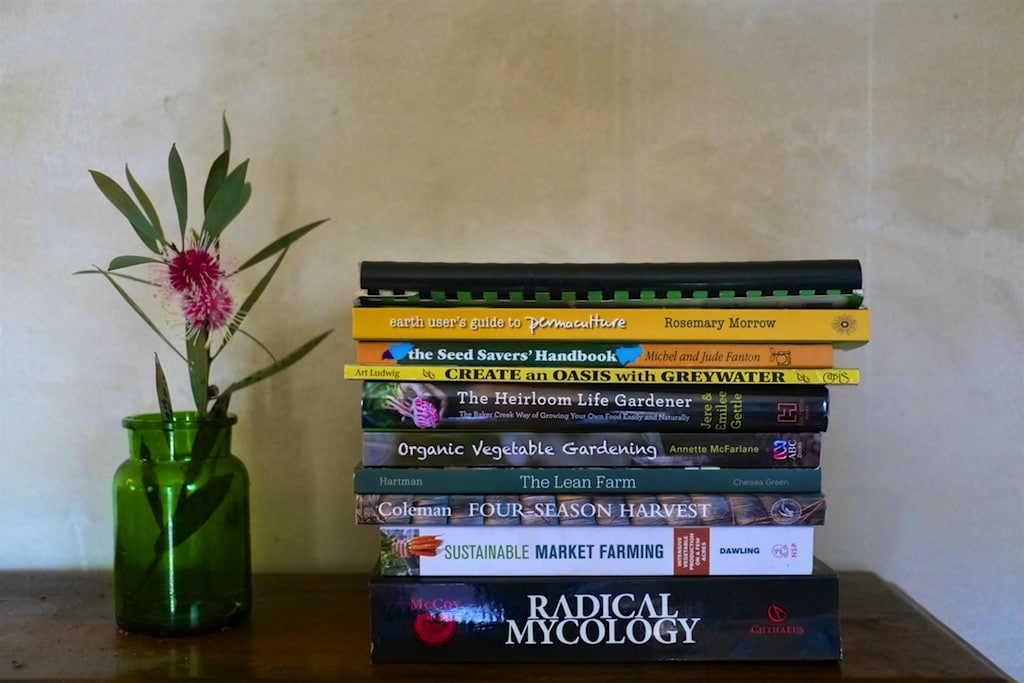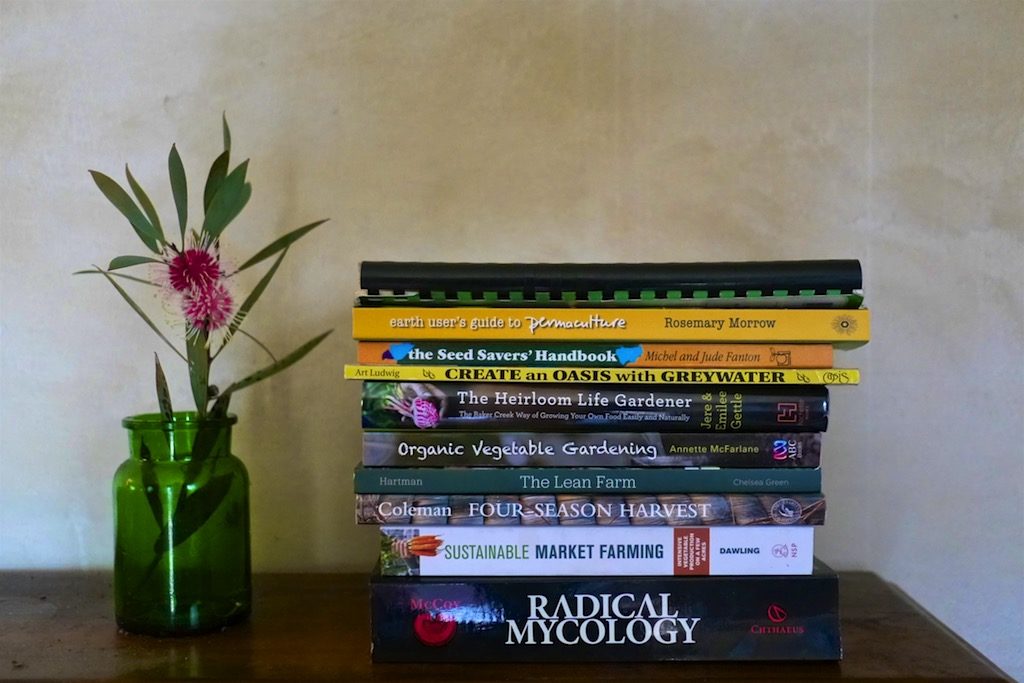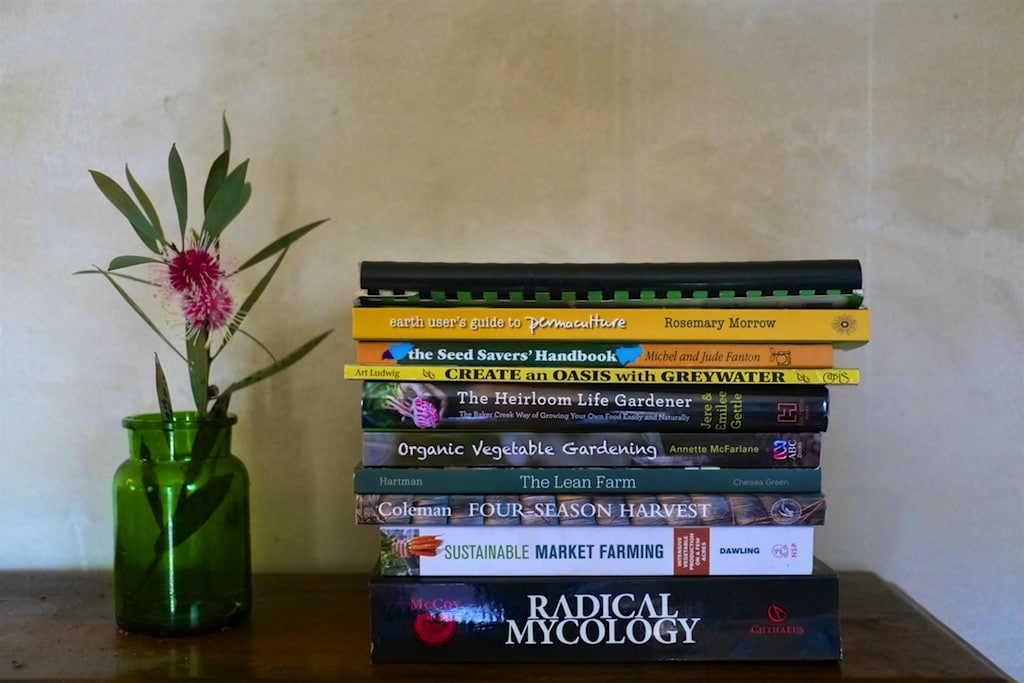 Welcome to the Milkwood Book Club – the cosiest place on the internet. A sunny spot to curl up in with a really great book and learn a heap of new climate-positive skills while you're at it.
Find a list of books we love below – we add to it regularly. It's a collection of deeply useful, fascinating and inspiring books that we reckon you'll love too.
You can also follow along at #MilkwoodBookClub, where Kirsten records quick videos on why each of these books deserve a spot in your bookshelf.
So – ready to get going with permaculture, weed foraging, seed saving, fermenting, mushroom foraging, rainwater harvesting and a heap more?
Mosey through our list below – these are the books we've loved and relied on during our past 15+ years of permaculture living. Plus plenty of new favourites too!
And don't forget to check your local library, which may have copies you can borrow to read.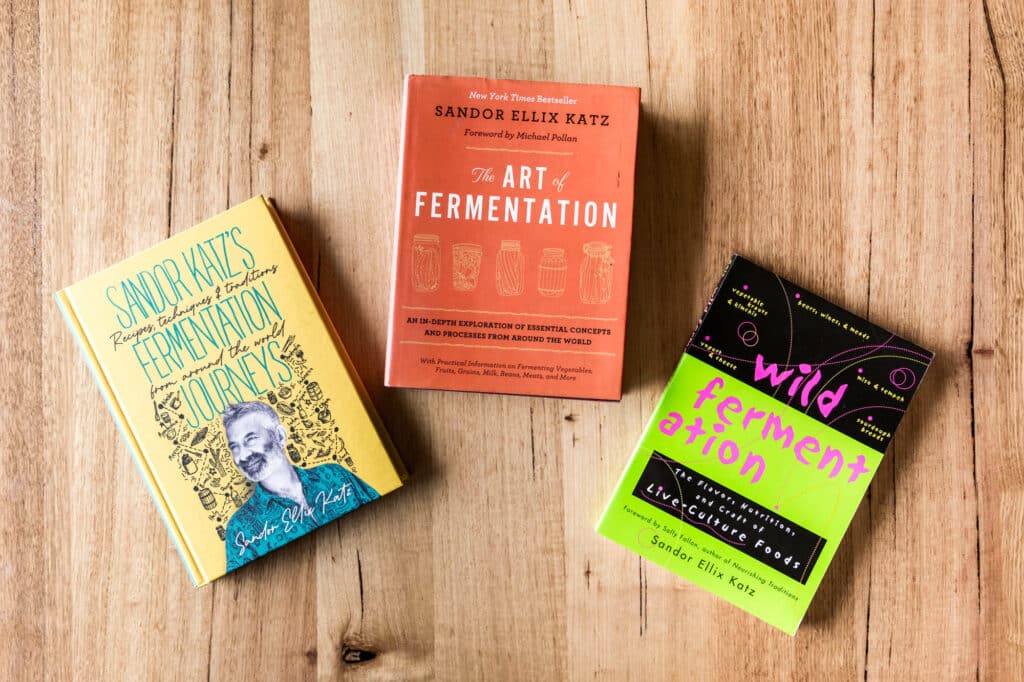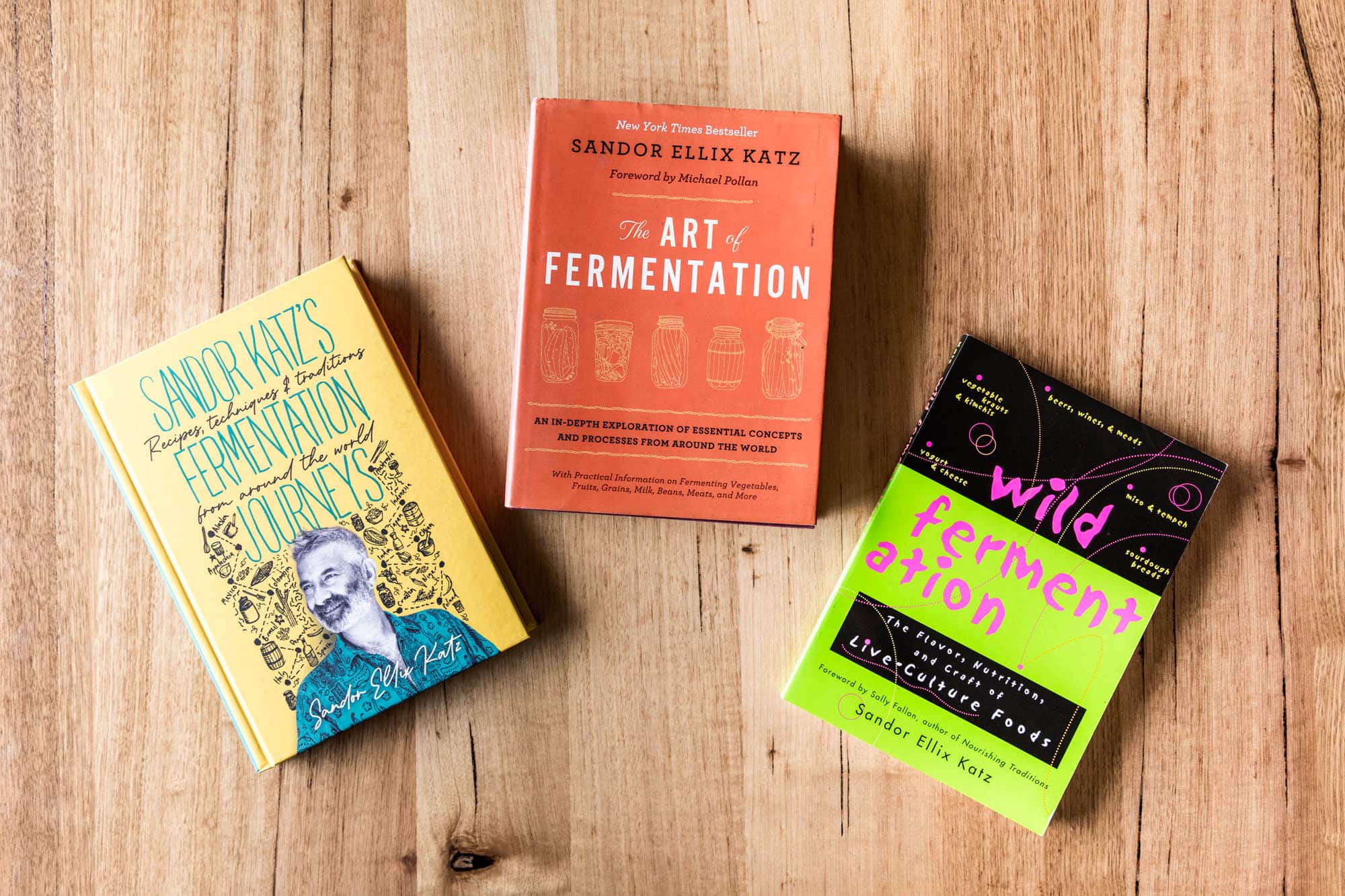 Three favourite fermenting books
These are all written by the legendary fermentation revivalist Sandor Katz (from the USA). Any one of these books will get you on the road to fermenting everything from veg, fruit, meat, milk and loads more, while lowing your food waste and bettering your gut health.
More resources…
How To Pickle & Lacto-ferment Veggies – Video + Resources – a free workshop replay video.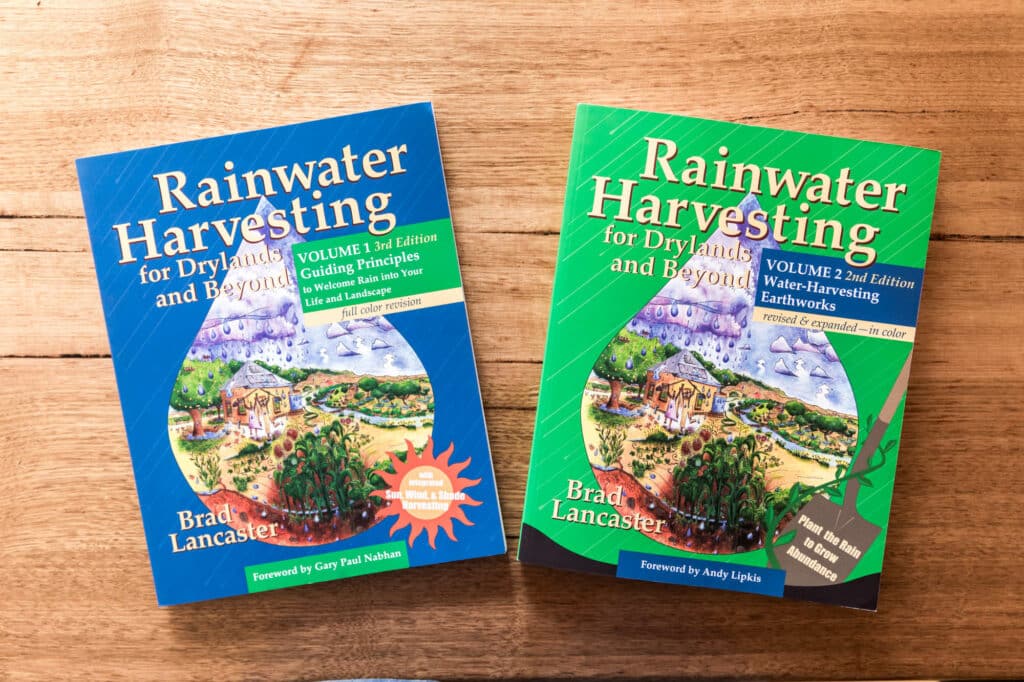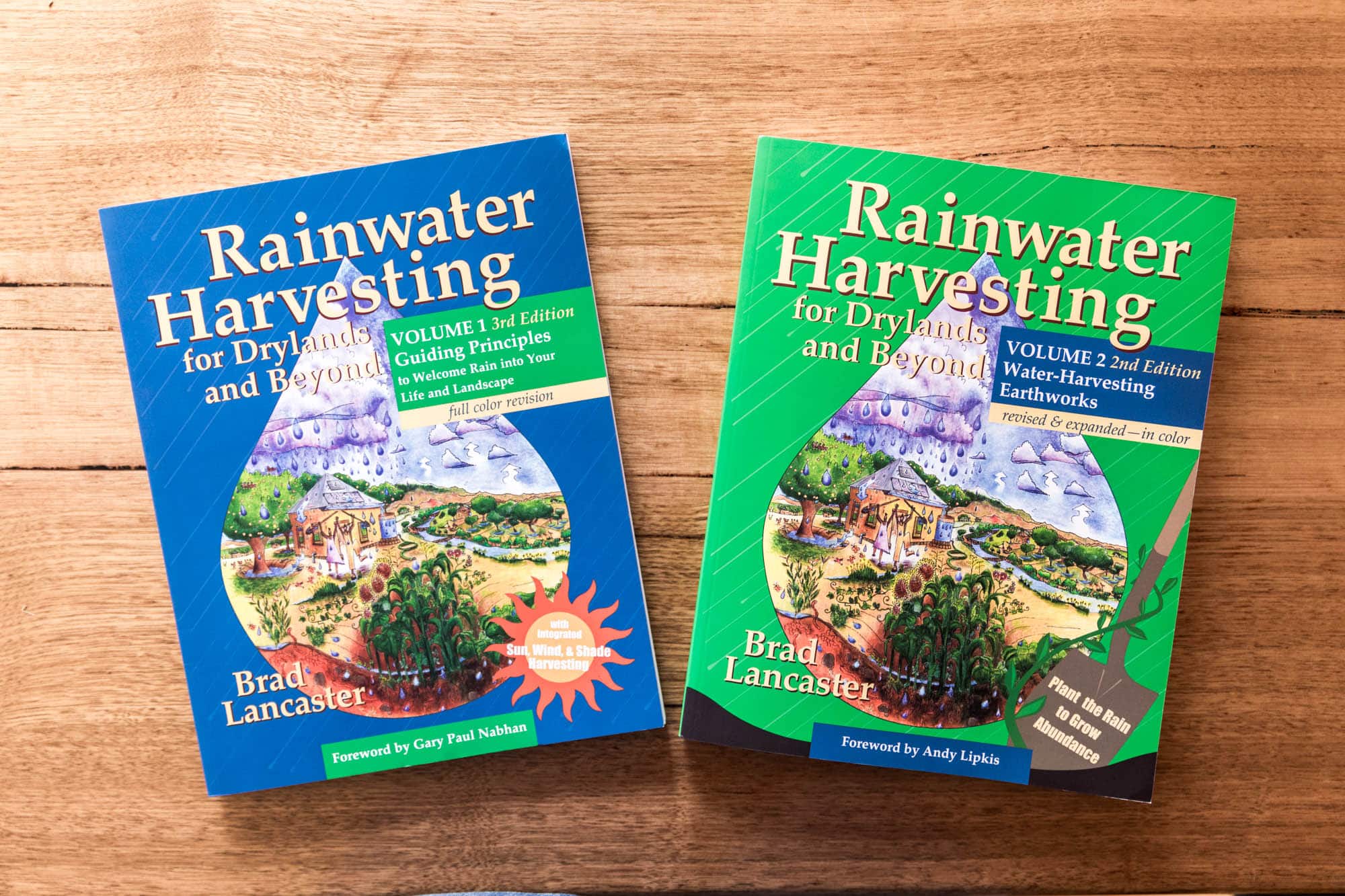 Two great rainwater harvesting books
These fantastic books are for anyone wanting to harvest, direct, redirect or otherwise make friends with rainwater, at any scale, and in any climate (this is YOU, just by the way)… so we can all 'catch and store' this amazing free resource to create abundance and resilience.
More resources…
Rainwater Harvesting at Home for Beginners – a free workshop replay video.
Any recommendations you'd like to share?
So – do you have any great must-read books for learning practical skills? Drop them in the comments below, we'd love to hear from you.
And you can see all our part articles on book recommendations here.