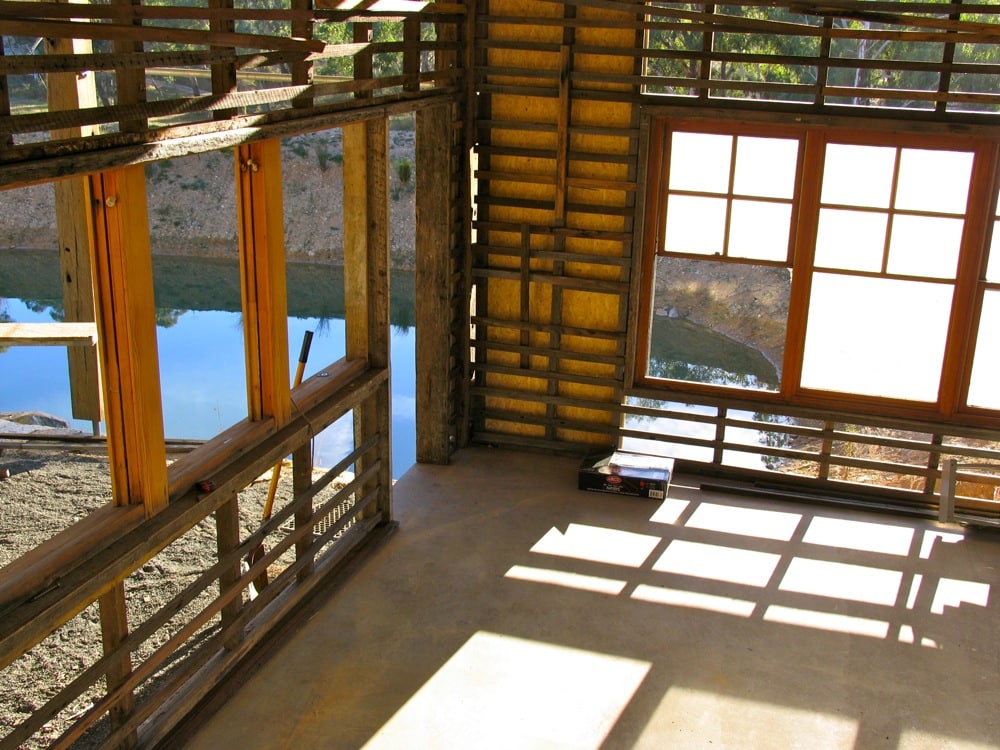 This tinyhouse building thing is taking ages. But we're getting there now!
For the walls, we're planning on experimenting with double-skin wattle-and-daub with insulation in between. We started off planning for strawbale walls, but we've now decided to try wattle and daub to maximise the inside space.
We don't know of any precedents of doing walls this way (at least in the recent past), but multiple natural builders have assured us it should work. Hmm!
For our version of wattle and daub, the plan is to attach wattles (that would be the horizontal slats) to the post and beam frame that we've made from recycled timber we've scrounged. The slats we're using are floorboard offcuts, and perfect for the job.
Then, after attaching a waterproof-yet-breathable layer to the outside of the frame, we'll be compacting straw into the cavity between the wattles, and then rendering the whole thing with earth (ie the daub).
This should give us very low cost, high insulation, strong, non-toxic walls that are fast to build. And in the meantime, I think the light coming through the slats looks just beautiful. Wish us luck!
For the backstory on our tinyhouse build at Milkwood Farm, go here.