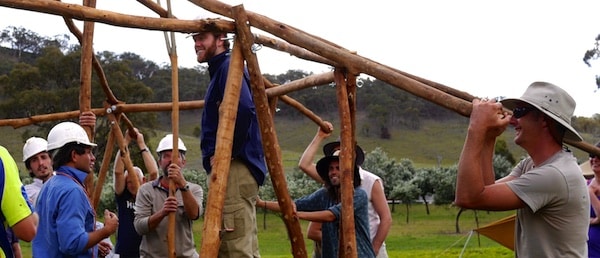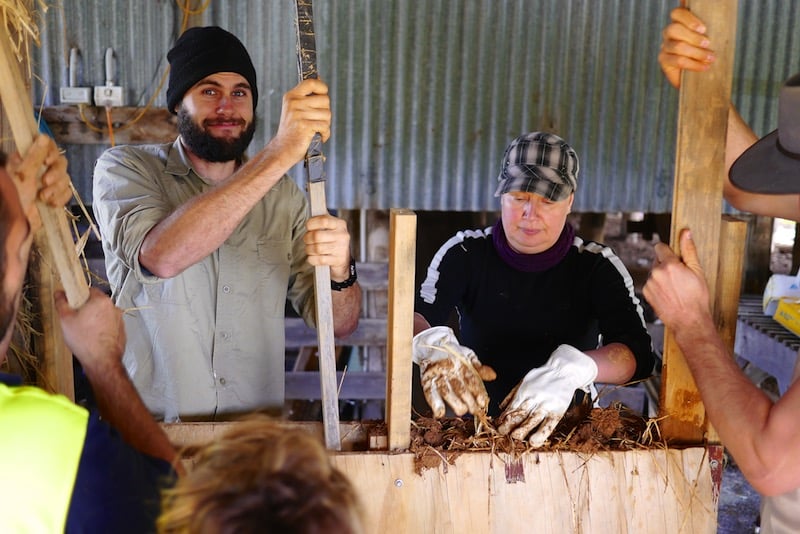 There's a lot packed into our 3 day Natural Building course – students learn hands-on techniques in mud + lime renders, earth floors, strawbale, roundwood building, reciprocal roofs and more.
Most folks that come to this course are there to get a solid overview of all these techniques from a master builder, so they can confidently work with their own builder (or themselves) to realise a natural home, shed, studio or whatever needs building.
Here's a bit of an overview, plus a bunch of resources for your further reading…

Strawbale construction:
Light earth:
Rammed earth + cobb:
How to use rammed earth and/or cobb to create high thermal-mass walls that are cheap and made from the land around you.
Living Roofs: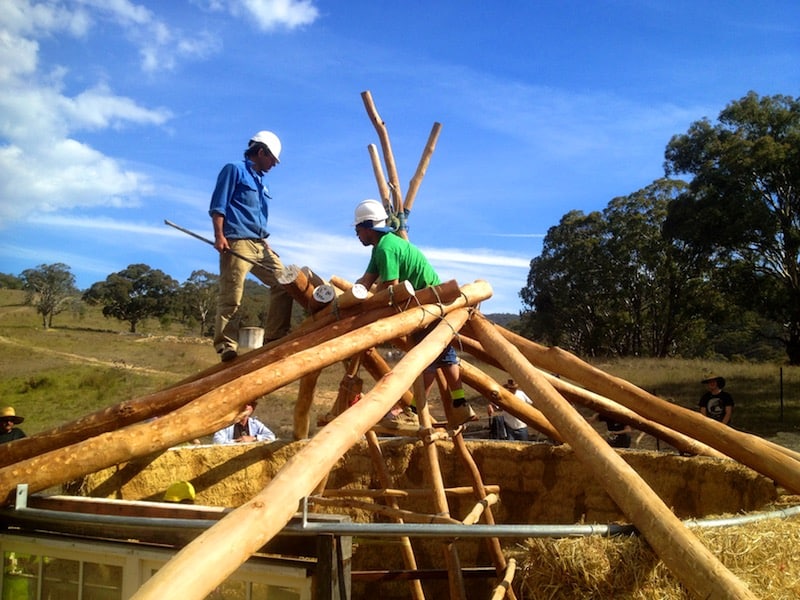 Roundwood building:
Thinking outside the industry standard 4×2 wood approach – using whole timbers to build walls + roofs to capture the life + beauty of wood, as well as use it's strength!
Reciprocal Roofs:
Earthern Floors:
Earth renders – clay + lime:
How to make + apply earth renders of various types
Corners, curves, alcoves – all the tricks for a beautiful smooth rendered finish
How to make and apply lime renders for exterior wall use
Not a bad overview for four days! Our natural building courses are here.

And in the meantime, all our Natural Building resources, how-to's etc are here…