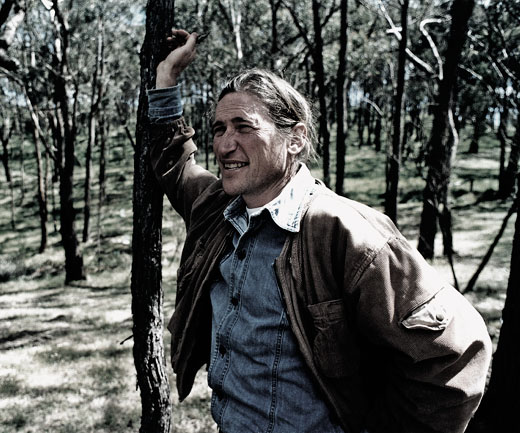 We're bringing David Holmgren to Sydney shortly as a guest teacher on our Winter Part-time PDC. So we thought we'd offer up a dinner while he's here. Would you like to come?
Dinner with David Holmgren

Saturday 21st May

Peasant's Feast Organic Restaurant, Sydney

We'd like to invite our current and future friends, readers, students and comrades to a chance to sit down and eat delicious organic food together. Please join us for an evening of good food & great conversation, with a talk by David between courses.
David Holmgren is an ecologist, ecological design engineer and writer. He is perhaps most well known as co-originator of the permaculture concept with Bill Mollison. Through the spread of permaculture around the world, his environmental principles have exerted a global influence.
This event is now full!
Other Sydney Holmgren events…
While we've got you here, we'd like to mention that Permaculture Sydney North and Permaculture Blue Mountains are running a couple of events with David in the week following this dinner:
Forum, Wed 25th May, 7 – 9.30pm
Macquarie University, Sydney
Hear David and other distinguished guests talk on this important topic, followed by a Q & A style panel. Perspectives on weeds and their place in nature, biodiversity, animal health, bush regeneration, soil health, and human health will all be presented by the panel, and other invited guests. A little background on this topic can be found here.

2 day seminar, Sat 27th & Sun 28th May
Berowra, Sydney
David and his partner Su Dennett will lead Day One which focuses on their extensive work leading bushfire resilient landscapes and communities policy and practices in Hepburn Shire Victoria.
>> Disaster (Bushfire) Resilient Landscapes and Communities
Evening Talk, Tue May 31, 7 – 9.30pm
Lawson, Blue Mountains
And if you cannot make any of these events, you can be sure we will be regaling you with Holmgren-related information in due course, so have a cup of tea and read a useful book instead.