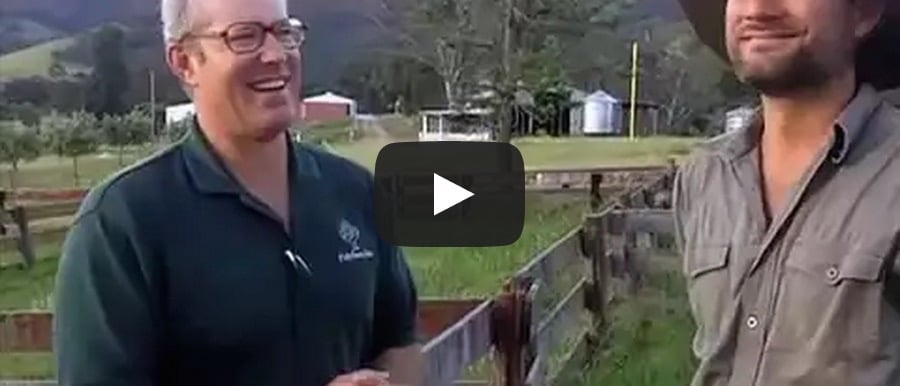 Where should I buy land? Where's a good area? What should I be looking for in a landscape?
This question is something that Nick gets asked a lot when he's teaching and consulting, so we thought we'd ask Joel Salatin's opinion while he was at our farm last Summer. Apparently we're all in agreement with the answer: go where you will be happy with the company, regardless of the landscape. Because growing topsoil is the easy bit.
In our case, that means going where our family are. We know that there's ways to create an abundant thriving farm, no matter what the condition of the land, if you roll with the parameters of landscape and climate, take your time, and apply good design.
But creating community, and people around you whose company you enjoy, and who will help you stay sane through the tough bits, is harder to manifest. So if you can find somewhere that already has kindred spirits, family, or maybe just the kind of folks you like, chances are you will thrive there.
I might add that this realization has changed how I see Milkwood. I have to admit that when we first got here i did, once or twice in my various darker moments, call it a scrubby-bare-assed-goat-country-with-no-rain-and-no-point-piece-of-nowhere. But now I see it differently.
Now I see a recovering ridge line with our family on the other side and people we know down the road. I see biomass being built, perennial grasses returning, compost doing great things and seed balled acacias and lomandras binding the rougher bits together until the ground covers return.
I also see a piece of land that we, with help from all the amazing knowledge and energy that passes through Milkwood in the form of teachers, friends, comrades and enthused strangers, are actively turning into a thriving farm.
And I see a future, because we've got people around us who care, and will cheer us on, cheer us up, hold my baby and help us out when it's needed, as we make this place happen.
f you'd like to join us and Joel Salatin for his 2011 NSW workshop on how to create small, thriving regenerative agriculture enterprises and communities, it's coming up on 2nd August at Jamberoo.
Or if you're outside NSW you could have a look at Joels' other Aussie workshops as outlined at www.RegenAG.com.
Watch Milkwood: choosing farmland? Joel Salatin + Nick Ritar on YouTube
Related posts: