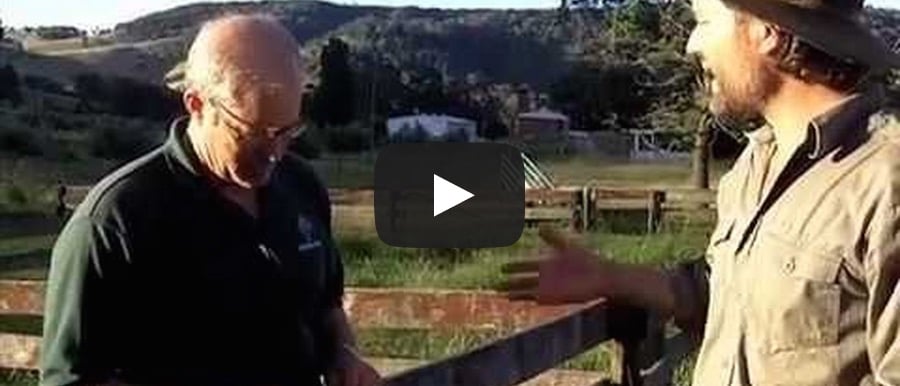 Last summer, when Joel Salatin was at our farm, we asked him a question or two. The first one was: what's your advice for young-uns who want to farm but don't want to get into debt?
You see, at Milkwood Farm we're very committed to positive balances. Positive natural balances, and positive (if only slightly) bank balances. In short, we want to figure out how to do mortgage-free regenerative farming, bit by bit, as our means allow. Can it be done? We hope so.
Debt-free farming is not very common. At all. We live in a culture that promotes debt and lines of credit, plus once you get into the serious side of industrial agriculture, unless you are wealthy you will be in debt in order to function. We dearly wanted to avoid getting into debt with a bank if we could possibly, possibly help it.
But the idea of debt free farming is more than just difficult to do, it's difficult to comprehend. Debt-free farming is a different psycology entirely. You have to take things slow, constantly assess what you can and can't do, and figure out how to make the best of what you've got.
Creating a regenerative system where you only go forwards as fast as your nest-egg allows means letting creativity, good design and careful management take prime position in your farming setup, as a matter of necessity. Which is a great way to approach farming! It's just not the norm.
I think this approach actually places a bloody marvelous set of parameters on young farmers, rather than assume we will need to go into massive debt in order to begin farming well. The debt-free approach could drive you to create micro-enterprises that work, based on natural capital and natural economies: sunlight, biomass, soil life, biomimicry, resources available in the community, and good design, again and again and again.
Well, it worked for Joel Salatin's family, anyway. They started with a patch of land and no money, and used their own versions of permaculture, holistic management and many other complimentary design processes to create complex beneficial interrelationships between their enterprises and animal systems.
All of which reminds me of a statement I read by Banksy a long time ago, which (i'm paraphrasing) basically went: "start now. tonight. if you wait until you create the perfect stencil, you'll never begin. You'll only ever sit there at your desk-job, thinking about making street art."
My point is that to create amazing street art, you need only the most basic of tools, creativity, passion and a good sense of the landscape around you (ie the streets). I think farming is not that different, in some ways. It's about getting in there and starting with what you've got (however small), knowing and working with your landscape, and creatively building on what you love to do.
If you'd like to join us and Joel Salatin for his 2011 NSW workshop on how to create small, thriving regenerative agriculture enterprises, it's coming up on 2nd August at Jamberoo.
Or if you're outside NSW you could have a look at Joels' other Aussie workshops as outlined at www.RegenAG.com.
Watch Milkwood: Joel Salatin on debt-free farming on Youtube.
You might also like to have a look at: