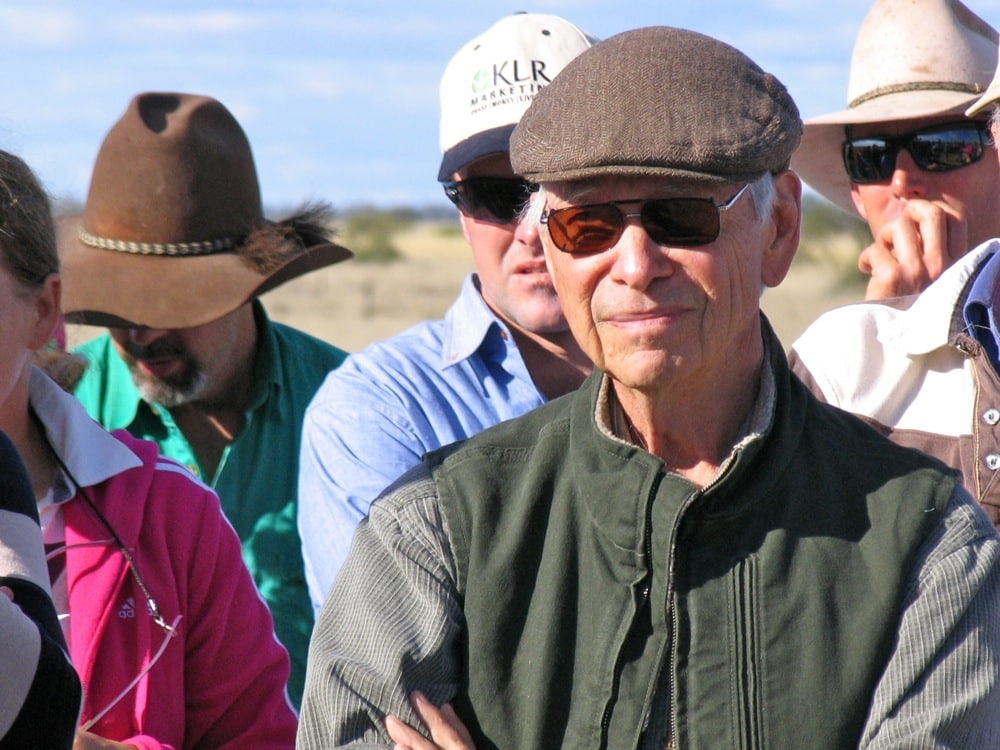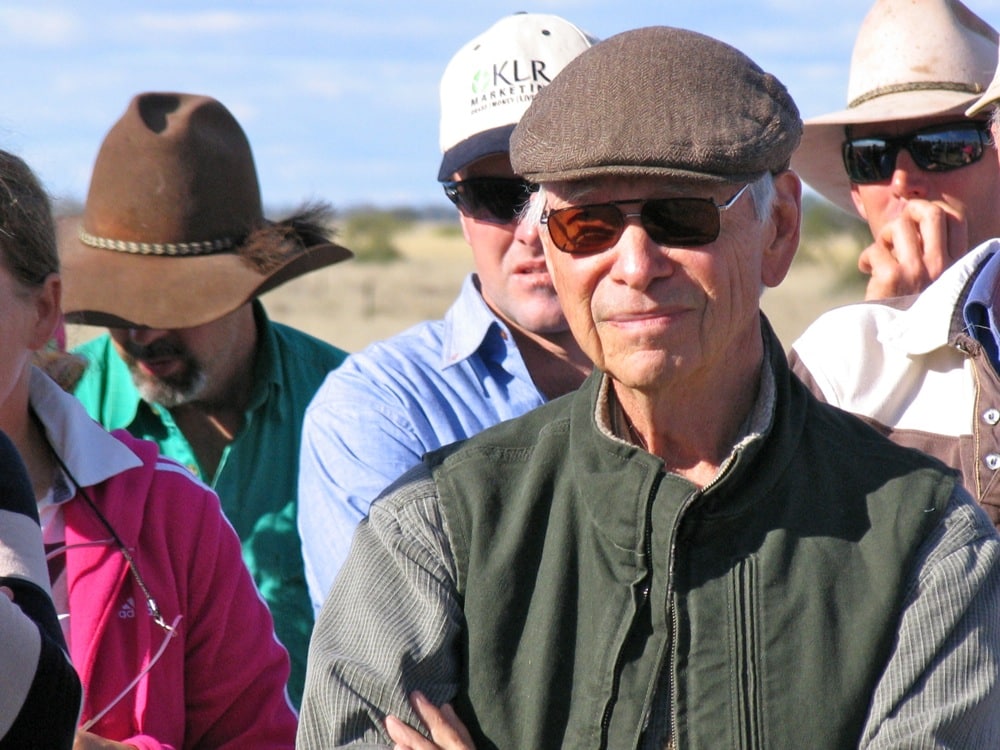 A week or so ago Nick had the opportunity to hang out with Allan Savory, the founder of Holistic Management, way out west at Brewarrina. He was in the car and off before I could say 'biological accelerators'.
7 hours of driving into the great flatness of the Aussie outback later, Nick and his mate Trev were in the middle of a crowd of farmers from all over the country. They'd all gathered to hear what this venerated pioneer of regenerative agriculture had to say. It sounds like it was an inspiring trip.
After camping overnight in the bush on their way there, Nick and Trev arrived in the morning for a rather unique 'field day' put on by the Western CMA. The field day was held at Bokhara Plains, a organic cattle property of some 17,000 acres practicing holistic management. And there, in the flesh, was Allan Savory.
Ok. Who is Allan Savory, I hear you wonder at this point. You'll be hearing more about him, promise. But here's a very good introduction to what he, and the concept of Holistic Management, is on about:
Allan Savory – Keeping Cattle: cause or cure for climate crisis? from Feasta on Vimeo.


Suffice to say, much was discussed, many plans in the dirt were drawn, a great deal of thinking was done and alliances made.
By all accounts, Savory was seriously inspiring. But that's holistic management for you. It's seriously inspiring stuff. We can't wait to practice it on a serious level at Milkwood.
Following a jovial dinner in a massive tent underneath the outback night sky, Nick and Trev crawled into their swags, slept under the stars, and then drove back to Milkwood the next day.
I suppose I only mention the great flatness of Brewarrina because we have so little of it at Milkwood. Such is the nature of this planet of ours.
Many thanks to Cathy and Graham Finlayson for so generously sharing Allan Savory with so many folks (for free) for the field day, when you could have kept him all to yourselves. Cathy and Graham run the Bokhara Huts on their property, which Nick would highly recommend checking out if you're ever in the area. Thanks also to the Western CMA for their input.
And thanks to Allan Savory for spending a lifetime thinking about how herbivores might be used as biological accelerators to heal landscapes and create right livelihoods, all at once…
Just by the way, in November we're running a 3-day Holistic Management course with Kirk Gadzia, a world-renowned HM practicioner and teacher who worked directly with Allan Savory for many years. At Milkwood Farm! It will be great. See here for more info…
Related posts: