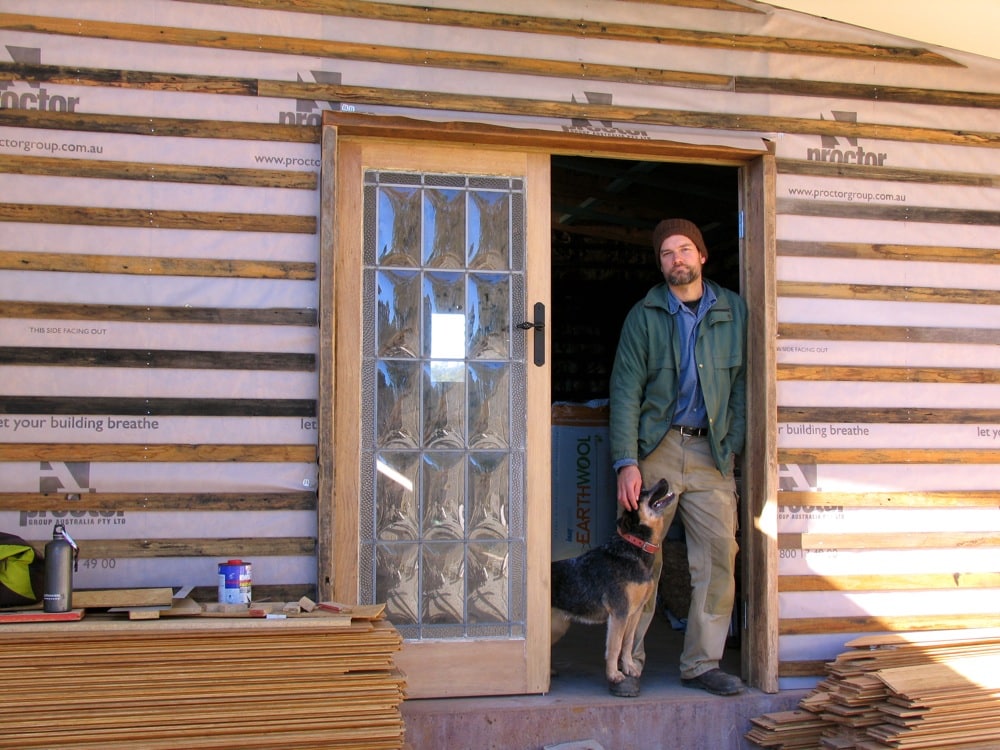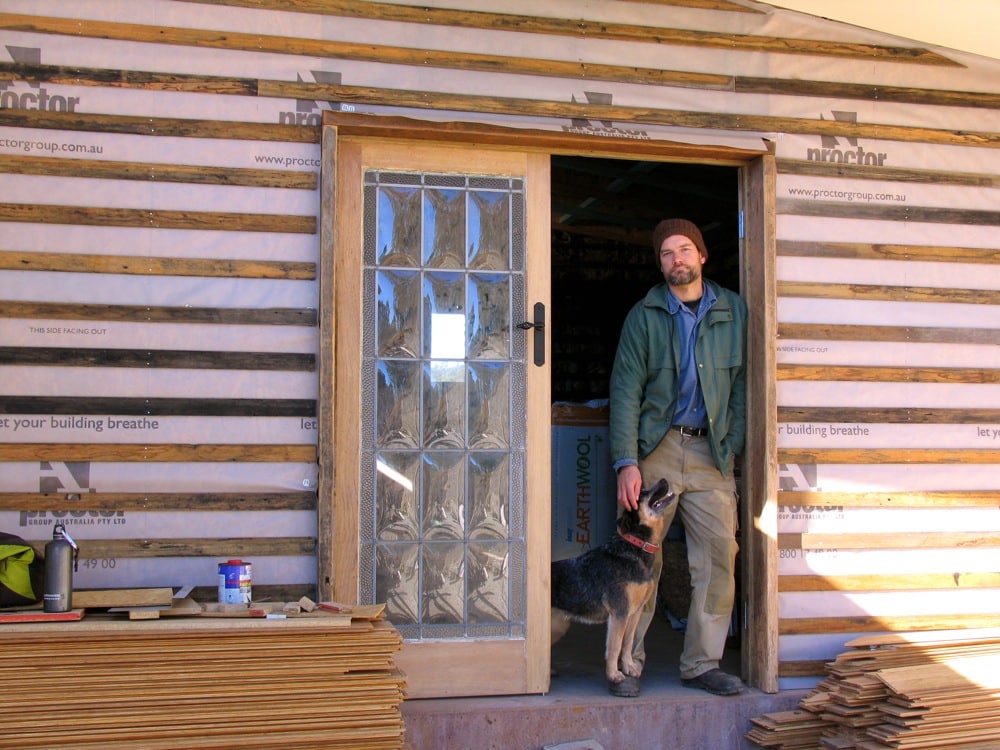 In the course of scrounging, dumpster diving, and exploring junkyards for our building materials, we came across a pair of crazy-beautiful 1930's french doors for five bucks. Sold! What we didn't realize at the time was just how expensive cheap doors can be.
Nearly all the materials that have gone into building our tinyhouse are recycled. Partly because we figured this was the cheapest way to build something. And partly because this was the best way to build a low-energy-footprint house, given our modest means. But there's more to building recycled than meets the eye, we've found…
Ok so we had our $5 doors. Beautiful. First they needed a solid frame (out of recycled timbers) and then they needed to be 'hung'. And this is where it all got a little tricky.
It turns out that when you use recycled timbers for an aspect of a house such as a doorframe, you can run into problems. Our beautiful recycled timbers were all a little wonky – not quite square, the tiniest bit warped.
Perfectly straight to the eye, but to the builders level and Pythagoras's theorum, not so much.
Much jiggling and shaving and grumbling ensued, until we had a beautiful door frame which had cost a great deal of time and effort. Huzzah! Now for some doors.
Hmm. Antique doors. Turns out they're not quite straight anymore either. It took Shannon the carpenter over 2 days to hang them properly. At $45 an hour.
The result: two beautifully hung and framed antique recycled doors. Doors cost: $5. Doors install: about $800.
The doors will outlast us and the doorway is a beautiful thing. I am proud of everyone involved. But that's the last time I believe in such a thing as a $5 door. Ah, the joyful discoveries of owner building!
Related posts: