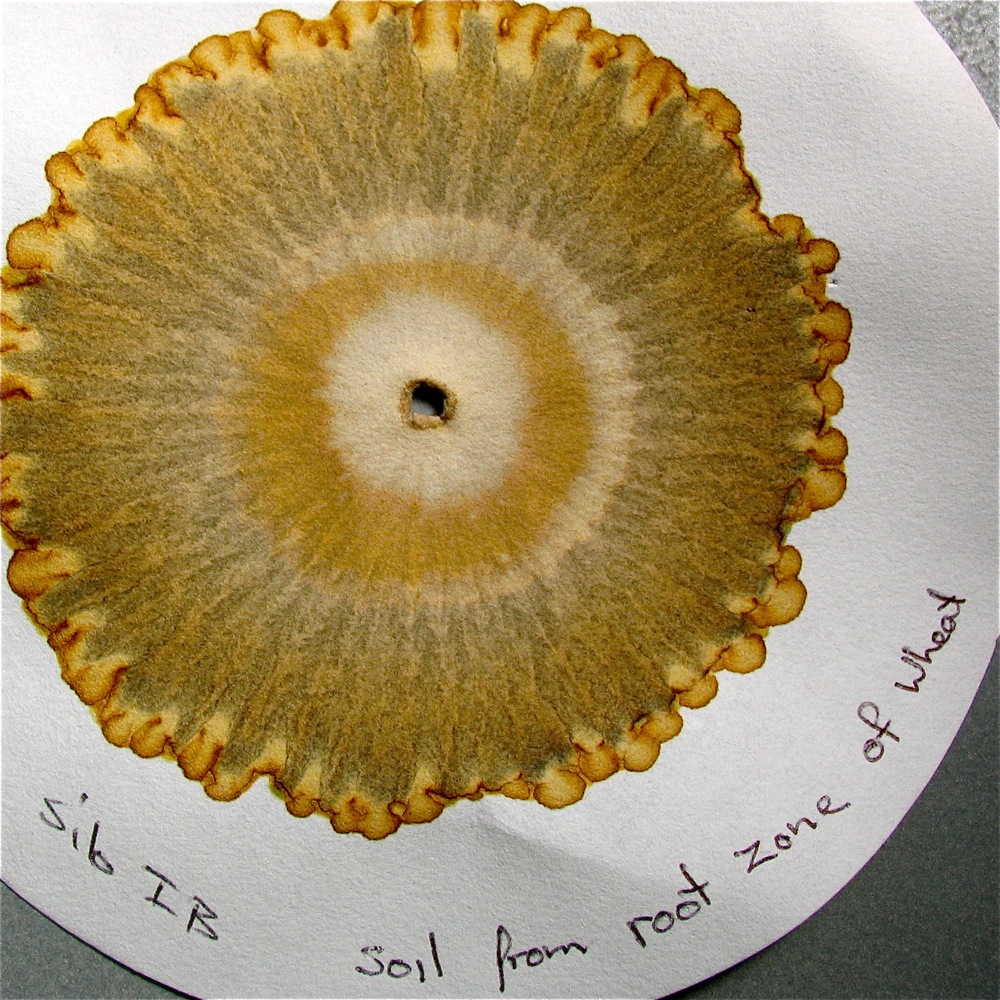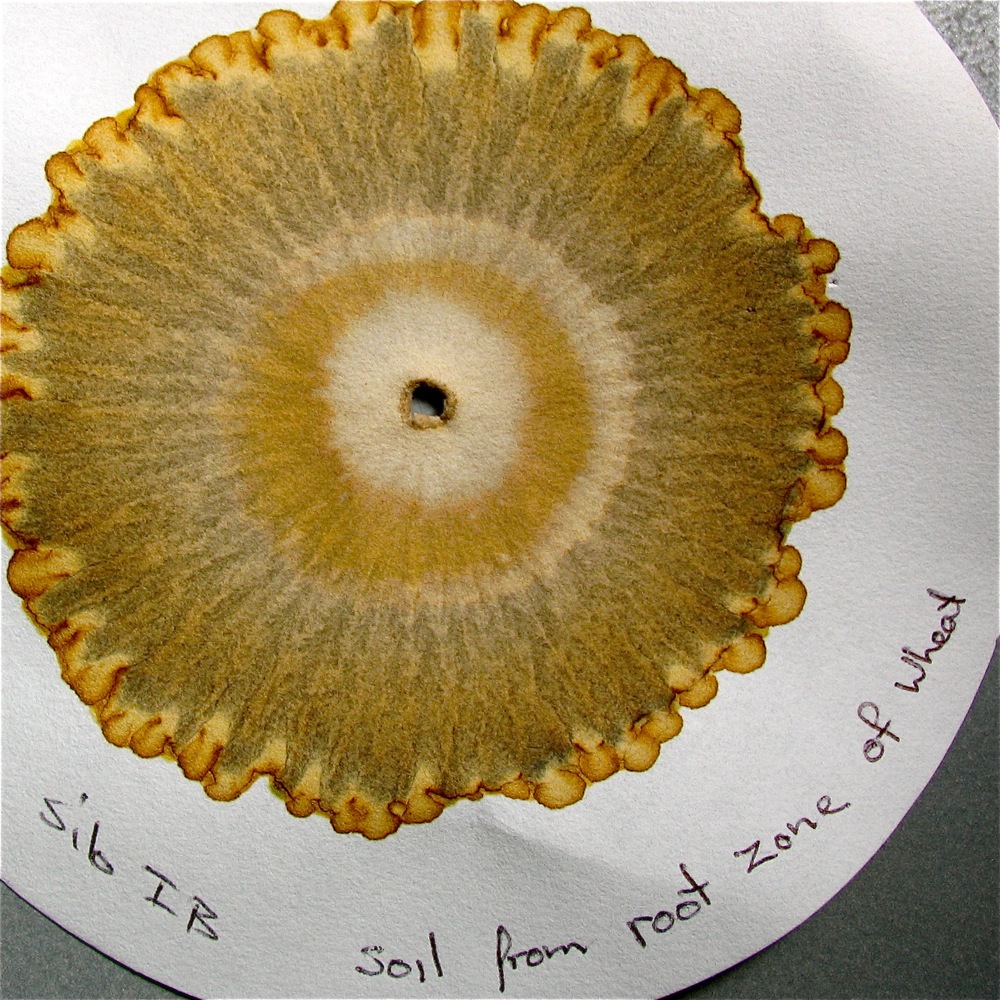 Soil Chromatography is both incredibly beautiful and incredibly useful, all at once. It's a way of assessing your soil for humus, minerals, microbiology and more.
Best of all, you can do this soil assessment effectively at home – no need to send off tests to a faraway lab. Maybe that's why soil chromatography hasn't caught on in the western world yet – it's a bit too DIY and open source for our patent-rich way of agriculture…
This technique was taught to us by Eugenio Gras as part of the biofertilizer workshop we just ran at Milkwood Farm. We asked all the students to bring with them a sample of soil from their home, so that they could take home their first soil chromatogram, a pictograph of what's happening in their soil. The first of many, we hope!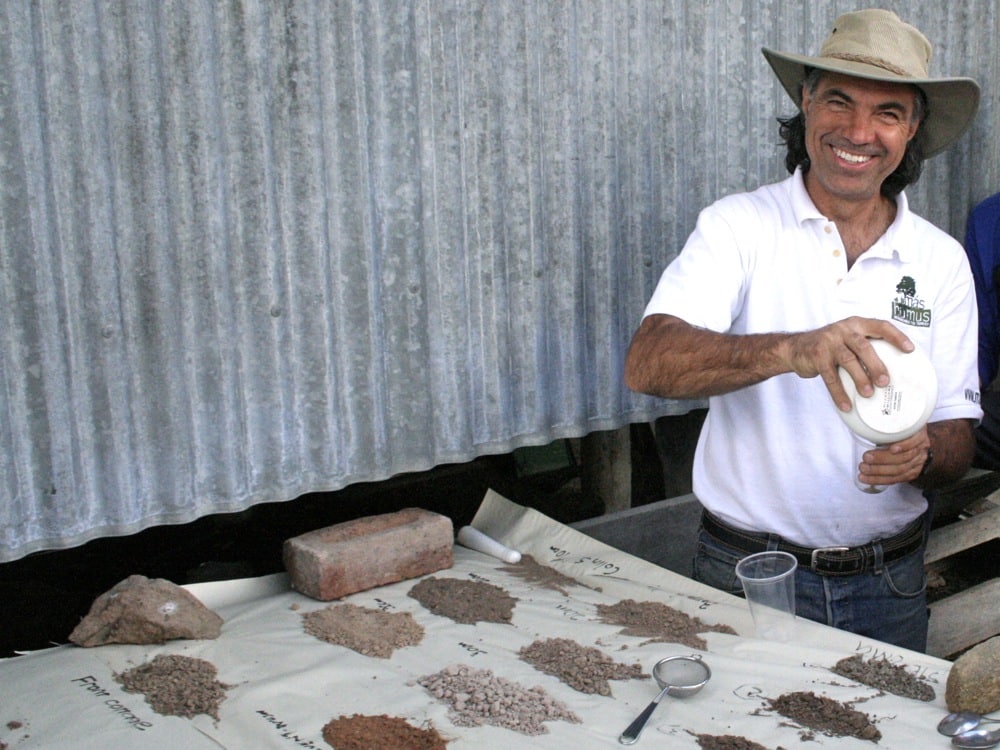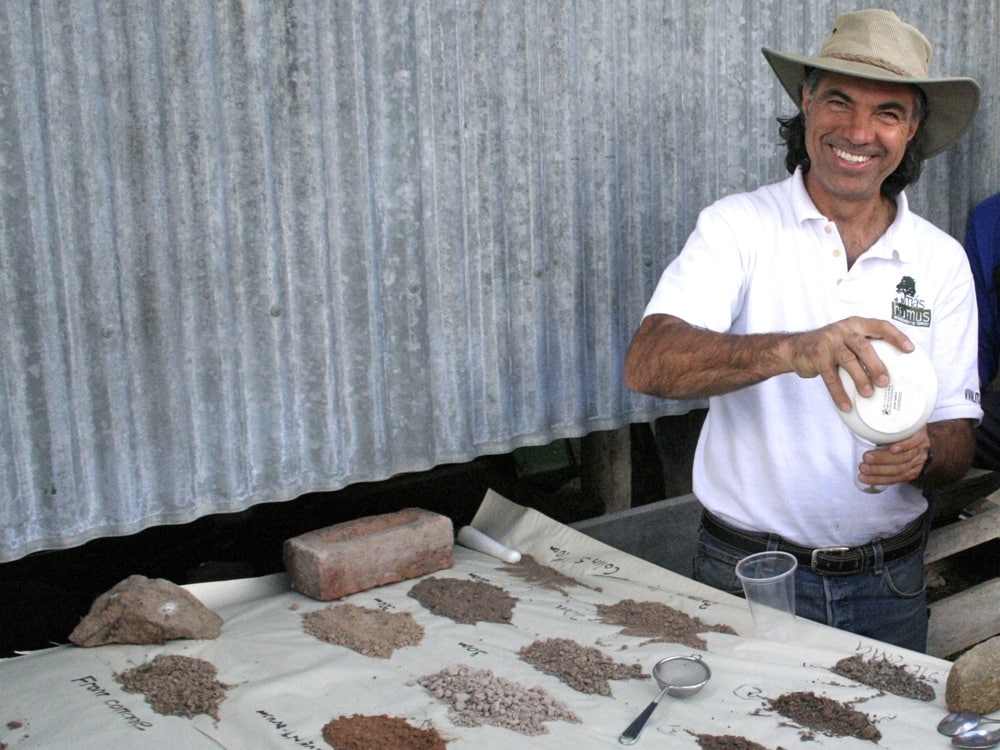 Soil chromatography is actually a photographic process. Finely ground soil is absorbed by filter paper that has been prepared with silver nitrate, and thanks to capillary action, a 'picture' of that soil appears.
Eugenio and the rest of the crew at Mas Humus in Mexico use chromatography with their campesina farmer networks – it's super cheap, easy to learn and a highly effective way of assessing your soil's improvement over time, without costly laboratory soil tests.
We're looking forward to doing chromatography skill-shares every six months in Mudgee from this point forward – free DIY chromatography sessions for locals and whoever wants to come for the day.
We're also looking forward to Vero translating Eugenio Gras's Chromatography book from Spanish to English sometime soon, so we can share resources about this technique in more detail.
Stick with us and we'll let you know when the translation is available.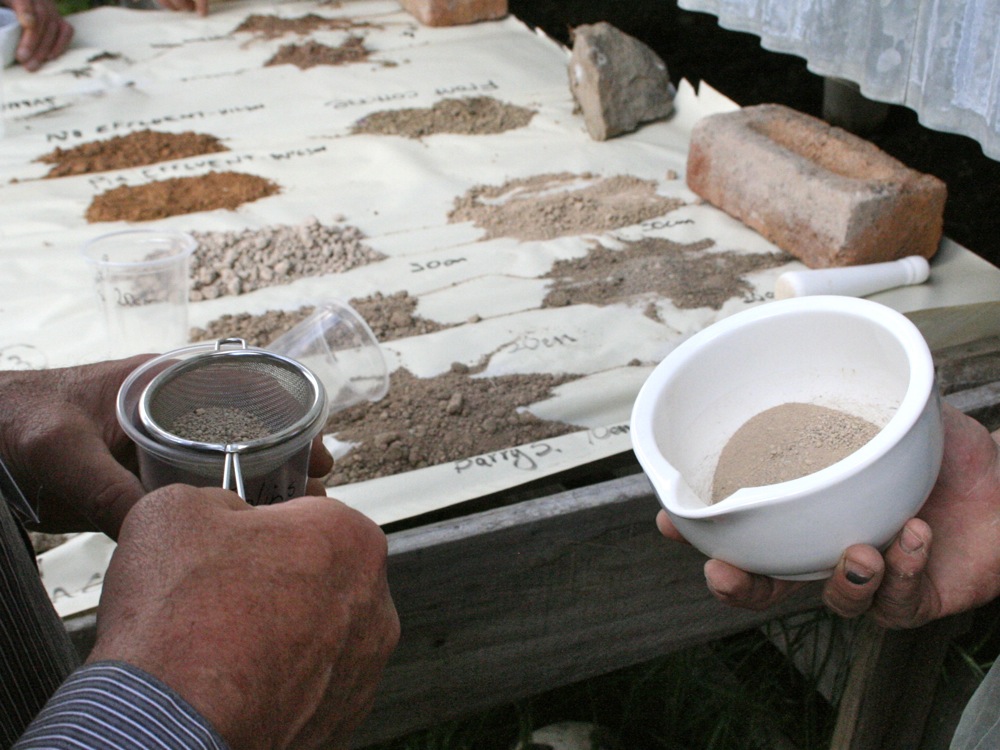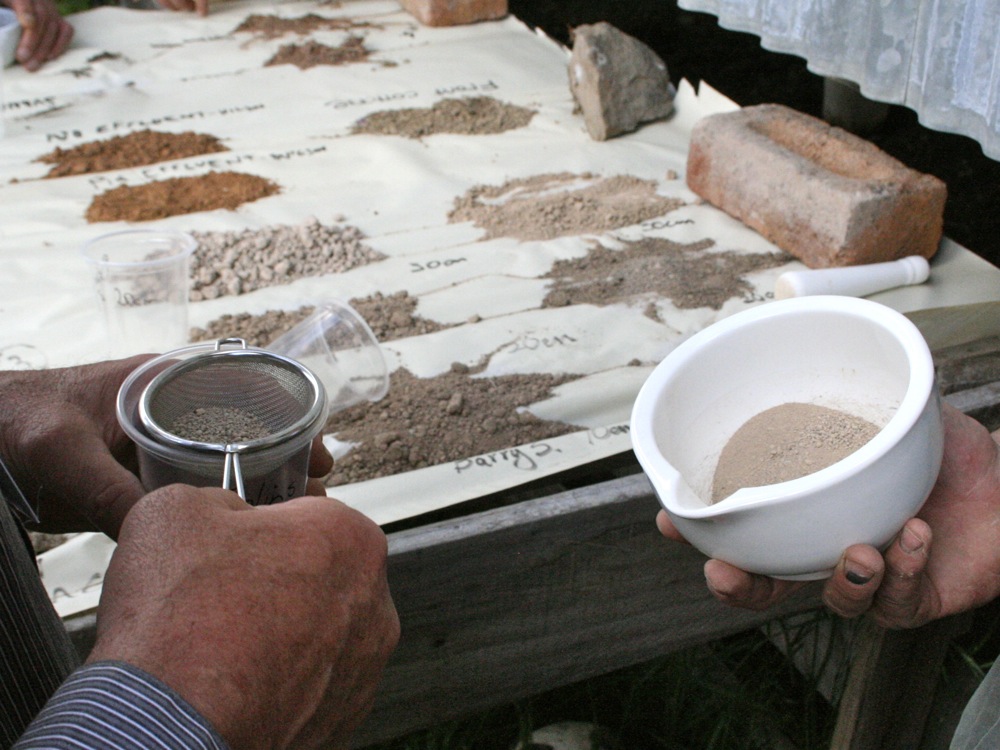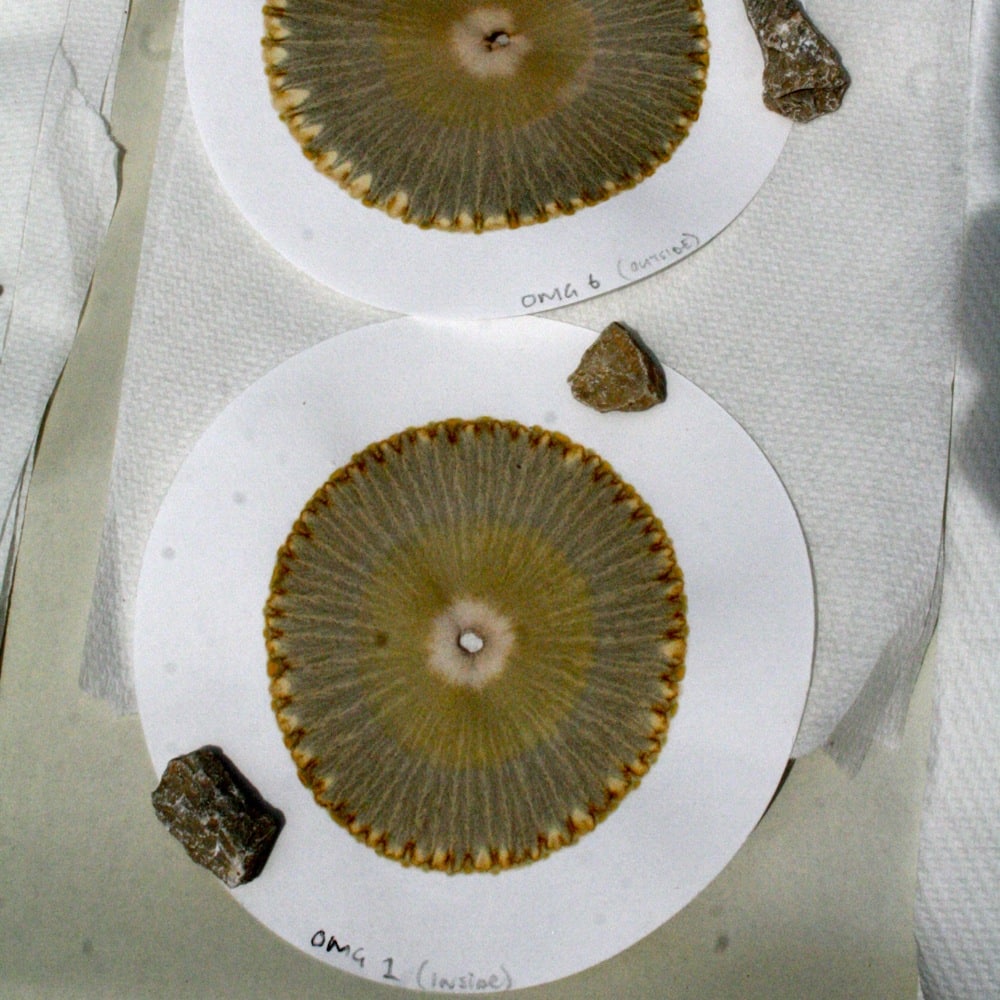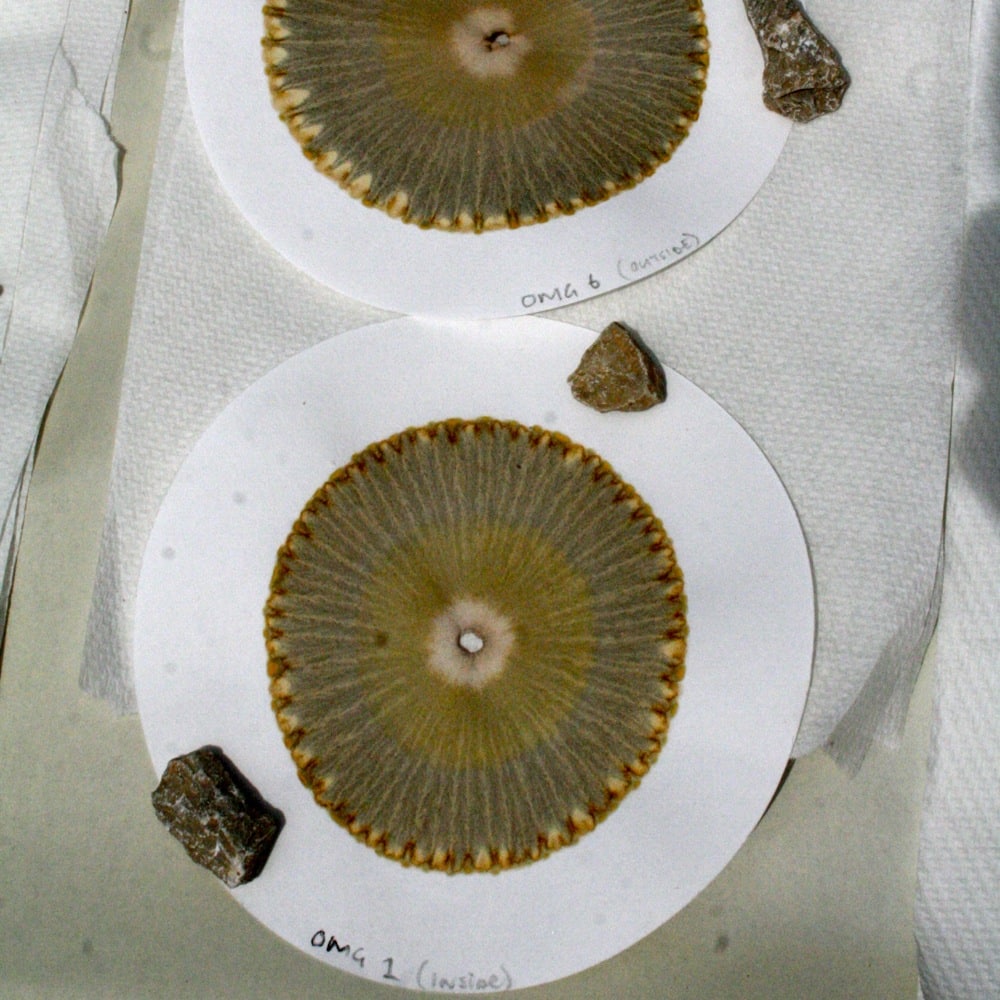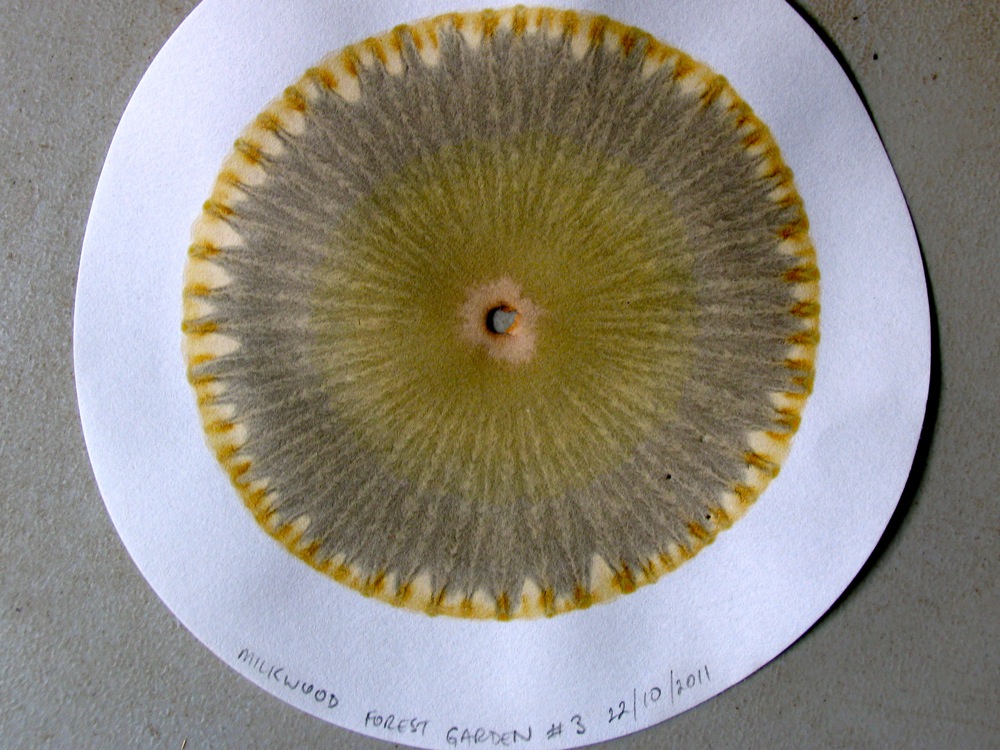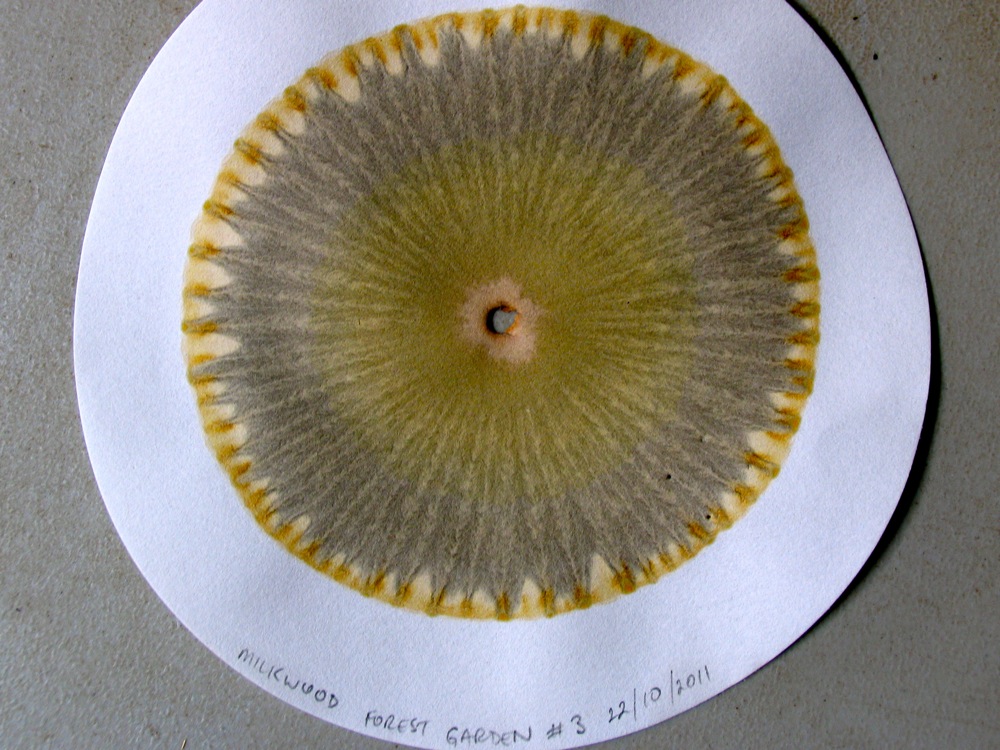 Chromatography resources:
While waiting for the translation, if you can read Spanish, you can read all about Mas Humus's chromatography work in their beautiful recent book, Chromatografiá.
You can also have a look at Chromatography – Applied to Quality Testing – a booklet written by Ehrenfried Pfeiffer, a pioneer of chromatography.
The Biodynamic Association of India has an article on chromatography as applied to vegetables (not to soil, but operating on the the same idea).
Many thanks to Eugenio Gras and everyone at Mas Humus for sharing their knowledge with us all. Many thanks also to all the farmers and interested folk who attended this course.
Eugenio Gras was in Australia as part of the RegenAG 2011 Australian courses, of which we co-ordinate the NSW component.
Many thanks to Adam Shand, Olivier Sofo and Stephen Couling for the photos.
Related posts: