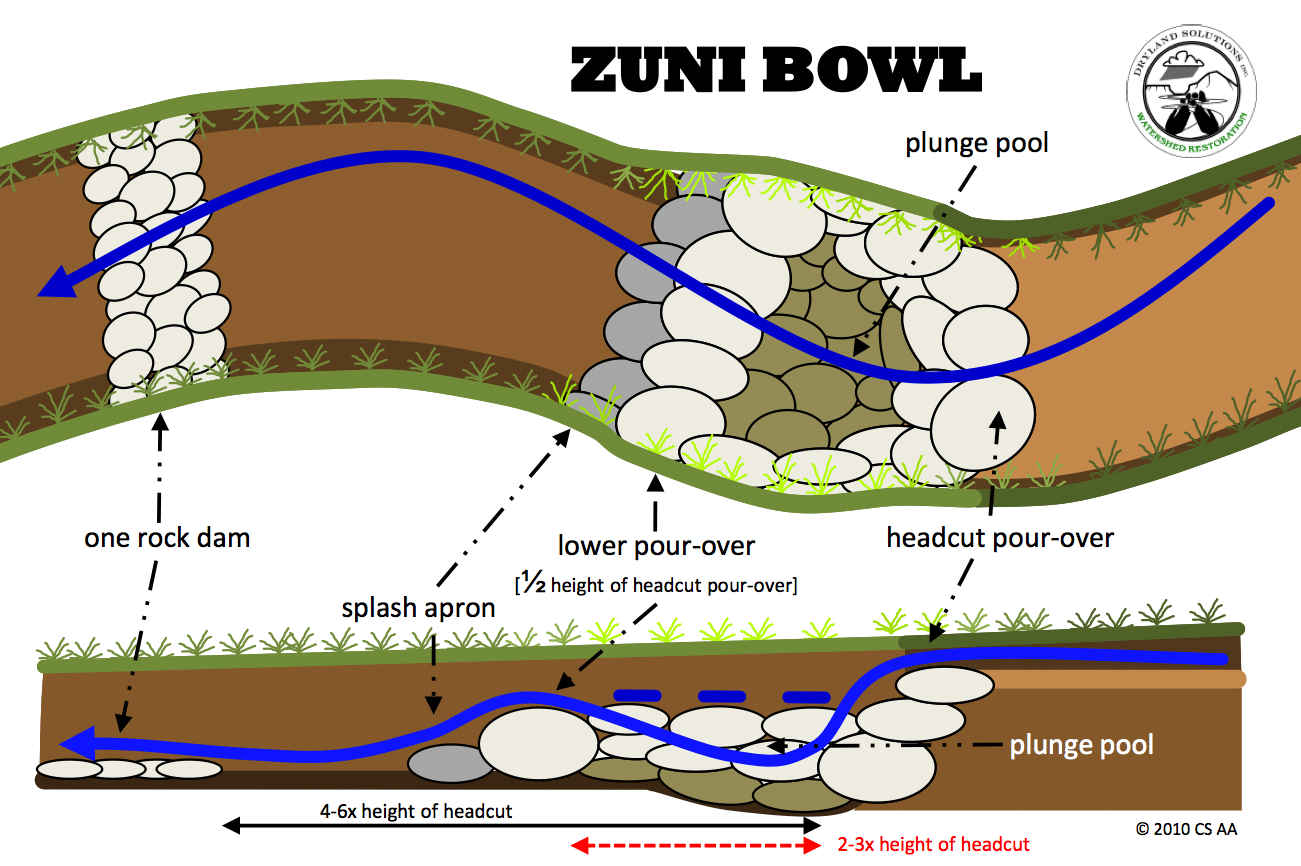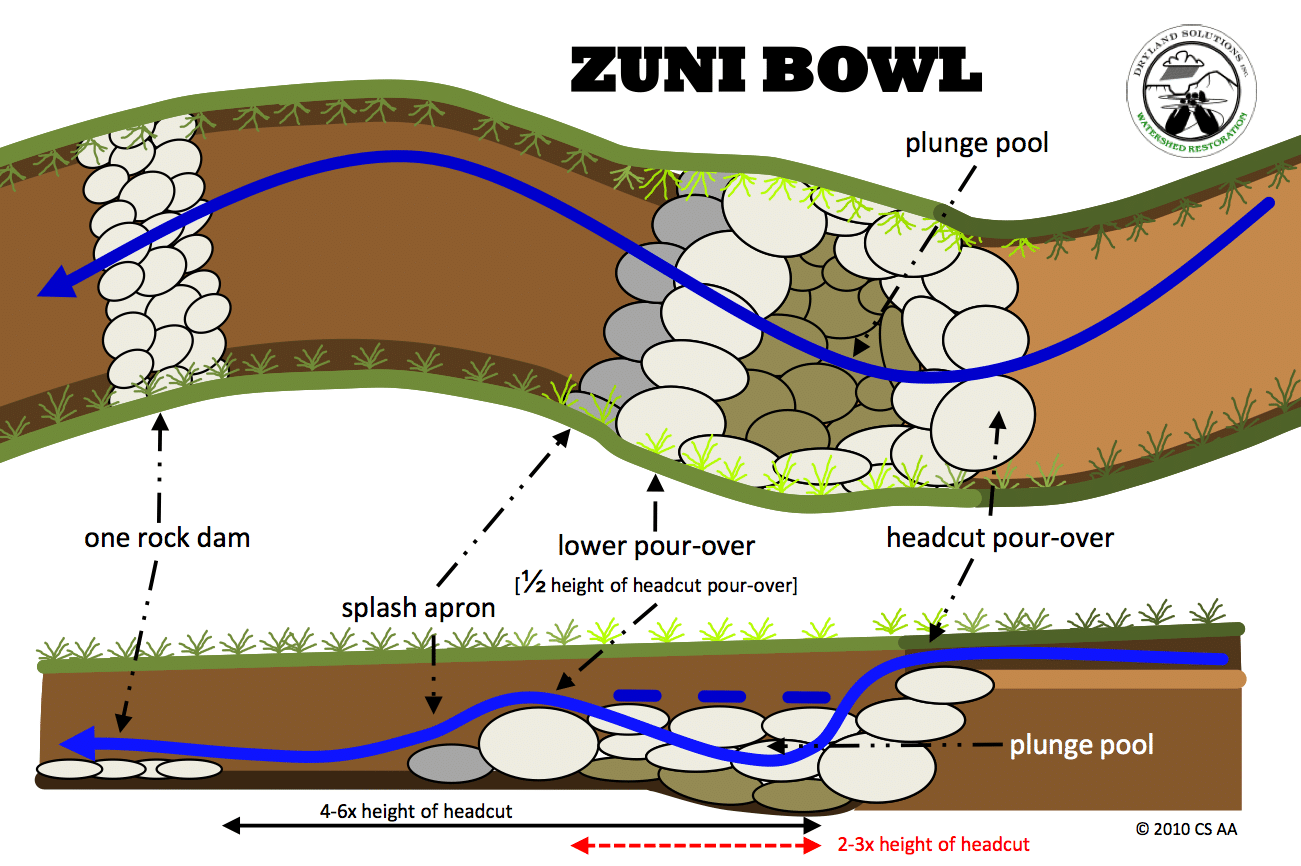 A zuni bowl is a riparian restoration technique involving rocks, water, biology and time. It's a great way of dealing with a small headcut (or erosion which is about to become a headcut) in order to prevent that headcut continuing up your catchment.
Headcuts are not an uncommon sight in our valley's many gullies. Many decades of clearing the land and grazing pressure have made the soils very fragile. For a long time, we've been scouting around for the best way to deal with them using simple, accessible materials and knowledge. And now we're starting to find answers.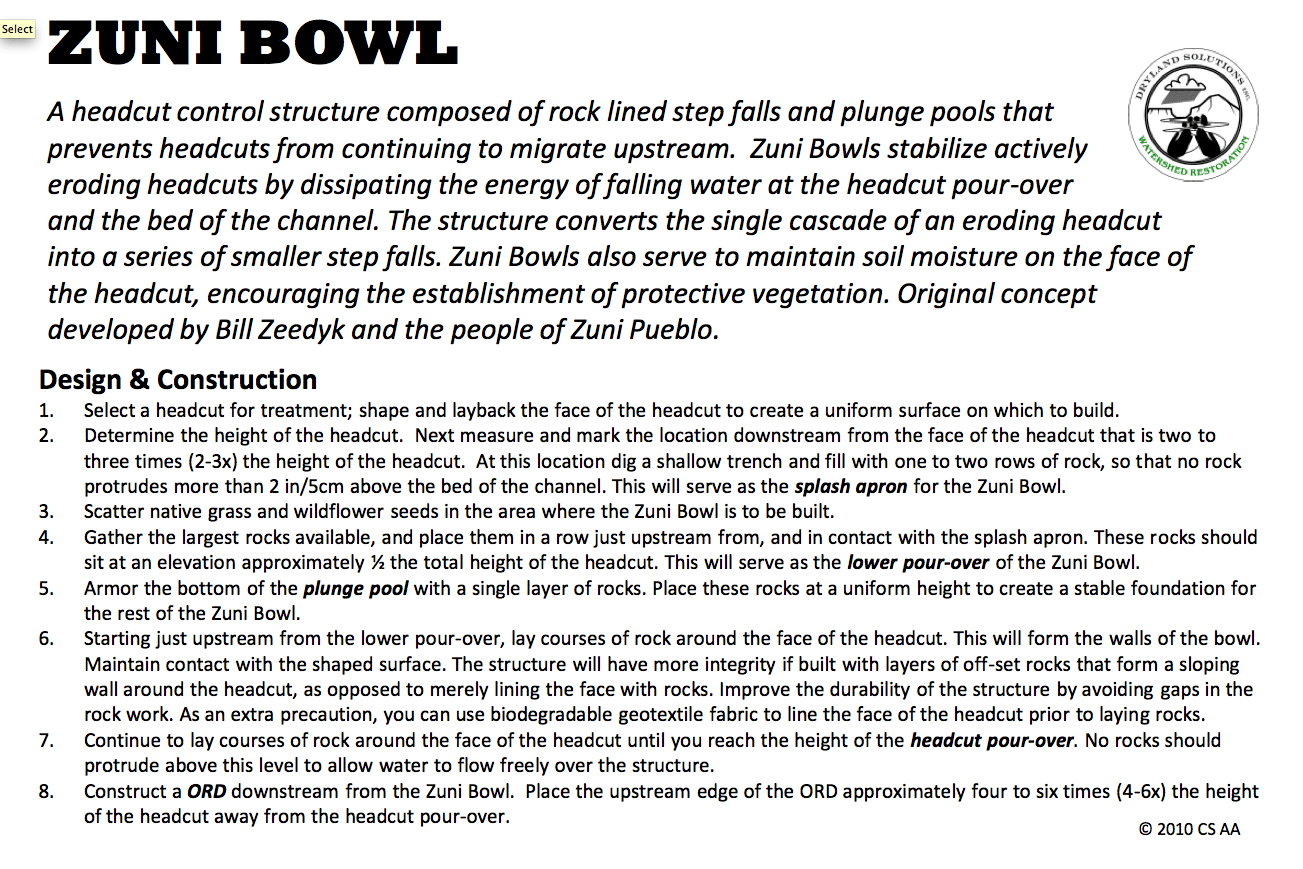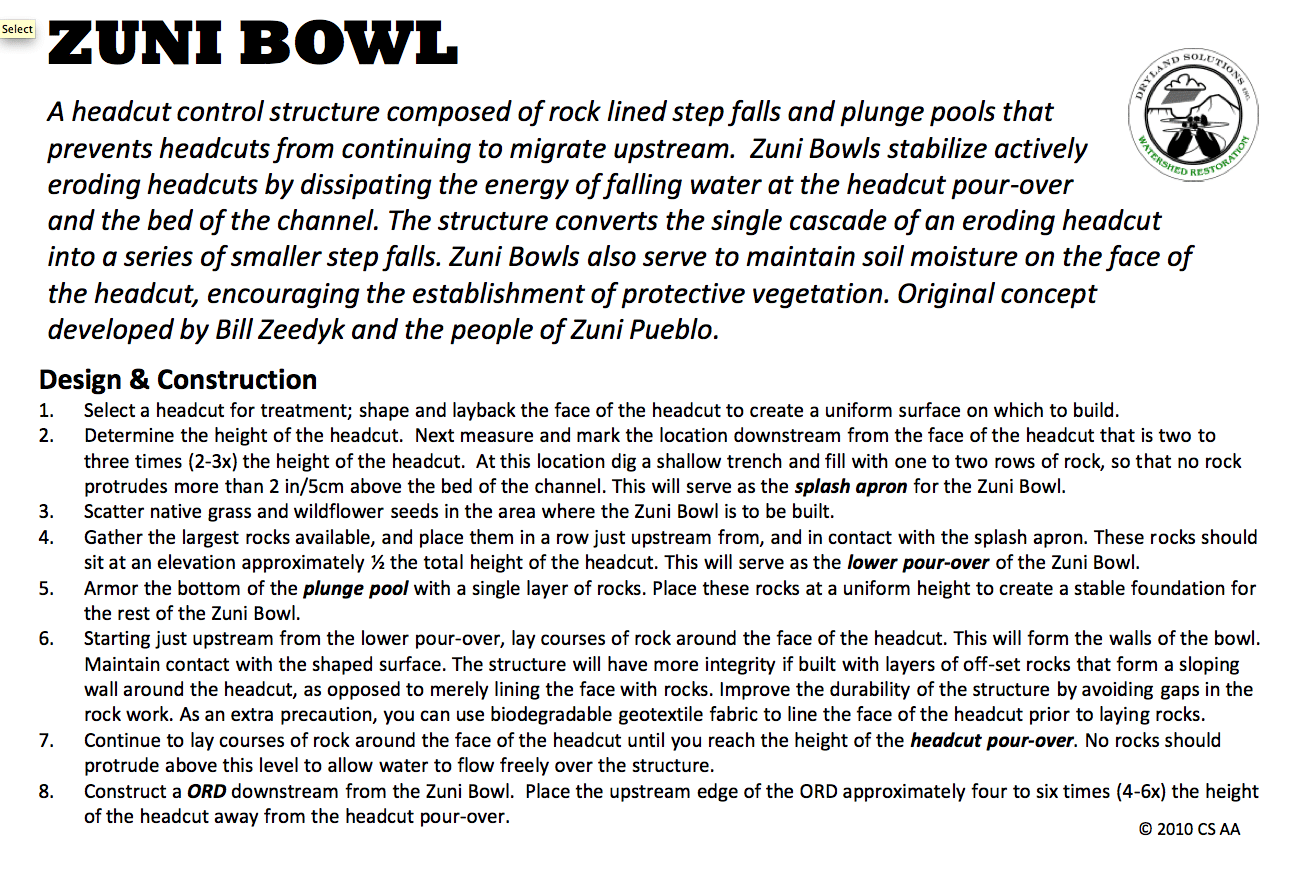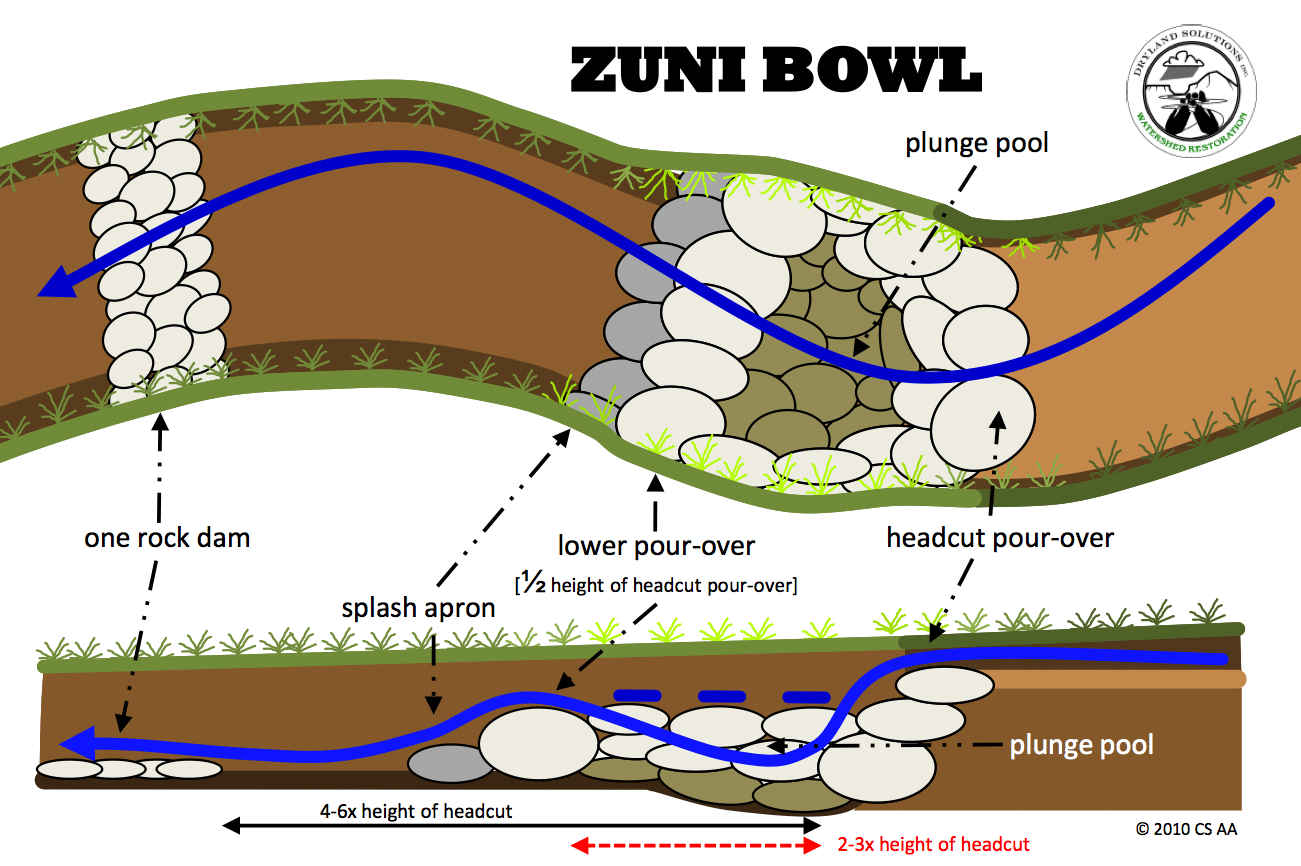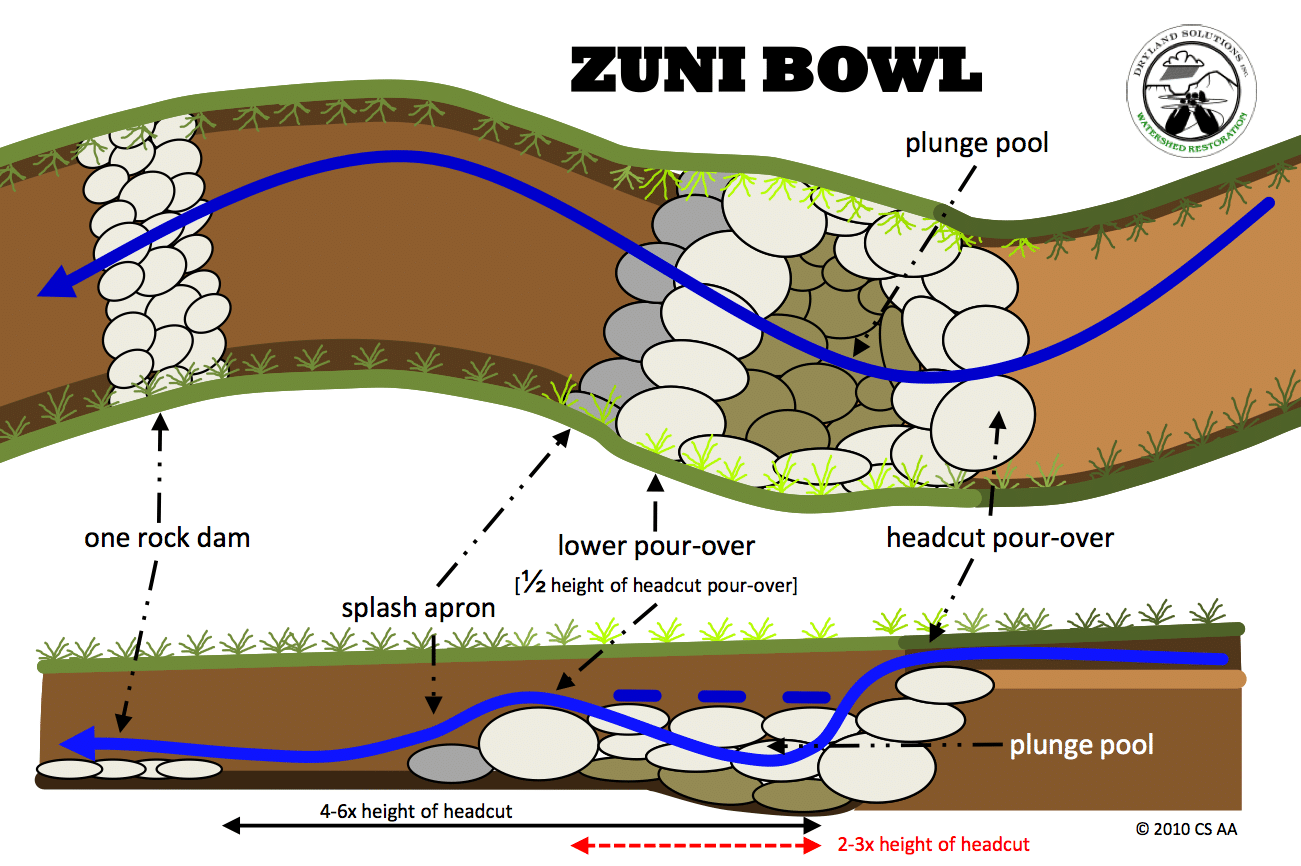 "Zuni Bowl: A headcut control structure composed of rock lined step falls and plunge pools that prevents headcuts from continuing to migrate upstream. Zuni Bowls stabilize actively eroding headcuts by dissipating the energy of falling water at the headcut pour-over and the bed of the channel. The structure converts the single cascade of an eroding headcut into a series of smaller step falls.
Zuni Bowls also serve to maintain soil moisture on the face of the headcut, encouraging the establishment of protective vegetation. Original concept developed by Bill Zeedyk and the people of Zuni Pueblo."
The idea of the zuni bowl came to us via Tamara Gadzia, who was traveling with her husband Kirk Gadzia, the Holistic Management teacher we brought to Australia with RegenAG. Last year when we met Kirk and Tamara, we were introduced to the work of Bill Zeedyk and the Quivira Coalition, and I was blown away.
I'll go into the Quivira Coalition and Bill Zeedyk's very fine publication Let the Water do the Work another time, but suffice to say we were very excited about the techniques: simple, effective, adaptive riperian restoration ideas…
So this year when Kirk and Tamara returned, we got into it. We asked Tamara to come and lead a special intern project at our farm for a day, assessing and working with the gully next to our classroom.
We proceeded to tackle two small headcuts in the gully with variations on the zuni bowl technique – slowing the water down, taking the velocity out of it and spreading it out, encouraging biology, stabilizing the remaining soil.
This turned out to be a fabulous team-building exercise – you'd be surprised who turns out to be the best rock-placer! Lots of cross-talk, debating, trying out and cheering, as we created two sets of very particular yet fluid rock structures to help repair this landscape.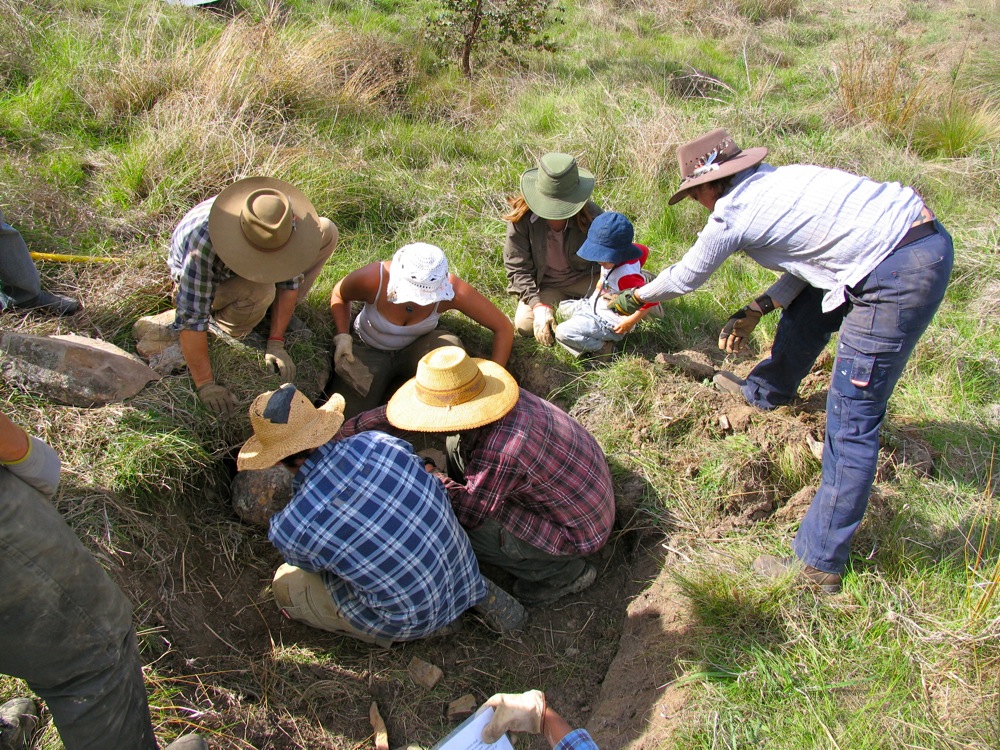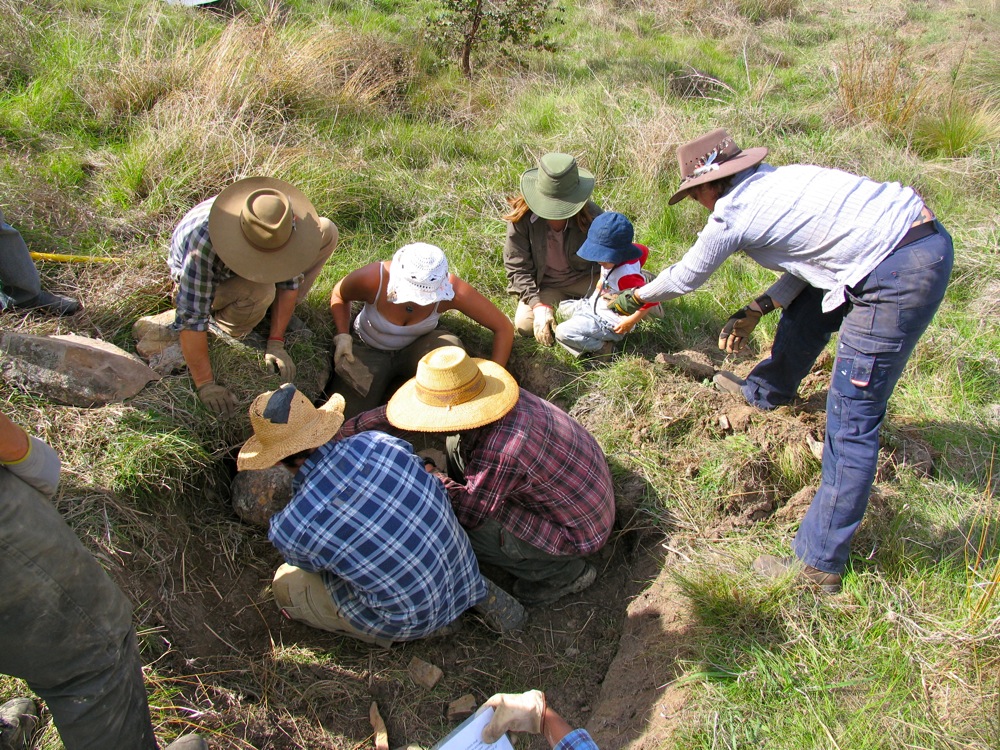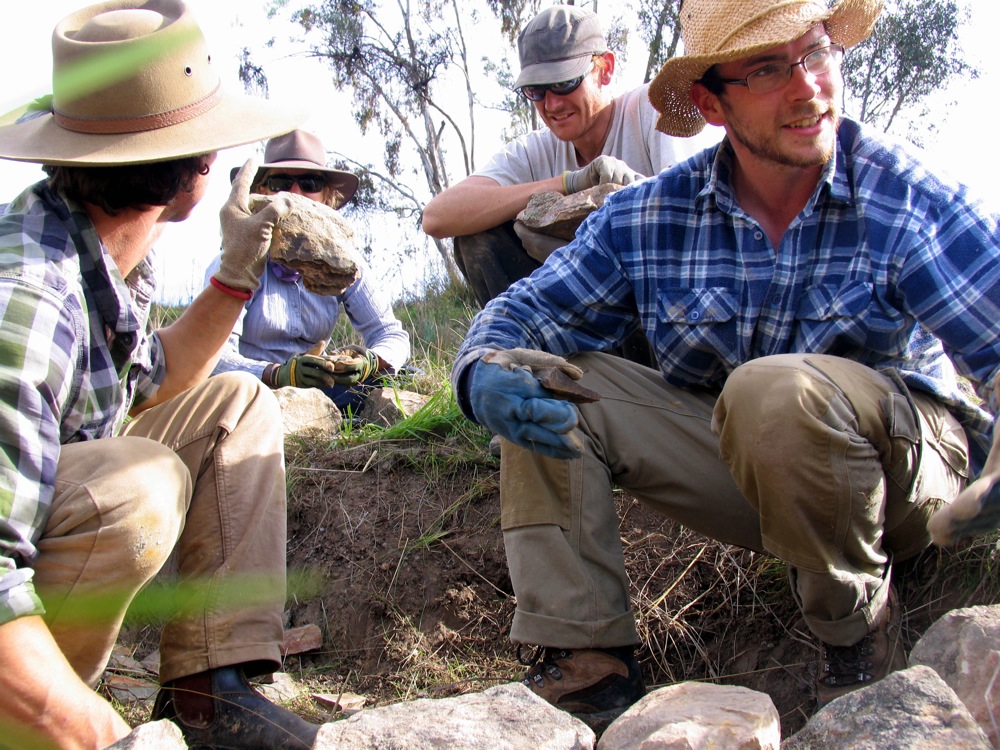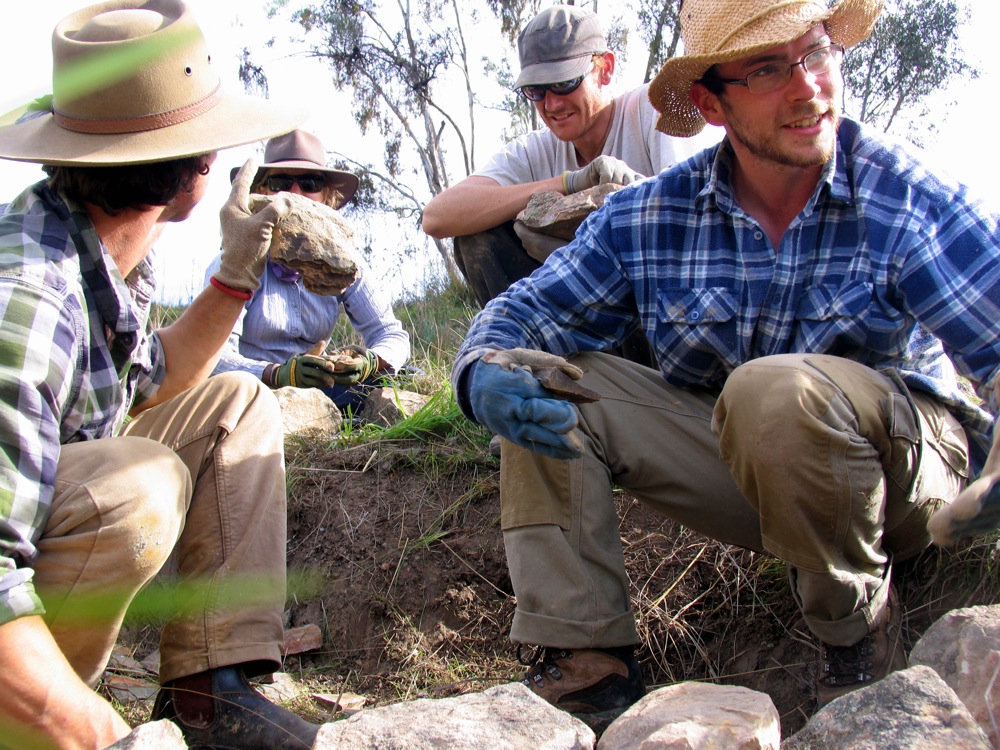 One of the many fantastic resources that the Quivira Coalition make available is this great starter guide. We laminated the pages on Zuni Bowls and took them with us out into the field, which made them much easier to work with:
[scribd id=71251993 key=key-1ctujf9q620zatu9keq1 mode=list]
Many thanks to Tamara + Kirk Gadzia for their time, passion and knowledge in landscape restoration, and in Holistic Management. It was great to have you both at Milkwood Farm…
Riparian Restoration Resources:
Possibly related posts: