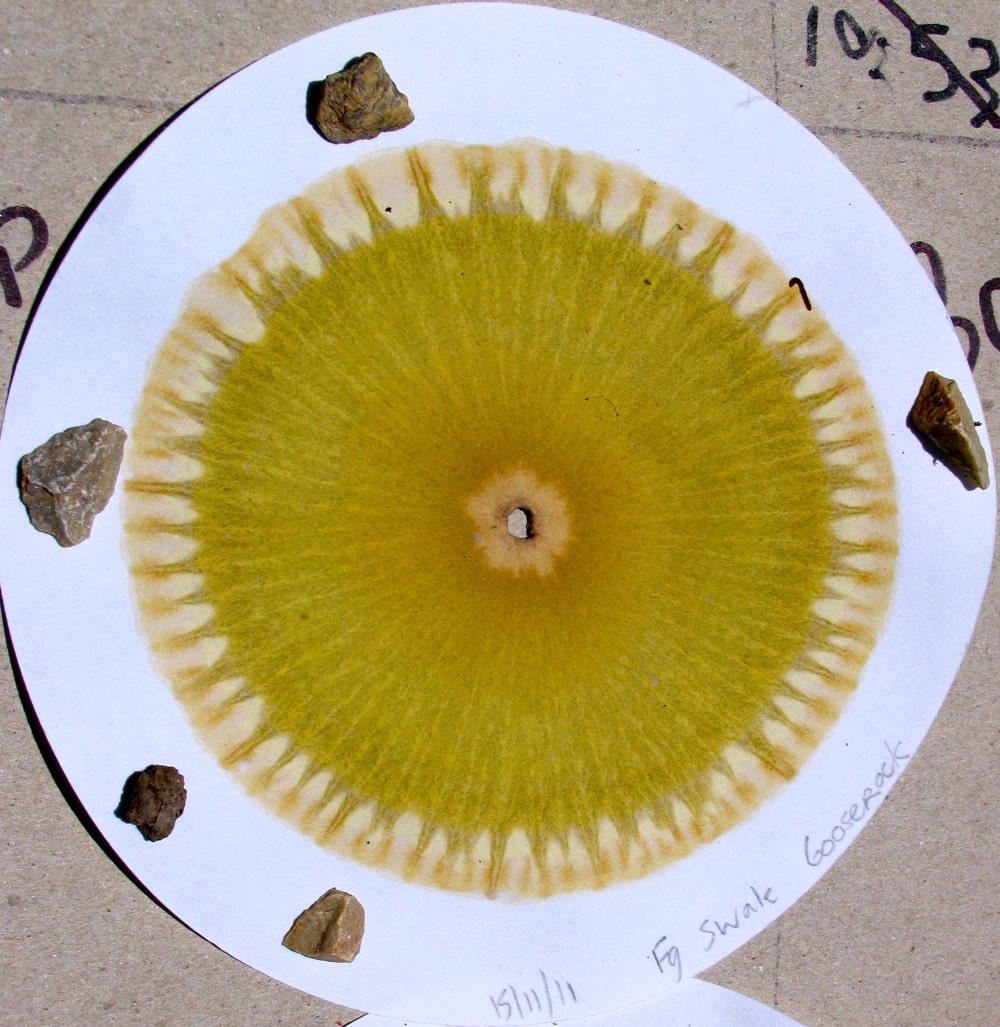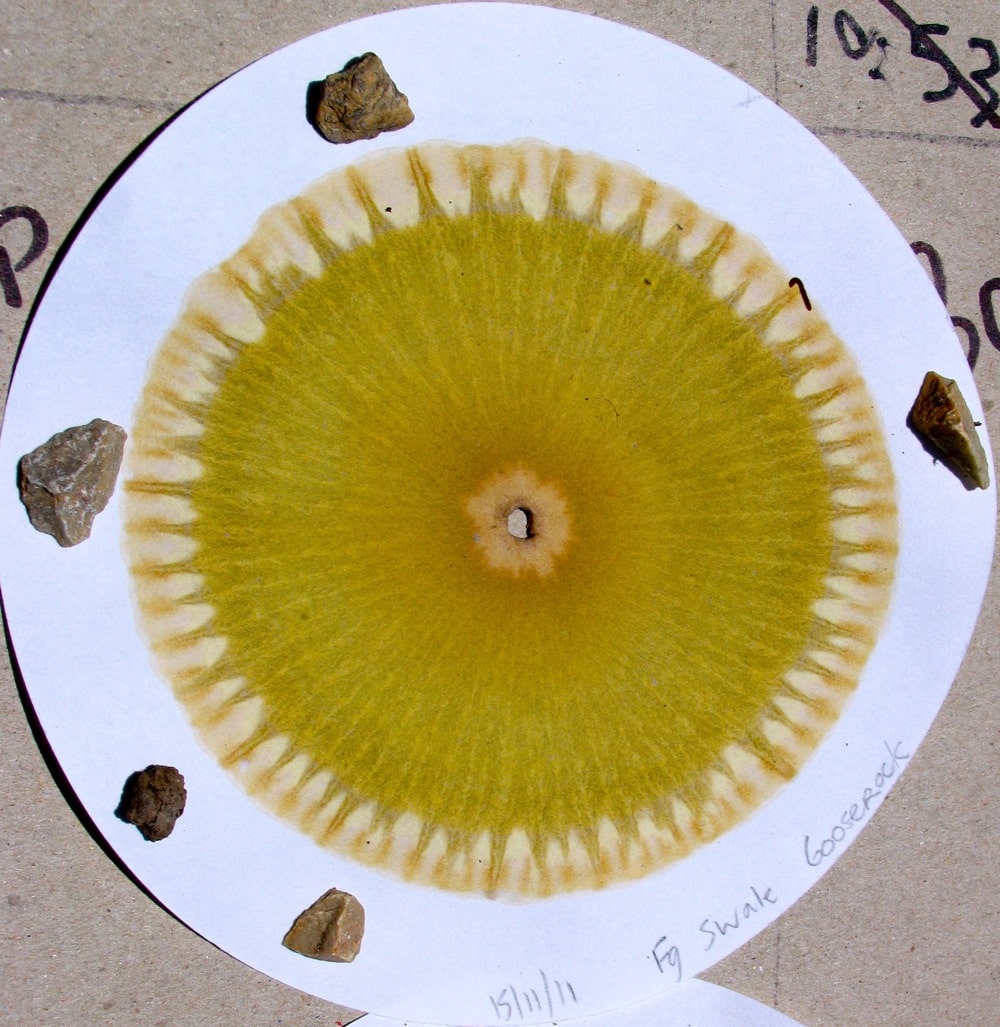 After learning the basics of chromatography from Eugenio Gras during his recent visit to Milkwood Farm, Harris and the Milkwood interns got straight into it. The mission: produce a catalog of soil chromatograms for Milkwood Farm.
We now have documented the state of our soils across Milkwood in chromatographic form. Each year (or hopefully more frequently) we'll produce another set. And over time, we'll be able to document the progression of our soils improvement in this way…
If you're not sure what I'm talking about with this chromatography stuff, have a look at this chromatography article here.
In short, we're using chromatography as a visual aid to help us document and learn about what's right and what's wrong with our soils at Milkwood Farm, and in what areas they could be improved.
Chromatography is a physical, photographic process which allows you to see how the minerals and humus content in your soil are interacting, and their quantities in relation to each other.
It's easy to learn and easy to do. And it's dirt cheap, with the price per chromotogram being about $1.50 to produce. Hooray for DIY soil assays!
Just a note to all the lovely soil nerds out there… I'm not trying to say this technique is the be all and end all of soil testing. What I am saying is that it seems definitely worth doing (in our minds) to explore an additional way, a very visual way, and a very engaging way, of figuring out your soil's health.
Soil chromatography offers a qualitative, as opposed to a quantitative, assessment of the soil. A visual picture.
Once you know what you're looking at, you can compare and assess this picture against chromatograms of other years, and other places, and get an immediate, broad overview of what's going on in your soil.
The general report back from our soils was that, by and large, we have a long way to go towards having awesomely healthy soils across the whole property (though some of the market garden soils are looking pretty good). Which we kinda knew already. And it's work that we are happy to do.
Living as we do on a hillside that a well-intentioned farming friend from Mudgee (down in the valley, where the prime farming country is) recently called "almost completely useless" in terms of its soils, climate and general potential as farmland, we're aware that we've got a challenge ahead.
But, like with many aspects of  this journey, we're discovering that the more information you have, the better placed you are to act upon it. Better get on with it then.
Forward ho we go, towards the regenerated, humus rich soil profiles of Milkwood Farm, some day in the future… I'm sure it's all possible with good permaculture design, implementation, and action…
Thanks to Dan Harris Pascal for leading the chromatography action at Milkwood. Because this knowledge is great to learn and fine to talk about, but until you actually get stuck into generating 38 chromatograms, the knowledge isn't solidified. As always, the wisdom is in the work.
Many thanks to Eugenio Gras from Mas Humus for coming to Oz to teach us all chromatography (and biofertilisers, and a couple of other things too). Eugenio was in Australia this year as part of RegenAG's workshop series.
Definitely related posts on Milkwood.net