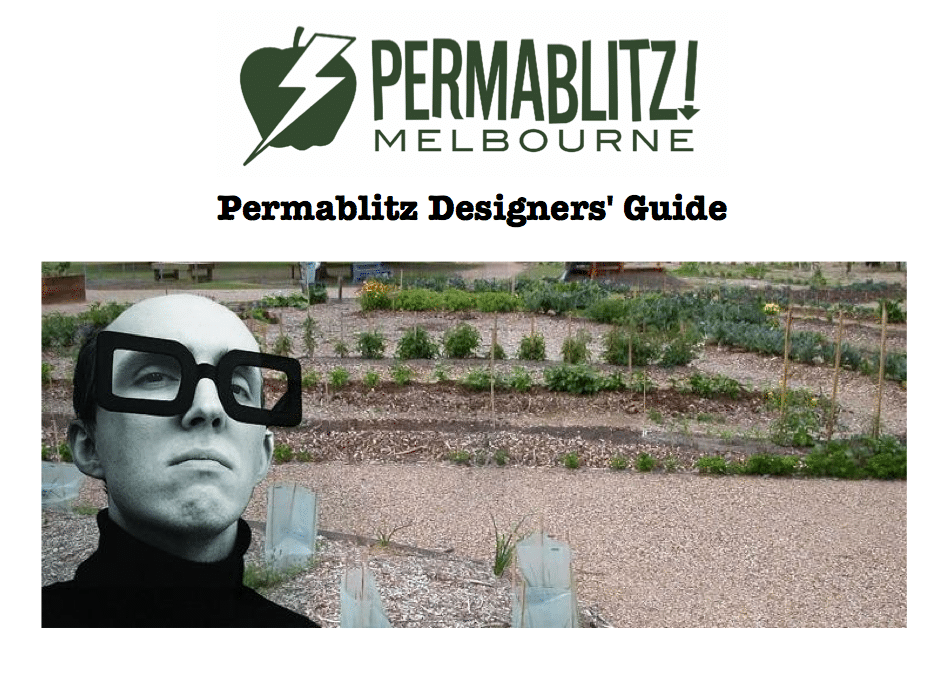 As if Melbourne Permablitz crew weren't cool enough already, they've now outdone themselves. They've released a series of organizer's guides for running a successful permablitz really, really well.
These in-depth guides cover all the essential aspects of a great permablitz: designing, facilitating, hosting and documenting. They're comprehensive documents and a great asset for anyone doing this sort of thing, or wishing they knew how.
The design guide that Permablitz have put together is really a great starter manual for any small scale permaculture design project, regardless of whether you're 'blitzing' or not. It's written in friendly language and it's corker of a document.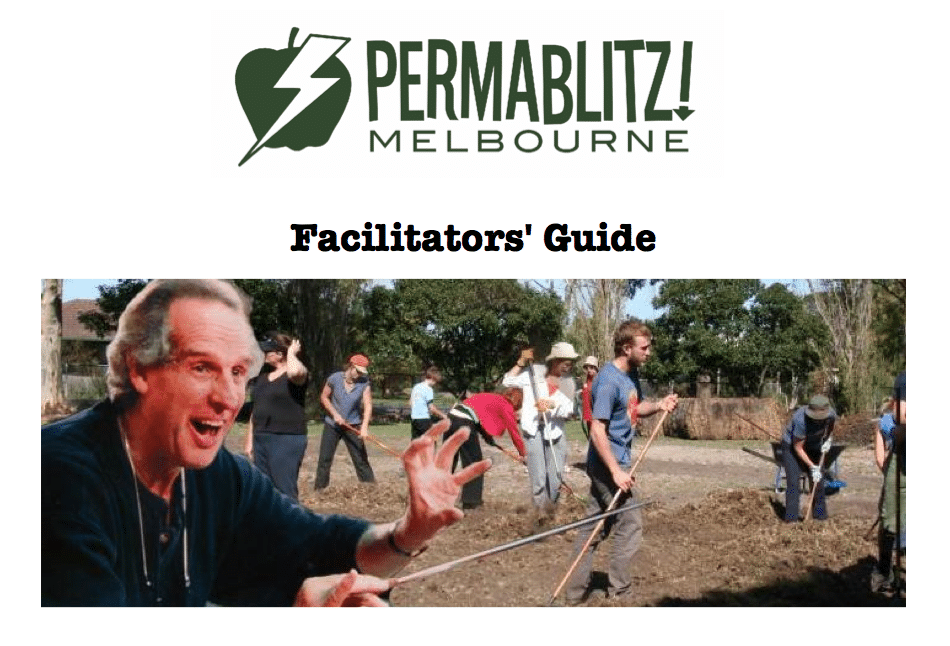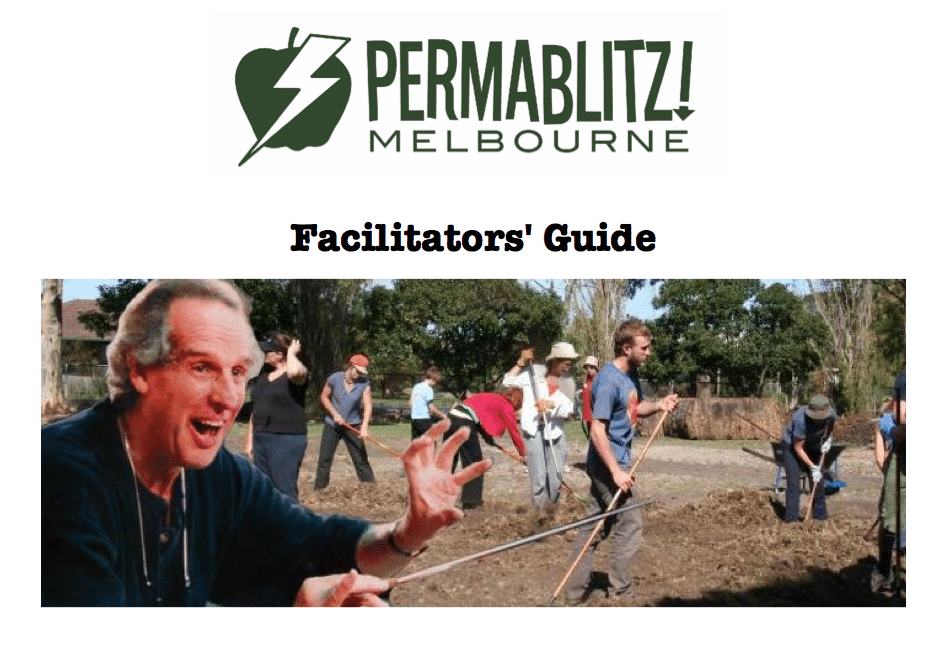 But it's the facilitators guide that's my favorite. Because there is so much magic (and logistics) in running a safe, healthy, fun event where many people come together for a day to work hard and kick ass.
And in my experience, it's the facilitation that makes a successful community project like a permablitz, more so than what actually gets done.
This is my favourite bit, from the 'Health and Safety issues' section:
Hand tools…
The mattock was once a medieval weapon of war. When you use an implement like that you have around you a Circle Of Death of which you and others should be well aware. Do not enter the Circle Of Death! Practice common sense with all tools, and only use mattocks, garden forks, shovels etc. if you have appropriate footwear on.
Not really your average DIY gardening advice. But that's what's so great about Permablitz.net crew. They tell it like it is, and make it fun, even while you get the seriousness of the point. You can feel the enthusiasm for what they do on every page.
And the best bit? All these guides are open source. Share and share alike. You can even access an editable version of each if you want to re-write it a bit for your specific climate or community's needs. Thanks, Permablitz crew for creating and sharing these…
>> Permablitz.net – organisers guides
Adam Grubb from Permablitz.net will be our super special guest teacher on our Urban Permaculture Design Course in Sydney come January 2012. Adam will be teaching urban permaculture design, open source permaculture and, of course, permablitz.
Absolutely related posts on Milkwood.net: