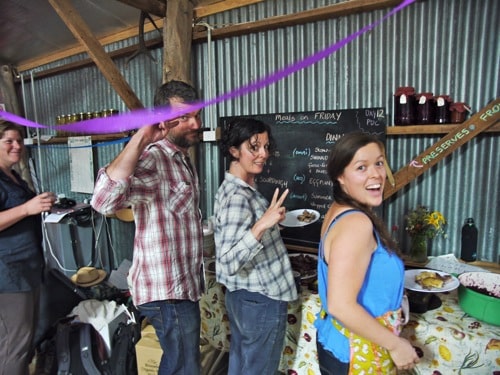 If you've done a Permaculture Design Certificate then I hope you got to have the customary PDC party at the end of it… these nights are unique and crazy and daggy and awesome, in equal measure. And they exist nowhere else in my life except in this context. I love them.
So here are just a couple of photos from our most recent PDC party at the Milkwood Farm woolshed. This crew of 30 students have just been through two weeks of intensive permaculture design theory and practicum. And they made it. So of course, the obvious next step is the limbo…
The thing i love most about PDC parties is that it's that 'make your own fun' thing that rarely happens elsewhere in life these days when you get a bunch people together… where else in life do 40 adults spontaneously perform for each other?
The party always takes the form of a concert – everyone on the farm has to do an act (ensembles encouraged, it speeds things up). And people come out with the most amazing things. Unexpected talents. Frequently hilarious. Beautiful performance.  Many belly laughs.
This was not by far our first woolshed PDC concert, but it is our first concert where i've had any photos to share that weren't just complete mush, thanks to the 'mood lighting'. So in honor of all past PDC students…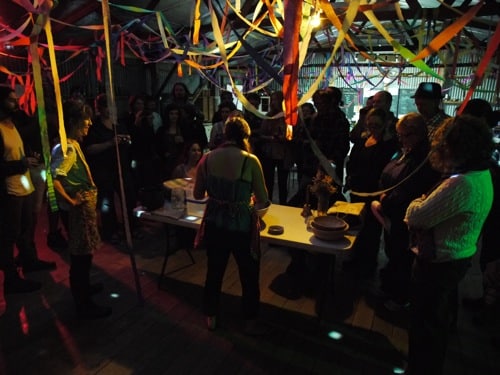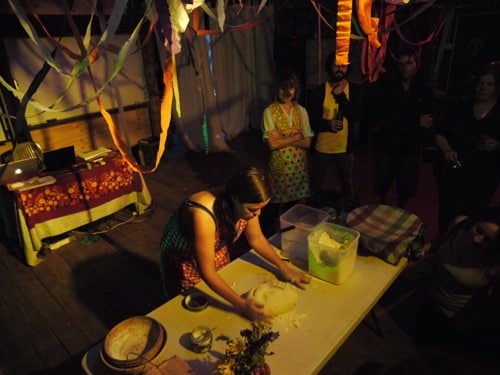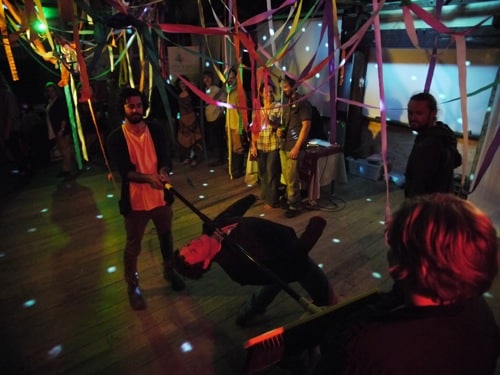 Thanks to whoever came up with the PDC last-night concert idea (I'm pretty sure it was Bill Mollison, but feel free to ratify or correct me)… it's an unexpectedly joyful way of consolidating a full-on 2 weeks of knowledge.
If you too would like to come to a PDC party, it's a simple affair. You just need to do a Permaculture Design Certificate first.
Big thanks to Floyd Chris Constable for the photos. And to all the PDC grads of Milkwood Farm, February 2012 – you are an amazing bunch of humans….