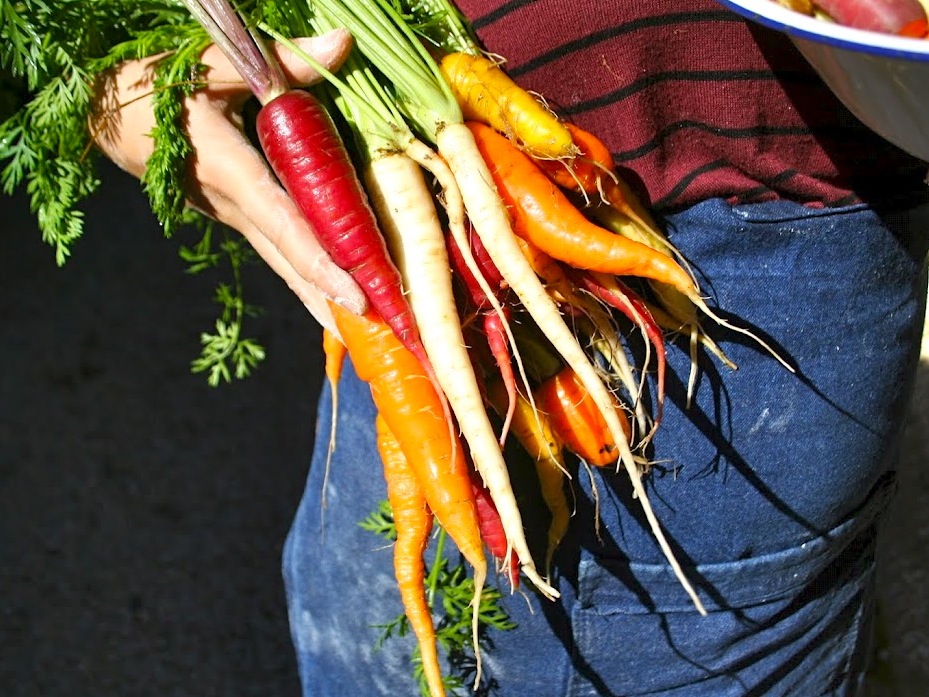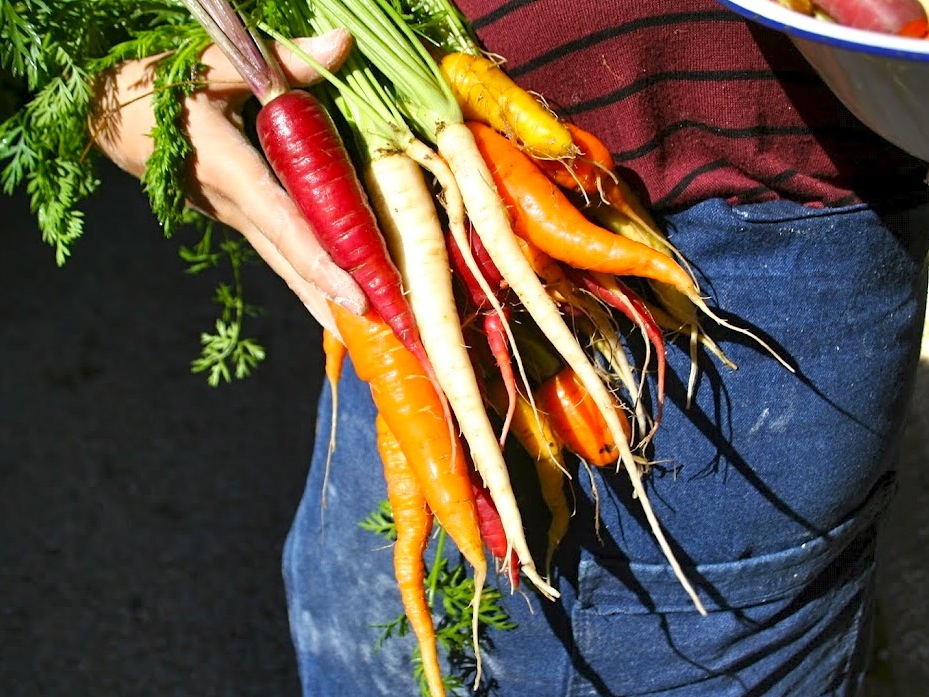 Carrots! Purple ones, orange ones, cream ones, yellow ones… they all make for rainbow salads, just at the point when the summer of colors coming out of the market garden is starting to wind down for winter…
So while we have a kind of anti-spring festival here in the southern hemisphere every Easter, we do have one thing that supposedly goes with bunnies, even if the hens have all decided to wrap it up for the year and stop laying…
All the chooks have decided to wind down for winter it seems, so our egg count is distinctly lower with each day. But hey, we've got carrots! And pumpkins and leafy greens and our friend's pork and a host of other Autumn lovelies to keep the festive cheer flowing.
Happy Easter everyone and, as Joel Salatin says, may all your carrots grow long and straight. Unless of course they decided to cuddle up, like a few of ours..
Big thanks to Stephen, Milkwood's resident market gardener (and Michael too), for growing such gorgeous carrots. And to Rose for making them even more scrumptious.