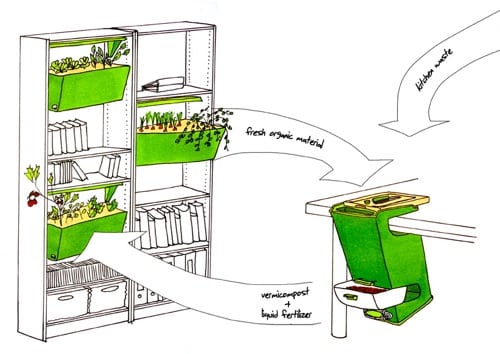 Ok perhaps I'm having a rabidly bright-green moment, but i rekon this artwork is pretty cool. An in-kitchen wormfarm, with built in chopping board! Nutrient cycling beneath the bench…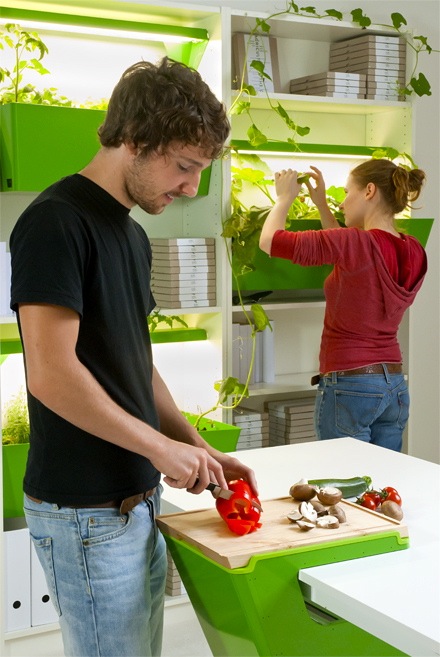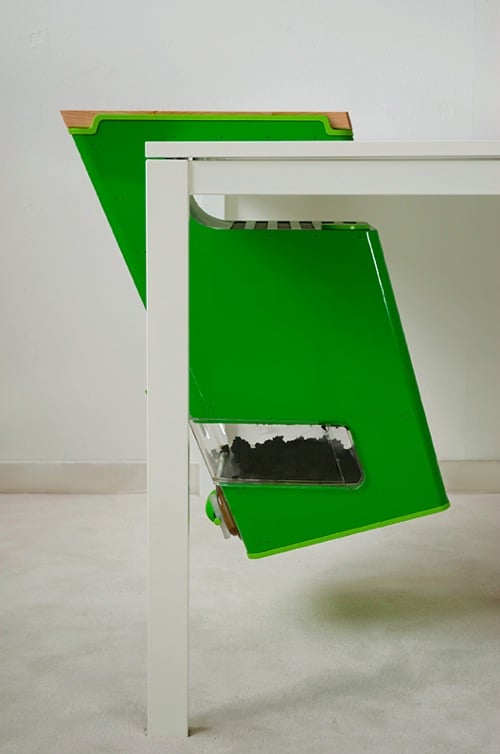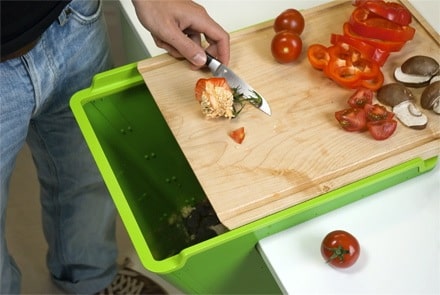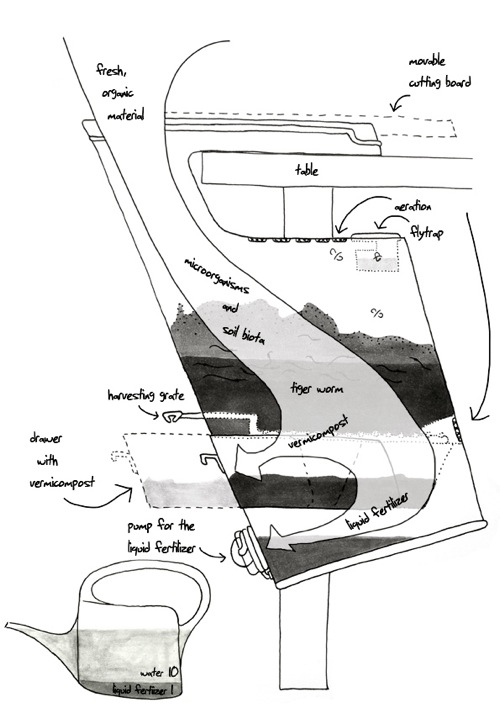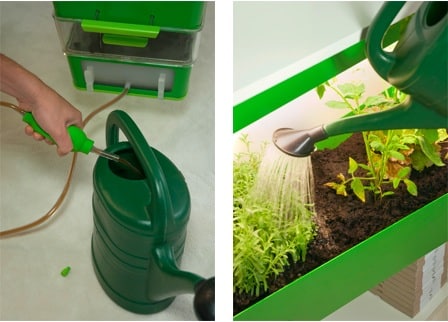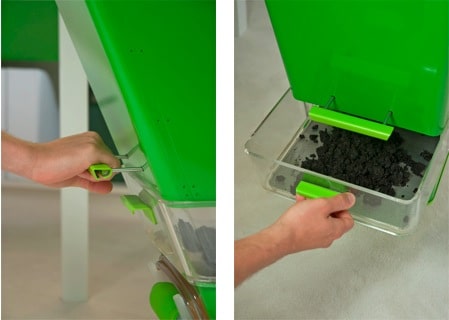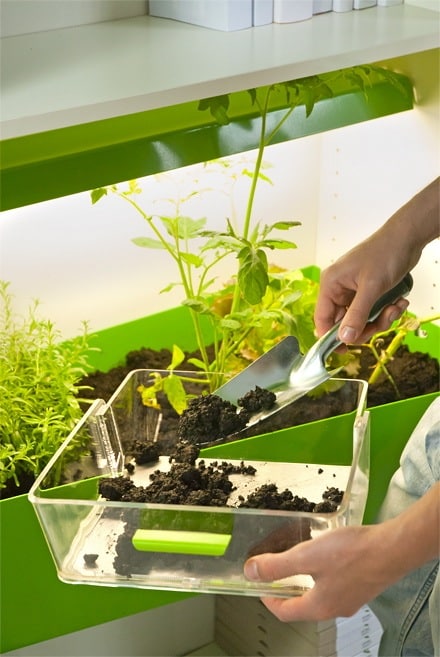 Yes, it's conceptual, but still… if I was an apartment dweller, I'd be considering building a DIY version based this concept (the worm farm part, anyway)!
The project is Parasite Farm by Charlotte Dieckmann. It was produced in collaboration with Nils Ferber and Alexander Giesemann took the photos.