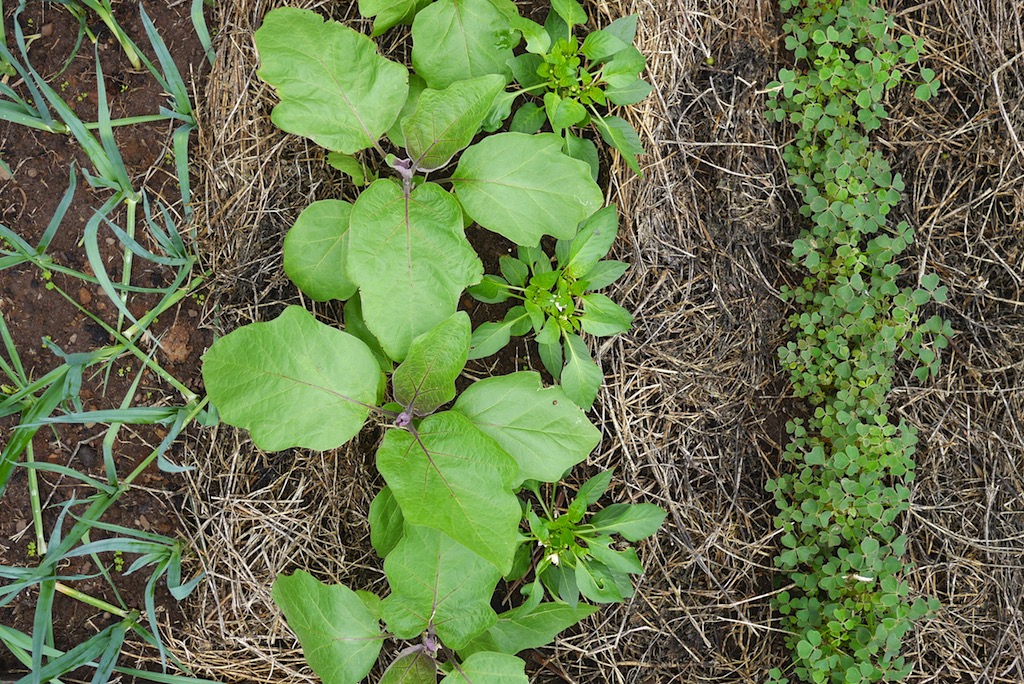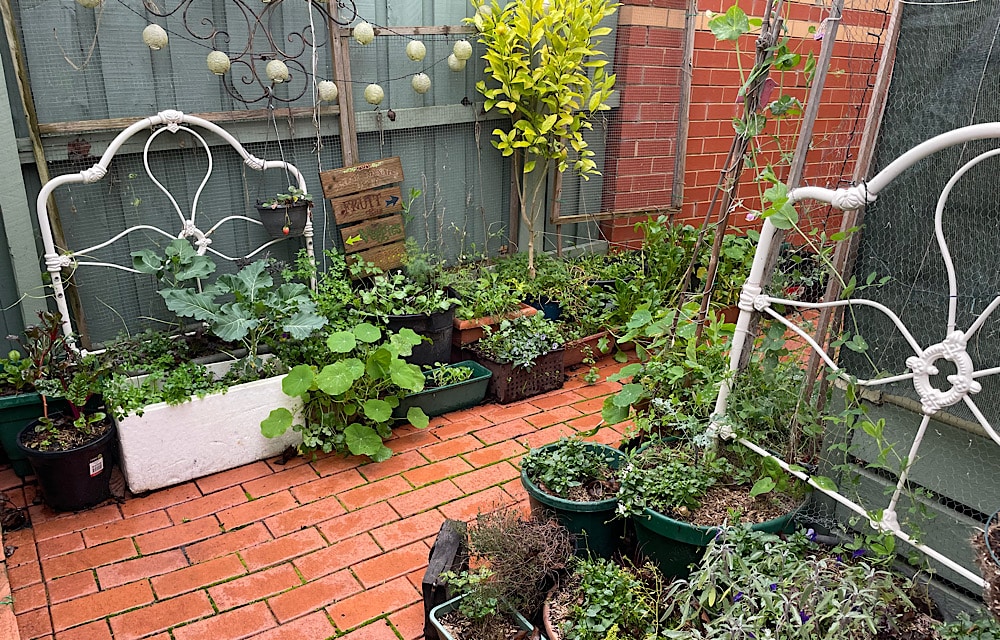 Growing your own food is one of the most life-affirming things you can do AND you get to eat delicious veggies as a result. And it's totally possible, even if you live in a small space or rental, or have a super-tight budget to work within.
To help get you started, Anna Matilda from The Urban Nanna is going to show you six simple things you can try right away, no matter where you live, to start to grow food while renting. Take it away, Anna…
Over the past 10 years, I've lived in eight different rentals – and in every single one of them, I've managed to grow some of my own veggies and fruit.
I don't attempt to grow everything I eat though. I live on my own, and between working and writing and running workshops and basic life admin, I don't have anywhere near enough time or energy for intensive food gardening.
But I definitely do want to grow some of what I eat – and I manage to do that using very little money and time, and all within the small courtyard of my rental property.
Essentially, I use permaculture thinking and design to inform my gardening processes – attempting to reuse and recycle wherever I can, stack functions, obtain as much of a yield or harvest as possible, and really get the most out of my small space.
Here are six ways of thinking and methods I always use, which might work for you, in your rental, too…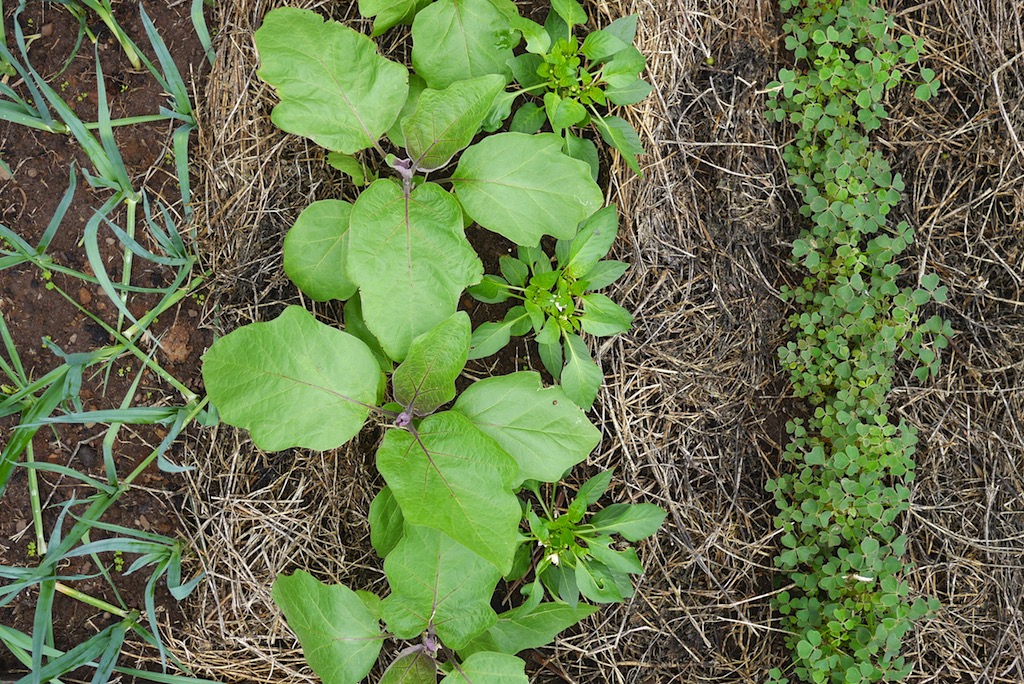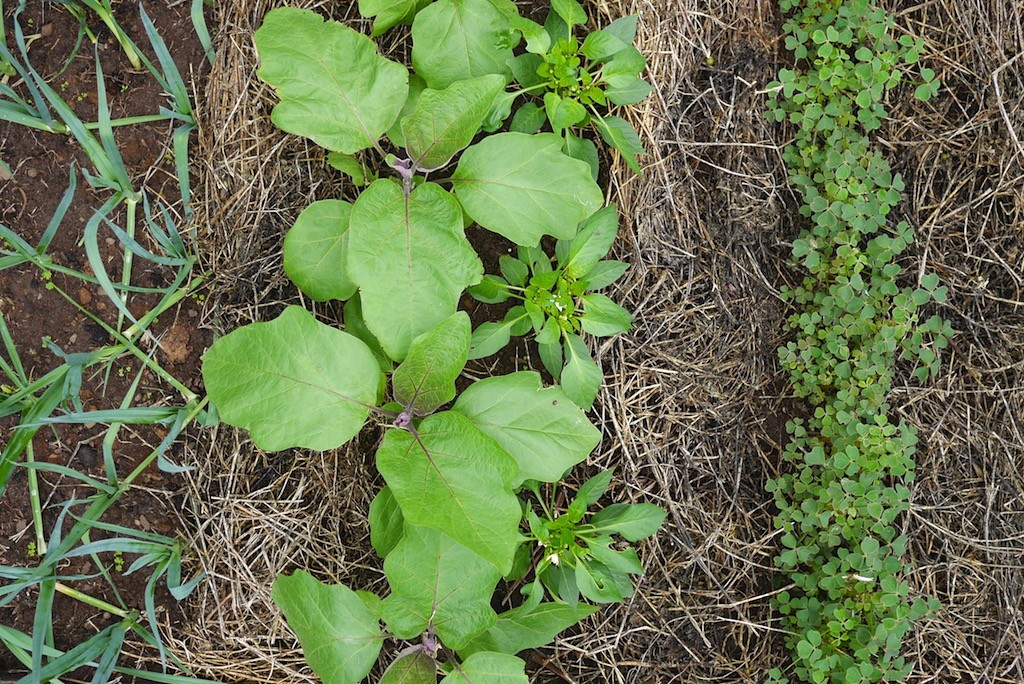 1. Be realistic about what you can actually commit to
If you know there isn't space for you to grow heaps, maybe focus on growing short-term, high yield crops such as lettuce, herbs, spring onions and radish.
If you work long hours and know you'll only get out in the garden once a month, don't plant things that need regular supervision.
If you know you'll be moving out in 6 to 12 months, maybe resist the urge to plant garlic and cabbage in the ground (both take ages to grow).
Don't plant out a whole load of seeds if you know you're going away and won't be able to care for them when they've sprouted.
Essentially, be honest with yourself about your capacity to actively care for growing plants. Apply self-regulation and accept feedback (permaculture principle 4). Don't overcommit. Plan well. And then garden strategically.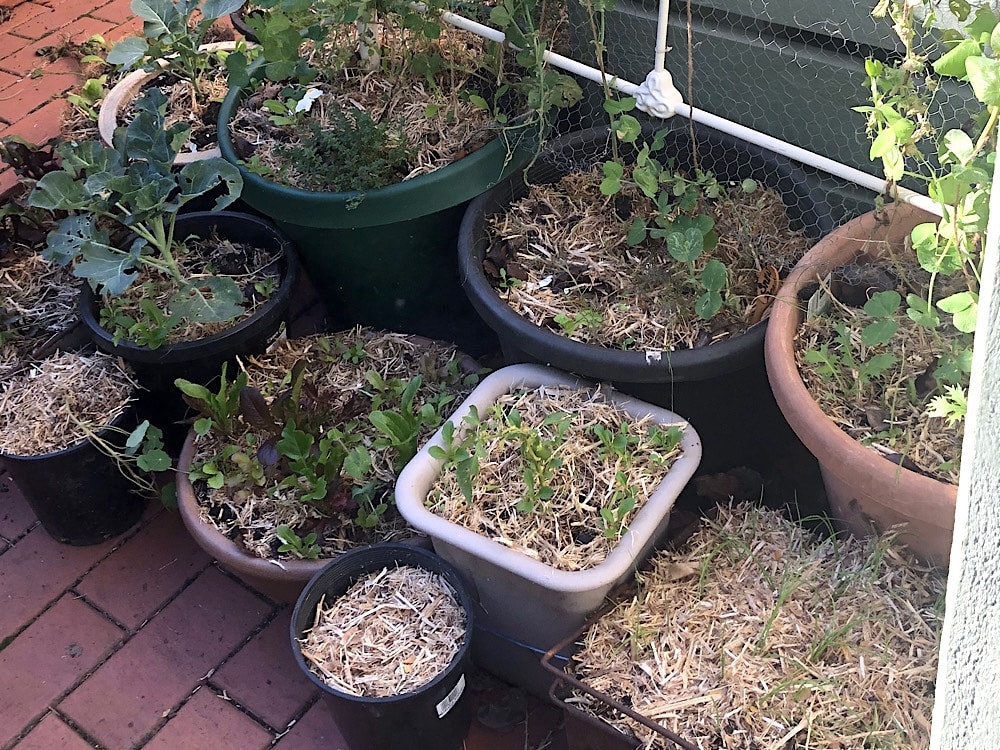 2. Consider growing your veggies in pots
Growing in pots is the best-ever solution to growing any long-term plants as a renter. I have an apricot and a medlar tree that have lived in five houses with me, and they both regularly fruit. I also have a thriving rhubarb collection and a few asparagus crowns too.
Keeping things in pots also means you can adjust your growing to suit the seasons more effectively than if you were using an in-ground bed.
It means you can plant things immediately after moving in, because you'll be able to move the pots if it turns out you picked a spot that the possums regularly get to, or that doesn't get enough sunlight.
Likewise, you can shift things around to suit the seasons: make use of the trapped thermal mass of a bricked courtyard in winter, and then move tender plants away before it becomes an oven in summer.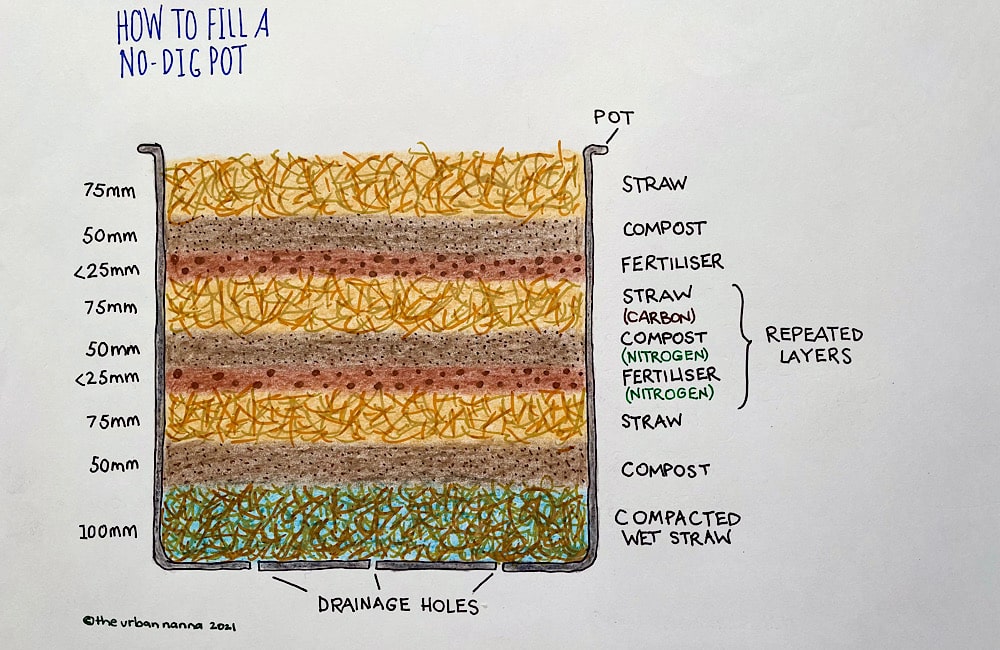 3. Use no-dig methods to create nutrient-rich soil for your veg
Whether you're looking at growing in pots or in a garden bed, the no-dig method of building soil is brilliant.
Unlike using commercially produced 'garden soil' (which is often filled with chemical nasties and ends up leached of nutrients within a few months), no-dig layers break down into a nutrient-rich soil that's full of beneficial beasties and bacteria, greatly reducing the need to add artificial feeders.
Learn more about growing food using no-dig layers in pots here, and here's some on no-dig layers in larger beds.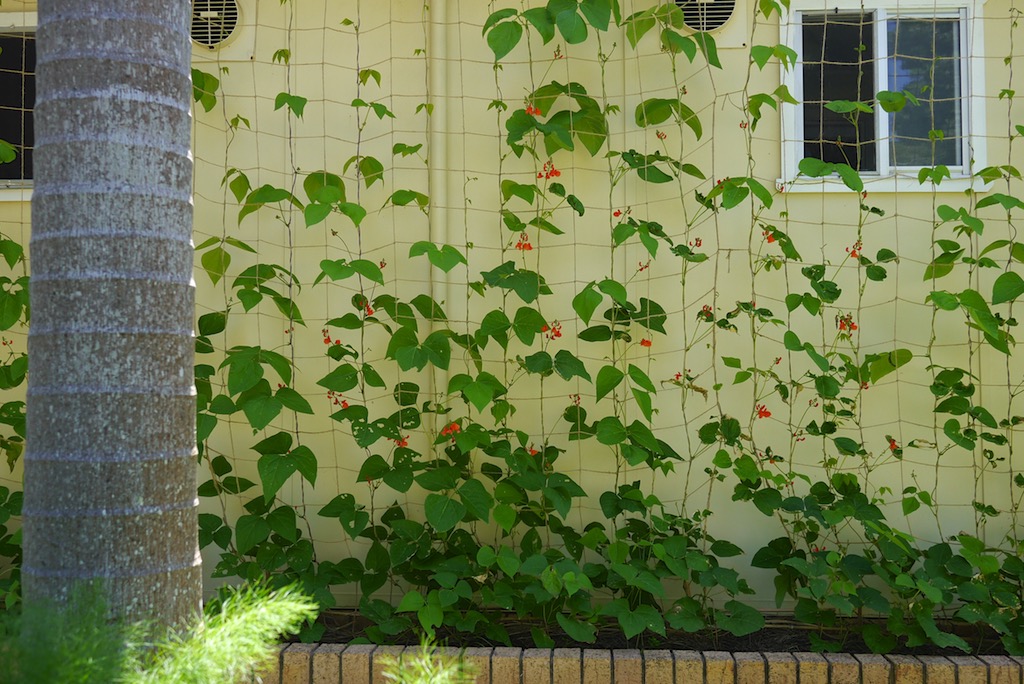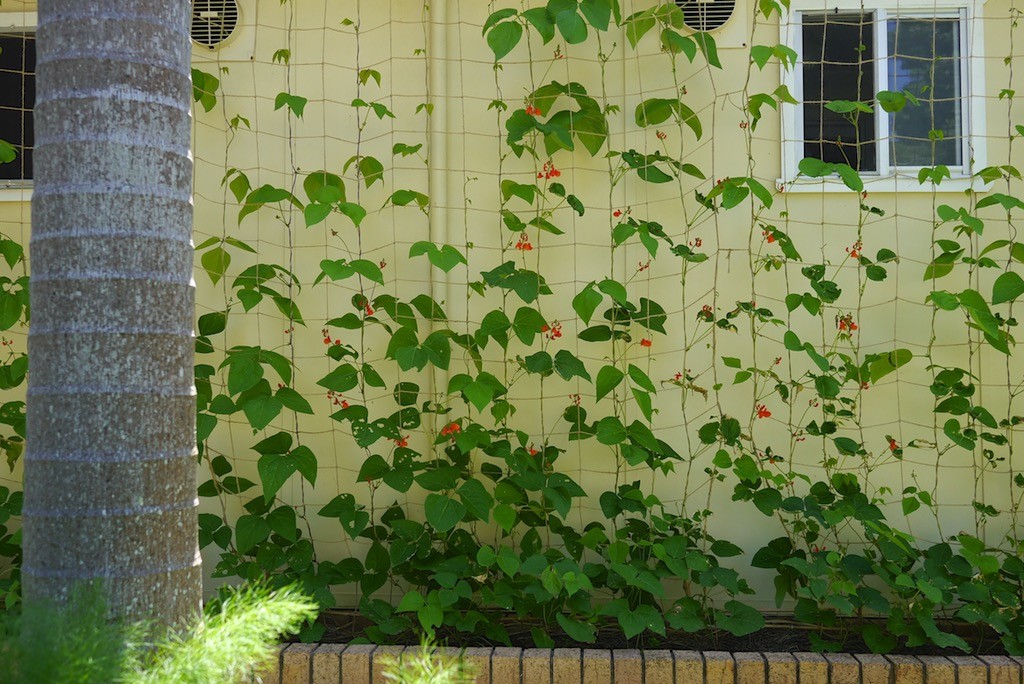 4. Use edges and go vertical
If you happen to have a driveway or communal area where there's a narrow verge of grass or soil, build up a few no-dig layers on top and plant some climbing plants.
Peas, beans, tomatoes, cucumber, tromboncino, all love a sheltered sunny spot so are great for this.
Use string, chicken wire or even bedheads to support their upward growth without damaging the fencing.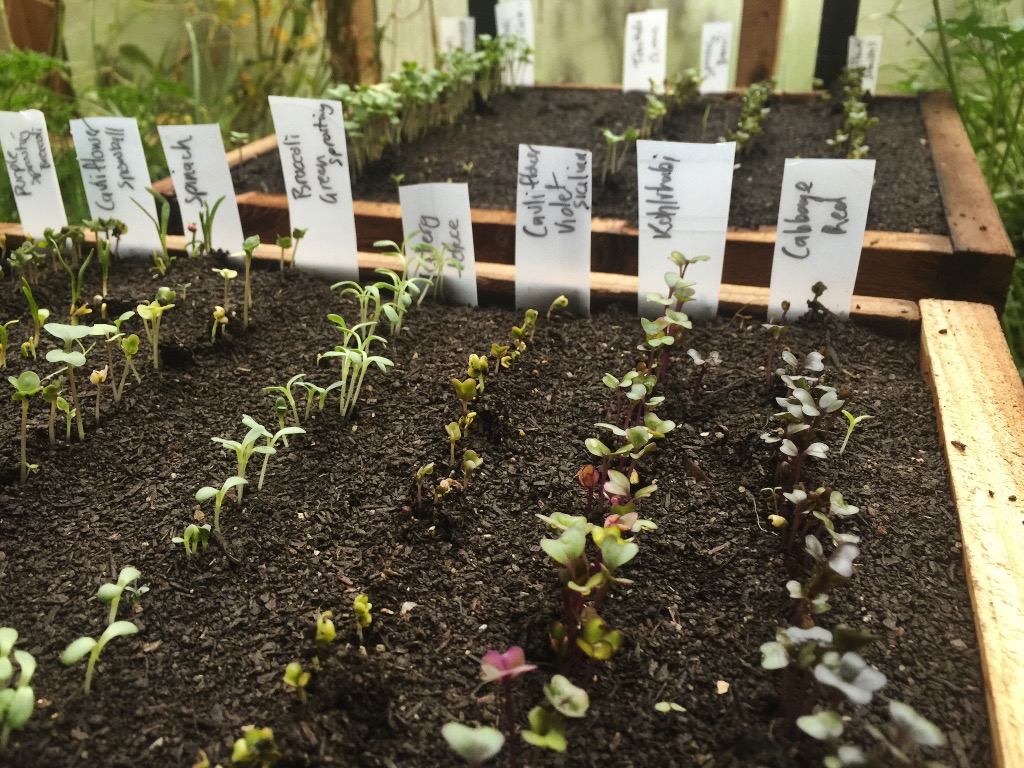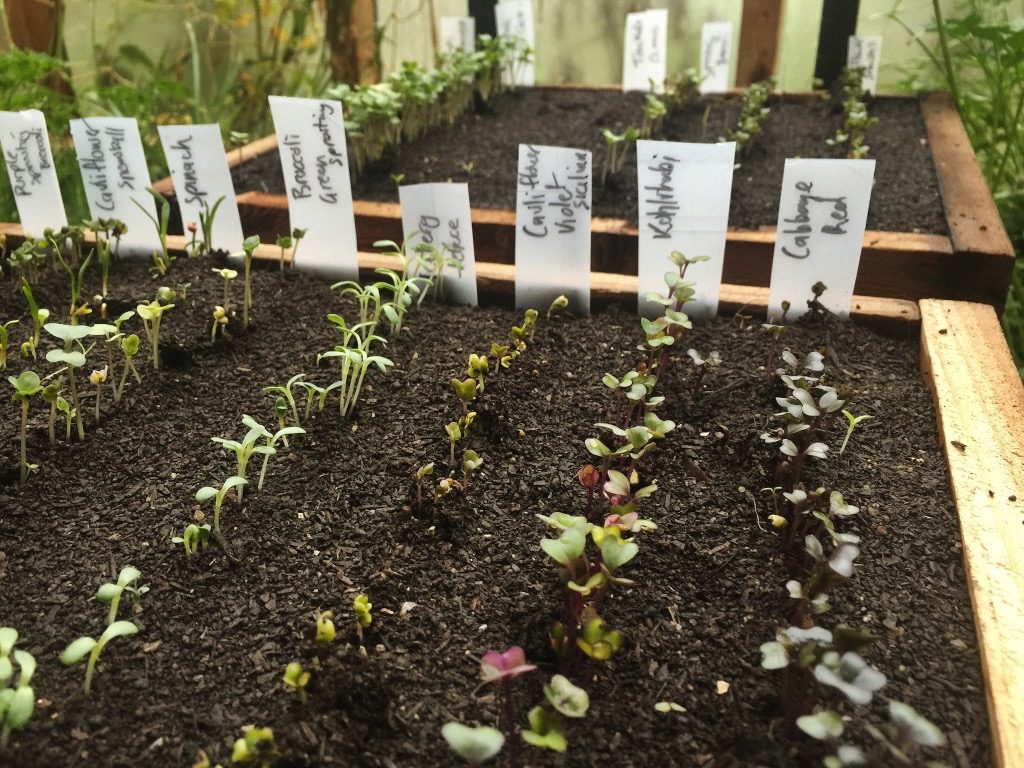 5. Have a go at growing your own veggies from seed
Growing from seed isn't too difficult – after all, plants have been doing it in spite of humans for millennia. And it's a heck of a lot cheaper than buying seedlings. Start with something easy such as nasturtium, lettuce and broad beans, if you want some confidence boosting.
You don't need special equipment to grow seeds. Many are happy being directly planted in their pots or soil.
Some prefer to be raised more gently first, which you can do in any container of seed-raising mix with holes in the bottom. You can do this indoors (laundry or bathroom benches work well), or inside a clear plastic tub or greenhouse. Read the packet instructions to help guide you.
And don't forget to start saving seeds yourself.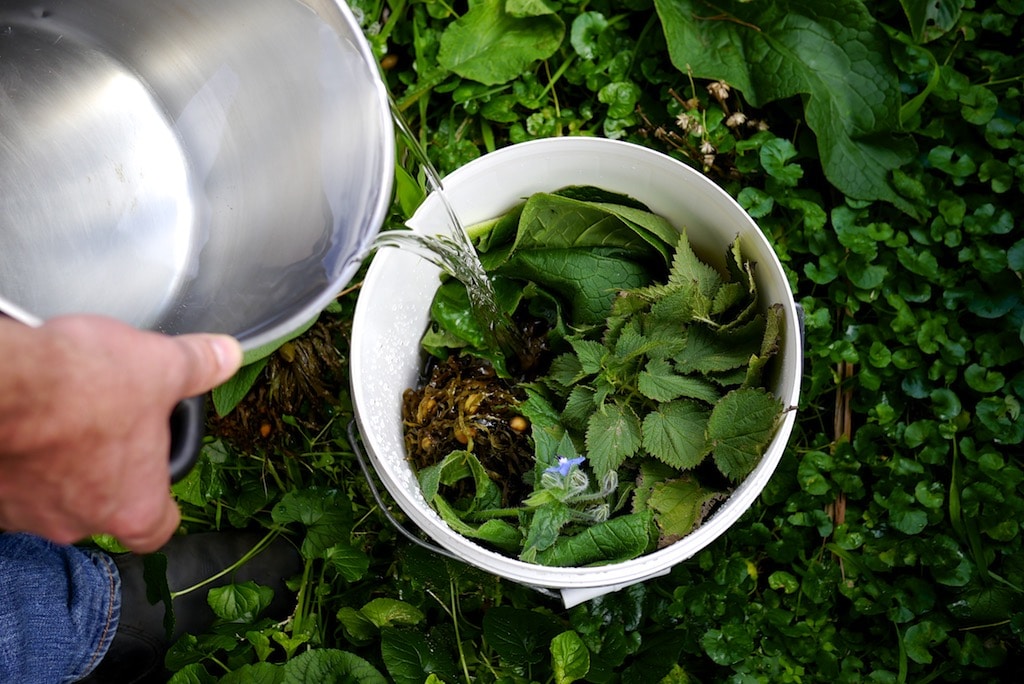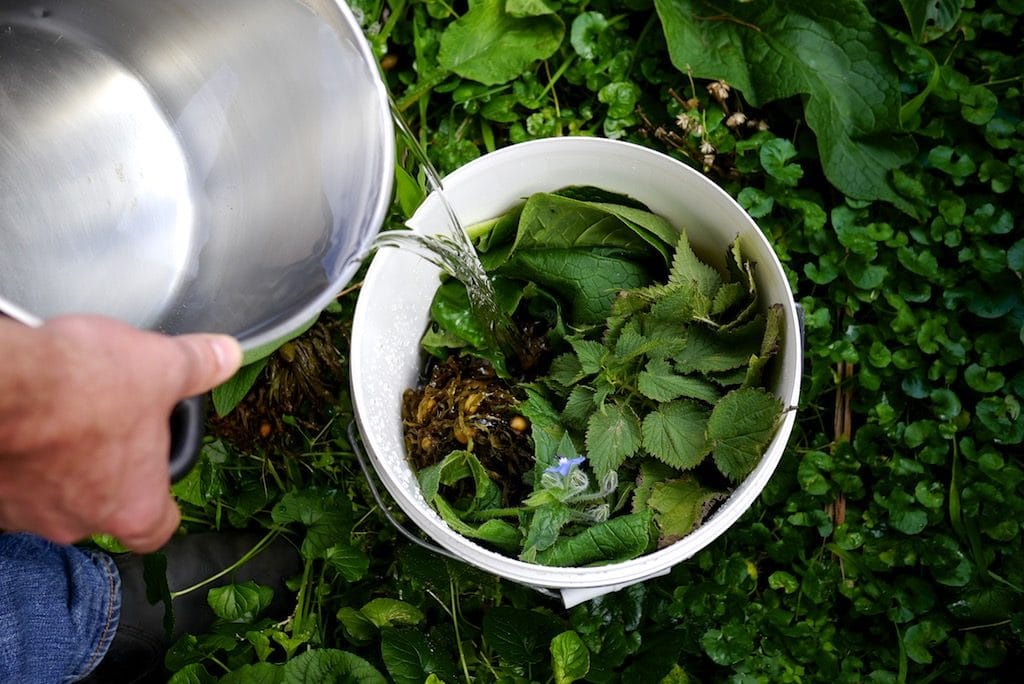 6. Make your own compost or worm tea or weed tea.
If you have the space, get a compost heap happening. It doesn't have to be a massive hot-composting system – I built up my system slowly by using modified 60-litre bins that I keep in a shady corner of the yard. This Composting Guide for Beginners has everything you need to know to get started.
If you don't have space for a compost system, maybe you can set up a small worm farm. It'll take care of lots of your food waste, and provide fertiliser for your garden.
And if you don't have room for that, maybe look into making your own fertiliser by making weed tea, or banana skin tea or simply by tipping tea leaves or coffee grounds into your veggie pots.
Whatever you choose, just aim at doing one thing that will help transform what would have been your waste into something that you would otherwise have bought wrapped in plastic from the garden nursery.
There's so much more to share, but hopefully this list helps encourage you to start permaculture living in your rental: it's totally doable if you start small and build on your successes. Remember – from little things, big things grow.
Resources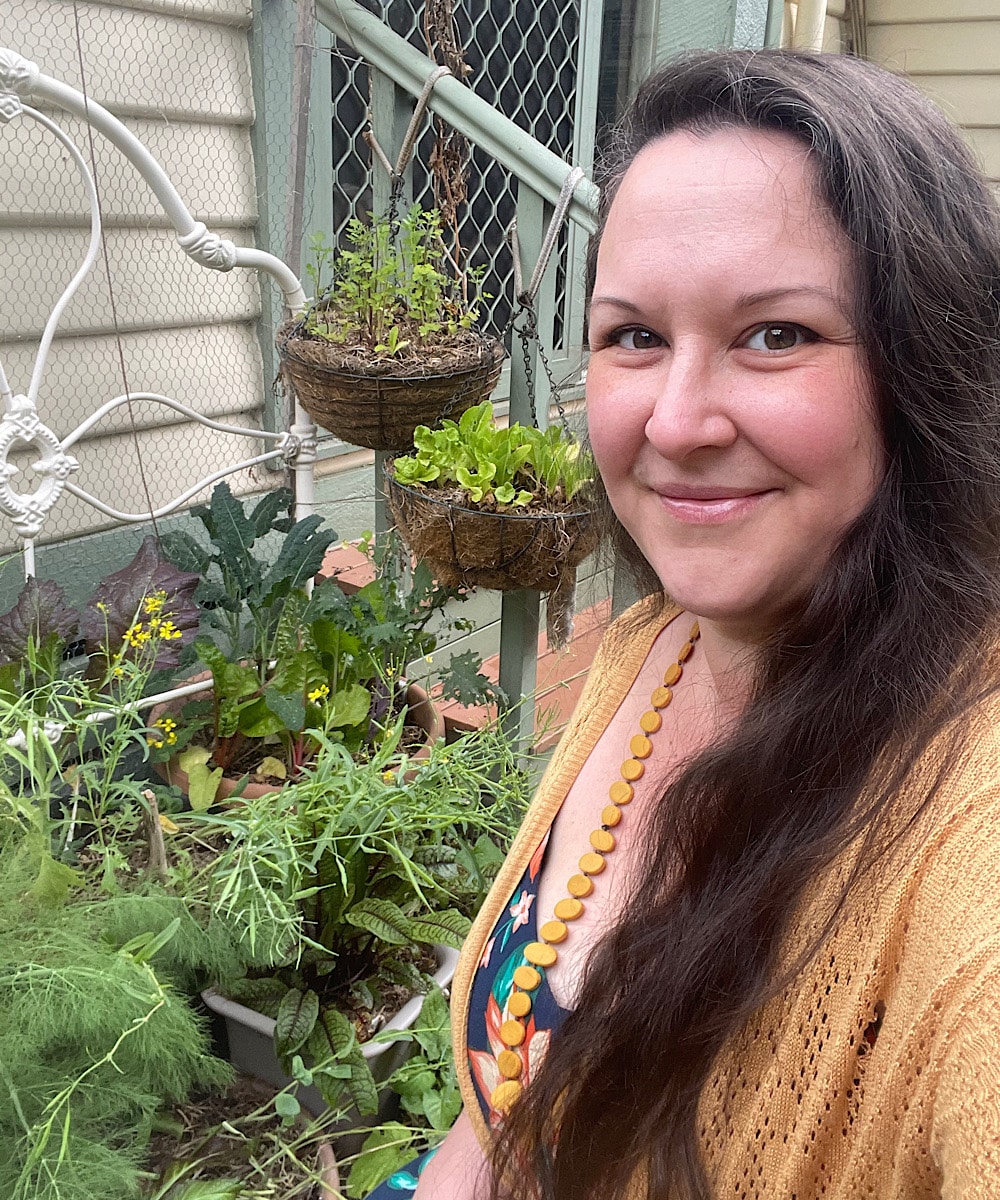 About the author: Firmly steeped in permaculture ethos, Anna Matilda – aka The Urban Nanna – showcases and teaches traditional skills, crafts and methods of sustainable living in the framework of the modern-day, unpredictable rental market. Find out more via the The Urban Nanna website and social media.