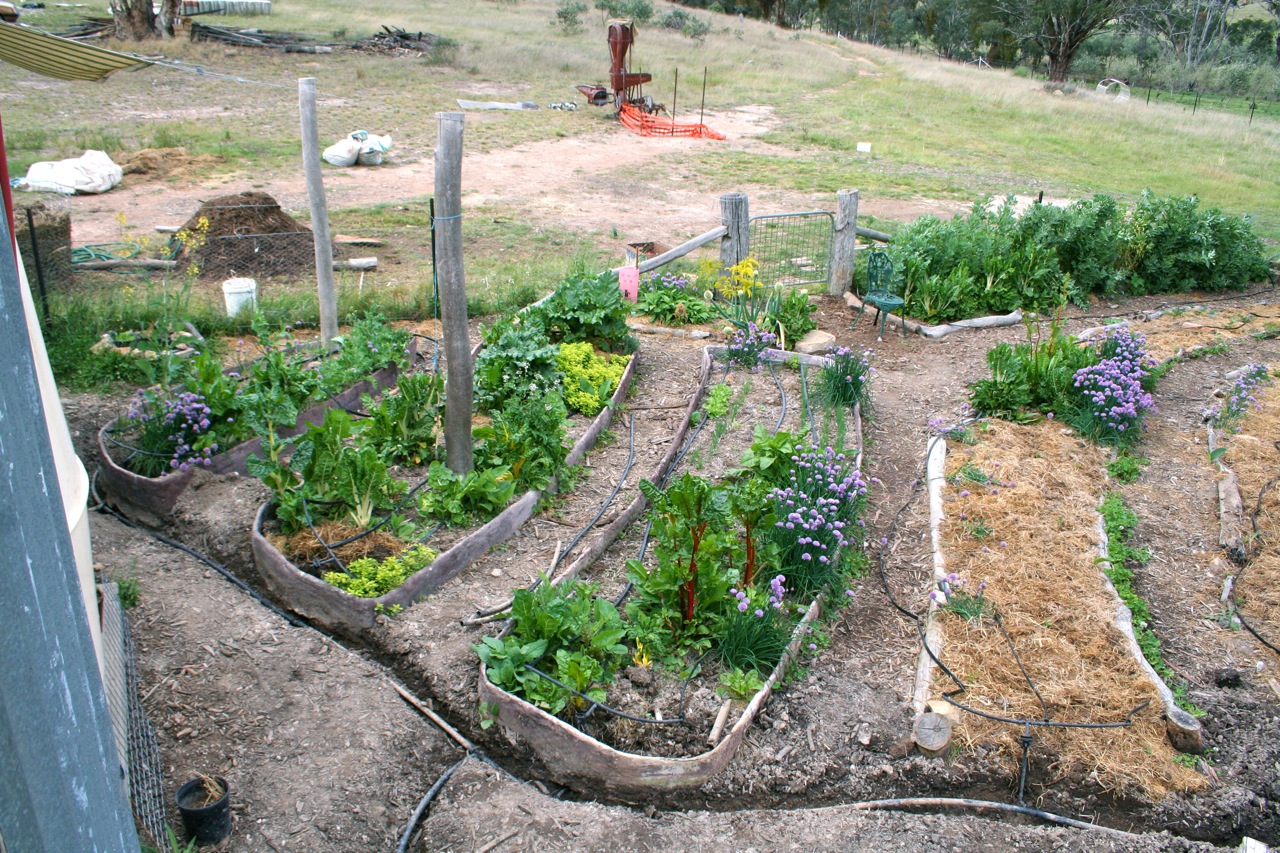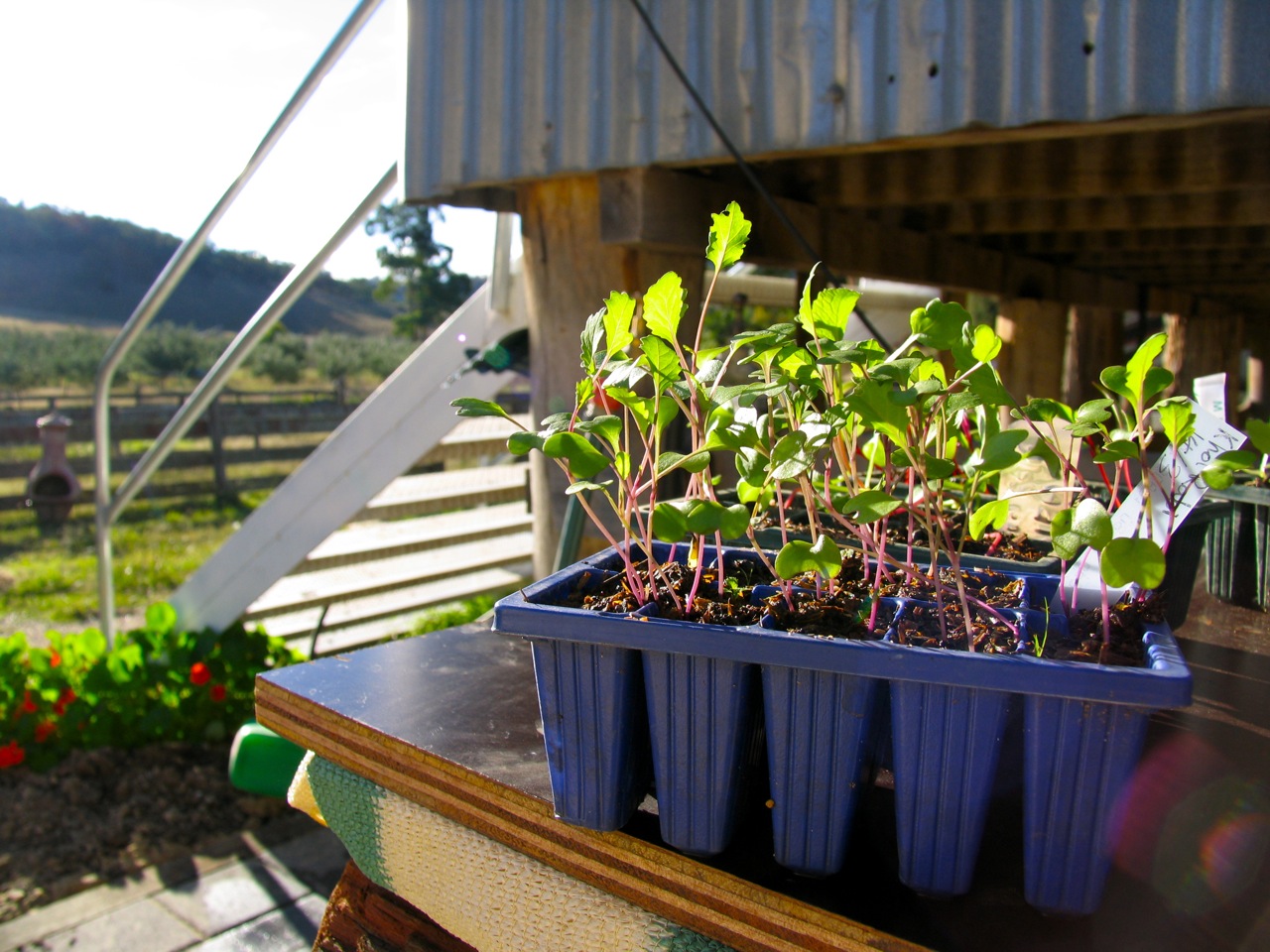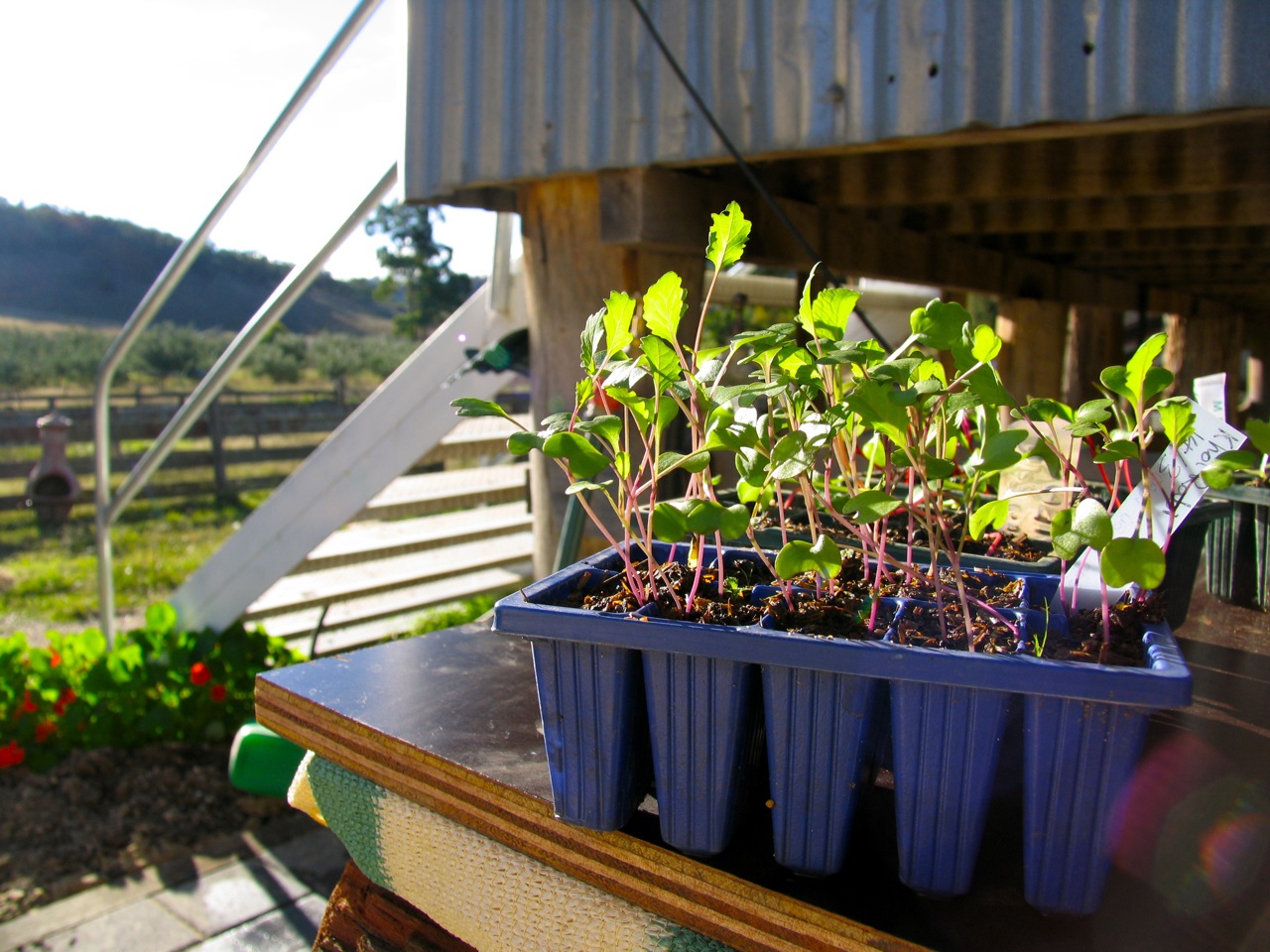 Anyone with compost worms knows how valuable the worm juice from their wormfarm can be as part of veggie growing. The trick is remembering to add it, and having a good method of applying it.
Last year Nick devised a way to passively add worm juice into our kitchen garden irrigation supply, via a rather clever little DIY setup.
So there you have it. A simple way to introduce worm juice into your irrigation watering cycle, while recycling kitchen wastes and cycling nutrients back through our farm. This system has been in place coming up to two years now, with no problems and lots of garden benefits. Pretty cool, eh?
We call it vertigation – a permaculture combo of fertigation (adding fertilizer to the irrigation line) and vermiculture (ie wormfarming).
We're planning to add another system like this to the market garden in spring, to further increase the fertility down there as well.
>> More about Nutrient Cycling at Milkwood Farm
>> More about Appropriate Technology at Milkwood Farm
Cheers to Stephen Couling for some of the above process photos, and to Floyd Constable for the final shot.