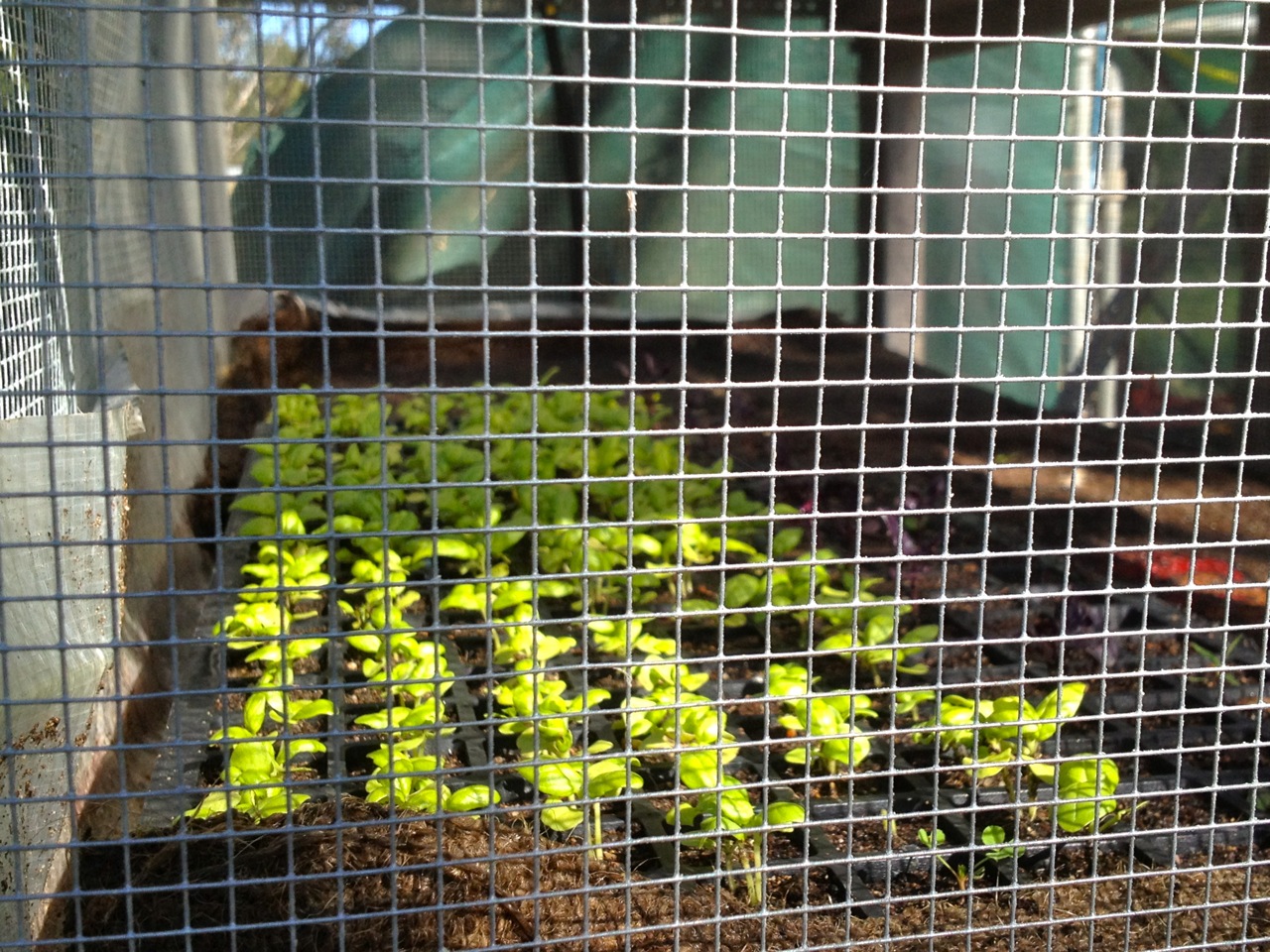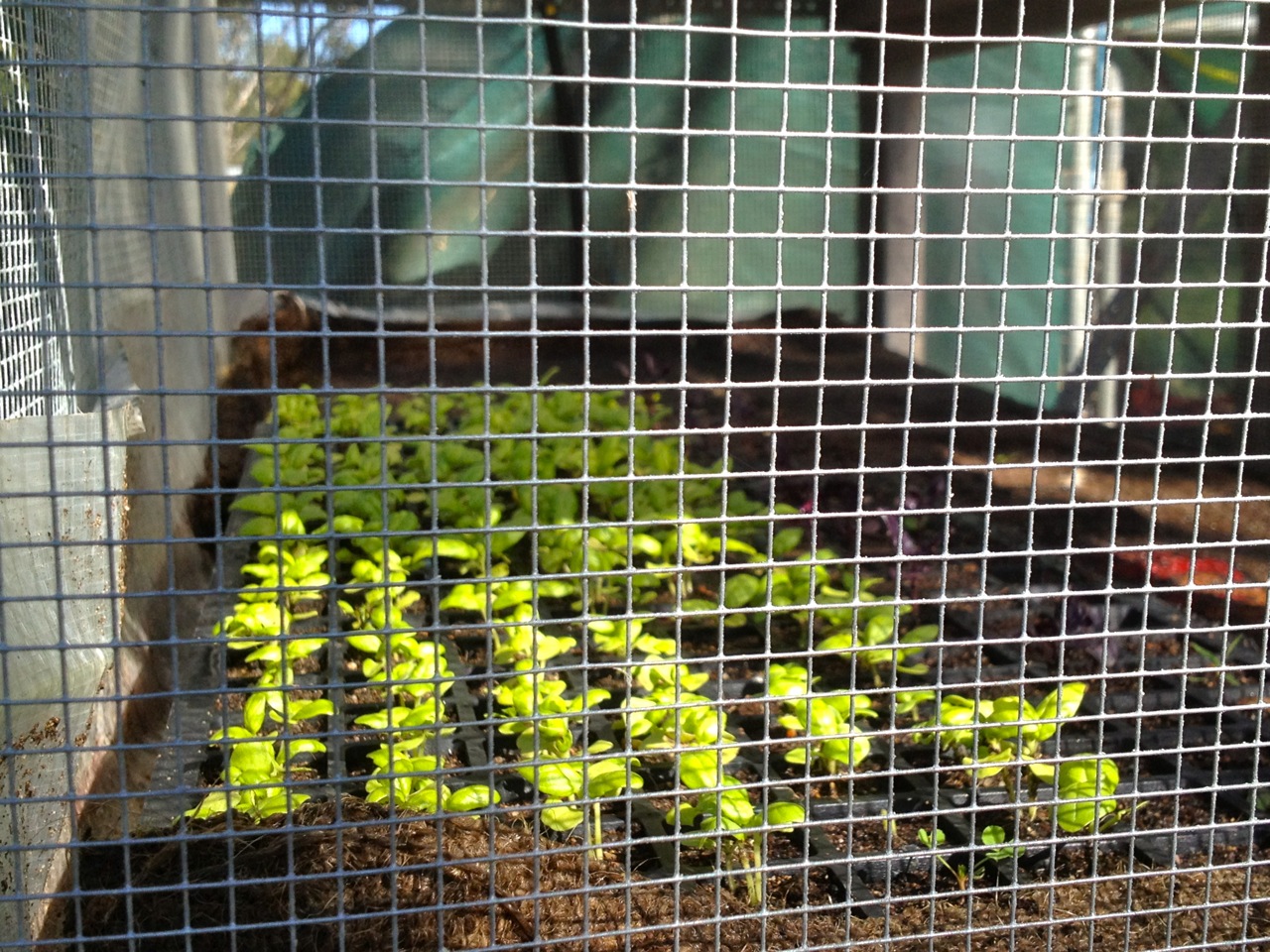 If you are a pak-choi seedling and you live at our farm, you face certain challenges in life. Even before you get planted in the garden and battle the delights of our climate, things are risky. Especially in early spring, when Mumma rats are hungry, and there is little lush greenery about.
As a luscious small green thing, coddled by time indoors and not dormant like everything else on the farm, our seedlings flap their axial leaves like beacons to hungry rodents, who, if they get a chance, will do what rodents do best: eat things.
The solution is a seedling rat-proof-house, re-purposed from steel shelving. It saves our spring seedlings from the jaws of rodents, and subsequently also prevents us swearing more than is proper.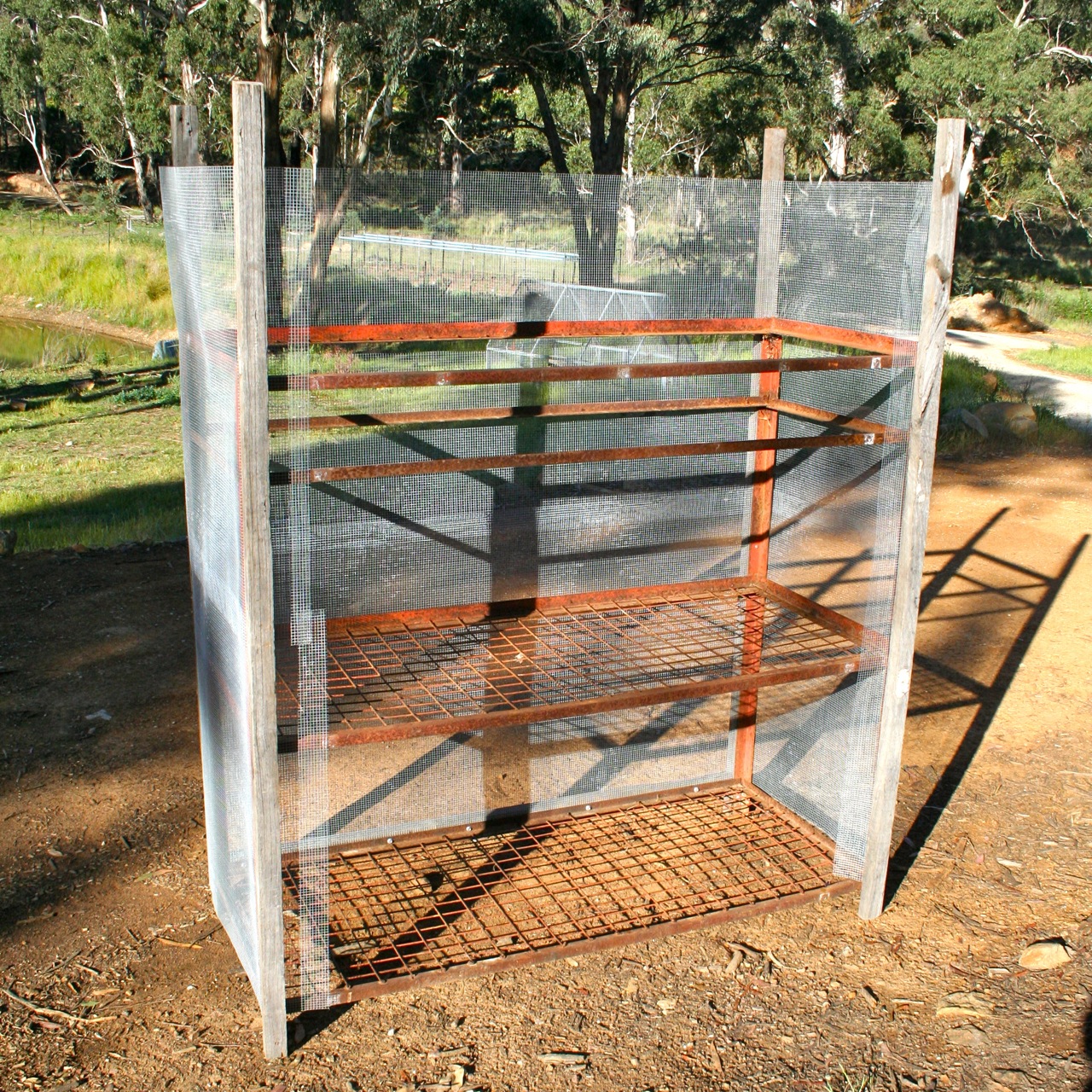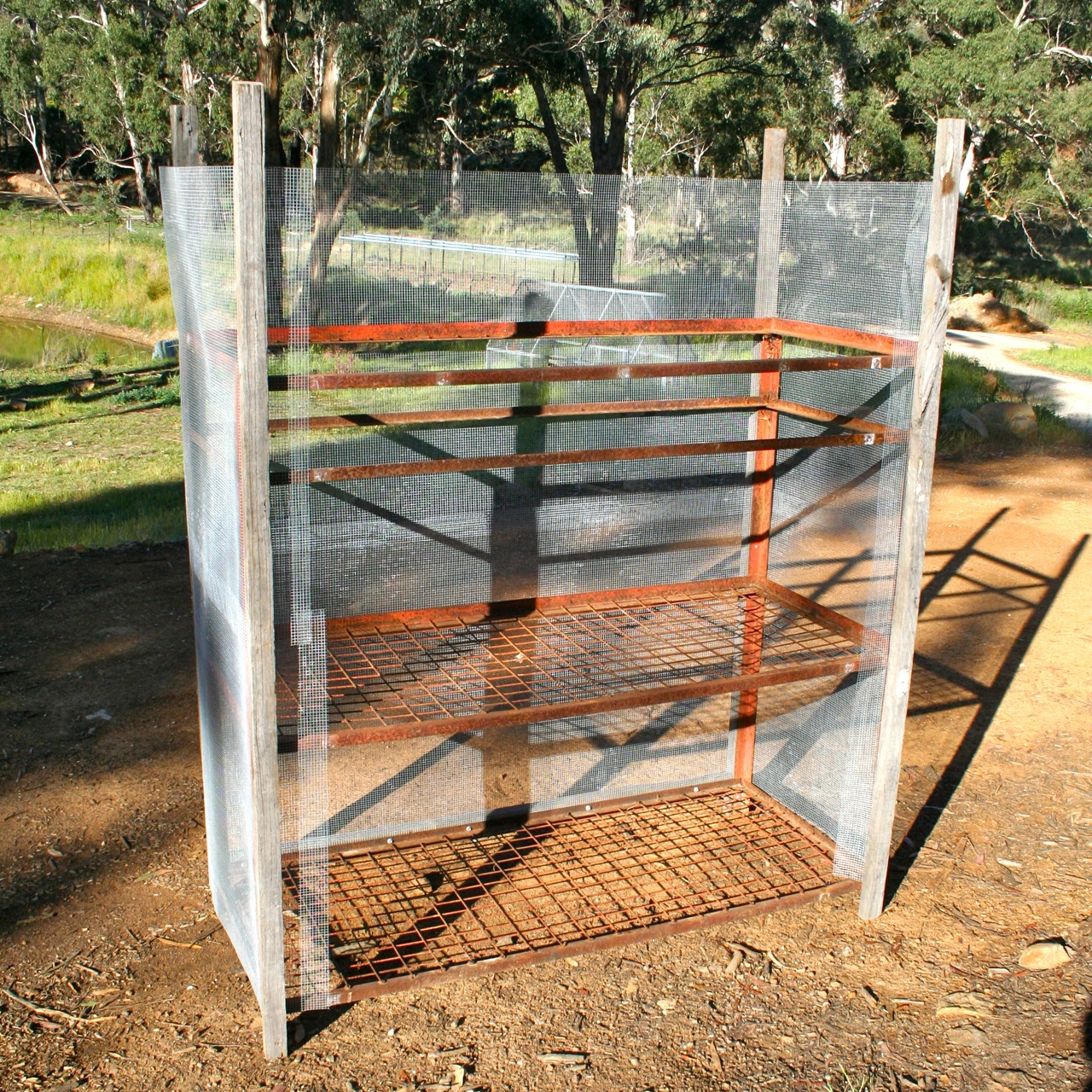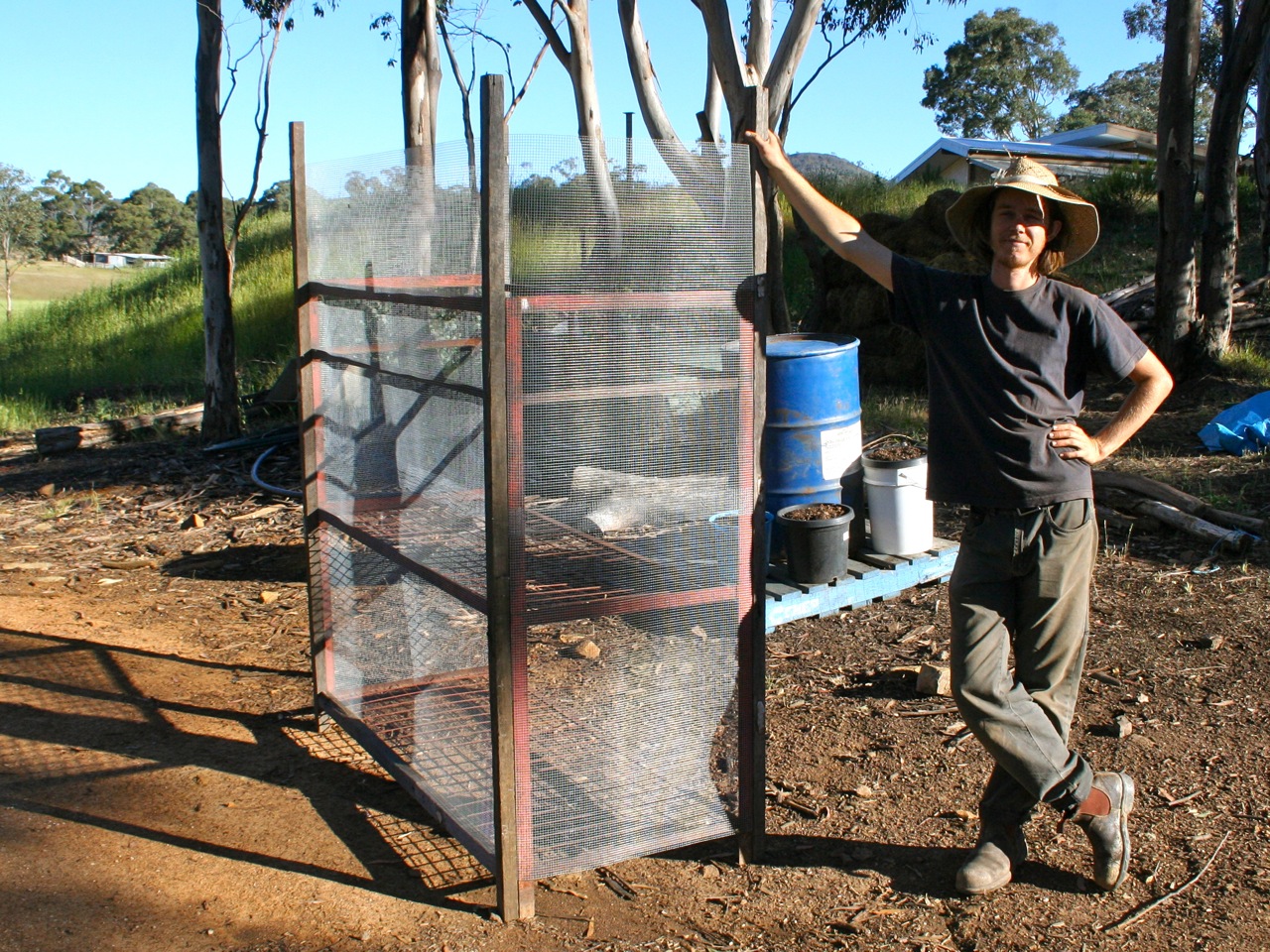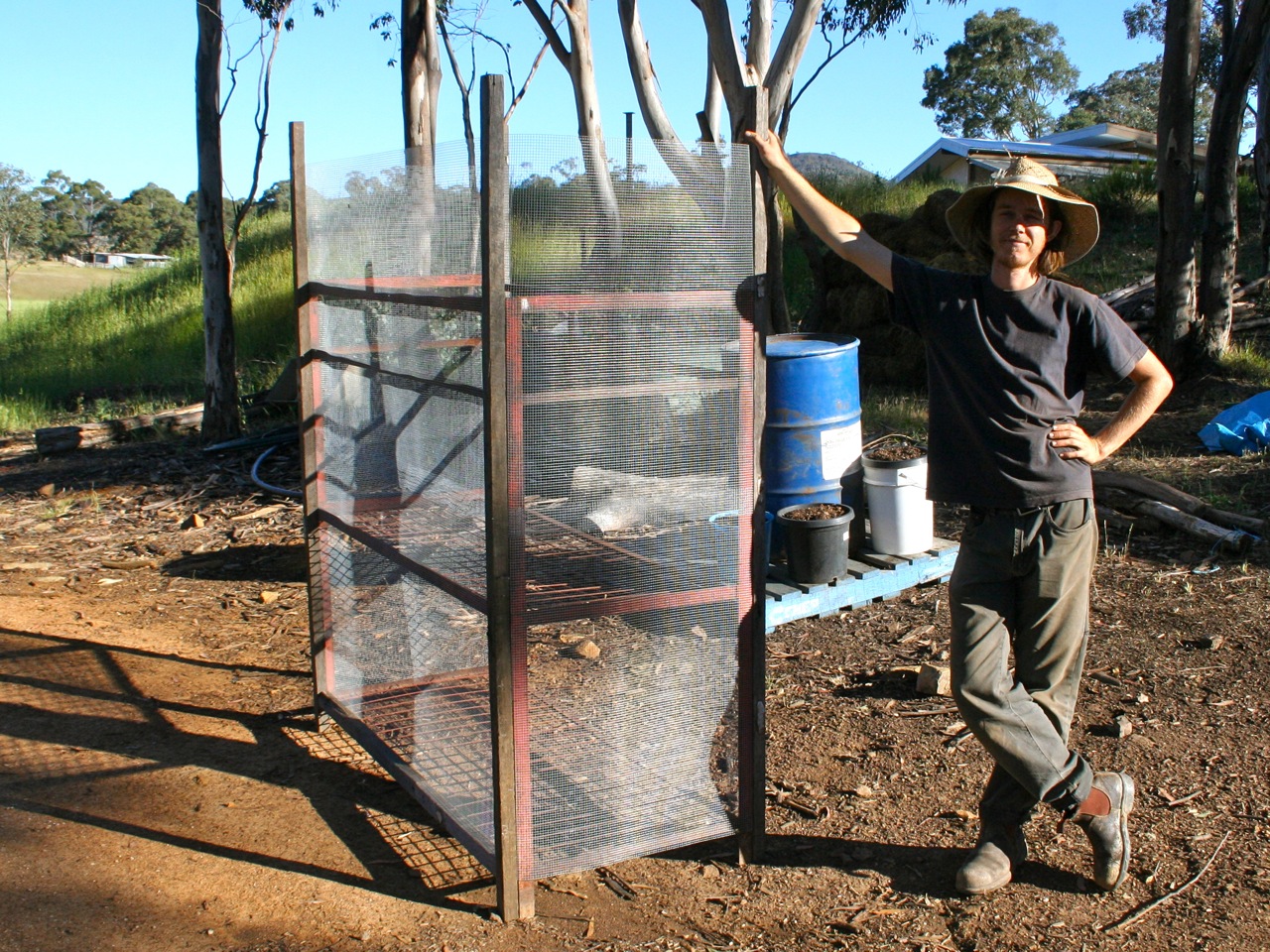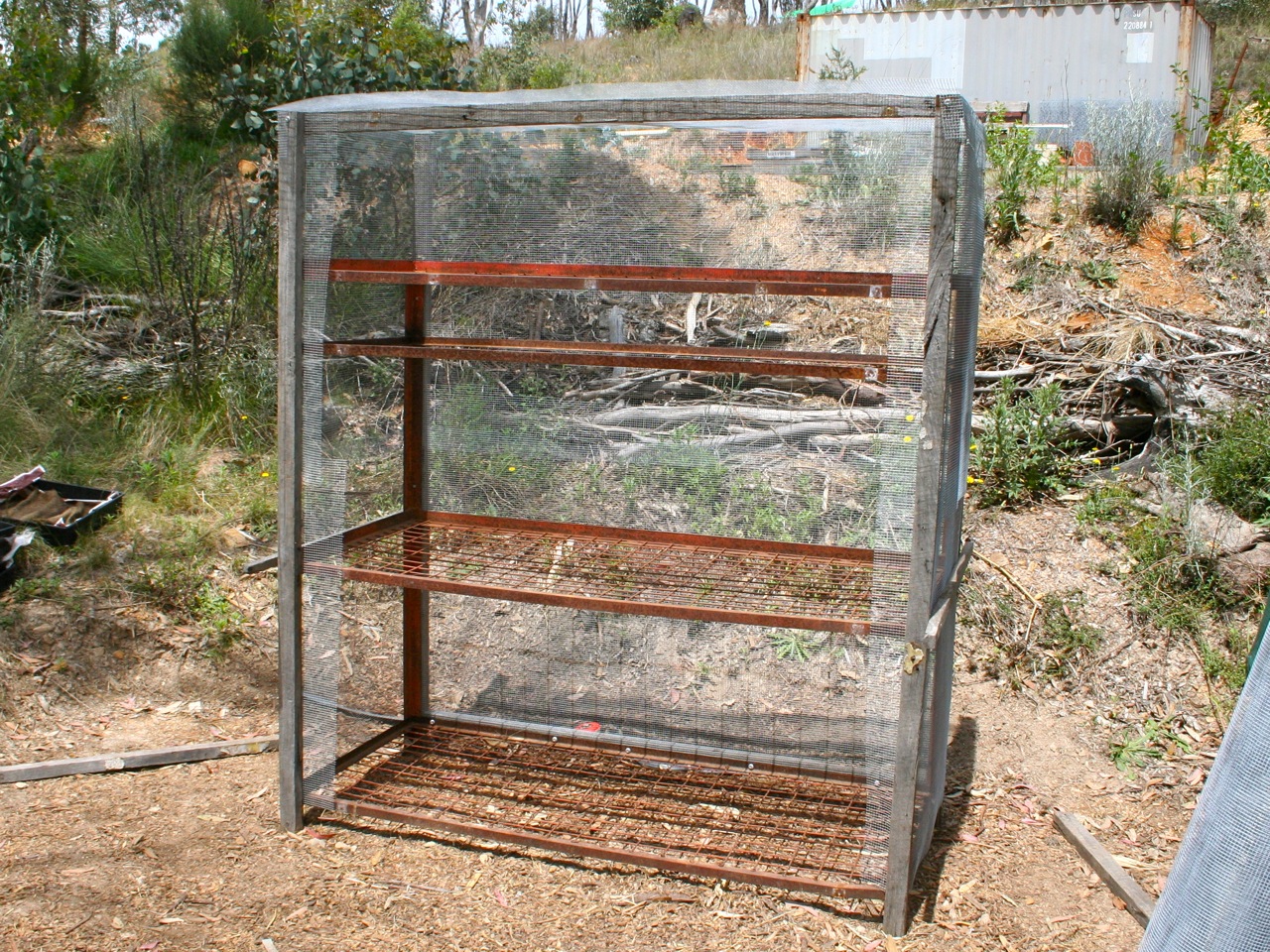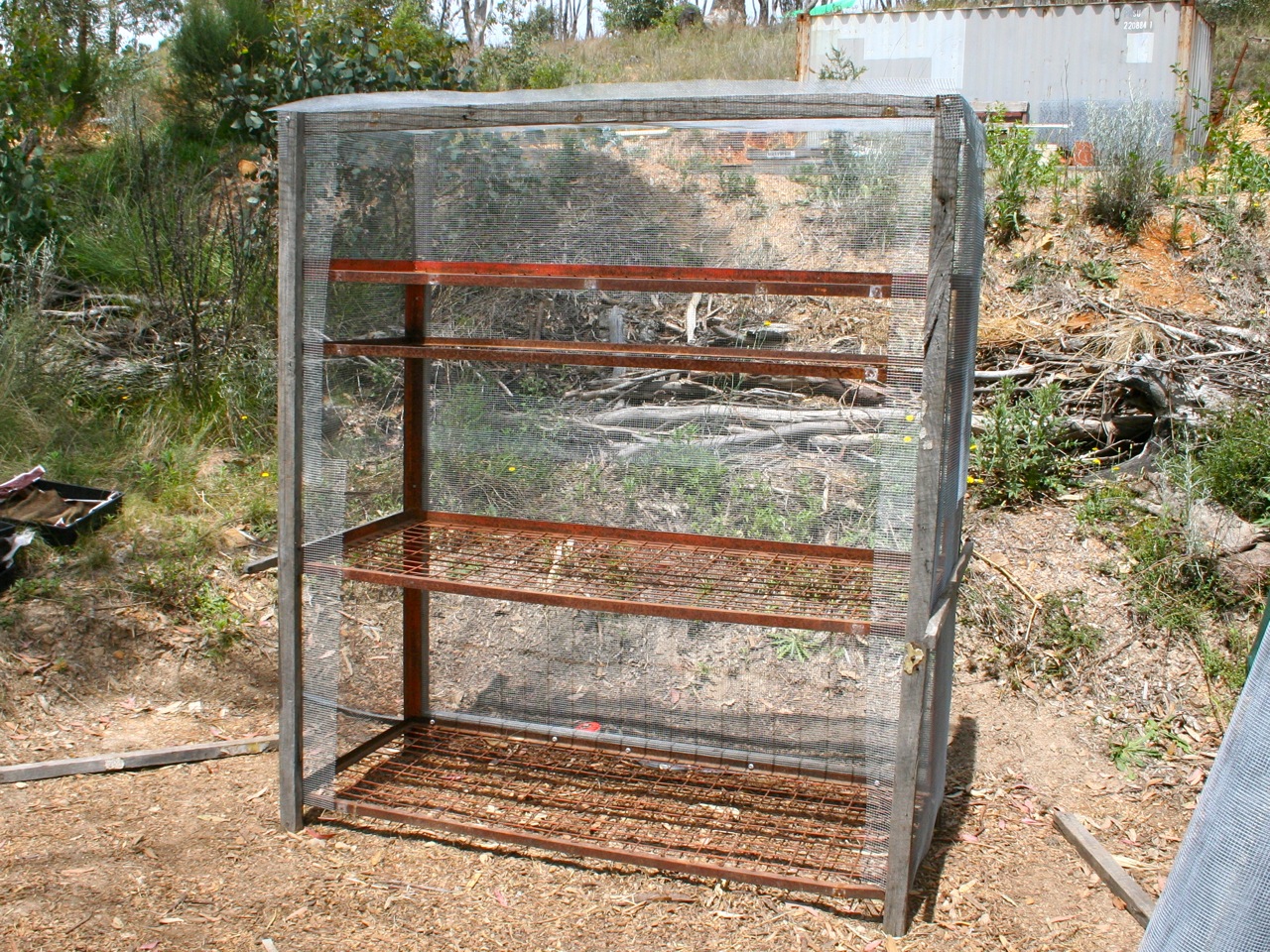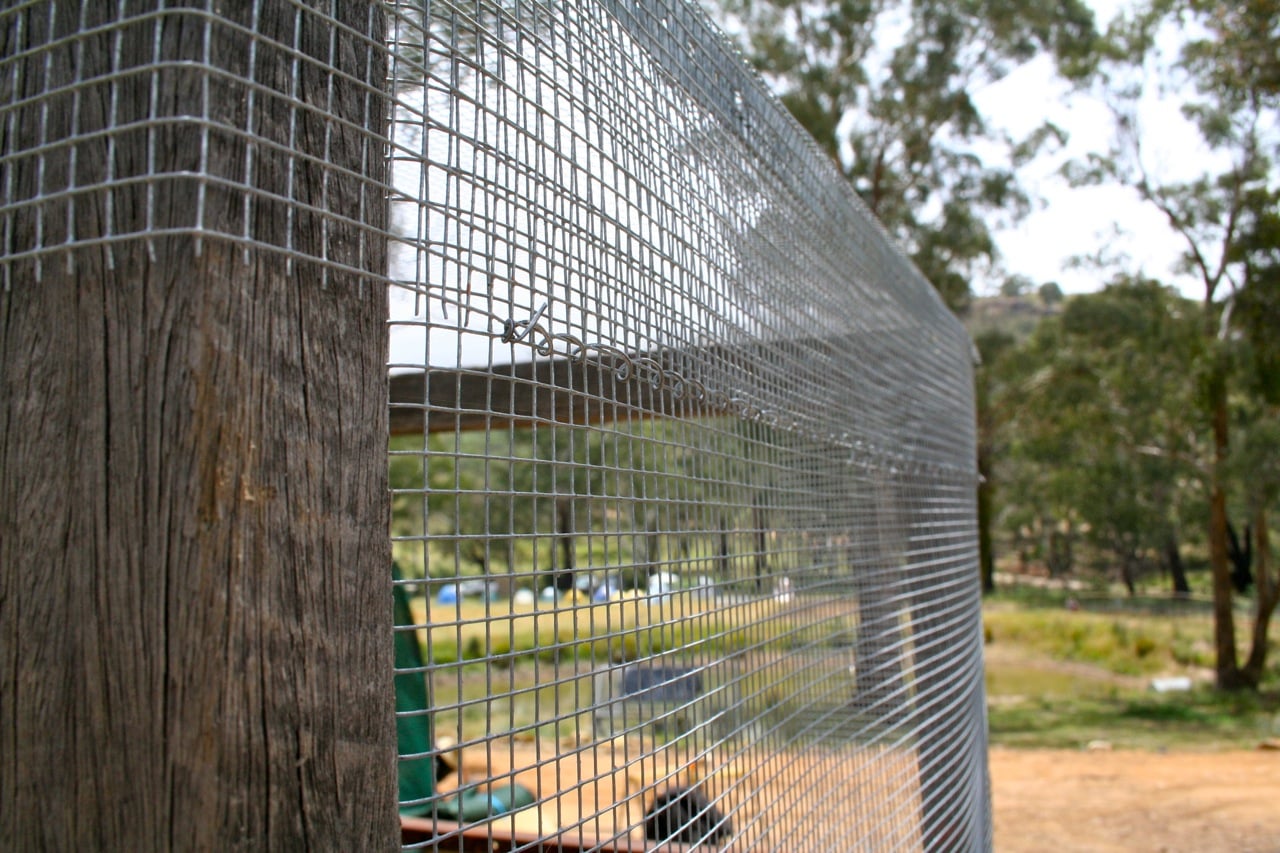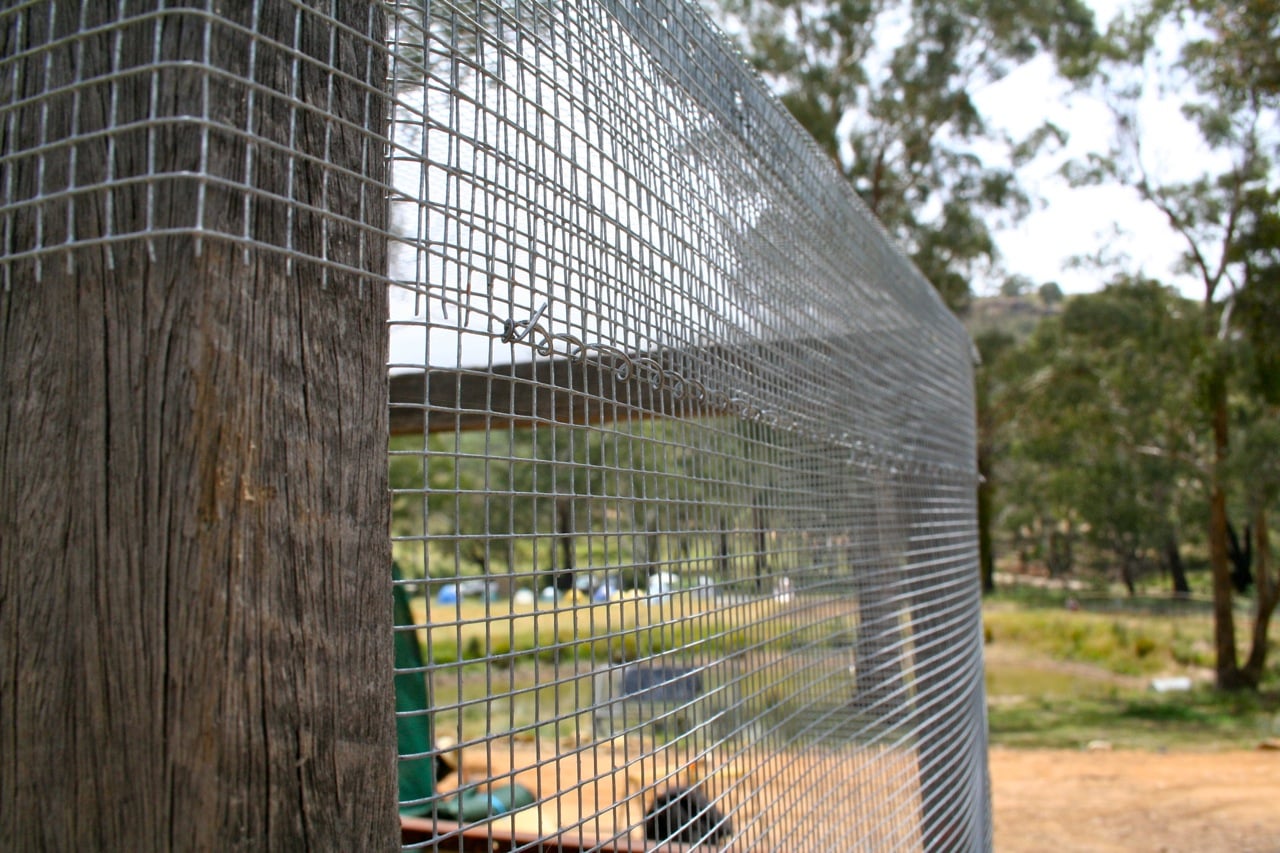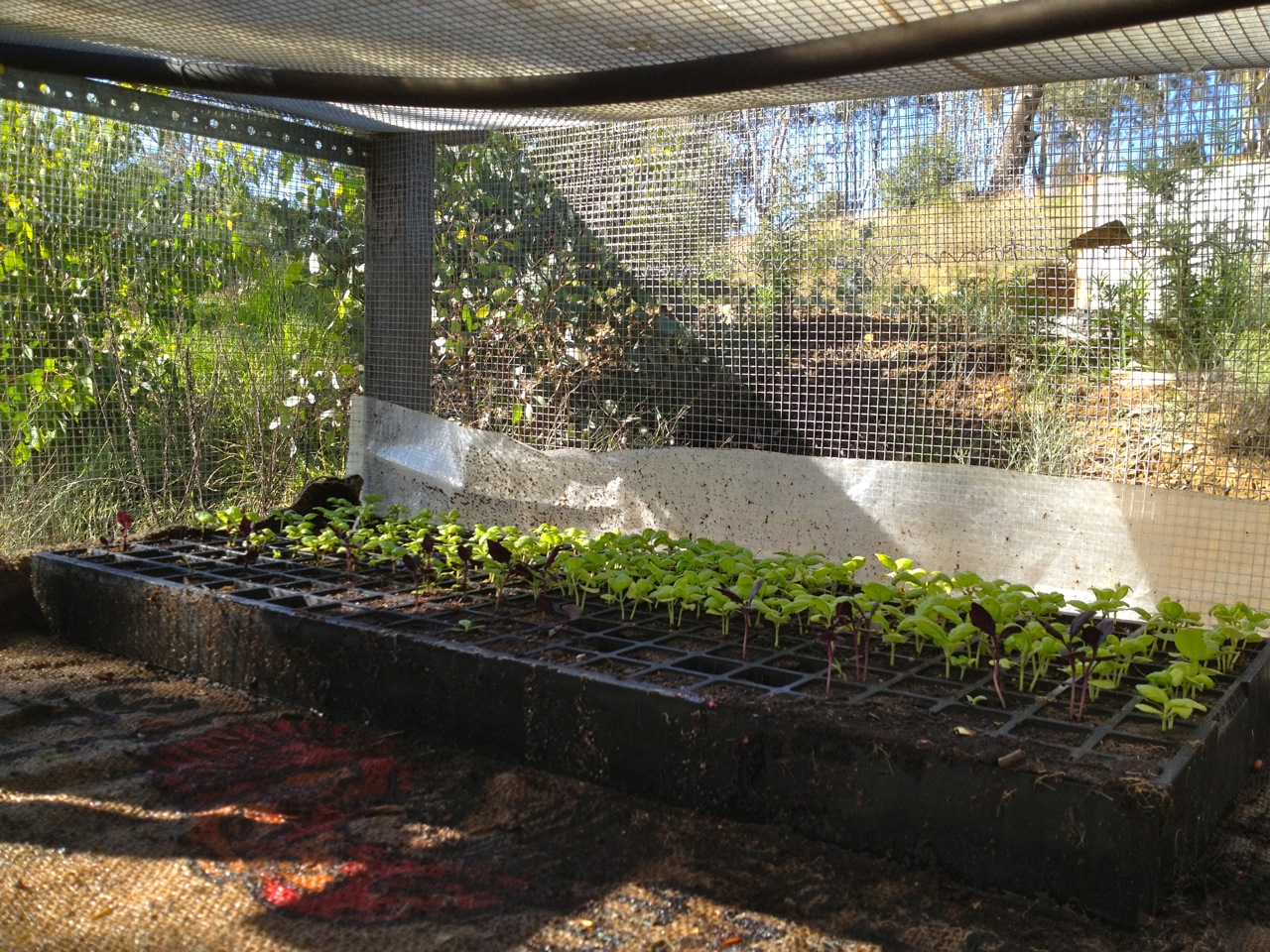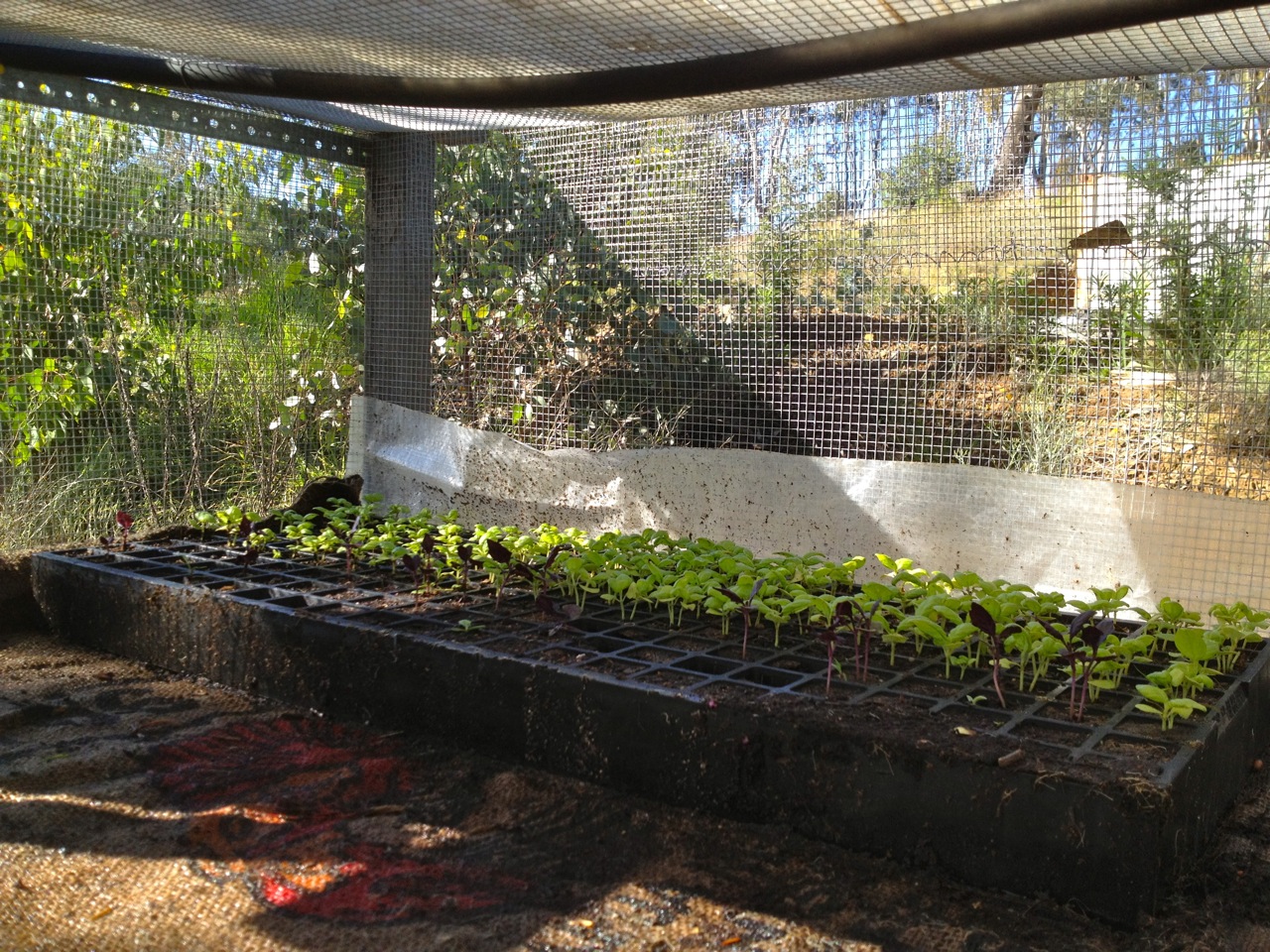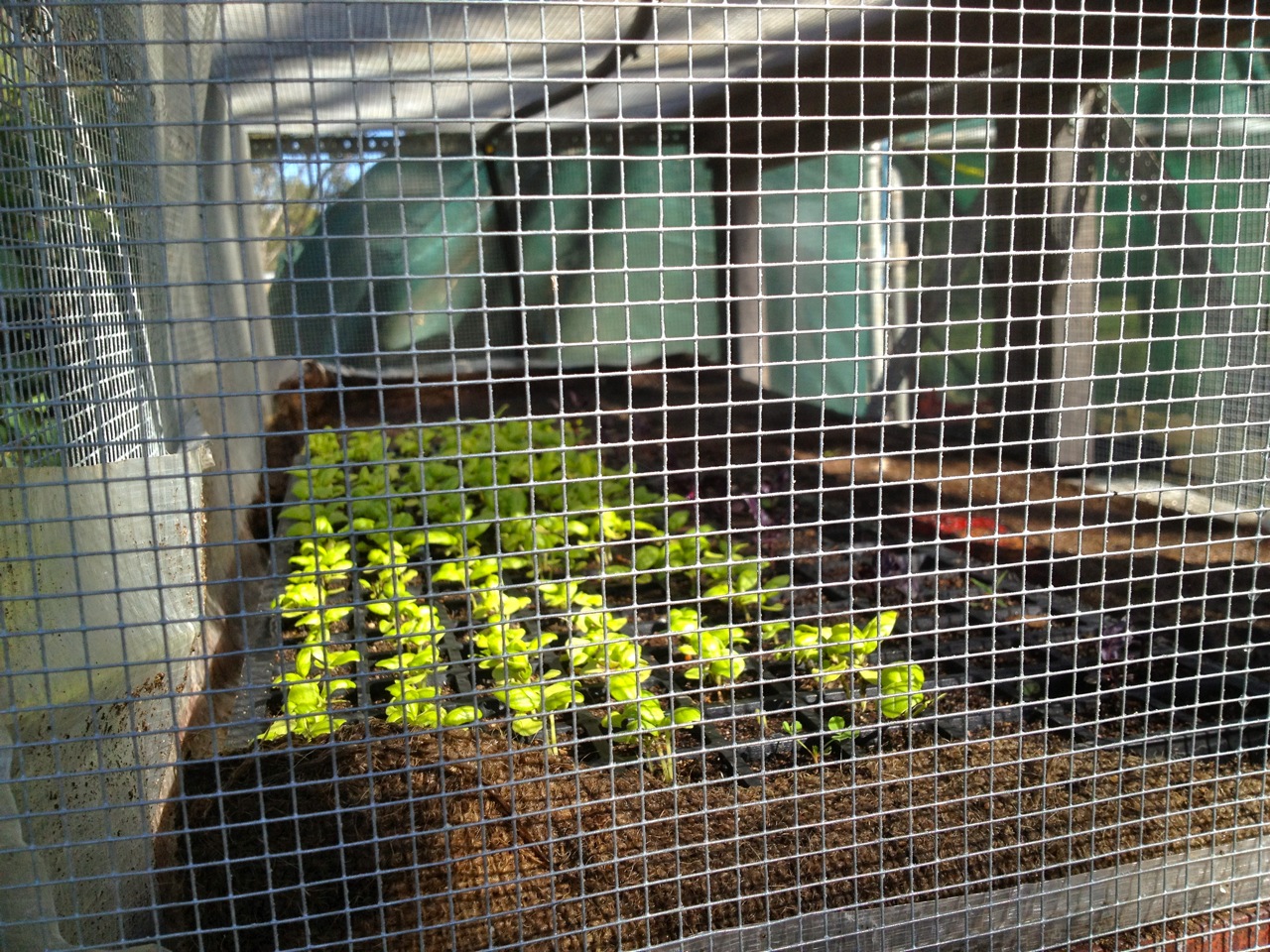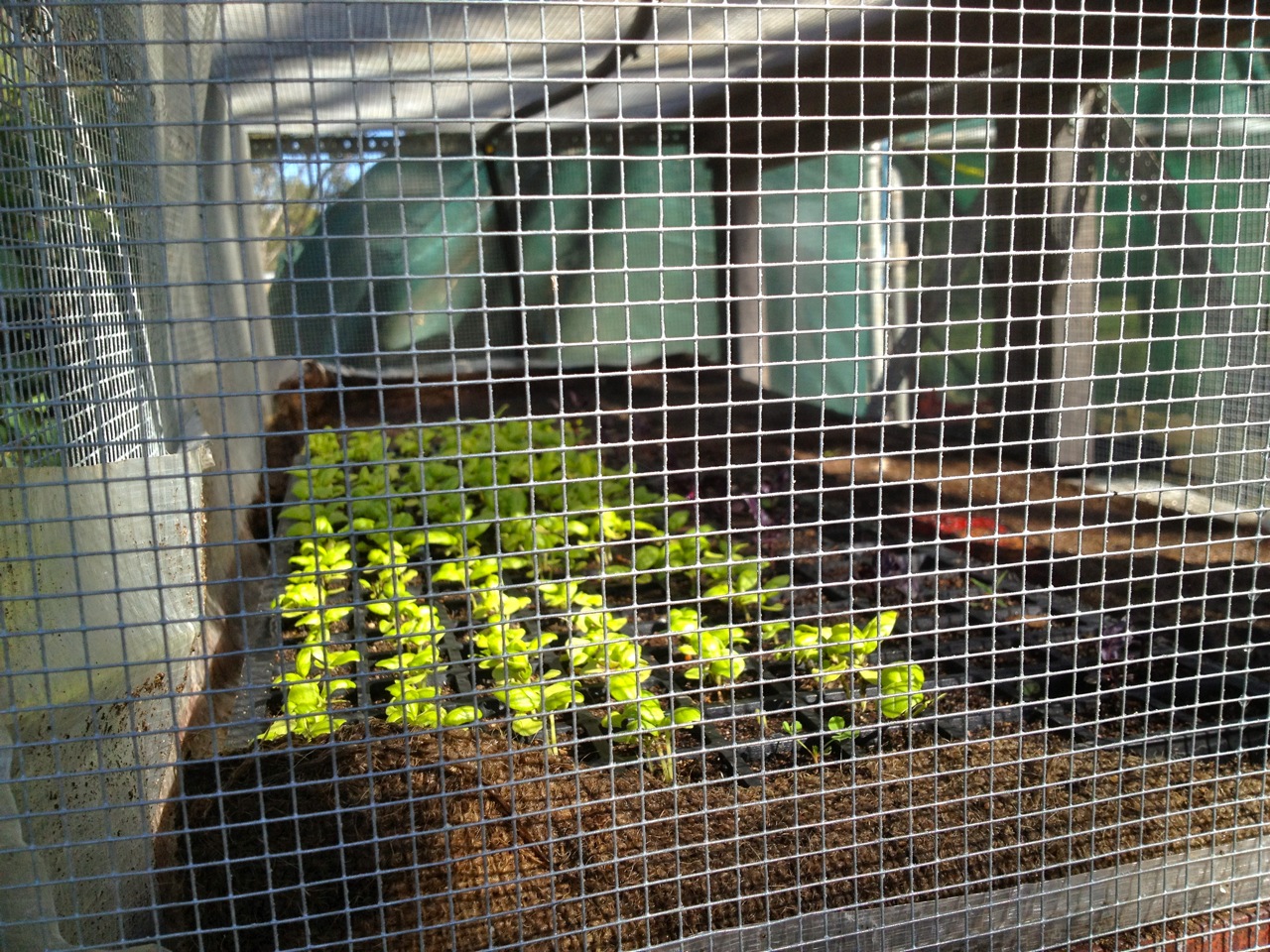 Stephen and Michael made this very effective rat-proof seedling raising solution out of an old set of steel shelves last summer, after the farm's swear-word count in response to nipped-off seedling tops was getting quite off the scale.
They used rodent-proof mesh and took care to join the sections as you can see above. The unit also has doors of course, which are kept shut with a bar across them. It worked! No more seedlings nipped! Huzzah!
This spring we're using it again, covered with a tarp on all sides but north, as we start off early pak-choi, beetroot and gazillions of other greens in soil blocks and seedling trays. A simple solution to a big problem, made out of what we had to work with (plus the roden mesh).
Grow, little seedlings, grow!