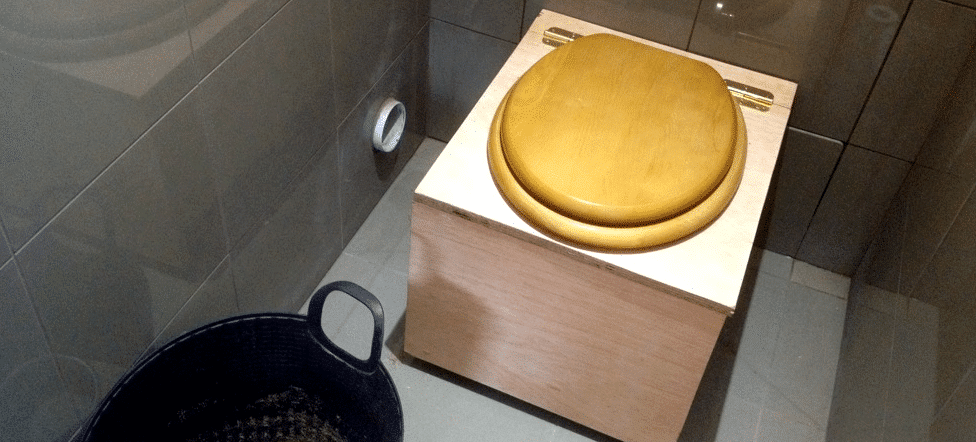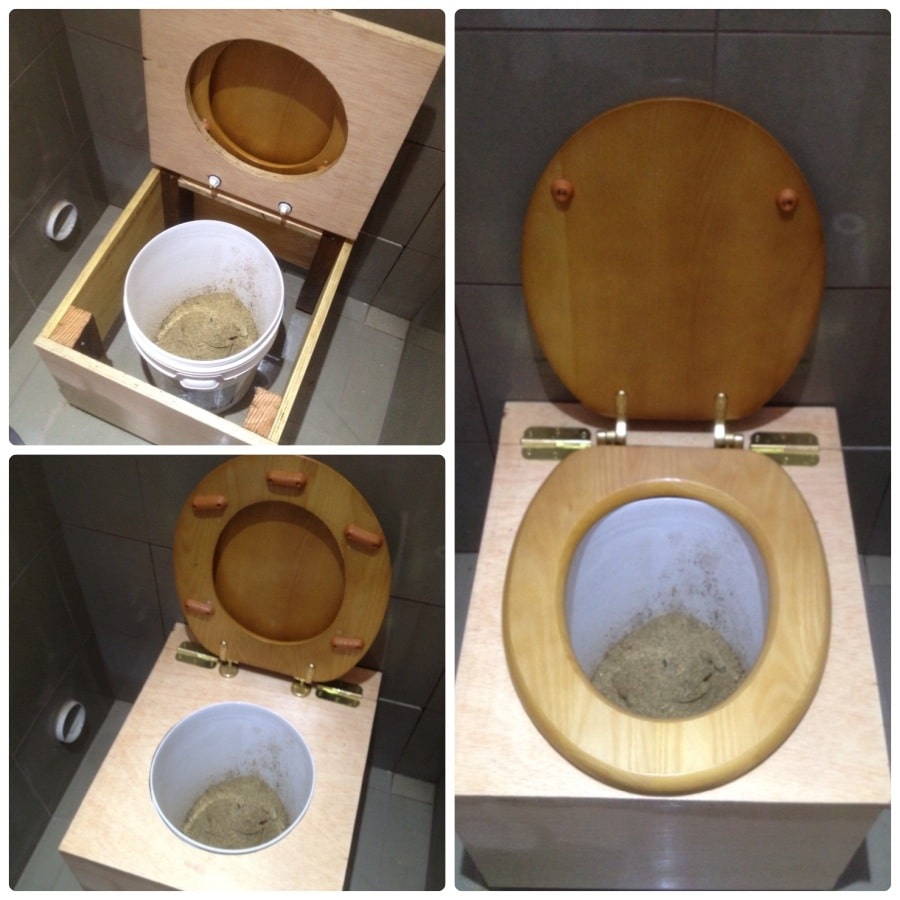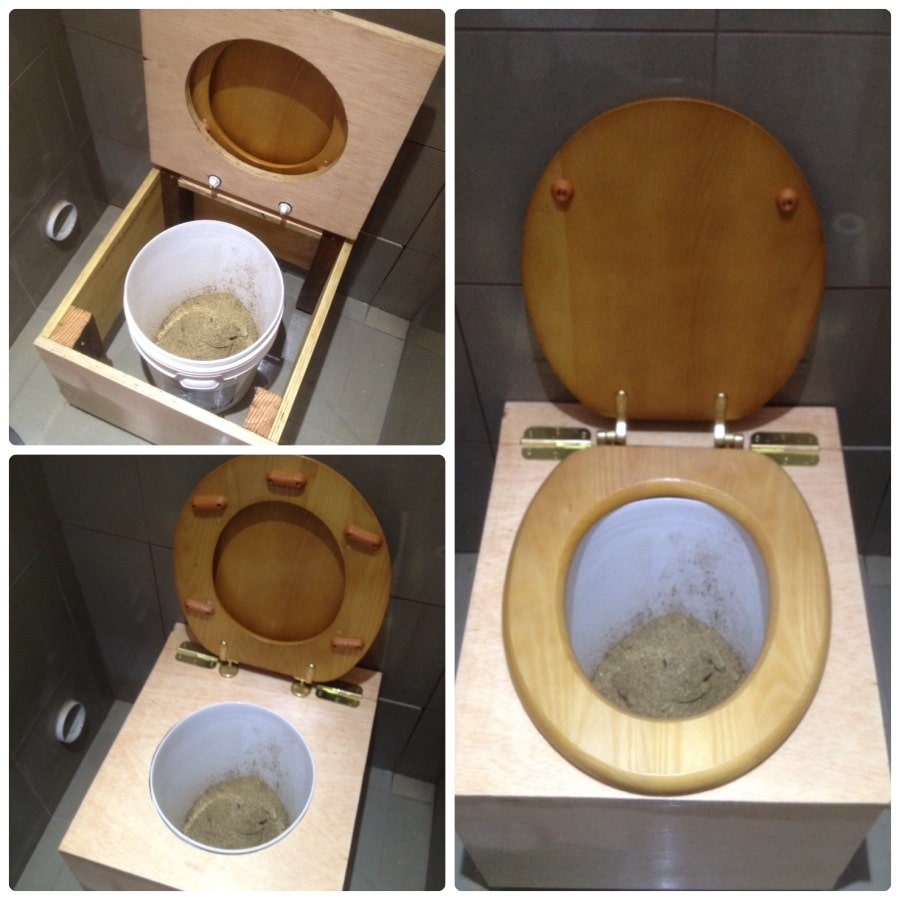 The lovable loo humanure toilet was designed by Joseph Jenkins. This design is, for my money, simply the best domestic-scale compost toilet ever. It's so, so simple. It's easy to build and easy to maintain, results in awesome compost, and means that we don't have to poo in drinking water. What's not to love?
It's also incredibly cheap and quick. Nick built ours in a morning, from scrap material and a bought toilet seat, the day before we moved into the Tinyhouse. We've been using variations of this toilet design since we moved to Milkwood, but this is the first one we've built in a really truly bathroom. And it works a treat.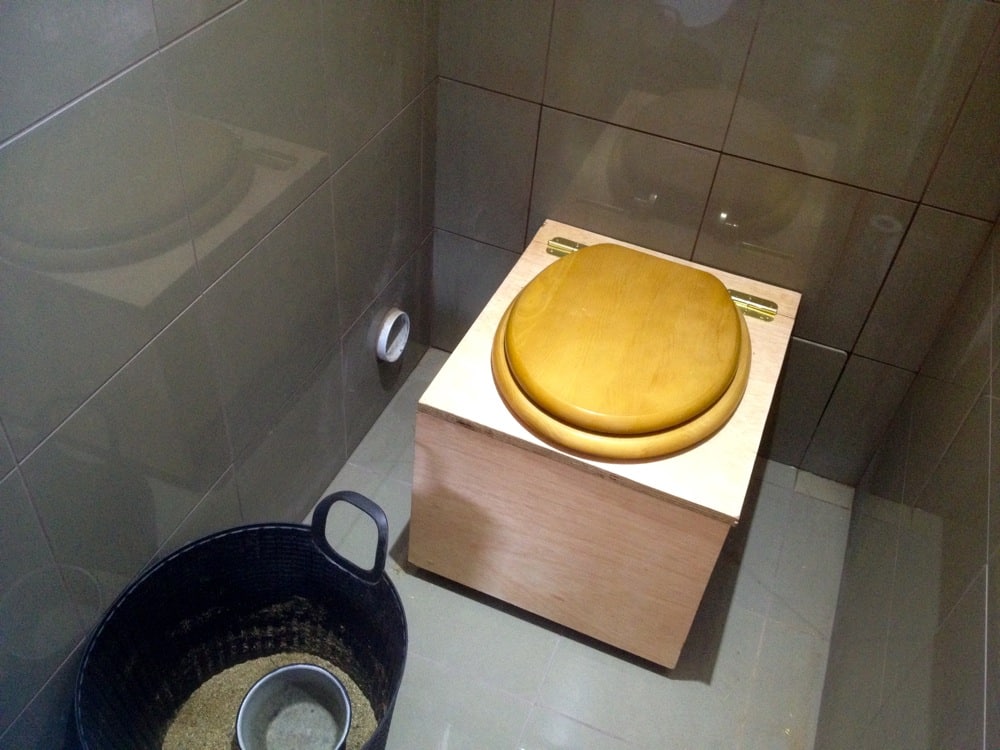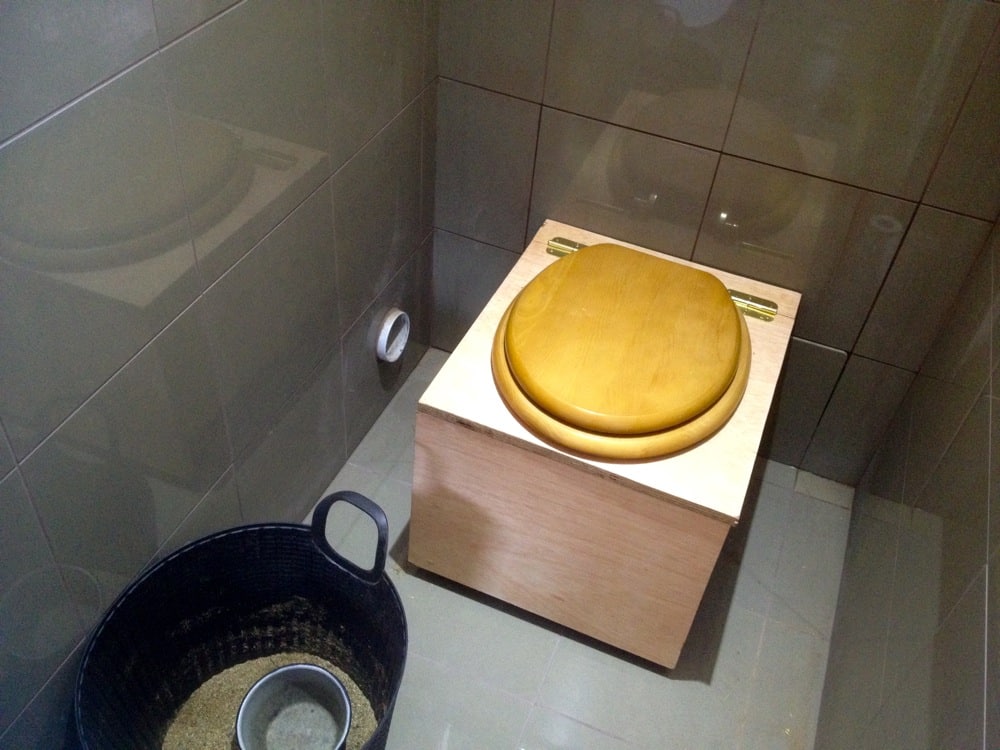 For the sake of brevity, i will not (again) wax lyrical about why humanure is an amazing resource on any small farm if stewarded safely (we use ours only on tree plantings) and with due process. After a year of composting, it is free, nutrient-dense compost, incidentally containing 80% of all the nutrients we need to sustain us.
If you need more backstory (or want to see Nick's TEDx talk on the subject), check out our humanure thread…
But back to our lovable loo. Move-in day was tomorrow. Time to build that toilet.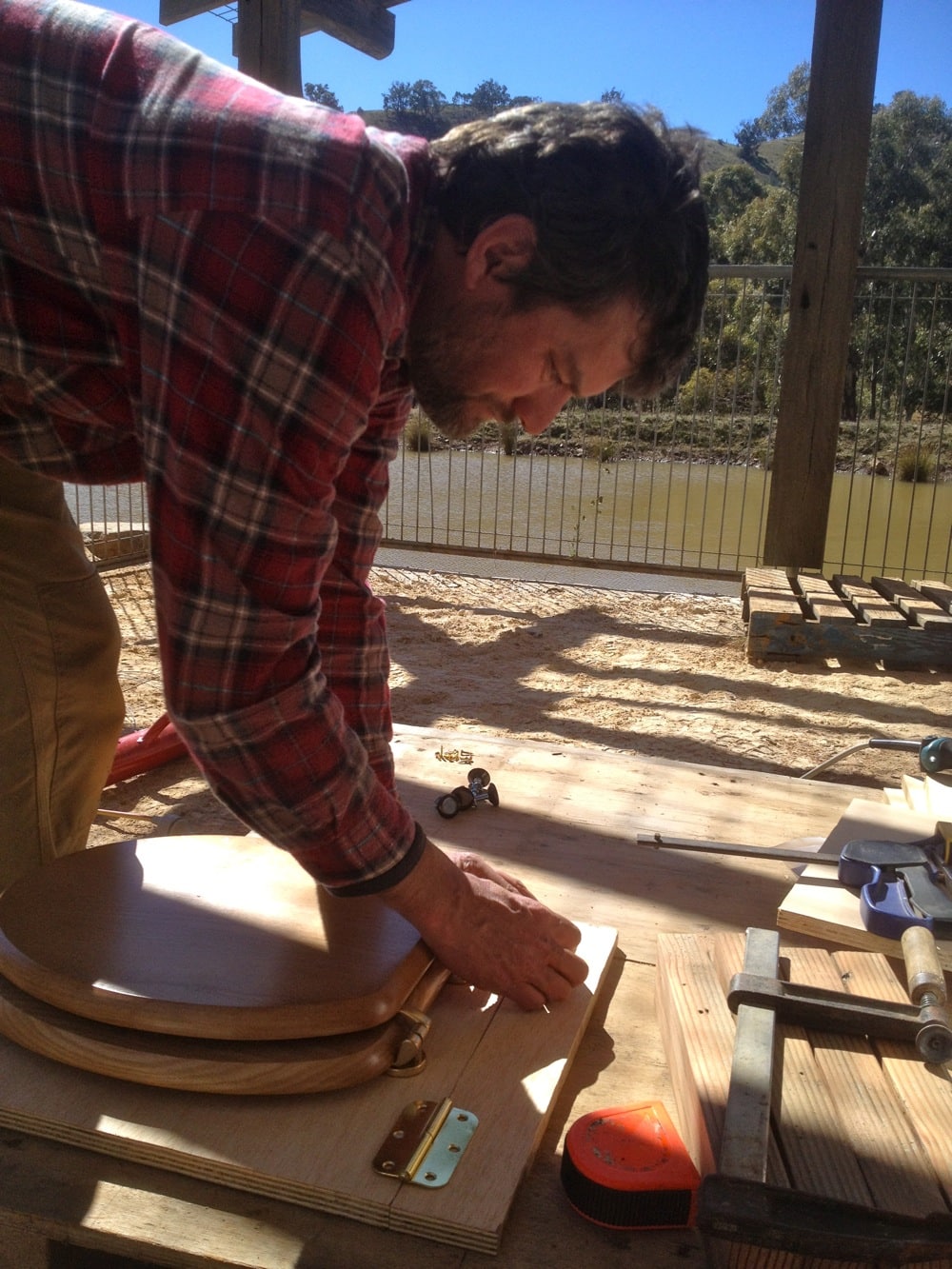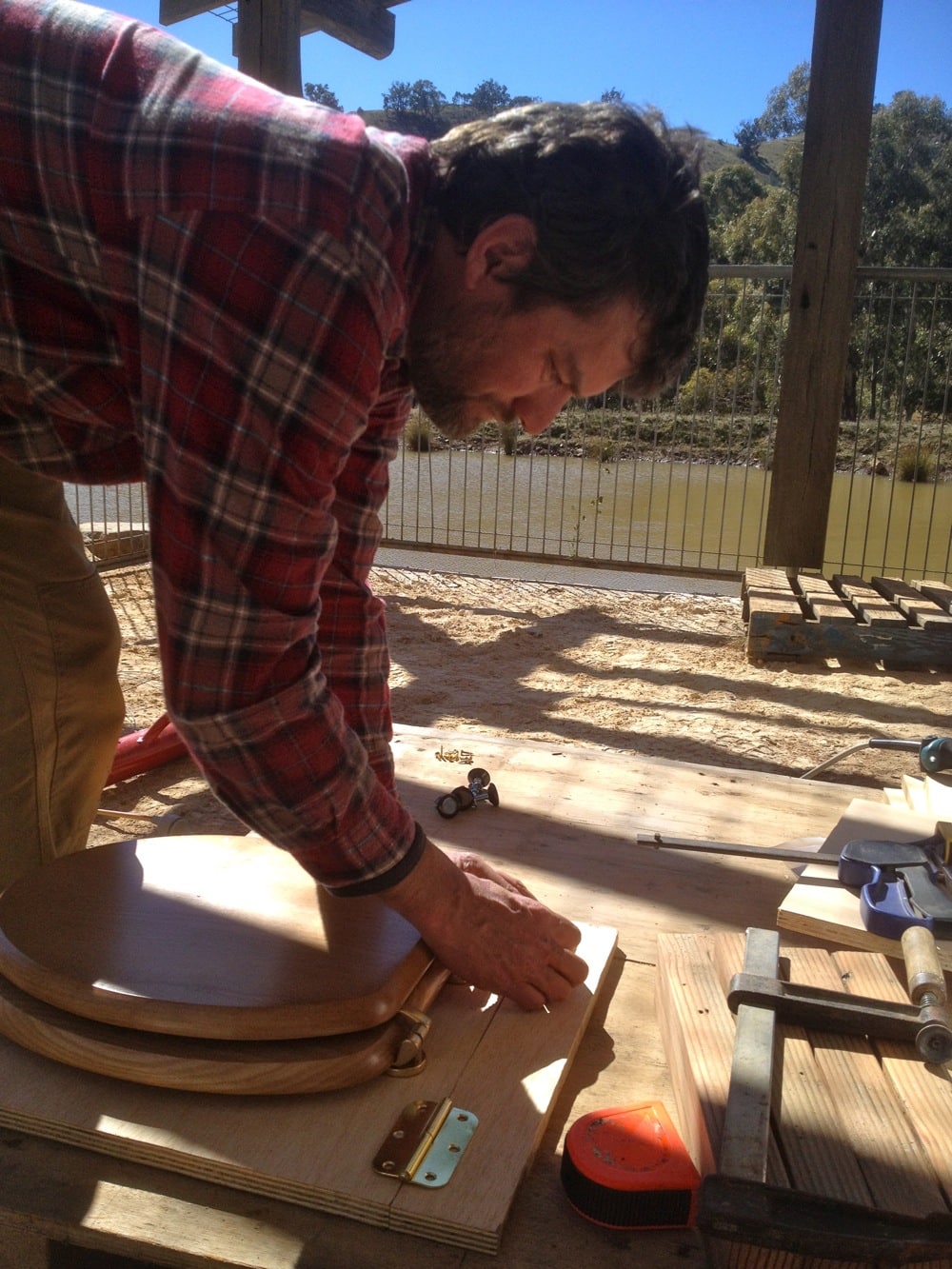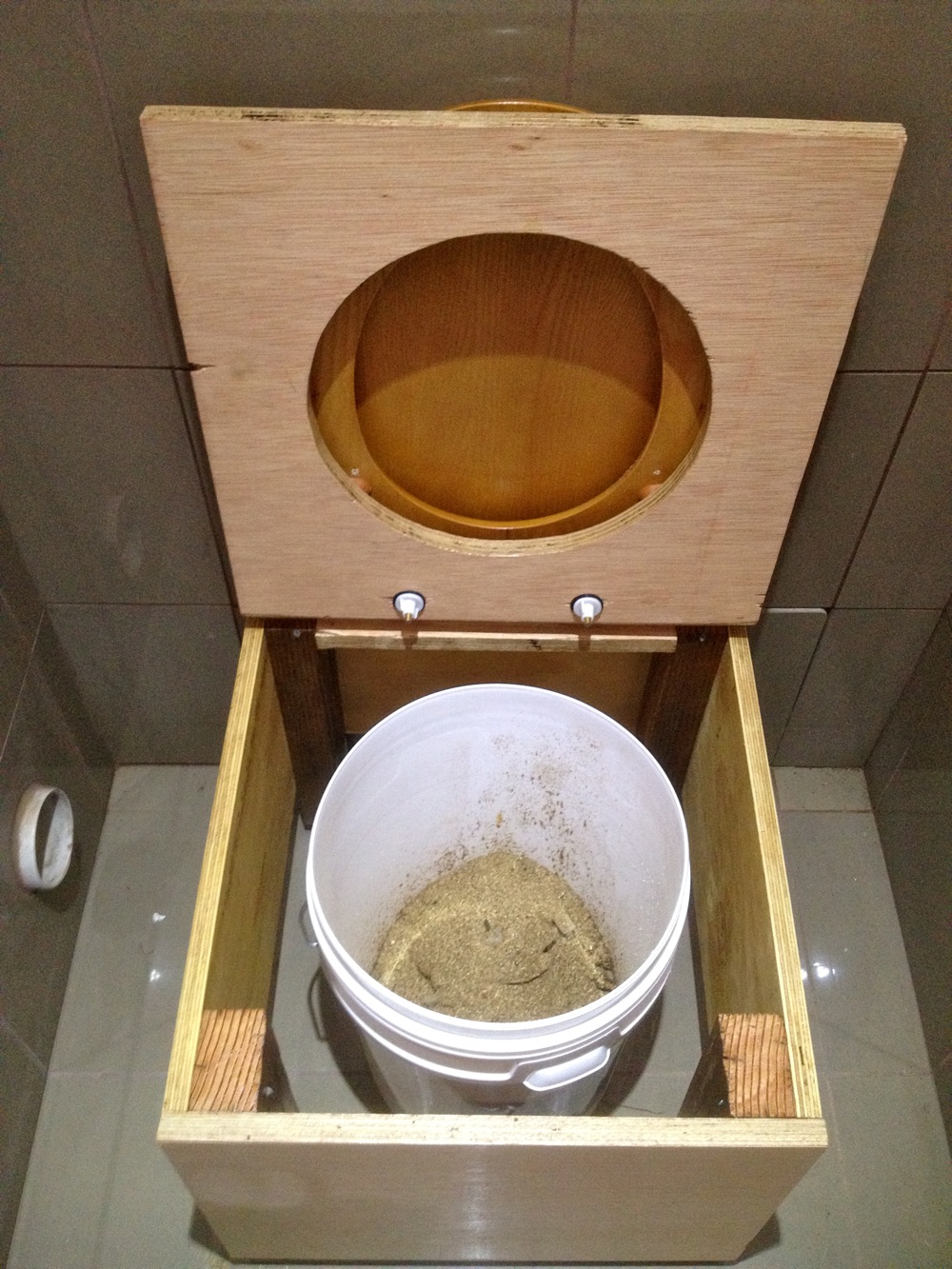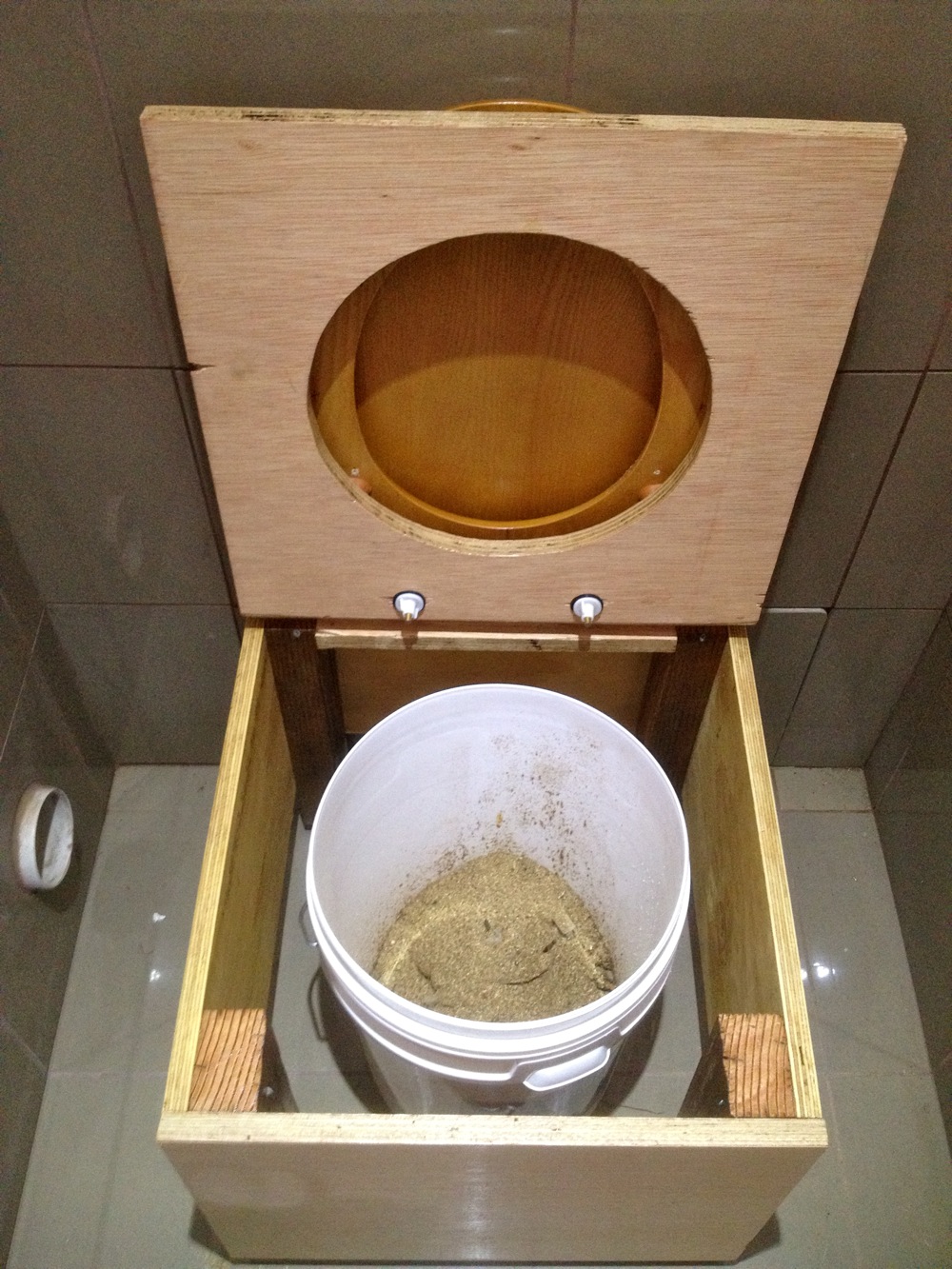 And the end result. So simple, so bloody effective. Love it. Make sure you use a standard bucket size, so that you can have multiple refills available!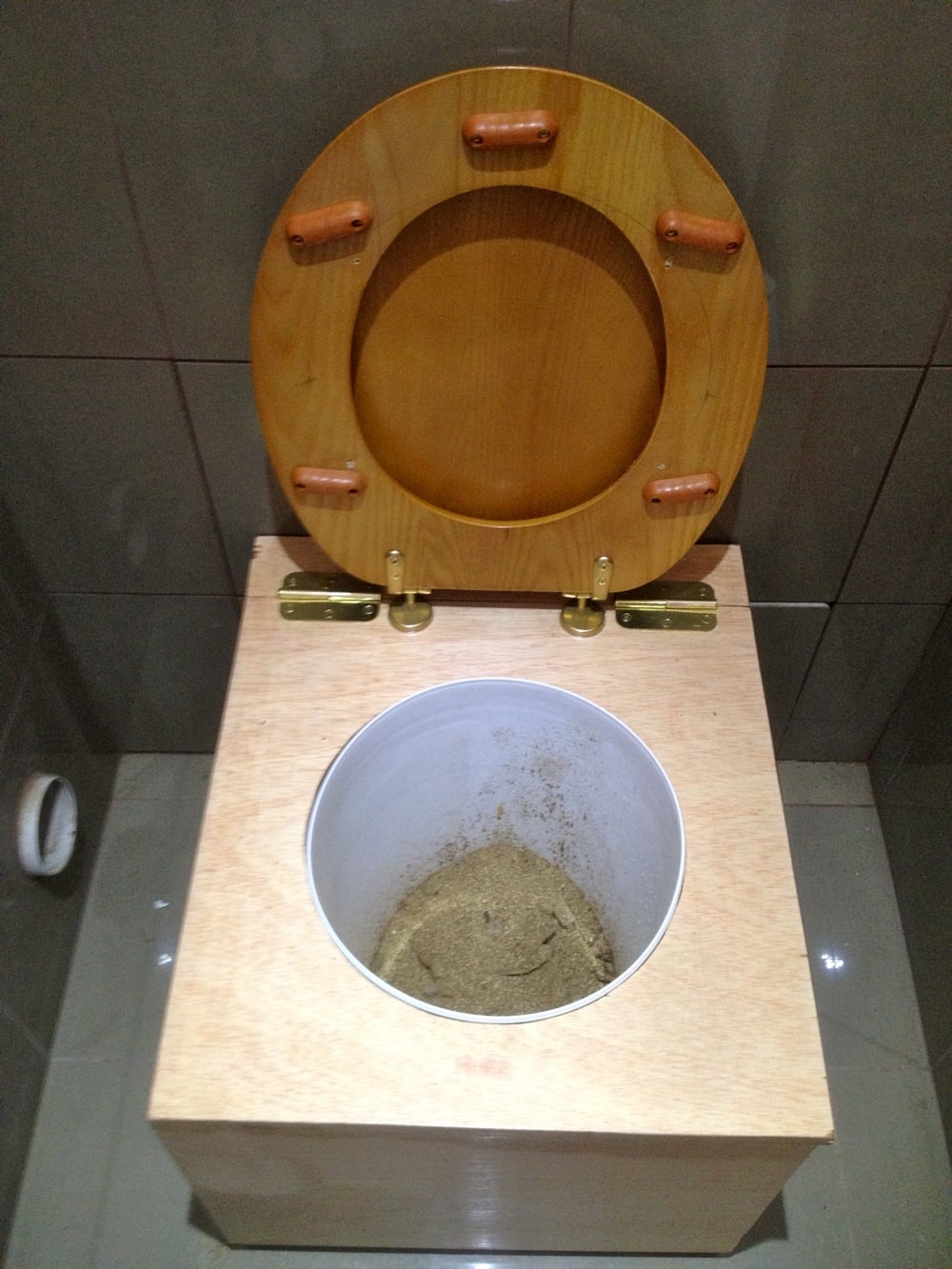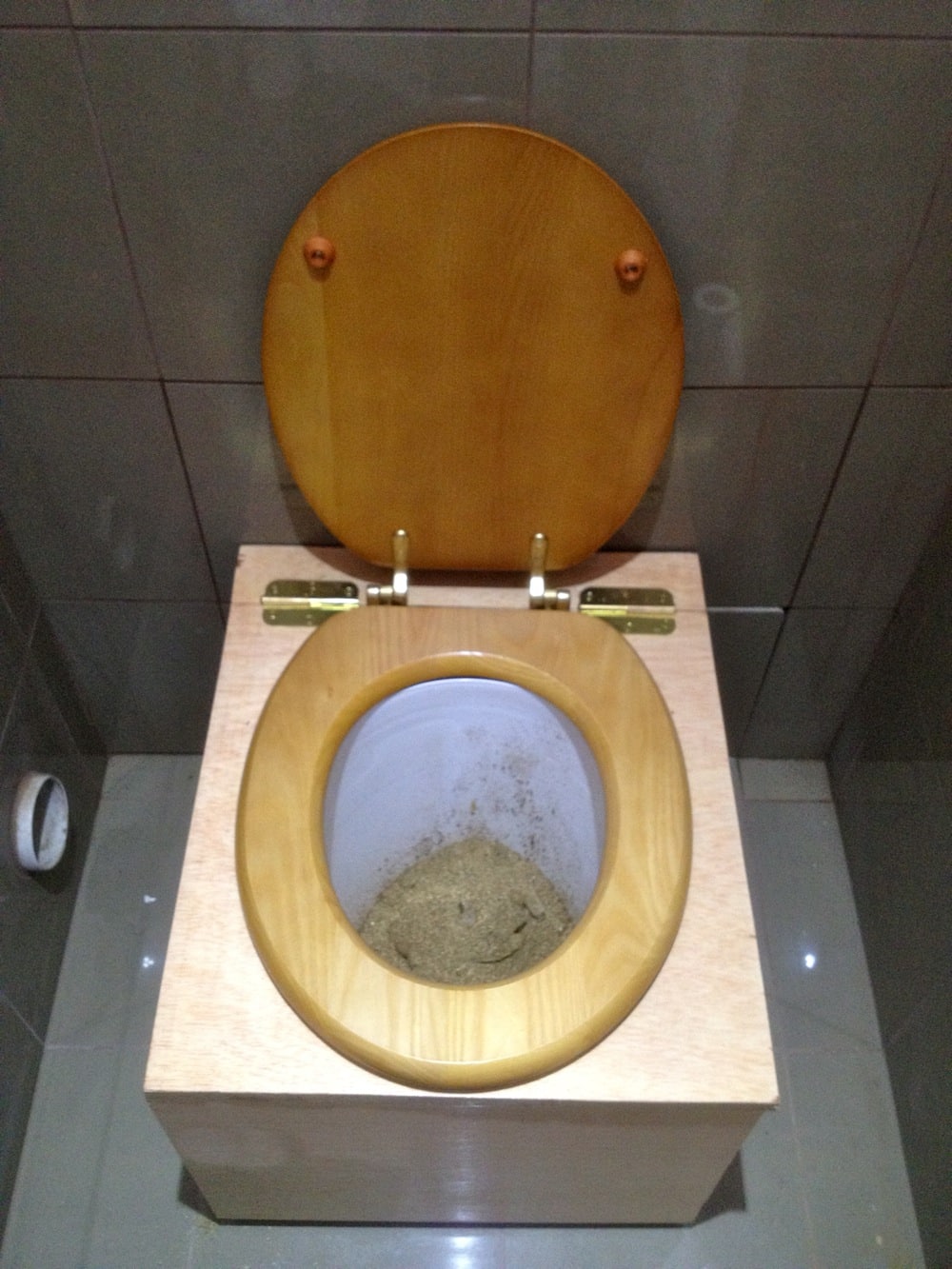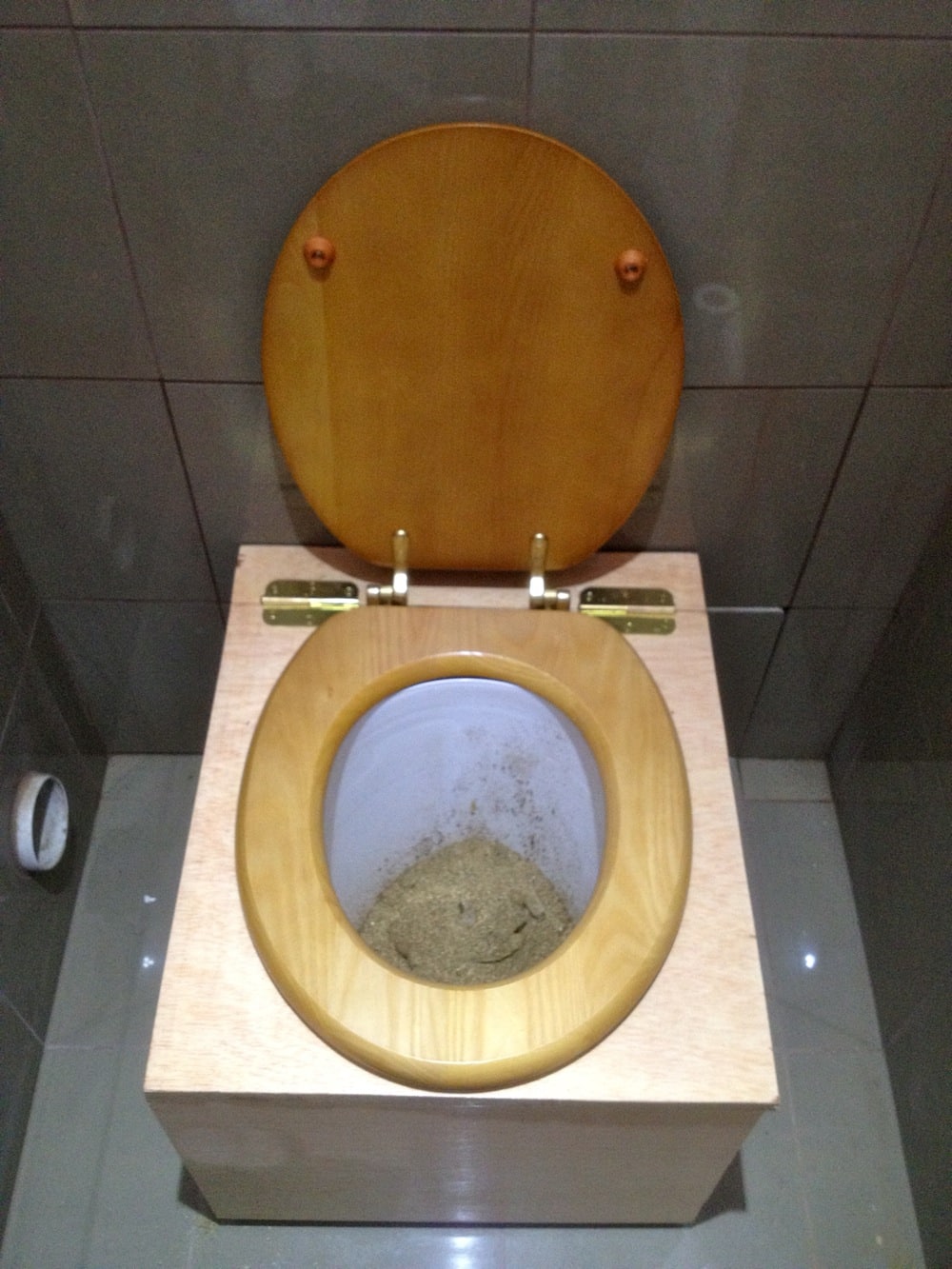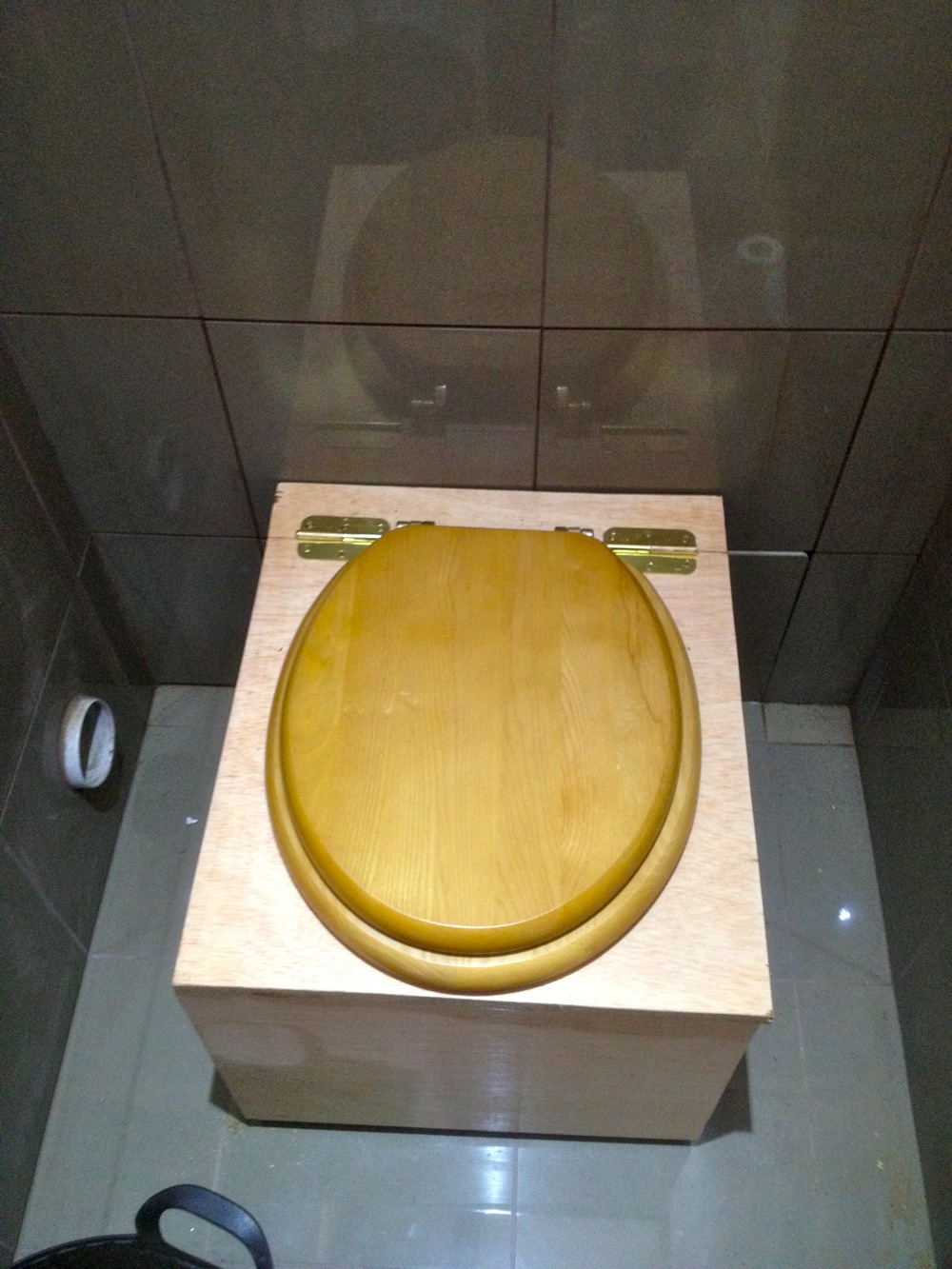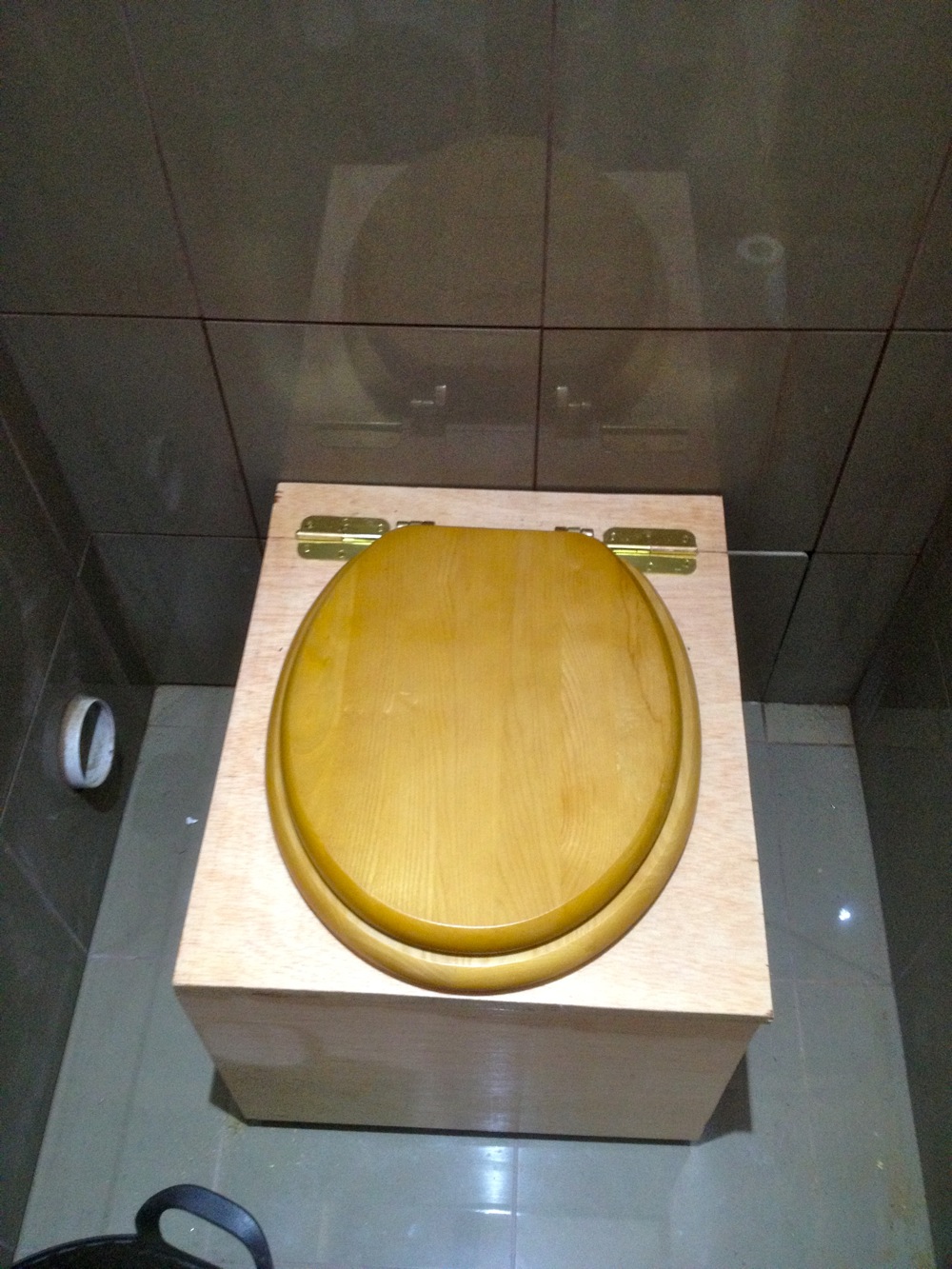 Every deposit gets 1/2 a scoop of sawdust sprinkled over it to completely cover said deposit. It doesn't smell, leak or attract flies. For our little family of 3, one bucket lasts just under a week. Then we swap it out, put a lid on it, put a clean one in and start again.
When it's time to empty the bucket, we take it up the hill to the humanure hacienda (also a Jenkins design) that we've been using for various bucket-system compost toilets around the farm since we built the hacienda back in 2009.
This hacienda is designed with our family in mind, to a scale where to fill one 'bay' will take us about one year. The idea is we fill up one side and then leave it to compost while we use the other bay. in a year, last year's compost is ready, we shovel it out to be used for planting trees, and start filling up that bay again while the other composts for a year. Pretty simple.
The middle undercover area is where we keep the carbon material we use to cover each bucketload. We're currently working through our inlaws' supply of lavender stalks (they used to grow lavender commercially), but once that runs out we'll fill this area with straw to be used for the same purpose.
A central feature of this design is that you make a donut of carbon around the pile of humanure in the bay – there's no poo leaking out the sides here. It's a central pile of compost, swaddled on all sides (and on top) with a deep layer of dry carbon material.
And a year later, it looks like this…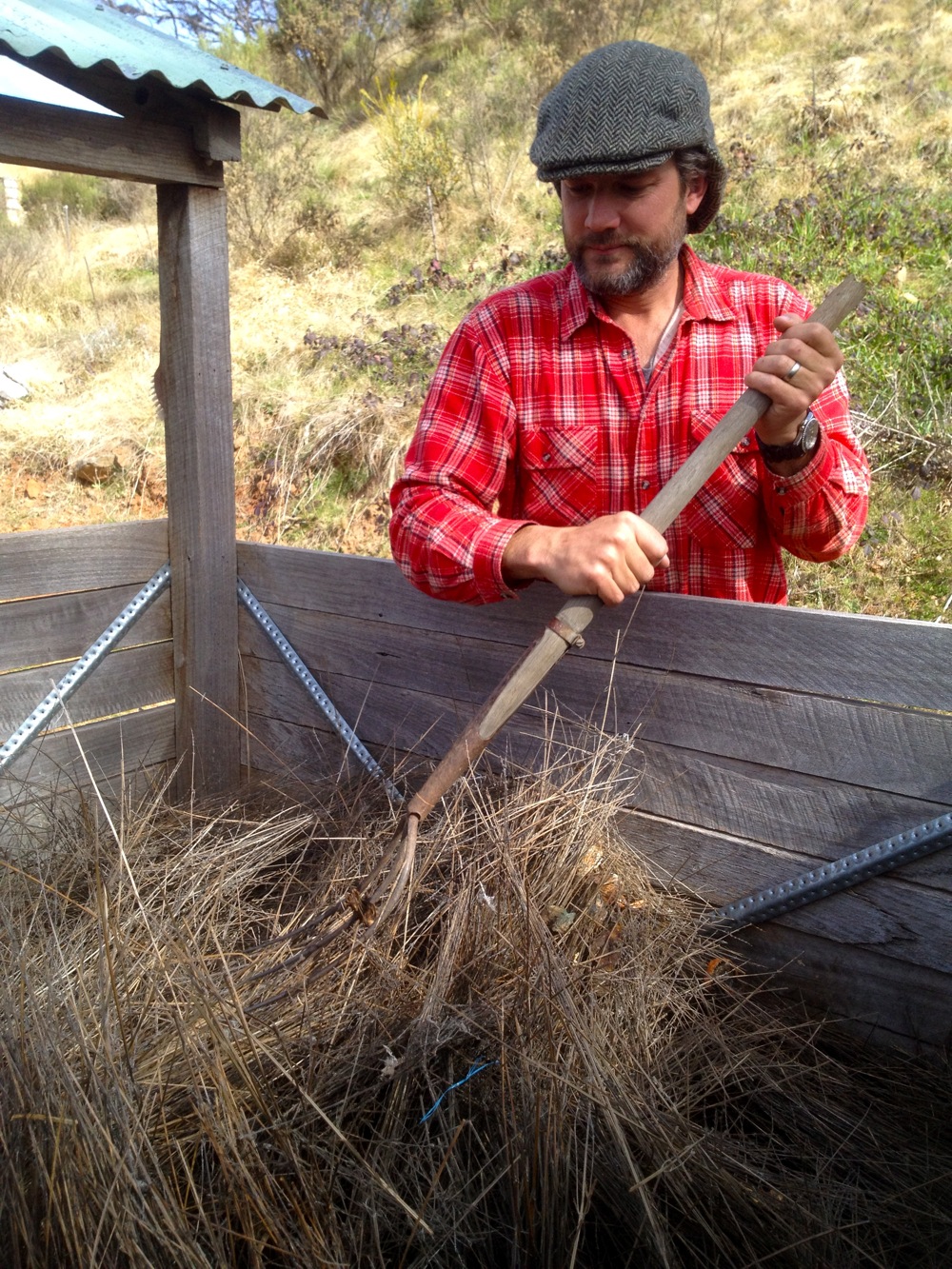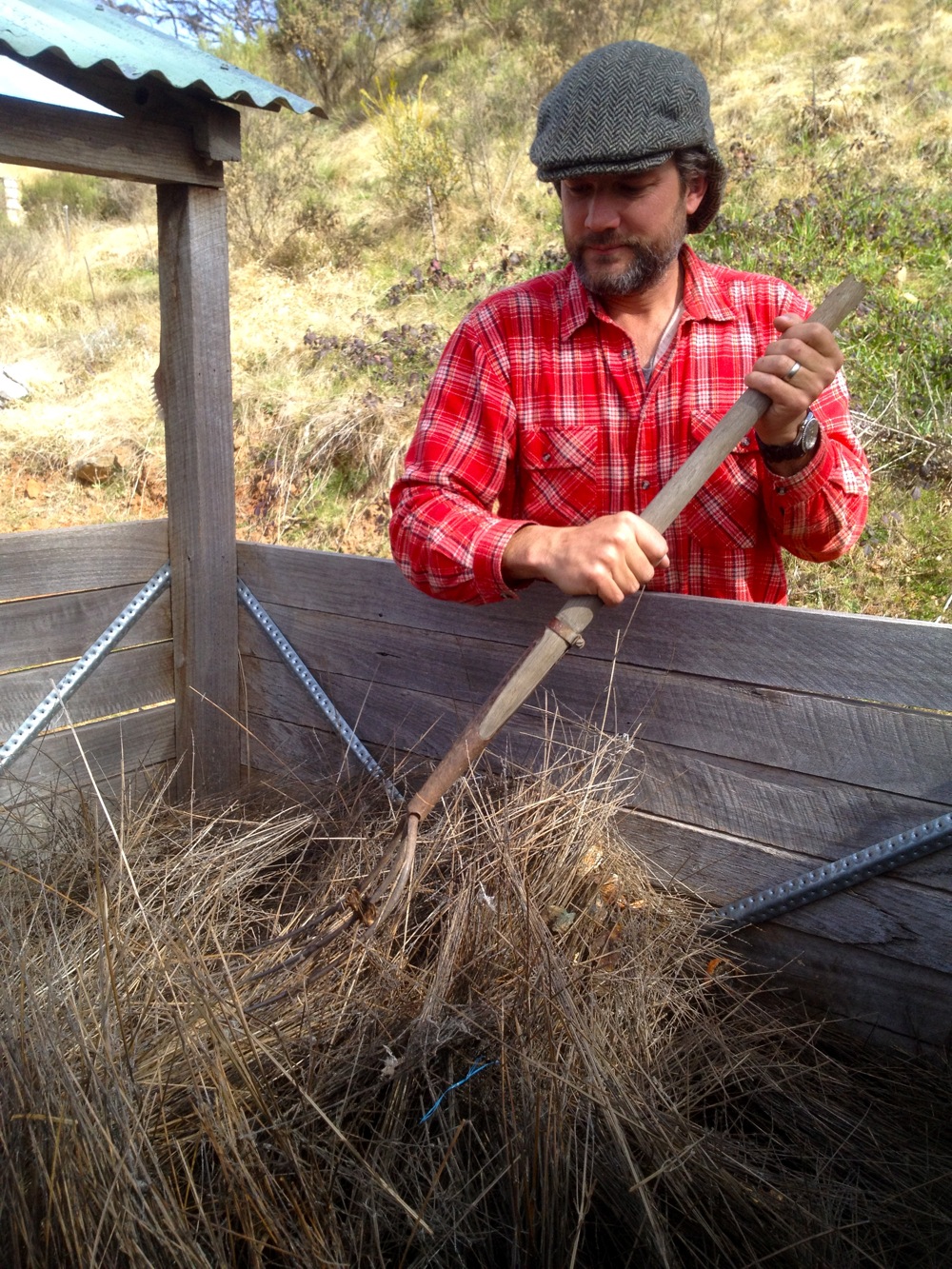 This humanure hacienda is also where we dispose of nutrient-rich organic matter that have no other logical place, but that we want to make the most of… sheep guts, dead lambs (sad, but we get a few per year), other dead animals with no better place to be (chooks that die of old age etc) and chicken bones from dinner. It all turns into black gold, over time.
The kicker for this system, for me, is this: it's so much easier to deal with if it's your own family's poo. Really. We've used this system with other people's poo (from an early toilet over at our classroom) in the past, and that's a whole other level. Stranger's poo. It's just different.
Hence why we built our wheelie-bin compost toilet system for our more public toilets over at our classroom. Same principle, but less immediate contact with the humanure. For everyone's peace of mind.
Any mum or dad who's done the cloth nappies thing knows what I'm saying here. Your family's poo is just part of life, though you try not to get it on you. But if you do get some on you, you go and you wash it off. No need to run about screaming.
I'd just like to add that, all things considered, I've got far less poo on me in our 5 years of compost toilet maintenance than i did in 2.5 years of nappies. I'm fine with it. It's ok. And it's an output that we need to take responsibility for, so let's just get on with it, and make the most of the situation.
Plans for the lovable loo and the humanure hacienda can all be downladed from Joseph Jenkins entirely kick-ass website Humanure.net. Read the handbook while you're at it.
Why Bill Gates didn't go with this system in his quest for the ultiamte lo-fi compost toilet is beyond me. Though as Jenkins said on that subject:
"We applied for this, but were turned down. Our input was that toilets don't need reinvented, our attitude toward organic material needs to be reinvented. We need to see organic material as resource, not waste, and recycle it accordingly. Toilets would then be redesigned to achieve that purpose. NOT INTERESTED said the Gates people.
Looks like they're going to spend a lot of money on microwave systems, solar powered, high-tech machines and poor people all over the world who don't have two nickels to rub together are going to continue crapping on the ground."
Here's to treating organic material as a resource, recycling it properly, and being thankful for what we've got.