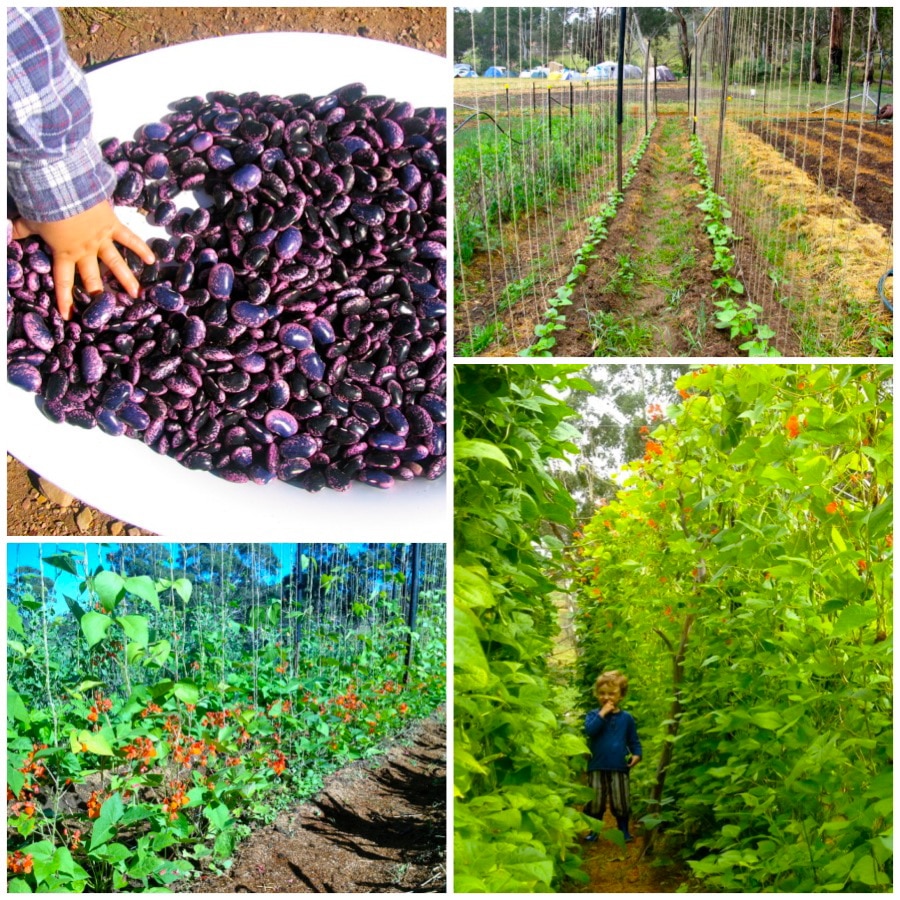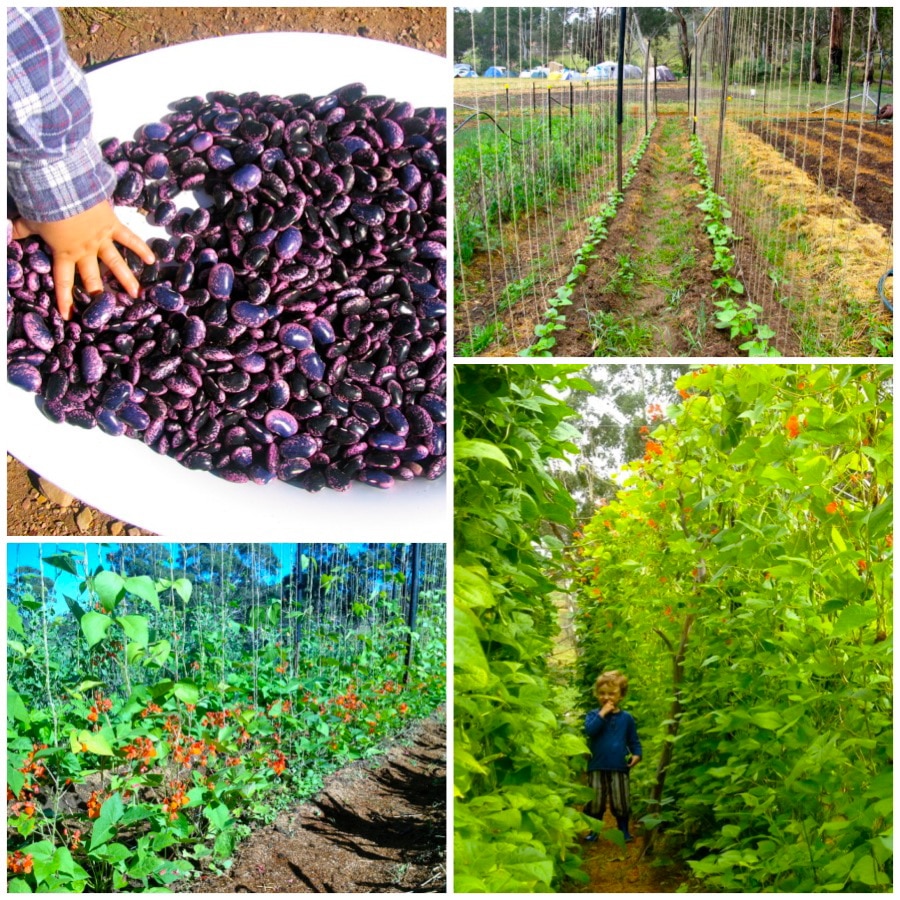 Anyone wanting to grow a wall of summer (literally) should try scarlet runner beans. Just thinking about them makes me smile.
They are incredibly enthusiastic climbers and grow up, up, up, blooming bright red flowers ever which way. Then they bear heavily, with bean pods you can eat whole when young (green bean pods with bright red beans inside!), or leave them and collect the beautiful back and red speckled beans later.
We've been growing scarlet runners ever since we moved to Milkwood, and I suspect some of my adoration is due to the fact that they were courteous enough to not turn up their toes and die in those first 3 years of drought-filled summer, like many other 'easy to grow' vegetables we tried.
I like them whole and green, I like the beans later, and I love the way the plants curve towards the sky, surprising me each time I look at how much they've grown.
Because they are so prolific, it's best to design them into your garden space to make the most of their ability to create a wall (or roof) of green. Shade in the mid-summer garden is always welcome, so I would recommend devising some way to make the most of them.
Last year in the market garden, Stephen devised a 'bean banjo' to grow the runner beans up, which created a cool green corridor in the garden.
Unlike peas (which 'hold on' with little curly hands that spring out the sides of the main plant as they climb, and so need a matrix to climb against), beans twirl their way upwards… the whole bean plant twisting and turning around whatever is available. This is why they work so well on thin poles, or strings.
This year, I'm planning to use scarlet runner beans extensively around the tinyhouse (which has a nice little frost-free microclimate going on) and over near the woolshed, to create snippets of green and shade along fencelines.
We'll also be making a few runner bean tipi's for the benefit of both Ashar and visiting kidlets around the place, so they can have their own little summer hideaways…