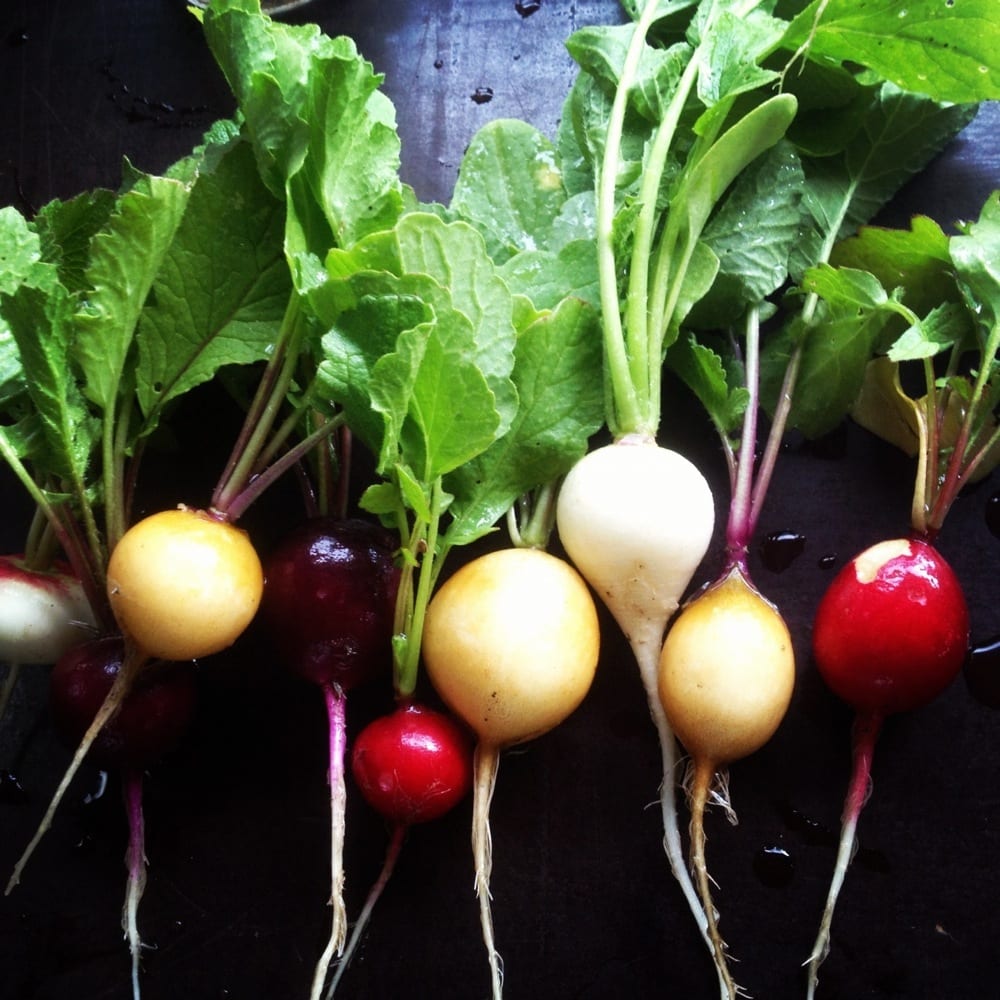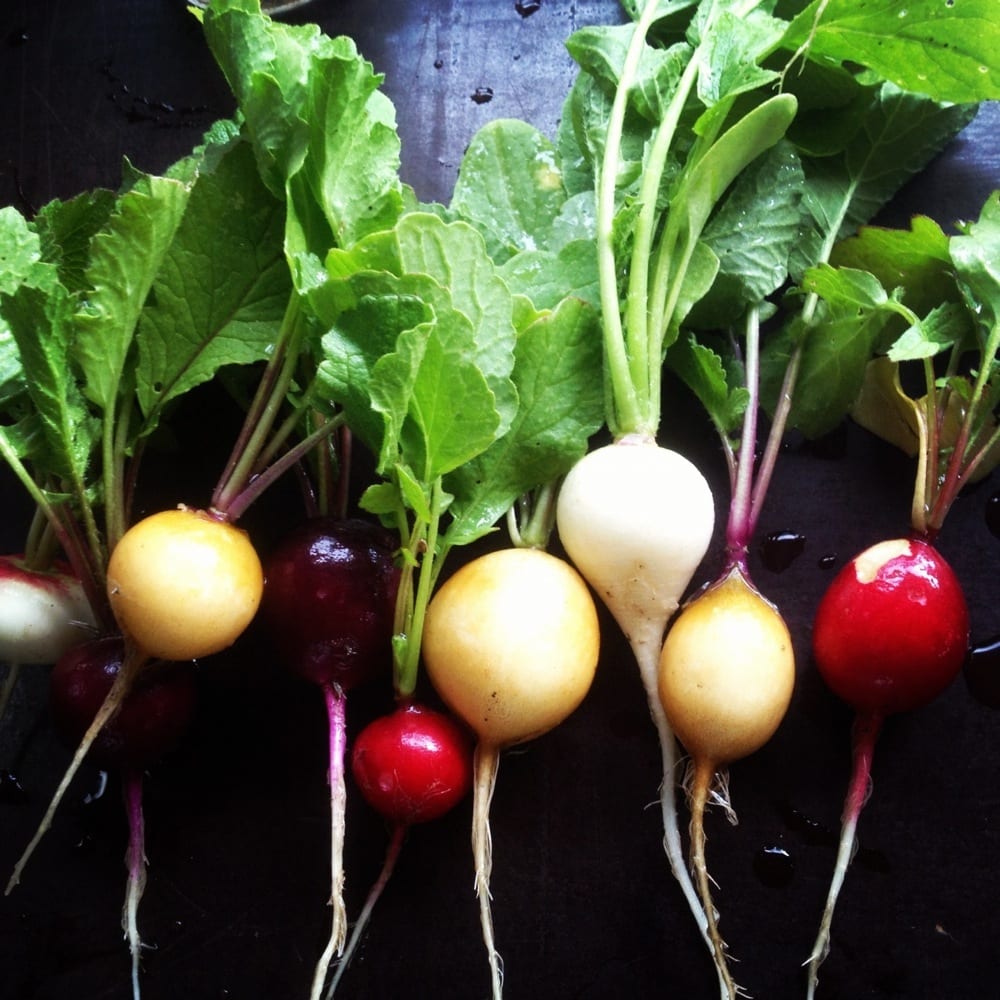 See? New season radishes have got to be one of the cutest things in the garden cabinet. Especially when they're organically grown, multicolored, freshly washed and about to become lunch…
Radish tops are also great in salads, especially when the crop is young like these. Radishes are also very easy to grow and can be used for under-cropping and inter-cropping with other plants – coming up quick and shading the ground while slower crops establish. By the time the bed starts getting crowded, you're harvesting the radishes, simultaneously making room for the inter-cropped plants. Permaculture stacking of time and space, in miniature…
The radishes we're planting this season are mostly The Italian Gardener's 'le bizzare' radish mix. This is a great seed company that we found through Mike and Joyce at Allsun Farm, and their seeds are really good quality.
Eden Seeds also does a great variety of radishes if you're in Australia and after particular colors. And our local seed merchants, Royston Petrie, are about to start supplying organic tomato and onion seeds, grown in Mudgee. Looking forward to them!
At first I was concerned about preferencing a non-GMO seed supplier who imports the majority of their seeds from overseas (ie Italy, in this case), but as we've learned more about the seed trade (especially once you go above domestic seed requirements), we've found that this is the case with nearly all Australian seed companies, organic or no.
And the Italian master seedmen know their seedcraft. Bigtime. So we figured it's better to get great seedstock with high germination rates firstly, and then move towards locally adapted varieties of these strong genetics as a base.
What is most important to us at this point is figuring out what varieties will grow best in our area. Once that is established, we can put more effort into selecting for adaption, within those varieties. At this point however we just want to figure out what will grow best and be resilient within our particular soils, rainfall and climate, and give a good yield to feed us and our community. First things first.