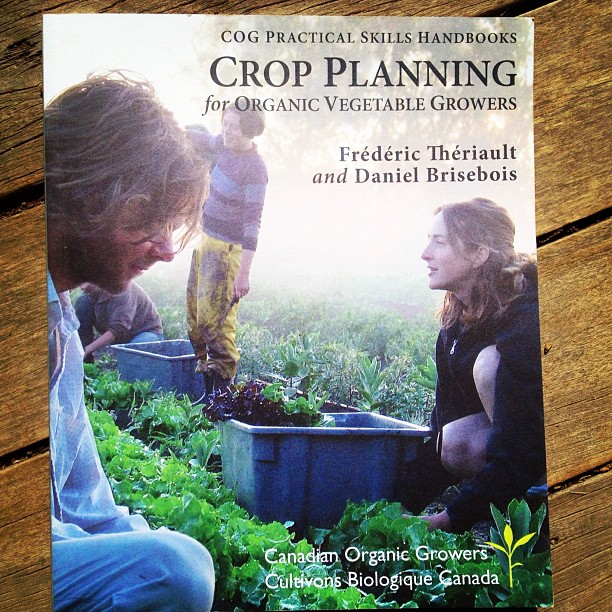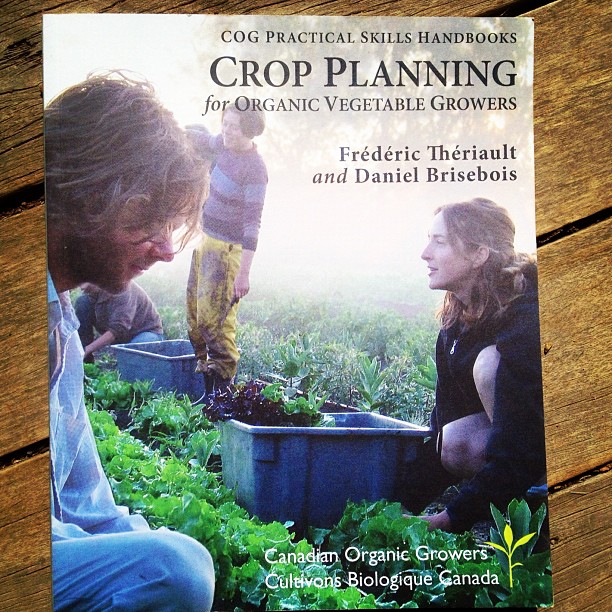 If you're looking for a good resource on the actual practicalities of taking on market gardening, get a copy of this book. It's full of deeply practical insights and uses multiple small-scale, successful vegetable growers direct experiences as templates for it's planting and financial guides.
In the ways of synergies, Crop Planning for Organic Vegetable Growers actually recommends Allan Savory's holistic goal setting (developed for Holistic Management of cattle, but applicable to many situations) as an approach to planning your farm's financial management. Because if you go broke, it doesn't matter how awesome your veggies are, you probably can't keep growing them for a living.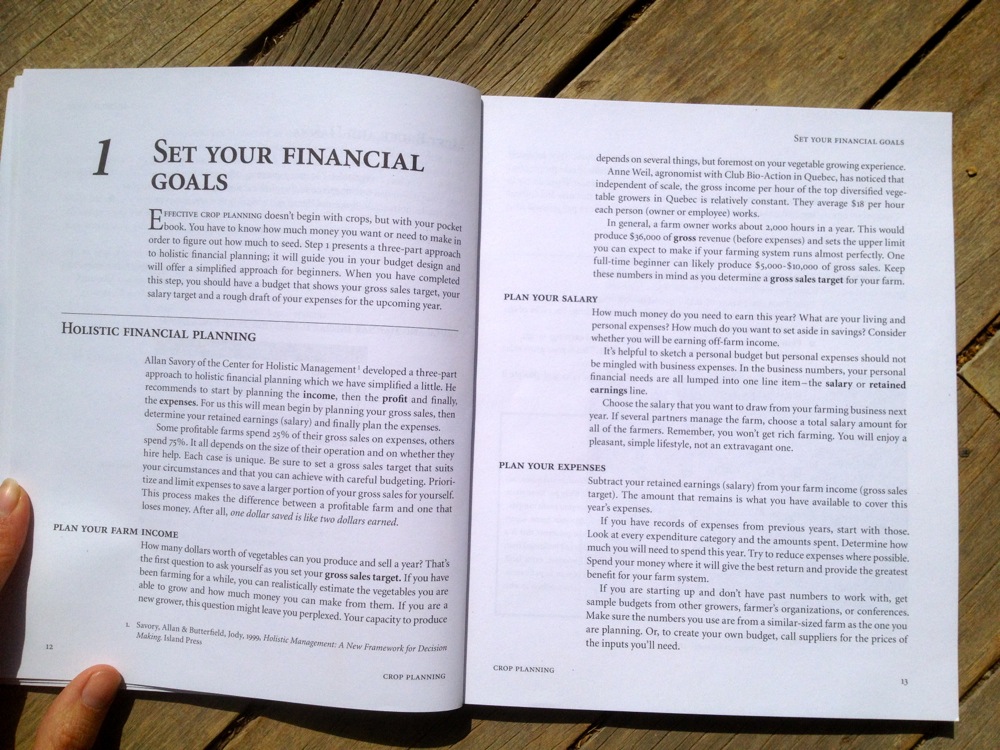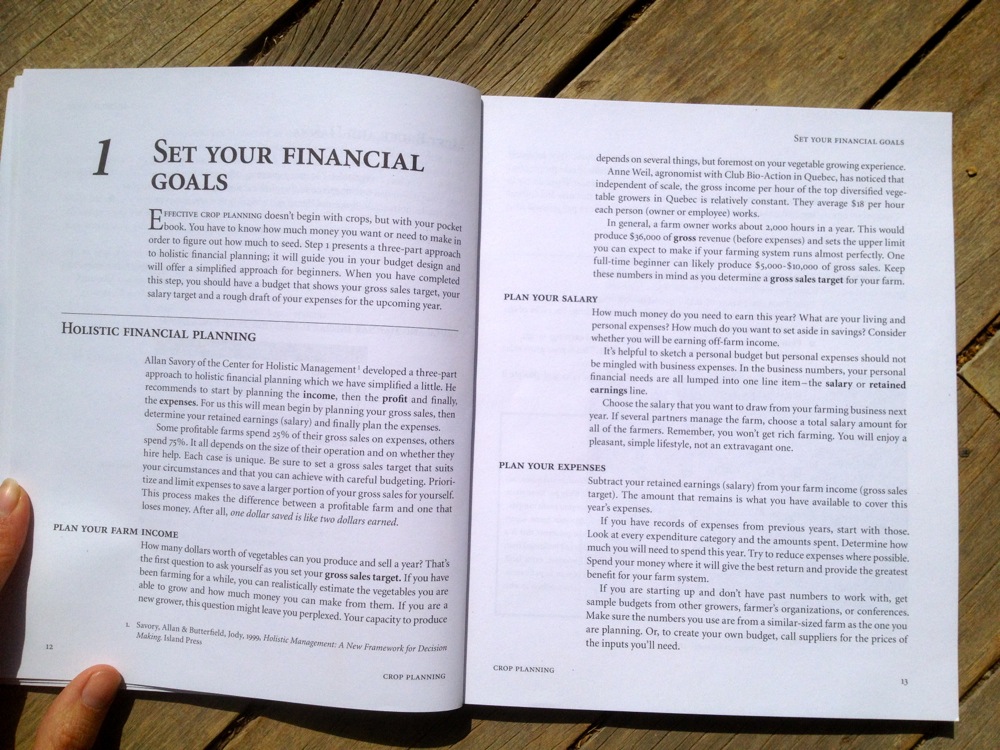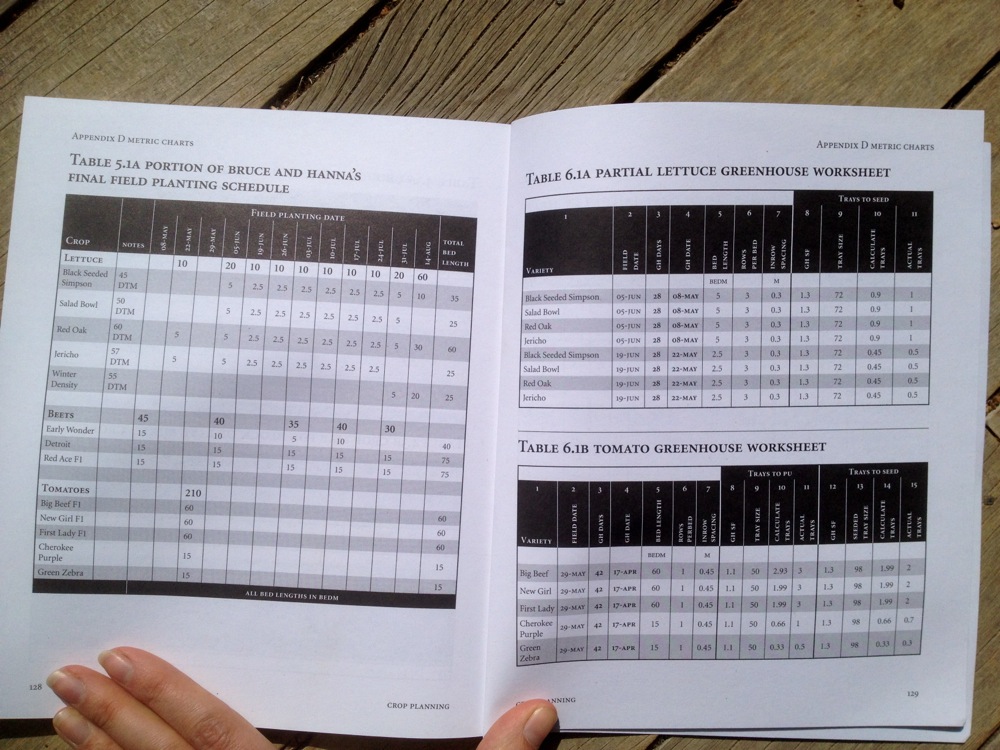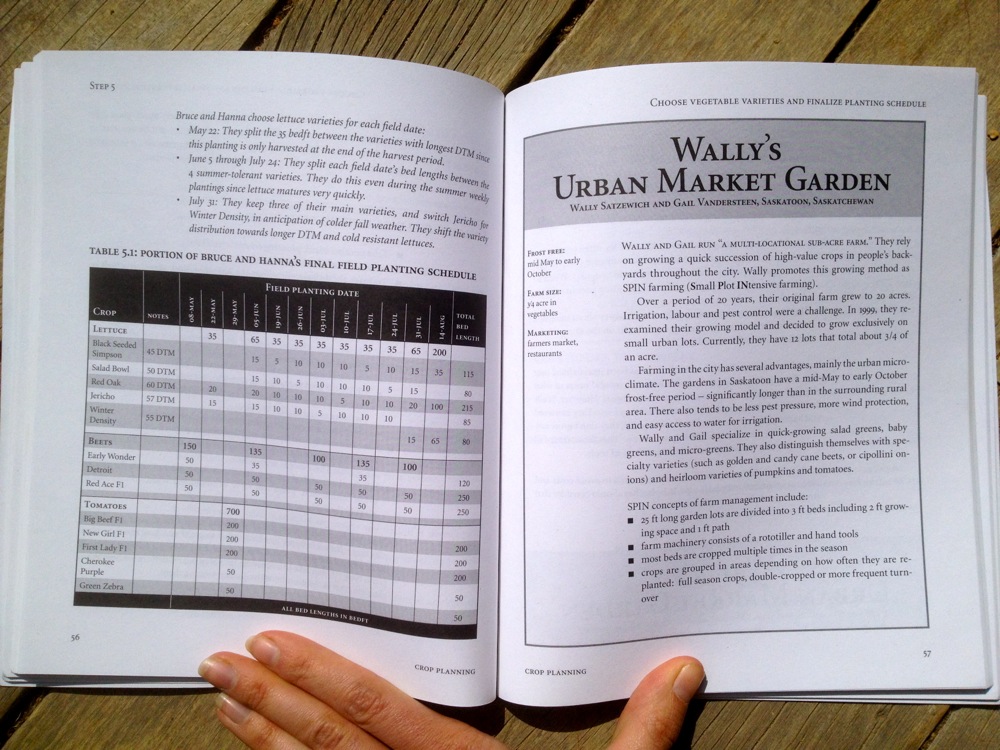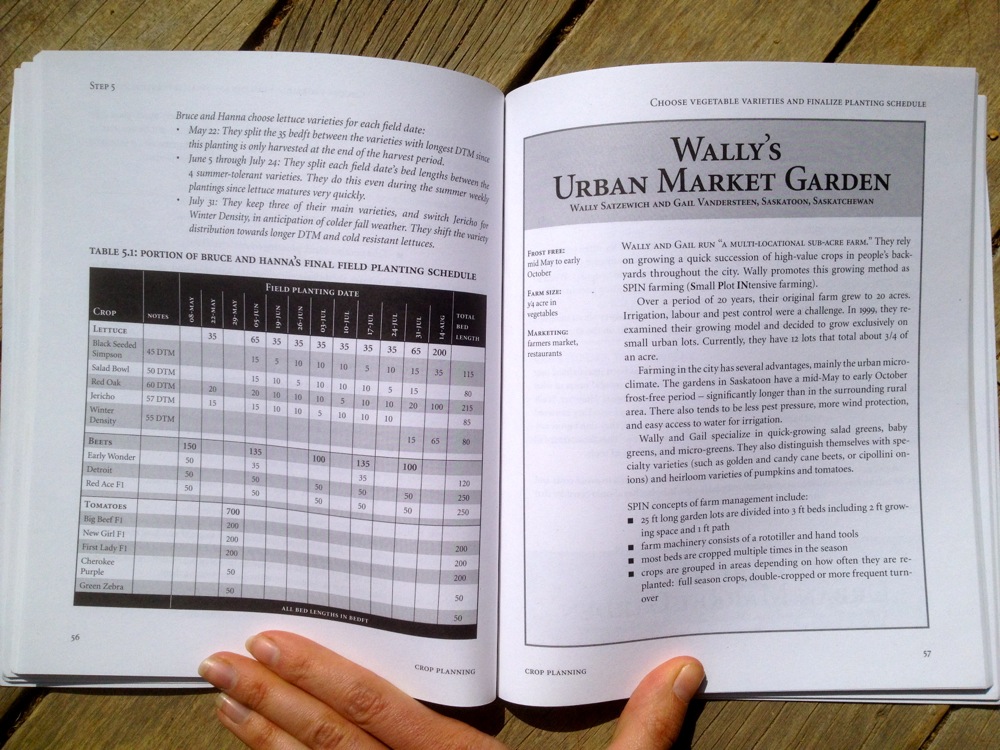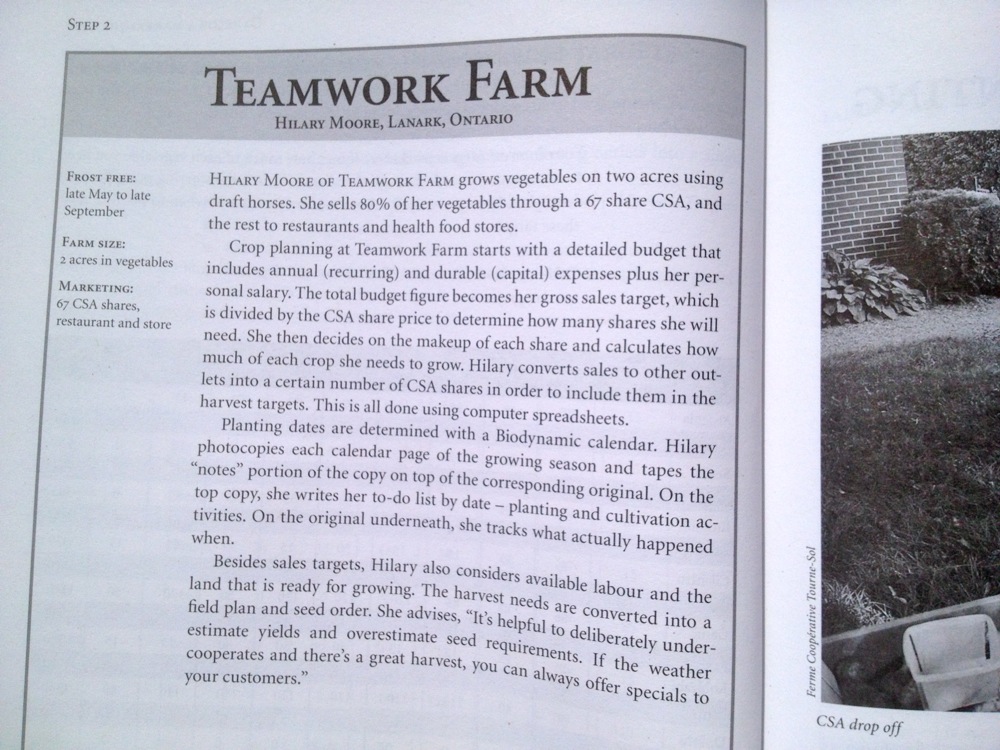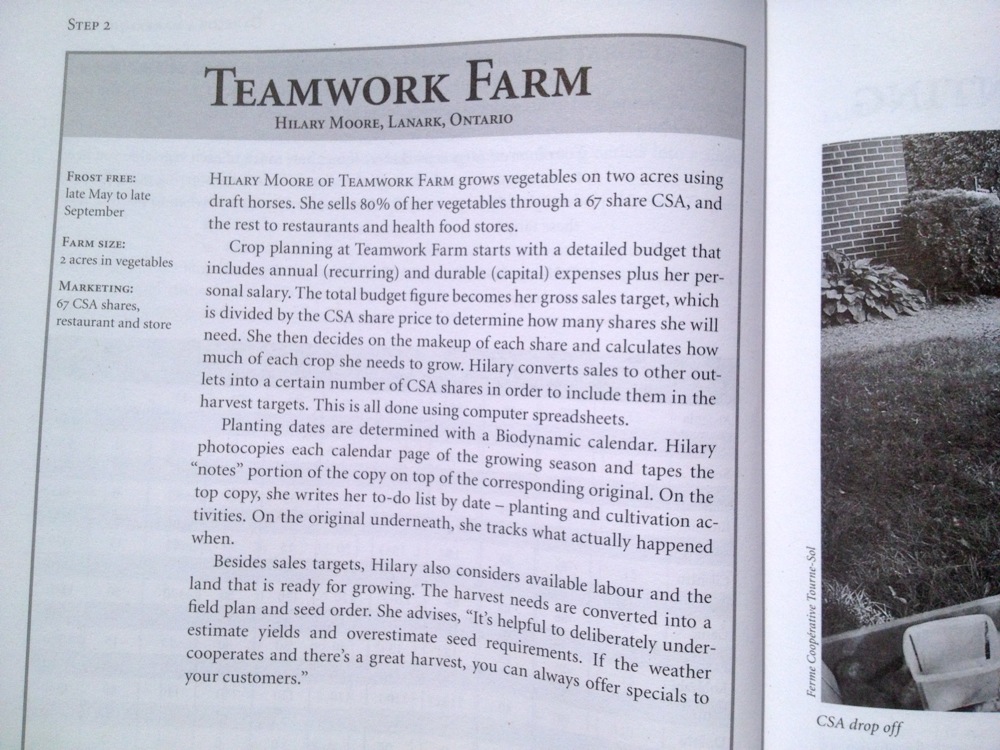 The main limitation of this book is that it might make you think that an idyllic livelihood is just around the corner for you, if you work hard and have at least 1/2 an acre to grow on. However Australia is not Canada/US – we differ vastly in soil fertility (for the majority of our continent) and in our attitude to paying a fair price for clean local food, if you move outside the foodie scene.
While there are some pockets of functional local food systems in Australia, and some places that will pay reasonable prices for organic produce produced in a small farm system with all its vagaries (unlike a broadacre organic system, where many factors are buffeted by the sheer scale of the operation, and automation of production and organic inputs can ensure that there is actually a profit margin that the end of the season), the plain truth is that paying fair prices for small-farm organic produce is not the norm in our country. Yet.
However there's one way we're going to change that, and that's to get growing, co-ordinate with other local growers, and form systems that supply our communities with seasonal, clean food grown nearby. Someone's got to do it, so it might as well be us.
So, If you accept the uphill challenge factor of small-farm production in Australia, you're off at a trot. and it's at this point that this book is greatly useful. It's great in it's describing of a diverse range of grower systems and profiles, including tables on everything from planting schedules to crop planning to budgets for a season's growing.
All up, I've not seen any other book like this… good solid info and lots of current examples of different organic enterprises that are actually working to feed communities and create right livelihoods. Good to have around as part of your planning for future or current growing, if you're considering going beyond domestic scale growing.
Crop Planning for Organic Vegetable Growers can be got from the Canadian Organic Growers, from Acres USA or Amazon
You can also download some of the spreadsheets from the book at the Canadian Organic Growers website.