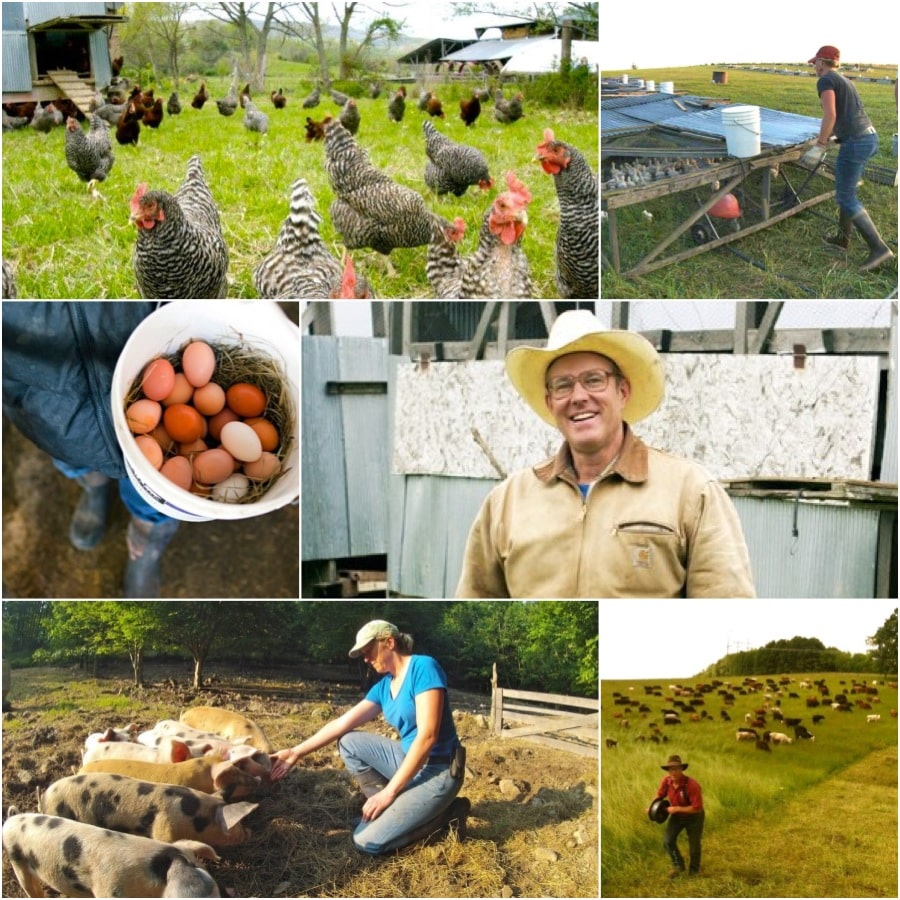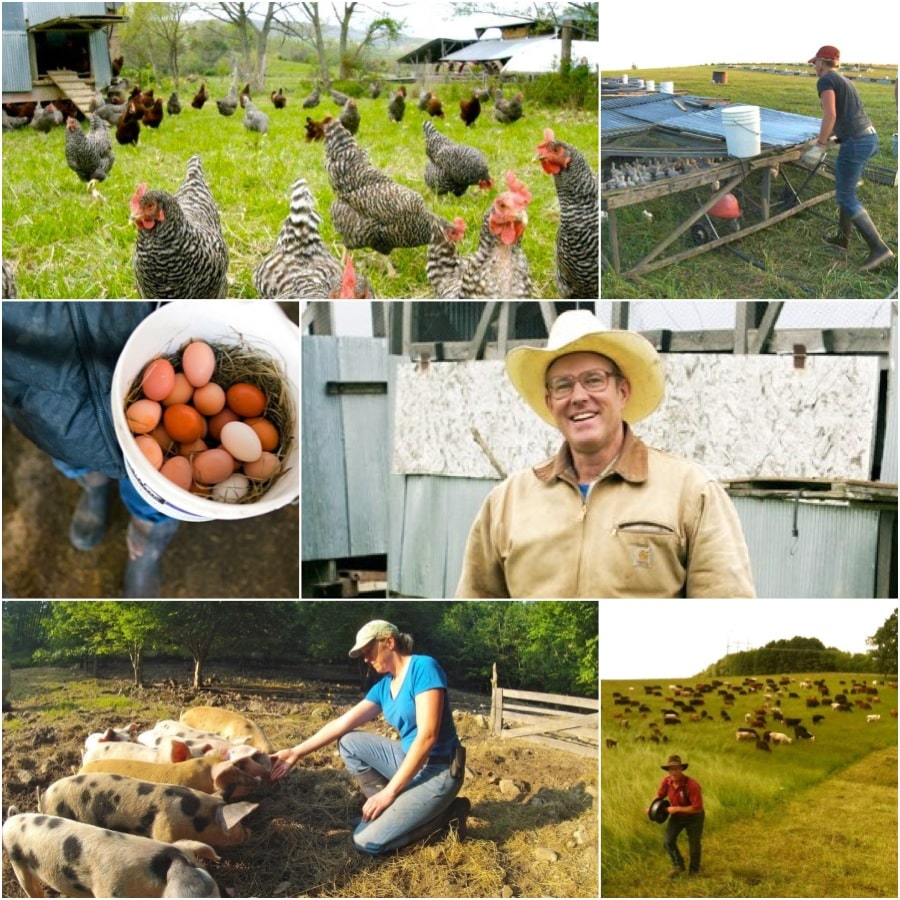 We can't wait to host Joel Salatin for 3 one-day masterclasses in February. This will be the first time that Joel will present the in-depth specifics of the various integrated animal systems of Polyface Farm to a NSW audience.
Leading on from our previous 2 years of working with Joel, we very much wanted to get specific with him for these masterclasses. The Polyface Farm animal systems are fantastic to look at from the outside, but what about all the little important details? How do you design for producing 200 clean eggs a day in the eggmobile laying boxes, so you don't have to wash them all?  How to make your small farm systems cost-efficient enough to ensure you're still farming in 2 years time, edging forwards with fertility and security?
So this time around, Joel is all about the detail. The three masterclasses are split into: You Can Farm (an overview of designing for successful small farm enterprise setup, including marketing and buying club systems), Pastured Poultry (egg laying systems, broiler systems, turkey systems, on-farm processing, direct marketing) and Pastured Beef + Pork (mob stocked beef systems, pigerator and pastured pork systems, direct marketing)
I thought I'd share the curriculums of the 3 masterclasses at this point, so that you can get a feel for what's involved in these three days. Even if you're not able to come, the curriculums below give lots of insights as to areas of importance for planning small farm systems of this kind.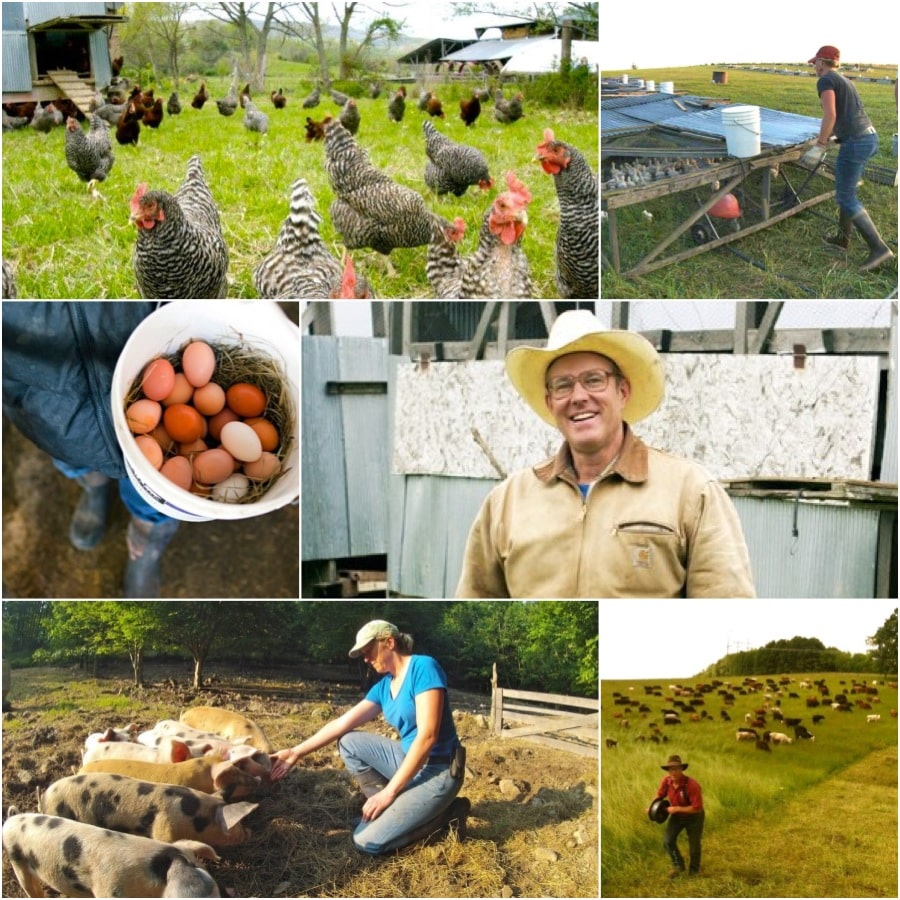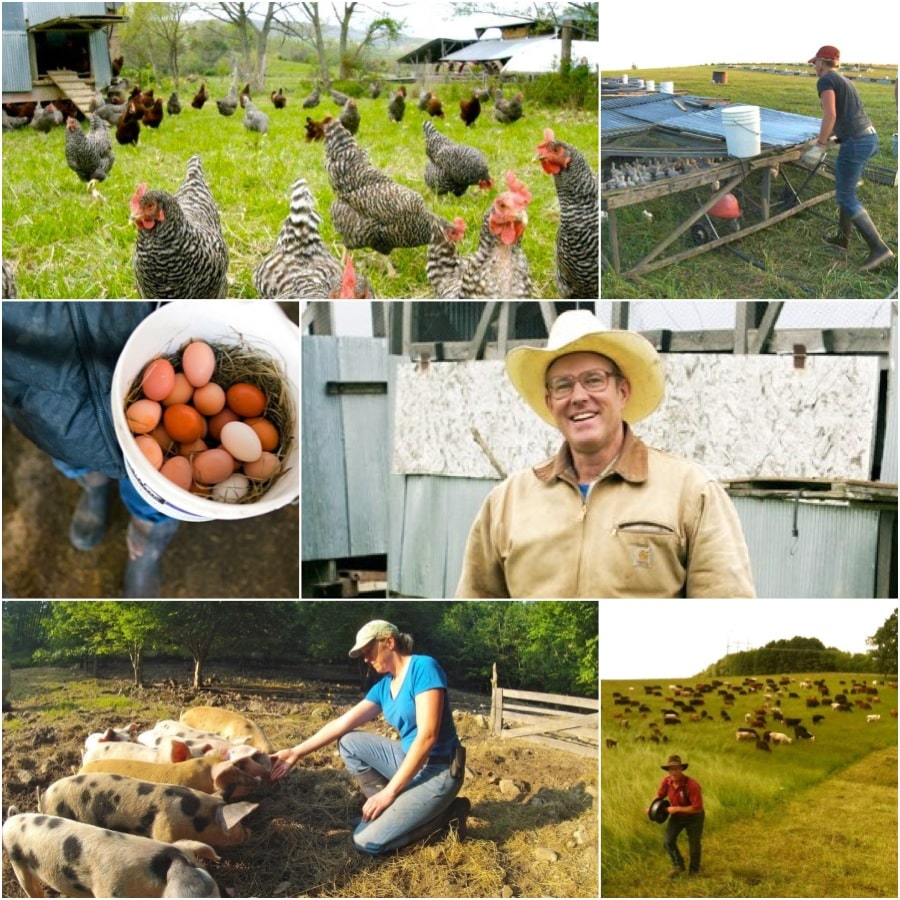 YOU CAN FARM: 17 Feb: Kiama NSW
Common Visioning – the most important energy on the farm is between yours ears, and nothing drains it faster than spousal or familial
        disagreement and distraction.  We have to get the team on the same bus before we can talk about which seats each rider will occupy.

 
Land
Buying, leasing, squatting – owning land is NOT necessary to have a successful farm.
Equity should be in management, portability, and customers, not land and infrastructure.
Portable farms are dynamic because they can be started and ended on a shoestring.
Dealing with landlords–caressing that relationship with pot sweeteners
Information – where do you get it, how do you categorize it and store it.

       
Production principles
Everything is portable.
Base it on perennials
Develop complex synergistic plant/animal relationships
Close the carbon cycle–in-source fertility
Hydration–ponds, water systems
Time and motion studies–run it like a business and shoot for efficiency.  Know your data.
Value adding
If the middle man makes all the money, then be one
Regulations–lots of ways to skin a cat
Watch your margins
Collaboration–commercial kitchens;  other businesses
Pricing
Marketing
Many different venues:  CSA, on-farm, Metropolitan Buying Clubs, Restaurant, farmer's market, electronic aggregator
Spinning your story – what do people need to know
Packaging and bundling – product presentation and choice
Diversification – duplicating the one-stop-shop, including collaboration
Selling the experience – it's as valuable as the product
Scaling
   
Non-employee team members – empower through customized remuneration packages
Complement your weaknesses – the skills to be successful normally don't all grow on one set of legs
Delegate so as you age, you gravitate toward the things you enjoy and do best
Succession
Everything needs to be structured so it can outlive you
Labor – employee, subcontractor, intern, mentor
Legacy farming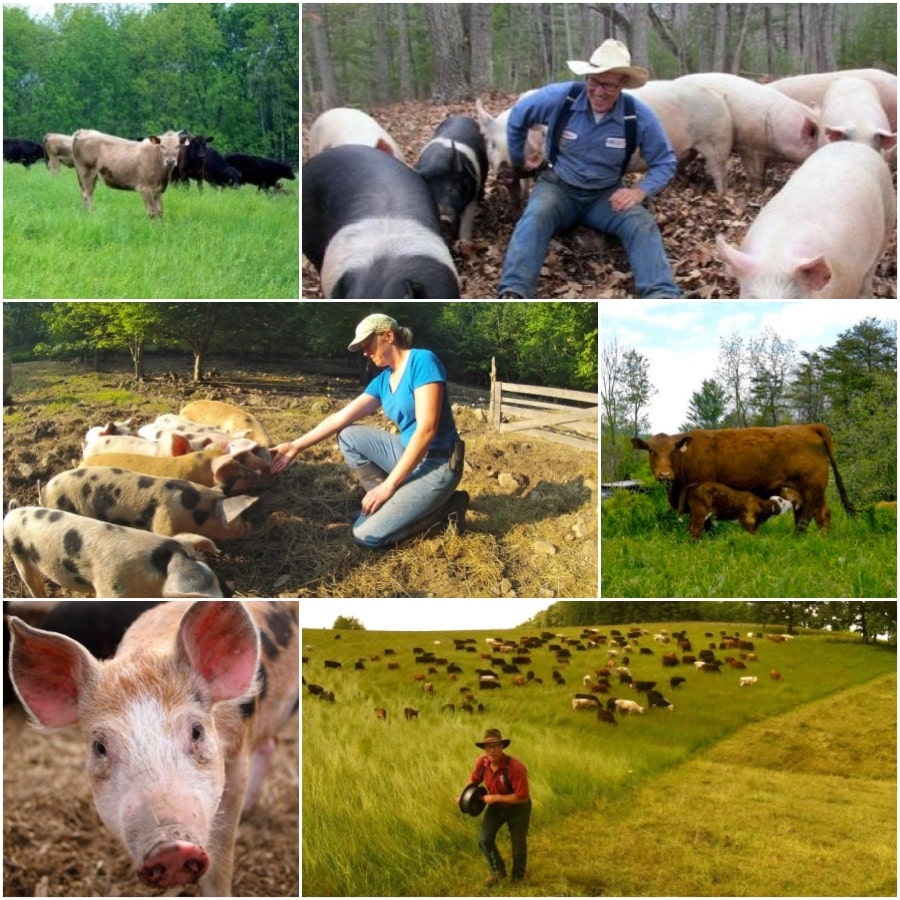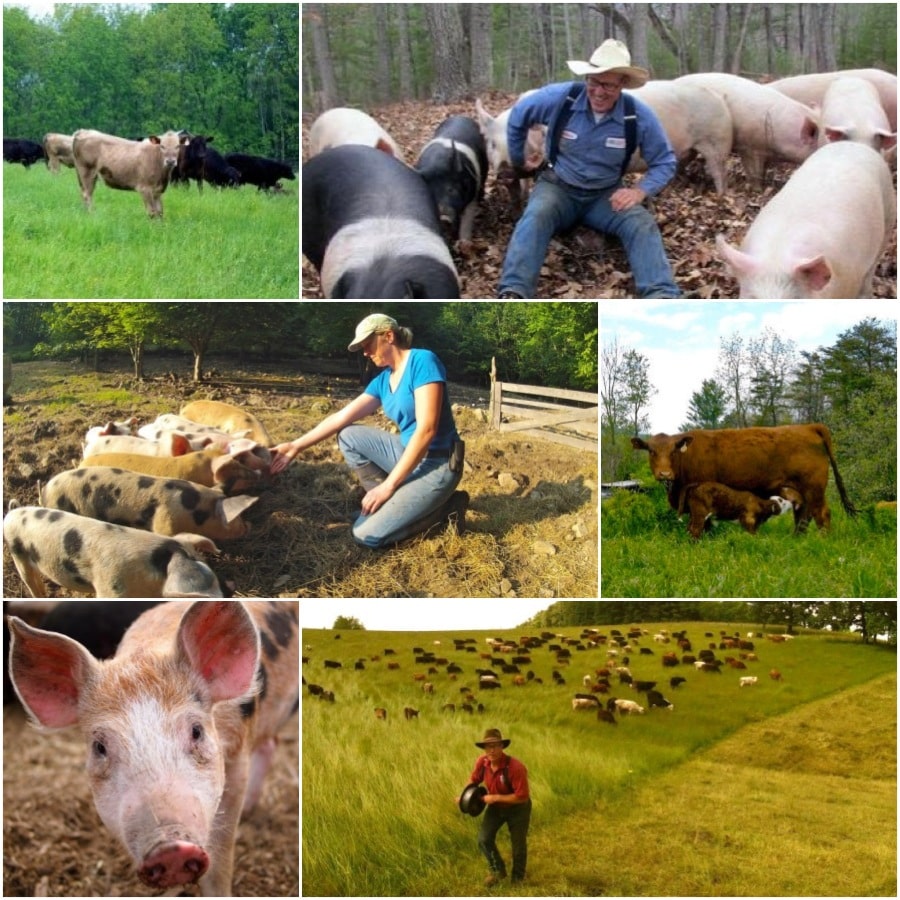 Pastured Beef and Pork: 19 Feb: Kiama NSW
Landscape design
Water systems
Access patterns–where are we going to drive?
Geography and terrain–hilltops, valleys, wet spots
Field layout
Topography defines – no straight fences
What kind of fencing
Permanent vs. portable – the 3-year rule
Corral location and herd flow – where to place gates
Handling

Principles of herding
Corral design and layout
Loading
Frequency
Mob stocking – movement
Frequency
Monitoring–watch the manure
Average daily gain vs. gain per acre
Utilization
Grass finishing – the pie concept
 
Breed
Sugar – brix
Gain
Comfort
Maturity
Adrenalin
Enzymes post-slaughter
Cooling rapidity
Cooking
Fertility management

Carbon sequestration – grass growth cycle
Composting from winter housing – pigaerating
Winter manure – leveraging vs. losing
Winter
Feeding – hay and stockpiled forage
Housing – to shed or not to shed
Health
To drug or not to drug
Line breeding – Daniel's rabbits as a template
Animal abuse accusations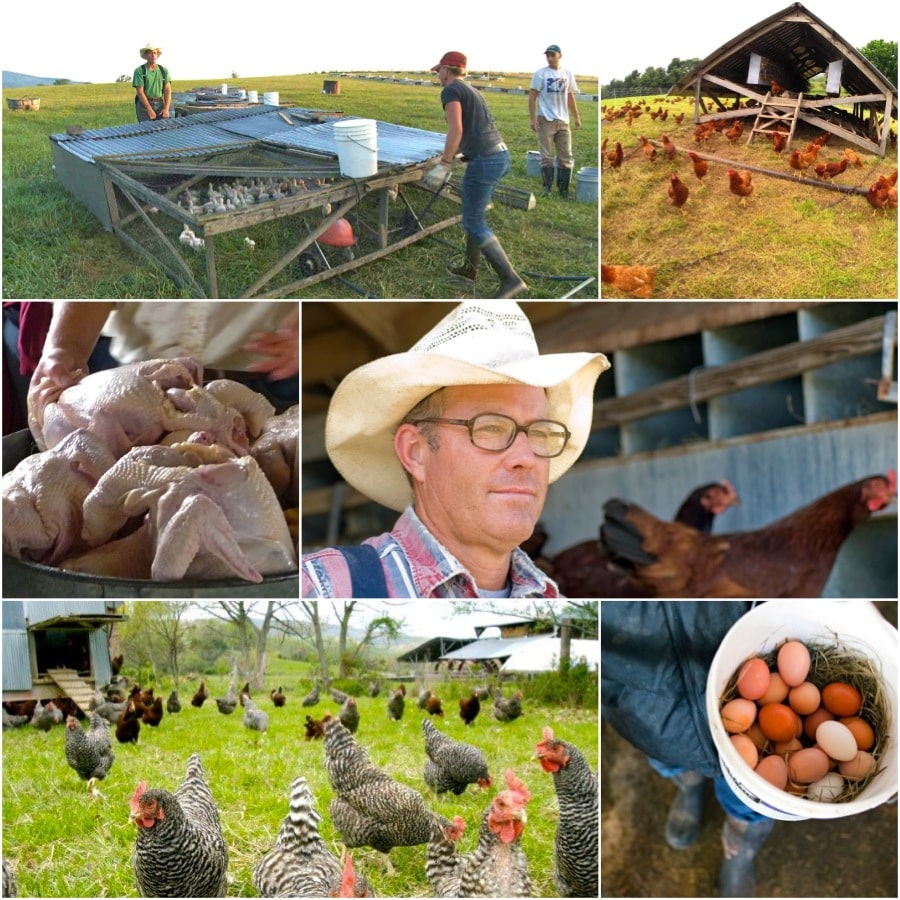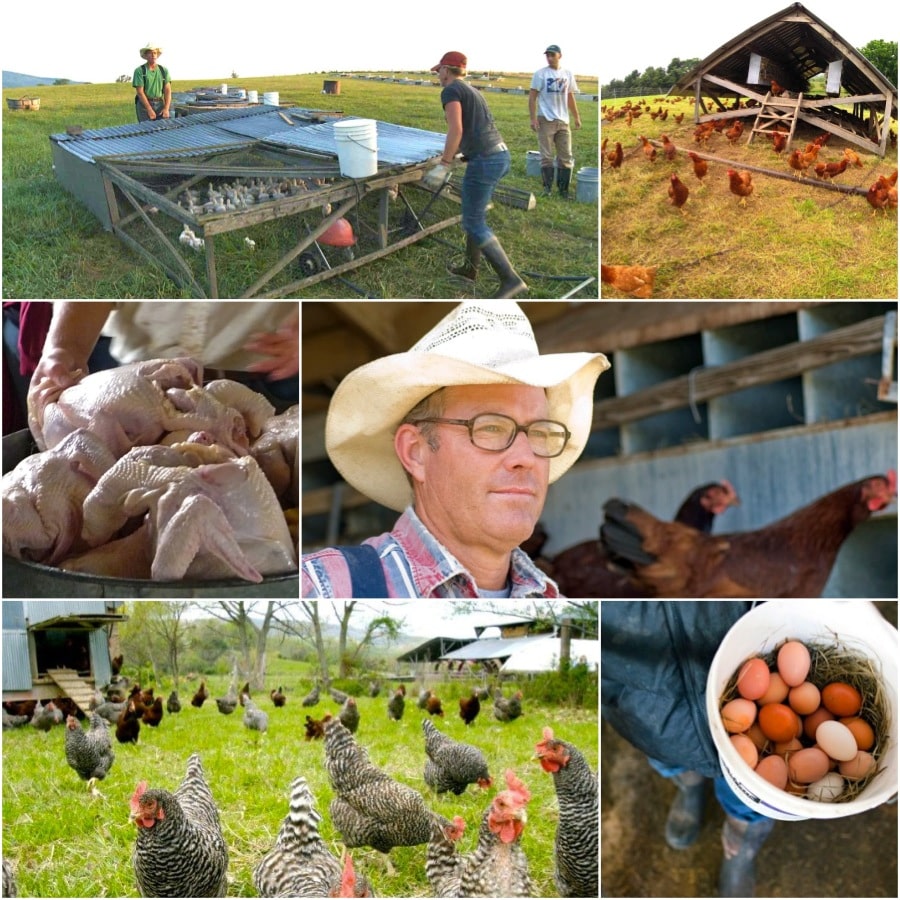 PASTURED POULTRY: 18 Feb: Kiama NSW
Portable shelter
s
Broilers
Turkeys
Layers
; Millenium Feathernet
 / Eggmobiles
Breeds

Heritage vs. non heritage – what are they and rationales for all
What we really need – linebred hatcheries selecting for pastured performance
Brooding
Five chicks to one turkey
Bedding–deep bedding discussion
When to go outside – temperatures and weather
Vermin impregnability
Care in the field
Water and infrastructure
Feed and infrastructure
Efficiency
Economics
Margins of the different enterprises
Figuring pricing
Whole birds
Parts and pieces
Feed and materials costs
Processing
Regulations and getting around them
Efficiency and infrastructure
Technique
Predation
Guard dogs and other guard animals
Trapping and otherwise injecting humans into the environment
People on farms
Health
Rations and their importance
When to intervene and when not to
Weather is the biggest variable
Season extension

Extending outdoor shelters with modifications
Winter housing – hoophouses: Multi-purpose
 / Internal infrastructure
Feed

Where to get it
How to handle it efficiently
Alternative sources
Added to all this knowledge of Joel's, we always appreciate the exisiting knowledge in the room – all the farmers and folks connected to food production who come along and add their incredible wealth of local knowledge to the day… lunchtime is major networking and discussion time for everyone! You never know who you'll meet…
Joel Salatin NSW Masterclasses 2013
Kiama Pavilion, Kiama NSW (1.5 hrs south of Sydney, accessible by cityrail trainline and a 4 minute walk  to the venue)
You Can Farm: Sunday 17 Feb 2013
Pastured Poultry: Monday 18 Feb 2013
Pastured Beef & Pork: Tuesday 19 Feb 2013
Please join us if you're able, and help us spread the word! These masterclasses are a great idea for anyone hoping to farm one day, or wanting to change how they currently farm, as well as folks wanting to access world-class knowledge on regenerative, ethical  small-farm systems for reasons of advocacy, local food system building and consumer education.
We also recommend these masterclasses to any budding or practicing permaculture designers and teachers, as the techniques explained are a great addition to your knowledge when advising or educating about integrated permaculture food production.
It's going to be an extraordinary three days. We hope to see you there.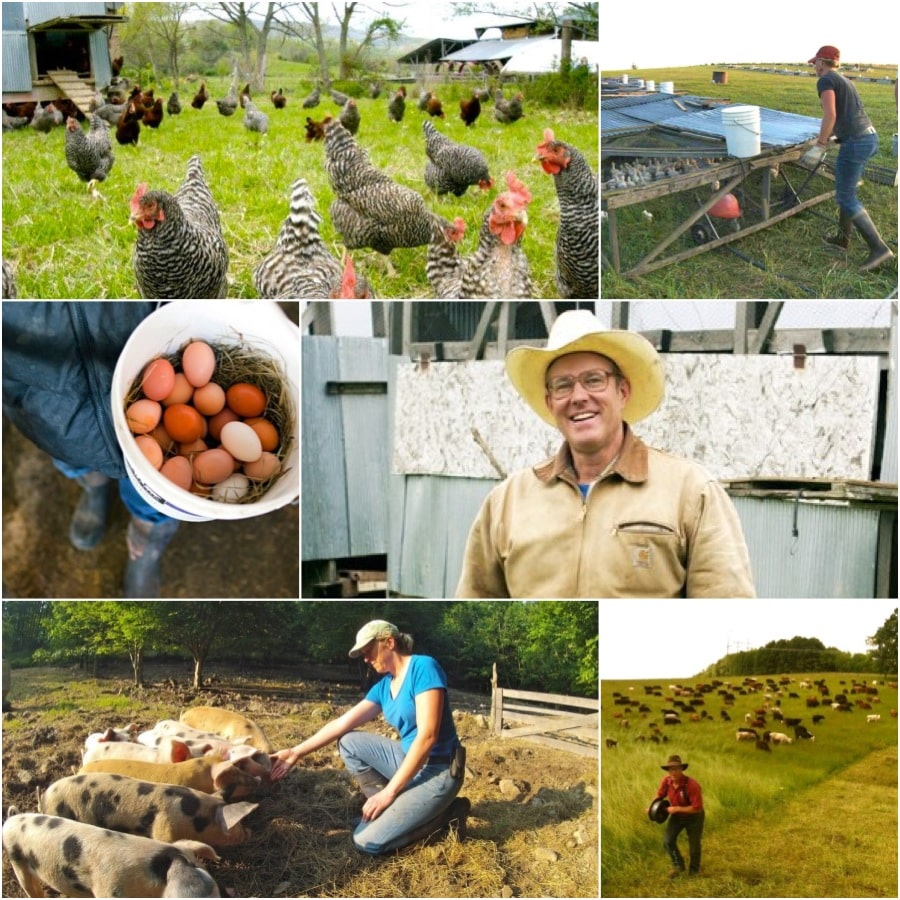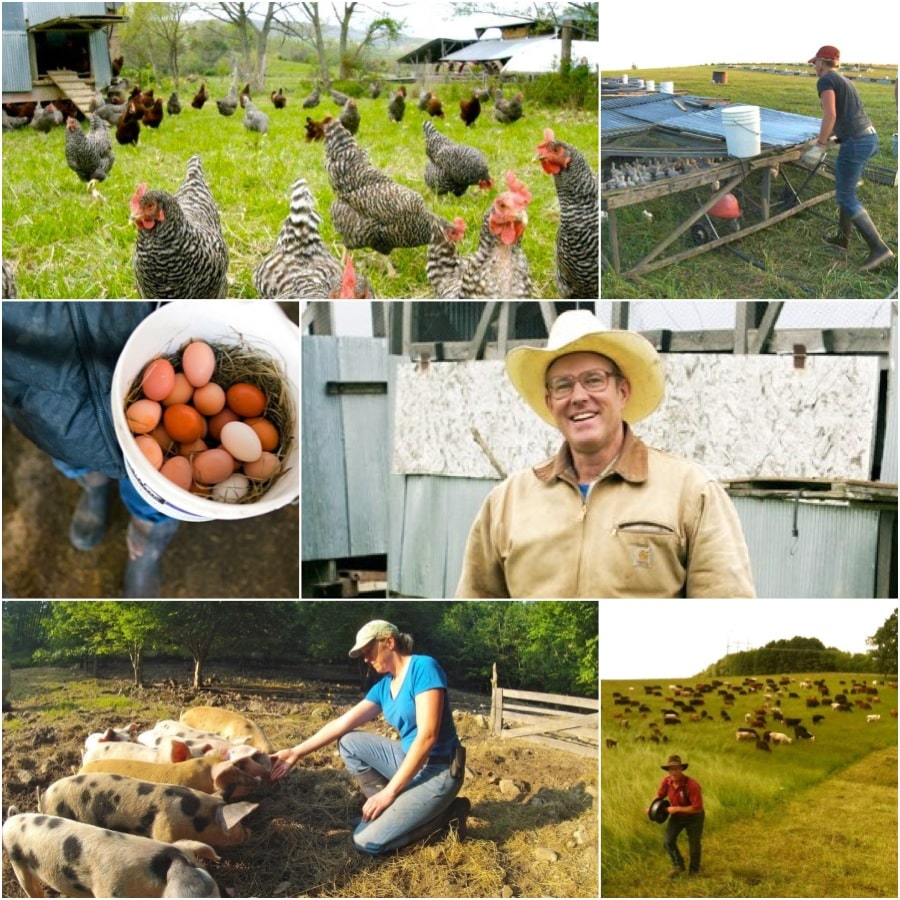 >> More posts about Joel Salatin, including our previous Joel Salatin workshop resources
Milkwood proudly presents Joel Salatins' 2013 masterclass series in association with RegenAG and HeenanDoherty.