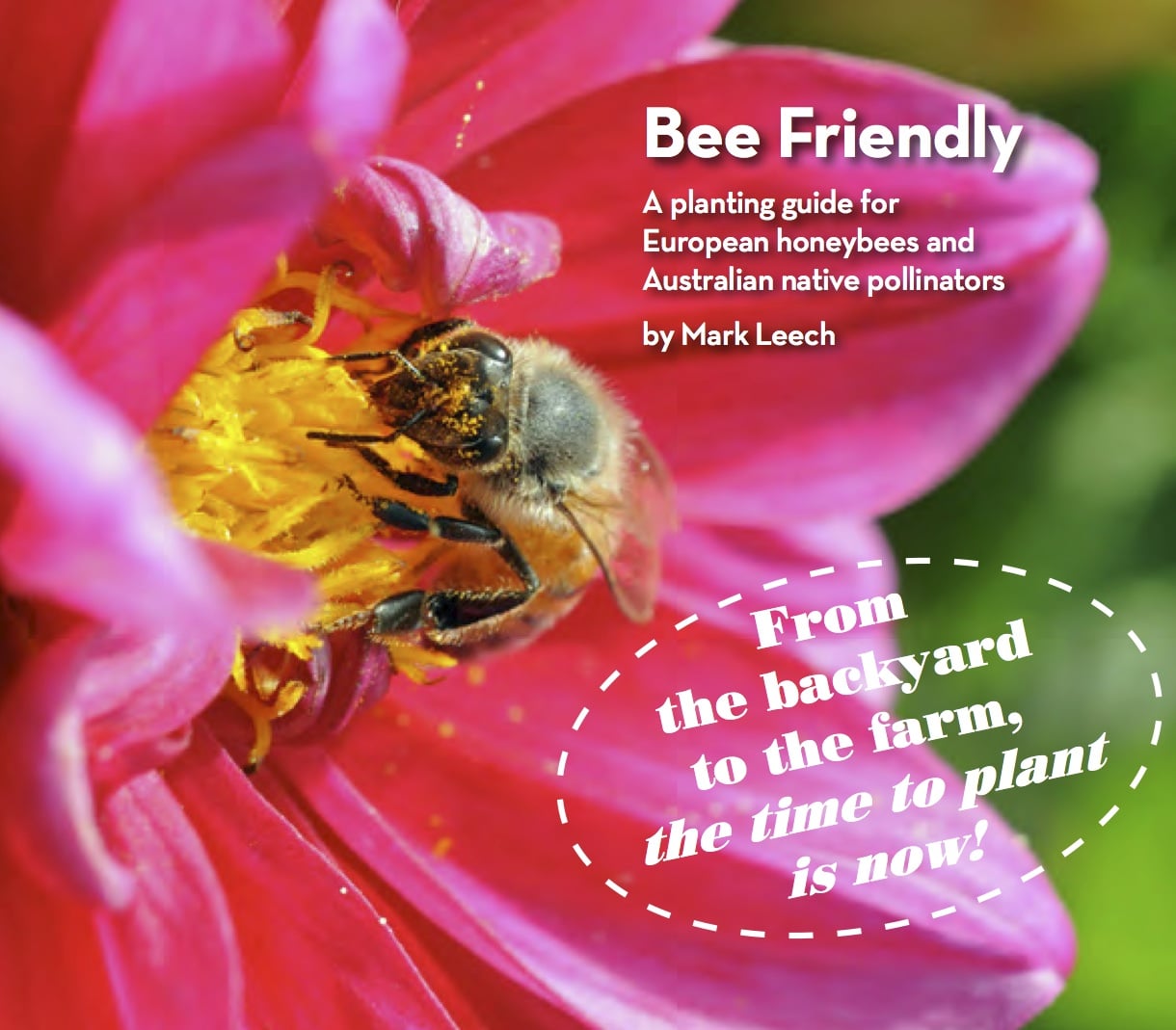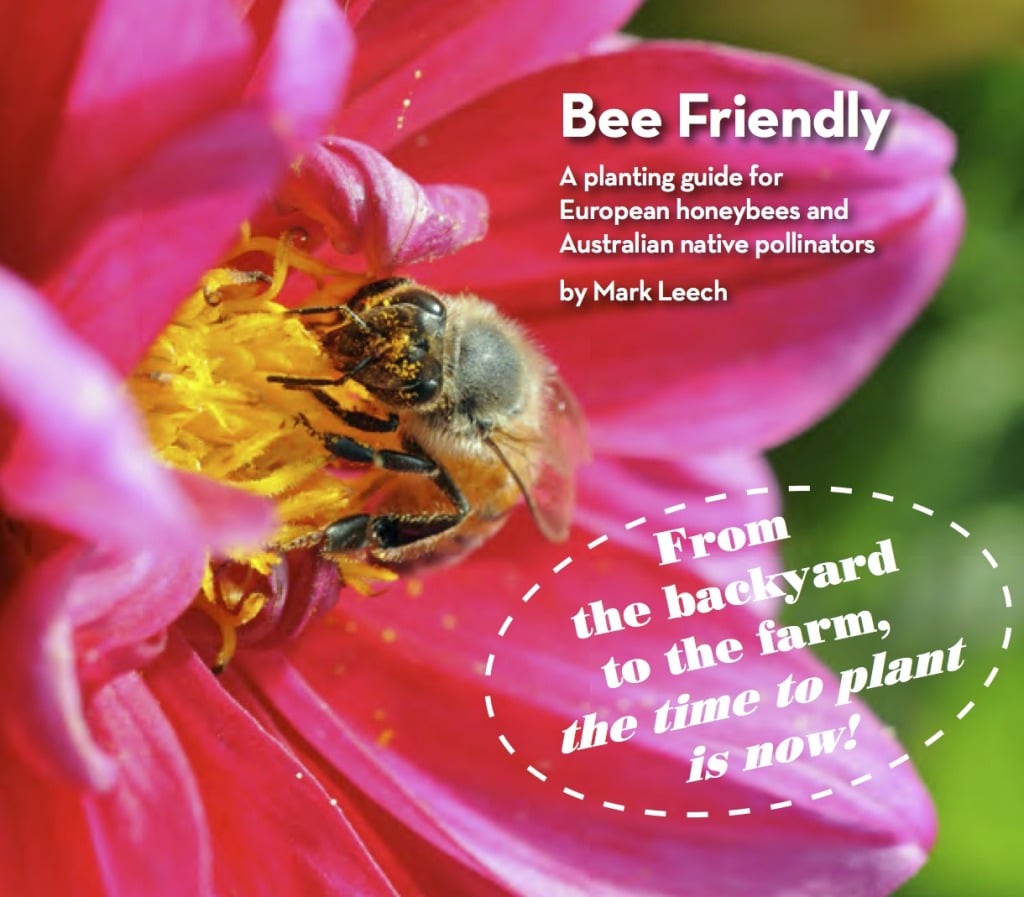 This new pdf resource is free to download and a great document for anyone wanting to ensure their garden, verge, community patch or farm is as pollinator friendly as it can possibly be.
It's a guide put out by Rural Industries Research and Development, and is a fantastic resource covering ideas for bee-friendly plantings in both urban and rural areas. It's chock-full of planting guides, nectary calendars for different Australian climates, and pollinator garden design…
The thing I really like about this guide is that it's core focus is on pollination and its benefits for the ecosystem, rather than how to attract this pollinator over that one. Regardless of whether it's a european honeybee or a native blue banded bee doing the actual pollination, the focus here is creating fertility in gardens and farms.
Aside from a good overview on keeping bees in the city and on farms, this guide also has extensive planting guides and, best of all nectary calendars!
A nectary calendar shows the spread of flowering you can expect over the year, given your plantings. This might seem like a little thing but if you want consistent pollination for your vegetable patch, the more complete your nectary calendar of surrounding plantings, the better. It can make a huge difference to crop fertility.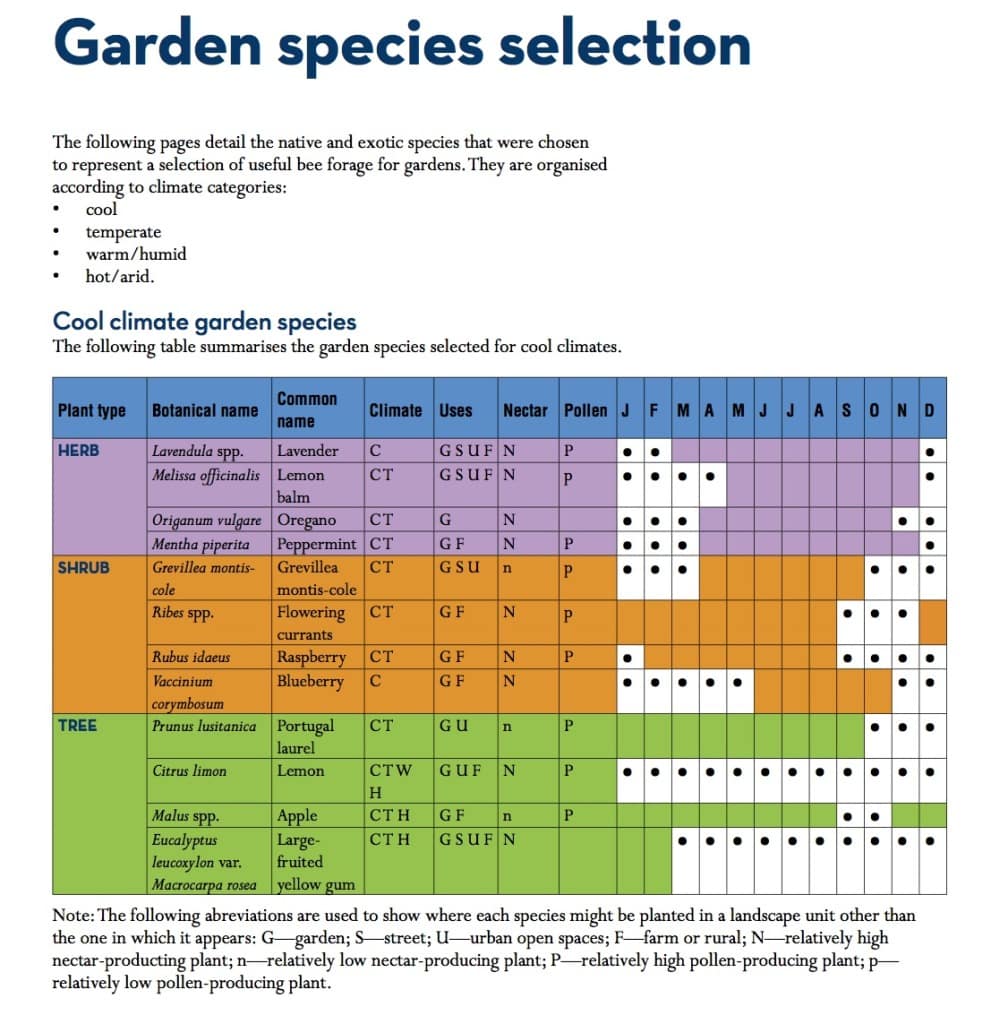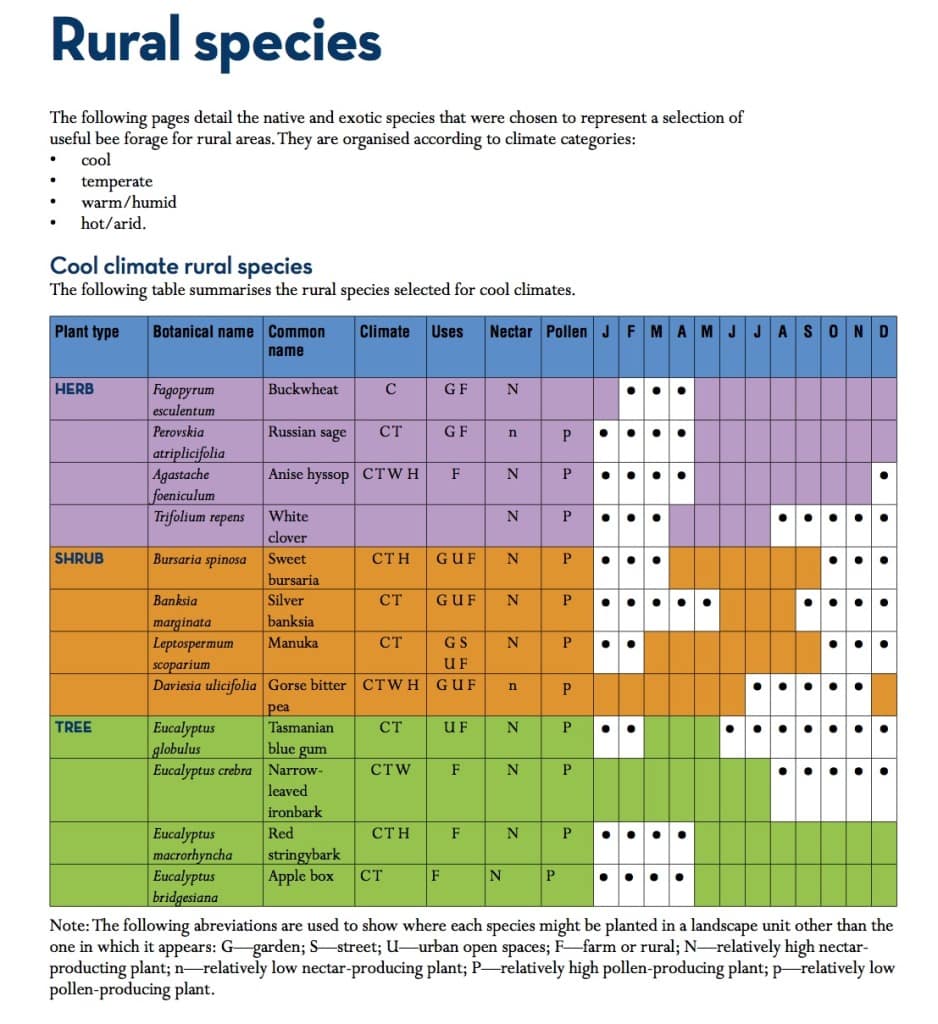 If you were a bee, would you wan to spend the day at a rocking party (the garden with 14 things flowering, as well as the tomatoes) or would you want to use your precious energy to instead fly over to the garden where there's only a couple of pumpkin flowers and that's it?
This is the way that pollination basically works. If you've got lots of action in the form of flowering plants that pollinators love, you'll get lots of pollination for everything in the immediate area, consistently.  Even more so if you introduce pollinator habitat and/or hives.
A diversity of plantings means not only the many benefits of a diverse ecosystem with all its integrated pest management outcomes, but also a wide spread of your nectary calendar, increasing your overall pollination year-round.
So planting for pollinators is not just pretty, or a feel good thing, it directly influences the fertility of your garden (where we hope you are growing good food, on whatever scale is possible for you).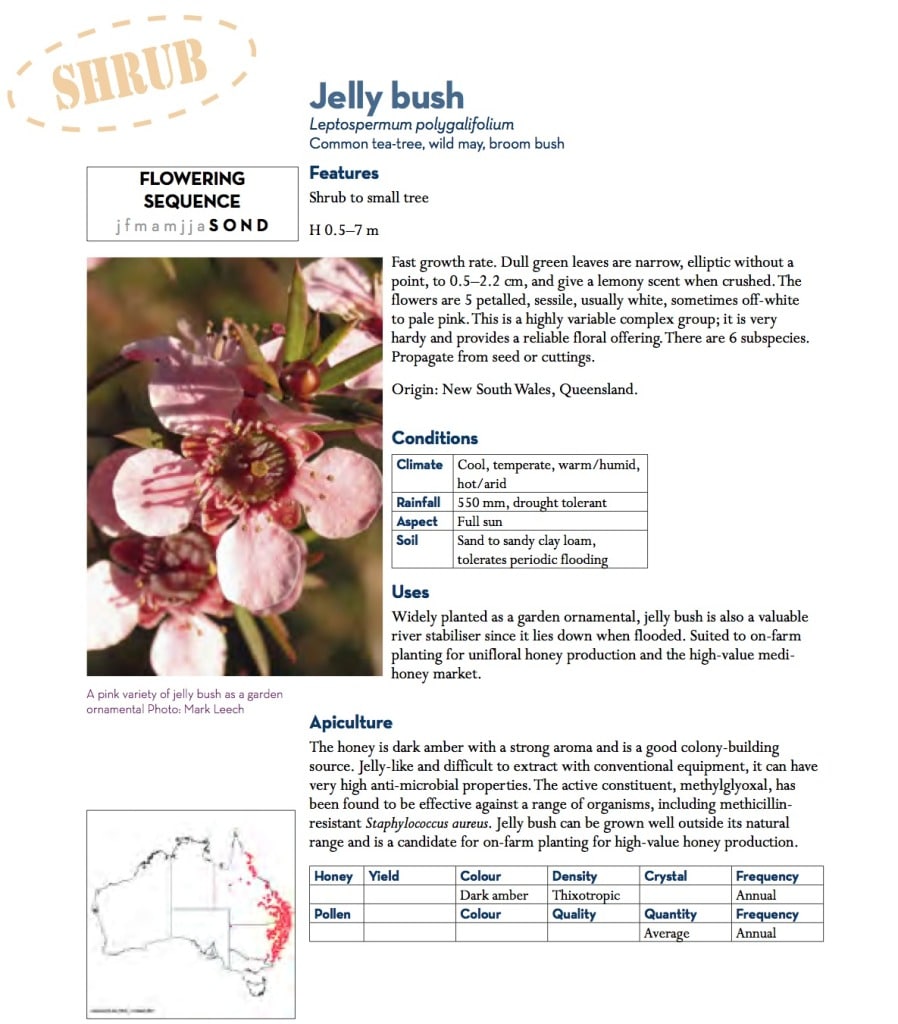 Bee Friendly: A planting guide for European honeybees and Australian native pollinators also has an extensive planting guide for urban and rural Australia.
Most of the plants listed are native, but some notably multi-use ones  in the rural sphere are not, and there's some exotic ornamentals as well.
This guide also dips into designing for pollinators, and looks at suggested sites for placing hives near the home in urban and rural contexts.
"The Australian honeybee industry provides essential benefits to agricultural, horticultural and urban environments through managed and incidental pollination services.
Planting bee forage for honeybee nutrition offers major benefits to the industry and society. This planting guide for bee forage describes planting choices from the backyard to the bush, right across the nation, and will assist with increasing available bee food. Individuals, gardeners, municipalities, government land management authorities and farmers can make a difference.
Partnerships and innovation in urban environments and broad-scale vegetation management will effect a positive difference. Perennial pastures for semi-arid lands, biofuel plantations, carbon farming, biodiverse planting and revisiting existing plantation development can all deliver significant regional benefits.
This guide gives ideas and choices of species to bring about improved outcomes for honeybees and the Australian pollen- and nectar- using fauna, including mammals, insects and birds."
You can buy hard copies of this guide from Rural Industries on their page.
Big thanks to Rural Industries for putting out such a useful and usable guide that has the potential to benefit Australia-wide communities' health, food security and ecosystems.