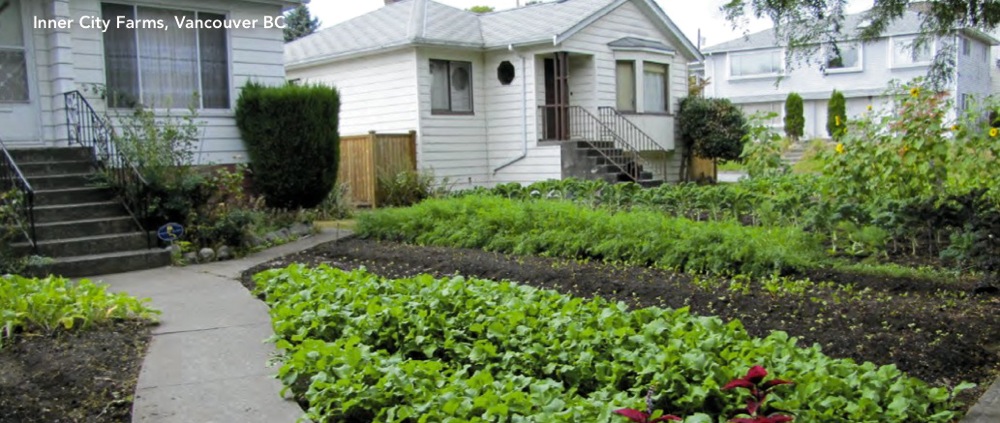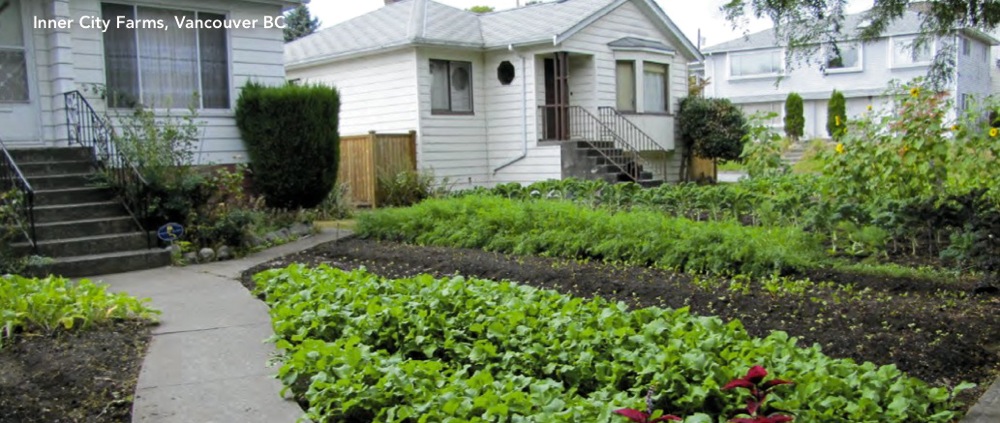 The Urban Farming Guidebook is a free pdf resource for helping local governments to plan the growing of food in their cities. Given that we're all about bottom-up action, we feel that it's best placed in the hands of potential growers, so they can get on with creating local food systems!
And that means you. This guide was written for Canadian councils in BC, but that doesn't make it any less interesting, or useful, for the rest of us. There's 4 case studies of successful urban farms in BC, and plenty of inspiration and workable ideas for more…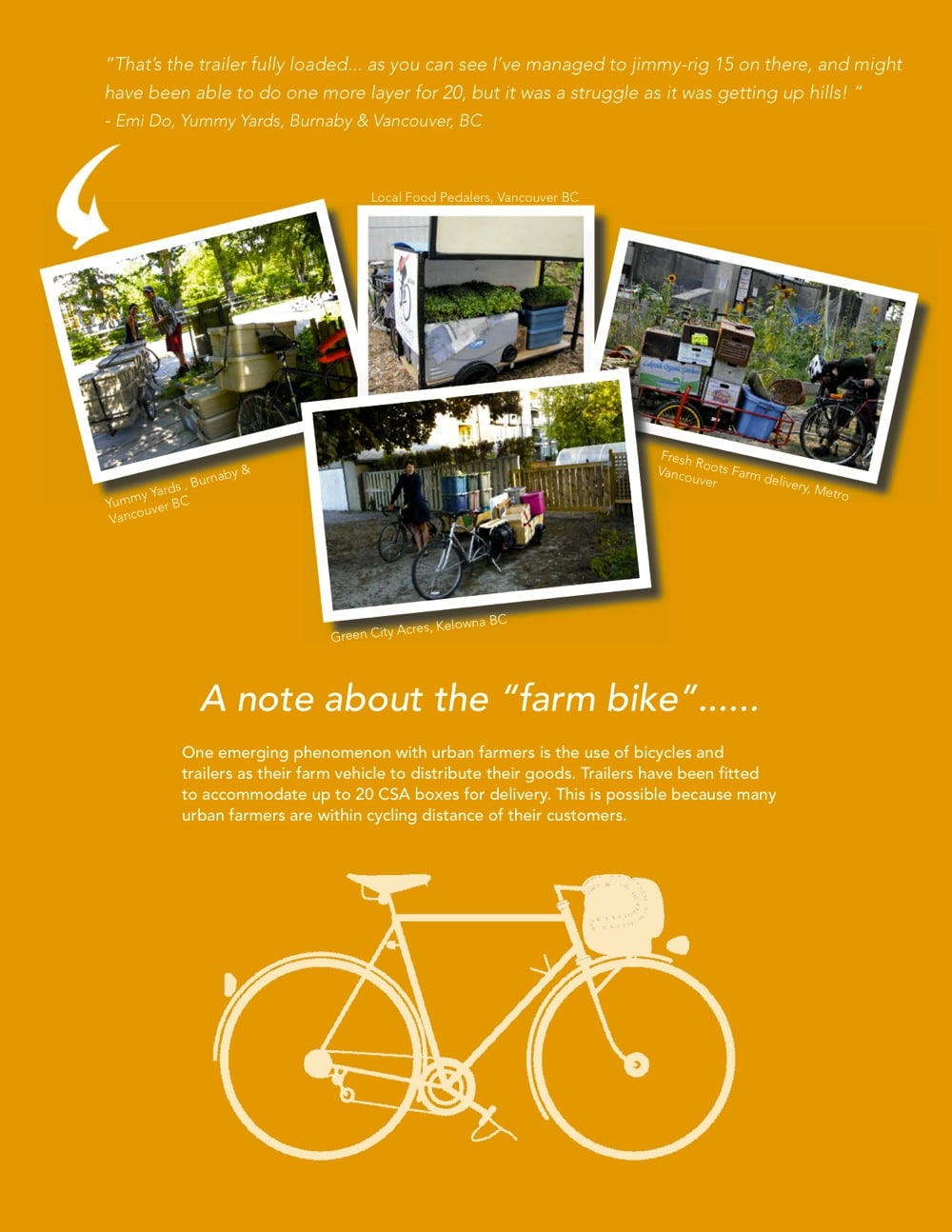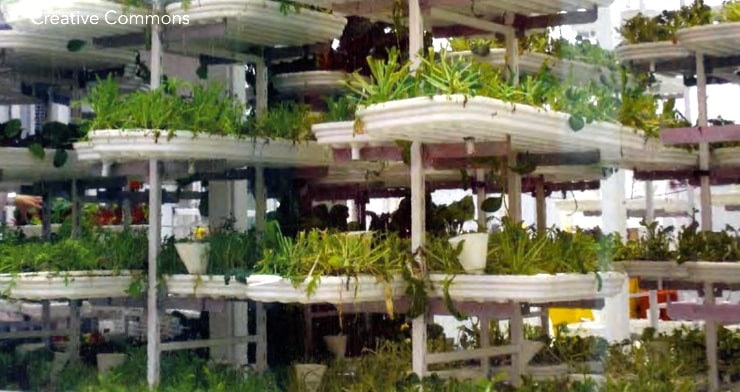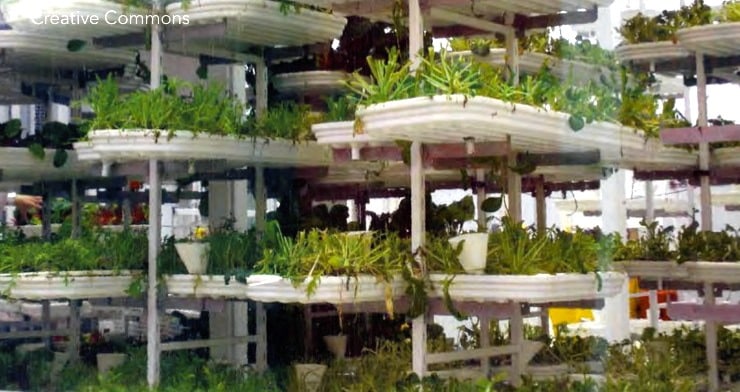 "Verticrop (above) is a technology that utilizes suspended hydroponic tray systems on a conveyer system to grow leafy greens. This system is being built on the top of a parking garage roof in downtown Vancouver under the name of Local Garden"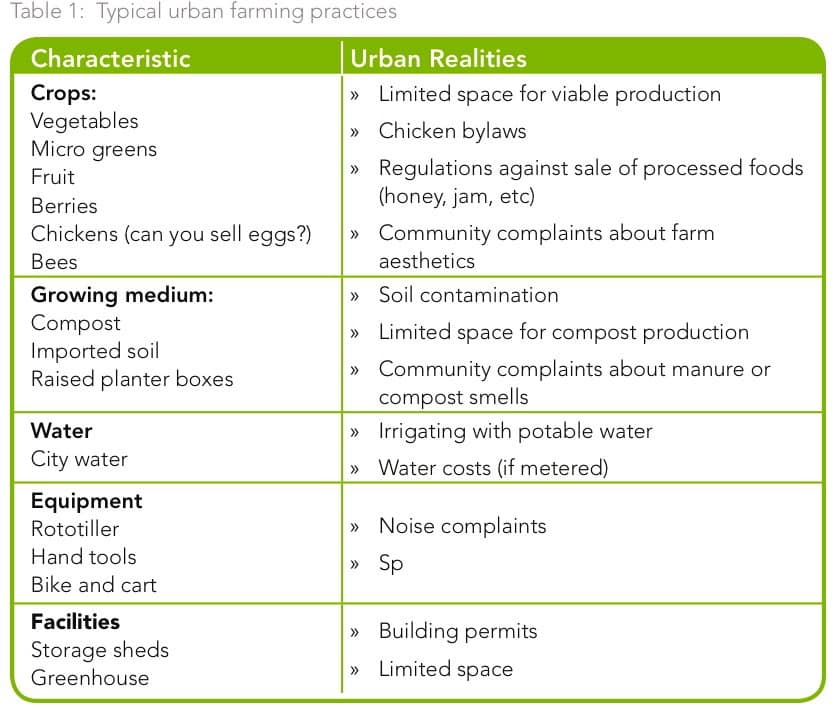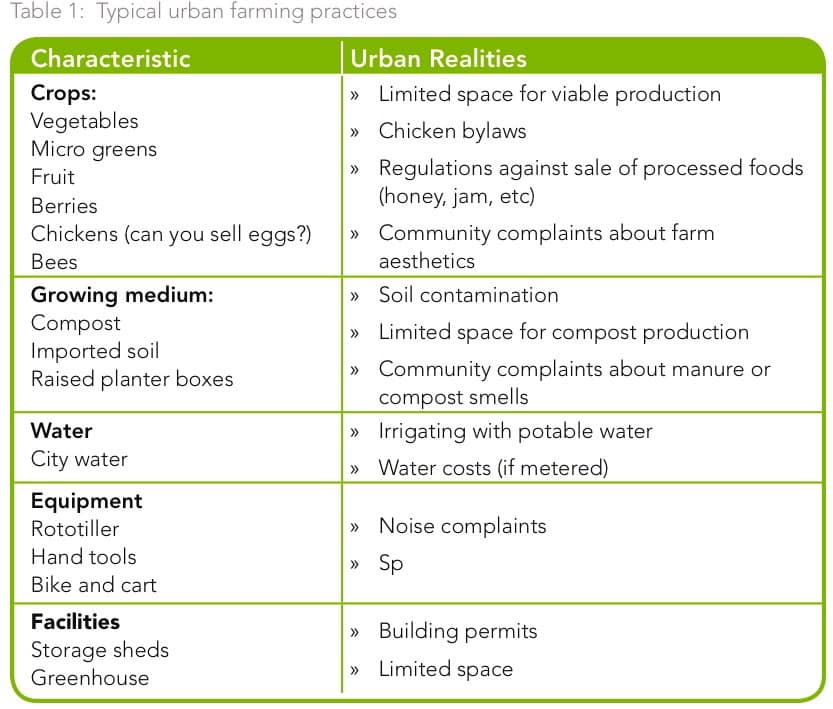 (above) "Nuisances: Given that most nuisances from urban farming will be identified through complaints, education about the role and value of urban farms and growing spaces is essential.
Also, developing good neighbor policies and guidelines that lay out the behaviors and practices both farmers and their neighbors need to adopt will help to mitigate problems and build overall awareness."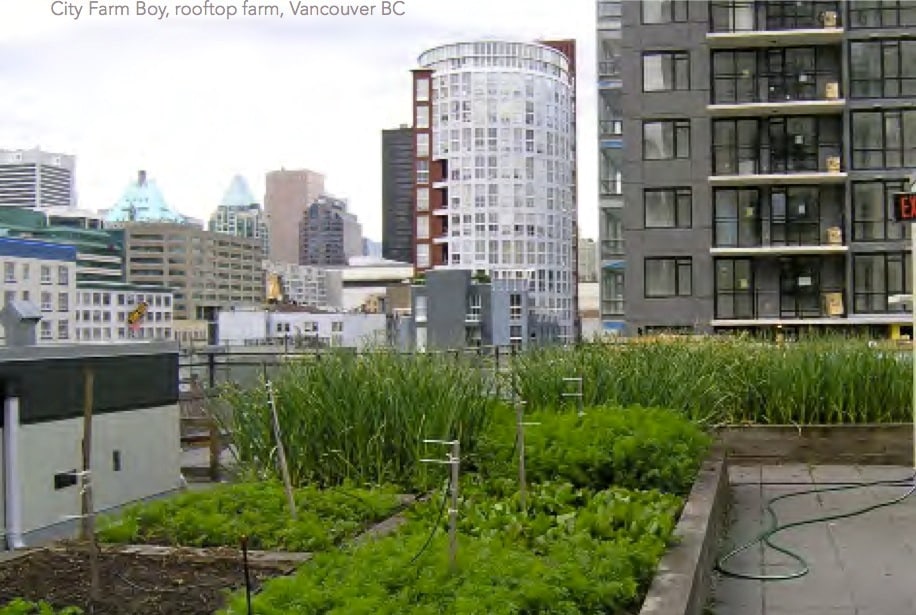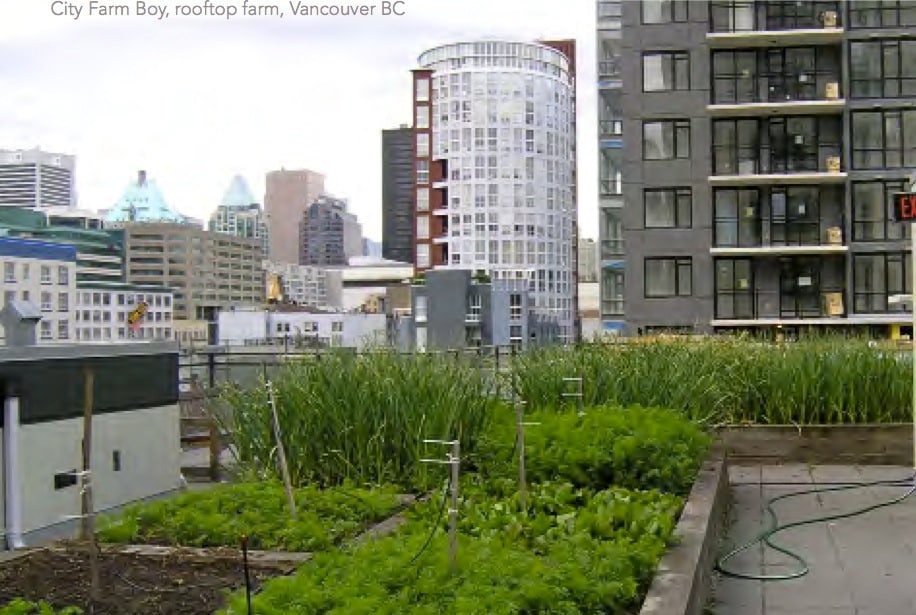 "Urban farming has emerged at the frontier of a burgeoning trend in local food and community resiliency. Local food retailers, restaurants, and consumers are responding as partnerships with chefs and even mainstream grocers are being established. Vegetables farmed in the city are finding their way onto menus, food carts, and produce stands.
As a result, linkages in the local food chain are becoming stronger in concert with a growing consumer demand for local and sustainably grown food.
Although it is not expected that these farms will ever feed a whole city, they have great potential for increasing community health through providing secure access to fresh food in the face of rising food prices, as well as stimulating community wealth with new sources of jobs and entrepreneurial opportunities…"
There's some great stuff in this guide – apart for the case-studies of existing urban farms and a good overview of other workable models for sustainably growing food in cities, there's many suggestions about the brass tacks aspects of farming…
Yields, zoning, how to get soil, and all the seemingly  small details that are so often make or break for an urban farming enterprise…
You see statues everywhere to politicians, poets, bishops, but none to cooks or bacon-curers or market gardeners" – George Orwell
** Also, thanks to Kate Gillett of Food Skil, a local food focussed social enterprise in Geelong, here's a link to a complimentary guide put out by Vic Health in Australia – Food-sensitive planning and urban design…
Lastly, we're running a fantastic Urban Permaculture Design Certificate in Hobart this April with a super team of Australia's best urban permaculture designers and doers, if anyone is interested in skilling up for urban abundance.