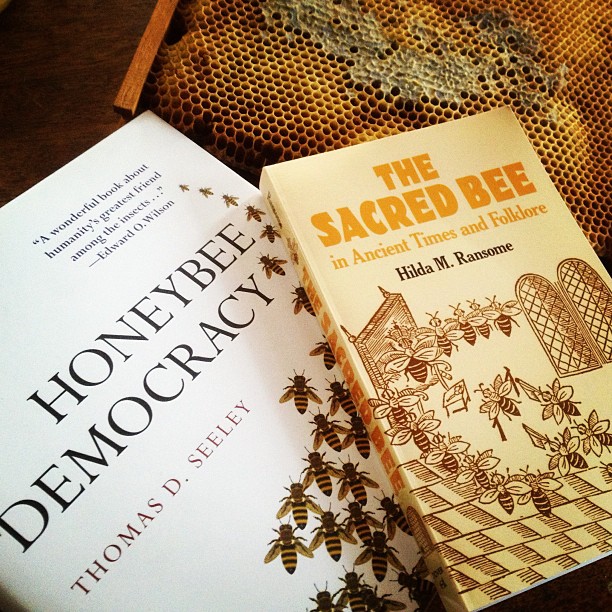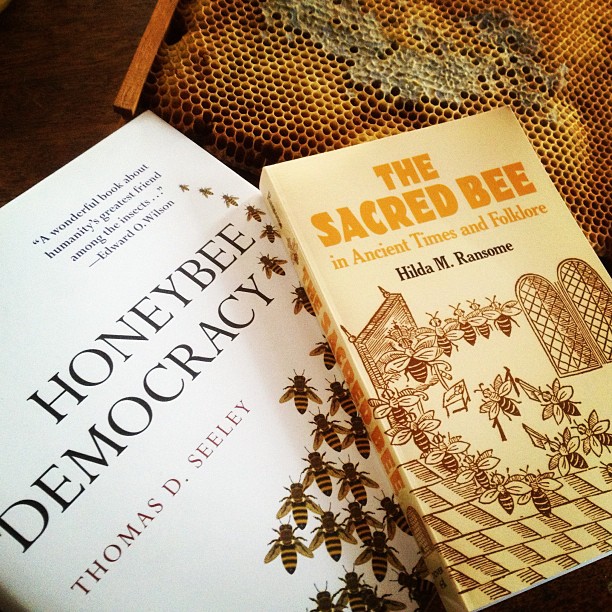 Bees deserve more study than they get, seems to me. No matter if you're a budding beekeeper or just a responsible citizen, these ladies and their ongoing work are responsible for one in every three bites of food we eat. They deserve both our joyful respect and a deeper understanding.
The two books above are top of Tim Malfroy's list of essential bee texts, and this summer we're reading them, and gleaning much goodness.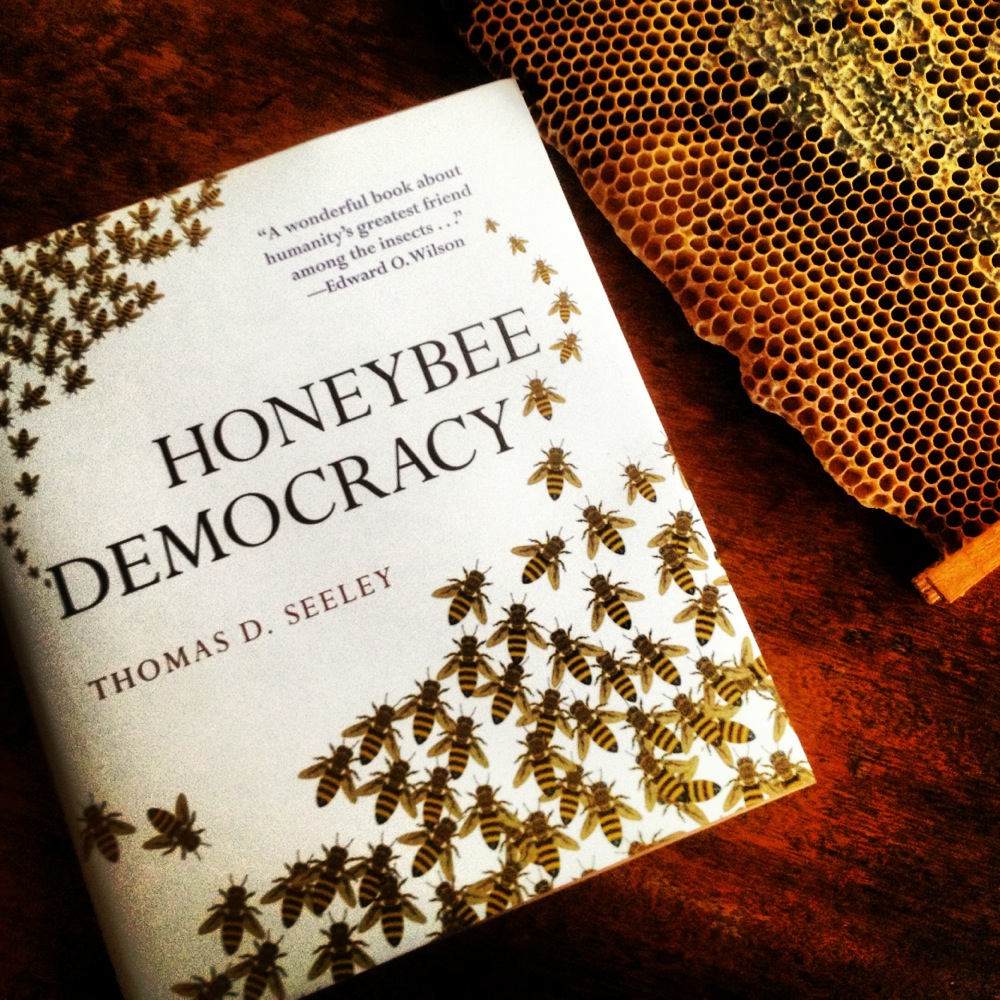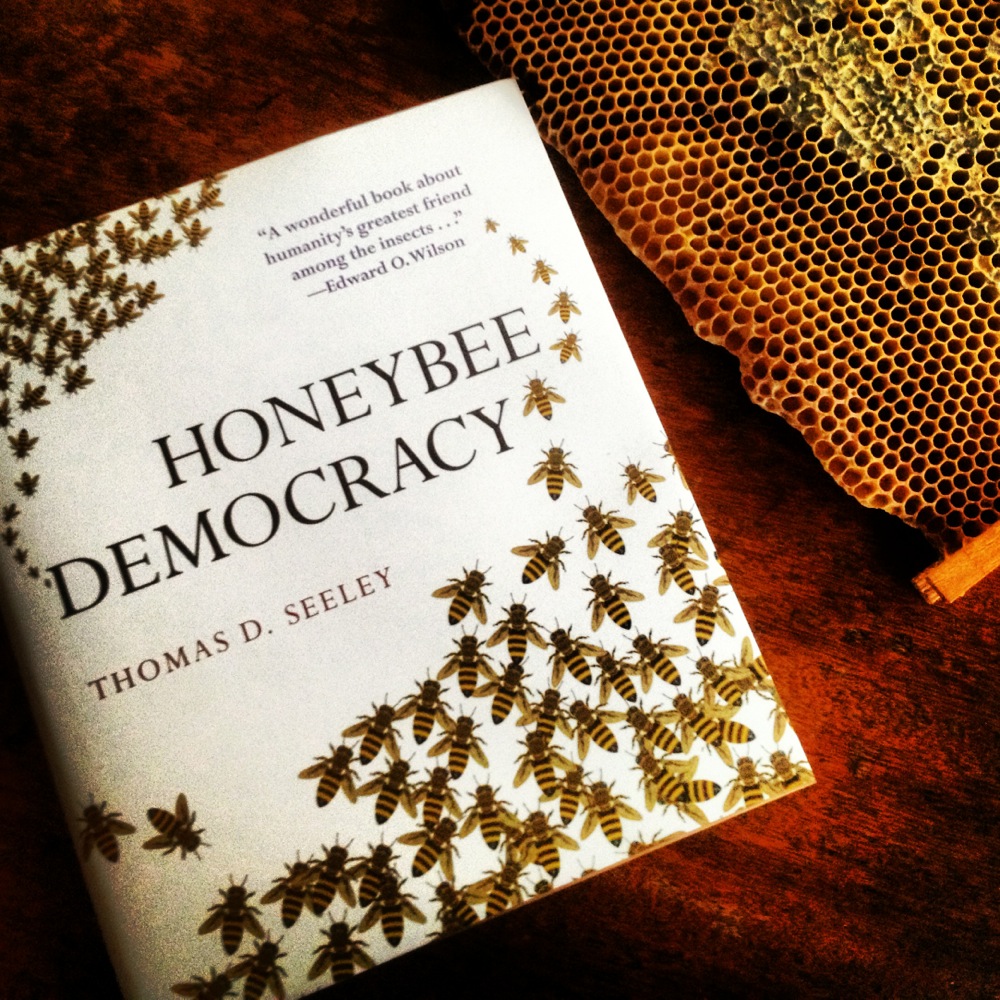 Honeybee Democracy should be a primary text for every schoolkid. It's ridiculously good.
Thomas D. Seely is THE dude on swarm intelligence, and along the way he just happens to have studied honeybees as a fulltime job for the last 30+ years. In short, this book examines the behavior of honeybees as an individual and super organism from birth to death.
As a beekeeper, or even just as a bee lover, there is much, much goodness in here. The amazingness of bees and the hive mind is writ large on every page, as is the depth of the role they play in keeping our species alive.
Happily, from what i can tell, Cornell University (where Seely works) does not currently seem to be involved in receiving co-incidentally large donations for argi-chemical companies which may or may not influence certain conclusions reached in their bee research unit.
Which is not to say that Seely is directly opposing anything or anyone in his book, but Honeybee Democracy does bear large witness to the intelligence and intricacy of the honeybee super organism, and the ripple-like effects which can be caused when toxins (such as sub-lethal neonicotinoids, so common in many agri-chemical fertilizers, herbicides etc) come into contact with bees. And the flow on effects to our food systems. And future.
Reading this book will make you a better beekeeper. Or a better bee lover. Though it is a book about a single species, this species is so very important that, in learning about how honeybees work, you are essentially coming to grips with your food system, and the implications of what happens when we warp things. Which is a rather good idea.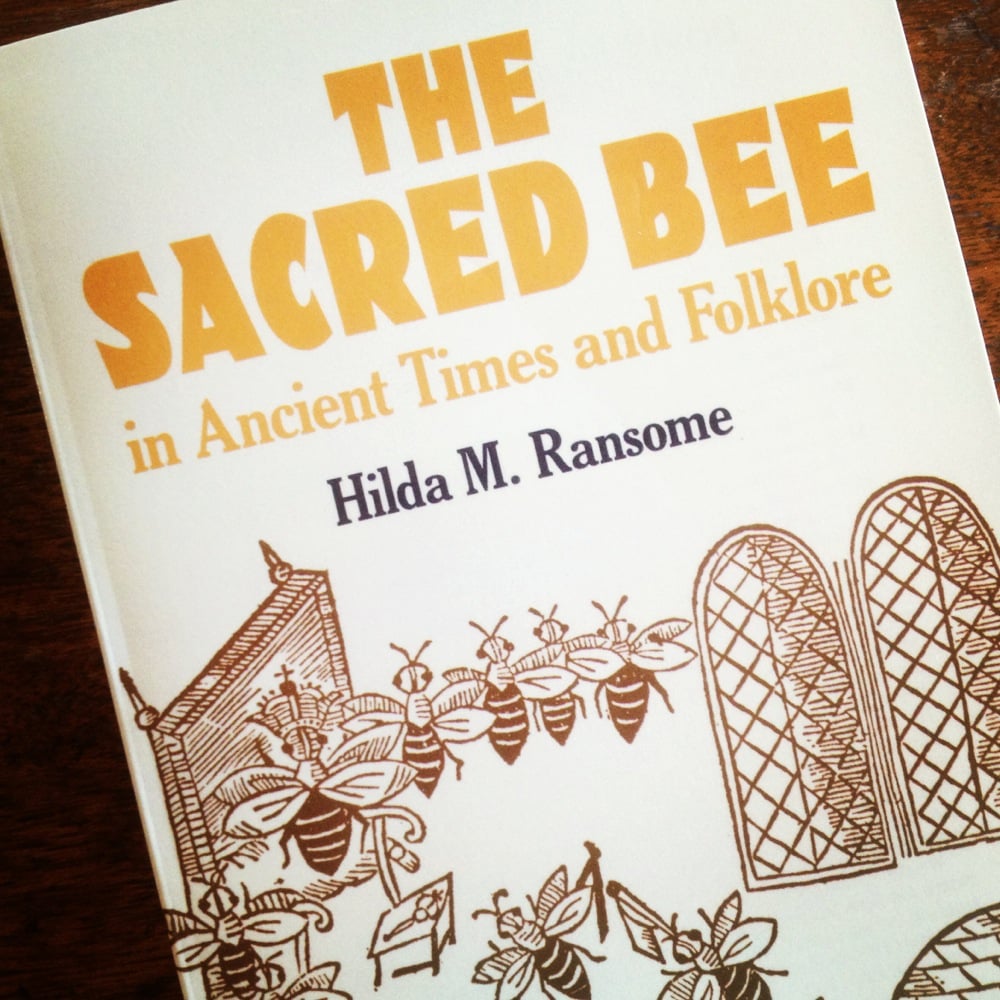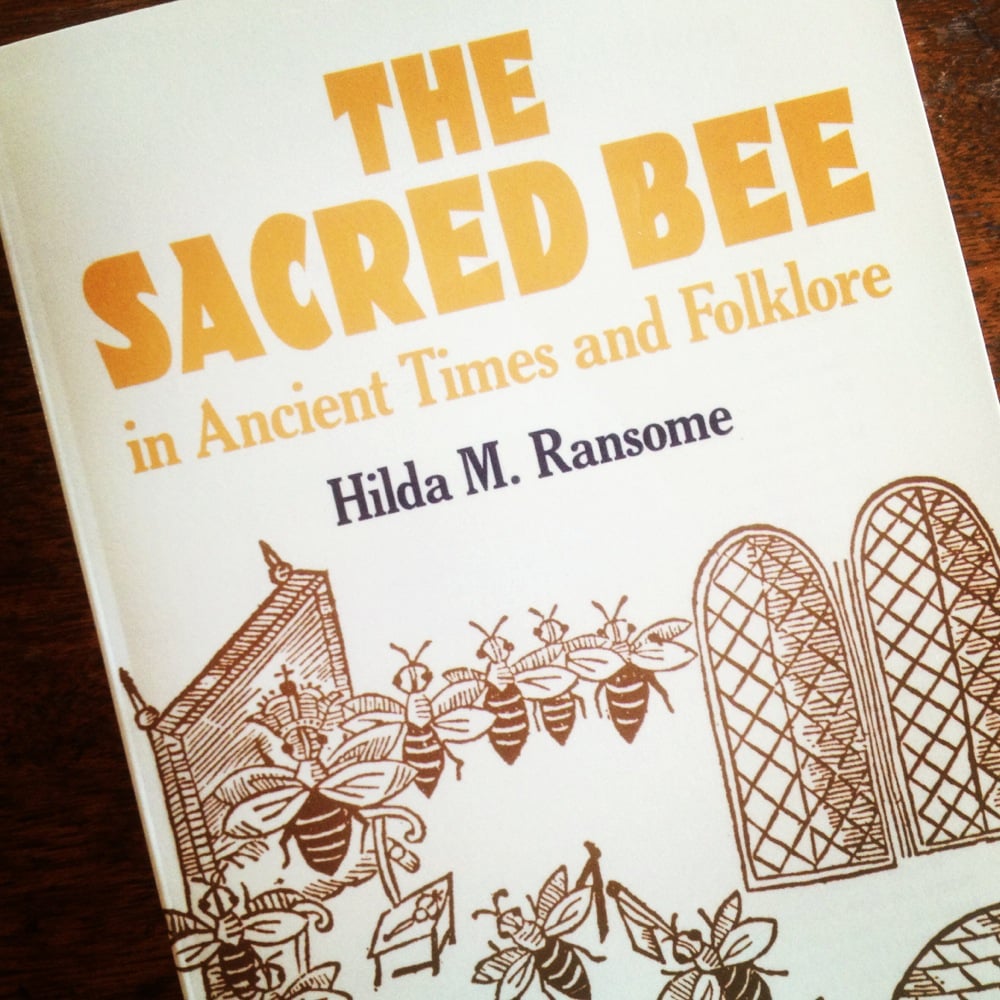 The Sacred Bee is a great book to sit down with after a long day.
It is a book that lets you consider the nature of co-evolution… honey may be one of our earliest 'harvests'. Ever. This book is rich in anecdotes and insights regarding our relationship to the honeybee from the neolithic period all the way to 1937, when this book was published.
The whole history of beekeeping is fascinating on many levels, but most of all (for me anyway) because there are so many facets of beekeeping: the practicalities, the spirituality, the harvests, the medicinal qualities, the alcoholic qualities and the community implications.
I loved this book most of all because it gave me a sense of the linage I'm now involved with, being a beginner beekeeper. This practice goes way, way back, across centuries and continents… yet is no less important and rewarding today as it was 4,000 years ago. And this book reminds me that this is so.
These books are also very much on the recommended reading list that we issue to students at our Natural Beekeeping courses in Sydney and at Milkwood Farm… want to join us and the bees in creating more beekeepers for the future? Please do!