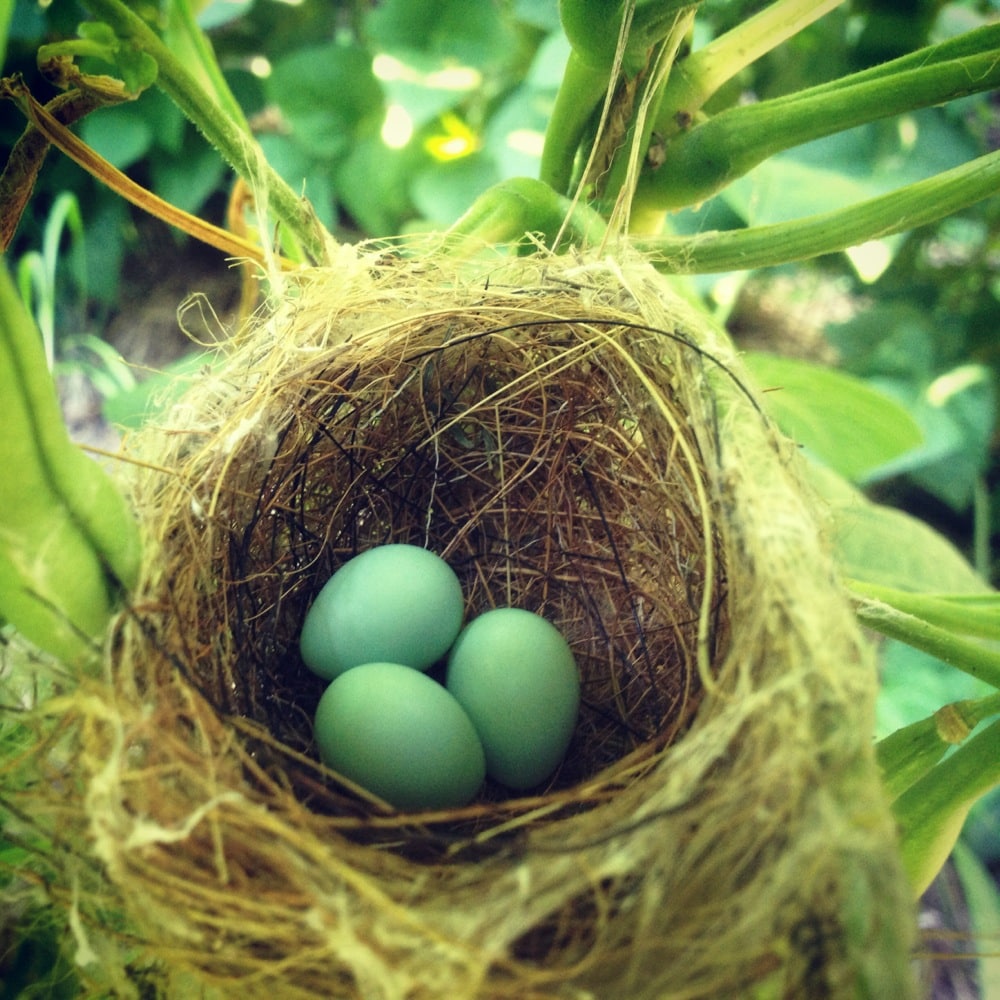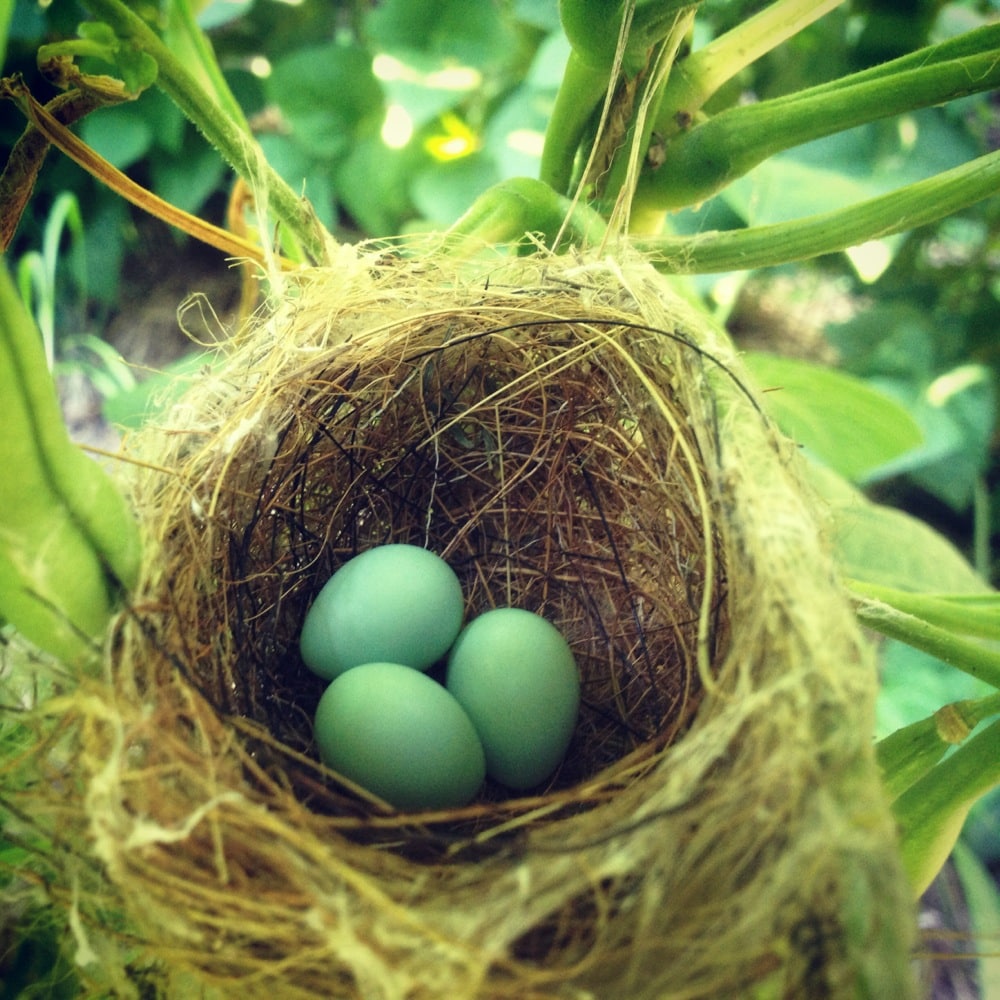 Integrated pest management is the process of aiming to manage your garden like an ecosystem… and balancing the bad with the good. In simplest terms, its about creating favorable conditions for 'good bugs' that eat and/or mitigate the 'bad bugs', and encouraging other useful animals (like small birds) to hang out in the garden and do your caterpillar control for you.

I went down to the bean patch in the middle of the garden to pick some beans for dinner the other day, and look what I found…
This is a silvereye's nest. Silvereyes are one of the many types of small birds that flit in and out of our garden constantly, and prettymuch treat it like home. The bean patch is a favorite spot for them – its tall green corridors are cool, and the dense foilage is just what the small birds like best to flit back to for protection.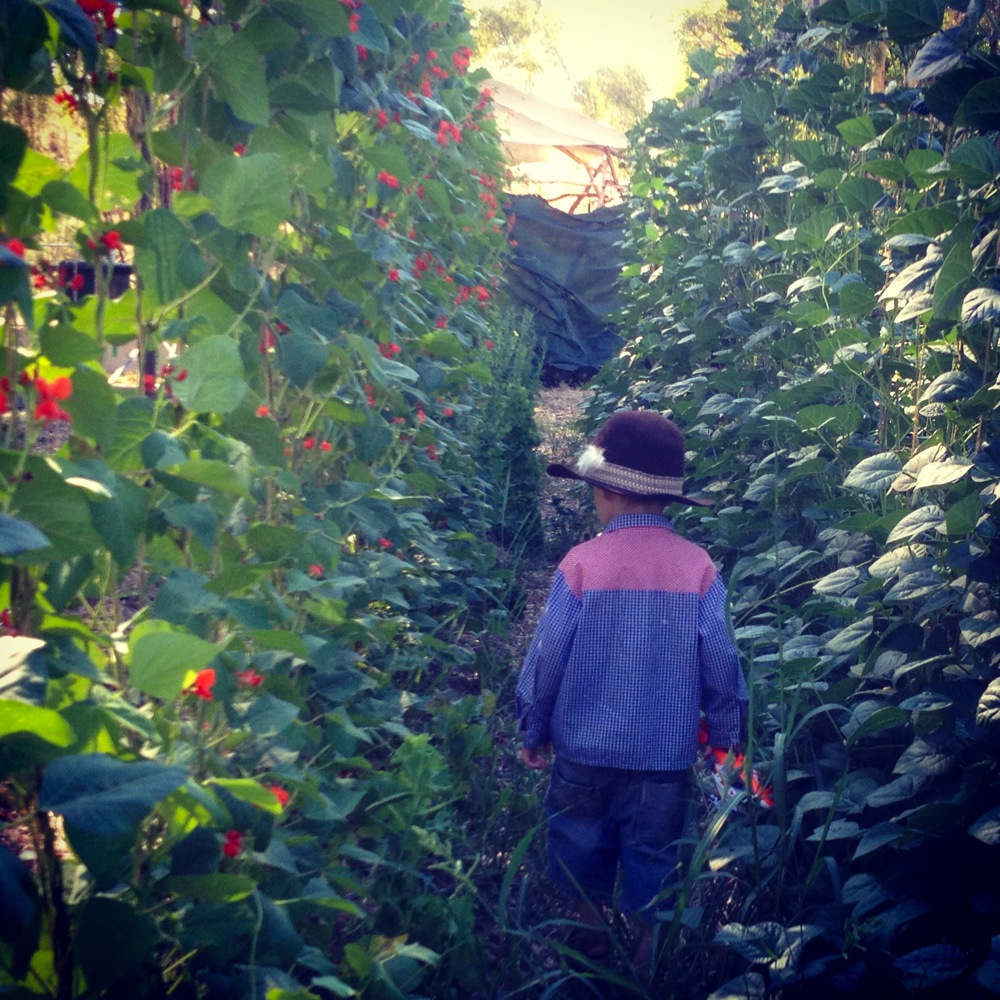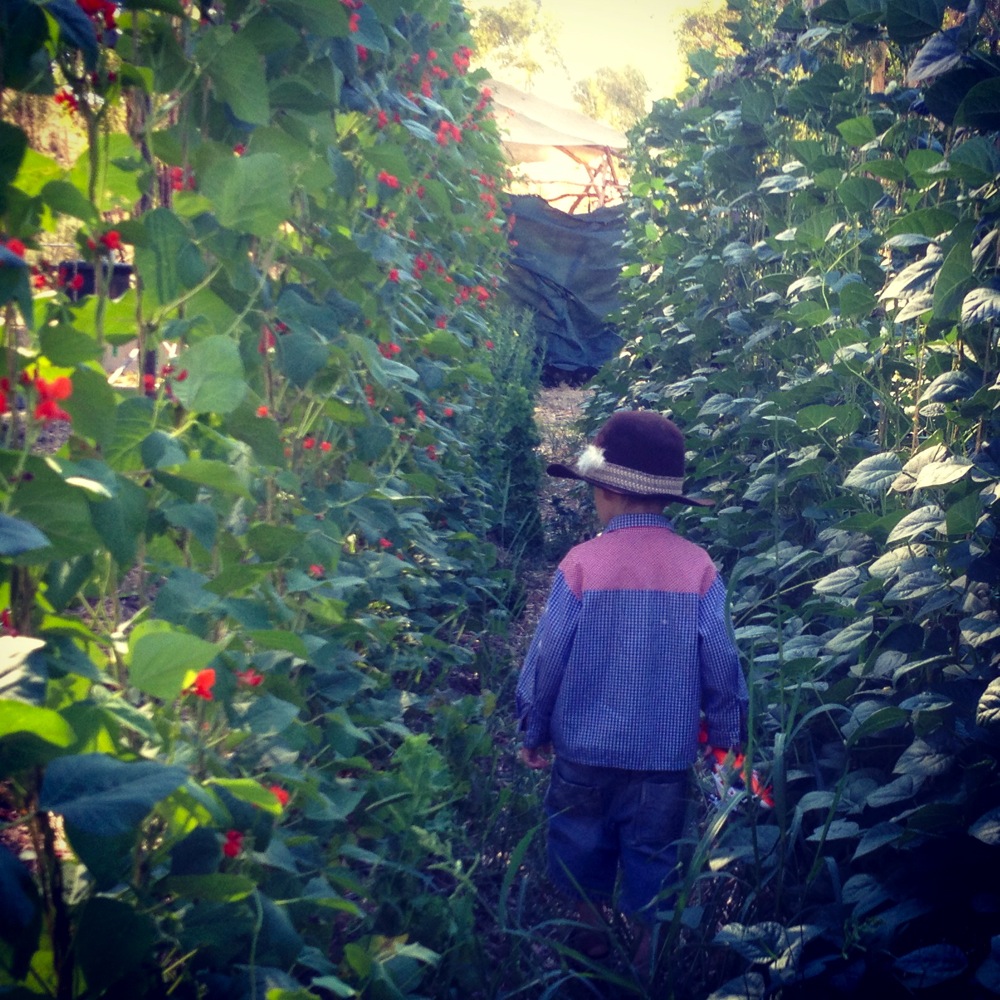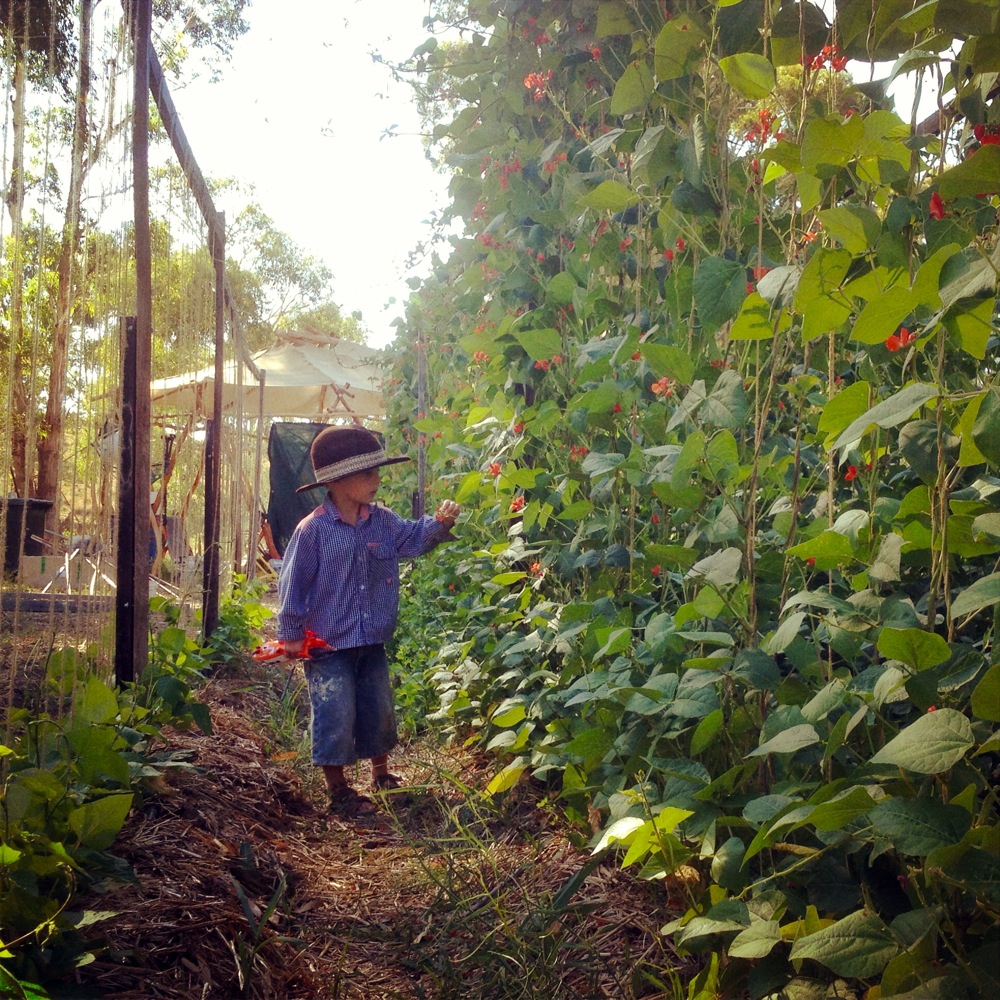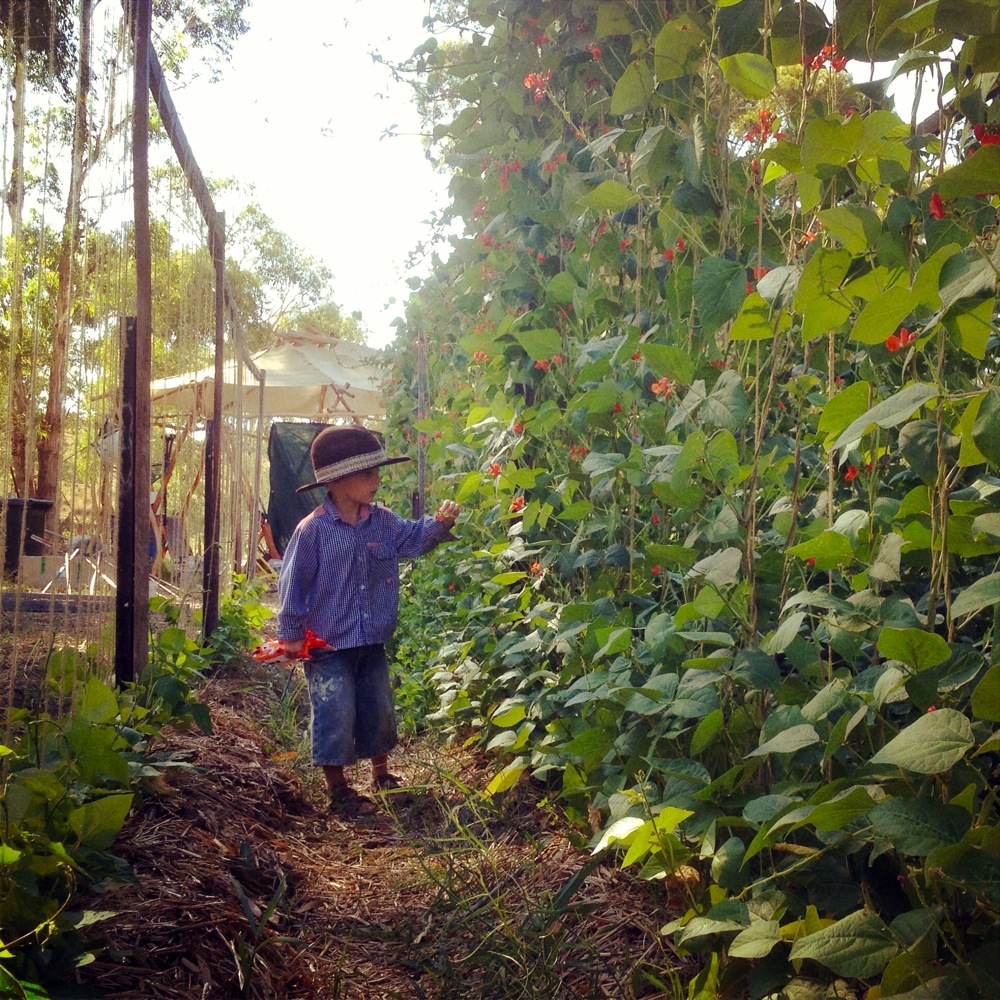 I tried hard over the last couple of days to take you a photo of said silvereye sitting on her nest, but whenever I got close, she was off in a flash.
Such is the downside of photographing with an iphone rather than a sneaky telephoto lens.  And i didn't want to disturb her too much, so just take my word for it – she was definitely a silvereye. I grew up with silvereyes on the coast and I'm very happy that they live out west in the high hills with me also. They were my favorite bird when I was growing up.
Small birds like silvereyes, scrub wrens, fairy wrens and the like love shelter close to where they feed, so if you're aiming for integrated pest management in your vege garden, plant things like grevillias or hedges of whatever makes sense close to your patch, for year round caterpillar and bug control at its most beautiful.